Overcoming the Myth of Authority
"For thousands hacking at the branches there is one striking the root."~Henry David Thoreau
If, as Albert Einstein said, "unthinking respect for authority is the greatest enemy of truth,"then it stands to reason that we should think critically toward, rather than blindly believe in, authority. No matter who or what that authority might be.
Whether it's an eccentric physicist with wild hair or an authoritarian president demanding respect without giving it. Whether it's a flat-earther challenging the very foundations of physics, or an overreaching cop high on false power. Belief in authority is a huge psychological hang-up for our species. It's an evolutionary impediment of monumental proportions.
Even as we daily self-overcome, so too should we daily overcome the myth of authority. It's a myth because it's foremost a story. It's a story we've all fallen for –hook, line, and sinker. It's a story that most of us were culturally conditioned to believe in. It's a story that most of us take as a given, but certainly should not. For, ultimately, "it's just the way things are" is a cowardly copout.
Rather than cowardice, rather than willful ignorance, complacency, and intellectual laziness, we should challenge the myth of authority –across the board. We should be ruthless with our skepticism, like a scientist regarding his own hypothesis, like peer-reviewed interrogators keeping the science of others honest.
Because the art of life, especially an examined life that's well-lived, is scientific, logical, and reasonable. It strikes at the heart of the orthodoxy, whatever that may be. It undermines the Powers That Be, whoever they may be. And that's likely to upset more than a few blind worshippers, myopic rule-followers, and willfully ignorant law-abiding citizens. So be it. Upset their precious apple-cart anyway. Especially if that apple-cart is outdated, violent, and based upon parochial reasoning and fear. As Oscar Wilde stated, "Disobedience was man's original virtue."
Overcoming authoritarianism:
"As soon as the generals and the politicos can predict the motions of your mind, lose it. Leave it as a sign to mark the false trail, the way you didn't go. Be like the fox who makes more tracks than necessary, some in the wrong direction. Practice resurrection." ~Wendell Berry
The problem with belief in authority is that it leads to the idea that we need to give a group of people permission to control us. And, as Lord Byron taught us, power given to an authority tends to become corrupt.
The problem with power is not the intent behind it. The problem with power is that it tends to corrupt the one wielding it regardless of their intent. So, since we all know that power tends to corrupt whether one has good or bad intentions, and since we know that we will all seek power anyway, it behooves us to be mercilessly circumspect both with our own power and against the power of others.
It stands to reason that we should not ignorantly give power to an authority by blindly believing it. We should instead challenge authority first, and trust it second, if at all. The best way to use our power is to use it against authority by ruthlessly questioning it. It's a social leveling mechanism par excellence. As a wise, young sixth grader once said, "Question authority, including the authority that told you to question authority."
Otherwise, people will fight and murder and commit genocide and ecocide for the so-called authority that they "believe" in. But they might not have fought so violently and thoughtlessly had they simply taken the power dynamic into deep consideration, nonviolently challenged that perceived dynamic, and then moved on smartly with their lives.
The best way to maintain a healthy skepticism, and not devolve into an ignorant, sycophantic, violent mess, is to take things into consideration and question them rather than blindly believe in them.
Overcoming tribalism:
"To be modern is to let imagination and invention do a lot of the work once done by tradition and ritual." ~Adam Gopnik
By becoming worldly patriots instead of patriotic nationalists, we turn the tables on xenophobia, apathy, and blind nationalism, and we become more compassionate and empathetic towards other cultures. When we celebrate diversity instead of trying to cram the square peg of cultural affiliation into the round hole of colonialism, we turn the tables on the monkey-mind's one-dimensional moral tribalism and we usher in Joshua Greene's multi-dimensional concept of metamorality.
By reinforcing global citizenry rather than nationalism, we turn the tables on both our lizard brains and the Powers That Be. Like Joshua Greene says in Moral Tribes,
"We need a kind of thinking that enables groups with conflicting moralities to live together and prosper. In other words, we need a metamorality. We need a moral system that resolves disagreements among groups with different moral ideals, just as ordinary first-order morality resolves disagreements among individuals with different selfish interests."
Going Meta with morality launches us into a big-picture perspective. We're shot out of the box of outdated tribal thinking and into a realm of higher consciousness, where our inherent tribalism gets countered by an updated logic and reasoning. We gain the holistic vision of "over eyes" (like the astronaut Overview Effect), where societal delusions and cultural abstractions dissolve into interconnectedness and interdependence.
Overcoming magical thinking:
"Every fact of science was once damned. Every invention was considered impossible. Every discovery was a nervous shock to some orthodoxy. Every artistic innovation was denounced as fraud and folly. The entire web of culture and 'progress,' everything on earth that is man-made and not given to us by nature, is the concrete manifestation of some man's refusal to bow to Authority. We would own no more, know no more, and be no more than the first apelike hominids if it were not for the rebellious, the recalcitrant, and the intransigent." ~Robert Anton Wilson
Overcoming magical thinking is vital for the healthy and progressive evolution of our species. Healthy progress depends upon courageous individuals capable of challenging authority. Especially authorities that are based in magical thinking.
If we don't have the courage to challenge an authority that preaches magical thinking, then we are doomed to become a victim to their magical thinking. It's for this reason, above all, that authority should be challenged.
Refusing to bow to an authority is not without its consequences. But upsetting an authority should not be avoided at the expense of progress. Progress should be embraced at the risk of upsetting an authority.
Otherwise, there would be no progress. We would remain stuck in parochial, magical thinking. We would become a stagnant –or worse, devolving– species. To avoid unhealthy stagnation and entropic devolution, we need courageous individuals who refuse to bow to authority and instead choose to ruthlessly question and nonviolently challenge that authority.
Without those who are willing to disobey, we are lost. Without them, we are left with cowardly conformists, xenophobic nationalists, complacent pacifists, dogmatic believers relying upon blind faith, and tyrannical powermongers using their power to control others. In short: we are left with magical thinking over logic and reasoning.
So, I implore you, if you would be courageous, reasonable, healthy, progressive human beings: challenge Authority. Strategically disobey. Nonviolently revolt. Lovingly crush out. Tenderly recondition the cultural conditioning of others lest they collapse in upon their own cognitive dissonance. Dare to pull the blindfold from your brother's eyes lest they unwittingly force the blindfold back upon you.
Above all, practice self-overcoming. Otherwise, power –either yours or someone else's– will overcome you. Be just as circumspect with your own power as you are toward the power of others.
Authorities will come and go. As they should. Your own authority will wax and wane. As it should. The balance of power within the human condition is vital for the healthy and progressive evolution of our species. And nothing balances out power better than the courage to challenge authority. The biblical courage of David pales in comparison to the individual who bravely challenges the modern-day Goliath of entrenched authority.
About the Author
Gary 'Z' McGee, a former Navy Intelligence Specialist turned philosopher, is the author of Birthday Suit of God and The Looking Glass Man. His works are inspired by the great philosophers of the ages and his wide awake view of the modern world.
This article (Overcoming the Myth of Authority) was originally created and published by The Mind Unleashed. 
Havana Syndrome again? CIA officers are mowed down by a mysterious disease
A CIA officer in Moscow experienced symptoms of the so-called "Havana syndrome" in 2017. This became known to The New York Times with reference to sources in diplomatic circles.
CIA officer Mark Polimepulos, who helped lead covert operations in Russia and Europe, complained about the manifestation of mysterious symptoms. According to the newspaper, in December 2017, he felt severe dizziness, which later developed into a prolonged migraine, forcing him to retire. At that time, Polymerpoulos was 48 years old.
It is noted that such a case was not the only one. Similar symptoms were experienced by the staff of the American ambassadors in Cuba and China in 2016-2018. However, the exact number of cases and the place where this happened is not named. It is alleged that the US diplomats have tried to influence in a similar way around the world.
At the same time, the US State Department was unable to establish an unambiguous reason that caused the "Havana syndrome." Among other things, it was assumed that the diplomats may have been exposed to an unidentified sound effect.
In 2017, it was reported that, beginning in late 2016, American diplomatic officials and their relatives in Cuba began to complain of symptoms such as hearing loss, nausea, headaches and balance disorder. 
The Associated Press received audio footage of the attack and described the harassing sounds as "the high-pitched sound of crickets combined with fingernails scratching on a board." Then the American government suggested that Russia or China could be the culprit.
Many victims are still undergoing rehabilitation. Specialists from the University of Pennsylvania performed magnetic resonance imaging and revealed visible changes in the structure of the brain in the diplomatic missions.
Differences were found in 23 men and 17 women who complained of health problems while on diplomatic duties in Havana. Scientists have yet to figure out what causes the unusual symptoms.
How Russia and the United States nearly started a nuclear war in 1995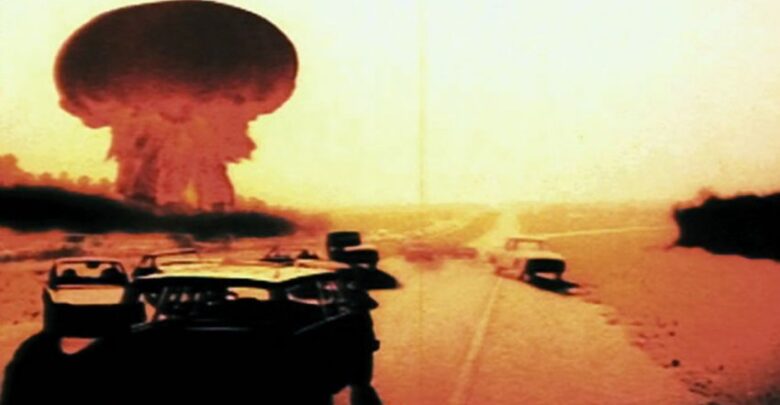 The Norwegian meteorological rocket incident remains the only time in history that the Russian president has activated his nuclear briefcase.
On January 25, 1995, Doomsday could have come in the world: the Russian Federation was preparing to launch a nuclear strike on the United States. How did it come about that the states that left the confrontation of the Cold War in the past and had just normalized relations with each other found themselves on the verge of mutual destruction?
The beginning of the war?
The cause of the crisis was an ordinary Norwegian meteorological rocket. Its launch from the small island of Anneia at 7 am local time (10 am Moscow time) towards Spitsbergen caused a stir in Russia.
Black Brant XII. Legion Media / ZUMA Press
Equipped with scientific equipment to study the aurora borealis, the Black Brant XII was similar in size to the nuclear-powered American Trident D-5 ballistic missile, intended for launch from submarines. In addition, it flew along a trajectory along which, as the Russian Defense Ministry believed, American missiles would fly in the event of a nuclear war.
In December 1994, Norway informed 28 states, including Russia, about the planned launch, but did not give a specific date, limiting itself to specifying the period: from January 15 to February 10 of the next year. Due to bureaucratic delays, this information did not reach the Russian Missile Warning System, which sounded the alarm.
Decisive minutes
An emergency meeting with the country's top political and military leadership was convened in the Kremlin. Defense Minister Pavel Grachev, Chief of the General Staff Mikhail Kolesnikov and President of the Russian Federation (as Supreme Commander-in-Chief) Boris Yeltsin had three strategic missile forces control terminals activated – the so-called nuclear suitcases.
Vladimir Sayapin / TASS
The military believed the lone missile could have been fired to create an electromagnetic pulse that knocked out Russian radars and communications systems. Following it, a massive blow could be expected.
For several tense minutes, as leaders watched it flight, it was decided whether Russia would launch a nuclear strike against the United States.
"Little is known today about what Yeltsin said at the time, given that it could have been some of the most dangerous moments in the entire history of the nuclear era," The Washington Post journalist, David Hoffman wrote three years after the incident : "They make it clear that the Cold War nuclear readiness system continues to operate, and how catastrophic its consequences could be, despite the fact that the feud between the great powers is already over."
The situation was discharged only when it became clear that the rocket had gone towards Spitsbergen (not far from which it fell into the ocean). The nuclear cases have been deactivated.
Russian President Boris Yeltsin (center) and Russian Defense Minister Pavel Grachev (right). Igor Mikhalev / Sputnik
The incident with bringing Russia's Strategic Nuclear Forces to combat readiness, soon became the property of the world community. When, four years later, the Norwegians were about to repeat their launch of Black Brant XII and reported this to the Russian Foreign Ministry, the US additionally warned all key Russian military departments about it through their channels. As a result, this time there were no unpleasant surprises.
Source: rbth.com
Germany conducted exercises in case of nuclear war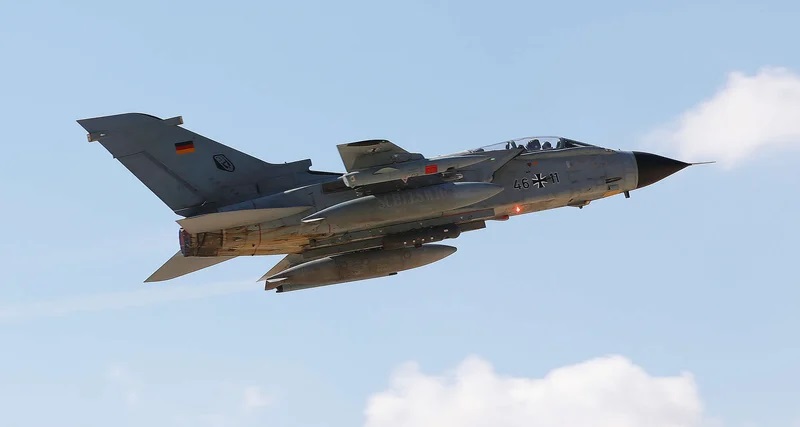 The Bundeswehr with partners in the North Atlantic Alliance ( NATO) trained in operations in a nuclear war.
The German army, together with Italian, Belgian and Dutch colleagues, conducted exercises in the event of a conflict with the use of nuclear weapons.
The location of the exercise "Steadfest Noon" was chosen airbase "Nörfenich", where the tactical squadron of the Luftwaffe 31 "Boelcke" is located. Together with the Luftwaffe of the Bundeswehr, the air forces of other NATO countries, in particular, Italy, the Netherlands and Belgium, took part in the exercises.
According to a report by Bild, the exercise scenario involved training procedures for safely removing nuclear weapons from storage, delivering ammunition and installing them on aircraft. The training flights took place without nuclear weapons, and in parallel with the aviation exercises at the Büchel airbase, where the tactical squadron of the Luftwaffe 51 Immelman is located, the Resilient Guard air defense systems were trained to protect the airfield from air attacks.
The training sites for the Luftwaffe of the Bundeswehr were not chosen by chance, since the Nörfenich airbase is a reserve storage site for the B61, a hydrogen bomb that forms the basis of nuclear weapons of the US strategic nuclear forces. 
Some of this ammunition is stationed at NATO bases in Europe. The exact number of hydrogen bombs that are stored at European sites and which ones are not reported. In Europe, the B61 is carried by Panavia Tornado fighter-bombers (pictured) and General Dynamics F-16 Fighting Falcon fighters.
Recall that the B61 thermonuclear bomb is the main weapon of the US strategic nuclear forces, although it entered service in 1968. Since 2012, a new guided version of the B61-12 has been under development, which will replace all B61 and B83 bombs that have been in service since 1983. It can be used both on strategic bombers and tactical aircraft. About two billion dollars were spent on the development of the 12th modification of the aerial bomb.