Over 400 Companies that Aren't Using GMOs in their Products
Christina Sarich
If you want to keep eating poison food, you can join the 'scientists' who keep spewing Monsanto-funded lies. They are telling us that genetically altered crops are good for us and the environment – that they are, in fact, a necessity to feed the world population. They say all of this, even though we seemed to feed the masses just fine without chemical quackery until about 60 years ago, all while dumping millions of tons of unaltered food right into the trash bin. If however, you believe GMOs are toxic, cancer-causing substances, you have another option.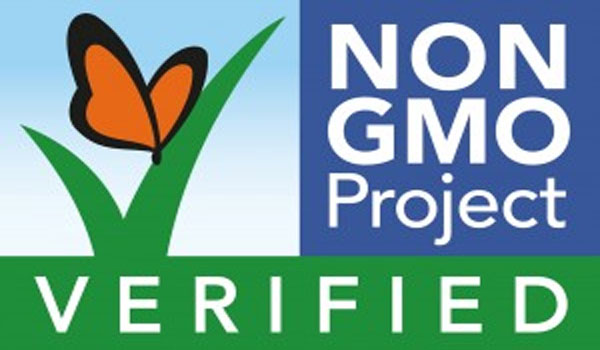 We will always need to fight for what we believe in and ignite change through thing like the March Against Monsanto and the upcoming 
Monsanto Video Revolt
 (which you should absolutely get involved in, as it's super easy), but it's also important to use your dollar not only to vote, but also to keep yourself healthy.
Courtesy of the Non-GMO Project, here is a list of companies who make many or even the majority of all their products without GMOs:
365
479 Degrees
A. Vogel
Adams Vegetable Oils
Agrana
Agricor Inc.
Ah!Laska
Alexia
Alter Ego
Alverado Street Bakery
Amande
Amelia
Among Friend's
Amy's Kitchen
Andalou Naturals
Angie's Artisan Treats
Annie's
Ariven Planet
Arrowhead Mills
Artisan Bistro
Artisan Bistro Home Direct
Atlantic Organic
Atlantic Rose
Attune Foods
Autumn Sky wild
Back to Nature
Bainter Extra Virgin Sunfllower Oil
Bakery On Main
Barbara's
Barlean's Organic Oils
Barnana
Barney Butter
Basic Food Flavors, Inc.
Beach Bum Foods
Beanfields
Beanitos
Bearitos
Berlin Natural Bakery
Better Bean
BetterStevia
Bhakti Chai
Biad Chili Products
Bites of Bliss
Blue Diamond
Blue Print
Bold Organics
Bora Bora
Boulder Canyon Natural Foods
Brad's Leafy Kale
Brad's Raw for Paws
Brad's Raw Chips
Brad's Raw Crackers
Brad's Raw Onion Rings
Braga Organic Farms
Bragg
Brand Aromatics
Bridgewell Resources
Bubbies
Blue Natural
Cabo Chips
Cadia
Cal-Organic Farms
Cafia Farms
California Olive Ranch
Canfo Natural Products
Canyon Bakehouse
Cape Cod Select
Catania
Cave Chick
Cedar's
Central Market Organics
Chappaqua Crunch Granola
Cheweco Organics
Chez Marie, Inc.
ChiaRezza! OMG Foods Inc
Choice Organic Teas
Chosen Foods
CHS Oilseed Processing
Chunks O' Fruti
Ciao Bella Gelato
Ciranda
CleanVia
Coconut Secret
Cocozia
Cool Cups
Coral LLC
Country Choice Organic
Crispy Cat
Crofters
cruncha ma•me
Crunch Master
Curtie's Juice
Dave's Gourmet
David's Unforgettables
Deli-catessen
Della
Desert Essence
Doctor in the Kitchen
Doctor Kracker
Dr. Arenander's BrainGain & Oral Care
Dr. Bronner's Magic
Dream
Drew's LLC
Dulsweet
Earth Balance
Earth's Best
EatPastry
Eatsmart
EcoTeas
Edazen
Eden
Edward & Sons
Eighth Wonder
Emerald Cove
Emile Noel
Emmy's Organics
Emperor's Kitchen
Endangered Species Chocolate
Ener-G Foods
Engine 2
Enjoy Life Foods
Envirokidz
EO
Erewhon
Essential Living Foods, Inc
Everyday Superfoods
Fairfield Specialty Eggs
Familia
FanciFood
Fantastic World Foods
Farm to Table Foods
Farmer's Market
Farmhouse Culture
Field Day
Field Roast Grain Meat Company
Fillmore Farms
Fiordifrutta
Flamous Organics
Flax USA
Flora
Follow Your Heart
Freekeh Foods
Freekehlicious
Freeline Organic Foods
Fresh & Easy
Frey
Frontier
Froovie
Fruit Bliss
Fruit Chia
Fry Group Foods
Fungi Perfecti, LLC
Funky Monkey Snacks
Garden Bar
Garden of Eatin'
Garden of Life
gimMe
Gin Gins
Gingras XO
Giving Nature
GL Soybeans
Global River
GlucoLift
Gluten Free Pantry by Glutino
Glutino
Gnu Foods
Go Raw
Golazo
GoMacro, Inc
Good Health Natural Foods
Good Karma
GoodBelly
GoOrganic/GoNaturally
GoPicnic
Grain Place Foods
Grains of Wellness
Green Gem
Green Island Rice
Green Mountain Gringo
Green Mustache
Grimmway Farms
Growing Naturals
Guayaki
Guiltless Gourmet
Haig's Delicacies
Haiku
Hail Merry
Hapi Foods Group Inc.
Happy Baby Pouches
HappyTot
Harvest Bay
Haute Cuisine
Health is Wealth
Health Warrior
Heavenly Organics
Herbal Zap
High Country Kombucha
Hiland Naturals
Hilary's Eat Well
Himalania
HimalaRose
HimalaSalt
Hodgson Mill
Hol-Grain
Home Appetit
HomeFree
House Foods
Houweling's Tomatoes
Ian's
Imagine
Immaculate Baking
Immortality Alchemy
Imperial Gourmet
Indianlife
Intiyan
It Tastes Raaw
Jaali Bean
JaynRoss Creations LLC
Jeff's Naturals
Jessica's Natural Foods
Jolly Llama
JustFruit
Kamut
Keller Crafted Meats
Kettle Foods
Kettlepop
Kiji
KIND Healthy Snacks
Kiwa
Konriko
Koyo
Kur Organic Superfoods
La Reina
La Spagnola
La Tolteca
La Tourangelle
Lafiya Foods
Lassens
Laughing Giraffe Organics
Laurel Hill
Lekithos
LesserEvil
Let's Do
Licious Organics
Lillabee Allergy Friendly Baking
Little Duck Organics
livingNOW gluten-free
Loeb's
Louts Foods
Lucy's
Luna & Larry's Coconut Bliss
Lundberg Family Farms
Mac-n-Mo's
Made in Nature
Madhava
Mamma Chia
Manitoba Harvest
Marconi Naturals
Maria & Ricardo
Marinelli's True Italian Pasta Sauce
Mariner Biscuit Company
Martha's All Natural
Marukan
Marukome USA
Mary's Chicken
Mary's Gone Crackers
Mary's Little Garden
Mary's Organic Chicken
Mary's Organic Turkey
Mary's Pasture Raised Chicken
Maui Maid
Mediterranean Organic
Mediterranean Snacks
MegaFood
Melt Organic
Metabolic Response Modifiers (MRM)
Mighty Mustard
Mighty Rice
Mighty-O Donuts
Mindful Meats
Minsa
Minsley
Miracle Noodle
Miso Master
Modesto WholeSoy Co.
Momo's
Montana Specialty Mills, LLC
Mori-Nu
Mt Vikos
Muesli Munch
Multiple Organics
MXO GLOBAL INC.
My Chi Delights
Naked Coconuts
Naosap Harvest
Napa Valley Naturals
Nasoya
Nathan's
Native Forest Distributed by Edward & Sons
Natural Directions
Natural Habitats
Natural Nectar
Natural Sea
Natural Tides
Natural Vitality
Naturally Splendid Enterprises Ltd
Nature Built
Nature Fed
Nature Way
Nature's Express
Nature's Path
Navitas Naturals
Nejaime's
Nest Fresh
New Chapter
New England Naturals
New Organics
New York Superfoods
Nexcel Natural Ingredients
Nexcel Soy
Niagara Natural
NibMor
Nordic Naturals
North Coast
NOW Foods
NOW Healthy Foods
NOW Real Food
NOW Real Tea
Nu Life Market
Numi Organic Tea
Nummy Tum Tum
NurturMe
Nutiva
Nutrigold®
Nuts About Granola
Oh Baby Foods
Old Wessex
Oleicus/Oleico
Once Again
One Degree Organic Foods
One World
Organic Baby
Organic Planet
Organic Valley
Organicville
Oriya Organics
Ozery Bakery
Pacific Natural Foods
Pacific Northwest Farmers
Paisley Tea Co
Palo Root Tea
Pampas Rice / Organic Latin
Pan De Oro
Pascha
Pastorelli Food Products Inc
Peace Cereal
PEACOCK
Peanut Butter & Co.
Peeled Snacks
Peggy's Premium
PJ's Organics
Planet Rice
Plum Organics
Popcorn, Indiana
Popcornopolis
Powbab
President's Choice
PROBAR
PuraSource
Pure
Pure Country Pork
Pure Eire
Purely Decadent
Purely Elizabeth
Pyure Brands
Q.bel
Qrunch Foods
Quinn Popcorn
R.W. Knudsen
Rainbow Light Nutritional Systems
Rapunzel
RAU
Red Hat Co-operative Ltd
Reese
Revive
RiceSelect
Righteously Raw
Rigoni di Asiago Honey
Rishi Tea
Rising Moon Organics
Risodipasta
Rivara
ROBE and Riverina Natural Oils LLC
Roots Route 11
Royal Hawaiian Orchards
Rumiano Family Cheese
Runa
Ruth's Foods
RW Garcia
Sacha
Saffron Road
Sage V Foods
Sainthood Herbs
Salba Smart
Sally's Smart Foods
Salute Santé!
Sambazon
San-J
Santa Cruz Organic
Scratch and Peck
SeaSnax
Secret Squirrel
Seven Stars Farm
Sharkies
Shortstacks
Silk
Silver Hills Sprouted Bakery
Simple Origins
Simply Soy Yogurt
Simply Suzanne
Sir Kensington's
SK Food
Skout
Snyder's of Hanover
So Delicious Dairy Free
Sol Cuisine
Somersault Snack Co.
Sophie's Kitchen
Source
Soyatoo
Spectrum
Spectrum Ingredients
Spicely
Squarebar
Stahlbush Island Farms
Stahlbush Island Farms Ingredients
Stark Sisters Granola
Stash Teas
Stiebrs Farms Go-Organic Eggs
Stone Buhr Flour Company
Straus Family Creamery
Stretch Island Fruit Co
Suja Juice
Sun Cups
SunE900
Sunfood Superfoods
SunRidge Farms
Sunset
Sunset Kidz
Sunshine Burger
Superberries
Surf Sweets
Sushi Sonic
Sweet Sass Foods
Sweet Tree
Sweet Leaf
TAMBOR
Taste of Nature
Tasty Brand
TeaPops
That's It.
The Better Chip
The Chia Co
The Fresh Market
The Ginger People
The Pure Wraps
The Republic of Tea
The Scoular Company
The Simply Bar
The Solio Family
Theo Chocolate
Third Street, Inc.
Three Farmers
Tiny But Might
TOMMYS
Tonnino
Trace Minerals Research
Traditional Medicinals
Tree of Life
Tropical Traditions
Tru Joy Sweets
truRoots
truwhip
Turtle Island Foods
Two Leaves Tea Company
Two Moms in the Raw
TwoFold
Udi's
Union Market
Upfront Foods
Van's Natural Foods
Vegga
Veggie-Go's
Venus
VerMints
Veronica Foods
Viana
Victoria
Vigilant Eats
VitaV
Viterra
Watts Brothers
Way Better Snacks
Wayfare
Weetabix
Western Foods
WestSoy
Whole Alternatives
Whole Earth
Whole Harvest
Whole Pantry
Wholesome Chow
Wholesome Sweeteners
WholeSoy & Co.
Wild Veggie
Wildbrine
Wildwood
Willamette Valley
Wingfoot
Wisdom of the Ancients
Woodstock
XO Baking Co.
Yamasa
Yoga
Yogavivie
Zema's Madhouse Foods
Ziggy Marley Coco'Mon
Ziggy Marley Hemp Rules
Zing Bars
Zulka
Sources: naturalsociety.com
Raised by Wolves: Microsoft has been tasked with developing a global digital passport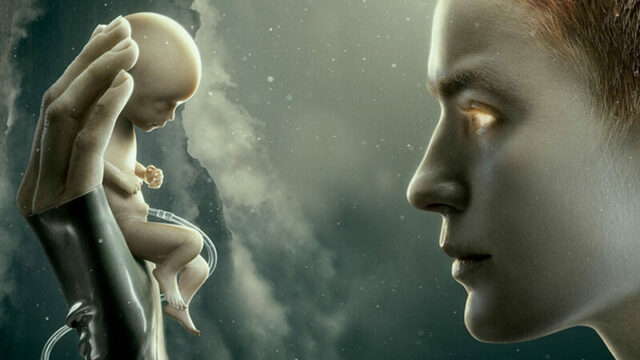 According to the Hill, a coalition of medical and technology organizations is working to develop a digital COVID-19 vaccination passport that will allow businesses, airlines and countries to check whether people have received the vaccine.
The vaccination initiative, announced Thursday, is developing technology to confirm vaccinations, with the likelihood that some governments will require people to provide proof of their vaccinations to enter the country.
The organization hopes the technology will enable people to "demonstrate their health to safely return to travel, work, school and life, while protecting the privacy of their data."
The initiative, which includes members such as Microsoft, Oracle and the American non-profit Mayo Clinic, is using the results of the Commons Project's international digital document confirming a negative COVID-19 test, according to the Financial Times.
The Commons Project technology, created in partnership with the Rockefeller Foundation , is already being used by three major airline alliances.
The coalition is reportedly in talks with several governments to create a program requiring either negative tests or proof of vaccination, Paul Meyer, executive director of The Commons Project, told the Times.
"The goal of the Vaccine Initiative is to give people digital access to their vaccination records so they can use tools like CommonPass to safely return to travel, work, school and life while protecting the privacy of their data ," Meier said in a statement. …
People who have been vaccinated are currently receiving a sheet of paper confirming their vaccination, he said, but the coalition could develop a digital certificate using electronic health records.
The technology should allow patients to keep their data safe by being available in a digital wallet or physical QR code so that they can regulate who sees the information.
The Vaccine Initiative assumes that certain businesses, such as event organizers and universities, will require their consumers, students and employees to provide proof of vaccination , the Times reported.
Mike Sicily, executive vice president of Oracle Global Business Units, says in a statement that a passport "should be as simple as online banking."
"We are committed to working together with the technology and medical communities, as well as with global governments, to ensure that people have safe access to this information, no matter where and when they may need it," he added.
The project is also evolving as new strains of COVID-19 emerge around the world, including the spread of a more contagious variant that has been found in the United Kingdom.
It should be understood that only those travelers who received the RIGHT vaccine will receive permission to fly and cross borders.
Are people really vaccinated? Are we being raised by wolves?
The material is taken from the public website of this biotech giant, founded in 2010 to develop drugs and vaccines based on messenger RNA (mRNA) technologies. The company became known to our readers due to the launch of the eponymous vaccine against the Covid-19 virus on the market.
Quotes:
"Recognizing the wide potential of mRNA science, we decided to create a technological platform for mRNA that is very similar to the operating system on a computer. It is designed so that it can be connected and interchangeable with various programs. In our case, the "program" or "application" is our mRNA preparation – a unique mRNA sequence that encodes a protein."
"May 1, 2020 Moderna, Inc. and Lonza Ltd. today announced a 10-year strategic collaboration agreement to enable large-scale production of Moderna mRNA vaccine (mRNA-1273) against the novel coronavirus (SARS-CoV-2) ."
The primary conclusion is that the so-called Moderna vaccine is not at all like traditional vaccines, which use live or dead, natural or engineered parts of the RNA of the virus, designed to induce an immune response and form antibodies in the body.
The drug "mRNA-1273" is not a vaccine against a virus, but, in fact, is an artificial bioprogrammed virus.
Based on the author's definition of the mRNA platform as an analogue of a computer operating system, if you adhere to the declared letter, it should be recognized: the drug is intended for (re) programming the human body by (re) coding its protein. In other words, the masks are off, the mRNA platform is the place where Big Pharma teams up with Big Tech, justifying the darkest predictions yesterday by science fiction writers, and today by realists.
If you take a good walk around the Moderna website, you will find very interesting things.
For example, the company clearly recognizes that a healthy immune system poses a threat to mRNA, since an intense immune response can destroy the platform before it even starts to act and which can lead to negative results, which can include molecular deficiency and hormonal defects, and cause seizures, allergic reactions, infertility and other side effects, but at the same time it does not form a targeted immune response to coronavirus proteins at all.
In addition, the self (re) programming of cells is necessary in order for them to be open for the reception and delivery of various drugs, the effectiveness of which is often significantly reduced due to rejection by the body.
What this means: a healthy immune system after the introduction of the drug "mRNA-1273" is (re) programmed either unpredictably or predictably, but for the further purposes of the Moderna company, which is vitally interested in the fact that the human body is further open for access to pharmaceutical companies … The immune system actually breaks open, opening the door for any biotechnological experiments on the human body.
Due to the fact that such biotechnologies are at the beginning of the path, which is always associated with a great risk to life, the Moderna company at the legislative level is exempted by the US Congress from liability for the consequences of the use of its drugs. Also, by the way, like the Pfizer company.
Is this an explanation of the reason for the planned mass vaccination of all people in 2021, as well as the "sharp aggravation of the pandemic" in the world media?
Freemasonry calendar for 2021 and the next 25 years: Earthlink & BrainTrust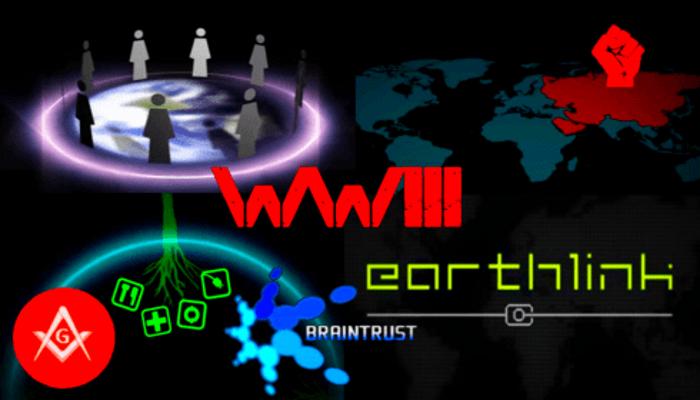 With the onset of the covid pandemic, vaccinations, immunization passports and other such miracles, conspiracy theorists were surprised to find that all this was written in plain text on the Internet many years ago. The people who determine the strategic course of the world have communicated their plans quite openly. Until a certain moment, no one paid attention to these plans.
However, now that everything that is happening has become more or less clear, many enthusiasts began to re-read the texts with great interest and revise the videos of 2010 and earlier years, trying to find in them both indications of the events taking place around the current events and the events that will follow. The next discovery of this kind was a video from 2008 from Casaleggio Associati – a small Masonic organization somehow connected with Gianroberto Casaleggio.
From the first visit, the conspiracy theorists did not manage to dig very deeply, but, according to the first impression, we are talking about regional masonry of a not very high level of management, so there is clearly not all the information there, especially information for showing the general public.
Nevertheless, some crumbs of knowledge are still better than its complete absence, so we will retell the video in general terms. The first five minutes there is an introductory one, which tells about the great thinkers of the Renaissance who opposed Genghis Khan and wanted to arrange the world correctly and justly. This desire lasted for centuries, until the baton passed to the US Democratic Party and the Bilderberg Club. Then, from the middle of the fifth minute of the video, the most interesting part begins.
In 2018, according to the forecast from 2008, the world will be divided into two blocks – the block of good guys who live in Europe, and the block of bad guys who live in China and its satellites: The war between the blocks begins in 2020 with the use of bacteriological weapons. The war will last 20 years. During the war, such cultural monuments as Reims Cathedral, St. Peter's Square and the Sagrada Familia will be destroyed, which suggests that there will be no stone unturned from Italy, France and Spain.
Also, in addition to biological weapons, at the first stage of the war, climate weapons will be used, which will cause a rise in ocean level by 12 meters with all the ensuing consequences. There will also be a world famine and a rejection of fossil fuels – tanks by the end of the war will be some kind of electric. As a result of this, the West will win by 2040, but there will be no more than a billion people on the planet who will be offered a single electric passport and a networked democracy, which will be controlled by the World Government and Earthlink Artificial Intelligence.
Earthlink will start operating in 2043, a single passport will be issued in 2047, and in 2050 there will be the so-called BrainTrust – collective social intelligence: When BrainTrust starts working, people will connect their brains into a network and collectively choose the World Government, which will lead them, proclaiming the coming of the Era of the New World Order. It will appear in 2054. Here is such an interesting Masonic tale of the 2008 model. Oddly enough, but so far the chronology is being observed and the prophecy is coming true.
Covid-19: The Great Reset -Pandemic targets declared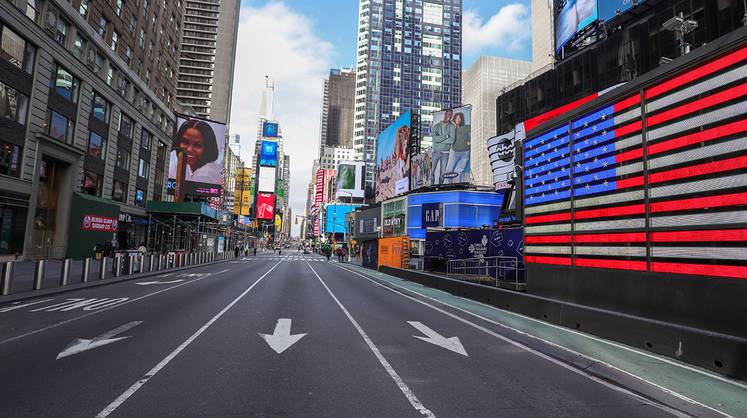 The working class of the United States is in despair. This was stated by Senator Bernie Sanders on his Twitter page. He also wrote that the US Congress should listen to the people and provide a one-time payment of $ 1,200 to each member of the working class.
"Maybe – just maybe – it's time for Congress to listen to the American people and send out survival checks for $ 1,200 to working-class Americans who are now in such despair," Sanders said.
On March 25, the U.S. Congress approved a one-time payment of $ 1,200 to every adult U.S. citizen. The purpose of the payment was to mitigate the social impact of quarantine measures and the coronavirus pandemic.
Sanders is in favor of re-payment, as the crisis caused by the quarantine and pandemics is not only not overcome, but is developing.
However, it is quite possible that not only American workers will receive benefits soon.
The FGC website spoke about the book "Covid-19: The Great Reset", published in the summer of 2020 in Europe. The authors of the book are Klaus Schwab, founder and permanent leader of the World Economic Forum (WEF) and Thierry Mallre, who is presented as a futurist.
By the end of 2020, the book should be published in German, French, Spanish, Japanese, Chinese and Korean.
The main ideas of the book about "great reset" are already diverging.
First , the COVID-19 pandemic is a "unique window of opportunity." It is through this window that humanity must be introduced into the future. No return to the past! "Many people ask: when will we return to normal life? The short answer is never. Our story will be divided into two parts: before the coronavirus and after. "
Secondly , the "bright future" is a world where the distinctions between rich and poor countries will be erased, and over time state borders will be destroyed. A single planetary state with a single government will emerge: "The question of the World Government is at the center of all issues." Further, Schwab writes: "With the introduction of lockdown, our attachment to loved ones increases, we value more those whom we love – family members and friends. But the downside here is that it causes a rise in patriotic and national feelings, along with dark religious beliefs and ethnic preferences. And this toxic mixture brings out the worst in us … "Schwab makes it clear that" dark religious beliefs and ethnic preferences "will be declared war.
Third , the economy of the Brave New World must be centrally run by giant monopolies. Private property will wither away, its place will be taken by the "economy of use", "the economy of participation". There will be no cash, digital currencies will be introduced everywhere.
Fourthly , there will be a transition to "green" energy, it will replace hydrocarbon energy. Limits will be imposed on the consumption of water, electricity, some "environmentally hazardous" types of products (eg meat) or industrial products (eg cars). And the most radical means of reducing the burden on the natural environment will be to reduce demographic growth or even to reduce the population: "The greater the demographic growth … the higher the risk of new pandemics."
Fifth , robotization will be completed in all spheres of the economy and public life. The book "The Great Reset" says many times about the sharp job cuts: "Until 2035, up to 86% of jobs in restaurants, 75% of jobs in trade and 59% in the entertainment industries can be automated." "Up to 75% of restaurants can go broke due to lockdowns and subsequent social distancing measures." "Not a single industry, not a single enterprise will remain unaffected." It is proposed to introduce an unconditional basic income (UBI) for people who will be replaced by robots, but only if the person confirms that he is vaccinated.
Sixth , digitalization of all spheres of the economy and society will continue. An effective system will be created to monitor the behavior and movement of people, including using face recognition technologies. Quote: "To end the pandemic, a worldwide digital surveillance network must be created."
Seventh , the new health care model will provide for regular testing, compulsory vaccination, issuance of a sanitary passport, and the establishment of restrictions and punishments for persons who evade the rules of medical discipline.
Eighth , in the spirit of transhumanism, a person will be "improved".
The goals of the "pandemic" have been declared. With the support that the "great reset" receives from the camp of globalism, there is no doubt that the notorious "pandemic" is the beginning of the operation of the transition to the "brave new world." Will there be forces capable of resisting the reset-globalists? .. This is an open question.