Here Are The Most Outrageous Food Trends Of 2017
Another year has come and gone, but 2017 is leaving behind a legacy of super weird food, beauty, and fashion trends. We compiled a list of the most colorful, crazy, and just plain weird food trends of 2017. Keep reading and let us know if you tried any of these trends this year 🙂
1. Charcoal EVERYTHING
2017 was the definitely the year of charcoal! From ice cream to bagels, charcoal was popping up everywhere on the food scene. Many people believed that the charcoal made the food more healthy, but scientists say that there are very few benefits to eating charcoal in food. But it sure does look great in an Instagram photo!
2. Pastel And Colorful "Unicorn" Food
You might remember the insanity this past summer when Starbucks released a limited edition Unicorn Frappucino. Kids and adults were lining up to get their hands on this colorful, sweet concoction. This was just the beginning of the unicorn food craze this year, which took the internet by storm. But does it taste as good as it looks?
3. Smoothie Bowls
Carefully arranged smoothie bowls were clogging people's Instagram feeds this past summer. The colorful bowls of vitamin-rich smoothies topped with an assortment of fruits and nuts were a complete craze, and thankfully so! Smoothie bowls are definitely one of the most healthy of the food trends in 2017, and we're predicting they'll continue to be a hit in 2018!
4. Cloud Eggs
People started experimenting with new ways to spruce up their eggs and created puffy, wondrous "cloud eggs." They are standard baked eggs, but the whites are whipped into a meringue to give it a cloud effect when cooked. This dish became extremely popular among health nuts, since they're not only easy on the calories (only 161 per serving!) but they also look great in photos 😉
5. Raindrop Cakes
This aesthetically pleasing Japanese treat has become a popular dessert in the West. The vegan jelly dessert consists simply of agar, spring water, black sugar and kinako, but the process to make them is quite difficult. But don't expect a flavorful dessert when you first bite into one; many people say they are tasteless and just serve as a light, after dinner treat.
6. Turmeric Latte
If you love spiced drinks, then you'll love this colorful and wacky turmeric latte. The bright yellow drink is full of powerful antioxidants, but we just can't get past the idea of turmeric as a LATTE. Would you try it?
7. FREAK SHAKES
Freak Shakes definitely take the cake for the most INSANE food of 2017! These towering pillars of sweets and ice cream were dropping jaws everywhere during the summer, and continue to be a craze. We can't even imagine the sugar rush you get after finishing one of these impressive desserts!
Those are the craziest and weirdest foods trends of 2017! How many of them have you tried?
Secrets Of Chernobyl Nuclear Incident You've Never Heard Of!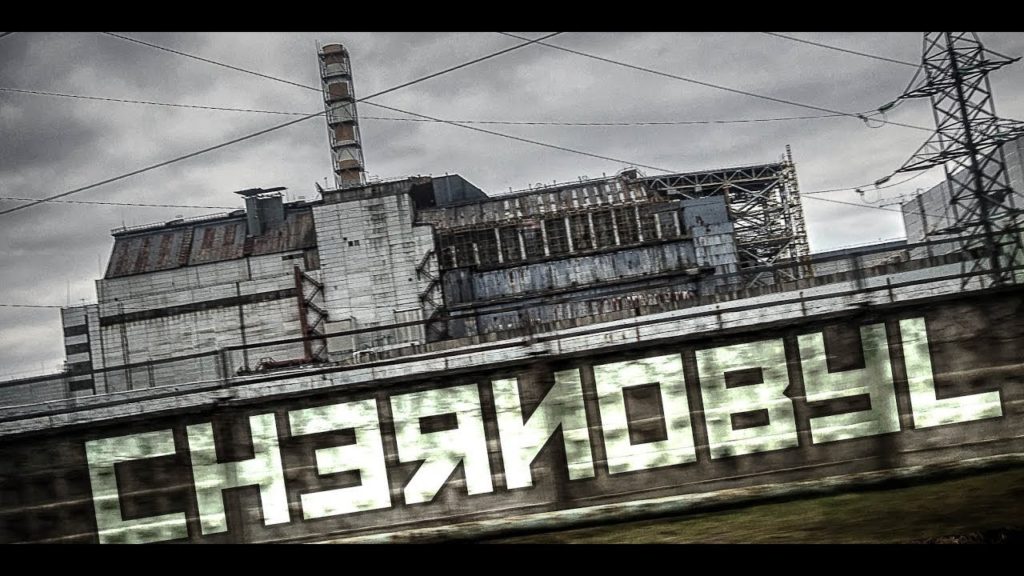 Chernobyl became the name associated with a disaster of a nuclear incident. This gained globally focus when reactor 4 exploded on Apr 26, 1986, in Soviet Ukraine.
It released more than one hundred ninety tons of radioactive materials into the air as well as contaminating surrounding areas.
All details outlined below were sourced from several survivor interviews as well as top secret Soviet files now declassified.
Almost all equipment utilized for cleanup is now missing
Soon after the incident, they brought equipment from all the parts of Soviet Union. Its purpose was to wash the reactor structures as well as surrounding places.
The cleanup lasted for several months. Later on, many devices used in the actual operation close to the reactor needed to be buried deep underground. Also, the fire motors that at first arrived to put out the fire.
Other relatively less infected devices were left behind in a variety of, especially noticeable graveyards. Simply because they were nevertheless highly irradiated.
Little by little local people and numerous criminal gangs were arriving and attempting to scavenge replacement parts for retailing in black-markets. It was noticeable from the degrading conditions from the machines saved there.
Forgotten here are a lot more than 1600 army helicopters, aquariums, military armoured private service providers, bulldozers and much more military gear.
The machines were in excellent operating condition. However, there wasn't a practical way to decontaminate these devices.
Workers within doubt
Only a day prior to the explosion, the Chernobyl power plant workers were organizing the actual experiment. There were numerous people at the power plant that was uncertain if the test should go ahead.
They considered that the reactor had one defect. Also, it was shaky for a test that will need to disable numerous security features.
Regrettably, their employers didn't think the same as them. They were adamant that the experiment is finished on the shaky reactor as scheduled.
Lack of details sharing
An identical reactor in Soviet Lithuania nearly had the disaster when it was working under lower power.
This particular reactor had the design problem that made it extremely unstable in low energy configuration.
Had this info end up being discussed with other operators of the identical reactor style, then the Chernobyl catastrophe might have been avoided.
Regrettably, the Chernobyl nuclear operators weren't aware of this issue.
An accident waiting around to happen
Prior to the incident, there were 104 small accidents in the Chernobyl plant.
About thirty-five such occurrences were straight attributed in the direction of operator mistakes.
Nevertheless, most of the other mishaps were because of design imperfections combined with building defects. They afterwards got irritated because of flaunting of safety protocols and administration error.
Generally speaking, the plant was condemned from the beginning because of this lax mindset towards security procedures.
Normal routine
Following the incident, the actual residents from the city of Pripyat noticed individuals scrubbing the actual streets along with soap as well as water.
This didn't increase any security bells one of the residents because was not the very first time they had observed such a view.
In earlier situations of minor mishaps, the same process was used within the city of Pripyat.
Human Resettlement
Few seniors who were removed from the area have made the decision to come back to the infected areas in spite of fierce argument from the local government councils.
All the individuals evacuated out of the infected areas were supplied with new houses.
Nonetheless, the pressure of leaving everything was hard for many.
Many people chose to suffer no longer as well as returned towards the houses that they had abandoned within the wake of crisis evacuations.
Individuals who never left
After the incident, the radiation distributed over European countries erratically. The resulting infected areas of land was spread throughout Europe.
The places surrounding instant accident site obtained the actual heaviest contaminants.
Because of the precise location of the reactor close to the Russian as well as the Belarussian border, regions of those countries additionally received weighty doses of radiation.
Today a lot more than 5 mil people still live in infected areas of Ukraine, Russia as well as Belarus. The actual authorities have never taken any kind of effort in order to relocate individuals from these kinds of areas.
An accident which never ceased
It might come as a shock for several that the rays contamination through Chernobyl fallout proceeds to pass on due to numerous factors.
Following the initial rays fallout within the soil, the actual radionuclides began to move much deeper into the ground over time.
In the beginning, the initial after effects were assimilated by timber and little plants which brought it over the surface area while they grew.
As time passed the rest of the radionuclides sunk deep enough to get assimilated by big tree roots that introduced them over a surface from the soil once more.
These radionuclides got inserted in the trees and shrubs and can be identified virtually in most component of the actual tree composition.
Grieving For Robots And Dolls In Japan
You might recall in 2014, different news sources reported on funerals held for AIBO robot dogs in Japan. Since Sony stopped repairing and making spare parts for AIBOs, the puppies were gradually "dying out." In reaction to this, Buddhist priests have been holding funeral services for them.
This might seem pretty odd to anyone outside Japan. Indeed, a great deal of people find it strange as well. Some can even find it quite upsetting that somehow, in treating an artificial human creation as a living thing, we've lost contact with reality and are forgetting what makes living things special.
But treating specific man-made creations with the identical regard as organic objects is not anything new in Japan. There is an entire article on funeral rites for inanimate items here. Objects that might be disposed of in a ritualistic style in Japan have included needles, chopsticks, combs and bladed items — generally, things that people use in a fairly personal, intimate manner. Other things which might be disposed of more attentively are dolls. Some Japanese are reluctant to throw out dolls as ordinary rubbish since they resemble people, and therefore it somehow seems unkind to deal with them as trash.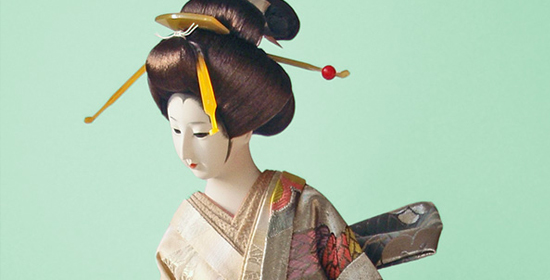 Japanese doll
There are various reasons for doing so. One is regarding the idea of"sympathetic magic" as clarified in The Golden Bough.  There are two types of sympathetic magic. Firstthere is "homeopathic magic," in which an item could be attached to some other object by simply resembling it. This will explain the significance of disposing of dolls through ritual means — they look like people, therefore they have to be treated like people. Second, there's "contagious magic," where two otherwise unrelated items form a magic link by simply being in contact with each other. In the case of the personal items listed above, they're viewed as"contaminated" with this individual's spirit, providing them a supernatural relationship with that person. As this kind of relationship could be harmful, ritual disposal of these objects prevents any harm from coming to the prior owner.
Ultimately, the idea of treating things with respect in Japan very likely has a relation to the animistic character of Shinto.  In Shinto, kami can occupy both man-made and natural objects. In a similar manner, things which have been carefully handpicked, such as traditional inks and masks, are considered to possess, if not something so evasive as kami, a sort of soul or spirit which requires respect.  Disposing of such an item in a careless, disrespectful way can violate the spirit, which might become vengeful; this is the foundation for the belief in O-bake — ghosts which frequently take the form of old, disused items like umbrellas or lanterns.
Mask for Japanese Noh theatre. Hand-crafted noh masks are treated with great caution and respect — actors will talk and bow before putting them on.
Apart from the appeasement of spirits which may inhibit an item, an individual might want to dispose of things in ritual style for more symbolic purposes. By holding funeral rites for items, one is showing respect for this thing's creator, acknowledging it is a piece of artwork that's taken time and skill to make. Also, one is showing gratitude for the service which the item has contributed. It is a method of recognizing that without the object, your life could have been harder and you're grateful for that thing's presence. It shows you've created an attachment with this particular thing and therefore are reluctant to part with it.
By being thankful to each of the items we use, instead of thoughtlessly throwing them away when they have outlived their usefulness, we step from the"disposable world" mentality that's so commonplace nowadays. Respecting man-made objects reminds us that these items initially came from nature, and are consequently a valuable resource that has to be used carefully and sustainably. This applies to some items created by man, be it an old needle or a robotic puppy.
They Might Seem Useless, But These 8 Body Parts Actually Have Surprisingly Cool Functions
As the Ancient Greeks used to say, "Know Thyself." It probably was meant a little more philosophically that we're choosing to interpret it, but learning about how your body is put together and why is some seriously fun stuff.
We've all marvelled at our fingers and toes, wrinkling into prunes in the bath. We've all stared at that weird fleshy appendage hanging down in the back of our throats.
We've all known someone – or been that someone – with an emergency appendectomy. "It's fine," they say, "the appendix is completely useless anyway."
But our bodies are amazing machines, and, while we may not need some of its features any more, there's very little in our anatomies with no purpose whatsoever.
And about those things we don't need any more? They're evidence of where we've been – and that we continue to evolve even to this day.
Your appendix
Turns out the human appendix – that weird structure attached to the colon that seemed to have little purpose but to occasionally inflame – isn't just an evolutionary vestige after all.
Recent research has found that it might play a key role in our immune systems by harbouring good bacteria that help fight infection. Good work, little buddy!
That extra ear hole
(Smooth_O/Wikimedia Commons)
If you look carefully at your ears, you might notice you have a tiny additional hole just where the helix meets the side of your head.
This is called the preauricular sinus, and only a tiny percentage of people have them. It's actually a rare birth defect first documented by Van Heusinger in 1864.
We don't know why we have them – but evolutionary biologist Neil Shubin of the University of Chicago and the Field Museum of Natural History has hypothesised that they're an evolutionary remnant of fish gills.
Wrinkly fingers
(Brenderous/Flickr/CC-BY-2.0)
If you spend too long in the swimming pool, you're going to notice that your fingers and toes start to look a little like raisins. This might not be pointless, according to a paper published in the journal Biology Letters in 2013.
They conducted experiments and found that underwater objects were manipulated much more adroitly by wrinkled fingers than unwrinkled fingers – suggesting that the feature exists to give us improved grip in both handling objects and walking when wet surfaces are involved.
Makes sense, doesn't it?
Junk DNA
We have a lot of DNA in our body that, until recently, didn't really seem to do anything.
It doesn't create proteins, and it seems to make us more susceptible to damage and disease – but it makes up a significant part of our genome. If it wasn't somehow beneficial, evolution would have at least started phasing out this so-called "junk DNA," but that hasn't happened.
Recently, researchers may have figured out what it's for – it plays a critical role in holding out genome together by ensuring that chromosomes bundle correctly inside the nuclei if our cells. Without that function, cells die – so it seems like "junk" DNA is not so junky after all.
"Useless" immune cells
We have these immune cells in our bodies that nobody could figure out what they were for.
It was a real head-scratcher, because these "silenced" lymphocytes are present in our bodies in large numbers and only seemed to emerge to attack the body in autoimmune diseases. It looks like a liability, right?
But it ain't. It turns out that the cells represent a new type of immunity that we didn't know about before – they attack dangerous infections that otherwise evade the immune system by disguising themselves as part of the body. A pretty useful line of defence to have, wouldn't you say?
Gut bacteria
There's a reason that experts have recently suggested that we all start referring to ourselves using the royal "we".
In recent years, research has found that the microbes that live inside of us, especially our intestines (our microbiome), are symbiotic – and they have far more of an effect on our lives than we realised.
They have been implicated in such illnesses as multiple sclerosis, Parkinson's disease, cancer and chronic fatigue syndrome, which means they may be pretty danged important. But they also seem to play a role in regulating other things, too – such as our appetites, and even our moods.
Interstitium
Turns out we may have an organ wrapped around our other organs, and it's been hiding in plain sight for all this time. The newly classified organ is called the interstitium, and previously scientists had just thought it was relatively unremarkable, relatively solid tissue to fill the space between our organs.
It's actually filled with fluid, supported by a collagen lattice, and it helps protect our organs from external shocks as we move around, much like air cushions in running shoes.
The pink bit in your eye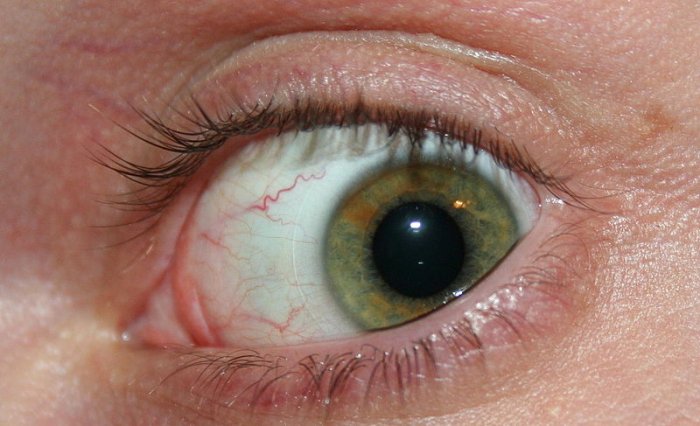 (Peter Clarke/Wikimedia Commons/CC-BY-SA-4.0)
If you look in the mirror, you'll see a little pink bit of conjunctival tissue in the corner of your eye. This is called the plica semilunaris, and these days its primary function is to help with tear drainage and eyeball mobility.
But once upon a time it was a nictitating membrane – what we call a third eyelid, a translucent eyelid that can be drawn over the eye to keep it moist and protected while maintaining a measure of vision.
If you have a cat or a dog, you may have seen their third eyelid while they're sleeping. Humans and most other primates don't need this feature any more, so it evolved away a long time ago – but we still have that vestigial lump of tissue.
Last year, doctors reported the second known case of a nictitating membrane in a human. A nine-year-old girl had a persistent membrane across her left eye that could not be retracted. It was surgically excised, and her eye underneath was fine.
A version of this article was first published in June 2018.