Our Sun's 'Near' Miss With A Passing Star
Stars jostling around the galaxy aren't quite like a cosmic game of pool. But they do have occasional near misses as they speed past each other. Back when spears and stone points were the height of human technology, astronomers say, our solar system had a close encounter of the interstellar kind.
The brief visitor was Scholz's star, and it might have grazed the outer edge of the solar system's distant Oort Cloud about 70,000 years ago – carrying its companion, a likely brown dwarf, along for the ride.
It's unclear whether the near miss was close enough to give objects in the Oort Cloud, our solar system's halo of dormant comets, a gravitational nudge to fall toward the Sun. But the interstellar trespasser highlights a sometimes-forgotten reality: On long time scales, stars seem to fly around like sparks from a campfire, occasionally coming close enough to disturb each other's cometary clouds.
Such close passes could have profound implications for exoplanets – planets orbiting other stars – and how they got where they are. At least some of the time, an interloper could become a thief, stripping a star of one or more planets – or vice versa.
Our solar system, too, might have been shaped and sculpted by stellar flybys.
A 2018 study showed that the orbital motions of some of our solar system's small bodies appear still to bear the imprint of Scholz's gravitational wake. And some planet-like objects in the Kuiper belt, the collection of rocky and icy bodies past the orbit of Neptune, could have been stolen from another star far earlier – in fact, soon after our Sun was born. Scholz's flyby could just be the latest in a series.
The discovery of our star-crossed close encounter was almost as random as the event itself.
It started when astronomer Eric Mamajek, deputy program scientist for NASA's Exoplanet Exploration program, was a professor at the University of Rochester. He took yearly excursions to Santiago, Chile, where he made observations with world-class telescopes.
On one such visit in 2013, a fellow astronomer, Valentin Ivanov, showed him a peculiar result: A newly discovered nearby star with a lengthy catalog designation (later nicknamed for its discoverer, Ralf-Dieter Scholz) seemed almost to be sitting still. Most stars move perceptibly across the sky over the course of a year, as measured in a unit called "arc seconds." In terms of such "sideways" motion, this one hardly moved at all. Yet the star was only 22 light-years away – quite near to us by galactic standards.
Mamajek knew that could mean only one thing. Either the star was heading straight for us, or it was heading directly away. In this case, the astronomers had obtained measurements of the star's Doppler shift – the reddening of light if a star is moving away, or a shift toward blue if it's moving toward us.
"It was screaming away at 80 kilometers per second," Mamajek recalled. And it didn't take him long to do the math.
"In less than 15 minutes, we figured out that this star had passed within a light-year of the solar system, 70 or 80 thousand years ago," he said.
The closest stars to our Sun today are the three in the Alpha Centauri system, about four light-years away. But if there were a star one light-year away, that could very well approach or even intersect with the outermost edge of the Oort Cloud.
Mamajek thinks that Scholz's star, now known as the star that came closest to our solar system, could eventually lose that title. Extremely precise data from the European Space Agency's new Gaia space probe will likely reveal more near misses, possibly closer ones. And in any case, another close pass by a star known as GJ 710 is due in about 1.3 million years.
For now, however, Scholz's keeps its prize.
And might those rock-hammering, spear-shaping early humans have caught a glimpse as the star passed by? Turns out, not terribly likely. Scholz's star is a red dwarf, the smallest and faintest kind of star we know. Even at its nearest point, about 55,000 astronomical units from our Sun (5.1 trillion miles), Scholz's star would have been 100 times too dim to be seen with the naked eye.
Still, there's a chance the visitor made itself known. Red dwarfs are known periodically to emit extremely bright flares.
If the star sent up a flare as it was cruising past our solar system, our cave-dwelling ancestors just might have seen it.
Pat Brennan
ExoPlanet Exploration
Headline Image:© Michael Osadciw/University of Rochester
Humans on Mars could become a new species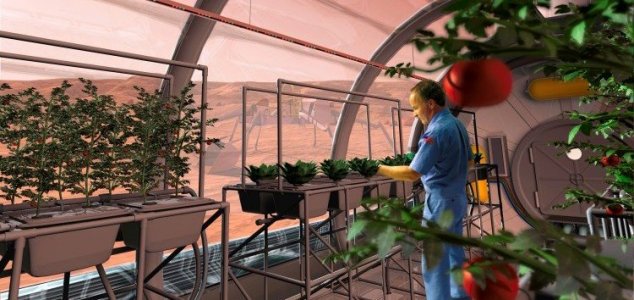 Image Credit: NASA
Babies born on Mars may be quite unlike those born on Earth. 
An evolutionary biologist has outlined what is likely to happen when people start living full-time on Mars.
Imagine for a moment that mankind has not only achieved a successful manned landing on the Red Planet, but has also constructed a permanent, self-sufficient colony populated by hundreds of people.
In a recent interview with Inverse, Prof Scott Solomon of Rice University, Texas talked about some of the changes and adaptations that humans living in such a colony may start to undergo.
"Evolution is faster or slower depending on how much of an advantage there is to having a certain mutation," he said. "If a mutation pops up for people living on Mars, and it gives them a 50-percent survival advantage, that's a huge advantage, right? And that means that those individuals are going to be passing those genes on at a much higher rate than they otherwise would have."
Martians could, for instance, develop stronger and denser bones to compensate for the lower gravity. They could also end up with a different skin tone to help protect against harmful radiation.
Living in cramped habitation modules could mean that nearsightedness becomes a more common trait, as could the ability to make more efficient use of the available oxygen.
Cut off from the bacteria and viruses found on Earth, the people of Mars may also end up with a weaker immune system that could make intimate encounters with visitors from Earth very risky.
Eventually, given enough time, Mars colonists may even become a whole new species.
Source: Tech Times
NASA celebrates 50th anniversary of Apollo 10
Image Credit: NASA
Apollo 10 was a complete success.
50 years ago, the Apollo 10 crew flew within 9 miles of the Moon's surface a mere two months before Apollo 11.
While it was Neil Armstrong and Buzz Aldrin who ultimately took the first tentative steps on to the surface of our lunar neighbor, the crew of Apollo 10 had previously come tantalizingly close.
On May 18th 1969, Eugene Cernan, John Young and Thomas Stafford blasted off from the John F. Kennedy Space Center in Florida on what was essentially a 'dress rehearsal' for a lunar landing.
Their trip to the Moon was the same as Apollo 11's in almost every way aside from the fact that, instead of landing, the Apollo Lunar Module only flew to within around 9 miles of the Moon's surface before returning to the command and service module.
Cernan jokingly claimed that NASA had even taken the precaution of under-fuelling the Lunar Module just in case he and Stafford got any ideas about attempting to land.
"A lot of people thought about the kind of people we were: 'Don't give those guys an opportunity to land, 'cause they might!'" said Stafford.
The Apollo 10 crew returned to Earth on May 26th and Apollo 11 launched a mere two months later.
"This is the greatest honor of my life," Stafford said upon receiving the Congressional Space Medal of Honor. "I am very proud to have contributed to our nation's future in space and I am deeply grateful for the opportunity to have participated in the beginning of America's venture into the new and endless frontier."
Source: Space.com
Space Force will not be the military branch that repels an alien invasion, officials say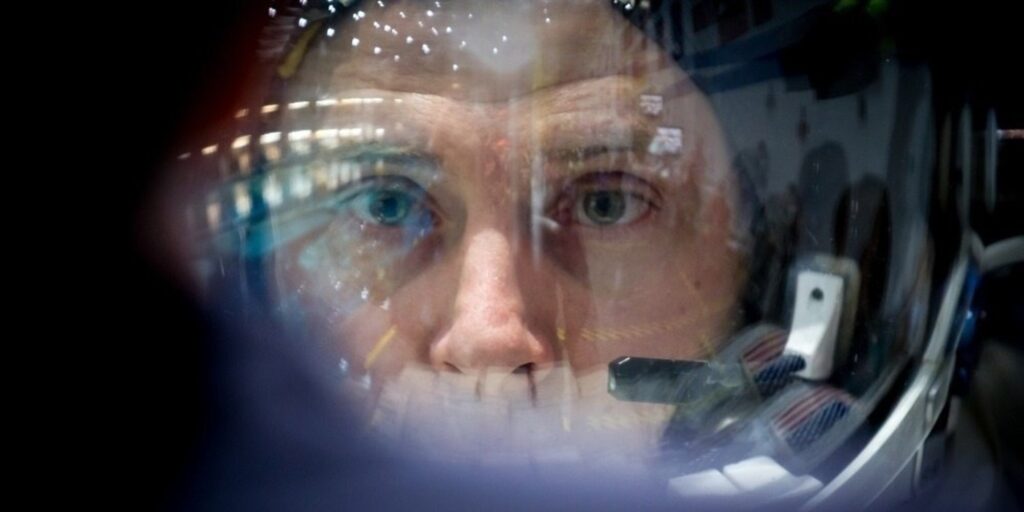 Listen up conspiracy theorists, schizophrenics, and other beloved readers: Some of you out there might have been wondering if Space Force will fight aliens.
Yet only a fool would pose such a question to senior defense officials. Thankfully, your friend and humble Pentagon correspondent is that fool.
During a roundtable on Friday, this reporter asked if Space Force is concerned about threats posed by extraterrestrial intelligence.
The official answer: No.
A December 2018 Defense Intelligence Agency report warns that, "potential adversaries are developing and proliferating a variety of weapons that could disrupt or deny civil and military space services."
But the report does not mention xenomorphs, Bugs, or Cylons. (This reporter looked.)
Now it is up to Congress to decide whether to approve standing up Space Force as the sixth military service. The last time lawmakers approved the creation of a new military branch was when the Air Force became its own service in 1947.
"We want people to be recruited into the Space Force similar to the way the Marine Corps recruits Marines," one senior defense official said. "They don't recruit them into the Navy. They actually go after the specific people with a vision that is necessary to build that culture."
It has yet to be decided if Space Force will have its own boot camp, officials said. However, ideal Space Force personnel would be able to apply science, technology, engineering, and math skills to warfighting. (Apparently, in space no one eats crayons.)
As currently envisioned, Space Force would fall under the Department of the Air Force. The service would ultimately have about 15,000 service members and civilians, most of whom would likely be transferred from the other services, defense officials said on Friday. The Pentagon estimates that Space Force will cost $2 billion over five years.
"The Space Force will develop forces for: space situational awareness; satellite operations and global, integrated, command and control of military space forces; global and theater military space operations to enable joint campaigns (to include missile warning); space support to land, air, naval, and cyber forces; spacelift and space range operations; space-based nuclear detonation detection; and prompt and sustained offensive and defensive space operations to achieve space superiority," according to a strategic overview of the proposed service.
Acting Defense Secretary Patrick Shanahan has already said that Space Force would not include rifle squads to seek out and destroy new life forms.
One unresolved question is whether Space Force will have its own uniform, like the other military branches.
"They can," said a senior defense official, who was unable to say what the Space Force uniform might look like. "That's an important detail to be worked out in the future."
Your friend and humble narrator will be following the Space Force uniform issue as it develops.