Our Moon Lies INSIDE Earth's Atmosphere as Revealed by Previously Unexamined Data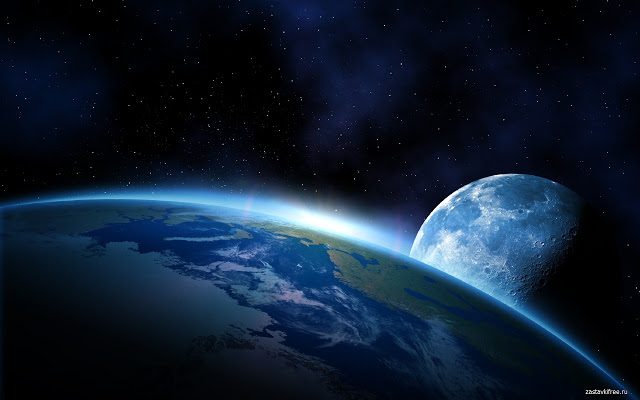 The atmosphere of Earth is far larger than previously thought, it even extends far beyond the moon, scientists revealed!
via RT:
The amazing discovery was made thanks to data that has been sitting unexamined for over 20 years.
We now know that the atmosphere surrounding our planet stretches 630,000km (391,464 miles) away and is 50 times the diameter of Earth, thanks to the discovery and analysis of decades-old data by scientists at Russia's Space Research Institute.
It means that the Moon is part of our atmosphere and not outside of it. In fact, it's actually located right in the middle of our atmosphere, at an average distance of 384,400 kilometres (238,855 miles) from Earth.
"The Moon flies through Earth's atmosphere,"explained study author physicist Igor Baliukin of Russia's Space Research Institute.
The jaw-dropping data was collected by the NASA/European Space Agency Solar and Heliospheric Observatory (SOHO) between 1996 and 1998 and had been gathering dust in an archive since then.
SOHO unwittingly gathered the groundbreaking information when it was mapping the geocorona, the layer of hydrogen atoms located where the atmosphere merges with outer space. The thin layer glows in far-ultraviolet light which can only be seen from space and is difficult to measure.
Because of this, it was, until now, thought to be about 200,000 kilometres (124,000 miles) from Earth, as that is the point at which solar radiation pressure would override Earth's gravity.
SOHO's SWAN instrument has the ability to measure far-ultraviolet emissions from hydrogen atoms, allowing it to make its amazing observation of the geocorona.
"Data archived many years ago can often be exploited for new science," SOHO project scientist Bernhard Fleck of the European Space Agency said. "This discovery highlights the value of data collected over 20 years ago and the exceptional performance of SOHO."
RT
Hundreds of exoplanets with two suns discovered
Until recently, in search of inhabited exoplanets, binary star systems were completely undeservedly ignored. Exoplanets with two suns have long become familiar places where the events of science fiction novels and films are unfolding.
One of the most striking and well-known examples of this is the desert planet Tatooine, the birthplace of Anakin and Luke Skywalker in the famous Star Wars movie saga. But only in 2011, NASA scientists using the Kepler space telescope were able to provide clear evidence that such exoplanets that revolve around two stars at once really exist. The planet discovered then was called Kepler-16b.
Despite the impressive discovery, scientists continued to believe that such planetary systems are extremely rare due to the complex attraction of two suns at once. But this opinion turned out to be completely wrong, writes astrophysicist Paul M. Sutter in an article for Space.com. This was revealed as a result of a new analysis of millions of stars and the discovery of exoplanets that have been recorded and cataloged by the ESA space telescope since 2013.
In fact, there are only two scenarios in which planets cope with the complex gravitational forces of two stars. If the stars are located very far apart, the planet can rotate around one star – then the other will be visible from the surface of the planet as a brightly shining star in the sky. In another case, both stars are close to each other – then the planet rotates at a safe distance around its double sun, as if it were just one celestial body.
These seemingly unbelievable stellar constellations are likely to occur much more often than might be expected.
Researchers have discovered during their targeted search already 300 exoplanets that could "boast" of double suns. Until now, astronomical science has actually ignored binary stars to search for (inhabited) exoplanets, because scientists considered their occurrence extremely unlikely in principle. In the case of discovered 300 planets, it is most likely a question of constellations, in which binary stars were incorrectly interpreted by the telescope as single stars.
Sutter speaks of decades of scientific confusion and uncertainty: "Since we did not often pay attention to the search for planets in binary solar systems, we had little chance of finding them. We didn't look for anything like that, therefore we didn't find it. The researcher believes that the realization that such double suns are very common should definitely be considered when searching for new exoplanets.
Black holes may turn out to be portals for traveling through space and time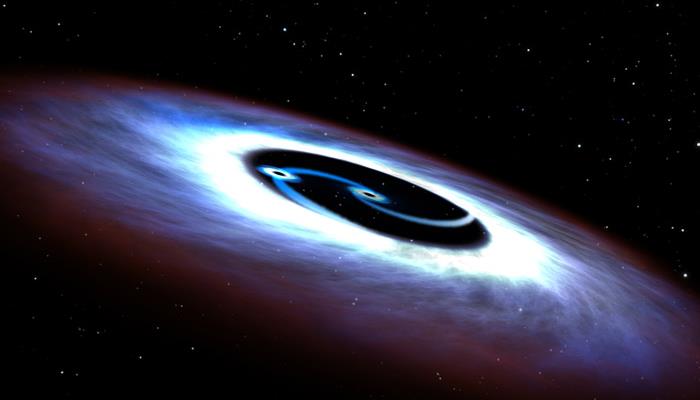 Our world is a rather strange place. Physicists have long assumed that our Universe can be only one of many, and some of the most mysterious objects in the Universe – black holes – can turn out to be portals to other worlds. But what if black holes are not portals to other worlds, but portals for traveling through space and time?
Indeed – black holes balance on the brink between science fiction and science fact. On the one hand, scientists saw how black holes absorb stars that were too close to them. On the other hand, at the edge of a black hole, is a place known as the event horizon , from where nothing can escape, not even light. But what happens to a spaceship if it gets there?
What happens inside a black hole?
Given all the data we have about black holes , scientists believed that nothing good awaits us inside these massive objects. However, the latest computer simulation showed that once inside a black hole, you can move to a distant part of the Milky Way or to another galaxy. In this case, one of the safest portals may be a supermassive black hole in the center of our galaxy, – Sagittarius A *. Business Insider writes about this with reference to researchers from NASA.
We do not know what is happening beyond the event horizon inside the black hole. Scientists agree that if you go far enough into a black hole, gravity will become so strong that it will destroy everything in its path. But sci-fi films are more optimistic – in them black holes are portals for traveling through space and time, or portals for traveling to other worlds. In fact, in the center of each black hole is a point of infinite density, called a singularity. It is the singularity that gives black holes a strong gravitational attraction. For decades, scientists believed that the singularities of all blacks are the same, so everything that passes through the event horizon will be destroyed in the same way: everything will stretch and stretch, like infinitely long spaghetti.
But all this changed in the early 1990s, when various research groups in Canada and the United States discovered a second singularity called the "mass inflation singularity." This discovery suggests that you can theoretically survive a journey through a black hole. It will stretch you but ultimately not kill you, that is, you can survive the journey through a black hole. More precisely, through a large rotating black hole in which singularities of this type exist. Now astronomers need to find a suitable black hole to test this theory. And the best place to check is Sagittarius A * – a supermassive black hole in the center of our galaxy, which is located at a distance of 27,000 light years from us.
Given that there is no way to get there, verification of this theory is possible only with the help of computer simulation. That's exactly what scientists from Umass University of Dartmouth and Georgia College did. According to the results, once inside Sagittarius A * you can feel nothing at the right speed and at the right time .
On the other side of the black hole
As for what happens when you get to the other side, you can't say almost anything. But the authors of the study have their own ideas. According to the researchers, there is a chance that you will end up in some remote part of our galaxy – potentially remote from any planets or stars, and according to the second probability, you may even end up in another galaxy. It all depends on how far you manage to get into the black hole. Nevertheless, scientists believe that more research is needed before we approach a successful journey through a black hole. But when we are ready, the supermassive black hole in the center of the Milky Way may turn out to be our lucky ticket to another galaxy.
Something very large is approaching Earth. Nibiru?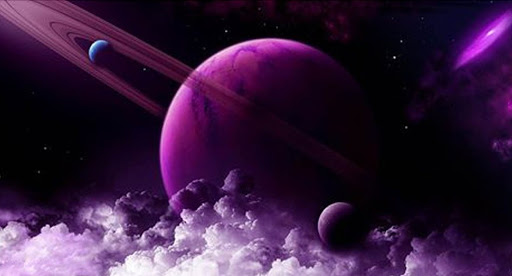 According to Brazilian astronomer Tio Abadoma, an intrusive celestial body is controlled by space telescopes and ground-based telescopes around the world. An unknown object currently located near the planets Jupiter and Saturn seems to be accelerating.
Coincidence or not, but last week a strange celestial phenomenon was observed in Trenton, New Jersey, by Alonso Entom, who was able to capture some kind of celestial object close to the Sun (often called the second Sun).
Alonso, who is an experienced operator, said:
"It moved very fast, and although it was very difficult to concentrate, I was able to keep him in some way, steady … It lasted only about 5 minutes and then disappeared."
What is it – Planet X still known as Nibiru or maybe it's a giant alien ship?
Maybe what is happening on Earth is directly related to this unidentified cosmic object?
A few days ago a very strange observation was made with the NASA STEREO (Solar TErrestrial RElations Observatory) double orbital telescope.
No one knows what came into view of the satellites, but one thing was obvious: the object is very large and, most likely, artificial:
Since none of the living people have ever seen anything like this before, online debate has begun on the nature of the object. In the meantime, some people argued – other people did not waste time and sat down at network services and telescopes. And here is what came of it:
This video, edited from NASA official photos, was posted on March 13 of this year and now everyone is wondering: WHAT IS IT !?
If it was a shooting artifact or some kind of light flare – it would either appear in one frame, or would be in all frames, being in one place. But this thing moves and changes size, like the contours of a force field.
For the accuracy of the experiment, since the STEREO service was used, one should look at the Sun through another telescope, from another satellite. And this was done: 
Again, some kind of incomprehensible round artifact, and somehow surprisingly coincided that on two different satellite systems, the artifacts are of the same angular size relative to the Sun, at the same time!
The fact is, that around the Earth and the Sun, whatever flies has been known for a long time. NASA's traditional explanation of "artifacts" is also known.
The most famous such "artifact" was pieces of a broken satellite, which allegedly dropped by mission STS-75 (75th flight of the shuttle Columbia) in February 1996. There, one of the astronauts chose a very unfortunate moment to film space – at that moment the flight control center had a TV live broadcast: 
Although all these are strange, it is still somehow interestingly coincided that there is a COVID-19 pandemic on Earth, in the fight against which the authorities are driving people home. People begin to think that this is all before the arrival of Nibiru . Then suddenly, three times in a row the satellites register an "artifact", similar to the entrance to the solar system of something grandiose. In this situation, we now simply do not know what to think, so for now let us follow the course of events.