'Oumuamua is Back to Being an Interstellar Space Rock — For Now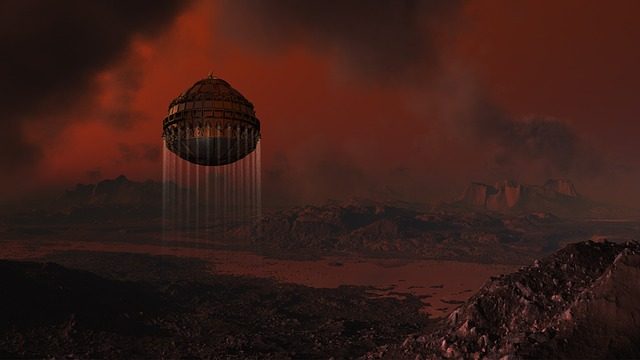 It's a comet! It's an alien space ship! It's an asteroid! It's a space ship! It's a weird comet! It's a weird space ship! It's a weird asteroid! It's a (weird or otherwise) something else! It's 'Oumuamua, the interstellar space object that has mystified, enthralled and enraged astronomers, rocket scientists and the general public ever since it wagged its almost non-existent tail as made its turn around the sun and headed out to parts unknown before anyone could get a good look at it … which is just one of the problems that has caused the controversies and debates over what it is. The latest "this is what 'Oumuamua REALLY is or isn't" comes from the University of Maryland Department of Astronomy which contradicts all of those Giorgio Tsoukalos memes that say it's definitely a spaceship. But do they know what it REALLY is?
"We have never seen anything like 'Oumuamua in our solar system. It's really a mystery still. But our preference is to stick with analogs we know, unless or until we find something unique. The alien spacecraft hypothesis is a fun idea, but our analysis suggests there is a whole host of natural phenomena that could explain it."
In a report published in the current edition of the journal Nature Astronomy, Matthew Knight, an associate research scientist in the University of Maryland Department of Astronomy, reviewed all of the actual data collected up to and including the rear-end tracking that narrowed its origin down to one of four stars. Knight was one of the first to study 'Oumuamua, co-authoring a study on its rotation and shape in December 2017 – just a few months after it was discovered.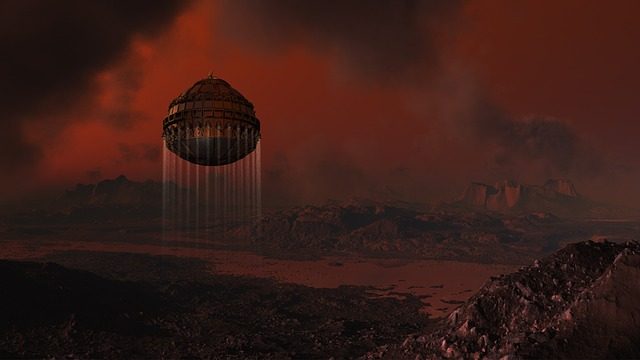 "The alien-spacecraft camp threw the jets model out of the window."
On his blog, co-author Sean Raymond lists the many "It's aliens" arguments and attempts to scientifically debunk all of them. For example, it has comet-like outgassing which could both propel and spin it, but its small size makes it difficult to see. He also points out that we know so little about interstellar objects that 'Oumuamua's strange shape – which we still don't know for sure if it's cigar-like or maybe a weird pancake – could actually be pretty common. Nor do we know enough about how planets form to say many definitive things about how the ancillary space junk around them forms and how it might be kicked out of or escape from its solar system.
"We may start seeing a new object every year. That's when we'll start to know whether 'Oumuamua is weird, or common. If we find 10 to 20 of these things and 'Oumuamua still looks unusual, we'll have to reexamine our explanations."
Since we're no longer getting new data from 'Oumuamua, Knight is already looking to the Large Synoptic Survey Telescope (LSST) to help spot future interstellar objects earlier and get better looks and more data on them. Sending a space probe to meet up with one is still pretty far out in the future.
So, we still don't know for sure what 'Oumuamua is. Does this new study convince you that it's not an alien spaceship or probe?
Or is this study a cover-up of what it really is? Tom DeLonge? Any thoughts?
Source: Mysterious Universe
Von Braun Station: the first space hotel would be ready by 2025
Inspired by the concepts of a Nazi rocket scientist, Wernher von Braun, this station-hotel Von Braun Station will have its own gravity, kitchen, bars and interiors made with natural materials, and will be able to accommodate up to 400 people.
"The station could receive the first tourists in a few years," said Tim Alatorre, senior architect of the Gateway Foundation , the company responsible for the station's design.
"The goal of the Gateway Foundation is that in 2025 Von Braun already works and 100 tourists visit it per week," he said.
According to the designer, the station, which will have the shape of a huge 190-meter diameter wheel, will turn constantly, creating an artificial gravitation comparable to that of the Moon and making the stay in it much more comfortable than in the ISS, where it is not possible to have a sense of direction.
The concept was taken from nothing less than Wernher von Braun, hence its name. This was a leading Nazi scientist who developed the V2 rocket. After World War II, NASA welcomed him to design, among other things, the Saturn V rocket that would take the human being to the Moon.
How will it be built?
The hotel station will be built by using automated systems, such as drones and robots, while in orbit. It will also use GSAL, special space construction machinery developed by Orbital Construction.
Once completed, some modules will be rented as individual residences, while others will be offered to different governments for scientific purposes. In total, the Gateway Foundation expects the population of the Von Braun wheel to be about 400 people.
In space … at home
Apart from rooms, the hotel part of the wheel will feature many of the things that are seen on cruises, such as restaurants, bars, music concerts, film screenings and educational seminars. Also, the interiors will have nothing to do with the sterility of the space stations of science fiction films.
«As humans, we are innately connected with natural materials and colors. […] The use of fabrics, lighting and warm-colored paints and textured materials help us connect and feel at home, "said Alatorre, although he admitted that heavy materials, such as wood and stone, will be replaced by" substitutes for light and easy to clean natural materials ».
The architect said that the project, which presupposes the creation of even larger space hotels, tries to put an end to the current high prices of orbital tourism, making it accessible to broad social sectors and facilitating extraterrestrial exploration.
" Gateway Foundation aims to make space travel open to everyone and this and the company's next project will be true cities in space that will be ports of call for those who come and go from the Moon and Mars," he concluded. .
Source: Dezeen
Ariana Grande Responds to NASA Interns Remixing Her Song
It's no secret that Ariana Grande is a fan of space and, by extension, the folks over at NASA. And it turns out that the love is reciprocal, seeing as how a group of interns at NASA's Johnson Space Center have just given her song "NASA" the remix treatment.
An "educational parody" of Grande's track, the interns created an accompanying video "in order to inform the public about the amazing work going on at NASA and thee Johnson Space Center," per its description.
Even cooler? The specific project the interns that inspired the interns is NASA's forthcoming Artemis missions, which aims to send the first woman to the moon by 2024.
Hey @ArianaGrande, we saw 'NASA' trending this morning and thought it was about one of our new discoveries. But we realized that you might need some space.

🎶 It's like you're the universe and we're N-A-S-A 🎶

Check out the universe: https://t.co/hRtKDqTkiZ pic.twitter.com/p3aAZEwMfv

— NASA (@NASA) February 8, 2019
Given all of this, Grande was obviously over-the-moon about the parody. No pun intended.
"Oh my. this is so pure and special and insane," she tweeted in response. "hi everyone over there that is doing such incredible work ! thank u for taking the time to make this ! my heart is ….. bursting."
Watch the entire remix video for yourself, below.
Source www.papermag.com
Another Interstellar Comet Has Arrived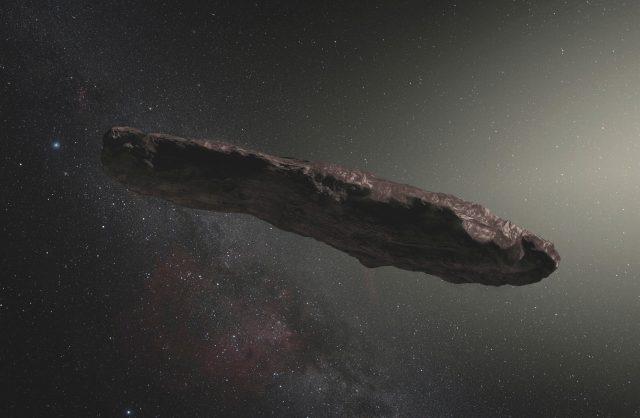 "Based on the available observations, the orbit solution for this object has converged to the hyperbolic elements shown below, which would indicate an interstellar origin. A number of other orbit computers have reached similar conclusions, initially D. Farnocchia (JPL), W. Gray, and D. Tholen (UoH)."
Remember 'Oumuamua, the first interstellar object ever discovered in our solar system? You won't for long as another one was picked up by multiple observers and reported this week by The Minor Planet Center (MPC) at Harvard University. Unlike 'Oumuamua, this one is definitely a comet and has been identified earlier enough in its trip through the solar system to be analyzed intensely – possibly revealing where it came from and how astronomers can locate more of them.
"The comet's current velocity is high, about 93,000 mph [150,000 kph], which is well above the typical velocities of objects orbiting the sun at that distance. The high velocity indicates not only that the object likely originated from outside our solar system, but also that it will leave and head back to interstellar space."
The BBC reports that object gb00234, now known as Comet C/2019 Q4, was discovered by amateur (but experienced) astronomer Gennady Borisov on August 30th, 2019, at the Crimean Astrophysical Observatory in Bakhchysarai. When he noticed it, C/2019 Q4 was three astronomical units (450 million km) from the Sun. Since then, other astronomers have seen its tail – confirming C/2019 Q4 is a comet – and measured its eccentricity at 3.2, based on current observations. A perfect circle has an eccentricity of 0, while a closed elliptical orbit ranges from 0 to 1. Anything greater than one indicates an arc-shaped trajectory and is likely an interstellar comet or object making a one-time visit. While not confirmed yet, together these make Comet C/2019 Q4 the first 'true' comet to visit use from outside our solar system.
Unless it's a spaceship.
Good point. Anyone?
Karl Battams
@SungrazerComets
Unlike 'Oumuamua, whose asteroid-or-comet nature still gets debated, this one is definitely a comet. If it is unequivocally interstellar, it'll be fascinating to see how its composition (spectral properties) compare to the variety we see in comets from our own solar system.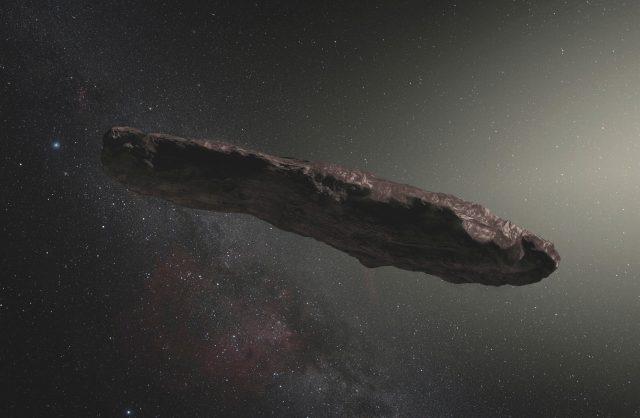 Astrophysicist Karl Battams, from the Naval Research Laboratory in Washington DC, tweeted an end to that comet-asteroid-spaceship-or-what debate which has trailed 'Oumuamua like a tail (if it had one) since it was discovered hightailing out of here. Comet C/2019 Q4 will have plenty of eyes on it as it will be visible to even low-powered professional telescopes for at least a year, including when it makes its turn around the sun (perihelion) around December 10. However, the MPC leaves an opening for the unusual:
"Absent an unexpected fading or disintegration, [C/2019 Q4] should be observable for at least a year."
In lieu of seeing windows with aliens waving out of them, an "unexpected disintegration" would be the next coolest thing.
Source: Mysterious Universe