Ouija Squeegee-GET THEM DEMONS OUT!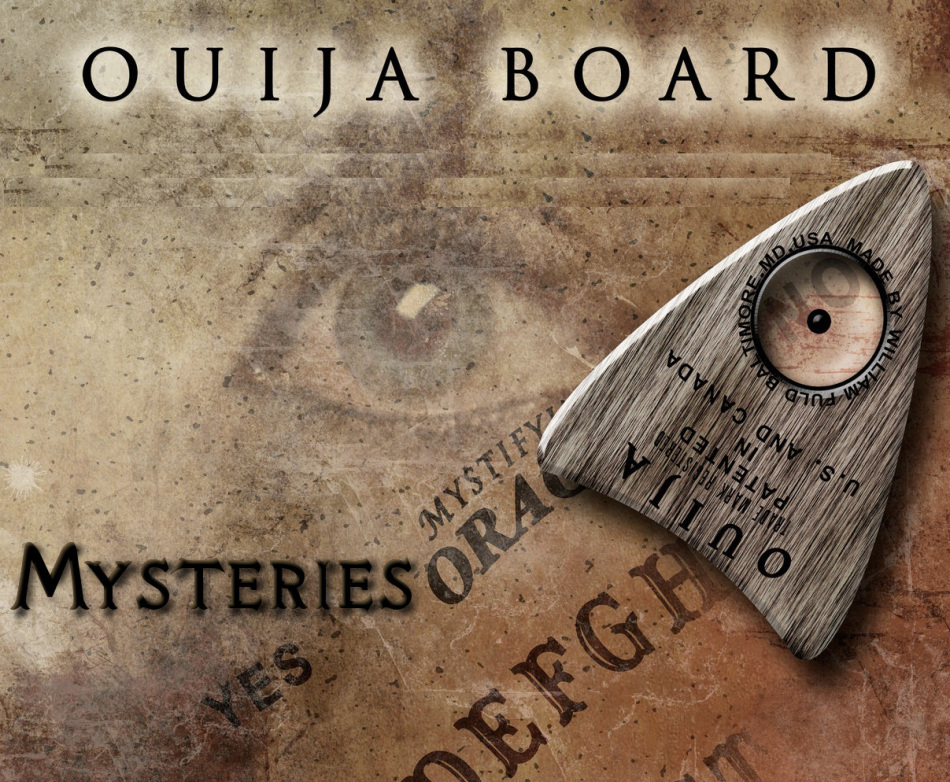 So first I will give a little history, then first hand accounts of what this demonic instrument can do to your life and others around you! It's certainly NO TOY! Then, in the end of the article-FREE yourself of any demonic experiences you have had! A wound needs medicine, not just a bandage!!
PLEASE BE AWARE these videos are NOT for pleasure. They indeed reveal the dangers involved in using this so-called 'TOY'. SO be advised.
Invented in 1890, but earlier there were talking boards (alphanumeric tables with rotating pointers) which dated back to the 1850's. But some tell that the craft goes as far back as 540BC in Greece, Rome and China. Called by many terms such as a witch board, oracle board, spirit board, and most recent would be the channeling board…but most recognize it by the name Ouija Board which was given the name by the patent holder Elijah Bond, and assigned to Kennard Novelty Company's 1890 parlor game.
The pendulum oracle described by fourth-century Roman historian, Ammianus Marcellinus, in his The Later Roman Empire (A.D. 354-378), is the most notable example and is often offered as proof that talking boards existed in ancient civilizations. In Marcellinus' narrative, two unfortunate individuals, Patricius and Hilarius are under arrest for creating an oracle to define who would succeed the emperor. They plead before the court: My lords, in an unlucky moment we put together out of laurel twigs in the shape of the Delphic tripod the hapless little table before you. We consecrated it with cryptic spells and a long series of magical rites, and at last made it work.
The way in which it did so, when we wished to consult it about hidden matters, was this. It was placed in the middle of a room thoroughly fumigated with spices from Arabia, and was covered with a round dish made from the alloys of various metals. The outer rim of the dish was cunningly engraved with the twenty-four letters of the alphabet separated by accurate intervals. A man dressed in linen garments and wearing linen sandals, with a fillet around his head and green twigs from a lucky tree in his hand, officiated as priest. After uttering a set prayer to invoke the divine power which presides over prophecy, he took his place above the tripod as his knowledge of the proper ritual had taught him, and set swinging a ring suspended by a very fine cotton thread which had been consecrated by a mystic formula. The ring, moving in a series of jumps over the marked spaces, came to rest on particular letters, which made up hexameters appropriate to the questions put and in perfect scansion and rhythm, like the lines produced at Delphi or by the oracle of the Branchidae.
Never fails to amaze me! A museum of talking boards? Seriously, it's an actual board and you put your question into the search bar-click:ask and there ya go…instant demon communication. Well, not sure if it works that way on the internet but seems like the Prince of the Air is Satan and what does a computer work from? Hmmm…seems justifiable that it would work the same. http://www.museumoftalkingboards.com/WebOuija.html How can we facilitate the communication with familiar spirits? Let's put a Ouija on the net! Done! Sorcery in a box on a box.
Officials Make Decision Based on Ouija Experience [link]
Possessed by Three Demons [link]
Figure 8 Okay, what's the deal with the swaying of the figure '8'? I never really paid much attention to the swaying of the hands on the board…but it's for a distinct purpose that these spirits use this symbol! The New Age/occult/esoteric love this number! It has many uses. It symbolizes eternity/infinity. Fertility. 8-Fold Path. Witches have 8 sabbats, seasons, festivals, or spokes in the Wheel of the Year. Scientology has the "Technique 88".  Ancient Egyptians have the 8 Primordial deities. Taoism/Chinese have the 8 'Ba gua or 8 symbols. Hindu has the 8 Guardians of the Directions. Chinese also have 8 demigods. Islam, it is the number of angels carrying the Holy Throne of Allah in heavens. Also last but not least…in Christianity, the Antichrist is the 8th King! And that was just to name a few….so this number is very symbolic to the supernatural!
MAGIC 8 BALL As a child, I myself played with this 'toy'…of course not realizing what it was. But it always gave me the creeps! So I wouldn't play with it long. But now, I realize that this has in some way a connection to the Ouija Board! This thing is an occult power tool! Inspiring a child to play with witchcraft is sinful. A small black 'palm-sized; plastic sphere and in some ways considered an oracle with a mysterious 'blue' liquid! And if this wasn't enough, they made KEYCHAINS too! But wait…then they have the 'electronic' version which has '88' different answers.
Turning this 'game' into nothing but a small version of a "FORTUNE TELLER". In one word….witchcraft! Spin off's include; "Madame Zelda's Crystal Ball", and the "Sarcastic Ball".
Regretting The Ouija This story takes place back when I was around 17 to 18. I am now 33 years of age. It all began with my brother Shane and his obsession with an Ouija board we owned at the time. We bought the board more for me since I was the big Ouija freak, but somehow I ended up using it a lot less than everyone else. My mom wouldn't even touch it, fearing something evil would happen. But my kids couldn't keep their hands off of it. You know how teenagers are (defiant and ignorant). My brother Shane, Sister Misty, our cousin Christy and I would sit down and play with the board. Lots of times we were acting silly, laughing as we played. I guess we figured they were fake and not much to them. I wish I had been right, but as it turns out I was more wrong than I had ever imagined. As these little get-togethers on weekends went by, most of us became less interested in playing with the Ouija and more interested in other things. However, Shane had an obsessive thought that he wanted to investigate. He wanted to see if the board would work with only him touching the planchette. I warned him not to do it, but of course, he didn't listen. Shane found out after about 2 or 3 times that the board worked with just him playing it. It was slow at first, but the more he played with it the faster the planchette would move and spell out answers. These sessions served to only draw Shane deeper into his fascination with the Ouija board. Furthermore, he would spend hours by himself with the board.
He started to withdraw and became antisocial. The Ouija became his best friend, or I should say, his only friend. He would sit in his room, door closed for hours on end, even missing meals. Only one thing mattered in his life, the Ouija board. We tried talking to Shane, telling him to put away the board and come out and hang with us. I even tried putting the Ouija back in its box and hiding it, but he'd wait until I was asleep and hunt it down. My mom threatened to burn it if he didn't stop playing with the Ouija, but he was undaunted. Up to this point it was still just a game to me, albeit a game that my brother was obsessed with. However, things were about to change as Shane would turn our normal family life into a nightmare. It began with him saying that he could see a woman in white moving around the house, especially at night. He said, the woman spoke to him and she would tell him things. We asked him about the conversations and he would only say that the woman was disappointed or angry at such and such. He saw her as friend, until the night she appeared looking like she was ready to hurt someone.
At that point I was very jittery and threatening to burn the board myself. Whatever spirit Shane was talking to from the Ouija was obviously playing with his head and starting to show itself in our home. The problems began to escalate on the night my brother told me he had dreams of killing us and was contemplating actually following through with it. I told my mom and we started locking our bedroom doors at night. It was then the knocking began. We started hearing knocking on the windows and doors late at night. It was as if someone was beating the heck out of the front door. I started praying until it would stop. The next time the Ouija spirit appeared as a man. It began with a faint whistling, like someone whistling a song. Of course we all checked with each other and nobody in the house was whistling. At night it would get louder and louder. I could now distinguish that it was definitely a man. In fact, we began to call him Mr. Whistle Man. We had told a few close friends, but no one really believed us. That is until the night my friend Jill was over and experienced what we had been dealing with. Jill was so freaked out that she made me sit up all night with her until her dad could pick her up the next morning.
We couldn't get away from Mr. Whistle Man as he even followed us on vacation. As I discussed the problems with Shane in what I though was a safe haven, it was if Mr. Whistle Man heard us talking about him and suddenly we'd all hear the whistling. Our nerves were constantly on edge at home and the tension was so thick in that even a sword couldn't have cut it. The constant knocking, as well as the whistling and Shane's weird moods were wearing on the rest of my family. My mother and I had decided that we'd had enough and were positive that the root of the problem was the Ouija board. We agreed that it felt as though the problems were escalating and soon it would be an all-out war, but at the moment, neither of us saw any light at the end of the tunnel. Strangely enough, it was soon after that discussion that the Ouija board spirit turned into some sort of Poltergeist. On one occasion, my sister ran screaming from a back bedroom, saying something tried sitting on the bed. She had been in there napping when she heard what she insisted was the sound of heavy cloven feet coming towards the bed. Then, she felt as if someone or something was sitting down and putting pressure on her. Needless to say, she was terrified! My mom was scared too and I didn't help matters, as I went into panic mode. This thing had already gone after Shane and Misty, now I was convinced that I was next. In fact, I didn't have to wait too long to find out.
It was after midnight of the following night and everyone was asleep. I suddenly awoke from a nightmare to see my brother sitting on his bed looking at me. I asked him what he was doing and he said he awoke to see a black shadow with its arms pointed toward me. Apparently it was then the shadow noticed him and vanished. So many questions raced through my mind as a struggled to make sense of it all. What was this thing? Why was it after me and my family? Was this ever going to end? It felt as if this spirit was playing with us, like we were its personal toys. It would appear without warning and take on various forms; it was constantly rummaging through the house unnerving us with all the noise, especially at night. We were exhausted from lack of sleep and always on alert, wondering when and where the next appearance would be. Then came the night it talked to us, more specifically, it spoke directly to me. I had been talking to Shane; just making conversation and we got into a disagreement. Suddenly I heard a voice plain as day angrily growl at me…. leave him alone, it said! It was as plain as if another person had been standing right there with us.
My biggest fear was that this entity would possess my brother, but it had other prey in mind. My sister Misty was the target now. One night my sister hadn't been feeling too good. She went to lie down on the couch and it seemed like she was sick. Suddenly she made an odd request; she wanted me to remove my bible from the couch before she would lie down. I asked why and she said she had the urge to throw it or rip out pages. Well, I felt an urge of my own as I grabbed the bible and put it against her forehead. Misty started screaming and cursing; foam was coming out of her mouth as she threatened to kill. She used language I had never heard come out her mouth before, profane and blasphemous things. My mom held her while I held the bible to her head and prayed out loud. After what seemed an eternity, she finally began to subside. Afterwards she was completely confused as she asked what we were doing to her. We knew we had to do something immediately, so we ran out into the middle of the street. It was well after midnight as we tried to find someone with a phone. We were all worn out and scared and definitely not wanting to go back into the house. My dad wanted to take us all and just leave, but we were afraid the thing would just follow us wherever we went. Somehow we had to fight this thing and we knew we couldn't do it alone. At that point we called our Pastor, David (last name omitted) and his wife Patty. They were a Pentecostal preaching husband and wife. I knew they believed in demons and spirits, as there had been many times at church when they explained to us how they turned their lives toward the Lord after dealing with some dark times, including an encounter with demons. We explained what was going on and they said they'd be there the next day.
When they arrived, they instructed us to stay outside as they went in and attempted to clear the house. Although they weren't exactly sure what they would be dealing with, their preference was for us to be safely away from what they thought might be a demon. Of course we were fine with standing on the sidelines cheering them on. In other words, we were so terrified that we had no intention of even stepping onto the welcome mat outside. After it was over, we asked them what they had seen. They told us they had seen something bad, but wouldn't say what it was. Maybe they didn't want to scare us. I don't know. I do know that the house felt lighter and I was happy to have it leave my family alone. Shane hasn't touched another Ouija board since and my Mother has forbidden having anything of that nature in her home. To this day, I still wonder about that experience and if we are all truly safe from the evil that tried to take over our lives. Sincerely, Tammi (last name omitted)
A Costly Mistake PT1 [link]
Scary Ghost Hunt Turns Bad For Teenage Girl! [link] Two BAD things don't make a good. Ghost Hunt + Ouija Board = Bad News
Ouija Gone Wrong at Halloween [link] Same Guy-Same Outcome [link]
Smoke & Mirrors? [link]
Kid Plays with Oujia [link] Ouija Moves Itself [link]
Ouija Board Gone Wrong [link]
Violent Ghost with Ouija Board [link]
Mama the Ouija Spirit [link]
Moves on it's own [link]
ZOZO Phenomena
John Zaffis on ZOZO [link]
ZOZO [link]
ZOZO-Warning-Explicit Language [link] Wow! I knew how many spirits were there before they asked!
ZOZO Blows out candle [link]
The Ouija Demon ZOZO-The Sallie House LIVE Ghost Hunt, Day 2 Part 3 [link]
ZOZO Ouija Phenomena [link]
The ZoZo is defined as a "blackbird or crow". Recently, a study was done which revealed that these two creatures and sly, devious and very vindictive. People were told to pester one of these birds and then later these birds were set free to fly above them. These creatures not only flew to the exact person who did the deeds to them in the study but proceeded to cause pain to them by attacking them. Here is a video by a YOUTUBER which shows a Raven which VANISHES in mid-air! [link] Are they shape shifters?
In the band Led Zeppelin-Jimmy Page came up with the name "ZoSo" any connections? I think there is. Did you know they bought and lived in the VERY house that Aleister Crowley owned. They bought it specifically because of this and the paranormal phenomena that surrounded the home.
It was her father who had passed. he were testing the spirit asking questions that only she knew the answers to. After 20 minutes it switched over and claimed to be MY mother. Once again answering questions correctly. We were both in tears and before we knew it the spirit switched over and we asked who we were talking to, the pointer went O Z O Z O Z O Z O. we called him Oz , we asked him to blow out a candle to prove himself and before we completed the sentence the candle was out. We asked him the time( neither of us had watches and we had been outside for over an hour) and we ran inside to look, it was exactly right to the minute. He then preceded to tell us that it was him the whole time, not her father, not my mother, him. He said he knew what we were thinking and that's how he gave us the answers to our questions, he was in our heads. By the end of the conversation he began to curse at us so we stopped playing. A few weeks later we used the board again, and instantly Oz was back and he was nasty. cursing at us, saying dark things, we stopped. That summer my sister in law and I both went through series of unfortunate events, we couldn't catch a break, one thing after another, negativity loomed over us.
At the end of the summer we used the board one final time. It was him, and he said that he made all of those things happen to us and that he created the negativity that was following us. we never touched it again. a year later while I was at their house she told me she still had the board in the garage and she asked me to look on the computer for proper ways to get rid of the board. While doing this I realized their were endless websites and stories about ZOZO the Ouija demon. we were both scared and white as a ghost, as I was reading about him to her aloud, my nephew (her son)started running around the house screaming ZOZO ZOZO ZOZO!! and we frantically made him stop. I then read on a website that he will try to claim your first born son, I didn't actually believe that but it surely freaked me out. the next morning my nephew wakes me up and as were waking up he asks if we can go get breakfast so I put him in the car and pull out the driveway, not 2 minutes later a car runs a stop sign and slams in to us. now that could have been coincidence, but it was just too eerie for me to shrug off, ever since then I have developed anxiety and often feel panicky, and when I talk about him I feel the negativity pressing on my chest and my brain. Written By Nynou 2012 Ghost-Space.Com
Although the story has been removed, you can see the comments people have placed on the site of MSNBC for this article. This legend is very real. http://www.msnbc.msn.com/id/46766185/ns/us_news-crime_and_courts/#.T2vBf1wV2Tk
Darren Evans investigates this phenomena. He has a website dedicated to it, and it alone. He reveals that this mysterious word Zo could be a religious term used in early African VooDoo. He also reveals that evidence uncovered in an 18th century French dictionary gives accounts of a demon with this name who was responsible for the possession of a young girl. In another book written in 1906, details Greek tourism at the time mentions Zozo as a 'nickname' described for a demon Pazuzu!
via the TrueGhostTales website: I read with great interest your story and here's why. I live in rural Virginia, where just about every other house has a family cemetery plot on it property it seems. I had just moved here from So Cal. I wanted to create a coffee table with glass top and display some local artifacts underneath that represented the Virginia area and its rich history. I went to a yard sale and bought the table I wanted to refurbish and construct to display some of the items. When I took the top off the table I found a home made ouija board in the hollow space under the top. There was no planchette. At first I thought nothing of it, but when I told this story to a few elder locals they both bristled and told me that when a board is separated from its planchette, its an effort to sever the "access key" of certain spirits that came thru that particular board using that particular planchette. I have a healthy curiosity and interest in the "super natural" but Im not driven by it, nor do I "crave" the adrenalin rush that comes with dabbling in the art.
I constructed the table and one of the object I place in the table was the ouija. The first day I had it on display, along with several other items. I found that all the items were pushed to the very furthest sides of the table and only the board was the focal point of the display. Thinking perhaps someone in the house moved the table and tilted it thus shifting its contents, I simply removed the glass and re-arranged the display items, this time securing them with glue. I let that dry before replace the glass.
Two nights later I heard my dogs growing in the bedroom where I sleep and they were staring at the door. I got up to see what they were upset at, and when It turned on the lights in the adjoining family room, I saw the table. The glass was scratched/etched with something sharp from underneath…and there was no mistaking the letter Z in that etching. I then knew something was up with that board or with one of the objects in the display. I have since dismantled the table and put ALL of the display items, including the board, in a box. There are a few religious items that are in that box now as well. I have had no other experiences, but until I read your story about the entity ZOZO, I had no way of connecting the Z etched in the glass with the ouija. More here [link]
PAZUZU BOARD? This name was at the top of one of the boards in the above videos and I recognized it immediately! Pazuzu in Assyrian and Babylonian 'mythology' is the king of the demons of the wind, and son of the god, Hanbi. Pazuzu is mentioned in a modern form of the necronomicon by a mysterious monk. Then I see Darren Evans research and was astounded that these makers of this board would do such a thing! This is manufactured as a CHILD'S TOY! We must pray for mercy on their souls and for the souls of the many children and young adults who unknowingly, and knowingly use this demonic item!
ZOLAR'S BOARD? This was the name on the top of one of the Ouija Boards in the above videos. I believe there is a demon named Zolar. And we should realize these names aren't put there for trivial reasons. This should be taken as seriously as the board itself.
So, here's the reason for the article; RENOUNCE YOUR ACTIONS!! When we make a free will choice to receive information outside of our own self, it is imperative that we have accurate discernment to know who we are contacting. When this supposition is wrong, it ends up in destroying the innocent, infecting homes and families, and creating a string of problems that continually harasses and follows the person, their loved ones, an item or their home. There is a vast invisible world of good and evil around us every moment of every day. There are unholy Angels (demons) and manipulated ghosts who are all too willing to pretend to be someone they are not, and to mislead and ruin us if left unchecked. Our free will is a shield that can get holes in it, and holes open us up to attack and manipulation by these entities. A portal is where an invitation has been made through use of a material object which now becomes a channel for unholy Angels to move through as they please, as many as they want, for constant attacks. Unholy Angels have been around for thousands of years, they know the history of mankind, and have watched all the choices and interactions of your life too. So they also know what kind of things people have used as aids to contact them. These items are closely monitored by the unholy Angels. This danger can be triggered by dowsing, numerology, palmistry, Wicca, astrology, past life regressions, séances, and Ouija boards, to list a few. If the item is dark, bust it up, put it in the ground, burn it in a safe place, and cover it back up. It must be totally destroyed so no one else could ever use it. How do you close a portal? Find the offending item, the trigger – whether it is a room in the house or the object. Prayer is essential, for this is a war you are fighting, and you must cleanse the area by the authority and confidence you have by faith. It is by the name of Christ that you can cast the demons out, and close the portal. It is not a time for fear. This means if you are afraid, call in those who have a stronger faith than you. When you ask another to do it for you and they agree, a new contract now exists for good, and the cleansing can occur in your behalf. "Not by might, nor by power, but by My Spirit, says the Lord of Hosts."(Zechariah 4:6) A house blessing is essential, a dedication of all things to the God of Love, and a choice of turning away from the things that caused the problems to begin with. "Submit yourselves, then, to God. Resist the devil, and he will flee from you." (James 4:7) Sprinkle dead sea salt at each entrance and exit including windows, and anointing olive oil over each window while reading prayers and scriptures out loud. Be specific about where you are casting out the demons to – do not simply cast them out of your area, or to the desert or back where they came from – send the demons to God to deal with as he sees fit. Put a crucifix, not just a cross, over each door that leads to the outside, and one over each bed. Also be specific in your wording that you know you have the authority as a child of God through the name of Jesus Christ to close the portal and that it will be done.
[Now is a good time to destroy or get rid of any physical gifts or other objects that could hold the soul tie together, such as the Ouija Board, etc. Anything that could hold the bond together between you and those objects. Close the portal. Renounce your connection with those communications with those spirits and burn the objects.]
Heavenly Father, I confess and repent of the sin of ___________ (name the sin which caused the evil soul tie, such as the usage of occult material), and I ask that you forgive me of this sin. In the name of Jesus, and by the power of His blood, I now renounce, break and sever all unholy soul ties formed between ___________ , through the sin of ____________ (name the sin which caused the evil soul tie, such as occult communications with familiar spirits). I now command any evil spirits which have taken advantage of this unholy soul tie to leave me now in the name of Jesus! Thank you Father, and in the name of Jesus Christ cleanse my soul and body. Take away all my sins and forgive me of my trespasses as I forgive those who have trespassed against me. Deliver me from this evil.
DEMON BUSTER: GOOD SOURCE [link]
http://www.museumoftalkingboards.com/ancient.html
Christian writer recorded the voice of Satan?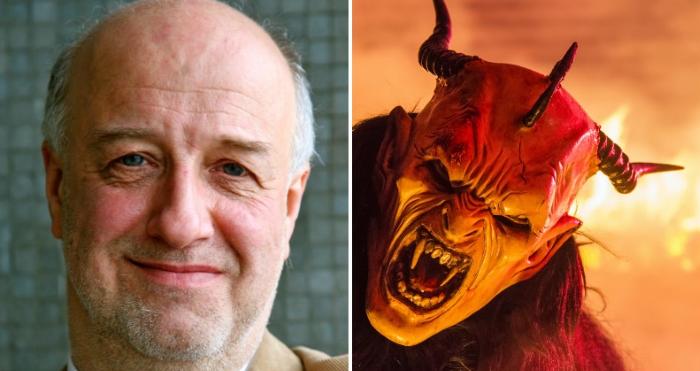 This week, foolishly, apparently, one author claimed to have recorded the real voice of Satan. To promote the new book, Christian author Roderick Millington published a track … of the devil himself, supposedly saying, "Come into the fire, come to me."
The electronic voice phenomenon has been the subject of controversy in the world of paranormal research for many years. Television shows such as Ghostbusters have publicly showcased the results of EVH, often manipulating frequencies to "reveal" a free voice shouting from the great beyond.
Whether you believe in the paranormal or not, Millington's "Voice of Satan" recording will make you raise an eyebrow.
"I confess right away that until recently I was one of the cynics who laughed at those who believe in the devil," the author begins. "Then I heard his voice and everything changed." He continues: "As I sat at my desk trying to figure out what Satan might have spoken to me directly, after a while my breath came back, my mind became clearer and I knew what I had to do. This book is the result. "
This book is titled "The Devil's Playground" and contains 21 supposed recordings of EVP demons along with Satan himself. However, you don't need to buy a book to hear Satan's voice! All you have to do is click here and scroll down to the "Come on fire, come to me" web player.
Rock and metal have a rich history of audio files, with religious leaders striving to find feedback and subliminal messages hidden in songs.
Led Zeppelin was accused of hiding the message "He'll give you 666" in the song, and Judas Priest and Ozzy Osbourne were put on trial after fans died.
No group was found guilty of a crime.
Hollywood studios are built on the blood of babies – Mel Gibson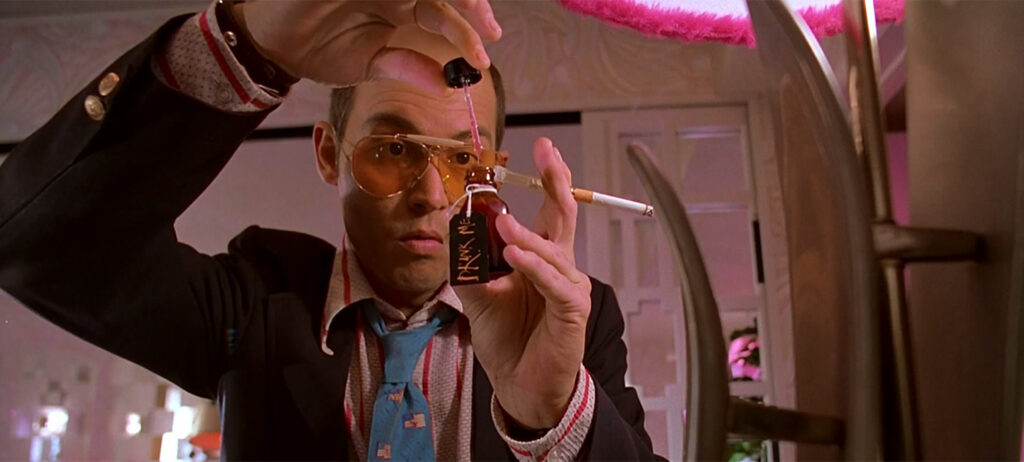 American film actor Mel Gibson criticizes both Hollywood and the morals of the American establishment – tough and unusual. Essentially, he blames a significant portion of the American elite for ritual Satanism. (before that, a similar terrible confession was made by another famous American actor Jim Carrey).
For this, he was blacklisted by the leadership of the US "creative world" in 2006. Since then, the actor has been working outside the system.
Gibson appeared in the prime time of the British BBC channel, in the Graham Norton show, on Friday January 19, where he answered guests' questions:
He said key players in the movie business "get their kicks from destroying the sanctuary of children" as they "thrive on breaking every God-given taboo known to man."
"These people follow their own religion and use it for moral guidance. It's not the sort of religious teachings you folks would ever hear about. They perform sacred rituals that are sick and totally at odds with the moral fabric that binds most patriotic Americans. The worst part: It's an open secret in Hollywood and everyone wants in on it."
He explained how he had been blacklisted by Hollywood's controlling oligarchs in 2006 for voicing his opinions about the industry that clashed with their liberal agenda.
He said that since then he has been "working outside of the system" which has given him a fresh perspective, saying:
"It's difficult to comprehend, I know, and I'm sorry that I am the one to break this to you, but Hollywood is an institutionalized pedophile ring. They use and abuse kids for their own sick 'spiritual beliefs,' if you can even call them that. I don't fully understand it myself, but they harvest these kids for their energy and feast on their blood. They don't do it mercifully either, they scare the sh*t out of them before they sacrifice them. The more innocent the child, the more terrified they are, the more they thrive on it," said the Braveheart star.
What does that mean? They aren't doing this as some form of artistic expression, they are harvesting the blood of children and eating their flesh because they think it gives them some sort of 'life force.'
"If the child was mentally and physically suffering when they died, then it gives them 'extra life force. I don't understand why they do that, but that's what they do. Most of us have a moral compass that guides us through life, right? These people don't have that, or if they do, it's pointing in the opposite direction."
Gibson, who has spent the last 30 years working inside and outside of the Hollywood regime, says that the industry's hierarchy "thrives on abuse, pain, torture, stress, and suffering.
According to Gibson, the desire to inflict such abuse isn't limited to just the elite, but only "those at the top of the food chain can afford such a 'luxury,'" although, it's a "goal for most people in the industry."
According to Gibson, this perversion isn't just the latest fad but has been a deep-threaded culture in Hollywood for generations, and is something popular among both men and women.
This happened "in the green room behind the curtains" immediately after the show:
📌Remember this? Mel Gibson: Hollywood Elites 'Kill Innocent Children & Drink Their Blood': https://t.co/xogpSCaDMp

— MxMarineMom (@MxMarineMom) March 25, 2020
Jennifer Lopez Desperately calls to Fellow SATANISTS as she Breaks Down Emotionally:
Can anyone believe him?
Most likely you can. In his revelation, Gibson publicly declared an epidemic of parasites that control Hollywood and personally participate in child sacrifices and pedophilia:
"every studio in Hollywood is bought and paid for with the blood of innocent children," he said, adding: "The most valuable currency in Hollywood is it's the blood of infants … key players in the movie business get adrenaline from this process and enjoy breaking the bans. "

"They have a blatant disregard for ordinary people. Destroying people's lives is just a game for them – the more they can hurt, the better the sensations. Children are just food for them. They revel in pain and fear, and the younger, the better. "
And then comes the phrase, which should be emphasized: "These people follow their religion and use it for moral guidance." What religion in human society justifies cannibalism and human sacrifice? This question should be asked by each of us.
– Satanism?
– Sure! But not only him. Let us recall the cases of ritual killings, which are widely known.
"They perform sacred rituals that ordinary people will cause bouts of nausea, and are completely in conflict with the morality that binds most patriotic Americans. The worst thing about all this is that it's an open secret in Hollywood and everyone wants to get involved. " (A very timely documentary was filmed on this very difficult topic. ]]>Galina Tsareva's film entitled Octopus ]]>– ed.)
"It's hard to understand, I know, and I'm sorry that I'm the one who opened your eyes, but Hollywood is the deadly legalized patrimony of pedophiles. They use kids to realize their scary sick fantasies. They take these children because of their energy and are saturated with their blood. They don't do it mercifully, they first put them in a state of horror before sacrificing them. "
"The more innocent a child, the better for them. What does it mean? They do not do this as some form of artistic expression: they simply drink the blood of children and eat their flesh, because they think that it gives them some kind of "vitality". "The more a child suffers mentally and physically when he dies, the more he gives them extra vitality." (These satanic rituals are designed to "feed" the demons with psychic energy, and those nonhumans who perform them drink blood that is saturated as a result of the child's inhuman suffering with ADRENOCHROME – a powerful drug that, in addition to "coming", also gives a powerful "rejuvenation" of the body – .)
"Hollywood is saturated with innocent children's blood. There have always been indications of pedophilia and cannibalism, but for many years they have been unprovable, mysterious, or symbolic. I have been familiar with this practice since the beginning of the 2000s, and I would be in serious danger if I ever talk about it. I do not mean only my career, I mean that my life will be in jeopardy, the life of my family will be in danger. I can talk about it only now, when these people, industry leaders, are already dead now. "
"Children are like" premium currency "and have a higher value than anything you can think of. They literally trade these children as currency for services, roles in films, kickbacks … "
According to Gibson, these terrible crimes (pedophilia, infanticide, cannibalism and ritual sacrifices) did not appear in recent years, they have ancient and not American roots. "If you investigate this phenomenon, you will find hidden facts in the shadow of any gloomy era in history. These dark, multidimensional occult practices have been used in secret societies for hundreds of years. Hollywood uses this for social programming and mind control, and their message is projected into the psyche of the American people … "
In what a famous American actor said, the rituals of a satanic human sacrifice are clearly described. It is also indicated that many people know about the existence of the secret structure of Satanists in Hollywood – but they are silent! Meanwhile, the occult powers of Hollywood are using their vast resources "for social programming and controlling the consciousness of the American people." I must say, very successfully used.
The key question is whether the Trump administration and the FBI will then initiate an investigation into the testimony of Hollywood ritual killings, or will the US authorities blame it on Gibson's creative extravagance?
We also note that on the sites that published material exposing Mel Gibson, there are many other creepy publications.
For example, Sylvester Stallone bluntly accuses Barack Obama of being a former U.S. secret homosexual, stating: "I have nothing against homosexuals, but I am against any lies" (Sylvester Stallone: ​​'Pathetic' Obama Is' Closet Homosexual Living A lie ')
]]>
Jim Carrey's article talks about the practice of ritual cannibalism in Hollywood for Christian Christmas (Jim Carrey: Hollywood Elites 'Eat Whole Babies' For Christmas). The author writes that criminal perverts are trying to distort and pervert the soul of the American people and change the whole world.
Adrenochrome: Evil Drug Of The Super Elite, Harvested From Terrorized Children:
Pizzagate, Spirit Cooking, Occult And Beyond:
Katy Perry's New Video Suggestive Of Cannibalism And Pedophile Lingo:
Pizzagate: Pedophilia, Child Sex Trafficking & Those Who Participate:
Materials about secret societies, humanoid mutants
About how the development of sex robots is being conducted so that perverts can conceive children with predefined properties (Sex Robots To 'Give Birth' After Sex With Humans Using Genetic Engineering).
Etc.
Rocket builder Jack Parsons tried to create a homunculus
Could the famous American rocket builder be so keen on occultism that he wanted to create a magical creature – a homunculus? Parsons's activities are known only by rumors from acquaintances, but there is no smoke without fire.
John "Jack" Parsons (1914-1952) was a legendary American rocket engineer. He was one of the founders of Aerojet Corporation, which today is one of the largest manufacturers of rocket engines and rocket boosters in the world.
It is also believed that he was involved in the NASA space program, including the landing of astronauts on the moon in 1969, although by that time he was already long dead. In honor of him a large crater was named on the moon. However, no less than an engineer, Parsons was known as an alchemist and occultist, and many very strange stories are connected with this side of his activity. It is often assumed that it was because of this that he died.
In 1939, Parsons, already a well-known rocket builder at that time, was fascinated by Marxism for a while, but then he suddenly joined the religious movement of the British occultist Alistair Crowley under the name Telema. Moreover, he headed the California branch of Telema.
Then Parsons made friends with another famous occultist, Ron Hubbard, and he even temporarily lived in his house. Parsons had no problem with the fact that Hubbard was sleeping with his wife, for him sex mattered primarily as a concentration of "magical energy." According to rumors, he even tried to use this energy to "call various Deities to Earth."
How this could happen in parallel with his serious scientific work and the work of a rocket builder is very difficult to understand, but it was a reality.
After World War II, the occult side of Parsons' life began to prevail over engineering so much that his activities led to an investigation by the FBI. Parsons was scared, and he soon told the FBI that he had "severed all relations with the dark world."
However, all this was only in words. Now we turn to the topic voiced in the title of this article. According to the memoirs of director and artist Renat Drux, published in The Occult Explosion, Jack Parsons worked on very strange experiments, trying to create what the ancient alchemists called the homunculus – a tiny artificial man with magical powers.
Medieval alchemists had several "recipes" for the like. One of them involved the roots of the mandrake, which grows on the ground, where the "life seed" of the hanged man fell. In order to create a homunculus with the help of such a root, one must find it with the help of a black dog, then wash it, pour honey and milk (or blood), and then store it in a flask, in which a homunculus will then arise.
Another method, which was published in an 18th century book by Dr. David Christian, recommended taking a black chicken egg, piercing it with a needle, and replacing a small piece of chicken protein with human sperm. Then close the hole and bury it in manure on the first day of the March lunar cycle.
Thirty days later, a tiny person should develop in this egg, which will have magical powers and will protect its "parent". It was supposed to feed him with lavender seeds and earthworms. It is not known which of the recipes for the creation of the homunculus was used by Parsons, however, according to rumors, this was what destroyed him.
On June 17, 1952, Jack Parsons worked in his laboratory and, according to official figures, tried to make explosives for his engineering project. Suddenly, something happened and an explosion rang out in the laboratory, which killed Parsons. When his body was found, half of his face was missing, his body bones were all broken, and his right forearm was completely torn off. Moreover, he was still alive for some time and died while in the hospital.
According to unofficial data, a strange explosion occurred precisely because of the experiment with the homunculus, because Parsons was a very experienced engineer, often worked at home with hazardous substances and would hardly have made a gross mistake when working in explosives.
According to his colleagues, Parsons assured that he was always very serious about his safety and suspected that the explosion was either rigged by someone in order to kill Parsons, or something else more incomprehensible happened here. The police finally concluded that his death was an accident, but Parsons' death is still shrouded in mystery and causes lively discussions.