John W. Whitehead, Rutherford
Waking Times
"You had to live—did live, from habit that became instinct—in the assumption that every sound you made was overheard, and, except in darkness, every movement scrutinized."—George Orwell, 1984
Tread cautiously: the fiction of George Orwell has become an operation manual for the omnipresent, modern-day surveillance state.
It's been 70 years since Orwell—dying, beset by fever and bloody coughing fits, and driven to warn against the rise of a society in which rampant abuse of power and mass manipulation are the norm—depicted the ominous rise of ubiquitous technology, fascism and totalitarianism in 1984.
Who could have predicted that 70 years after Orwell typed the final words to his dystopian novel, "He loved Big Brother," we would fail to heed his warning and come to love Big Brother.
"To the future or to the past, to a time when thought is free, when men are different from one another and do not live alone— to a time when truth exists and what is done cannot be undone: From the age of uniformity, from the age of solitude, from the age of Big Brother, from the age of doublethink — greetings!"—George Orwell
1984 portrays a global society of total control in which people are not allowed to have thoughts that in any way disagree with the corporate state. There is no personal freedom, and advanced technology has become the driving force behind a surveillance-driven society. Snitches and cameras are everywhere. People are subject to the Thought Police, who deal with anyone guilty of thought crimes. The government, or "Party," is headed by Big Brother who appears on posters everywhere with the words: "Big Brother is watching you."
We have arrived, way ahead of schedule, into the dystopian future dreamed up by not only Orwell but also such fiction writers as Aldous Huxley, Margaret Atwood and Philip K. Dick.
"If liberty means anything at all, it means the right to tell people what they do not want to hear."―George Orwell
Much like Orwell's Big Brother in 1984, the government and its corporate spies now watch our every move. Much like Huxley's A Brave New World, we are churning out a society of watchers who "have their liberties taken away from them, but … rather enjoy it, because they [are] distracted from any desire to rebel by propaganda or brainwashing." Much like Atwood's The Handmaid's Tale, the populace is now taught to "know their place and their duties, to understand that they have no real rights but will be protected up to a point if they conform, and to think so poorly of themselves that they will accept their assigned fate and not rebel or run away."
And in keeping with Philip K. Dick's darkly prophetic vision of a dystopian police state—which became the basis for Steven Spielberg's futuristic thriller Minority Report—we are now trapped in a world in which the government is all-seeing, all-knowing and all-powerful, and if you dare to step out of line, dark-clad police SWAT teams and pre-crime units will crack a few skulls to bring the populace under control.
What once seemed futuristic no longer occupies the realm of science fiction.
Incredibly, as the various nascent technologies employed and shared by the government and corporations alike—facial recognition, iris scanners, massive databases, behavior prediction software, and so on—are incorporated into a complex, interwoven cyber network aimed at tracking our movements, predicting our thoughts and controlling our behavior, the dystopian visions of past writers is fast becoming our reality.
Our world is characterized by widespread surveillance, behavior prediction technologies, data mining, fusion centers, driverless cars, voice-controlled homes, facial recognition systems, cybugs and drones, and predictive policing (pre-crime) aimed at capturing would-be criminals before they can do any damage.
Surveillance cameras are everywhere. Government agents listen in on our telephone calls and read our emails. Political correctness—a philosophy that discourages diversity—has become a guiding principle of modern society.
"People sleep peaceably in their beds at night only because rough men stand ready to do violence on their behalf."―George Orwell
The courts have shredded the Fourth Amendment's protections against unreasonable searches and seizures. In fact, SWAT teams battering down doors without search warrants and FBI agents acting as a secret police that investigate dissenting citizens are common occurrences in contemporary America. And bodily privacy and integrity have been utterly eviscerated by a prevailing view that Americans have no rights over what happens to their bodies during an encounter with government officials, who are allowed to search, seize, strip, scan, spy on, probe, pat down, taser, and arrest any individual at any time and for the slightest provocation.
"The creatures outside looked from pig to man, and from man to pig, and from pig to man again; but already it was impossible to say which was which."―George Orwell, Animal Farm
We are increasingly ruled by multi-corporations wedded to the police state.
What many fail to realize is that the government is not operating alone. It cannot. The government requires an accomplice. Thus, the increasingly complex security needs of the massive federal government, especially in the areas of defense, surveillance and data management, have been met within the corporate sector, which has shown itself to be a powerful ally that both depends on and feeds the growth of governmental overreach.
In fact, Big Tech wedded to Big Government has become Big Brother, and we are now ruled by the Corporate Elite whose tentacles have spread worldwide. For example, USA Today reports that five years after the 9/11 terrorist attacks, the homeland security business was booming to such an extent that it eclipsed mature enterprises like movie-making and the music industry in annual revenue. This security spending to private corporations such as Google, Amazon, Microsoft and others is forecast to exceed $1 trillion in the near future.
The government now has at its disposal technological arsenals so sophisticated and invasive as to render any constitutional protections null and void. Spearheaded by the NSA, which has shown itself to care little to nothing for constitutional limits or privacy, the "security/industrial complex"—a marriage of government, military and corporate interests aimed at keeping Americans under constant surveillance—has come to dominate the government and our lives. At three times the size of the CIA, constituting one third of the intelligence budget and with its own global spy network to boot, the NSA has a long history of spying on Americans, whether or not it has always had the authorization to do so.
Money, power, control. There is no shortage of motives fueling the convergence of mega-corporations and government. But who is paying the price? The American people, of course.
Orwell understood what many Americans, caught up in their partisan flag-waving, are still struggling to come to terms with: that there is no such thing as a government organized for the good of the people. Even the best intentions among those in government inevitably give way to the desire to maintain power and control over the citizenry at all costs. As Orwell explains:
The Party seeks power entirely for its own sake. We are not interested in the good of others; we are interested solely in power, pure power. What pure power means you will understand presently. We are different from the oligarchies of the past in that we know what we are doing. All the others, even those who resembled ourselves, were cowards and hypocrites. The German Nazis and the Russian Communists came very close to us in their methods, but they never had the courage to recognize their own motives. They pretended, perhaps they even believed, that they had seized power unwillingly and for a limited time, and that just around the corner there lay a paradise where human beings would be free and equal. We are not like that. We know what no one ever seizes power with the intention of relinquishing it. Power is not a means; it is an end. One does not establish a dictatorship in order to safeguard a revolution; one makes the revolution in order to establish the dictatorship. The object of persecution is persecution. The object of torture is torture. The object of power is power. Now you begin to understand me.

"The further a society drifts from truth the more it will hate those who speak it." ― George Orwell
How do you change the way people think? You start by changing the words they use.
In totalitarian regimes—a.k.a. police states—where conformity and compliance are enforced at the end of a loaded gun, the government dictates what words can and cannot be used. In countries where the police state hides behind a benevolent mask and disguises itself as tolerance, the citizens censor themselves, policing their words and thoughts to conform to the dictates of the mass mind.
Dystopian literature shows what happens when the populace is transformed into mindless automatons. In Ray Bradbury's Fahrenheit 451, reading is banned and books are burned in order to suppress dissenting ideas, while televised entertainment is used to anesthetize the populace and render them easily pacified, distracted and controlled.
In Huxley's Brave New World, serious literature, scientific thinking and experimentation are banned as subversive, while critical thinking is discouraged through the use of conditioning, social taboos and inferior education. Likewise, expressions of individuality, independence and morality are viewed as vulgar and abnormal.
And in Orwell's 1984, Big Brother does away with all undesirable and unnecessary words and meanings, even going so far as to routinely rewrite history and punish "thoughtcrimes." In this dystopian vision of the future, the Thought Police serve as the eyes and ears of Big Brother, while the Ministry of Peace deals with war and defense, the Ministry of Plenty deals with economic affairs (rationing and starvation), the Ministry of Love deals with law and order (torture and brainwashing), and the Ministry of Truth deals with news, entertainment, education and art (propaganda). The mottos of Oceania: WAR IS PEACE, FREEDOM IS SLAVERY, and IGNORANCE IS STRENGTH.
All three—Bradbury, Huxley and Orwell—had an uncanny knack for realizing the future, yet it is Orwell who best understood the power of language to manipulate the masses. Orwell's Big Brother relied on Newspeak to eliminate undesirable words, strip such words as remained of unorthodox meanings and make independent, non-government-approved thought altogether unnecessary. To give a single example, as psychologist Erich Fromm illustrates in his afterword to 1984:
The word free still existed in Newspeak, but it could only be used in such statements as "This dog is free from lice" or "This field is free from weeds." It could not be used in its old sense of "politically free" or "intellectually free," since political and intellectual freedom no longer existed as concepts….
Where we stand now is at the juncture of OldSpeak (where words have meanings, and ideas can be dangerous) and Newspeak (where only that which is "safe" and "accepted" by the majority is permitted). The power elite has made their intentions clear: they will pursue and prosecute any and all words, thoughts and expressions that challenge their authority.
This is the final link in the police state chain.
"Until they became conscious they will never rebel, and until after they have rebelled they cannot become conscious."—George Orwell
Americans have been conditioned to accept routine incursions on their privacy rights. In fact, the addiction to screen devices—especially cell phones—has created a hive effect where the populace not only watched but is controlled by AI bots. However, at one time, the idea of a total surveillance state tracking one's every move would have been abhorrent to most Americans. That all changed with the 9/11 attacks. As professor Jeffrey Rosen observes, "Before Sept. 11, the idea that Americans would voluntarily agree to live their lives under the gaze of a network of biometric surveillance cameras, peering at them in government buildings, shopping malls, subways and stadiums, would have seemed unthinkable, a dystopian fantasy of a society that had surrendered privacy and anonymity."
Having been reduced to a cowering citizenry—mute in the face of elected officials who refuse to represent us, helpless in the face of police brutality, powerless in the face of militarized tactics and technology that treat us like enemy combatants on a battlefield, and naked in the face of government surveillance that sees and hears all—we have nowhere left to go.
We have, so to speak, gone from being a nation where privacy is king to one where nothing is safe from the prying eyes of government. In search of so-called terrorists and extremists hiding amongst us—the proverbial "needle in a haystack," as one official termed it—the Corporate State has taken to monitoring all aspects of our lives, from cell phone calls and emails to Internet activity and credit card transactions. Much of this data is being fed through fusion centers across the country, which work with the Department of Homeland Security to make threat assessments on every citizen, including school children. These are state and regional intelligence centers that collect data on you.
"Big Brother is Watching You."―George Orwell
Wherever you go and whatever you do, you are now being watched, especially if you leave behind an electronic footprint. When you use your cell phone, you leave a record of when the call was placed, who you called, how long it lasted and even where you were at the time. When you use your ATM card, you leave a record of where and when you used the card. There is even a video camera at most locations equipped with facial recognition software. When you use a cell phone or drive a car enabled with GPS, you can be tracked by satellite. Such information is shared with government agents, including local police. And all of this once-private information about your consumer habits, your whereabouts and your activities is now being fed to the U.S. government.
The government has nearly inexhaustible resources when it comes to tracking our movements, from electronic wiretapping devices, traffic cameras and biometrics to radio-frequency identification cards, satellites and Internet surveillance.
Speech recognition technology now makes it possible for the government to carry out massive eavesdropping by way of sophisticated computer systems. Phone calls can be monitored, the audio converted to text files and stored in computer databases indefinitely. And if any "threatening" words are detected—no matter how inane or silly—the record can be flagged and assigned to a government agent for further investigation. Federal and state governments, again working with private corporations, monitor your Internet content. Users are profiled and tracked in order to identify, target and even prosecute them.
In such a climate, everyone is a suspect. And you're guilty until you can prove yourself innocent. To underscore this shift in how the government now views its citizens, the FBI uses its wide-ranging authority to investigate individuals or groups, regardless of whether they are suspected of criminal activity.
"Nothing was your own except the few cubic centimetres inside your skull." ― George Orwell
Here's what a lot of people fail to understand, however: it's not just what you say or do that is being monitored, but how you think that is being tracked and targeted. We've already seen this play out on the state and federal level with hate crime legislation that cracks down on so-called "hateful" thoughts and expression, encourages self-censoring and reduces free debate on various subject matter.
Say hello to the new Thought Police.
Total Internet surveillance by the Corporate State, as omnipresent as God, is used by the government to predict and, more importantly, control the populace, and it's not as far-fetched as you might think. For example, the NSA is now designing an artificial intelligence system that is designed to anticipate your every move. In a nutshell, the NSA will feed vast amounts of the information it collects to a computer system known as Aquaint (the acronym stands for Advanced QUestion Answering for INTelligence), which the computer can then use to detect patterns and predict behavior.
No information is sacred or spared.
Everything from cell phone recordings and logs, to emails, to text messages, to personal information posted on social networking sites, to credit card statements, to library circulation records, to credit card histories, etc., is collected by the NSA and shared freely with its agents in crime: the CIA, FBI and DHS. One NSA researcher actually quit the Aquaint program, "citing concerns over the dangers in placing such a powerful weapon in the hands of a top-secret agency with little accountability."
Thus, what we are witnessing, in the so-called name of security and efficiency, is the creation of a new class system comprised of the watched (average Americans such as you and me) and the watchers (government bureaucrats, technicians and private corporations).
Clearly, the age of privacy in America is at an end.
"If you want a picture of the future, imagine a boot stamping on a human face—for ever."—Orwell
So where does that leave us?
We now find ourselves in the unenviable position of being monitored, managed and controlled by our technology, which answers not to us but to our government and corporate rulers. This is the fact-is-stranger-than-fiction lesson that is being pounded into us on a daily basis.
It won't be long before we find ourselves looking back on the past with longing, back to an age where we could speak to whom we wanted, buy what we wanted, think what we wanted without those thoughts, words and activities being tracked, processed and stored by corporate giants such as Google, sold to government agencies such as the NSA and CIA, and used against us by militarized police with their army of futuristic technologies.
To be an individual today, to not conform, to have even a shred of privacy, and to live beyond the reach of the government's roaming eyes and technological spies, one must not only be a rebel but rebel.
Even when you rebel and take your stand, there is rarely a happy ending awaiting you. You are rendered an outlaw.
So how do you survive in the American surveillance state?
We're running out of options.
As I make clear in my book Battlefield America: The War on the American People, we'll soon have to choose between self-indulgence (the bread-and-circus distractions offered up by the news media, politicians, sports conglomerates, entertainment industry, etc.) and self-preservation in the form of renewed vigilance about threats to our freedoms and active engagement in self-governance.
Yet as Aldous Huxley acknowledged in Brave New World Revisited: "Only the vigilant can maintain their liberties, and only those who are constantly and intelligently on the spot can hope to govern themselves effectively by democratic procedures. A society, most of whose members spend a great part of their time, not on the spot, not here and now and in their calculable future, but somewhere else, in the irrelevant other worlds of sport and soap opera, of mythology and metaphysical fantasy, will find it hard to resist the encroachments of those would manipulate and control it."
About the Author
Constitutional attorney and author John W. Whitehead is founder and president of The Rutherford Institute, where this article (The Omnipresent Surveillance State: Orwell's 1984 Is No Longer Fiction) was originally published. He is the author of A Government of Wolves: The Emerging American Police State and The Change Manifesto.
Raised by Wolves: Microsoft has been tasked with developing a global digital passport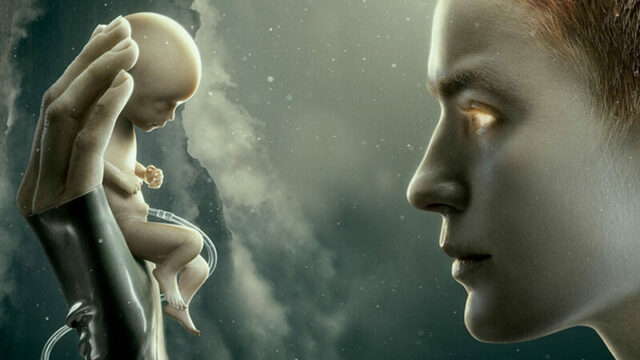 According to the Hill, a coalition of medical and technology organizations is working to develop a digital COVID-19 vaccination passport that will allow businesses, airlines and countries to check whether people have received the vaccine.
The vaccination initiative, announced Thursday, is developing technology to confirm vaccinations, with the likelihood that some governments will require people to provide proof of their vaccinations to enter the country.
The organization hopes the technology will enable people to "demonstrate their health to safely return to travel, work, school and life, while protecting the privacy of their data."
The initiative, which includes members such as Microsoft, Oracle and the American non-profit Mayo Clinic, is using the results of the Commons Project's international digital document confirming a negative COVID-19 test, according to the Financial Times.
The Commons Project technology, created in partnership with the Rockefeller Foundation , is already being used by three major airline alliances.
The coalition is reportedly in talks with several governments to create a program requiring either negative tests or proof of vaccination, Paul Meyer, executive director of The Commons Project, told the Times.
"The goal of the Vaccine Initiative is to give people digital access to their vaccination records so they can use tools like CommonPass to safely return to travel, work, school and life while protecting the privacy of their data ," Meier said in a statement. …
People who have been vaccinated are currently receiving a sheet of paper confirming their vaccination, he said, but the coalition could develop a digital certificate using electronic health records.
The technology should allow patients to keep their data safe by being available in a digital wallet or physical QR code so that they can regulate who sees the information.
The Vaccine Initiative assumes that certain businesses, such as event organizers and universities, will require their consumers, students and employees to provide proof of vaccination , the Times reported.
Mike Sicily, executive vice president of Oracle Global Business Units, says in a statement that a passport "should be as simple as online banking."
"We are committed to working together with the technology and medical communities, as well as with global governments, to ensure that people have safe access to this information, no matter where and when they may need it," he added.
The project is also evolving as new strains of COVID-19 emerge around the world, including the spread of a more contagious variant that has been found in the United Kingdom.
It should be understood that only those travelers who received the RIGHT vaccine will receive permission to fly and cross borders.
Are people really vaccinated? Are we being raised by wolves?
The material is taken from the public website of this biotech giant, founded in 2010 to develop drugs and vaccines based on messenger RNA (mRNA) technologies. The company became known to our readers due to the launch of the eponymous vaccine against the Covid-19 virus on the market.
Quotes:
"Recognizing the wide potential of mRNA science, we decided to create a technological platform for mRNA that is very similar to the operating system on a computer. It is designed so that it can be connected and interchangeable with various programs. In our case, the "program" or "application" is our mRNA preparation – a unique mRNA sequence that encodes a protein."
"May 1, 2020 Moderna, Inc. and Lonza Ltd. today announced a 10-year strategic collaboration agreement to enable large-scale production of Moderna mRNA vaccine (mRNA-1273) against the novel coronavirus (SARS-CoV-2) ."
The primary conclusion is that the so-called Moderna vaccine is not at all like traditional vaccines, which use live or dead, natural or engineered parts of the RNA of the virus, designed to induce an immune response and form antibodies in the body.
The drug "mRNA-1273" is not a vaccine against a virus, but, in fact, is an artificial bioprogrammed virus.
Based on the author's definition of the mRNA platform as an analogue of a computer operating system, if you adhere to the declared letter, it should be recognized: the drug is intended for (re) programming the human body by (re) coding its protein. In other words, the masks are off, the mRNA platform is the place where Big Pharma teams up with Big Tech, justifying the darkest predictions yesterday by science fiction writers, and today by realists.
If you take a good walk around the Moderna website, you will find very interesting things.
For example, the company clearly recognizes that a healthy immune system poses a threat to mRNA, since an intense immune response can destroy the platform before it even starts to act and which can lead to negative results, which can include molecular deficiency and hormonal defects, and cause seizures, allergic reactions, infertility and other side effects, but at the same time it does not form a targeted immune response to coronavirus proteins at all.
In addition, the self (re) programming of cells is necessary in order for them to be open for the reception and delivery of various drugs, the effectiveness of which is often significantly reduced due to rejection by the body.
What this means: a healthy immune system after the introduction of the drug "mRNA-1273" is (re) programmed either unpredictably or predictably, but for the further purposes of the Moderna company, which is vitally interested in the fact that the human body is further open for access to pharmaceutical companies … The immune system actually breaks open, opening the door for any biotechnological experiments on the human body.
Due to the fact that such biotechnologies are at the beginning of the path, which is always associated with a great risk to life, the Moderna company at the legislative level is exempted by the US Congress from liability for the consequences of the use of its drugs. Also, by the way, like the Pfizer company.
Is this an explanation of the reason for the planned mass vaccination of all people in 2021, as well as the "sharp aggravation of the pandemic" in the world media?
Freemasonry calendar for 2021 and the next 25 years: Earthlink & BrainTrust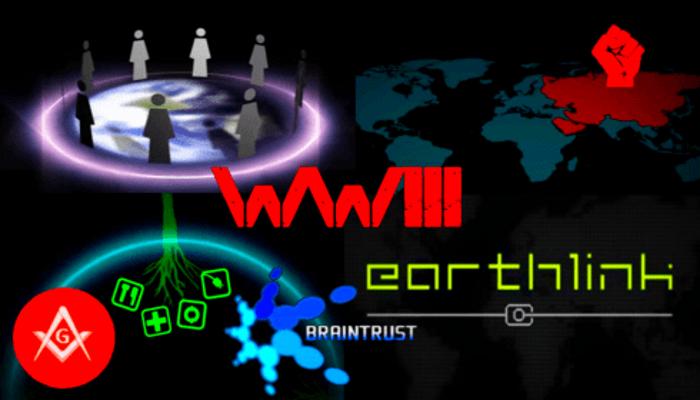 With the onset of the covid pandemic, vaccinations, immunization passports and other such miracles, conspiracy theorists were surprised to find that all this was written in plain text on the Internet many years ago. The people who determine the strategic course of the world have communicated their plans quite openly. Until a certain moment, no one paid attention to these plans.
However, now that everything that is happening has become more or less clear, many enthusiasts began to re-read the texts with great interest and revise the videos of 2010 and earlier years, trying to find in them both indications of the events taking place around the current events and the events that will follow. The next discovery of this kind was a video from 2008 from Casaleggio Associati – a small Masonic organization somehow connected with Gianroberto Casaleggio.
From the first visit, the conspiracy theorists did not manage to dig very deeply, but, according to the first impression, we are talking about regional masonry of a not very high level of management, so there is clearly not all the information there, especially information for showing the general public.
Nevertheless, some crumbs of knowledge are still better than its complete absence, so we will retell the video in general terms. The first five minutes there is an introductory one, which tells about the great thinkers of the Renaissance who opposed Genghis Khan and wanted to arrange the world correctly and justly. This desire lasted for centuries, until the baton passed to the US Democratic Party and the Bilderberg Club. Then, from the middle of the fifth minute of the video, the most interesting part begins.
In 2018, according to the forecast from 2008, the world will be divided into two blocks – the block of good guys who live in Europe, and the block of bad guys who live in China and its satellites: The war between the blocks begins in 2020 with the use of bacteriological weapons. The war will last 20 years. During the war, such cultural monuments as Reims Cathedral, St. Peter's Square and the Sagrada Familia will be destroyed, which suggests that there will be no stone unturned from Italy, France and Spain.
Also, in addition to biological weapons, at the first stage of the war, climate weapons will be used, which will cause a rise in ocean level by 12 meters with all the ensuing consequences. There will also be a world famine and a rejection of fossil fuels – tanks by the end of the war will be some kind of electric. As a result of this, the West will win by 2040, but there will be no more than a billion people on the planet who will be offered a single electric passport and a networked democracy, which will be controlled by the World Government and Earthlink Artificial Intelligence.
Earthlink will start operating in 2043, a single passport will be issued in 2047, and in 2050 there will be the so-called BrainTrust – collective social intelligence: When BrainTrust starts working, people will connect their brains into a network and collectively choose the World Government, which will lead them, proclaiming the coming of the Era of the New World Order. It will appear in 2054. Here is such an interesting Masonic tale of the 2008 model. Oddly enough, but so far the chronology is being observed and the prophecy is coming true.
Covid-19: The Great Reset -Pandemic targets declared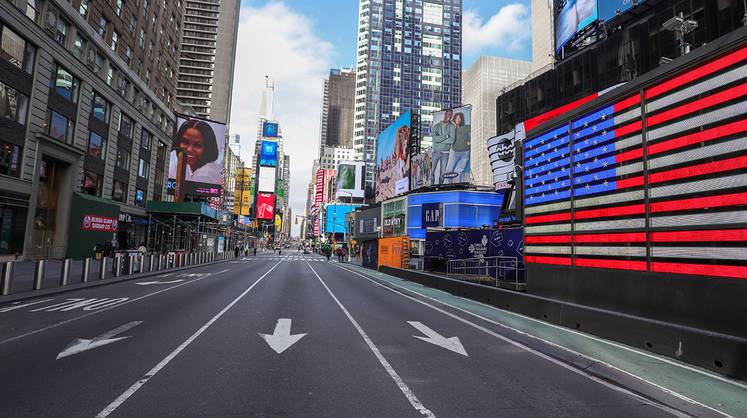 The working class of the United States is in despair. This was stated by Senator Bernie Sanders on his Twitter page. He also wrote that the US Congress should listen to the people and provide a one-time payment of $ 1,200 to each member of the working class.
"Maybe – just maybe – it's time for Congress to listen to the American people and send out survival checks for $ 1,200 to working-class Americans who are now in such despair," Sanders said.
On March 25, the U.S. Congress approved a one-time payment of $ 1,200 to every adult U.S. citizen. The purpose of the payment was to mitigate the social impact of quarantine measures and the coronavirus pandemic.
Sanders is in favor of re-payment, as the crisis caused by the quarantine and pandemics is not only not overcome, but is developing.
However, it is quite possible that not only American workers will receive benefits soon.
The FGC website spoke about the book "Covid-19: The Great Reset", published in the summer of 2020 in Europe. The authors of the book are Klaus Schwab, founder and permanent leader of the World Economic Forum (WEF) and Thierry Mallre, who is presented as a futurist.
By the end of 2020, the book should be published in German, French, Spanish, Japanese, Chinese and Korean.
The main ideas of the book about "great reset" are already diverging.
First , the COVID-19 pandemic is a "unique window of opportunity." It is through this window that humanity must be introduced into the future. No return to the past! "Many people ask: when will we return to normal life? The short answer is never. Our story will be divided into two parts: before the coronavirus and after. "
Secondly , the "bright future" is a world where the distinctions between rich and poor countries will be erased, and over time state borders will be destroyed. A single planetary state with a single government will emerge: "The question of the World Government is at the center of all issues." Further, Schwab writes: "With the introduction of lockdown, our attachment to loved ones increases, we value more those whom we love – family members and friends. But the downside here is that it causes a rise in patriotic and national feelings, along with dark religious beliefs and ethnic preferences. And this toxic mixture brings out the worst in us … "Schwab makes it clear that" dark religious beliefs and ethnic preferences "will be declared war.
Third , the economy of the Brave New World must be centrally run by giant monopolies. Private property will wither away, its place will be taken by the "economy of use", "the economy of participation". There will be no cash, digital currencies will be introduced everywhere.
Fourthly , there will be a transition to "green" energy, it will replace hydrocarbon energy. Limits will be imposed on the consumption of water, electricity, some "environmentally hazardous" types of products (eg meat) or industrial products (eg cars). And the most radical means of reducing the burden on the natural environment will be to reduce demographic growth or even to reduce the population: "The greater the demographic growth … the higher the risk of new pandemics."
Fifth , robotization will be completed in all spheres of the economy and public life. The book "The Great Reset" says many times about the sharp job cuts: "Until 2035, up to 86% of jobs in restaurants, 75% of jobs in trade and 59% in the entertainment industries can be automated." "Up to 75% of restaurants can go broke due to lockdowns and subsequent social distancing measures." "Not a single industry, not a single enterprise will remain unaffected." It is proposed to introduce an unconditional basic income (UBI) for people who will be replaced by robots, but only if the person confirms that he is vaccinated.
Sixth , digitalization of all spheres of the economy and society will continue. An effective system will be created to monitor the behavior and movement of people, including using face recognition technologies. Quote: "To end the pandemic, a worldwide digital surveillance network must be created."
Seventh , the new health care model will provide for regular testing, compulsory vaccination, issuance of a sanitary passport, and the establishment of restrictions and punishments for persons who evade the rules of medical discipline.
Eighth , in the spirit of transhumanism, a person will be "improved".
The goals of the "pandemic" have been declared. With the support that the "great reset" receives from the camp of globalism, there is no doubt that the notorious "pandemic" is the beginning of the operation of the transition to the "brave new world." Will there be forces capable of resisting the reset-globalists? .. This is an open question.