Oppenheimer And Einstein Wrote A Top Secret Document On Aliens And UFOs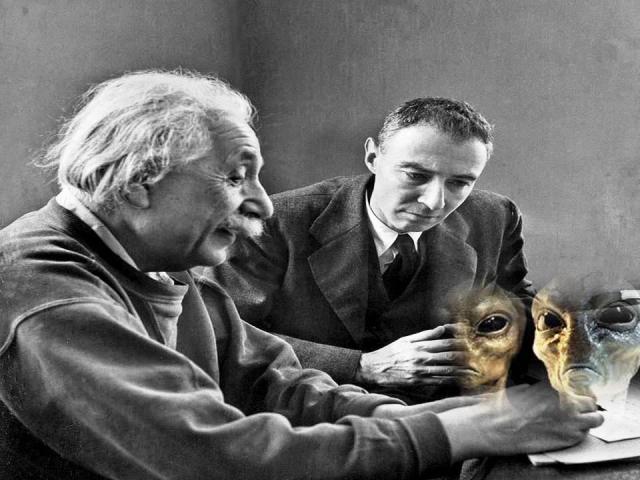 The idea that planet Earth has been visited by beings not from Earth is a concept that has been around for many years. If we look back at history, study and analyze ancient texts from cultures all over the world, we will find that many describe "Gods",'heavenly beings' and other creatures that came from elsewhere in the cosmos to Earth. While these encounters were described as divine in the past, today we try and approach the issue scientifically, something that has proven to be very difficult. But in 1947, two major scientists addressed the issue like never before, considering every single possible outcome and reason why otherworldly entities would come to planet Earth.
But first, before addressing the declassified document let's take a look back in history to see what evidence there is about the subject, and we will see that ancient man had talked about these otherworldly entities and "Flying objects" hundreds and even thousands of years ago.
EXTRATERRESTRIALS AND UFOS IN ANCIENT HISTORY
There are many ancient documents like the Tulli Papyrus which states that in the distant past, in ancient Egypt, otherworldly vehicles visited our planet. Even though this ancient text does not mention whether the ancient Egyptians did in fact establish contact with the otherworldly visitors, it is nonetheless a very important day in history, both for humanity and the ancient Egyptian Civilization. It is important to mention that it is very unlikely that the ancient Egyptians misinterpreted these "fiery disks" with some sort of astronomical or weather phenomena. The Ancient Egyptians were experienced and gifted astronomers, and by the year 1500 B.C., they were already experts in the field, meaning that they would have described an astronomical phenomena in a much different way. Also, in this ancient documents, the "fiery disks" are described as they changed directions in the sky,
so we know that these objects didn't fall, but remained in the Egyptian Sky. "After several days had passed, they became more numerous in the sky than ever. They shined in the sky more than the brightness of the sun, and extended to the limits of the four supports of heaven […] Powerful was the position of the Fiery Disks."
The Popol Vuh is another important ancient text where we can learn a lot about the creation of man. The Popol Vuh was recorded by the priests of the Feathered-Serpent, and translated from the Quiche (a dialect of Maya) into Spanish by Francisco Ximenez. This work attracted the attention of the Abbé Brasseur de Bourbourg, who in turn translated it into French, and it is his rendition that writers of English have used as the basis of their studies
All was immobility and silence, in the darkness, in the night; only the Creator, the Former, the Dominator, the Feathered-Serpent, they-who-engender, they-who-give-being, hovered over the water as a dawning light.
But not only can we see such description in Ancient Egypt and the Americas. All around the world we find evidence in the form of text or depictions of beings and 'objects' that are not native to our planet. For example in the 14th century paintings "The Crucifixtion" located at the Visoki Decane Monastery in Kosovo, we can see a depiction of a man sitting inside some sort of flying craft.
Other paintings like the one present in the Church of the Dominican Monastery in Sighisoara depicts a flying disc that appears very similar to other disk-shaped objects that have been present in historical artwork. We cannot forget the 17th century French getons that seem to depict flying saucers as well, even though historians have "debunked" the French getons stating that these are just depictions of "shields".
Another painting that we find very interesting is the "The Baptism of Christ" by Aert De Gelder. Looking at this painting the first thing that you notice are these strange rays of light that are coming down from a disk shaped object in the sky. It is one of the most interesting paintings and according to the Ancient Alien theory, this painting is a piece of strong evidence which illustrates a Disk Shaped flying object.
The Top Secret Document Written by Oppenheimer and Einstein: RELATIONSHIPS WITH INHABITANTS OF CELESTRIAL BODIES
But details about flying vehicles and 'otherworldly' beings are not exclusive to ancient man. There is a top-secret (now unclassified) document written by Robert Oppenheimer, an American theoretical physicist, and Albert Einstein, a German theoretical physicist who wrote a report about the "Relationship with Inhabitants of Celestial Bodies".This enigmatic six-page document is one of the first to make reference to Extraterrestrial Biological Entities and states that the presence of UFOs is something accepted by the military for a long time.
---
Excerpt from the document:
​ "Relationships with extraterrestrial men presents no basically new problem from the standpoint of international law; but the possibility of confronting intelligent beings that do not belong to the human race would bring up problems whose solution it is difficult to conceive.
In principle, there is no difficulty in accepting the possibility of coming to an understanding with them, and of establishing all kinds of relationships. The difficulty lies in trying to establish the principles on which these relationships should be based.
In the first place, it would be necessary to establish communication with them through some language or other, and afterwards, as a first condition for all intelligence, that they should have a psychology similar to that of men.
At any rate, international law should make place for a new law on a different basis, and it might be called "Law Among Planetary Peoples," following the guidelines found in the Pentateuch. Obviously, the idea of revolutionizing international law to the point where it would be capable of coping with new situations would compel us to make a change in its structure, a change so basic that it would no longer be international law, that is to say, as it is conceived today, but something altogether different, so that it could no longer bear the same name.
If these intelligent beings were in possession of a more or less culture, and a more or less perfect political organization, they would have an absolute right to be recognized as independent and sovereign peoples, we would have to come to an agreement with them to establish the legal regulations upon which future relationships should be based, and it would be necessary to accept many of their principles.
Finally, if they should reject all peaceful cooperation and become an imminent threat to the earth, we would have the right to legitimate defense, but only insofar as would be necessary to annul this danger."
---
What Oppenheimer and Einstein were trying to communicate through their report is, to our understanding at Disclose.tv , that official disclosure of extraterrestrial beings would cause great damage on society and belief systems around the world. While governments around the world might know about the presence of extraterrestrial entities, it is very likely that these opted to keep that information a secret since the damage would be irreversible.
Oppenheimer and Einstein also consider the possibility that if the extraterrestrial entities are more advanced than we are, would it be possible to co-exist peacefully on planet earth? And if these beings actually came to Earth, what would their purpose be considering they are more advanced than we are? Would they come to Earth to annihilate us? Or would they come and offer support? Helping our species to evolve at a faster rate?
"We cannot exclude the possibility that a race of extraterrestrial people more advanced technologically and economically may take upon itself the right to occupy another celestial body. How, then, would this occupation come about?
The idea of exploitation by one celestial state would be rejected, they may think it would be advisable to grant it to all others capable of reaching another celestial body. But this would be to maintain a situation of privilege for these states".
The document ( http://www.ancient-code.com/wp-content/uploads/2015/11/oppenheimer_einstein.pdf ) also talks about Unidentified Flying Objects and their presence on Earth, something the military around the world is very familiar with. Oppenheimer and Einstein question whether the presence of celestial 'astroplanes' in our atmosphere is a direct result of our testing atomic weapons. The two scientists consider the possibility that extraterrestrial entities might have arrived to Earth in order to monitor our progress ( via ancient-code.com ).
​"The presence of unidentified space craft flying in our atmosphere (and possibly maintaining orbits about our planet) is now, however, accepted by our military." 
---
Nikola Tesla ∴ Secrets and Interaction With Aliens | Great Genius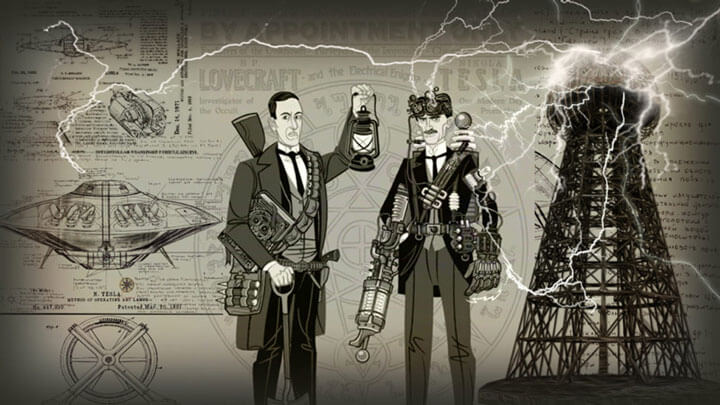 Tesla was undoubtedly the greatest genius of the twentieth century. Our lifestyle nowadays, the technology that we take for granted, all are possible thanks to this remarkable man coming from Europe. However, despite all these contributions in the field of science, his name is very little known outside the fields of electronics and physics. In fact, Thomas Edison is mistakenly attributed to his school textbooks the inventions that have been developed and patented by Tesla.
---
Nikola Tesla (1856 – 1943)
Most researchers admit that they did not know much about Tesla because of its extravagance and fantastic choices from the years of its decline that concerned communication with other planets and the rays of death.
It is known that many of these unusual inventions of Tesla are scientifically and operationally accurate.mankind simply took more time to come up with the stunning inventions of a genius who died in mysterious conditions in 1943.
It is known that Tesla had financial problems over the years of maturity. Because of these problems, Tesla had to move several times when she could no longer afford to stay in those locations.
Hotel Waldorf Astoria in New York has been Tesla's home for twenty years; however, he had to move in 1920 when he could not stay in that place. Tesla then moved to Hotel Regis but was forced to leave due to lack of financial support.
Being forced to move from one hotel to another, he left boxes of documents where he had to leave as a guarantee for his debts.
These crates, which were sought after Tesla's death, became the key to deciphering the mystery of Tesla's true identity and the incredible life that he had secretly bought.
When Tesla died on January 7, 1943, at the age of 86, representatives of the American Property Office, at the request of the Federal Investigation Office, went to the New Yorker Hotel and seized all of his personal belongings.
Two trucks loaded with papers, furniture, and manufactured items were sent under sequester to the Manhattan Storage and Storage Company.
This cargo was added to almost thirty barrels and packs that had been stored since 1930, and the entire cargo was seized on the order of the American Property Office.
After Tesla's death, the US government made every effort to find all the scientist's documents, notes, and research before they were found by foreign forces.
Tesla's nephew, Sava Kosanovic, confessed that before arriving at the American Property Office representatives, someone else had clearly testified among Tesla's personal belongings and had stolen an unknown number of personal scraps and documents.
It was already known by the Federal Investigation Office that the German Intelligence Service had stolen a significant number of documents containing research some years before his death.
It is believed that these stolen materials would have contributed to the development of the Nazi flying saucer.
Tesla Funeral
The United States wanted to make sure this was not going to happen again.
However, more than half a dozen boxes containing Tesla's personal belongings left at hotels like Waldorf Astoria, Governor Clinton and Regis had already been sold to merchants to pay Tesla's huge bills.
Anything that had the closest connection to the great scientist was quickly confiscated and lost among the American secret networks in the run-up to the Second World War.
However, more than half a dozen boxes containing Tesla's personal belongings left at hotels like Waldorf Astoria, Governor Clinton and Regis had already been sold to merchants to pay Tesla's huge bills.
Most of these boxes and the secrets they contained were never found. In 1976, four seemingly missing boxes containing documents were taken to the auction house of an individual named Michael P. Bornes.
Very little is known about this Mr Bornes except that he had been a bookseller in Manhattan. This action took place in Newark, New Jersey, and their boxes and contents were auctioned to Dale Alfrey for twenty-five dollars.
Alfrey had no idea what the boxes contained when he bought them under the impulse of a whim. When he went on, he was surprised to learn that these papers contained what appeared to be Tesla's laboratory papers and personal scraps.
Some of Tesla's lost testimonies were once again uncovered. However, because of ignorance, they were to be lost again.
Although in 1976, in America, Nikola Tesla's name was unknown to many people. Alfrey had no idea how important the documents the owner had been.
Running the impressive number of documents, he initially thought he had gone over the writings of an SF writer. What he read seemed so stunning that it seemed impossible for any document to be true.
Showing too little interest in what he had bought, Afrey stored the boxes in the cellar thinking he would go through the documents inside them later when he had more time. Twenty years have passed before Alfrey has time to open up the strange boxes. Unfortunately, the time had been ruthless with the so important materials contained in the boxes.
Documents had been seriously damaged by mould and the ink had been wiped off because of the fact that they had been stored for so many years in a humid basement. Alfrey was determined not to make these materials disappear forever and started a thorough job trying to transcribe the information before it was too late.
Showing too little interest in what he had bought, Afrey stored the boxes in the cellar thinking he would go through the documents inside them later when he had more time. Twenty years have passed before Alfrey has time to open up the strange boxes.
Alien messages intercepted by Tesla
However, Alfrey found himself caught in reading these impressive documents. Tesla's notes are shocking by the revelations he provides about the secret life of the scientist.
A life that Tesla had lived before had never been mentioned or documented by Tesla's biographers after his death.
Tesla wrote about the years of research made to interpret strange radio signals, and his attempts to alert the government and the armed forces to the things he had discovered had not resulted in any results.his letters remained apparently unanswered.
Tesla secretly held talks with several of his benefactors, including Colonel John Jacob Astor, who owned the Waldorf Astoria Hotel.
These benefactors listened to Tesla and secretly funded what would be the beginning of the first battle of mankind to regain control of one's destiny.this battle was initiated by Nikola Tesla.
Although this information seems absolutely incredible, Tesla has made some hints about the difficult situation in which she is in various interviews with newspapers and magazines.
Tesla may have provided more details on the subject in an article titled "Communicating with the Planets" in the weekly Colliers (March 1901).
These lost notes revealed that while in Colorado Springs, Tesla intercepted messages from extraterrestrial creatures that secretly controlled mankind.
These creatures were slowly preparing people for final conquest and domination, using a program that had existed since the beginning of mankind, but which began to develop due to the scientific advances of the planet.
Nikola Tesla

WHILE I WAS IMPROVING MY APPLIANCES TO PRODUCE INTENSE ELECTRICAL ACTIVITIES, I WAS ABLE TO FIND WAYS OF OBSERVING AS SIGNIFICANT AS POSSIBLE. ONE OF THE MOST EXCITING RESULTS, AND ONE OF GREAT PRACTICAL IMPORTANCE, WAS THE DEVELOPMENT OF CERTAIN DEVICES THAT COULD INDICATE FROM A DISTANCE OF MANY HUNDREDS OF MILES A STORM THAT WAS APPROACHING, THE DIRECTION IT WAS TAKING, THE SPEED OF TRAVEL, AND THE DISTANCE ON WHO WENT THROUGH IT.

I DISCOVERED THOSE MYSTERIOUS EFFECTS THAT MADE ME FEEL SO ALIVE FOR THE FIRST TIME THAT I WAS WORKING ON THIS PROJECT. I HAD IMPROVED MY DEVICE THAT I HAVE BEEN REFERRING TO SO FAR IN MY LABORATORY IN THE COLORADO MOUNTAINS THAT I FELT THE PULSE OF THE EARTHLY GLOBE AS IT CAME, OBSERVING EVERY ELECTRICAL CHANGE THAT OCCURRED WITHIN A RADIUS OF A THOUSAND MILES (APPROXIMATELY 1769.3 KM). I WILL NEVER FORGET THE FIRST EXPERIENCES I HAD WHEN I REALIZED I HAD NOTICED SOMETHING THAT COULD HAVE ENORMOUS CONSEQUENCES FOR MANKIND.

I FELT AS IF I HAD PARTICIPATED IN THE BIRTH OF A NEW SCIENCE OR THE REVELATION OF A GREAT TRUTH. MY FIRST OBSERVATIONS REALLY FRIGHTENED ME BECAUSE THEY CONTAINED SOMETHING MYSTERIOUS, NOT TO SAY SUPERNATURAL, AND I WAS ALONE IN MY LAB AT NIGHT, BUT AT THE TIME, THE THOUGHT THAT THESE DISTURBANCES WERE SMARTLY CONTROLLED SIGNALS DID NOT COME INTO MY MIND.

THE CHANGES WE OBSERVED TOOK PLACE PERIODICALLY AND WITH AN EXACT SUGGESTION OF NUMBERS AND ORDER THAT THEY COULD NOT BE LIKENED TO ANY CAUSE I KNEW. I WAS, OF COURSE, AWARE OF SUCH ELECTRICAL DISTURBANCES AS THOSE PRODUCED BY THE SUN, AURORA BOREALIS, AND THE CURRENTS OF THE EARTH, AND WE WERE CERTAINLY CERTAIN THAT THESE VARIATIONS WERE NOT DUE TO ANY OF THESE CAUSES.

THE NATURE OF MY EXPERIMENTS EXCLUDED THE POSSIBILITY THAT THESE CHANGES WOULD BE CAUSED BY ATMOSPHERIC DISTURBANCES, AS SOME HAVE HURRIEDLY SUGGEST. IT WAS ONLY AFTER A WHILE THAT THE THOUGHT THAT THE DISTURBANCES I NOTICED MIGHT BE DUE TO INTELLIGENT CONTROL. THOUGH WE CANNOT DECIPHER THEIR MEANING, IT WAS IMPOSSIBLE FOR ME TO THINK THAT THEY HAD OCCURRED ABSOLUTELY ACCIDENTALLY.

I'M GETTING MORE AND MORE FEELING THAT I WAS THE FIRST TO HEAR GREETINGS FROM ONE PLANET TO ANOTHER. THERE IS AN END BEYOND THESE ELECTRICAL SIGNALS. "
The interstellar transmitter of Tesla
Dozens of years later, on his birthday in 1937, Tesla announced:
Nikola Tesla

I SPENT A LOT OF TIME IN THE PAST YEAR THAT I HAVE PERFECTED A NEW COMPACT AND COMPACT DEVICE WHEREBY ENERGY CAN NOW BE EMITTED IN IMPRESSIVE AMOUNTS IN INTERSTELLAR SPACE AT ANY DISTANCE WITHOUT DISPERSING AT ALL.
Tesla did not make public any details of the improved transmitter, but in the announcement made in 1937, revealed a new formula, showing that:
THE KINETIC AND POTENTIAL ENERGY OF A BODY IS THE RESULT OF A MOVEMENT AND IS DETERMINED BY ITS MASS PRODUCT AND THE SQUARE OF VELOCITY ITS. IF THE MASS IS REDUCED, AND THE ENERGY IS REDUCED IN THE SAME PROPORTION. IF THE MASS IS REDUCED TO ZERO, AND THE ENERGY WILL ALSO BE ZERO FOR ANY FINITE SPEED.
Why was Tesla's conviction that she had intercepted extraterrestrial radio signals so little? Perhaps the truth was kept secret.
Source www.matrixdisclosure.com
Do aliens use volcanoes as an energy source for their UFOs?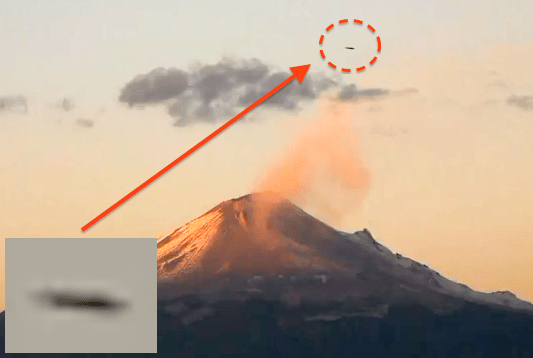 Reports from eyewitnesses that they observed UFOs during eruptions of volcanoes, come with an enviable regularity. And now the proponents of the conspiracy theory claim that they have found an explanation for this amazing phenomenon. What is behind this? Do aliens use volcanoes as an energy source for their UFOs?
Since the famous incident in Roswell in 1947, a very large number of people believe that we in the universe are not alone. The flow of reports about alleged abductions of people by aliens or about the appearance of strange flying objects in the night, or even the daytime sky, does not stop. Attempts to explain the existence and appearance of extraterrestrials are constantly being made. And now conspiracy theorists have put forward another version, designed to explain the reason for the regular appearance of aliens on our planet.
Increase in the number of observed UFOs during volcanic eruptions
As the British Daily Star writes, reports of monitoring UFOs during volcanic eruptions have been increasing in the past. As the online portal of this newspaper informs, only for 2016 there is a whole series of videos allegedly confirming these statements. The authors believe that on those records, the alien ships clearly visible from the bowels of the volcano are clearly visible. Such messages came, for example, fromYellowstonea national couple in the US, as well as from Mexico. But the question immediately arises: what did the aliens forget about active volcanoes?
Conspiracy theorists argue: aliens use volcanoes as energy sources
Numerous, but little-known in a wide range of experts on others believe that it is able to explain why UFOs so often notice nearby volcanoes. "When an average volcano erupts, about 27 megatons of thermal energy are released. This is truly a huge mass. Therefore, it is quite possible to assume that unusual flying objects have found a way of using this energy that is wasting in vain, "one of the authors wrote at livingist.com.
Can aliens cause volcanic eruptions?
A certain blogger on the page ufosightingsdaily.com goes even further, claiming that alien aliens are able to awaken on our planet seismic activity, and also cause eruptions and earthquakes at will. Can this version claim to explain the increased volcanic eruptions in recent months? In principle, yes, but so far these assumptions represent a pure hypothesis. But effective evidence of the existence of aliens, not to mention their ability to use volcanic energy, has not been as yet, nor has it.
It's Time for Disclosure – They are here, They've always been here
This is the stuff that the SSG tries to hide. Reports do vary as well as types of species. It is important to note that different files and studies were run separately by Nato, SSG private contractors and the USAF running Dreamland, Area 51, S4, Papoose Lake, Tonopah, etc . Please read, watch video, and SPREAD IT.
Sgt. Clifford Stone – Army UFO Consultant, US Military – Retired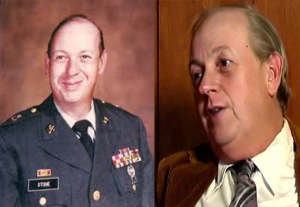 For 22 years he served in the United States Army. He was on many occasions asked to serve as the official-unofficial UFO consultant dealing with UFO Mathers in the areas of his assignment.
As a result of his involvement he was able to ascertain that the United States government knew a whole lot more about UFOs and it was telling the American public, that there was an intelligence involved, that there was a highly evolved technology.
He learned that to a degree we were carrying on a dialogue with this intelligence, we were making every effort we could to acquire this technology and make it part of our own existing technology. We did this, he was told, in the interest of national security.
We also had an officially sanctioned deception program. This was in total disregard as to the impact this would have on the individual witnesses and also on their families, this automatically led to his disillusionment with the program in his involvement in it.
No government has the right to destroy the lives of the people which it is supposed to serve.
While he was in the military, and he got to the point where he was no longer interested in trying to be part of the program and actually was going against the problem, and he started to be very open and talking about what was going on, this resulted and every effort being made to try to destroy his military career, he was threatened and they even tried to force his military retirement, or he could face possible court-martial. These actions felt of course .
At one point he even had an individual come up to him point a gun at mhis head and inform him they could have a training accident. And this would end in foolishness once and for all.
He said that he firmly believe that those of us that served in a capacity of the US government in some form or fashion and who were exposed to the truth, we have a moral obligation to the UFO witnesses, the real victims of the UFO phenomena, to expose once and for all this policy and to reveal the truth and that that is we are not alone in the universe.
Robert Dean Com Sgt. Maj Robert Dean – NATO Intelligence Analyst, US Military – Retired

Quote:
"I must tell you honestly that my life has never ever quite been the same, because I read first-hand reports, verifiable Nato military material that indicated that the UFOs were not only real, that they represented something far beyond anything I had ever imagined it before.
When the study was concluded in '64 they concluded that there were four different groups apparently coming and visiting us. Out of those four different groups, one group looked exactly like we do, so much so that they sit beside you in a restaurant, or an airplane, or in a theater and you'd never know.
And that particular point bothered the military guys a lot. The point being that some of these people from somewhere could be walking up and down the court as a shape headquarters, or they could be walking up and down the corridors of the Pentagon.
One day at lunch, a lieutenant colonel made the remark he says: Jesus do you realize they could even be in the White House?
When I retired in 1976, many of our military people knew at that point that we were not simply dealing with visitations from people from other planets four star systems, they had concluded by '76 that some of these visitors very well might be multi-dimensional in their source.
The evidence that we had collected in the evidence that they had repeatedly demonstrated to us, and that's no accident, became very clear after a time that there was a program or a process of some kind under way that they had demonstrated over and over and over again that they apparently were able to manipulate matter and time.. now this really shook up our scientists.
There are a lot of new young scientists in particle physics today who who talk about multiple dimensions, there's a young brilliant young professor in New York by the name of Michio Kaku, who has written a brilliant book called "Hyperspace" , where they talk about 10 separate dimensions.
I'm not enough of a physicist to try to explain to you what a dimension is, but the idea that there could be intelligences from somewhere else, from other dimensions coming and going into our reality, it's been quite a shake-up in traditional science.
I guess I speak out openly and bluntly about this because I feel so strongly about it. I violate my security oath every time I speak about it I do it intentionally and I do it on purpose, because I feel so strongly that the American people not only have a right to know the truth but they have a need to know the truth. The truth apparently is simply this, that we're not alone, we've never been alone. We are apparently part of an infinite universe filled with intelligent life, I find that exciting, it doesn't frighten me.
The shape study concluded in 64 that if they, whoever they were, were malevolent or hostile, that they could have taken this planet and cleaned it up and eliminated us, turned us into dog food or whatever, a long long time ago, that the historical evidence indicates that they've been with us a long time and I've concluded that we had what I like to call an intimate interrelationship with at least one of those groups, the group that looks exactly like we do. And that point is I don't like the word Alien, I don't think the term alien is appropriate at all here, I like to refer to them as family, were related to them.
I think they had a hand in our being here and I think the time has come were about to meet our extended family. It's going to be very soon and the people are not ready, and one of the reasons I do speak out so bluntly and so openly is if in some small way I can help people get prepared for this, because I believe that this reality, once we have accepted it and understood it and gone beyond the fair, will bring about an expansion of consciousness in the human race. That will truly help us prepare us to go out there and take our rightful place in that infinite community of life."
VIDEO: