Opening Up the Moon: Q&A with 'Moon Rush' Author Leonard David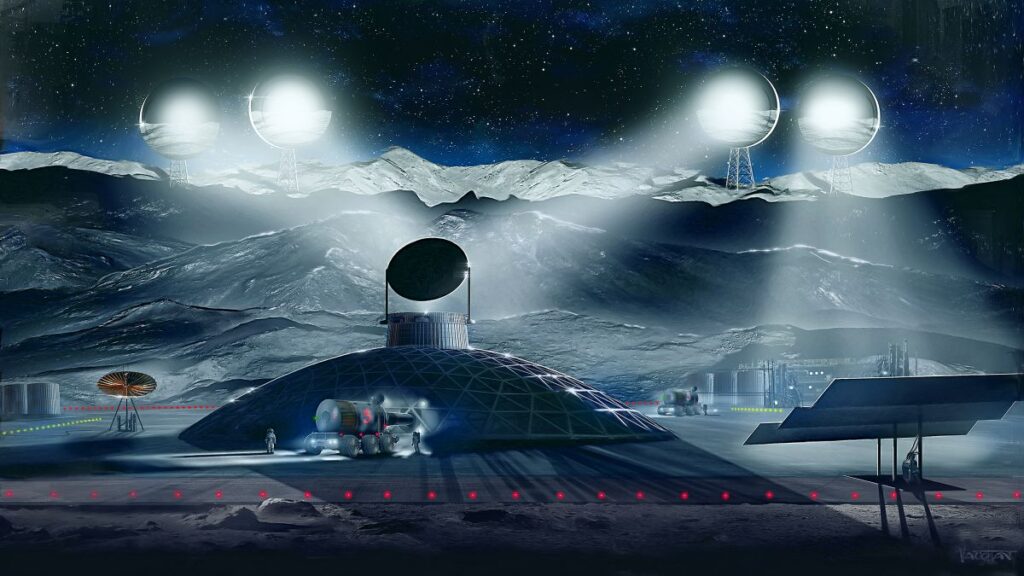 Humanity is poised to take another giant leap.
The moon is back in vogue.
The United States aims to return astronauts to the lunar surface by 2024, and then build up a long-term, sustainable presence on Earth's nearest neighbor. The European Space Agency has repeatedly stressed a desire to establish a "moon village" in the near future, and China has crewed lunar ambitions as well.
And then there's the private sector. Companies such as Blue Origin, Moon Express and Astrobotic are building landers to deliver payloads to the lunar surface. Before too much longer, such craft may carry mining robots that first test, and then exploit, lunar resources such as water ice, which appears to be plentiful on the floors of permanently shadowed polar craters.
And, in case you hadn't heard, SpaceX is building a giant spaceship to ferry people to and from the moon, Mars and other solar system destinations.
Author (and longtime Space.com contributor and columnist) Leonard David looks at these coming developments and much more in his new book "Moon Rush: The New Space Race," which was published this week by National Geographic.
Space.com recently caught up with David to talk about the book and the future of lunar exploration.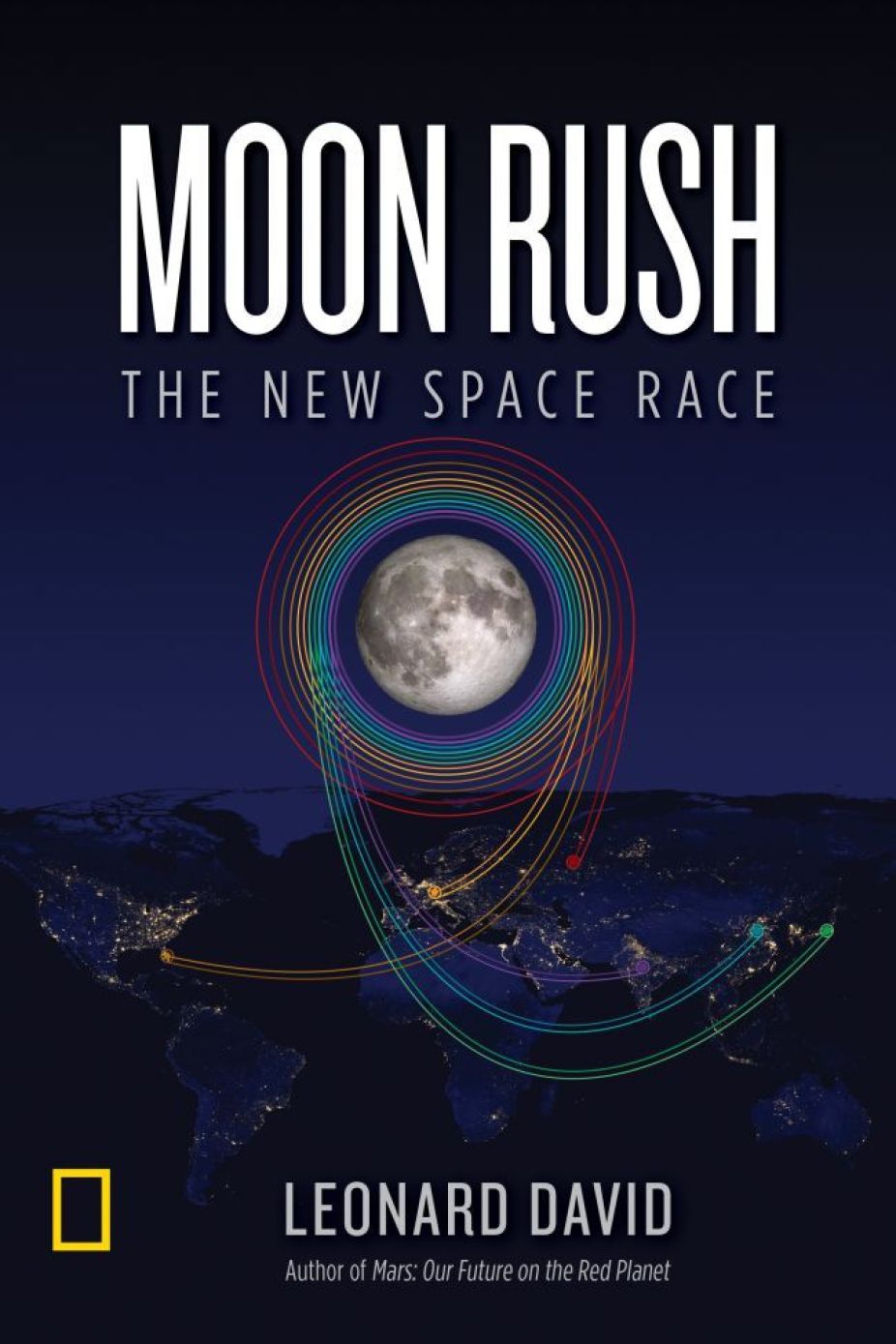 Space.com: People have talked about returning humans to the moon for decades now, since the end of the Apollo program in the early 1970s, but it still hasn't happened. Is there something different about this moment? Or do you think the momentum we see building will stall? 
Leonard David: In some ways, I'm too old and cranky, and it reminds me of other things that have happened in my lifetime, when the moon was in vogue and the program got curtailed. I lived through all the Apollo landings, and, as you know, there were a lot of other plans beyond Apollo 17. We would've gotten a lot bolder — more pinpoint landings on a lot of different parts of the moon.
But I do give credit to the Trump Administration, particularly to the Space Council being re-established. I think that's the new twist in this story — that council and the people that are on it, trying to help guide the administration to make a space program that can be stood up and withstand the test of time instead of falling apart.
Again, I've seen this before, where you get a lot of momentum going and then the monies never arrive, and things start falling apart. Without constancy of purpose, we will relinquish our goal of returning humans to the moon, and other countries are going to fill that void.
Space.com: About those other countries: Apollo was driven largely by a space race with the Soviet Union. Do you see something similar happening today, even if it's not so overt, with China or other nations?
David: I've kind of convinced myself that it's a little bit of a low-latency Sputnik effect. We've got all the makings of a rivalry with other countries, China being on top of the list. And I do think they have a multifaceted program that we haven't focused on. They may actually have a quite capable space-station program, as well as a moon-landing program. They're on the far side of the moon with a probe, and they're going to perhaps launch a [lunar] sample-return mission at the end of the year, depending on how the next Long March 5 launch goes, coming up in July.
It does seem to me to have all the makings of some kind of space race that we're not really cognizant of. [U.S. Vice President Mike] Pence has said "space race," so it's becoming part of the terminology of why we're going back to the moon.
The other thing is, the idea that the European Space Agency is still involved with a "moon village" and opening that up to other nations is interesting, as well as us building the Lunar Gateway, if that becomes a real program. They try to subdivide that into international involvement — kind of a mini-International Space Station.
So, you put all those pieces together — I don't know. I smell space race.
Space.com: And you've also got all the private companies involved now. 
David: Exactly. When we say "space race," there are these companies now, too, with private entrepreneurs. The Israeli lander [Beresheet] crashed, but it does show us what could be forthcoming from a lot of private companies and groups.
But I do think that with that come the lawyers. [There will be] different types of governance that are going to be involved on the moon, and the lawyers are already there, sniffing around the craters. I'm not sure we know yet what is really going to happen with the legal aspect of multiple nations going, particularly when the moon is becoming carved up into projected bases. There are certain points on the moon where you want to be, and you want to be there first, before anybody else.
Space.com: Yeah, that's going to be tricky. There's a lot of talk about mining lunar resources — not just water ice, but also maybe minerals, and perhaps even helium-3. And if there really are billions and billions of dollars to be made there, then there are going to be lots of fights about who owns what. Is it going to be another land rush? We're going to see that play out.
David: That's what I think. You can see that there's going to be tension; it almost seems like "We're going to do whatever we want to do and then ask for forgiveness later."
We've seen this before — claim jumpers and whatever — when you go back in history.
Space.com: So, with all of this going on, do you see something big happening with lunar exploration in the next 10 to 20 years?
David: I do. I think some of it's going to depend on what we find there with the first sorties of humans and more robotic exploration. This lunar ice question is questionable; we're not sure what we're dealing with there. We're not sure what the consistency is, how hard it will be to drag out of the bottom of craters that are ultracold. Can you do that economically?
So, we need a lot more data. If you're trying to predicate the whole economic value of the moon, you better know what you're going to go and dig out.
And there's one thing that's lurking — I kind of touched on it, but I wish would've written more about it — and that's the military utility of the moon. I think that's a sleeper thing. You can see even the generals starting to talk about cislunar space. So, this is another higher ground than where we have been in the past, and now we're going to have cislunar things that the military is very interested in. I think that's another one that's coming that we'll have to keep an eye on.
And then you get into — let's say you do have an economic windfall on the moon. It's to a country's benefit to protect it — make sure nobody tampers with anything. That has all the makings of the conflicts we get down here on Earth.
Space.com: Can we take any lessons about this next giant leap from Apollo? Apollo was so long ago now, it's almost out of living memory. And what we want to do on the moon next is very different — go and stay, not just plant flags and leave footprints. 
David: Unfortunately, as the astronauts die — and these ancient astronauts are dropping; there are only a handful left — the experience of actually being there is sort of getting lost.
A lot of people don't remember Apollo. So, there's an issue of recalling all the things that were actually accomplished. Not just planting flags — setting up instruments, and what kind of data was accumulated, and how hard that environment was to work in, particularly the dust. The dust issue is the one that's always held out as, "This is dangerous." There are ways to mitigate it; people have some ideas. I think new technologies will allow us to counter those kinds of issues.
[Apollo 17 astronaut Harrison] "Jack" Schmitt is a great example. He's trying to go back and document every footstep he took from a geological perspective. He's trying to document the entire benefit of him, as a geologist, going there. And memories are going to fade.
You look at some of the problems we're going to have in trying to establish an economic foothold on the moon; the drawings are cheap. People have a lot of PowerPoints [presentations], how it's going to look. But doing experiments here on Earth and then thinking that's the way it's going to work on the moon — it's probably not going to happen. You're going to have to go to the moon and figure out, "Well, that technique does not work." You have to go there and try out stuff.
Space.com: And lots of the tech we'll test out there will help us push even farther out. NASA stresses that the moon is a stepping-stone to the ultimate destination for people — Mars. 
David: I'm big on the stepping-stone thing. The Mercury and Gemini missions were all stepping-stones to proving out Apollo technology. So, I do see this lunar outpost as something important to deep-space habitation.
To me, the stepping-stones are very critical in this. NASA needs a steppingstone program, because they're not ready. We've been in low-Earth orbit so long, we've lost that feeling, that moon feeling, how to pull off deep-space exploration. Testing the hardware. And we're still learning about the human body, thanks to the space station program.
But the idea that the moon is a "been there, done that" world is flat wrong. We haven't been to that many places on the moon.
I look at it like Seward's Folly, when we purchased Alaska. That was very contentious in Congress at the time, why we were spending that much money. But we didn't know what that wilderness was going to provide. The surprises came later, and that was a windfall for the country instead of some folly. So, maybe that's what the moon may represent — something like wilderness that we're not quite sure what's there yet, and we need to go there and find out, using humans and robots.
We're going to find things on the moon that will surprise us. I'm ready to be surprised.
Space.com: Is there anything else you'd like to mention?
David:I hope the book stirs up conversation. Anytime you write these things, you want people to walk away with maybe more questions than they had going in.
Another thing is the ethics of it all. You've got ethics at some level here on the law side, with who's going to be where and how we can operate together on the moon. Are we all going to hold hands, or will there be claim jumpers? That kind of stuff.
And then you've got some people — it didn't wind up in the book, but I wrote it all — some of the advertising people want to do things with the moon. I've seen some pretty wild ideas — you know, carving out parts of the moon to make a logo so everybody can see it on Earth. That's the kind of thing that makes people in the audience wince when you even bring it up.
And then there's the whole preservation of the moon sites. If you really think, and I do, that tourists will be going to the moon in the future, it'd be nice to visit the Apollo 11 or 17 [landing sites] or whatever, and use those as part of the tourist campaign. There's a pretty good amount of work going on about making the moon a historical site and trying to preserve that for future visitors.
You can learn more about "Moon Rush," and purchase the book, via National Geographic. The book is also available on Amazon.com.
Source www.space.com
Hundreds of exoplanets with two suns discovered
Until recently, in search of inhabited exoplanets, binary star systems were completely undeservedly ignored. Exoplanets with two suns have long become familiar places where the events of science fiction novels and films are unfolding.
One of the most striking and well-known examples of this is the desert planet Tatooine, the birthplace of Anakin and Luke Skywalker in the famous Star Wars movie saga. But only in 2011, NASA scientists using the Kepler space telescope were able to provide clear evidence that such exoplanets that revolve around two stars at once really exist. The planet discovered then was called Kepler-16b.
Despite the impressive discovery, scientists continued to believe that such planetary systems are extremely rare due to the complex attraction of two suns at once. But this opinion turned out to be completely wrong, writes astrophysicist Paul M. Sutter in an article for Space.com. This was revealed as a result of a new analysis of millions of stars and the discovery of exoplanets that have been recorded and cataloged by the ESA space telescope since 2013.
In fact, there are only two scenarios in which planets cope with the complex gravitational forces of two stars. If the stars are located very far apart, the planet can rotate around one star – then the other will be visible from the surface of the planet as a brightly shining star in the sky. In another case, both stars are close to each other – then the planet rotates at a safe distance around its double sun, as if it were just one celestial body.
These seemingly unbelievable stellar constellations are likely to occur much more often than might be expected.
Researchers have discovered during their targeted search already 300 exoplanets that could "boast" of double suns. Until now, astronomical science has actually ignored binary stars to search for (inhabited) exoplanets, because scientists considered their occurrence extremely unlikely in principle. In the case of discovered 300 planets, it is most likely a question of constellations, in which binary stars were incorrectly interpreted by the telescope as single stars.
Sutter speaks of decades of scientific confusion and uncertainty: "Since we did not often pay attention to the search for planets in binary solar systems, we had little chance of finding them. We didn't look for anything like that, therefore we didn't find it. The researcher believes that the realization that such double suns are very common should definitely be considered when searching for new exoplanets.
Black holes may turn out to be portals for traveling through space and time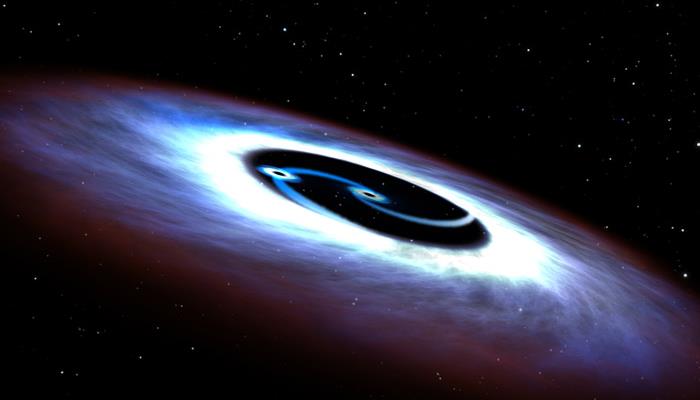 Our world is a rather strange place. Physicists have long assumed that our Universe can be only one of many, and some of the most mysterious objects in the Universe – black holes – can turn out to be portals to other worlds. But what if black holes are not portals to other worlds, but portals for traveling through space and time?
Indeed – black holes balance on the brink between science fiction and science fact. On the one hand, scientists saw how black holes absorb stars that were too close to them. On the other hand, at the edge of a black hole, is a place known as the event horizon , from where nothing can escape, not even light. But what happens to a spaceship if it gets there?
What happens inside a black hole?
Given all the data we have about black holes , scientists believed that nothing good awaits us inside these massive objects. However, the latest computer simulation showed that once inside a black hole, you can move to a distant part of the Milky Way or to another galaxy. In this case, one of the safest portals may be a supermassive black hole in the center of our galaxy, – Sagittarius A *. Business Insider writes about this with reference to researchers from NASA.
We do not know what is happening beyond the event horizon inside the black hole. Scientists agree that if you go far enough into a black hole, gravity will become so strong that it will destroy everything in its path. But sci-fi films are more optimistic – in them black holes are portals for traveling through space and time, or portals for traveling to other worlds. In fact, in the center of each black hole is a point of infinite density, called a singularity. It is the singularity that gives black holes a strong gravitational attraction. For decades, scientists believed that the singularities of all blacks are the same, so everything that passes through the event horizon will be destroyed in the same way: everything will stretch and stretch, like infinitely long spaghetti.
But all this changed in the early 1990s, when various research groups in Canada and the United States discovered a second singularity called the "mass inflation singularity." This discovery suggests that you can theoretically survive a journey through a black hole. It will stretch you but ultimately not kill you, that is, you can survive the journey through a black hole. More precisely, through a large rotating black hole in which singularities of this type exist. Now astronomers need to find a suitable black hole to test this theory. And the best place to check is Sagittarius A * – a supermassive black hole in the center of our galaxy, which is located at a distance of 27,000 light years from us.
Given that there is no way to get there, verification of this theory is possible only with the help of computer simulation. That's exactly what scientists from Umass University of Dartmouth and Georgia College did. According to the results, once inside Sagittarius A * you can feel nothing at the right speed and at the right time .
On the other side of the black hole
As for what happens when you get to the other side, you can't say almost anything. But the authors of the study have their own ideas. According to the researchers, there is a chance that you will end up in some remote part of our galaxy – potentially remote from any planets or stars, and according to the second probability, you may even end up in another galaxy. It all depends on how far you manage to get into the black hole. Nevertheless, scientists believe that more research is needed before we approach a successful journey through a black hole. But when we are ready, the supermassive black hole in the center of the Milky Way may turn out to be our lucky ticket to another galaxy.
Something very large is approaching Earth. Nibiru?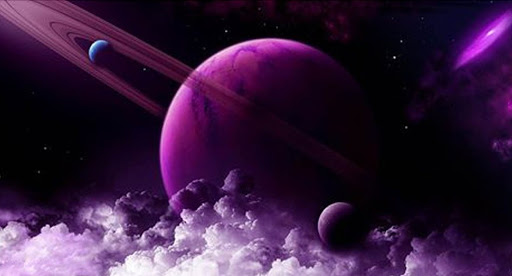 According to Brazilian astronomer Tio Abadoma, an intrusive celestial body is controlled by space telescopes and ground-based telescopes around the world. An unknown object currently located near the planets Jupiter and Saturn seems to be accelerating.
Coincidence or not, but last week a strange celestial phenomenon was observed in Trenton, New Jersey, by Alonso Entom, who was able to capture some kind of celestial object close to the Sun (often called the second Sun).
Alonso, who is an experienced operator, said:
"It moved very fast, and although it was very difficult to concentrate, I was able to keep him in some way, steady … It lasted only about 5 minutes and then disappeared."
What is it – Planet X still known as Nibiru or maybe it's a giant alien ship?
Maybe what is happening on Earth is directly related to this unidentified cosmic object?
A few days ago a very strange observation was made with the NASA STEREO (Solar TErrestrial RElations Observatory) double orbital telescope.
No one knows what came into view of the satellites, but one thing was obvious: the object is very large and, most likely, artificial:
Since none of the living people have ever seen anything like this before, online debate has begun on the nature of the object. In the meantime, some people argued – other people did not waste time and sat down at network services and telescopes. And here is what came of it:
This video, edited from NASA official photos, was posted on March 13 of this year and now everyone is wondering: WHAT IS IT !?
If it was a shooting artifact or some kind of light flare – it would either appear in one frame, or would be in all frames, being in one place. But this thing moves and changes size, like the contours of a force field.
For the accuracy of the experiment, since the STEREO service was used, one should look at the Sun through another telescope, from another satellite. And this was done: 
Again, some kind of incomprehensible round artifact, and somehow surprisingly coincided that on two different satellite systems, the artifacts are of the same angular size relative to the Sun, at the same time!
The fact is, that around the Earth and the Sun, whatever flies has been known for a long time. NASA's traditional explanation of "artifacts" is also known.
The most famous such "artifact" was pieces of a broken satellite, which allegedly dropped by mission STS-75 (75th flight of the shuttle Columbia) in February 1996. There, one of the astronauts chose a very unfortunate moment to film space – at that moment the flight control center had a TV live broadcast: 
Although all these are strange, it is still somehow interestingly coincided that there is a COVID-19 pandemic on Earth, in the fight against which the authorities are driving people home. People begin to think that this is all before the arrival of Nibiru . Then suddenly, three times in a row the satellites register an "artifact", similar to the entrance to the solar system of something grandiose. In this situation, we now simply do not know what to think, so for now let us follow the course of events.