After many years of controversy, Gupo Livestock Market in South Korea has finally agreed to stop selling dog meat. Gupo Market has been one of the largest dog meat markets in the country, which has made it a regular target for animal rights activists. The market was home to 19 different dog meat distributors, all of whom agreed to close their shops by July 11.
The dog meat sellers will be compensated by the government to the tune of 3.1 million won each month, which converts into about $2,700. Each of the sellers will receive the payments until December 2020. These payments are a part of a government plan to peacefully persuade the dog meat sellers to open up other businesses.
"We wholeheartedly welcome and support the district office's effort to end the trade of dog meat in Korea. It is a big step forward, but Korea still has many such markets, including Chilseong Market in Daegu … We will continue to work with everyone to end the practice of eating dog meat," the statement read, according to Korea Times.
It is estimated that anywhere between 1 and 2 million dogs are raised on farms across South Korea for the sole purpose of providing meat. Across Asia as a whole, roughly 30 million dogs are killed and eaten each year, many of them stray dogs or stolen pets.
The farmers and dog meat sellers in this industry are also said to be extremely cruel with the animals. Witnesses say that farmers torture dogs to death in front of the other dogs.
"The closure plan is the result of months of hard work between the local authorities and the market vendors, and both sides are to be commended for working towards this goal that will not only bring to an end to Gupo's dog meat era, but will also see the area regenerated with new amenities and businesses for the benefit of the local, modern economy," Kim said. 
Kim also pointed to the changing opinions in the country about dog meat.
"HSI has been working with dog meat farmers in South Korea for nearly four years helping them close their flagging businesses as more people in the county turn away from dog meat, so the closure of Gupo's grimly iconic dog market, which follows the demolition last year of the country's largest dog slaughterhouse complex, is a sign of more compassionate times," Kim said.
A survey by Gallup Korea conducted in June 2018 showed that 70 percent of South Koreans say they will not eat dog meat in the future. Experts say that people in the country are beginning to see these animals more as pets than as food.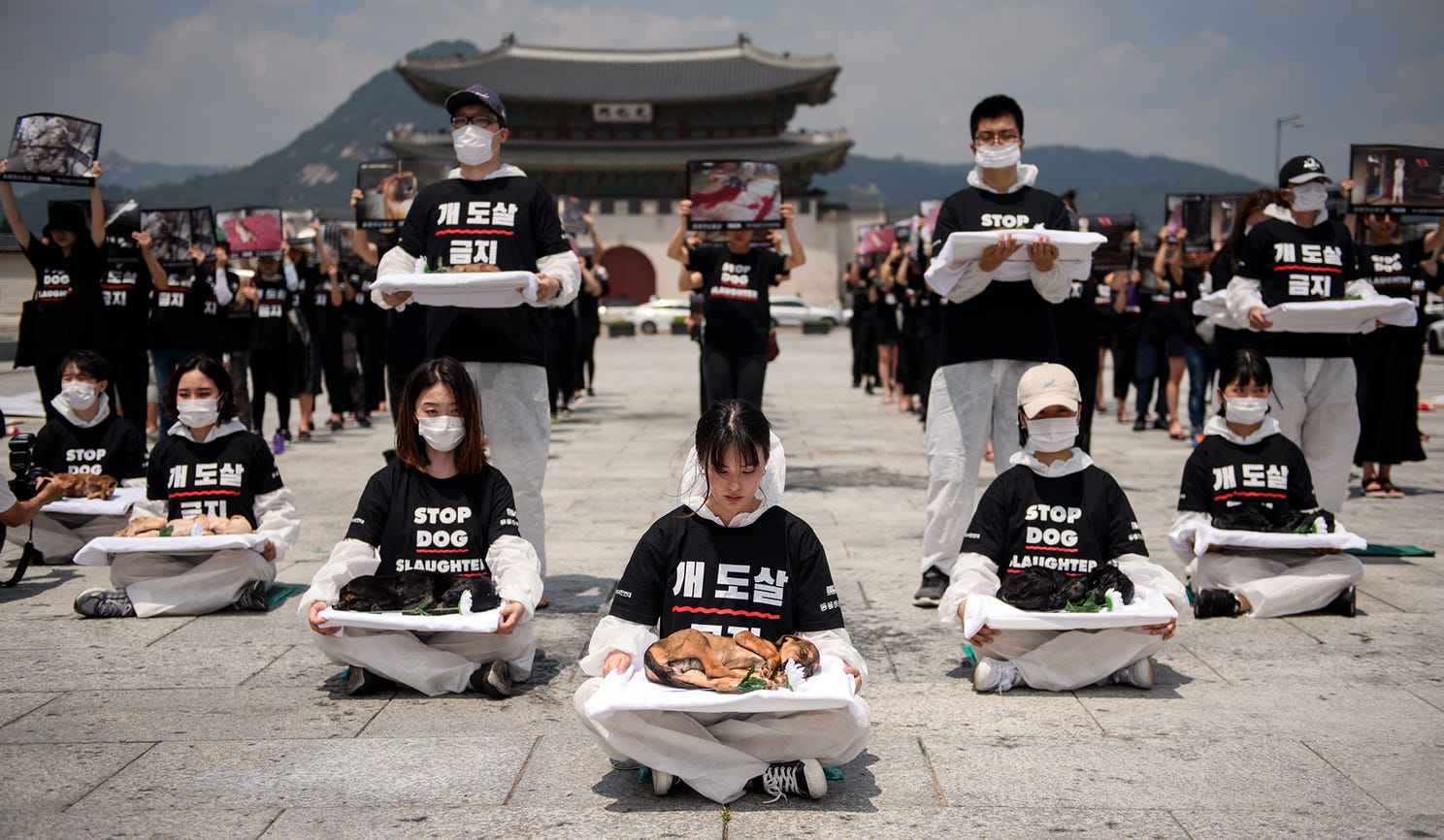 The consumption of dog meat in Asia can be traced all the way back to the times of the Mongol invasions.
Still, despite all these closures, there are roughly 17,000 dog markets remaining in South Korea.
While the practice was incredibly rare in the United States, killing dogs and cats for food was actually still legal until 2018. In December of last year, US President Donald Trump signed the Dog and Cat Meat Prohibition Act, which makes it a federal offense to slaughter, trade, import or export dogs and cats for human consumption. However, Native American tribes are still exempted for religious rituals.