One-armed barista robot begins serving coffee at new cafe in Japan's capital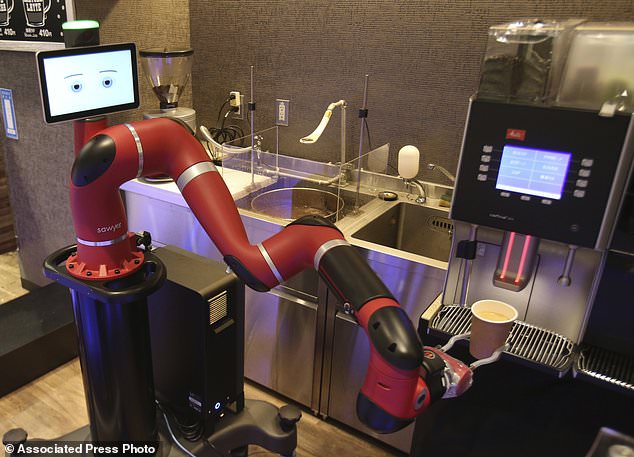 Japan has a new robot cafe where customers can enjoy coffee brewed and served by a robot barista.
The robot named Sawyer debuted this week at Henna Cafe in Tokyo's downtown business and shopping district of Shibuya.
The shop's name in Japanese means 'strange cafe.'
The single-armed robot scans a ticket purchased from a vending machine and greets the customer.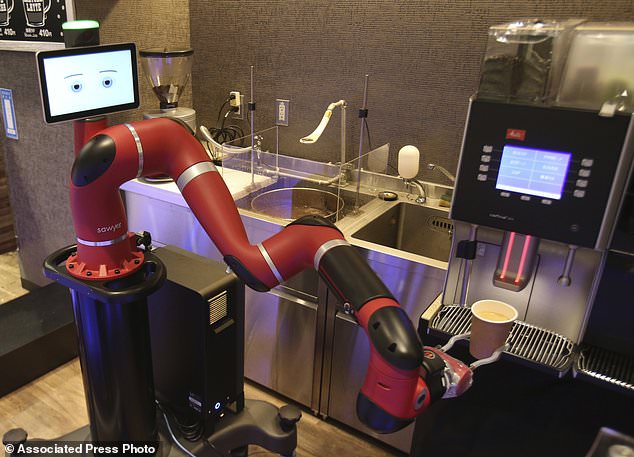 'Would you care for a delicious coffee?' the barista, with a screen showing a pair of cartoon eyes, asks in a flat tone.
'I can make one better than human beings around here.'
It grinds the coffee beans, fills a filter and pours hot water over a paper cup for up to five people at once.
A cup of brewed coffee costs 320 yen ($3) and takes a few minutes.
Sawyer can also operate an automated machine for six other hot drinks including cappuccino, hot chocolate and green tea latte.
Customers, many of them young men, took photos with their smartphones while they waited in line.
The cafe operator, travel agency H.I.S. Co., says robots can increase productivity while also entertaining customers.
'An essential point is to increase productivity,' said Masataka Tamaki, general manager of corporate planning at H.I.S.
He said only one person needs to oversee the robot cafe, compared to several people needed at a regular coffee shop, so it can serve better quality coffee at a reasonable price.
Tamaki says it's not just about efficiency.
'We want the robot to entertain customers so it's not like buying coffee at a vending machine,' he said.
Takeshi Yamamoto, a 68-year-old restaurant employee who works in the neighborhood, said his first experience with the robot cafe was very enjoyable, and his robot-made coffee was delicious.
'It's quite rich, and tastes very good,' Yamamoto said, as he took a sip.
'You can get machine-made coffee at convenience stores, too, and it's actually good. But here, I had great fun.'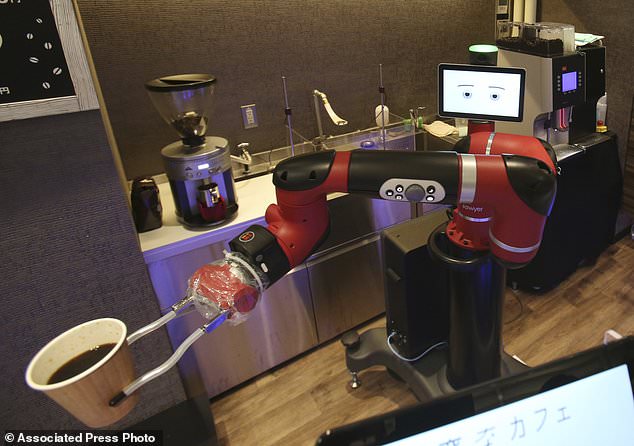 Read more: http://www.dailymail.co.uk/
Strange Sounds Recorded Coming from Greenland's Skies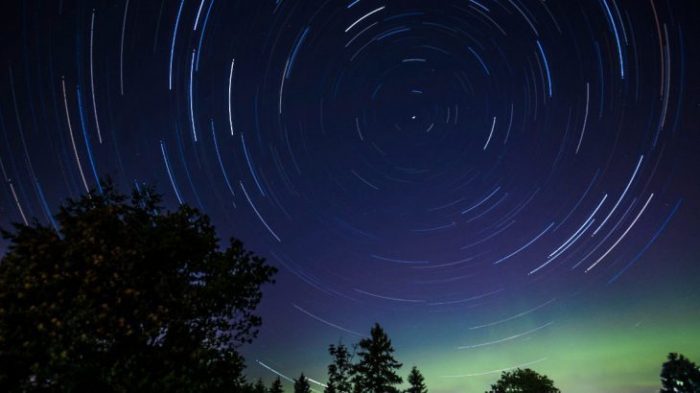 A YouTube user ('Finn Enoksen') shared video clip of strange sounds he recorded that seemed to come from the skies over Greenland on January 4th:
"I hear that strange sound like for 1hour but sometimes it silence for 5 or 10 minute, it little bit hard to heard because that strange sound is not loud."
Creepy Unsolved Murder Mysteries
The boy in the chimney
In 2008, teenager Josh Maddux left the house where he lived with his dad to run an errand. He disappeared, and seven years later, his remains were found in the fetal position, stuffed into the chimney of a nearby historic cabin. His body, devoid of wounds, showed no signs of a struggle. As The Huffington Post reported, "When the teen's skeleton was found, his knees reportedly were above his head and a hand was covering his face."
The strangest details were slowly released to the public in the following weeks. Maddux's had been clothed only in a thermal undershirt, and the rest of his clothes were lying on the floor inside the cabin. Construction workers confirmed that rebar on the chimney's opening meant he would not have been able to climb down, so he must have been trying to climb up.
To make matters worse, an anonymous Reddit post later detailed a rumor that Maddux had been coerced by a friend who went on to become a serial killer.
Hannah Upp's Disappearances
As chronicled in a New Yorker exposé, 23-year-old Pennsylvania resident Hannah Upp has led a life peppered with disappearances. Seemingly without a direct cause, Upp enters a fugue state and disappears off the grid, cutting off communication with her friends and family, and after a while, she's often found near water.
Doctors diagnosed Upp with "a diagnosis of dissociative fugue, a rare condition in which people lose access to their autobiographical memory and personal identity, occasionally adopting a new one, and may abruptly embark on a long journey." She disappeared again last year and her belongings were found near the ocean on St. Thomas — the strangest thing about her case is the fact that her parents seem apathetic, or mystical, even, when asked about their missing daughter by the press.
Kathy Hobbs Predicts Her Own Death
The kidnapping and murder of 16-year-old Kathy Hobbs is so odd that it was featured on an episode of the cult classic series Unsolved Mysteries.
After her death in 1987, Hobbs' parents and friends disclosed that all her life, Hobbs had suffered from "premonitions" that foreshadowed her death at 16. In her teen years, she developed agoraphobia and refused to leave the house, but on her sixteenth birthday she believed the curse had been broken — or, so say her family and friends. Just three months later, she was attacked coming home from buying a paperback novel and murdered with blunt force trauma to the head.
In 1989, a Toledo man named Michael Lee Lockhart was charged and convicted with Hobbs' murder, though Lockhart never confessed. The internet is divided on whether Lockhart actually shot Hobbs, but the real point of contention is the young woman's premonitions. Why was she able to predict a seemingly random act of violence?
More mysterious electrical sky events over Dublin, Juarez and amazing explosions in Kenner, Louisiana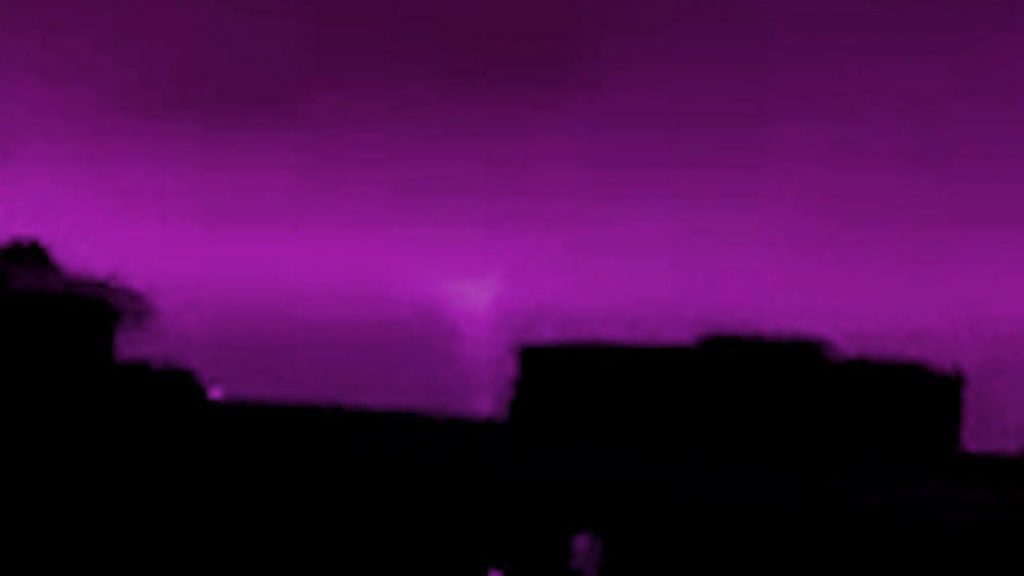 On the same day as the sky lit up with mysterious blue light over Queens, NYC, powerful electrical explosions also occurred in Kenner, Louisiana and Ciudad Juarez, Mexico. Two days after, something really weird occurred over Dublin, Ireland. It seems to be a widespread electrical phenomenon. Are they all linked? Like to a geomagnetic storm or something similar going on in space? Or are these phenomena all more grounded like the mystery behind "Project Blue Beam."
Anyone know what the light show over Dublin is? Could it be a geomagnetic storm?
Any one know what the light show over #Dublin is? pic.twitter.com/TW5oec8tRd

— James Brophy (@jamesfbrophy) 30 December 2018
This next video was recorded on December 29, 2018, around 8:45 in Drimnagh, Dublin. Here the Youtube video:
Or can these light source be caused by something more grounded? Such as the mystery behind the so called top secret "Project Blue Beam."
The following video was recorded in Dublin on December 29, 2018:
Here a summary and discussion of both sky phenomena:
Electrical explosions in Kenner, Louisiana
A video captured by Giovanni Bommarito show the dramatic moment of multiple electrical explosions in Kenner, triggering power outages for more than 10,000 customers on December 27, 2018:
Wind gusts in the New Orleans area reached as high as 51 MPH overnight Wednesday and into Thursday morning.
Coincidentally this event occurred on the same day as the sky lit up with mysterious blue light over Queens, NYC:
Strange explosion and object in Ciudad Juarez
© The Juarez Times/Facebook
There are definitely odd things happening on the planet. Perhaps these incidents are related 'electrically' in part to the 'grounding' of our Solar System?