Once Burned, Twice Shy—Why "Anti-Vaxxers" Are Really "Ex-Vaxxers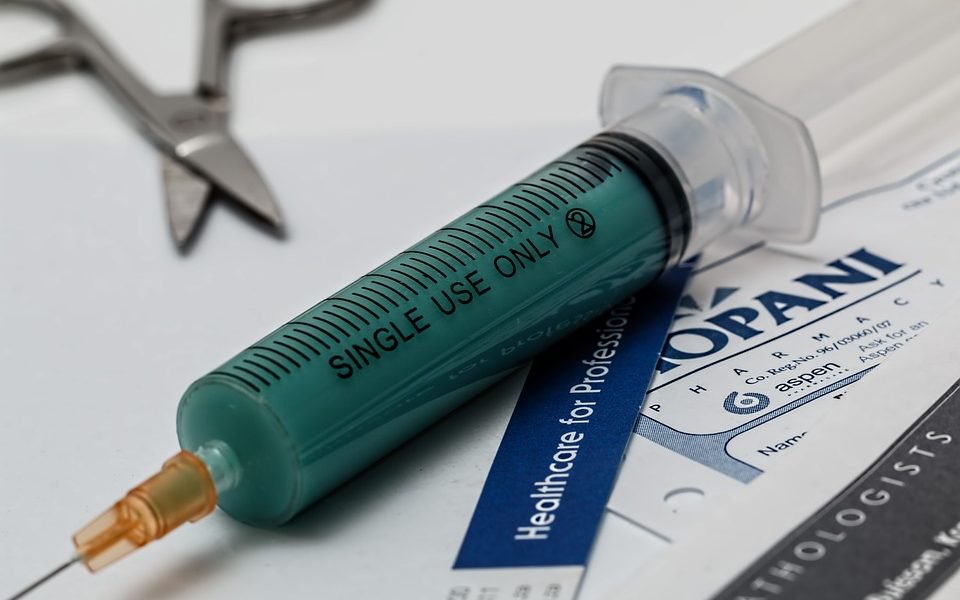 The Facts:Donald Trump was recently asked about the MMR vaccine, and he urged that everybody should get the shot and that vaccinations are necessary. This is a complete 360 turnaround to his comments about vaccines during his presidential campaign.
Reflect On:The corporate stranglehold that big pharma has on government and government policy his huge. This is one of many examples and why presidents make promises and then usually break them.
Over the past few months, news of measles outbreaks have once again bombarded the mainstream, urging more people to vaccinate their children without ever taking into account the facts that all parents should be made aware of.  Although 2018-2019 has been a big year for this type of hysteria, we've seen it throughout the past few decades. Just four years ago, for example, during the measles outbreak in California that was making headlines everywhere, a large number of those cases actually occurred among the vaccinated. Of the 194 measles virus sequences obtained in the United States in 2015, 73 were identified as vaccine sequences.
The media (Pharma-owned) generated high public anxiety. This fear mongering led to the demonization of unvaccinated children, who were perceived as the spreaders of this disease. Rebecca J. McNall, a co-author of the published report, is a CDC official in the Division of Viral Diseases who had the data proving that the measles outbreak was in part caused by the vaccinated. It is evidence of the vaccine's failure to provide immunity. (source)
That's one of multiple examples that we'll get to, but first, let's address Donald Trump. When asked recently about measles cases around the world, he told reporters that they "have to get the shots. The vaccinations are so important. This is really going around now. They have to get their shots."
This is a complete 36o degree turnaround from the last time he addressed the vaccination issue. During his presidential campaign, Trump was very outspoken about his belief that he believed vaccines could be harming our children, and that they're not as safe as we've been made to believe they are. He even called a meeting with vaccine safety advocate Robert F. Kennedy, who is very knowledgable on the subject, explaining how a vaccine safety commission was in the works.
Leading up to and during his presidential campaign Trump expressed that vaccines may be causing autism, that he is "totally in favor of vaccines" but wanted "smaller doses over a longer period of time."
He said,
Because you take a baby in–and I've seen it–and I've seen it, and I had my children taken care of over a long period of time, over a two – or three – year period of time. Same exact amount, but you take this little beautiful baby, and you pump — I mean, it looks just like it's meant for a horse, not for a child, and we've had so many instances, people that work for me."
It's one of multiple examples of presidents making promising and speaking out against an issue during their campaign run, and then completely changing their minds when they become president. Why is this? It's because America is owned, and the president has a boss.
Granted, Trump came into his presidency as an outsider, a clear outsider, he is not as willingly subservient to the masters of the American presidency as, for example, George Bush or Bill Clinton were.  This does not mean one cannot be controlled or persuaded.
Ultimately, we have to realize something important, and that's the fact that there are governments within governments, especially when we are talking about America alone. Multiple presidents and politicians in America have outlined this point for decades upon decades. For example, a couple of months ago in a live interview, Russian president Vladimir Putin said with regards to the American presidency:
"So a person is elected, he comes with his ideas. Then people with briefcases come to visit him, well dressed, in dark suits, kind of like mine. Except instead of a red tie it's black or navy. And then they explain what to do, and the whole rhetoric changes, you see? This happens from one administration to the next." (source)
Despite the fact that Trump has threatened a lot of powerful interests, he too has ties to big power. He is, in a sense, simply playing the same game as presidents before him, perhaps serving another entity within America's governments within governments or Deep States within Deep States.
Here's another great quote from President Theodore Roosevelt:
Political parties exist to secure responsible government and to execute the will of the people. From these great staffs, both of the old parties have ganged aside. Instead of instruments to promote the general welfare they have become the tools of corrupt interests which use them in martialling [sic] to serve their selfish purposes. Behind the ostensible government sits enthroned an invisible government owing no allegiance and acknowledging no responsibility to the people. To destroy this invisible government, to befoul the unholy alliance between corrupt business and corrupt politics is the first task of the statesmanship of the day. (source)
This is the problem we face today, and it's impossible, in my opinion, that any president could legitimately threaten this 'Deep State' in a way that would completely crumble it. The only ones capable of doing that are us, me and you, and that is the process we are going through right now.
More recent MMR Vaccine News From CE
CETV is a platform we created in order to combat the censorship and demonetization we have been facing over the past few years. On a recent episode of The Collective Evolution Show on CETV, we discussed the MMR vaccine in greater detail. We discussed the mainstream media and the way they fear monger and blame the unvaccinated without addressing important facts. We talked about the history of measles outbreaks in highly vaccinated populations, provided multiple clips from scientists and doctors sharing information related to the above, and cited examples of fraud, specifically with regards to the MMR vaccination and the CDC.
Below you can watch our discussion, as the first hour is free. To watch the other 2 hours of this episode, become a member of CETV.
According to a MedAlerts search of the FDA Vaccine Adverse Event Reporting System (VAERS) database, as of 2/5/19, the cumulative raw count of adverse events from measles, mumps, and rubella vaccines alone was: 93,929 adverse events, 1,810 disabilities, 6,902 hospitalizations, and 463 deaths. The National Childhood Vaccine Injury Act has paid out approximately $4 billion to compensate families of vaccine injured children. As astronomical as the monetary awards are, they're even more alarming considering HHS claims that only an estimated 1% of vaccine injuries are even reported to the Vaccine Adverse Events Reporting System (VAERS). If the numbers from VAERS and HHS are correct – only 1% of vaccine injuries are reported and only 1/3 of the petitions are compensated – then up to 99% of vaccine injuries go unreported and the families of the vast majority of people injured by vaccines are picking up the costs for vaccine makers' flawed products.
From 2013 to 2017, measles killed 2 people, but the vaccine killed 127 people. The odds of dying from the measles are 0.01 – 0.02 percent, meaning you have a greater chance of getting hit by a lightning bolt multiple times. Furthermore, if your child contracts the measles, they will be immune for life, but that cannot be said for vaccinated children.
Why are these facts never publicly acknowledged?
Below is a great quote from Robert F. Kennedy Jr. that illustrates my point quite well:
Those of you who have been involved in the past in the battle to protect our children from poorly made vaccines or toxic chemicals in our food or in our water know the power of these industries and how they've undermined every institution in our democracy that is supposed to protect little children from powerful, greedy corporations. Even the pharmaceutical companies have been able to purchase congress. They're the largest lobbying entity in Washington D.C.. They have more lobbyists in Washington D.C. than there are congressmen and senators combined. They give twice to congress what the next largest lobbying entity is, which is oil and gas… Imagine the power they exercise over both republicans and democrats. They've captured them (our regulatory agencies) and turned them into sock puppets. They've compromised the press… and they destroy the publications that publish real science. (source)
Furthermore, it's hard to trust mainstream news about these outbreaks, when stuff like this is happening.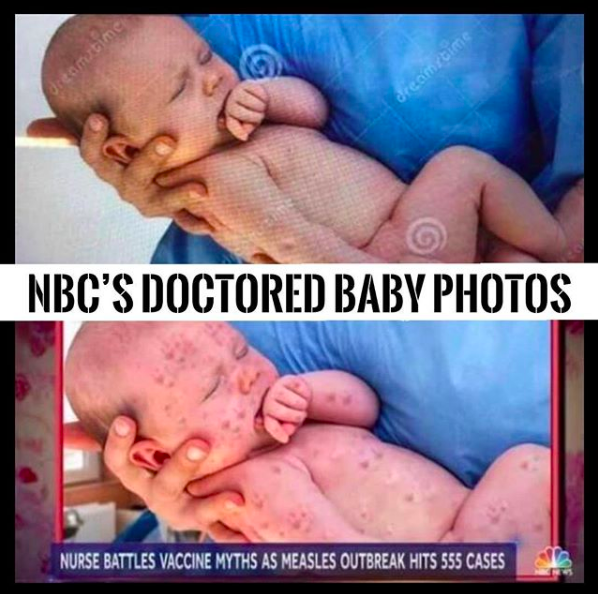 This above was posted by Robert F. Kennedy Jr on his Instagram, with the following statement above it:
AFTER DEMANDING CENSORSHIP OF "VACCINE MISINFORMATION," NBC BROADCASTS DOCTORED PHOTO OF SICK BABY TO FRIGHTEN VIEWERS AND ENRICH NO.1 ADVERTISER, MERCK.
Big Pharma's $27 billion in annual advertising expenditures has transformed NBC and the other networks into marketing arms for their uber-lucrative vaccine divisions. Merck, NBC's top advertiser, falsified the MMR's preclinical trials by adding rabbit antibodies to human blood vials to defraud FDA and win its licensed MMR monopoly. Now, NBC has committed baldfaced fraud by photoshopping measles spots onto a stock picture of a baby as part of fear mongering propaganda campaign to promote Merck's badly flawed vaccine. (BTW, an infant this age would only get measles if his mother failed to pass him sufficient antibodies, a condition nearly always associated with Mercks flawed vaccine which is known to dramatically reduce maternal antibodies). Last month, NBC lead the charge to shame social media platforms to censor "misinformation about vaccines." Yet, NBC is a primary vector for vaccine misinformation that benefits its top advertiser. Is it any wonder that Americans mistrust the media?
Again, Donald Trump is not as compromised as other presidents have been in the past, but he has indeed been somewhat compromised and is still influenced in ways that do not best serve the people, and that much is clear.
As long as the political system remains corrupt, presidential candidates who aren't easily influenced will never take office. Trump may not be on the same level as those before him like Bush and Clinton, but he is indeed corrupt, all about big business, and not an ideal person to call our 'leader.'
The Takeaway
At the end of the day, we cannot keep hoping for change in a system that's designed to keep us enslaved. Change is here, it's happening, and we are living in it. Year after year the collective becomes more aware of things they were not aware of before, and as a result, collective consciousness shifts. Be it awakening to political corruption like this and the stranglehold corporations have over governmental decisions, or switching to a plant-based organic diet, or something else, change comes from us and what we choose to participate in. Perhaps one day, nobody will vote, then what would happen?
New Malthusianism and the dynasties of misanthropes
Many media outlets related to the coronavirus epidemic and the role of Bill Gates in the distribution of vaccines linked his activities with Malthusianism, an ideology aimed at reducing the world's population. Although there is often a conspiracy thesis in the allegations, there are obvious facts that are easy to find in open sources.
However, the issue is more complex, and the problem is not only in the work of certain influence groups, whose members are well-known politicians of world scale.
It is enough to familiarize yourself with the secret NSA memorandum NSSM200, which was prepared by Henry Kissinger and adopted on December 10, 1974. The White House declassified it in 1989. It was entitled "The Consequences of World Population Growth for US Security and Interests Abroad."
It was noted there that it is necessary to adjust the population growth of the Earth to 6 billion by the middle of the 21st century and to control the marginal growth at a level of no more than 8 billion.
Specific countries were identified that were "guilty" of overpopulation – India, Bangladesh, Pakistan, Nigeria, Mexico, Indonesia, Brazil, the Philippines, Thailand, Egypt, Turkey, Ethiopia and Colombia. It was also noted that the US should use agencies such as the United Nations Population Fund, which worked to reduce the population of 80 countries, more often. It was proposed to launch family planning programs, as well as reduce the ability of the population to fertility through educational programs, so that parents have an incentive to not have children.
In other words, to brainwash at the level of individual countries and regions. At the same time, paragraph 37 argued that there is a different point of view on population issues, which considers that the situation is much more serious and urgent measures are required to avoid a demographic catastrophe.
In terms of population reduction, such funds as the Pathfinder Fund, the International Planned Parenthood Foundation, and the Population Council were already listed, and in addition to current programs, various experiments were planned to help reduce US costs.
Bill Gates Jr. and Bill Gates Sr. are affiliated with hundreds of foundations and research organizations, and influence political decisions in many states.
This may turn out to be news to many, but Bill Gates' father was the head of the Planned Parenthood, as Bill Gates himself said in a television interview. Information on this is available in open sources. After Donald Trump came to the presidency, this organization ceased to receive funds from the US state budget, but subsidies from private funds continue to flow.
By the way, in addition to vaccines, Gates was seen in other experimental programs related to biotechnology, in particular, Zika virus, which is believed to be a risk, especially for pregnant women.
Zika virus is transmitted through mosquitoes Aedes aegypti. These mosquitoes are notable for being the genetic engineering product of a British biotech company called Oxitec. Aedes aegypti, according to test results, is struggling with the spread of dengue, yellow fever, chikungunya, Zika virus.
Oxford Insect Technologies and the British biotech company have developed genetically modified mosquitoes with the money from the Bill Gates Foundation. The first open trials of transgenic mosquitoes of the Aedes aegypti species took place in the Caribbean, on Grand Cayman Island in the fall of 2009. Then they multiplied, mutated and, as expected, became carriers of Zika virus. In this case, artificial intervention to organize the epidemic is obvious.
If we talk about a coherent international policy, then the United Nations Population Fund (UNFPA) and the United Nations Development Program (UNDP) deal with issues of birth and population at the UN. In fact, they are leading the strategy of a new Malthusianism – that is, birth control in the world through sterilization of women and abortion.
It is interesting that within the UN there are the same traditions associated with the practice of abortion and sterilization that are passed down from generation to generation.
For example, in 2001, Alexander Zanger, Chairman of the International Family Planning Council, was appointed UNFPA Goodwill Ambassador. As a representative and champion of birth control, Zanger in 1995 was named "one of the 100 most influential people on the planet at all times." Meanwhile, Alexander Zanger is the grandson of sexual educator and feminist Margaret Zanger, who founded the American Birth Control League in 1921, and then the National Committee for the Legalization of Birth Control in 1929.
Alexander Zanger continues the work of his grandmother and is the chairman of the International Planned Parenthood Council.
Margaret Zanger owned the idea of ​​the widespread use of contraception and the practice of clinical abortion with state support. In addition, she was engaged in smuggling diaphragms in the United States and published obscene materials in the press, which repeatedly violated the federal laws of this country.
In 1923, Sanger founded the Clinical Research Bureau, using a loophole in law. The bureau became the first legal birth control clinic in the United States and was fully staffed by female doctors and social workers. The clinic received funding from the Rockefeller family (another lover of global control) who anonymously supported the Zanger case for ten years.
Margaret Zanger was ideologically anarchist and racist, believing that both birth control and eugenics propaganda "lead a race along the path of destroying the inferior." 1 Her proposals included strict immigration policies, the free use of birth control methods, every right on family planning for free-minded and compulsory segregation or sterilization for the mentally retarded.
In 1926, Sanger delivered a lecture on birth control for the Ku Klux Clan women's unit in Silver Lake, New Jersey, and later collaborated with similar racist groups in the United States.
However, her radical ideas concerned not only representatives of other peoples or persons with disabilities. In her book, Woman and the New Race, she wrote that "the most compassionate thing a large family can do for their baby is to kill him." 4 In another book, "The Axis of Civilization," she claimed that people in poor areas "who are of their animal nature breed like rabbits and could soon cross the borders of their regions or territories, and then infect the best elements of society with diseases and lower genes "should be subject to natural selection.
Although she is revered in the United States as one of the founders of the women's rights movement, a number of researchers rightly compared her ideas to the methods practiced in Nazi Germany.
From 1952 to 1959, Zanger was president of the International Federation of Family Planning (IFPS).
It should be noted that Zanger's ideas are popular not only in the USA, but also in many other countries. Her supporters include family planners as well as healthcare workers.
IPPF is headquartered in London, UK, and the organization was established in 1952.
The policy and strategy of the previously mentioned IFES suggests that "the basic human rights to reproductive freedom (the choice to refuse to have a baby through abortion, sterilization, contraception) should be accepted by everyone regardless of age, sexual orientation, financial status or location" (PPFG Bulletin, September 1992). IFES advocates same-sex marriage, supporting the development of freedom of sexual minorities, and introducing abortion drugs and contraception as a medicine.
Why the storm on Area 51 did not take place and what happened to those who still decided to try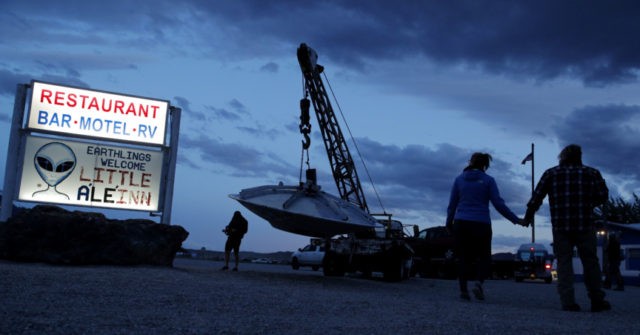 In Lincoln County (USA, Nevada, 140 kilometers from Las Vegas), near the towns of Heiko and Rachel (their total population is only 173 people) is one of the most secret places on Earth – the so-called "Area 51". Until 2013, this area was classified, no data could even be found on the Internet. In fact, the US military base is located there, where, according to many journalists, the study of alien life forms is being conducted.
At the end of 2019, more than 2 million Americans planned to launch an "storm on Area 51" to finally understand what the U.S. military had been hiding for so long. How did it all end?
How did it all start?
There are no detailed data on Area 51 in the public domain. According to analysts, previously there was a military base where experimental tests were carried out using aircraft. Repeatedly in these parts, eyewitnesses noticed unidentified flying objects. And so it was until 2013, when satellite images of the base did not appear in the public domain (they were subsequently deleted, but some of the images were preserved).
It was then that the base became "open", it was retrained into a training one. But many Americans do not believe this and claim that the main complex of "Area 51" is located underground. And the military base itself is just a cover from prying eyes.
You know that: it was in the area of ​​Area 51 that the top-secret SR-91 Aurora invisible aircraft was tested. According to eyewitnesses, visually it did not look like a familiar plane or a helicopter. It is possible that it was during the tests that they perceived it as a UFO, but the authorities did not provide any official comments on this subject. Since testing the SR-91 Aurora, the base has regularly increased in size.
Matty Roberts is an ordinary American who once jokingly posted a Facebook post to a humorous group, calling for an "Area 51 storm" to finally get evidence of aliens. This appeal, unexpectedly for everyone, was supported by more than 2 million Americans. And the date of the event was set on September 20, 2019. By the way, both Matty and the administration of the group where the post was originally posted, subsequently disowned this undertaking (and even deleted the post).
Subsequently, a new group was created dedicated to the storming of the closed territory, where it was already seriously proposed to "free the aliens." Information about the event took on a viral distribution, which was even a concern for US Air Force leaders.
Preparing for the storm and the reaction of the authorities
"Preparation" for the storming began on September 16th. At the same time, Heiko and Rachel became a refuge for all those who planned to visit Site 51. Almost a week earlier, the desert villages turned into a kind of center for the "alien festival". Already on September 17, more than 70 people came there as tourists.
Authorities were worried about the intention to conduct a "storm", arguing that the military had the right to use weapons against those who attempted to enter the restricted area under the Air Force's security. And a week before September 20, an additional perimeter with barbed wire and additional spotlights appeared around the base. The entire military base was transferred to enhanced security.
As early as September 17, some eyewitnesses attempted to break into the fence of Area 51. Govert Sweep and Tees Granzier were caught by the US military for trying to dig under the perimeter of the guarded facility. As a result, they were sent to court with the confiscation of all available equipment (worth about 10 thousand dollars).
Starting on September 18, the so-called "meme festival" began in Heiko. About 2 thousand people visited him. For the most part, they just listened to music, drank alcohol, danced. The media claimed that none of those present was preparing for a real storm on Area 51, and everything that happened was more like a huge open-air disco.
Storm Area 51
On September 20, at 16:45 local time, a storming was planned. About 80 people came close to the gates of Site 51. They were not aggressive, mainly took pictures against the backdrop of a military facility or talked with officers standing at the checkpoint.
All this was more like festivities. They even brought a huge flying saucer mockup, not to mention hundreds of "alien" inflatable dolls.
Eyewitnesses say that all this was prepared by those who planned to carry out the "storm". But the participants claim that many of the decorations were installed by the military themselves. Allegedly, in this way they tried to translate the whole event as a joke, to weaken the aggressive mood of the "attack aircraft". Who is right – now it's not possible to find out.
But as a result of the storming was recognized as one that did not take place. Of the majority of those present, no one came close to the checkpoint, since a fine of $ 1,000 was imposed for this with confiscation of property. The military did not use weapons, but they did not even allow anyone to approach the checkpoint. It is not known exactly how many military personnel were in Area 51 at that moment, but obviously ten times more than the "attack aircraft".
But several incidents nevertheless happened (according to the news bulletins):
One of the women present tried to climb under a barbed wire fence. In addition to the many scratches she received, she was subsequently fined 1 thousand dollars.
One of the men urinated on a barbed wire fence. He was also handed over to the local sheriff to draw up an offense report.
To all the rest, the military were as loyal as possible. Theoretically, almost everyone could have been arrested for being in a public place while intoxicated. But the officers preferred simply to "talk" with the "stormtroopers", without using either force or weapons.
What happened to those who decided to storm?
The most "affected" by the Govert Sweep event. According to a court decision, he was arrested for 10 days, adding to the penalty of a fine of 2 thousand dollars (for attempting to illegally enter a closed facility and for parking in the wrong place for this). Everyone else who tried to get into the base received fines of up to $ 1,000. There were no injuries after September 20, 2019. In total, the storming, which was originally considered a joke, was supported by more than 2 million Americans. The event has become so widespread that in 2020 the "festival" is planned to be held again. Heiko and Rachel hope so: villages can soon turn into a popular tourist destination
The Nuremberg Code and the ethics against the upcoming forceful vaccinochipization
Vaccination / chipization is moving by leaps and bounds and people around the world are already starting to think about how to avoid this miraculous manipulation. Of course, no one knows the laws, but in different countries the laws are also different, however, there is a universal law. It is called the Nuremberg Code.
The Nuremberg Code is an international document regulating the principles of conducting medical experiments and procedures on people. The Code was developed and adopted after the Nuremberg trial of doctors in 1947, as a result of which many, many citizens were sent to the gallows, in particular for the forcible administration of different vaccines to people. The code has only ten points and it reads:
1. The absolutely necessary condition for conducting an experiment on a person is the voluntary consent of the latter.
2. The experiment should bring positive results to the society, unattainable by other methods or research methods; it should not be random, essentially non-binding in nature.
3. The experiment should be based on data obtained in laboratory studies on animals, knowledge of the history of the development of this disease or other studied problems. Its holding should be organized in such a way that the expected results justify the fact of its holding.
4. When conducting an experiment, it is necessary to avoid all unnecessary physical and mental suffering and damage.
5.None of the experiments should be carried out if there is reason to assume the possibility of death or a disabling injury to the subject; an exception, perhaps, may be cases when research physicians act as subjects in carrying out their experiments.
6. The degree of risk associated with the experiment should never exceed the humanitarian importance of the problem that the experiment is aimed at
7. The experiment should be preceded by appropriate training, and its implementation should be provided with the equipment necessary to protect the subject from the slightest possibility of injury, disability or death.
8. The experiment should be carried out only by persons with scientific qualifications. At all stages of the experiment, those who conduct it or are engaged in it require maximum attention and professionalism.
9. During the experiment, the subject should be able to stop him if, in his opinion, his physical or mental state makes it impossible to continue the experiment.
10. During the experiment, the researcher responsible for carrying out the experiment should be prepared to terminate it at any stage if professional considerations, conscientiousness and caution in the judgments required of it, give reason to believe that the continuation of the experiment may lead to injury, disability or death test subject.
As American lawyers write, the key points are 1 and 6 – that is, the person involved in the vaccination must be capable to give consent; a person should be able to exercise freedom of choice, without the intervention of any element of force, deception, coercion, direct or hidden; the person must possess sufficient knowledge and understanding of the elements of the subject in question. The next universal legal document is called Article 6 of the 2005 UNESCO statement on bioethics and human rights. It is written there:
Article 6, section 1. Any preventive, diagnostic and therapeutic medical interventions should be carried out only with the prior, free and informed consent of the person concerned on the basis of adequate information. If necessary, consent must be expressed and can be revoked by the person concerned at any time and for any reason.

Article 6, section 3: In no case shall the collective agreement of the community or the consent of the community leader or other authority be a substitute for the informed consent of individuals.
Thus, any orders of a particular Parliament or a celebrated supreme leader on compulsory vaccination will violate Article 6 of the UNESCO statement on human rights and bioethics. Along the way, they violate the Nuremberg Code, in particular Article 1 and Article 6. It is still unknown how the authorities of different countries will try to circumvent these fundamental ethical documents.