Once Burned, Twice Shy—Why "Anti-Vaxxers" Are Really "Ex-Vaxxers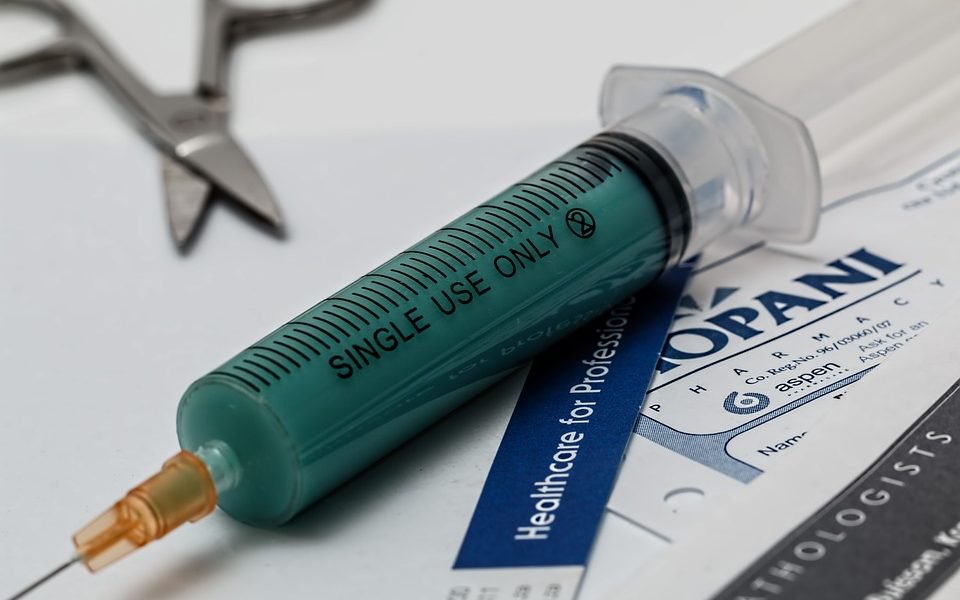 The Facts:Donald Trump was recently asked about the MMR vaccine, and he urged that everybody should get the shot and that vaccinations are necessary. This is a complete 360 turnaround to his comments about vaccines during his presidential campaign.
Reflect On:The corporate stranglehold that big pharma has on government and government policy his huge. This is one of many examples and why presidents make promises and then usually break them.
Over the past few months, news of measles outbreaks have once again bombarded the mainstream, urging more people to vaccinate their children without ever taking into account the facts that all parents should be made aware of.  Although 2018-2019 has been a big year for this type of hysteria, we've seen it throughout the past few decades. Just four years ago, for example, during the measles outbreak in California that was making headlines everywhere, a large number of those cases actually occurred among the vaccinated. Of the 194 measles virus sequences obtained in the United States in 2015, 73 were identified as vaccine sequences.
The media (Pharma-owned) generated high public anxiety. This fear mongering led to the demonization of unvaccinated children, who were perceived as the spreaders of this disease. Rebecca J. McNall, a co-author of the published report, is a CDC official in the Division of Viral Diseases who had the data proving that the measles outbreak was in part caused by the vaccinated. It is evidence of the vaccine's failure to provide immunity. (source)
That's one of multiple examples that we'll get to, but first, let's address Donald Trump. When asked recently about measles cases around the world, he told reporters that they "have to get the shots. The vaccinations are so important. This is really going around now. They have to get their shots."
This is a complete 36o degree turnaround from the last time he addressed the vaccination issue. During his presidential campaign, Trump was very outspoken about his belief that he believed vaccines could be harming our children, and that they're not as safe as we've been made to believe they are. He even called a meeting with vaccine safety advocate Robert F. Kennedy, who is very knowledgable on the subject, explaining how a vaccine safety commission was in the works.
Leading up to and during his presidential campaign Trump expressed that vaccines may be causing autism, that he is "totally in favor of vaccines" but wanted "smaller doses over a longer period of time."
He said,
Because you take a baby in–and I've seen it–and I've seen it, and I had my children taken care of over a long period of time, over a two – or three – year period of time. Same exact amount, but you take this little beautiful baby, and you pump — I mean, it looks just like it's meant for a horse, not for a child, and we've had so many instances, people that work for me."
It's one of multiple examples of presidents making promising and speaking out against an issue during their campaign run, and then completely changing their minds when they become president. Why is this? It's because America is owned, and the president has a boss.
Granted, Trump came into his presidency as an outsider, a clear outsider, he is not as willingly subservient to the masters of the American presidency as, for example, George Bush or Bill Clinton were.  This does not mean one cannot be controlled or persuaded.
Ultimately, we have to realize something important, and that's the fact that there are governments within governments, especially when we are talking about America alone. Multiple presidents and politicians in America have outlined this point for decades upon decades. For example, a couple of months ago in a live interview, Russian president Vladimir Putin said with regards to the American presidency:
"So a person is elected, he comes with his ideas. Then people with briefcases come to visit him, well dressed, in dark suits, kind of like mine. Except instead of a red tie it's black or navy. And then they explain what to do, and the whole rhetoric changes, you see? This happens from one administration to the next." (source)
Despite the fact that Trump has threatened a lot of powerful interests, he too has ties to big power. He is, in a sense, simply playing the same game as presidents before him, perhaps serving another entity within America's governments within governments or Deep States within Deep States.
Here's another great quote from President Theodore Roosevelt:
Political parties exist to secure responsible government and to execute the will of the people. From these great staffs, both of the old parties have ganged aside. Instead of instruments to promote the general welfare they have become the tools of corrupt interests which use them in martialling [sic] to serve their selfish purposes. Behind the ostensible government sits enthroned an invisible government owing no allegiance and acknowledging no responsibility to the people. To destroy this invisible government, to befoul the unholy alliance between corrupt business and corrupt politics is the first task of the statesmanship of the day. (source)
This is the problem we face today, and it's impossible, in my opinion, that any president could legitimately threaten this 'Deep State' in a way that would completely crumble it. The only ones capable of doing that are us, me and you, and that is the process we are going through right now.
More recent MMR Vaccine News From CE
CETV is a platform we created in order to combat the censorship and demonetization we have been facing over the past few years. On a recent episode of The Collective Evolution Show on CETV, we discussed the MMR vaccine in greater detail. We discussed the mainstream media and the way they fear monger and blame the unvaccinated without addressing important facts. We talked about the history of measles outbreaks in highly vaccinated populations, provided multiple clips from scientists and doctors sharing information related to the above, and cited examples of fraud, specifically with regards to the MMR vaccination and the CDC.
Below you can watch our discussion, as the first hour is free. To watch the other 2 hours of this episode, become a member of CETV.
According to a MedAlerts search of the FDA Vaccine Adverse Event Reporting System (VAERS) database, as of 2/5/19, the cumulative raw count of adverse events from measles, mumps, and rubella vaccines alone was: 93,929 adverse events, 1,810 disabilities, 6,902 hospitalizations, and 463 deaths. The National Childhood Vaccine Injury Act has paid out approximately $4 billion to compensate families of vaccine injured children. As astronomical as the monetary awards are, they're even more alarming considering HHS claims that only an estimated 1% of vaccine injuries are even reported to the Vaccine Adverse Events Reporting System (VAERS). If the numbers from VAERS and HHS are correct – only 1% of vaccine injuries are reported and only 1/3 of the petitions are compensated – then up to 99% of vaccine injuries go unreported and the families of the vast majority of people injured by vaccines are picking up the costs for vaccine makers' flawed products.
From 2013 to 2017, measles killed 2 people, but the vaccine killed 127 people. The odds of dying from the measles are 0.01 – 0.02 percent, meaning you have a greater chance of getting hit by a lightning bolt multiple times. Furthermore, if your child contracts the measles, they will be immune for life, but that cannot be said for vaccinated children.
Why are these facts never publicly acknowledged?
Below is a great quote from Robert F. Kennedy Jr. that illustrates my point quite well:
Those of you who have been involved in the past in the battle to protect our children from poorly made vaccines or toxic chemicals in our food or in our water know the power of these industries and how they've undermined every institution in our democracy that is supposed to protect little children from powerful, greedy corporations. Even the pharmaceutical companies have been able to purchase congress. They're the largest lobbying entity in Washington D.C.. They have more lobbyists in Washington D.C. than there are congressmen and senators combined. They give twice to congress what the next largest lobbying entity is, which is oil and gas… Imagine the power they exercise over both republicans and democrats. They've captured them (our regulatory agencies) and turned them into sock puppets. They've compromised the press… and they destroy the publications that publish real science. (source)
Furthermore, it's hard to trust mainstream news about these outbreaks, when stuff like this is happening.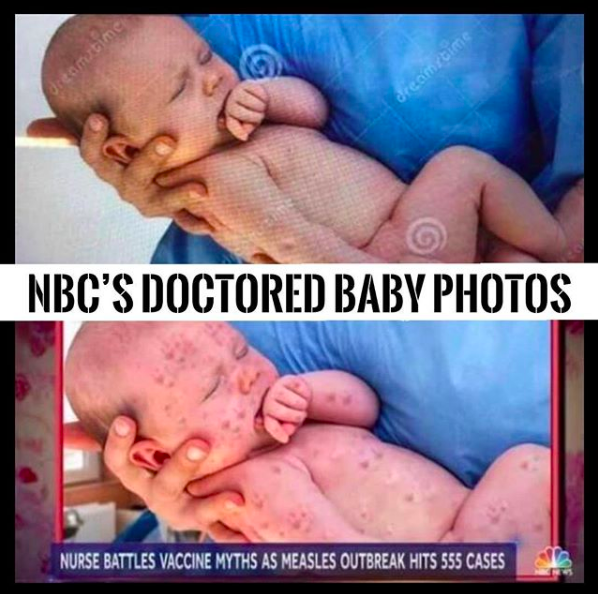 This above was posted by Robert F. Kennedy Jr on his Instagram, with the following statement above it:
AFTER DEMANDING CENSORSHIP OF "VACCINE MISINFORMATION," NBC BROADCASTS DOCTORED PHOTO OF SICK BABY TO FRIGHTEN VIEWERS AND ENRICH NO.1 ADVERTISER, MERCK.
Big Pharma's $27 billion in annual advertising expenditures has transformed NBC and the other networks into marketing arms for their uber-lucrative vaccine divisions. Merck, NBC's top advertiser, falsified the MMR's preclinical trials by adding rabbit antibodies to human blood vials to defraud FDA and win its licensed MMR monopoly. Now, NBC has committed baldfaced fraud by photoshopping measles spots onto a stock picture of a baby as part of fear mongering propaganda campaign to promote Merck's badly flawed vaccine. (BTW, an infant this age would only get measles if his mother failed to pass him sufficient antibodies, a condition nearly always associated with Mercks flawed vaccine which is known to dramatically reduce maternal antibodies). Last month, NBC lead the charge to shame social media platforms to censor "misinformation about vaccines." Yet, NBC is a primary vector for vaccine misinformation that benefits its top advertiser. Is it any wonder that Americans mistrust the media?
Again, Donald Trump is not as compromised as other presidents have been in the past, but he has indeed been somewhat compromised and is still influenced in ways that do not best serve the people, and that much is clear.
As long as the political system remains corrupt, presidential candidates who aren't easily influenced will never take office. Trump may not be on the same level as those before him like Bush and Clinton, but he is indeed corrupt, all about big business, and not an ideal person to call our 'leader.'
The Takeaway
At the end of the day, we cannot keep hoping for change in a system that's designed to keep us enslaved. Change is here, it's happening, and we are living in it. Year after year the collective becomes more aware of things they were not aware of before, and as a result, collective consciousness shifts. Be it awakening to political corruption like this and the stranglehold corporations have over governmental decisions, or switching to a plant-based organic diet, or something else, change comes from us and what we choose to participate in. Perhaps one day, nobody will vote, then what would happen?
Havana Syndrome again? CIA officers are mowed down by a mysterious disease
A CIA officer in Moscow experienced symptoms of the so-called "Havana syndrome" in 2017. This became known to The New York Times with reference to sources in diplomatic circles.
CIA officer Mark Polimepulos, who helped lead covert operations in Russia and Europe, complained about the manifestation of mysterious symptoms. According to the newspaper, in December 2017, he felt severe dizziness, which later developed into a prolonged migraine, forcing him to retire. At that time, Polymerpoulos was 48 years old.
It is noted that such a case was not the only one. Similar symptoms were experienced by the staff of the American ambassadors in Cuba and China in 2016-2018. However, the exact number of cases and the place where this happened is not named. It is alleged that the US diplomats have tried to influence in a similar way around the world.
At the same time, the US State Department was unable to establish an unambiguous reason that caused the "Havana syndrome." Among other things, it was assumed that the diplomats may have been exposed to an unidentified sound effect.
In 2017, it was reported that, beginning in late 2016, American diplomatic officials and their relatives in Cuba began to complain of symptoms such as hearing loss, nausea, headaches and balance disorder. 
The Associated Press received audio footage of the attack and described the harassing sounds as "the high-pitched sound of crickets combined with fingernails scratching on a board." Then the American government suggested that Russia or China could be the culprit.
Many victims are still undergoing rehabilitation. Specialists from the University of Pennsylvania performed magnetic resonance imaging and revealed visible changes in the structure of the brain in the diplomatic missions.
Differences were found in 23 men and 17 women who complained of health problems while on diplomatic duties in Havana. Scientists have yet to figure out what causes the unusual symptoms.
How Russia and the United States nearly started a nuclear war in 1995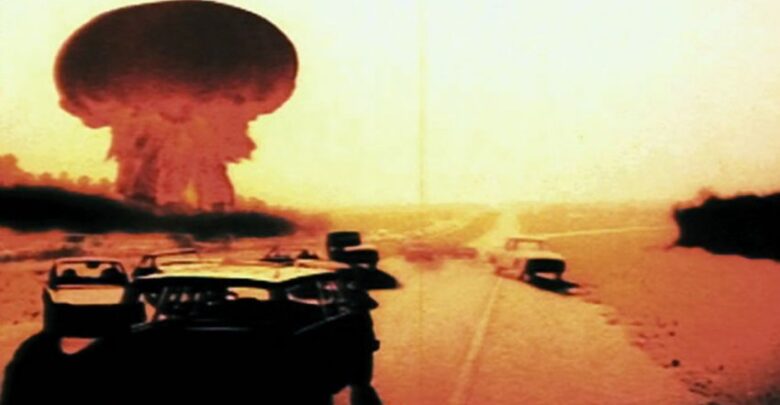 The Norwegian meteorological rocket incident remains the only time in history that the Russian president has activated his nuclear briefcase.
On January 25, 1995, Doomsday could have come in the world: the Russian Federation was preparing to launch a nuclear strike on the United States. How did it come about that the states that left the confrontation of the Cold War in the past and had just normalized relations with each other found themselves on the verge of mutual destruction?
The beginning of the war?
The cause of the crisis was an ordinary Norwegian meteorological rocket. Its launch from the small island of Anneia at 7 am local time (10 am Moscow time) towards Spitsbergen caused a stir in Russia.
Black Brant XII. Legion Media / ZUMA Press
Equipped with scientific equipment to study the aurora borealis, the Black Brant XII was similar in size to the nuclear-powered American Trident D-5 ballistic missile, intended for launch from submarines. In addition, it flew along a trajectory along which, as the Russian Defense Ministry believed, American missiles would fly in the event of a nuclear war.
In December 1994, Norway informed 28 states, including Russia, about the planned launch, but did not give a specific date, limiting itself to specifying the period: from January 15 to February 10 of the next year. Due to bureaucratic delays, this information did not reach the Russian Missile Warning System, which sounded the alarm.
Decisive minutes
An emergency meeting with the country's top political and military leadership was convened in the Kremlin. Defense Minister Pavel Grachev, Chief of the General Staff Mikhail Kolesnikov and President of the Russian Federation (as Supreme Commander-in-Chief) Boris Yeltsin had three strategic missile forces control terminals activated – the so-called nuclear suitcases.
Vladimir Sayapin / TASS
The military believed the lone missile could have been fired to create an electromagnetic pulse that knocked out Russian radars and communications systems. Following it, a massive blow could be expected.
For several tense minutes, as leaders watched it flight, it was decided whether Russia would launch a nuclear strike against the United States.
"Little is known today about what Yeltsin said at the time, given that it could have been some of the most dangerous moments in the entire history of the nuclear era," The Washington Post journalist, David Hoffman wrote three years after the incident : "They make it clear that the Cold War nuclear readiness system continues to operate, and how catastrophic its consequences could be, despite the fact that the feud between the great powers is already over."
The situation was discharged only when it became clear that the rocket had gone towards Spitsbergen (not far from which it fell into the ocean). The nuclear cases have been deactivated.
Russian President Boris Yeltsin (center) and Russian Defense Minister Pavel Grachev (right). Igor Mikhalev / Sputnik
The incident with bringing Russia's Strategic Nuclear Forces to combat readiness, soon became the property of the world community. When, four years later, the Norwegians were about to repeat their launch of Black Brant XII and reported this to the Russian Foreign Ministry, the US additionally warned all key Russian military departments about it through their channels. As a result, this time there were no unpleasant surprises.
Source: rbth.com
Germany conducted exercises in case of nuclear war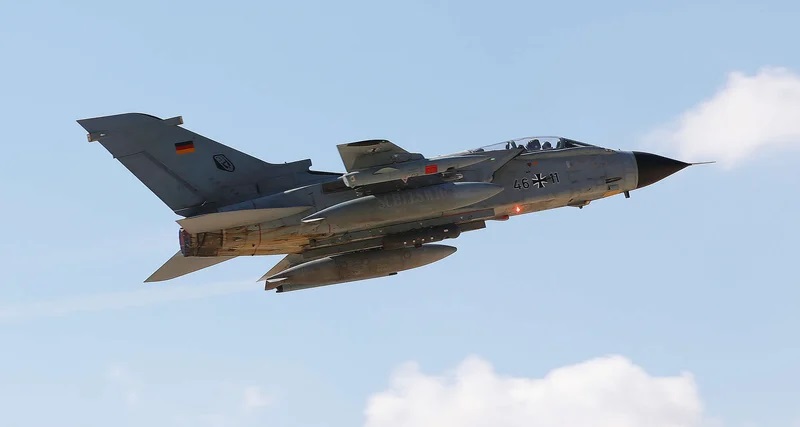 The Bundeswehr with partners in the North Atlantic Alliance ( NATO) trained in operations in a nuclear war.
The German army, together with Italian, Belgian and Dutch colleagues, conducted exercises in the event of a conflict with the use of nuclear weapons.
The location of the exercise "Steadfest Noon" was chosen airbase "Nörfenich", where the tactical squadron of the Luftwaffe 31 "Boelcke" is located. Together with the Luftwaffe of the Bundeswehr, the air forces of other NATO countries, in particular, Italy, the Netherlands and Belgium, took part in the exercises.
According to a report by Bild, the exercise scenario involved training procedures for safely removing nuclear weapons from storage, delivering ammunition and installing them on aircraft. The training flights took place without nuclear weapons, and in parallel with the aviation exercises at the Büchel airbase, where the tactical squadron of the Luftwaffe 51 Immelman is located, the Resilient Guard air defense systems were trained to protect the airfield from air attacks.
The training sites for the Luftwaffe of the Bundeswehr were not chosen by chance, since the Nörfenich airbase is a reserve storage site for the B61, a hydrogen bomb that forms the basis of nuclear weapons of the US strategic nuclear forces. 
Some of this ammunition is stationed at NATO bases in Europe. The exact number of hydrogen bombs that are stored at European sites and which ones are not reported. In Europe, the B61 is carried by Panavia Tornado fighter-bombers (pictured) and General Dynamics F-16 Fighting Falcon fighters.
Recall that the B61 thermonuclear bomb is the main weapon of the US strategic nuclear forces, although it entered service in 1968. Since 2012, a new guided version of the B61-12 has been under development, which will replace all B61 and B83 bombs that have been in service since 1983. It can be used both on strategic bombers and tactical aircraft. About two billion dollars were spent on the development of the 12th modification of the aerial bomb.