Olive Leaf and Longevity. Major Health Benefits Discovered in Recent Research

Scientists have isolated the unique molecule that provides olive oil with its multitude of health and life-extending benefits. Known as oleuropein, it is the polyphenol that can help lower bad cholesterol and blood pressure, prevent cancer, protect against oxidative damage, and help guard against cognitive decline.1,2 Oleuropein provides the distinctive tangy, pungent, almost bitter flavor found in high quality extra virgin olive oils.2 It's also responsible for most of olive oil's antioxidant, anti-inflammatory, and disease-fighting characteristics.2-4 In fact, when oleuropein was given to animals with tumors, the tumors completely regressed and disappeared in 9 to 12 days!5
The olive tree (Olea europaea) produces oleuropein abundantly in its leaves as well as in the olive fruit itself, and special processing techniques now allow for the extraction of a stable, standardized form of oleuropein. That means that consumers can have access to one of the most beneficial components of olive oil without the necessity of consuming excessive amounts of olive oil.
Olive leaf extracts and their oleuropein constituents are best known for their blood pressure-lowering effects, but the latest studies reveal their health benefits extend well beyond that. Additional anti-inflammatory and antioxidant properties offer promise in fighting atherosclerosis, diabetes, cancer, neurodegenerative diseases, and even arthritis.
Blood Pressure
Animal studies demonstrate that olive leaf extracts lead to significant drops in elevated blood pressure.6,7 Remarkably, these effects are evident when supplementation occurs either before or after the animals develop hypertension. This means that the extracts have the ability to both prevent and treat high blood pressure.8
The drop in blood pressure is accompanied by reduced pressure in the heart's left ventricle. This results in improved blood flow to the heart's own coronary blood vessels. Additional human studies demonstrate the ability of olive leaf extracts to significantly reduce blood pressure measurements.9
One particularly fascinating study was conducted among identical twins with borderline hypertension (blood pressure in the range of 120-139 mmHg over 80-89 mmHg).10 Studies of identical twins virtually eliminate genetic variations which may impact study results. After 8 weeks, placebo recipients showed no change in blood pressure from baseline, but patients supplemented with 1,000 mg/day of olive leaf extract dropped their pressures by a mean of 11 mmHg systolic and 4 mmHg diastolic.10 The supplemented patients experienced significant reductions in LDL cholesterol.
A human study measured olive leaf extract against captopril, one of the conventional drugs used for treating hypertension.11 In this study, patients with stage-1 hypertension (140-159 mmHg over 90-99 mmHg) took either 500 mg of olive leaf extract twice daily, or 12.5 mg of captopril twice daily, which was increased as needed to 25 mg twice daily. After 8 weeks of treatment, both groups experienced a drop in mean blood pressure from baseline (11.5 and 13.7 mmHg systolic; 4.8 and 6.4 mmHg diastolic, respectively), with no significant difference between the two groups. In other words, the olive leaf extract performed as well as the prescription drug. A closer look in the laboratory reveals the reason for this equivalence. Although they utilize different mechanisms of action (oleuropein acts as a natural calcium channel blocker and captopril is a well-known ACE-inhibitor), both oleuropein and captopril function inside the vasculature to decrease the tension in the walls of blood vessels and promote widening of the vessels (vasodilation), ultimately lowering blood pressure.12-15
Important!
The proven blood pressure-lowering effects of olive leaf extracts are potent enough to warrant caution if you are taking prescription blood pressure drugs.60 If you are on blood pressure medication, it's essential that you speak to your prescriber before starting supplementation.
Arterial Health
Blood pressure is only one measure of cardiovascular health; arterial health is equally important. The endothelial cells that line arterial walls play a key role in maintaining blood flow and pressure; they also regulate the distribution of smooth muscle cells and sustain an even flow of blood through vessels. Endothelial dysfunction is one of the earliest stages in hardening of the arteries (atherosclerosis), which occurs when plaques build up in the arterial walls. These plaques eventually block blood flow and can trigger a heart attack or stroke.
Olive leaf extracts fight endothelial dysfunction at multiple levels. They increase the production of nitric oxide, a signaling molecule that helps relax blood vessels.16,17 They reduce the production and activity of a class of molecules known as matrix metalloproteinases, or MMPs.18–20 Excessive MMP activity literally dissolves the gel-like matrix that holds cells together, making vessel linings increasingly vulnerable to plaque damage. They also help prevent the oxidation of LDL-cholesterol, which is one of the earliest events in developing atherosclerosis.21–23 Oxidized LDL triggers inflammation, further damaging arteries, and olive leaf extract has multi-targeted anti-inflammatory effects.20,24,25
Polyphenol compounds found in olive leaves have been shown to help directly prevent the formation of arterial plaques (and thereby reduce the risk of heart attack and stroke) in two ways. First, they reduce the production and activity of a series of "adhesion molecules."26–28 These substances cause white blood cells and platelets to stick to arterial walls, resulting in early plaque formation. Second, they reduce platelet aggregation (clumping) by multiple mechanisms, which reduces the risk that tiny clots will form at sites of plaque to produce a stroke or heart attack.29,30
Diabetes
The diabetic (and pre-diabetic) state of chronic blood sugar elevation imposes substantial oxidative stress throughout the body, triggering inflammation and tissue damage that rapidly accelerates aging. Treatments for diabetes have two main goals:
lowering blood glucose to normal levels, and
limiting the damage done by the inevitable blood sugar spikes that still occur.
Olive leaf extracts are showing real promise in both of these areas. In animal and basic lab studies, olive leaf extracts and oleuropein have been found to lower blood sugar through several mechanisms.31–34 They slow the digestion of starches into simple sugars, slow absorption of those sugars from the intestine, and increase the uptake of glucose into tissues from the blood.31,32 They protect tissues from the oxidant damage caused when glucose binds to proteins in the process called glycation.33,34 They also increase levels of other natural antioxidant systems in the body, broadening the degree of protection.33
These mechanisms have directly observable benefits. Studies show that diabetic animals supplemented with olive leaf extracts experience significant reductions in blood sugar and cholesterol.33,35 In a dramatic head-to-head study, diabetic rats were treated with either olive leaf extract or glyburide (Diabeta®), a common glucose-lowering drug.35 By the end of the study, the antidiabetic effects of the extract proved superior to those of the drug.35
One intriguing study showed that when lab rats were fed a high-fat, high-carbohydrate diet, they developed all the signs of metabolic syndrome (excessive abdominal fat, hypertension, abnormal lipid profile, and impaired glucose tolerance).36 But when animals were fed that unhealthy diet along with olive leaf extracts, virtually all of the metabolic abnormalities improved or, in some cases, normalized.36
Human studies reveal that supplementing with 500 mg of olive leaf extract once daily resulted in significant reductions in hemoglobin A1c levels, the standard marker of long-term exposure to elevated blood sugar in diabetic people.31 Supplementation also lowered fasting plasma insulin levels, an important point because chronic insulin elevations may contribute to diabetics' higher cancer risks.31,37
Cancer
The Mediterranean diet is renowned for its ability to reduce the risk of cancer.38,39 While numerous aspects of the diet contribute to this risk reduction, there's growing evidence that olive oil—and specifically its oleuropein content—are key components of the diet's anti-cancer effects.
Studies show that oleuropein's antioxidant effects help it battle cancer formation at its earliest stages. Olive leaf extracts inhibit DNA damage from reactive oxygen species, which is the very first step in development of malignant cells.40 Once cells become cancerous, they rely on a host of chemical signaling factors that promote their growth and organization into tumors. Olive leaf compounds are known to inhibit growth factors and disrupt signalling pathways.41–43 Oleuropein also suppresses an enzyme cancer cells rely on to derive and store energy from dietary carbohydrates.44
Oleuropein and olive leaf extracts have numerous other mechanisms of action against cancer:
They help prevent inflammation, another major promoter of tumor growth.41
In breast cancer cells specifically, oleuropein reduces malignant cells' ability to respond to estrogen, the female hormone that many breast cancer cells depend on for their survival.43
Oleuropein inhibits the production of the "protein-melting" enzymes that cancer cells need in order to invade healthy tissues and metastasize to distant parts of the body.19
These mechanisms have now been shown in laboratory and animal studies to reduce the rates of occurrence, and subsequent development, of a broad variety of cancers, including those of the brain, head and neck, breast, liver, bladder, prostate, and skin, as well as leukemia.42,43,45–49
In one especially vivid study, mice with a high spontaneous cancer rate were orally supplemented with oleuropein.5
The tumors completely regressed and disappeared in 9 to 12 days! When the tumors were examined before they vanished, they were found to have a disordered, crumbly consistency, and no cancer cells remained alive within.
Neuroprotection
Olive extracts help protect the brain and central nervous system from the destruction brought on by strokes and age-related degenerative conditions such as Alzheimer's and Parkinson's diseases.50 They accomplish this by suppressing inflammation and reducing the damage done by oxidative stress.
In acute brain injuries such as those caused by a stroke or trauma, damaging processes such as oxidative stress occur within minutes of the original event—and, ironically, are worsened by the return of normal blood flow to the area.50,51
Researchers found a number of positive effects in animals that were pre-treated with olive leaf extract and then induced with a stroke. Compared with untreated animals, the treated animals experienced a sharp reduction in markers of oxidation and an increase in normal cellular antioxidant systems.52,53 Microscopic examination of brain tissue revealed a similar decline in injury to brain cells and up to a 55% decrease in the volume of dying brain tissue.50 Similar results are shown in experimental spinal cord injury in animals pretreated with oleuropein.53
Olive leaf extracts offer similar protection for neurodegenerative diseases. Oxidative stress occurs more gradually in neurodegenerative diseases. However, the effects add up over a lifetime, producing inflammation and other changes that result in the accumulation of abnormal proteins that interfere with brain function and kill neurons. Olive leaf extracts help prevent these abnormal proteins from assembling into the neurofibrillary tangles seen in the brains of people with Alzheimer's and similar diseases.54–56
Arthritis
Olive leaves and their extracts have long been used in the Mediterranean as folk remedies for arthritis. Now, scientific evidence has proven that olive leaf extracts can in fact interfere with the development of several different kinds of arthritis, including gout, rheumatoid arthritis, and osteoarthritis.
Gout is caused by the accumulation of uric acid crystals in joints, the byproducts of impaired recycling of DNA and RNA in cells. In a mechanism identical to that of allopurinol (the gold standard drug therapy for gout), oleuropein prevents the buildup of uric acid by inhibiting xanthine oxidase, the enzyme responsible for converting DNA and RNA into uric acid.57
Oleuropein has also been found to help prevent and treat symptoms of rheumatoid arthritis. When administered at the earliest sign of arthritis in animal models, oleuropein prevented symptoms from developing and also produced marked improvement in the microscopic appearance of joint tissue from affected animals. When administered after arthritis was fully developed, there was significant improvement in inflammatory changes to joints, compared with untreated animals.58
Oleuropein had similar benefits on osteoarthritis. In animal models of this degenerative joint disease, olive leaf extract improved joint swelling, improved the microscopic appearance of joint tissue, and prevented the production of inflammatory cytokines.59
Summary
The Mediterranean diet reduces your risk for virtually every condition associated with aging. Olive oil is a major component of that diet. Olive leaves contain higher amounts of oleuropein, a polyphenol with unique health-improving attributes. These extracts have been used in traditional medicine for centuries to improve age-related diseases.
Now, scientific evidence has shown that these extracts have a remarkable impact on blood pressure and heart disease—and they can help protect against other age-related chronic conditions as well. Convincing evidence now shows that oleuropein-rich olive leaf extracts help prevent many of the underlying factors leading to diabetes, cancer, neurodegenerative diseases, stroke, and arthritis.
Extra-virgin olive oil and olive leaf extract should be considered an important component of one's health and longevity program.
New Physics: Mysterious radiation pointed to the verge of discovering a "ghost" particle that makes up dark matter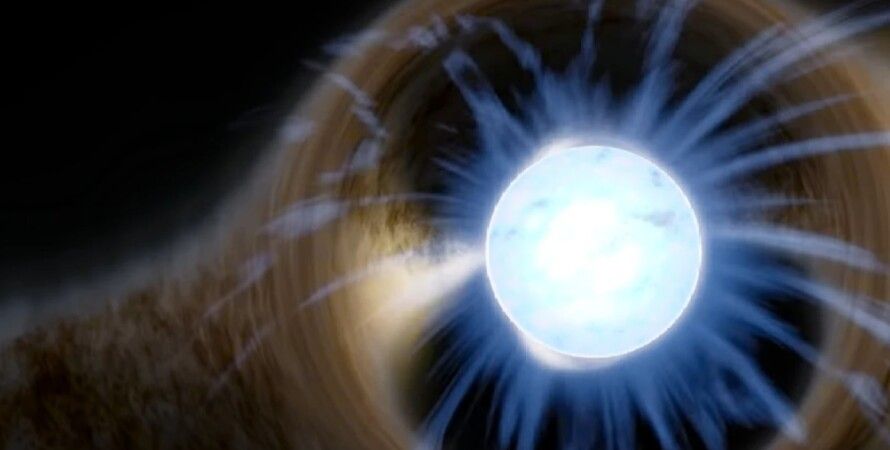 Physicists at the Lawrence Berkeley National Laboratory in the United States have found that the mysterious high-energy radiation emitted from the vicinity of a group of neutron stars may indicate the existence of axions – not yet discovered particles within the framework of New Physics, the search for which has been going on since 1977. It is assumed that special types of axions form dark matter. This is reported in an article published in the journal Physical Review Letters. The research is summarized in a press release on Phys.org.
It is believed that axions can form in the core of neutron stars and transform into photons in the presence of a powerful magnetic field. To detect the electromagnetic radiation associated with axions, you need to find stars that do not emit radiation at different wavelengths that can mask the desired signal. 
These objects include the Magnificent Seven neutron stars that emit only X-ray and ultraviolet radiation. They are located at a distance of 200-500 parsecs from the Earth.
The researchers ruled out the scenario that the excess X-rays produced by the Magnificent Seven are actually emitted by other, more distant objects. These sources would be found in datasets from the XMM-Newton and Chandra X-ray space telescopes.
The extra X-rays likely originate from axions hitting an extremely strong electromagnetic field billions of times stronger than the magnetic fields that could be created on Earth, the scientists concluded. The axions themselves resemble neutrinos in their properties, since both have insignificant masses and rarely and weakly interact with matter.
The axion is currently viewed as the most promising candidate for dark matter particles, since another hypothetical candidate, the massive WIMP particle, has gone unnoticed in experiments aimed at detecting it. 
In addition, there may be a whole family of axion-like particles that form dark matter, as suggested by string theory. If axions are found, it will prove that there is a whole new area of ​​physics outside the Standard Model describing the properties of all known particles.
To find out, the next step will be to study white dwarfs, which are not expected to emit X-rays.
"If we see an abundance of X-rays there too, our arguments will be pretty compelling," said lead author Benjamin Safdie.
The goal of human civilization is to create AI and disappear?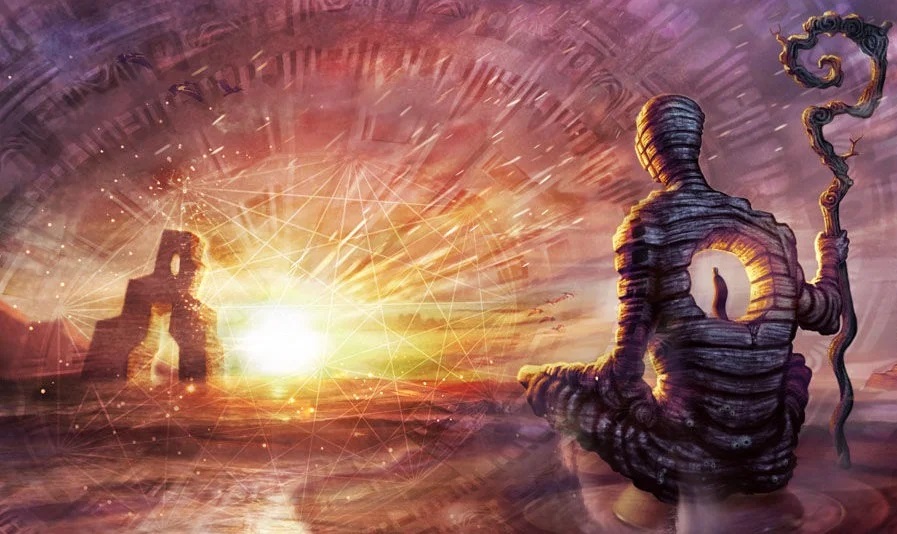 Various sources often talk about civilizations that lived long before us. They all developed, prospered for a while, and then disappeared in an incomprehensible way.
What is the reason for their decline, we probably will not know. All we can do is admire the remains of stone buildings, over which time has almost no power.
While looking for an answer, we somehow accidentally stumbled upon an interesting saying about the life of Japanese samurai: "A samurai has no goal, but a path." In the end, the "path of the samurai" ended in what is known – death. The path of any civilization ended in the same way.
If you look at the issue through the prism of a samurai saying, then there is no point in looking for why and how civilization ended its existence. Probably, the process itself and its result are important here. But to whom is it important and what result does it expect?
Mysterious director
Apparently, behind the curtains of this "ancient theater" there is a mysterious "director" who periodically makes necessary adjustments to the history of civilization.
To figure out what's what, you need to look at current trends in science. Where does a person strive with such an irresistible desire to "play God." This attracts him and at the same time frightens him, but in no way turns him away from the intended path. Most likely, artificial intelligence (AI) is the purpose of our civilization's existence.
About 50 years ago it would have seemed nonsense, but to someone, perhaps even now. However, if you trace the last 100 years of the life of our civilization, you get the feeling that most of the discoveries were given to mankind at the same time. A powerful leap has taken place in a hundred years. Why did it happen?
At the beginning of the last century, scientists recognized the existence of fields that have memory and the ability to store and transmit information. It is very likely that such or a similar field can be around the Earth and, more interesting, possess intelligence. Isn't this the same "Director" hiding behind the screen of the "ancient theater"?
If this is so, then at a certain moment the "Director" gives the selected scientist "access" to certain knowledge (perhaps even in a dream, like Mendeleev), and another scientific breakthrough occurs in the world. Step by step, discovery after discovery, humanity is steadily moving towards the creation of AI. The trend is already well visible.
AI is probably the next "Babylon", which will combine all the knowledge, culture and accumulated experience of civilization. In the future, the neural network will enter into a connection with the general information field and leave humanity without knowledge, technology, and even a spoken language. This will be the next decline of civilization. And the "Director" will receive another array of new data (experience) in order to start creating a new civilization.
If someone believes that past civilizations ended in large-scale conflicts, then most likely this is already the consequences of "turning off" AI.
Co-founder of Skype talked about the threat of AI to humanity
One of the creators of the Skype internet call service, Jaan Ta
llinn, said that the development of artificial intelligence (AI) threatens humanity. According to him, humans face three key threats, but it is AI that should be feared most of all, the expert said.
Tallinn explained that at the moment, no one can predict what development AI will achieve in the next decades. In addition, the fact that scientists are creating artificial intelligence that can form a new AI without human intervention is also a cause for concern.
In addition, as the co-founder of the popular video calling service noted, the development of synthetic biology also causes concern. According to him, this direction in science allows the creation of artificial DNA sequences and biological systems that may not exist in nature.
Tallinn also drew attention to the fact that he fears we are entering an era of "unknown unknowns", things that people are not even able to imagine right now.
Volkswagen robot will autonomously charge cars: a working prototype presented
The renowned German car manufacturer announced a new development. This time, engineers have created a unique robot capable of autonomously charging electric vehicles. 
For more than a year, specialists have been developing this project, but only now the concern was ready to demonstrate the first working prototype. The robot is ready to charge electric vehicles and has shown the high efficiency of this process.
It is called the Mobile Charging Robot, and experts have already compared it to the R2-D2 droid from Star Wars, including squeaks and clangs. Indeed, there is a similarity. Before implementing this idea, the engineers decided that robots should be allowed to charge cars parked in large residential complexes.
This will save their owners from leaving in order to find a gas station. Another advantage is that large parking lots and garages do not have to contain several expensive charging points for electric cars. The car company said in a press release that the robot works exclusively autonomously.
It independently controls and interacts with the vehicle being charged. It opens the cover of the charging socket and independently connects the power plug, then disconnects it. The robot looks like a trailer, which is a mobile energy storage.
It is capable of charging multiple electric vehicles at the same time. Despite the fact that the manufacturer confidently praises its concept, experts saw inefficiency in the fact that first it is necessary to charge the robot's battery, which is then used to recharge electric cars.
Volkswagen Group Components CEO Thomas Schmall noted that creating an efficient charging infrastructure for the cars of the future is an important step in the company's development.
Its engineers focus on finding solutions to avoid costly do-it-yourself measures. The mobile robot is only part of the concept that will continue to be developed.