Occult rituals in the backwoods of Wisconsin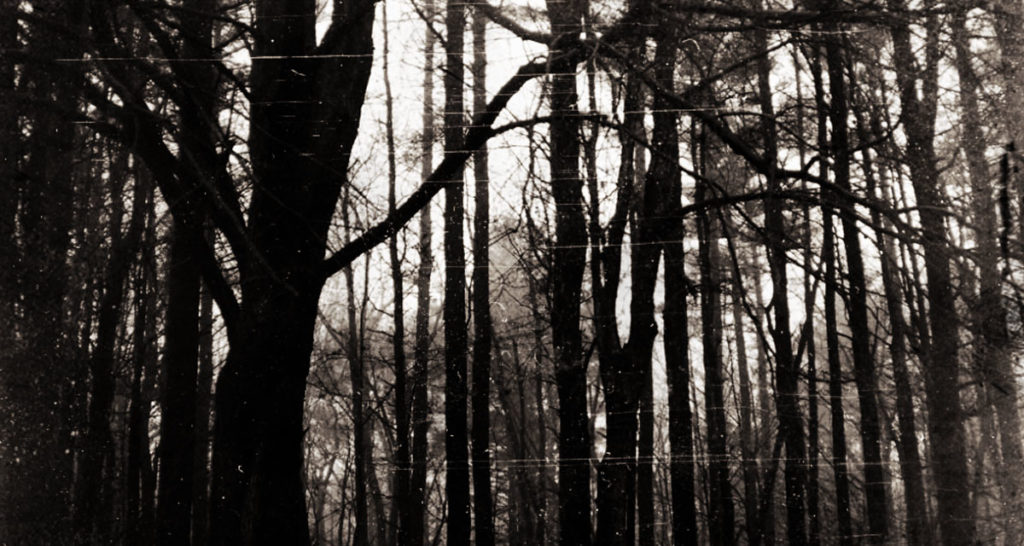 Were the violent rituals of Satanic cults in the Wisconsin woods responsible for creatures like the goatman and the Beast of Bray Road?
In 2010 the city of West Bend, Wisconsin (about 45 minutes north of Milwaukee) attempted to set a new Guinness world record for the largest Thriller dance. Mexico City set the record in 2009 (and still holds it) with over 13,500 people doing Michael Jackson's infamous zombie dance in unison. That's nearly half of West Bend's entire population, so breaking that record was unlikely. A mere 1,935 participants showed up at West Bend's Regner Park (where I like to do my morbid beach reading on the rare occasion I venture out into the sun) to dance and shamble their rotting hearts out. While they were many thousands away from breaking the world record, they did successfully set a new U.S. record which no one cares about and has seemingly been forgotten.
That sums up life in West Bend pretty well: Meh.
But, as I have written previously, the town that unwittingly hosts Cult of Weird headquarters (I'd probably be burned at the stake if word got out) is not without it's weird side.
Until earlier this year, when Morgan Geyser and Anissa Weier were sentenced to decades in mental institutions for the attempted murder of their friend in 2014 to gain the favor of Slenderman, the girls were residents of the Washington County Juvenile Detention center mere minutes from Cult HQ.
We're also uniquely positioned between two significant goatman legends. And the nearby Kettle Moraine State Forest is not without it's own share of peculiarities, including a 270-foot high glacial formation that allegedly houses a UFO base, and, of course, Satanic rituals in the woods.
That's how Wisconsinites do: Beer, football, and Beelzebub.
I first heard about possible occult activity in the Kettle Moraine years ago, but never came across any information to corroborate the claims. After listening to an interview with filmmaker Seth Breedlove on the latest episode of the Astonishing Legends podcast, though, it seems the Kettle Moraine cult draws some interesting parallels with the circumstances surrounding the birth of one of Wisconsin's most notorious legends.
The Beast of Bray Road
The Beast of Bray Road is undoubtedly one of Wisconsin's strangest legends. Beginning in the late 1980s, residents of Elkhorn, Wisconsin were experiencing a series of harrowing encounters with a large, hairy, bipedal canine creature. Author Linda Godfrey, then a journalist for a small local newspaper, began investigating the sightings. Before long the Wisconsin werewolf was making international headlines.
But the Beast of Bray Road is just another cryptid case like any other dogman sighting, Bigfoot, or Mothman, right?
Maybe not.
Seth Breedlove and his production company Small Town Monsters came to Wisconsin earlier this year to film their upcoming documentary The Bray Road Beast. On the last day of filming, as Seth recounts in the Astonishing Legends podcast, a single interview changed his entire perspective on the legend, and now it's changing mine as well…and possibly shedding some new light on my Kettle Moraine cult research.
The man in front of the camera was John Fredrickson, a former Walworth County Animal Control officer. During the time of the Bray Road sightings, he had been investigating numerous cases of animal mutilation that were seemingly connected to occult rituals in the woods around Elkhorn. And while some of it may have been teenagers, John believes local law enforcement, teachers, and other prominent citizens may have been involved, and people were coming from around the world to participate.
Initially, I didn't think much about these claims. I assumed it was run-of-the-mill 90s Satanic Panic. During Seth's discussion on the podcast, however, a few more points were touched on that made me realize there may actually be something to it:
1. Walworth County was one of the top 3 counties for Satanic activity
2. Animals were mutilated for the rituals
3. An FBI agent speaking to John admitted they were aware of the activity
Here's why those three details are significant:
A Cult in the Kettle Moraine
My mother remembers seeing a report on the news in the late 1970s or early 1980s about a ritual site found in the Kettle Moraine. She doesn't remember many of the details anymore, but she remembers the report showing a large oak tree where occult symbols had been carved onto the inside of the trunk where three large branches converged.
I heard a second-hand story about a woman who was riding her horse on a trail through the Kettle Moraine in the mid-90s when she came upon animal remains that appeared to have been cleanly severed and mutilated, similar to what John encountered in Elkhorn. Then, on another occasion, while riding through the woods with her daughter, the same woman had a different kind of encounter: A naked man emerged from the brush onto the trail, then quickly disappeared.
Concerned, especially since this happened in front of her young daughter, the woman contacted the authorities to file a report. The officer she spoke with told her they were aware a group was conducting rituals in the area, but they had not yet been able to find them.

"Goatman Road" in Kewaskum, WI
The other interesting aspect worth examining is the potential connection between the occult activity and the appearance of a seemingly otherworldly creature. In the clip above, John says that based on what he's experienced, he wouldn't rule out the possibility that the Beast of Bray Road was something invoked by the rituals happening in the area.
I mentioned above that there are two locals goatman legends. One of them is predominantly historic lore, but the other, as detailed in the book Goatman: Flesh or Folklore? by my friend J. Nathan Couch, seems to be very much flesh and blood…and foul-mouthed.
This goatman just happens to reside in the Kettle Moraine area where the occult activity was taking place.
Was the group conducting gruesome ceremonies in the Elkhorn woods connected to those mutilating animals and cavorting naked for Satan in the Kettle Moraine? Is it more than just coincidence that both locations where occult activity was known to occur are both also known for terrifying creatures?
There must be more witnesses to these activities if authorities were aware and tracking them, so surely there are more reports to find. I'm looking forward to the release of The Bray Road Beast on October 5th to hear more of John's experiences.
A Very Pagan Christmas Special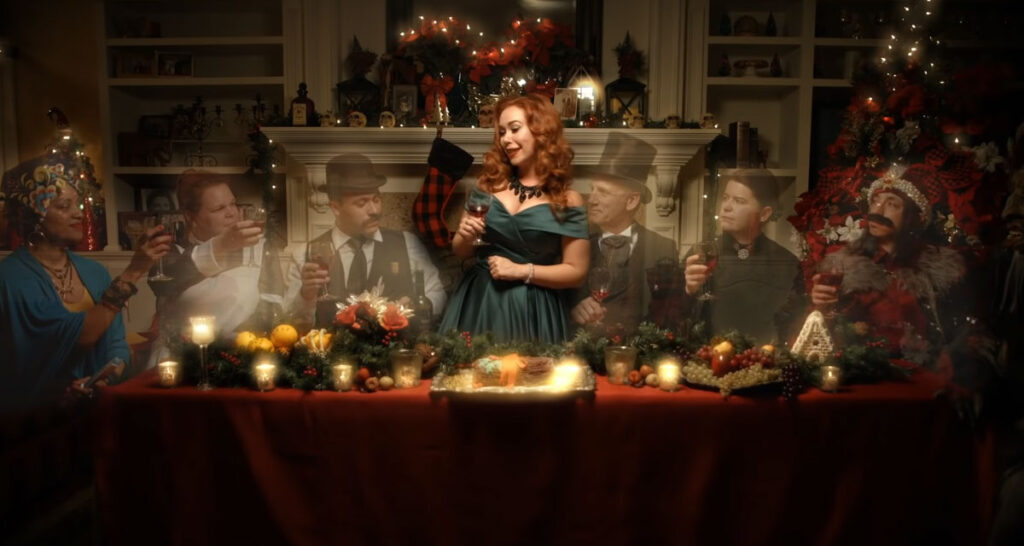 Explore the dark origins of Christmas with this pagan Christmas special from Macabre Mondays.
When you dig just under the surface of modern Christmas you begin to find the joyous holiday full of ghosts, monsters, and other darkness. For creeps like us it's basically a second Halloween. Colder, yes, but with equal amounts of macabre merriment.
Macabre Mondays host Malia Miglino invites you to join her festivities as she explores the holiday's pagan roots:
Human sacrifice, Yule logs, mistletoe…what do all 3 of these things have in common? Easy – Christmas AND Paganism. I'm breaking the door open on the origins of Christmas and Creeps, it's DARK.

From the ancient Romans who celebrated Saturnalia to the Vikings who poisoned human sacrifices with mistletoe to Charles Dickens ghost stories….the history of Christmas is long, varied, dark and stolen. So grab some wine, prepare a feast and settle in for a crazy night of lore and Yule while I celebrate with some of my favorite ghosts of Christmas's past.
For more Macabre Mondays subscribe on Youtube right here.
Satanic 'Snaketivity' on Display for Christmas in Illinois Capitol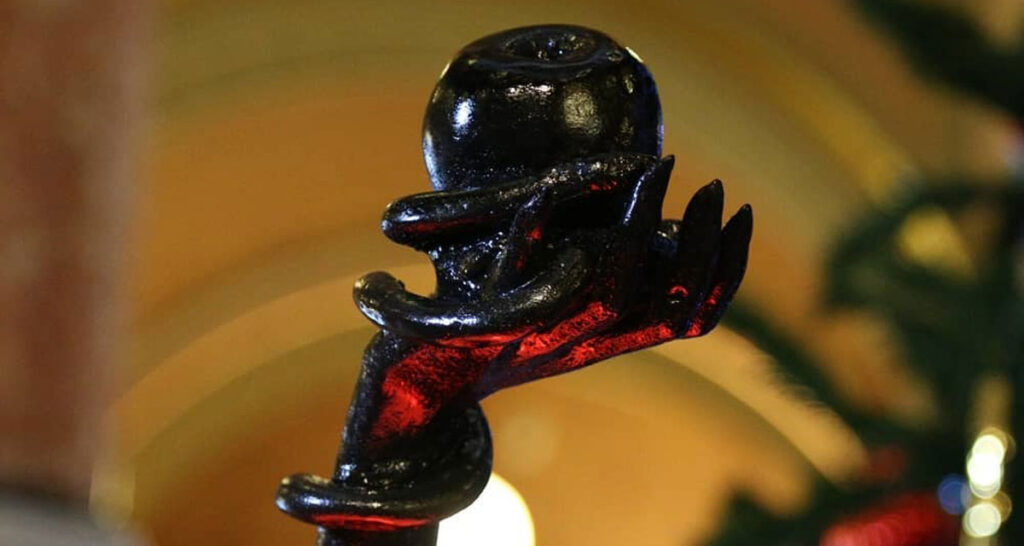 The Satanic Temple of Chicago installed a sculpture of a hand holding an apple with a snake wrapped around it for the holidays.

Snaketivity on display in Springfield, Il.
"Fill your eyes and ears with Satanic holiday cheer! The Snaketivity is here!" the Satanic Temple of Chicago posted on Instagram this week.
The "Snaketivity" is a black resin sculpture of a hand holding an apple with a snake wrapped around it. The base reads, "Knowledge is the greatest gift." It is currently on display for the holiday season in Springfield alongside a menorah, a Christmas tree, and a Nativity scene.
More weird holiday cheer:
When the Satanic Temple announced the plan in November, they wrote that the Snaketivity would be "bringing a message to the Illinois state capital that religious freedom means freedom of representation for ALL religions… not just the ones that don't offend Christians."
With a plea to "Please consider what you may do to help us bring Satan to Springfield!," the group raised $1,700 on GoFundMe for their Satanic holiday display.
"I suppose it is their free speech rights to do that, so I can't deny that. But do I agree with it? Absolutely not," one interviewee told WBMF News. "I can't disagree with the statement in itself but when it's coming from a satanic or a cult group, my response would be that everything about Satan is a lie."
"I think it's inappropriate because it's not something that should be displayed for a lot of people to be offended by," said another. "I would be offended by that myself."
The statue will remain on display in the Illinois State Capitol until Dec. 29.
Exquisite New Edition of 16th Century Occult Tome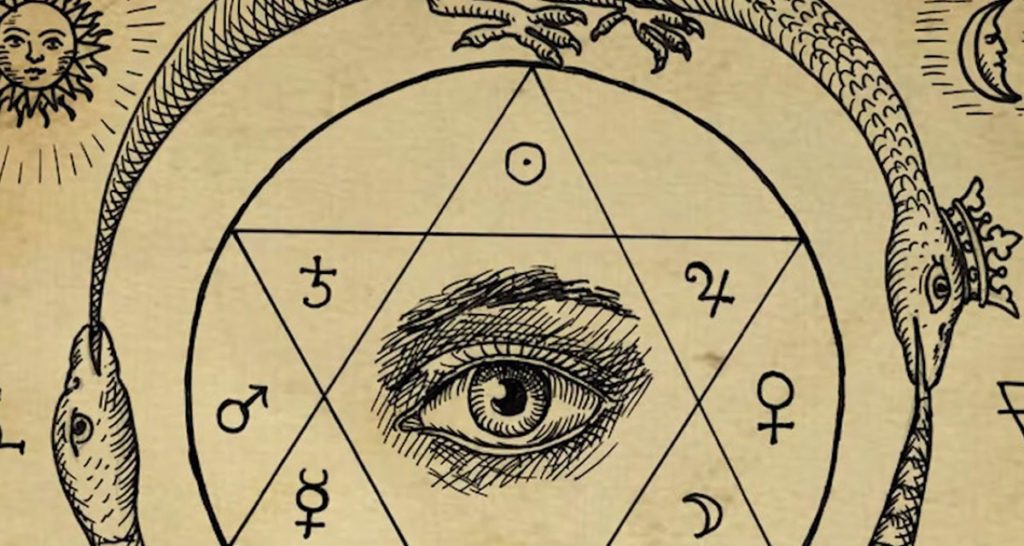 Bring this once banned book of science and the occult back to life with a beautiful new edition from Black Letter Press.

Black Letter Press is crowdfunding an exquisitely illustrated new edition of Natural Magick by Giambattista della Porta, the 1558 book about the occult that was listed in an idex of forbidden books.
From the IndieGoGo campaign:
Natural Magick was first published in 1558. Giambattista della Porta was a magus, or a natural magician, who searched nature for similarities that would serve to build a broad template of forced understanding of seeming likenesses, looking for the great connector in the exceptional and the unusual, the stuff outside of the formerly Aristotlean world.

Porta writes in the first chapter, defining the word "magic": "Magic took her name and original [sic] from Persia… In the Persian language, a Magician is nothing else but one that expounds and studies divine things; and it is the general name of wise-men in that country… Magic was begun in Persia by Zoroastres". Therefore it is not a book of ceremonial magic, spells or any religious topics but an encyclopedic work of natural wonders, a gold-mine of information and clever wishfulness written at a time when science was still in its infancy. Magic is described as a specific science of natural objects.

Natural Magic concerns itself with a variety of subjects della Porta had investigated such as magic, alchemy, optics, geometry, cryptography, magnetism, agriculture, the art of memory, munitions, and many other topics, all grouped together and refined, distilled, into a compendium of natural knowledge.

While some of della Portas described Experiments on living animals and Humans might seem curious and quite cruel to the modern reader, his researches in optics were visionary. He gave the world the first published description of the convex lens and the camera obscura. Though he did not invent these, his work is perfecting and describing them, and their inclusion in Natural Magick, contributed to the dissemination of this knowledge.

The first edition of Natural Magic (1558) ended up on the spanish Index of forbidden Books due to Porta's naturalistic approach to witchcraft and necromantic arts. A second version in 1589 was purged of the infamous – and one of the few passed on – recipes for a witches unguent. Della Porta speculates in this banned chapter, that the witches flight and orgiastic encounters with demons and the devil had a natural explanation. Hallucinogenic plants were used to create the flying ointment – a material substance with occult, but non-demonic properties.
A new edition of Natural Magick by Giambattista Dell Porta from Black Letter Press
Back this project on IndieGoGo right here.