'Nuke Mars': Elon Musk sets Twitter on fire with interplanetary declaration of war
Serial entrepreneur and part-time meme enthusiast Elon Musk has once again whipped the internet commentariat into a frenzy, this time with a simple, two-word proposition on Twitter: "Nuke Mars!"
The idea isn't necessarily new, Musk has discussed using thermonuclear weapons to 'nuke' the Red Planet's poles to assist in terraforming the planet for future human colonization for years, but never one to miss an opportunity to stir the pot, Musk took to Twitter on Friday to gauge support.
Predictably, many answered Musk's call to arms with memes and good-natured mockery. "Well that escalated quickly. But I support your decision Lord Elon. Nuke it," one commenter quipped.
The idea behind 'nuking Mars' is to release trapped CO2 from various sites on the planet, creating a greenhouse effect on the planet by trapping liquid water on the surface before it could either freeze or evaporate. Sounds straightforward, if a little fiendish, but there's just one problem, as NASA pointed out in a study into terraforming the fourth planet from the Sun.
"Our results suggest that there is not enough CO2 remaining on Mars to provide significant greenhouse warming were the gas to be put into the atmosphere,"said Bruce Jakosky of the University of Colorado, who led the study.
"In addition, most of the CO2 gas is not accessible and could not be readily mobilized. As a result, terraforming Mars is not possible using present-day technology."
Nuking the ice caps would only double Mars' atmospheric pressure to 1.2 percent of the pressure on Earth. Even if we could somehow extract all of the CO2 trapped in the rocks and soil on Mars it would only bring the atmospheric pressure to 6.9 percent of the Earth's.
So, while the idea is defunct, it doesn't mean the wily, borderline bond-villain-esque Musk can't make a quick buck with some good old-fashioned Mars-bait.
Eyewitnesses say they saw the extinct huge Moa
According to official science, the huge New Zealand Moa birds disappeared in the late 15th century. But, they have been observed in the centuries to come and continue to be found in our time.
Hundreds of years ago, there were non-flying birds in New Zealand with powerful legs, similar to huge ostriches. Moa had no wings, even rudimentary ones. They ate fruits and plants. They lived carelessly until the first Maori arrived in New Zealand.
For the Maori, the cumbersome heavy giants reaching 3.5 meters in height, which posed no danger to humans, were an extremely easy prey. Over the course of several hundred years, humans have significantly reduced Moa's population so that they remain very few, and about 500 years ago, the last Moa was officially killed.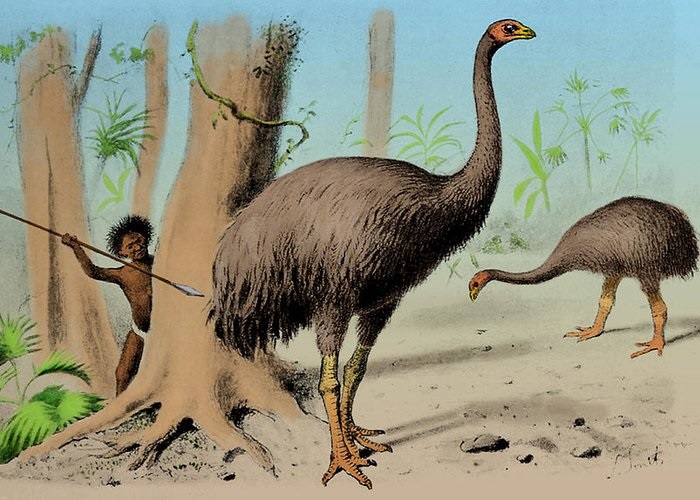 However, hunters reported that they sometimes saw separate instances of Moa. In all likelihood, a small population of Moa has managed to survive in sparsely populated forests.
There are many accounts of eyewitnesses who met Moa in New Zealand in the early 19th century.
Later, the number of these eyewitnesses dropped sharply. By the 20th century, Moa in New Zealand seems to have disappeared completely. Sometimes scientists come across remains of an animal that looked surprisingly fresh, such as a perfectly preserved leg. But, the laboratory study shows that these are very old remains.
Now, in New Zealand, native forests are becoming more crowded with numerous research enthusiasts, but the maximum they have found is some new species of lizards or insects.
However, Moa has sometimes been observed in modern times. Researcher Bruce Spightle has published Moa Sightings, describing more than a hundred modern eyewitness stories that have encountered huge, wingless birds with powerful legs in the woods.
One of the most famous sightings took place on January 20, 1993, when three friends – Paddy Frini, Sam Webby and Rochelle Rafferty, went on a hike in the Craigieburn Range, South Island.
At one point, the group stopped to rest. Then Frini noticed a huge bird about the height of a man, covered in red-brown and gray feathers, standing among the prickly bushes. Frini pointed to his friends' bird and the three looked at her in amazement.
After a short while, the bird noticed the people and began to move nervously behind the bushes. At that moment, Frini managed to get the camera out of his backpack and take a picture before the bird disappeared.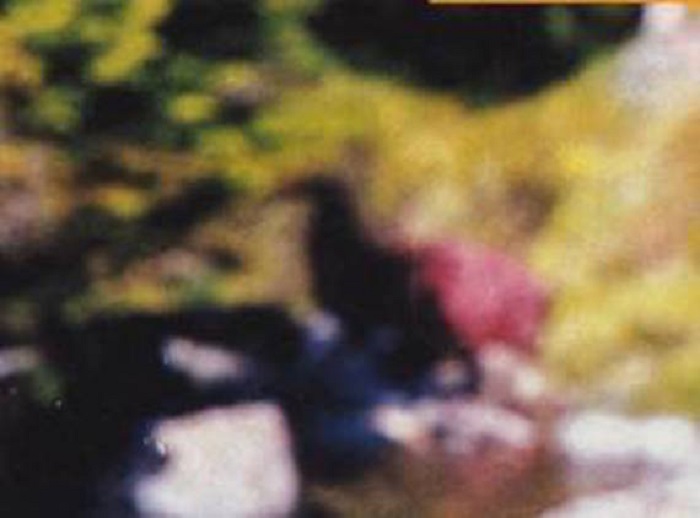 This photo, which is of rather poor quality, has caused a lot of commotion among biologists and ordinary people. It was hard not to believe Frini and his friends. They have long been hiking and are serious people, with no inclination for such jokes. But it was even harder to believe in the disappearance of Moa.
The scientists discussed this picture for a long time and finally decided that whatever it was, the creature was not Moa. They concluded that the neck was too thick, the legs not so long, and that from a certain angle the creature of the picture looked more like a deer.
For years, until the very end of his life, Frini visited the area, constantly trying to find Moa and take at least one more photo, but to no avail. He found several people in the same area and also saw something that looked like a large bird.
Another enthusiast is crypto-scientist Rex Gilroy, who has been searching for Moa in New Zealand for the past 30 years.
According to him, in 1980 he discovered a "completely fresh" footprint of Moa's foot in the northern part of the country, and in 2001 and 2008, he even found a trail of very large bird tracks from which he made castings.
In 2007, he claimed to have found Moa's large nest in an old stump, but did not show photos or say where it was, thus provoking criticism and allegations of lies. In his defense, Gilroy states that he hides the nesting area so that humans do not disturb the birds.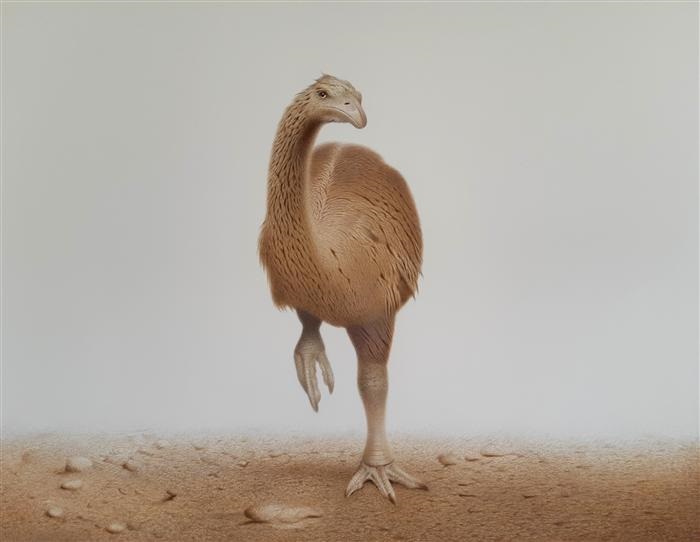 Many skeptics are convinced that Moa has indeed disappeared and all modern evidence is simply a hoax and a thirst for fame On the other hand, the testimony of eyewitnesses who saw Moa or their footprints always comes from those parts of the country that are still poorly populated and poorly studied.
That is, theoretically a group of large birds could really survive there. Moreover, Moa are not predators. The fruits and plants will be sufficient to feed them, even in a small forest.
Has Iran downed the Ukrainian plane and will we ever know the truth?
A Ukrainian plane crashed in Tehran yesterday, presumably shot down by the Iranian Air Defense.
Such a version was launched by Jordan-based media Al Hadat. A profile on Facebook reported that a 177-person Boeing was hit by a rocket fired by the Islamic Republic's armed forces. A short time later, the post was also posted to an account on the UK's most popular Daily Mail network. Both editions deleted their posts in a few hours.
The reason for the publications were allegations that the engine of the machine caught fire in the air.
Investigators in Iran have indicated that they believed the original cause of the tragedy was a technical malfunction of the aircraft.
A representative of the air carrier, for its part, said the machine was working properly and the crew was made up of professionals.
Iran, meanwhile, is refusing to hand over the black boxes to Boeing's fallen Tehran plane. This was reported by Iranian media Mehr, quoted by Reuters.
"We will not give the black boxes to the manufacturer and the Americans," said Ali Abedzadeh, quoted by Mehr.
Abedzadeh also explained that he did not know where the box for analysis would be sent.
According to international air transport legislation, the country on whose territory the accident occurred has the right to investigate, said Abedzadeh. He added that "the investigation of this incident will be the responsibility of Iran, but the Ukrainians will be able to participate in it."
Under the rules of the International Civil Aviation Organization (ICAO) to which Iran, the United States and Ukraine are members, an accident investigation is conducted in the country where it has occurred.
Nevertheless, according to industry experts, few countries are able to analyze the 'black boxes'. These include Germany, the United States, France and the United Kingdom.
Boeing have not yet responded to the refusal.
The forecast for 2020 begins to come true
On the eve of each New Year, and then with its beginning, all publications around the world run around psychics and astrologers, demanding an interview and telling what is planned for next year. The credibility of these people is zero, but the tabloid audience loves it and the newspapers are happy to print everything.
And so, on the eve of 2020, psychic Craig Hamilton-Parker from Psychics.co.uk published on his website on December the 20th, his forecast for next year and sent a link to all British tabloids. But, in the New Year's bustle, as usual, his letter was lost and when the editors of Express.co.uk began to read this letter – there everyone's eyes went wide. Therefore, we read now all this together.
1. In the period 2020-2021, Middle East will be battered from a devastating conflict, during which Iran will sink an American aircraft carrier at the very beginning of the conflict. After the US retaliatory strike, unrest will begin in Iran and all the supreme leaders will be overthrown. During the war, Trump will sign some important treaties with President Putin.
2. Donald Trump will be re-elected for a second term, while he will wrap up the impeachment story to his advantage, expand his powers and bring prosperity to America. Donald Trump will be injured in an attempted assassination attempt. He will have health problems that will temporarily interrupt his work, and ongoing hurricanes, fires as well as an earthquake in the US will threaten his presidency.
3. Another agreement with the United States will be signed by Boris Johnson, after which, Britain will leave the EU. In Europe, the worst economic downturn, crises, wars, defaults will begin, but Britain will prosper. Real estate prices in the Mediterranean countries will fall to ridiculous numbers, but in Britain and the USA there will only be growth.
4. The trade war with China will increase, after which, on top of its extreme aggravation in China, a revolution will take place and the CCP, under pressure from the people, will be forced to carry out democratic reforms in the spirit of Sun Yat-sen's teachings. Tibet will become independent.
5. North Korea will conduct a full nuclear test by launching a missile with a nuclear warhead into the ocean. After that, a revolution will begin there and Kim will flee to China.
6. There will be a lot of earthquakes. There will be so many of them that this will lead to the cancellation of the Summer Olympic Games. A volcanic island that will be destroyed as a result of the eruption will be especially affected.
7. Voyager 2 will receive a cryptic message that is interpreted as the first contact with aliens. There will also be strange news about the planet Jupiter.
Now, after the well-known events around Iran, it becomes obvious that the forecast of Mr. Craig Hamilton-Parker is already starting to come true. At the same time, the bulk of his forecasts for 2019 came true: – The resignation of Theresa May and the new Prime Minister Boris Johnson; – The shameful failure of Trump impeachment; – Unprecedented fires in Australia; – Riots in Hong Kong.
Based on this, we believe that this Mr. Craig Hamilton-Parker is a serious person, he is a real clairvoyant and sees something.
So we are waiting for the implementation of his forecasts and follow the development of events.