'Nuke Mars': Elon Musk sets Twitter on fire with interplanetary declaration of war
Serial entrepreneur and part-time meme enthusiast Elon Musk has once again whipped the internet commentariat into a frenzy, this time with a simple, two-word proposition on Twitter: "Nuke Mars!"
The idea isn't necessarily new, Musk has discussed using thermonuclear weapons to 'nuke' the Red Planet's poles to assist in terraforming the planet for future human colonization for years, but never one to miss an opportunity to stir the pot, Musk took to Twitter on Friday to gauge support.
Predictably, many answered Musk's call to arms with memes and good-natured mockery. "Well that escalated quickly. But I support your decision Lord Elon. Nuke it," one commenter quipped.
The idea behind 'nuking Mars' is to release trapped CO2 from various sites on the planet, creating a greenhouse effect on the planet by trapping liquid water on the surface before it could either freeze or evaporate. Sounds straightforward, if a little fiendish, but there's just one problem, as NASA pointed out in a study into terraforming the fourth planet from the Sun.
"Our results suggest that there is not enough CO2 remaining on Mars to provide significant greenhouse warming were the gas to be put into the atmosphere,"said Bruce Jakosky of the University of Colorado, who led the study.
"In addition, most of the CO2 gas is not accessible and could not be readily mobilized. As a result, terraforming Mars is not possible using present-day technology."
Nuking the ice caps would only double Mars' atmospheric pressure to 1.2 percent of the pressure on Earth. Even if we could somehow extract all of the CO2 trapped in the rocks and soil on Mars it would only bring the atmospheric pressure to 6.9 percent of the Earth's.
So, while the idea is defunct, it doesn't mean the wily, borderline bond-villain-esque Musk can't make a quick buck with some good old-fashioned Mars-bait.
USB Stick of Quisto found with incredible images of Planets, Extraterrestrial Spaceships and Aliens
A German man named Quisto, who lives in a small village near Berlin, Germany, found a USB stick with a strange symbol engraved on it in a parking lot near the so-called "Steintor" shopping center. Later, the man opened the USB key in his laptop and to his surprise, he saw many old 20th century images of what appeared to be planets, space, extraterrestrial spaceships and even alien figures.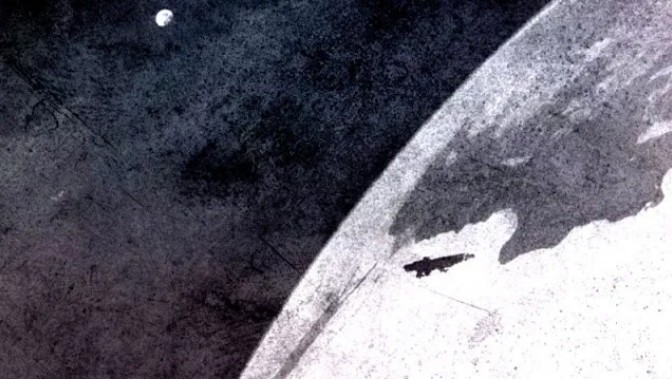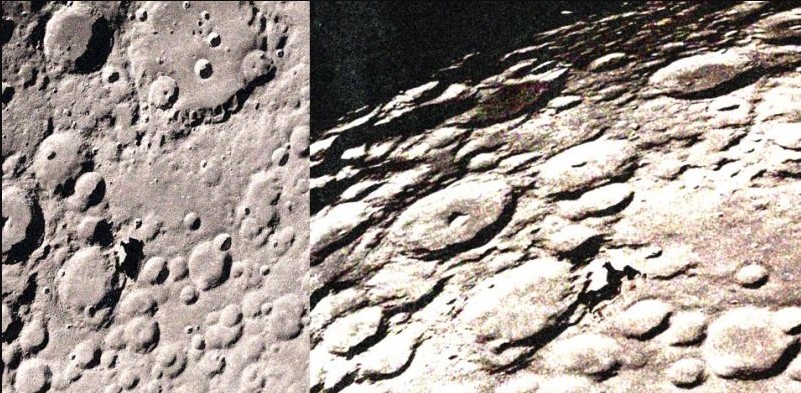 According to Quisto, who has no idea who the owner of the USB key was, he decided to share about 28 images, hoping that someone will have an answer to give for these mysterious and incredible images.
It seems that the incredible images are authentic, but obviously one must keep in mind that it could be a hoax, but according to a friend of Quisto, the stick contains old Voyager probe travel records and the files that are inside the stick, would be Tops Secret and that should not be in the public domain. The witness stated that he never saw anything like this.
NASA launched Voyager 1 on September 5, 1977 and Voyager 2 42 years ago, or August 20, 1977. The probes had to study the most distant planets in the solar system.
Since its launch, Voyager 2 has met several planets, including Jupiter, Saturn, Uranus and Neptune. Some of these planets can also be seen on images, such as different types of UFOs, including the infamous Black Knight. There are also photographs of lunar bases and spaceships flying in space near the Moon and planets in the solar system. In some photographs, mysterious unidentified alien figures are visible. Whether true or false, the experts are analyzing all the photographs and for now they cannot see any case of CGI input.
Meteorological Radars record three "Huge Anomalies" in the Texas skies
The images we show you have appeared through the American media, where there was talk about an Alien Invasion. On November 2, 2019, three huge anomalies were recorded in several Texas cities. Ufologists said they were giant mother ship UFOs . The UFOs showed up on the meteorological radar recording mysterious concentric waves with a diameter of a few miles on Texas late at night around 9:45-10:30pm. The UFOs were so large that the radar bounced off on each of them … causing a series of rings around the UFO. Each UFO had six thick refracted rings around it, caused by the radar bouncing of of them. 
Social media, especially Twitter, was lit up by messages from people who tweeted @wfaweatehr that looked like an alien invasion. They were worried about the rings seen over the cities of Waco, Austin and more. Now the WFFA news is trying to convince people in the video that they have the answer to this phenomenon. According to weather experts, not knowing how to justify these anomalies, they said it was a super refraction. But people do not believe in this version, also because there have been hundreds of UFO reports that evening on Saturday 2 November, not surprisingly when these mysterious radar echoes were appearing.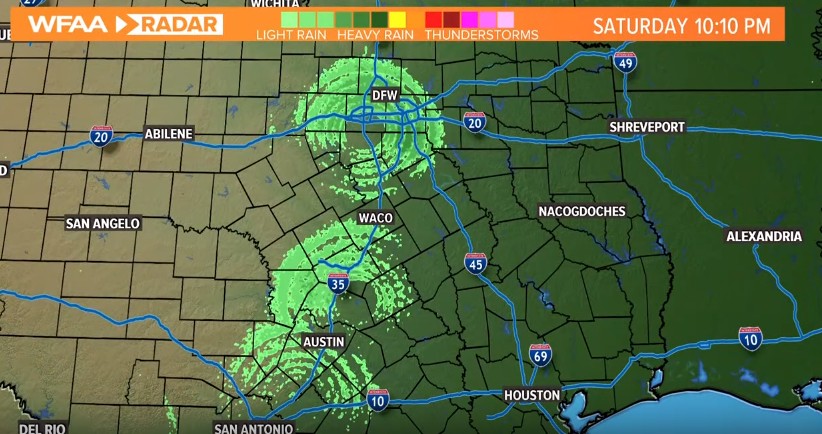 Alien UFOs do sometimes get caught in weather radar maps. This is 100% proof that several huge UFOs were over Texas this week "They are large enough to cover an entire county. UFO motherships must have remained in place for up to 15 minutes … allowing them to be seen on the radar. I believe they came from the Gulf of Mexico from an alien submarine base. I also believe they were testing their cloaking devices against our human technology to see if they would be noticed … and yes, our technology is reaching them fast. Doppler radar makes larger ships visible. Where did they go then? Probably straight and out of our atmosphere" Said Scott Waring.
Former NASA employee: "I saw some humans on Mars"
Any person claiming to have seen humans on Mars could be considered crazy. But what if there are very reliable testimonials? Could these statements be real and sincere? Follow this story. Jackie, a former NASA employee involved in the Viking mission, said he saw two men working on Mars in 1979.
Former CIA pilot John Lear said that humans are most likely on Mars. Moreover, Andrew Basiago, the most famous chronicler in the world, has incredibly supported these statements by stating that a colony of human beings has been working for years on the planet Mars.

John Lear said that the humans that Jackie saw in 1979 were most likely cleaning up the Viking rover. In fact John during his mission noticed a very curious detail that seems to support this whole story. John had noticed in fact that the solar panels had been covered by a lot of dust and a few days later they were completely clean, as if someone had approached and removed the dust.

There seems to be more and more clear evidence of the presence of humans on Mars and a further confirmation would come from the images taken by the Opportunity probe that seem to show two human figures. Looking at the photographs published in this article, the questions seem to increase: is it a game of shadows? Or is the American Space Agency hiding from us something big? Will we ever know the truth to the end?
Following the service of Fernando Correa, dedicated to this story of the Cosmic Top Secret on Mars. The document was broadcast on TercerMilenio TV, broadcast by UFO journalist and investigator Jaime Maussan.