Not exercising? Forget motivation. Consider the economics…
'I'm not lazier than my fit friends' I tell myself, peering over a double chin at the crumbs on my bloated gut. I made a commitment to start swimming three days a week- Mondays, Wednesdays and Fridays. Only it's 10pm. It's Friday. And I made that commitment a week ago.
'Get up.'
'Get going.'
'Get at it.'
A noble Jiminy Cricket keeps telling me.
Doesn't work.
Well, it hasn't worked for me. Terry managed. We made the commitment together, only he's swum Monday, Wednesday and… my smartphone vibrates under a swamp of sofa cushions. It's a message from Terry.
'30 lengths :)'
He's a smug fish.
Smug, but is he right to be? Does he really have more motivation, more self-discipline? Is he really (dare I think it for the risk of choking on my thoughts) more virtuous?
No.
I'm the one who suggested that we start exercising. I'm the one whose brother just had a heart attack. I've seen what that's done to my sister-in-law, Julia, and their kids. Let alone Mum and Dad. Terry and I are both motivated by our sad reflection in the mirror but I'm also motivated by the vivid memory of my brother, Andrew, laying in a hospital bed- also my reflection, but in a crystal ball. Friends and family insist that if I don't change my lifestyle, than I too, am staring down the barrel of a shotgun. As far as I can tell, Terry isn't going through a family crisis. He's not suffering those thoughts. He has no warnings to heed.
I'm more motivated than Terry.
And yet, he's going to the pool. I'm not. Why?
Terry and I are the same age and in the same physical condition. We both know how to swim. My physical ability is not restraining me. At least, not any more than it is Terry. Neither my motivation nor my body is holding me back. The mysterious forces keeping me away from the pool, therefore, are not internal but external. They exist in the ether, somewhere between the sofa and the changing room.
When I take a step back, observe my situation and then compare it with Terry's, it doesn't take a fine-toothed comb to unveil some glaring circumstantial differences:
Like differences in proximity. Terry lives nearer his local pool- just over a mile, in fact. Mine is five miles away. Not far, but further. On Monday, when I actually went for a swim, I was stuck in traffic for over thirty minutes.
Terry's pool might be closer to home, but mine is much nicer. Yet does a fancy facility increase my participation? No, because the high standard of the pool attracted the British Water Polo League and now they use it for training and matches. This makes lane availability limited and unpredictable. I have to check the billboard to see when the pool is open to the public. Swim lanes were available on Wednesday and I would have gone, but Joanna was angry with me for not telling her sooner and suddenly abandoning her with the kids. So I stayed home. Terry's pool, on the other hand, is open to the public all day, every day, eight days a week. Unlike me, he can swim whenever suits.
The price difference is also noteworthy. Terry paid a £30 monthly membership, whereas the superiority of my pool puts a premium on the entrance fee, with each and every admittance costing £6.00. There's no cheaper monthly subscription. Every time I think about swimming I shudder at the thought of the £72-a-month it would cost me.
And lastly, stringent management makes my gym a little less accessible. When Terry goes for a swim, he just waltzes past reception. The staff at the Cheadle Sports Centre never checked his medical history. Whereas when I went into Lytham Baths, I had to fill out a tedious, time-consuming liability form. Apparently I'll need to fill one in next time, too.
Call them excuses, but that won't help. The fact of the matter is that this has nothing to do with swimming. Forget the actual exertion of my body. Forget about tiring my arms and legs, wet stroke after wet stroke. I could plan on spending an hour floating on the surface like a grazing manatee and it wouldn't make any difference to my participation. Because before I can even dip my half-naked body into the pool, I need to sacrifice more time, energy, money, and the quality of the relationship with my wife, than Terry does.
And what do I need to make myself expend more time, money and energy on an activity? What do I need to choose the pool over getting a bollocking from Joanna?
Motivation.
And that is exactly what we tell fellow couch dwellers they lack. If only they had more motivation and more self-discipline, then they could live healthier, happier more virtuous lives.
Sometimes this is the case. Sometimes we lack motivation. But comparing my situation with Terry's shows me that motivation isn't the whole picture. If my motivation is stronger than Terry's and yet I am the one not swimming, then motivation can only be part of the equation. It is not, as pop culture would have us believe, the magical fuel that is solely responsible for all human accomplishment. On the contrary, in the machine of life that manufactures our behaviour, motivation is just a small cog.
What are the other cogs?
The Irish playwright George Bernard Shaw once said that,
'love toward the economics is the route of all virtue.'
That's right, Shaw doesn't say that motivation is behind our virtuous behaviour, but instead, it is the economics. Instead of looking for more motivation- or waiting for my brother to have another heart attack- could I change my behaviour by adjusting another behavioural cog?
What if, instead of berating myself for a lack of motivation, I used the motivation I did have efficiently, making adjustments to the economic forces of Proximity, Availability, Price, and Accessibility?
Instead of letting the shaming voices of friends and family echo in my conscience, could I start changing my behaviour by considering a simple mnemonic? Could I try, instead, paying a little more attention to my P.A.P.A?
Eureka… my motivation could dwindle and I'd still be virtuous. We are, after all, not creatures of motivation but of convenience.
If motivation is a fuel, then here are four easy steps to ensure you're using it as efficiently as possible:
1) Keep the activities you love in close Proximity. Attendance data from multiple sports clubs and fitness studios show that there's a limit to how far we're willing to travel to exercise. I thought that I was motivated enough to travel to the swimming pool, but according to the 'Encyclopaedia of International Sport Studies', 90 per cent of users of urban pools travel from within just three miles of the pool. It's not that I have less motivation than regular swimmers. It's that I had a one in ten chance of breaking the mould. From now on I'm going to acknowledge my limitations, respect my range, and ensure that where I exercise is within a distance that I, and everybody else, would routinely travel.
2) Choose activities that are Available when you are. (if they're not, search for consistency). According to the book 'The Economics of Sport and Recreation', when people are asked why they don't participate in sport the single biggest response is 'I don't have the time'. On Wednesday, I didn't have the time because Joanna left me with the kids. But if I'd known in advance when the pool was available, I would have given my wife a fair notice. She would have been more understanding and it would have been easier for her (and I) to set that time aside. If I swam consistently- at the same time every week- there'd be little argument. By scheduling consistent exercise, life's other obligations are less likely to interfere. Sure, if I had a pool in my living room available to me 24/7, then I could swim eratically, at any spare moment of the day. But I don't. So next time my local facility or fitness class aren't available on the same day, same time, week in week out, I'll either suggest that they offer more consistency or I'll be forced to find a coach, class or facility that does.
3) Keep the Price low (but not too low). The economic 'law of demand' states that: people consume less of a good or service when its price increases. My pool is more expensive than Terry's. It wasn't less motivation; just simple economics helping him get his feet wet. Had he paid an annual membership, it would have been cheaper still. However, instead of seeing him swim more often, a one-time annual fee could have hampered his participation. A study of 8,000 gym members titled "Paying to Not Go to the Gym" found that 'new customers who chose a monthly contract were 17 percent more likely to stay enrolled than members who signed up for the entire year'. From now on, whenever charged, I'm paying for exercise monthly.
4) Improve Accessibility; avoid the obstacles. Obstacles are any other hindrances that force me to expend more time, energy and effort before I can even start exercising. Obstacles are often physical- like the limited parking outside of the yoga studio, or the inadequate public transport to the local dojo. But obstacles might also be mental- like a confusing gym website that makes signing up to a HIIT class a mental labyrinth or, as in my case, a tedious accident liability form that racks my brain before I can plunge into the pool. Only easy access makes for regular practice. It's clear that either I avoid the obstacles; figure out a way to remove the obstacles; or else I am doomed to stay right here, sat on the sofa.
On Monday evening after work, whilst my brother Andrew lay in a hospital bed, I actually went to the pool. I sat in traffic for thirty-five minutes. I waited another twenty for the polo team to clear out. I clenched my jaw, handed over six bloody quid and then carefully read each question on that tedious liability form.
– 'Any history of heart disease in the family?' So glad you ask…
Is there any wonder I only did that once?
On Tuesday Andrew left the hospital and those depressing, vivid images of him peeing into a urine pot began to fade. By the time Wednesday evening arrived, I was still motivated. Just not motivated enough to overcome what are now some glaringly obvious economic restraints.
Call me lazy or accept that swimming was a bad economic choice. I don't care.
Either way, at the start of this coming New Year, I'm not going to rely on a resolute surge of motivation. I know that it fades by January's end.
Instead, I'm going to start by making participation in my next healthy hobby a little easier; use my motivation a little more efficiently. I'm going to take heed from a 19th century Irish playwright, give the economics a little more consideration and show my P.A.P.A a little more love.
Consciousness Affects Reality: Repetition and consolidation of experience?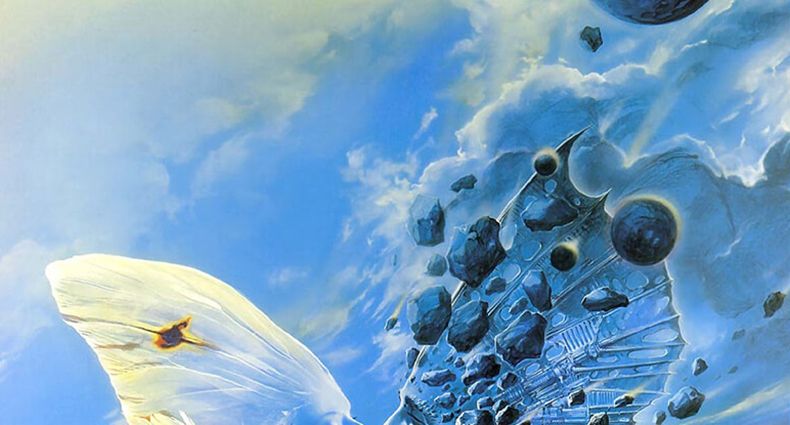 Dr. Joe Dispenza was one of the first who began to study the influence of consciousness on reality from a scientific point of view. His theory of the relationship between matter and consciousness brought him world fame after the release of the documentary "We Know What the Signal Does." 
A key discovery made by Joe Dispensa is that the brain does not distinguish between physical and mental experiences. Roughly speaking, the cells of the "gray matter" absolutely do not distinguish between the real, i.e. material, from the imaginary, i.e. from thoughts.
Few people know that the doctor's research in the field of consciousness and neurophysiology began with tragic experience. After Joe Dispenza was hit by a car, doctors suggested he fasten the damaged vertebrae with an implant, which could subsequently lead to lifelong pain. Only in this way, according to doctors, could he walk again. But Dispenza decided to quit taking out traditional medicine and restore his health with the power of thought. After only 9 months of therapy, Dispenza could walk again. This was the impetus for the study of the possibilities of consciousness.
The first step in this direction was communication with people who experienced the experience of "spontaneous remission". This is a spontaneous and impossible from the point of view of doctors healing a person from a serious illness without the use of traditional treatment. During the survey, Dispenza found out that all people who went through a similar experience were convinced that thought is primary in relation to matter and can heal any disease.
The theory of Dr. Dispenza claims that each time, experiencing some kind of experience, we "activate" a huge number of neurons in our brain, which in turn affect our physical condition. It is the phenomenal power of consciousness, due to the ability to concentrate, that creates the so-called synaptic connections – connections between neurons. Repeated experiences (situations, thoughts, feelings) create stable neural connections called neural networks. Each network is, in fact, a certain memory, on the basis of which our body in the future reacts to similar objects and situations.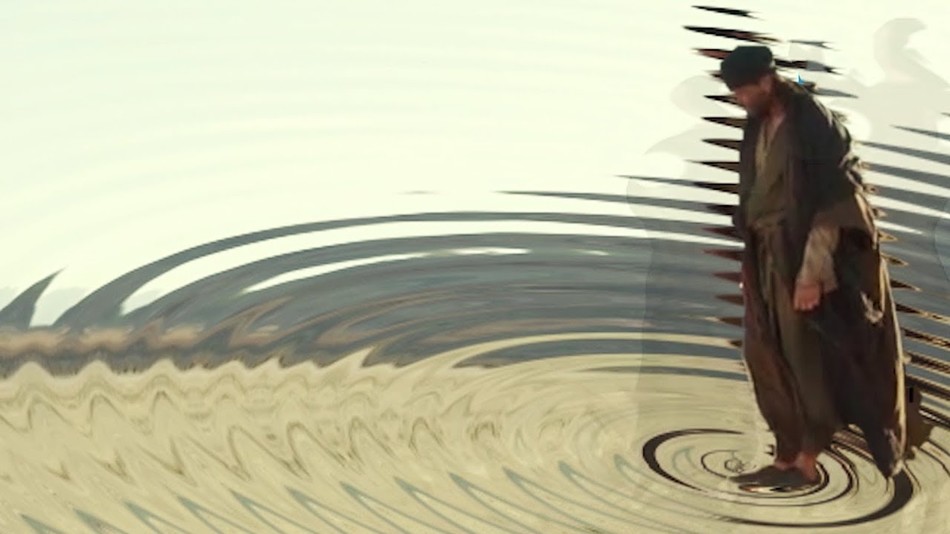 According to Dispensa, our entire past is "recorded" in the neural networks of the brain, which form the way we perceive and feel the world as a whole and its specific objects in particular. Thus, it only seems to us that our reactions are spontaneous. In fact, most of them are programmed with stable neural connections. 
Each object (stimulus) activates one or another neural network, which in turn causes a set of certain chemical reactions in the body. These chemical reactions make us act or feel in a certain way – to run or freeze in place, rejoice or be upset, become excited or fall into apathy, etc. All our emotional reactions are nothing more than the result of chemical processes caused by established neural networks, and they are based on past experience. In other words,
The basic rule of neurophysiology is:
nerves that are used together are connected.
This means that neural networks are formed as a result of repetition and consolidation of experience. If the experiment is not reproduced for a long time, then the neural networks break up. Thus, a habit is formed as a result of regular "pressing" the buttons of the same neural network. This is how automatic reactions and conditioned reflexes are formed – you have not yet had time to think and realize what is happening, and your body is already reacting in a certain way …
Our character, our habits, our personality are just a set of stable neural networks that we can weaken or strengthen at any time thanks to a conscious perception of reality! By focusing consciously and selectively on what we want to achieve, we are creating new neural networks.
… Previously, scientists believed that the brain is static, but studies by neurophysiologists show that absolutely every smallest experience produces thousands and millions of neural changes in it that affect the body as a whole. In his book "The Evolution of Our Brains, the Science of Changing Our Consciousness," Joe Dispenza asks a logical question: if we use our thinking to cause certain negative states in the body, will this anomalous state eventually become the norm?
Dispenza conducted a special experiment to confirm the capabilities of our consciousness. People from the same group daily pressed the spring mechanism with the same finger for an hour. People from another group had only to imagine that they were clicking. As a result, the fingers of people from the first group got stronger by 30%, and from the second – by 22%. 
Such an influence of purely mental practice on physical parameters is the result of the operation of neural networks. So Joe Dispenza proved that for the brain and neurons there is no difference between real and mental experience. So, if we pay attention to negative thoughts, our brain perceives them as reality and causes corresponding changes in the body. For example, illness, fear, depression, a surge of aggression, etc.
Another conclusion from Dispenza's research concerns our emotions. Stable neural networks form unconscious patterns of emotional behavior, i.e. a tendency to some form of emotional response. In turn, this leads to a repeated experience in life. We step on the same rake only because we don't realize the reason for their appearance! But the reason is simple – each emotion is "felt" due to the release of a certain set of chemicals into the body, and our body simply becomes somewhat "dependent" on these chemical combinations. Having realized this dependence as a physiological dependence on chemicals, we can get rid of it. Only a conscious approach is needed.
Of course, despite the studies of Dispenza, official science is distrustful of his claims. But why wait for official approval from scientific minds, if now the results of these discoveries can be applied in practice? The main thing is to realize that thought is capable of changing the physical world.
Can the Universe consciously imitate its own existence?
According to the new hypothesis, the Universe imitates its own existence in a "strange loop". In an article published by scientists from the Institute for the Study of Quantum Gravity, it is argued that the basis of the hypothesis is the theory of panpsychism, according to which everything in nature is animated. 
The article was published in the journal Entropy and, as the authors of the work write, is designed to combine understanding of quantum mechanics with a non-materialist point of view. In other words, scientists want to understand how real we are and everything that surrounds us. Agree, this is at least an interesting question for modern science and our understanding of the Universe.
What is reality?
How real is reality? What if all that you are, all that you know, all the people in your life, as well as all events do not physically exist in reality, but are a very complex simulation? Like in the series of the animated series "Rick and Morty" when one of the characters got into a simulation and did not even notice it. Our regular readers know that the philosopher Nick Bostrom addressed this issue in the foundational article "Do we live in computer simulation?", Which suggests that our entire existence may be the product of very complex computer models (simulations) controlled by advanced creatures whose the true nature we may never know.
I am not a supporter of this idea, but despite all the seeming madness of Bostrom's assumption, we really don't know what reality is. Modern science is not yet able to cognize the quantum world and understand, for example, why at the atomic level particles change their behavior when they are watched. At a time when physicists are working on building a mission that can figure out if a parallel universe or universes exists, Bostrom's idea does not look extraordinary.
But the new theory takes a step forward – what if there are no advanced creatures, but everything in "reality" is self-imitation that generates itself from "pure thought?"
The Physical Universe is a "strange loop", writes Quantum Gravity Research, a Los Angeles-based Institute for Theoretical Physics, founded by scientist and entrepreneur Clay Irwin. The work is based on the Bostrom modeling hypothesis, according to which all reality is an extremely detailed computer program – and they ask: instead of relying on advanced life forms to create the technology necessary to create everything in our world, is it not better to assume that the Universe itself is a "mental imitation of oneself"? Scientists associate this idea with quantum mechanics, considering the universe as one of many possible models of quantum gravity.
One important aspect that distinguishes this point of view from others similar to it is related to the fact that the initial hypothesis of Bostrom is materialistic and considers the Universe as physical. For Bostrom, we could just be part of an ancestral simulation created by posthumans. Even the process of evolution itself can simply be a mechanism by which future beings experience countless processes, purposefully moving people through levels of biological and technological growth. In this way, they generate the alleged information or history of our world. Ultimately, we will not notice the difference.
But where does physical reality come from that would spawn a simulation? Their hypothesis takes a non-materialistic approach, arguing that everything in the universe is information expressed in the form of thought. Thus, the Universe "self-realizes" into its own existence, relying on the underlying algorithms and the rule that researchers call the "principle of an effective language". According to this proposal, the simulation of everything is only one "great thought".
How could a simulation have arisen on its own?
Surprisingly, the answer is simple: she was always there, researchers say, explaining the concept of "timeless emergentism". This idea says that there is no time at all. Instead, there is a comprehensive thought, which is our reality, offering a built-in semblance of a hierarchical order, full of "sub-thoughts" that extend down to the wormhole to basic mathematics and fundamental particles. The effective language rule also comes into force, which assumes that people themselves are such "emergent sub-thoughts" and experience and find meaning in the world through other sub-thoughts (called "code steps or actions") in the most economical way (well, then) .
In correspondence with Big Think, physicist David Chester said:
Although many scholars advocate the truth of materialism, we believe that quantum mechanics can give a hint that our reality is a mental construct. Recent advances in quantum gravity, such as the vision of spacetime arising from a hologram, are also a hint that spacetime is not fundamental. In a sense, the mental construction of reality creates space-time to effectively understand itself, creating a network of subconscious entities that can interact and explore the totality of their capabilities.
Scientists associate their hypothesis with panpsychism, which considers everything that exists as thought or consciousness, the purpose of which is to generate meaning or information. If all this is difficult to understand, the authors offer another interesting idea that can connect your everyday experience with these philosophical considerations. Think of your dreams as your own personal simulations, the team suggests. Although they are fairly primitive (by the superintelligent standards of the future AI), dreams tend to provide better resolution than modern computer modeling and are a great example of the evolution of the human mind.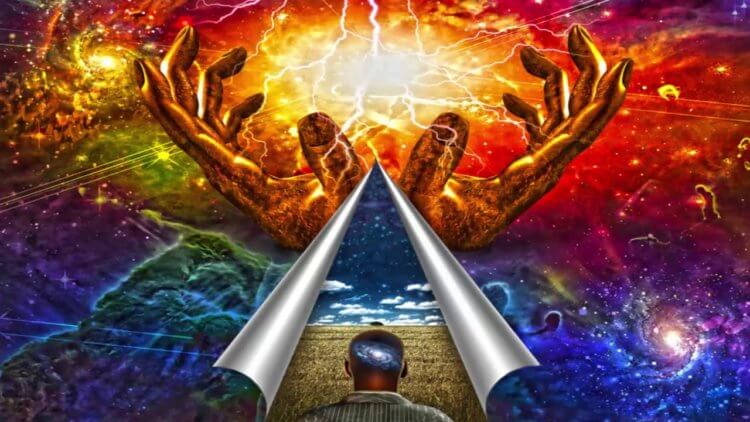 Most notable is the ultra-high resolution accuracy of these mind-based simulations and the accuracy of the physics in them. They point to lucid dreaming – when the dreamer realizes that he is in a dream – as examples of very accurate simulations created by your mind that at times cannot be distinguished from any other reality. So how do you know, while you are reading this article, that you are not in a dream? It turns out that it is not so difficult to imagine that the extremely powerful computer that we can create in the near future will be able to reproduce a similar level of detail.
Of course, some of the ideas of Clay and his team in the academic community are called controversial. But the authors of the work believe that "we should think critically about consciousness and some aspects of philosophy that are inconvenient for some scientists." We can not agree, because in science there are no or, should be no authorities. 
The journalist predicted a cancer-free future and was healed
ABC11 American journalist Michael Perchick predicted on his Twitter account that his future would not be related to cancer. The reporter later reported healing, and the post scored 1.8 million likes.
A 28-year-old North Carolina channel correspondent said in January that he was diagnosed with cancer. However, the journalist did not somehow comment on the current state, but wrote about the future. 
"In four months, I will be the 28-year-old who defeated cancer. To the battle! " – Perchik noted.
Many users supported his entry with comments with words of support. Some users remembered how they themselves fought with a similar diagnosis and they managed to prevail over a deadly disease. 
"I was diagnosed at the same age, two days after my 28th birthday. I'm 34 now. You will succeed, man. Kick your ass cancer," Humphrey03Pat wrote .
In April, Perchik announced that he had completed the necessary course of chemotherapy. 
On June 5, he retweeted his January post and wrote:
"New information about my life: I was right." 
This meant that the journalist was cured. In the comments, he met positive feedback from users. Some responded with a meme about dancing coffin carriers from Ghana, symbolizing a cancer funeral.