Not exercising? Forget motivation. Consider the economics…
'I'm not lazier than my fit friends' I tell myself, peering over a double chin at the crumbs on my bloated gut. I made a commitment to start swimming three days a week- Mondays, Wednesdays and Fridays. Only it's 10pm. It's Friday. And I made that commitment a week ago.
'Get up.'
'Get going.'
'Get at it.'
A noble Jiminy Cricket keeps telling me.
Doesn't work.
Well, it hasn't worked for me. Terry managed. We made the commitment together, only he's swum Monday, Wednesday and… my smartphone vibrates under a swamp of sofa cushions. It's a message from Terry.
'30 lengths :)'
He's a smug fish.
Smug, but is he right to be? Does he really have more motivation, more self-discipline? Is he really (dare I think it for the risk of choking on my thoughts) more virtuous?
No.
I'm the one who suggested that we start exercising. I'm the one whose brother just had a heart attack. I've seen what that's done to my sister-in-law, Julia, and their kids. Let alone Mum and Dad. Terry and I are both motivated by our sad reflection in the mirror but I'm also motivated by the vivid memory of my brother, Andrew, laying in a hospital bed- also my reflection, but in a crystal ball. Friends and family insist that if I don't change my lifestyle, than I too, am staring down the barrel of a shotgun. As far as I can tell, Terry isn't going through a family crisis. He's not suffering those thoughts. He has no warnings to heed.
I'm more motivated than Terry.
And yet, he's going to the pool. I'm not. Why?
Terry and I are the same age and in the same physical condition. We both know how to swim. My physical ability is not restraining me. At least, not any more than it is Terry. Neither my motivation nor my body is holding me back. The mysterious forces keeping me away from the pool, therefore, are not internal but external. They exist in the ether, somewhere between the sofa and the changing room.
When I take a step back, observe my situation and then compare it with Terry's, it doesn't take a fine-toothed comb to unveil some glaring circumstantial differences:
Like differences in proximity. Terry lives nearer his local pool- just over a mile, in fact. Mine is five miles away. Not far, but further. On Monday, when I actually went for a swim, I was stuck in traffic for over thirty minutes.
Terry's pool might be closer to home, but mine is much nicer. Yet does a fancy facility increase my participation? No, because the high standard of the pool attracted the British Water Polo League and now they use it for training and matches. This makes lane availability limited and unpredictable. I have to check the billboard to see when the pool is open to the public. Swim lanes were available on Wednesday and I would have gone, but Joanna was angry with me for not telling her sooner and suddenly abandoning her with the kids. So I stayed home. Terry's pool, on the other hand, is open to the public all day, every day, eight days a week. Unlike me, he can swim whenever suits.
The price difference is also noteworthy. Terry paid a £30 monthly membership, whereas the superiority of my pool puts a premium on the entrance fee, with each and every admittance costing £6.00. There's no cheaper monthly subscription. Every time I think about swimming I shudder at the thought of the £72-a-month it would cost me.
And lastly, stringent management makes my gym a little less accessible. When Terry goes for a swim, he just waltzes past reception. The staff at the Cheadle Sports Centre never checked his medical history. Whereas when I went into Lytham Baths, I had to fill out a tedious, time-consuming liability form. Apparently I'll need to fill one in next time, too.
Call them excuses, but that won't help. The fact of the matter is that this has nothing to do with swimming. Forget the actual exertion of my body. Forget about tiring my arms and legs, wet stroke after wet stroke. I could plan on spending an hour floating on the surface like a grazing manatee and it wouldn't make any difference to my participation. Because before I can even dip my half-naked body into the pool, I need to sacrifice more time, energy, money, and the quality of the relationship with my wife, than Terry does.
And what do I need to make myself expend more time, money and energy on an activity? What do I need to choose the pool over getting a bollocking from Joanna?
Motivation.
And that is exactly what we tell fellow couch dwellers they lack. If only they had more motivation and more self-discipline, then they could live healthier, happier more virtuous lives.
Sometimes this is the case. Sometimes we lack motivation. But comparing my situation with Terry's shows me that motivation isn't the whole picture. If my motivation is stronger than Terry's and yet I am the one not swimming, then motivation can only be part of the equation. It is not, as pop culture would have us believe, the magical fuel that is solely responsible for all human accomplishment. On the contrary, in the machine of life that manufactures our behaviour, motivation is just a small cog.
What are the other cogs?
The Irish playwright George Bernard Shaw once said that,
'love toward the economics is the route of all virtue.'
That's right, Shaw doesn't say that motivation is behind our virtuous behaviour, but instead, it is the economics. Instead of looking for more motivation- or waiting for my brother to have another heart attack- could I change my behaviour by adjusting another behavioural cog?
What if, instead of berating myself for a lack of motivation, I used the motivation I did have efficiently, making adjustments to the economic forces of Proximity, Availability, Price, and Accessibility?
Instead of letting the shaming voices of friends and family echo in my conscience, could I start changing my behaviour by considering a simple mnemonic? Could I try, instead, paying a little more attention to my P.A.P.A?
Eureka… my motivation could dwindle and I'd still be virtuous. We are, after all, not creatures of motivation but of convenience.
If motivation is a fuel, then here are four easy steps to ensure you're using it as efficiently as possible:
1) Keep the activities you love in close Proximity. Attendance data from multiple sports clubs and fitness studios show that there's a limit to how far we're willing to travel to exercise. I thought that I was motivated enough to travel to the swimming pool, but according to the 'Encyclopaedia of International Sport Studies', 90 per cent of users of urban pools travel from within just three miles of the pool. It's not that I have less motivation than regular swimmers. It's that I had a one in ten chance of breaking the mould. From now on I'm going to acknowledge my limitations, respect my range, and ensure that where I exercise is within a distance that I, and everybody else, would routinely travel.
2) Choose activities that are Available when you are. (if they're not, search for consistency). According to the book 'The Economics of Sport and Recreation', when people are asked why they don't participate in sport the single biggest response is 'I don't have the time'. On Wednesday, I didn't have the time because Joanna left me with the kids. But if I'd known in advance when the pool was available, I would have given my wife a fair notice. She would have been more understanding and it would have been easier for her (and I) to set that time aside. If I swam consistently- at the same time every week- there'd be little argument. By scheduling consistent exercise, life's other obligations are less likely to interfere. Sure, if I had a pool in my living room available to me 24/7, then I could swim eratically, at any spare moment of the day. But I don't. So next time my local facility or fitness class aren't available on the same day, same time, week in week out, I'll either suggest that they offer more consistency or I'll be forced to find a coach, class or facility that does.
3) Keep the Price low (but not too low). The economic 'law of demand' states that: people consume less of a good or service when its price increases. My pool is more expensive than Terry's. It wasn't less motivation; just simple economics helping him get his feet wet. Had he paid an annual membership, it would have been cheaper still. However, instead of seeing him swim more often, a one-time annual fee could have hampered his participation. A study of 8,000 gym members titled "Paying to Not Go to the Gym" found that 'new customers who chose a monthly contract were 17 percent more likely to stay enrolled than members who signed up for the entire year'. From now on, whenever charged, I'm paying for exercise monthly.
4) Improve Accessibility; avoid the obstacles. Obstacles are any other hindrances that force me to expend more time, energy and effort before I can even start exercising. Obstacles are often physical- like the limited parking outside of the yoga studio, or the inadequate public transport to the local dojo. But obstacles might also be mental- like a confusing gym website that makes signing up to a HIIT class a mental labyrinth or, as in my case, a tedious accident liability form that racks my brain before I can plunge into the pool. Only easy access makes for regular practice. It's clear that either I avoid the obstacles; figure out a way to remove the obstacles; or else I am doomed to stay right here, sat on the sofa.
On Monday evening after work, whilst my brother Andrew lay in a hospital bed, I actually went to the pool. I sat in traffic for thirty-five minutes. I waited another twenty for the polo team to clear out. I clenched my jaw, handed over six bloody quid and then carefully read each question on that tedious liability form.
– 'Any history of heart disease in the family?' So glad you ask…
Is there any wonder I only did that once?
On Tuesday Andrew left the hospital and those depressing, vivid images of him peeing into a urine pot began to fade. By the time Wednesday evening arrived, I was still motivated. Just not motivated enough to overcome what are now some glaringly obvious economic restraints.
Call me lazy or accept that swimming was a bad economic choice. I don't care.
Either way, at the start of this coming New Year, I'm not going to rely on a resolute surge of motivation. I know that it fades by January's end.
Instead, I'm going to start by making participation in my next healthy hobby a little easier; use my motivation a little more efficiently. I'm going to take heed from a 19th century Irish playwright, give the economics a little more consideration and show my P.A.P.A a little more love.
30 Deep Philosophical Quotes from Alan Watts That Will Help You Make Sense of Your Life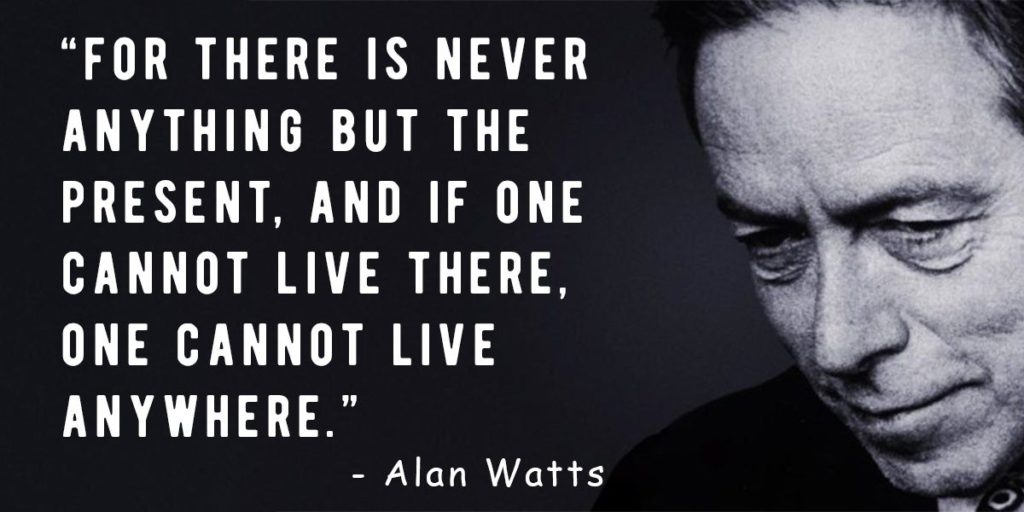 There was a time when the West was quite ignorant about the philosophies of the East. The East had only remained as an area to conquer and exploit – that there was a rich Eastern philosophy was something the West never really explored. Until a few Westerners went on an Eastern philosophical journey and shared their thoughts with the wider Western audience. Alan Watts is one such amazing personality. At first, Alan Watts became an Episcopal priest. But later on, he left this route and went to California to join the faculty of the American Academy of Asian Studies.
Alan Watts' mother was a missionary and she used to teach children from Asia. From a young age, Alan Watts was fascinated by stories and myths circulating all over Asia. They were rich with a taste of Eastern Philosophy. And so, he learned Chinese and dived deep to learn the intricacies of this complex philosophy.
After researching Zen Buddhism rigorously, he published one of his first and most famous books: The Way of Zen. The wisdom in the book fascinated the youth. It was not an insight into any religion, it was more of psychotherapy. From then on, Alan Watts had produced wonderful books ranging from natural history, Western history, cybernetics to sexuality, and semantics, etc. His wisdom can be seen in his words, and in his sayings. They will clear your mind and set a clear path before you.
Here are some of the quotes by Alan Watts that will really clear up your mental blocks:
1. We seldom realize, for example, that our most private thoughts and emotions are not actually our own. For we think in terms of languages and images which we did not invent, but which were given to us by our society.
2. We cannot be more sensitive to pleasure without being more sensitive to pain.
3. Trying to define yourself is like trying to bite your own teeth.
4. This is the real secret of life — to be completely engaged with what you are doing in the here and now. And instead of calling it work, realize it is play.
5. There will always be suffering. But we must not suffer over the suffering.
6. But I'll tell you what hermits realize. If you go off into a far, far forest and get very quiet, you'll come to understand that you're connected with everything.
7. Every intelligent individual wants to know what makes him tick, and yet is at once fascinated and frustrated by the fact that oneself is the most difficult of all things to know.
8. The only way to make sense out of change is to plunge into it, move with it, and join the dance.
9. To have faith is to trust yourself to the water. When you swim you don't grab hold of the water, because if you do you will sink and drown. Instead you relax, and float.
10. This is the real secret of life — to be completely engaged with what you are doing in the here and now. And instead of calling it work, realize it is play.
11. A scholar tries to learn something everyday; a student of Buddhism tries to unlearn something daily.
12. When you get free from certain fixed concepts of the way the world is, you find it is far more subtle, and far more miraculous, than you thought it was.
13. Try to imagine what it will be like to go to sleep and never wake up… now try to imagine what it was like to wake up having never gone to sleep.
14. You are a function of what the whole universe is doing in the same way that a wave is a function of what the whole ocean is doing.
15. Problems that remain persistently insoluble should always be suspected as questions asked in the wrong way.
16. Meditation is the discovery that the point of life is always arrived at in the immediate moment.
17. The more a thing tends to be permanent, the more it tends to be lifeless.
18. One is a great deal less anxious if one feels perfectly free to be anxious, and the same may be said of guilt.
19. You didn't come into this world. You came out of it, like a wave from the ocean. You are not a stranger here.
20. When we attempt to exercise power or control over someone else, we cannot avoid giving that person the very same power or control over us.
21. Never pretend to a love which you do not actually feel, for love is not ours to command.
22. There was never a time when the world began, because it goes round and round like a circle, and there is no place on a circle where it begins. Look at my watch, which tells the time; it goes round, and so the world repeats itself again and again.
23. The meaning of life is just to be alive. It is so plain and so obvious and so simple. And yet, everybody rushes around in a great panic as if it were necessary to achieve something beyond themselves.
24. Everyone has love, but it can only come out when he is convinced of the impossibility and the frustration of trying to love himself.
25. The positive cannot exist without the negative.
26. But the attitude of faith is to let go, and become open to truth, whatever it might turn out to be.
27. Words can be communicative only between those who share similar experiences.
28. The greater part of human activity is designed to make permanent those experiences and joys which are only lovable because they are changing.
29. Man suffers only because he takes seriously what the gods made for fun.
30. It's better to have a short life that is full of what you like doing, than a long life spent in a miserable way.
So, find your way and clear your mind. Let the wisdom of Alan Watts pave your way to the future.
MDMA Inches Away From Becoming FDA-approved Pharmaceutical
John Vibes, Truth Theory
Waking Times
A set of clinical trials for MDMA, sponsored by the non-profit Multidisciplinary Association for Psychedelic Studies (MAPS) has now reached "Phase 3," which brings the substance just a few steps away from getting approved by the US Food and Drug Administration (FDA).
Study Finds Fans of Dark Humor More Likely To Be Intelligent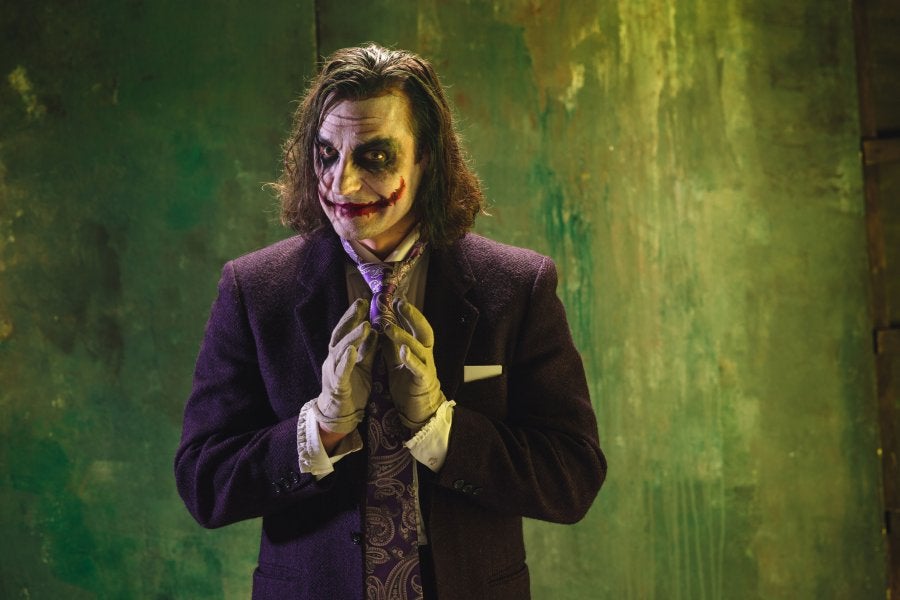 Are you a fan of dark humor? If so, research has shown that you might be more intelligent on average, and less aggressive as well. According to a 2017 study published in the journal Cognitive Processing, people who enjoy dark humor are more likely to be intelligent, and also less likely to be aggressive.
The experiments took place at the Medical University of Vienna, and involved 156 people from a wide range of different social and educational backgrounds who varied in age, but had an average age of 33. The participants were given a set of intelligence tests, and then monitored while being exposed to cartoons that contained what many would consider dark humor (or black humour, as it is known in the UK, where the study was conducted).
The researchers should not have been very surprised to see the connection between dark humor and intelligence, as other studies in the past have shown that people with high levels of intelligence are more likely to suffer from conditions like depression or anxiety. However, it likely did come as a surprise that the intelligent dark humor fans in the study were actually less prone to aggression than the test subjects who were upset or offended by the material.
The study showed that the people who were most upset by the jokes had average IQ scores, but they were also more prone to aggression in other scenarios as well, and likely had shorter tempers than the other participants in the study.
The authors of the study concluded that:
"Whilst a positive association between black humour processing and intelligence can be shown, aggressiveness and bad mood apparently lead to decreased levels of pleasure when dealing with black humour. Black humour processing is seemingly a complex information-processing task that depends on cognitive and emotional aspects. It can be hypothesized that these cognitive and emotional demands directly influence the mental operations underlying humour processing as they lead to an increased or decreased information-processing capacity but also facilitate the adapting of humour processing strategies in a quick and flexible way as humour processing is dependent on the content and structure of a joke."
The researchers also noted that differences in things like age and gender did not seem to have any impact on how a participant felt about dark humor, as there was a range of different responses among people of the same background, and many shared responses among those from different backgrounds, although, the study did suggest that levels of education did seem to have an impact on a person's response to dark humor.
Image credit: Volodymyr Melnyk