Norwegian Scientists Warn Against Eating Farmed Salmon: Everything You Need to Know About Farmed Fish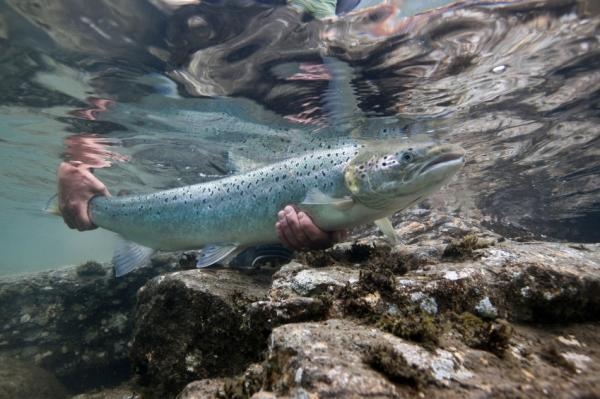 Women, children and adolescents should avoid eating farmed salmon, according to Norwegian doctors and international experts. The reason is that salmon feed contains harmful pollutants.
Talking to VG, specialist Anne-Lise Birch Monsen and Physician and professor of medicine, Bjørn Bolann say that it is uncertain in both the amount of toxins and how they affect children, adolescents and pregnant. They point out that the type of contaminants that have been detected in farmed salmon have a negative effect on brain development and is associated with autism, AD / HD and reduced IQ.
A large European study involving about 8,000 newborns, shows that pregnant women with high levels of toxins in the body have children with lower birth weight, which may have an adverse effect on child health.
Conservative party (Høyre) economic policy spokesman  Svein Flåtten asks fisheries minister to respond in the Parliament on whether Norwegian farmed salmon is dangerous to eat for children and pregnant women.
I want to know what she can do to make Norwegian consumers and society sure that Norwegian farmed salmon is a healthy and clean product. That's what we've been hearing from researchers for years, says Flåtten to NTB.
He believes there is reason to take seriously the warning raised by doctors.
– There is no doubt that such claims may have a negative effect on salmon industry. Therefore, it is important to clarify this quickly. I expect the health authorities to look closely at the findings discussed, he said.
If you eat seafood, unless you catch it yourself or ask the right questions, the odds are pretty good it comes from a fish farm. The aquaculture industry is like a whale on steroids, growing faster than any other animal agriculture segment and now accounting for half the fish eaten in the U.S.
As commercial fishing operations continue to strip the world's oceans of life, with one-third of fishing stocks collapsed and the rest headed there by mid-century, fish farming is seen as a way to meet the world's growing demand. But is it really the silver bullet to solve the Earth's food needs? Can marine farms reliably satisfy the seafood cravings of three billion people around the globe?
This article looks at aquaculture and its long-term effects on fish, people, and other animals. With this industry regularly touted as a paragon of food production, whether you eat seafood or not, you should know these nine key facts about farmed fish.
1. Farmed fish have dubious nutritional value. The Omega-3 Levels are Not What You Think
Here's a frustrating paradox for those who eat fish for their health: the nutritional benefits of fish are greatly decreased when it's farmed. Take omega-3 fatty acids. Wild fish get their omega-3's from aquatic plants. Farmed fish, however, are often fed corn, soy, or other feedstuffs that contain little or no omega-3's. This unnatural, high-corn diet also means some farmed fish accumulate unhealthy levels of the wrong fatty acids. Further, farmed fish are routinely dosed with antibiotics, which can cause antibiotic-resistant disease in humans.
2. The farmed fishing industry robs Peter to pay Paul. Small Prey Fish May be Driven to Extinction
While some farmed fish can live on diets of corn or soy, others need to eat fish – and lots of it. Tuna and salmon, for example, need to eat up to five pounds of fish for each pound of body weight. The result is that prey (fish like anchovies and herring) are being fished to the brink of extinction to feed the world's fish farms. "We have caught all the big fish and now we are going after their food," says the non-profit Oceana, which blames aquaculture's voracious hunger for declines of whales, dolphins, seals, sea lions, tuna, bass, salmon, albatross, penguins, and other species.
3. Fish experience pain and stress.
Contrary to the wishful thinking of many a catch-and-release angler, the latest research shows conclusively that fish experience pain and stress. In one study, fish injected with bee venom engaged in rocking behavior linked to pain and, compared to control groups, reduced their swimming activity, waited three times longer to eat, and had higher breathing rates. Farmed fish are subject to the routine stresses of hyperconfinement throughout their lives, and are typically killed in slow, painful ways like evisceration, starvation, or asphyxiation.
4. Farmed fish are loaded with disease, and this spreads to wild fish populations.
Farmed fish are packed as tightly as coins in a purse, with twenty-seven adult trout, for example, typically scrunched into a bathtub-sized space. These unnatural conditions give rise to diseases and parasites, which often migrate off the farm and infect wild fish populations. On Canada's Pacific coast, for example, sea lice infestations are responsible for mass kill-offs of pink salmon that have destroyed 80% of the fish in some local populations. But the damage doesn't end there, because eagles, bears, orcas, and other predators depend on salmon for their existence. Drops in wild salmon numbers cause these species to decline as well.
5. Fish farms are rife with toxins, which also damage local ecosystems.
You can't have diseases and parasites infecting your economic units, so operators fight back by dumping concentrated antibiotics and other chemicals into the water. Such toxins damage local ecosystems in ways we're just beginning to understand. One study found that a drug used to combat sea lice kills a variety of nontarget marine invertebrates, travels up to half a mile, and persists in the water for hours.
6. Farmed fish are living in their own feces.
That's right, fish poop too. Farmed fish waste falls as sediment to the seabed in sufficient quantities to overwhelm and kill marine life in the immediate vicinity and for some distance beyond. It also promotes algal growth, which reduces water's oxygen content and makes it hard to support life. When the Israeli government learned that algal growth driven by two fish farms in the Red Sea was hurting nearby coral reefs, it shut them down.
7. Farmed fish are always trying to escape their unpleasant conditions, and who can blame them?
In the North Atlantic region alone, up to two million runaway salmon escape into the wild each year. The result is that at least 20% of supposedly wild salmon caught in the North Atlantic are of farmed origin. Escaped fish breed with wild fish and compromise the gene pool, harming the wild population. Embryonic hybrid salmon, for example, are far less viable than their wild counterparts, and adult hybrid salmon routinely die earlier than their purebred relatives. This pressure on wild populations further hurts predators who rely on fish like bears and orcas.
8. See: the Jevons Paradox.
This counterintuitive economic theory says that as production methods grow more efficient, demand for resources actually increases – rather than decreasing, as you might expect. Accordingly, as aquaculture makes fish production increasingly efficient, and fish become more widely available and less expensive, demand increases across the board. This drives more fishing, which hurts wild populations. Thus, as the construction of new salmon hatcheries from 1987 to 1999 drove lower prices and wider availability of salmon, world demand for salmon increased more than fourfold during the period. The net result: fish farming cranks up the pressure on already-depleted populations of wild fish around the world.
9. When the heavy environmental damage they cause is taken into account, fish farming operations often are found to generate more costs than revenues.
One study found that aquaculture in Sweden's coastal waters "is not only ecologically but also economically unsustainable." Another report concluded that fish farming in a Chinese lake is an "economically irrational choice from the perspective of the whole society, with an unequal tradeoff between environmental costs and economic benefits." Simply put, aquaculture drives heavy ecological harms and these cost society money. In the U.S., fish farming drives hidden costs of roughly $700 million each year – or half the annual production value of fish farming operations.
Source:
Yes, fear is the power of control
"… The young devil to the old:
– How did you manage to send so many souls to hell?
Old devil:
– Through fear!
Young:
– Well done! And what were they afraid of? Wars? Hunger?
Old:
– No … Disease!
Young:
– They weren't sick? Weren't they dying? Wasn't there a medicine?
Old:
-….. got sick. They died. There was a cure …
Young:
– I do not understand…
Old:
– We accidentally decided that the only thing that needs to be preserved at any cost is LIFE !!!
They stopped hugging … They stopped greeting each other !!! They left all human contact …. They left everything that made a person human!
They were left without money. They lost their jobs.
But they chose to fear for their lives, even if they didn't have bread to eat.
They believed what they heard, read the newspapers and blindly believed everything they read.
They gave up freedom.
They never left the house again. They never went anywhere. We never visited friends and family again. The whole world has turned into a huge prison with convicts – volunteers.
They accepted everything !!! All this to live another miserable day …
They didn't live, they died every day!
It was too easy to take their pitiful soul … "
Clive Lewis "Letters from a Senior to a Junior Devil".
From the book "Balamut's Letters" (1941)
Havana Syndrome again? CIA officers are mowed down by a mysterious disease
A CIA officer in Moscow experienced symptoms of the so-called "Havana syndrome" in 2017. This became known to The New York Times with reference to sources in diplomatic circles.
CIA officer Mark Polimepulos, who helped lead covert operations in Russia and Europe, complained about the manifestation of mysterious symptoms. According to the newspaper, in December 2017, he felt severe dizziness, which later developed into a prolonged migraine, forcing him to retire. At that time, Polymerpoulos was 48 years old.
It is noted that such a case was not the only one. Similar symptoms were experienced by the staff of the American ambassadors in Cuba and China in 2016-2018. However, the exact number of cases and the place where this happened is not named. It is alleged that the US diplomats have tried to influence in a similar way around the world.
At the same time, the US State Department was unable to establish an unambiguous reason that caused the "Havana syndrome." Among other things, it was assumed that the diplomats may have been exposed to an unidentified sound effect.
In 2017, it was reported that, beginning in late 2016, American diplomatic officials and their relatives in Cuba began to complain of symptoms such as hearing loss, nausea, headaches and balance disorder. 
The Associated Press received audio footage of the attack and described the harassing sounds as "the high-pitched sound of crickets combined with fingernails scratching on a board." Then the American government suggested that Russia or China could be the culprit.
Many victims are still undergoing rehabilitation. Specialists from the University of Pennsylvania performed magnetic resonance imaging and revealed visible changes in the structure of the brain in the diplomatic missions.
Differences were found in 23 men and 17 women who complained of health problems while on diplomatic duties in Havana. Scientists have yet to figure out what causes the unusual symptoms.
How Russia and the United States nearly started a nuclear war in 1995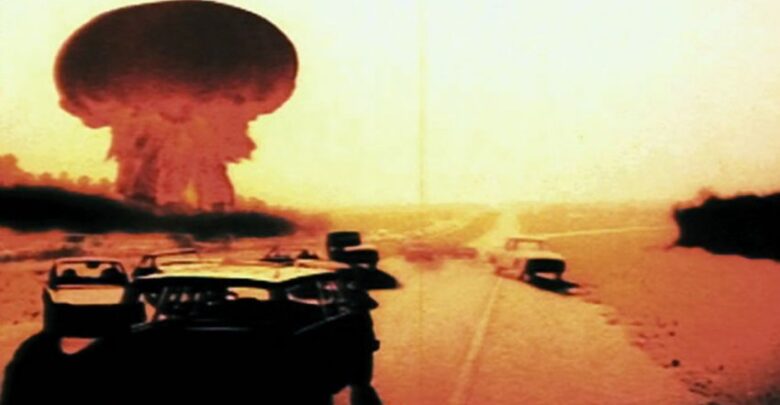 The Norwegian meteorological rocket incident remains the only time in history that the Russian president has activated his nuclear briefcase.
On January 25, 1995, Doomsday could have come in the world: the Russian Federation was preparing to launch a nuclear strike on the United States. How did it come about that the states that left the confrontation of the Cold War in the past and had just normalized relations with each other found themselves on the verge of mutual destruction?
The beginning of the war?
The cause of the crisis was an ordinary Norwegian meteorological rocket. Its launch from the small island of Anneia at 7 am local time (10 am Moscow time) towards Spitsbergen caused a stir in Russia.
Black Brant XII. Legion Media / ZUMA Press
Equipped with scientific equipment to study the aurora borealis, the Black Brant XII was similar in size to the nuclear-powered American Trident D-5 ballistic missile, intended for launch from submarines. In addition, it flew along a trajectory along which, as the Russian Defense Ministry believed, American missiles would fly in the event of a nuclear war.
In December 1994, Norway informed 28 states, including Russia, about the planned launch, but did not give a specific date, limiting itself to specifying the period: from January 15 to February 10 of the next year. Due to bureaucratic delays, this information did not reach the Russian Missile Warning System, which sounded the alarm.
Decisive minutes
An emergency meeting with the country's top political and military leadership was convened in the Kremlin. Defense Minister Pavel Grachev, Chief of the General Staff Mikhail Kolesnikov and President of the Russian Federation (as Supreme Commander-in-Chief) Boris Yeltsin had three strategic missile forces control terminals activated – the so-called nuclear suitcases.
Vladimir Sayapin / TASS
The military believed the lone missile could have been fired to create an electromagnetic pulse that knocked out Russian radars and communications systems. Following it, a massive blow could be expected.
For several tense minutes, as leaders watched it flight, it was decided whether Russia would launch a nuclear strike against the United States.
"Little is known today about what Yeltsin said at the time, given that it could have been some of the most dangerous moments in the entire history of the nuclear era," The Washington Post journalist, David Hoffman wrote three years after the incident : "They make it clear that the Cold War nuclear readiness system continues to operate, and how catastrophic its consequences could be, despite the fact that the feud between the great powers is already over."
The situation was discharged only when it became clear that the rocket had gone towards Spitsbergen (not far from which it fell into the ocean). The nuclear cases have been deactivated.
Russian President Boris Yeltsin (center) and Russian Defense Minister Pavel Grachev (right). Igor Mikhalev / Sputnik
The incident with bringing Russia's Strategic Nuclear Forces to combat readiness, soon became the property of the world community. When, four years later, the Norwegians were about to repeat their launch of Black Brant XII and reported this to the Russian Foreign Ministry, the US additionally warned all key Russian military departments about it through their channels. As a result, this time there were no unpleasant surprises.
Source: rbth.com