Nick Pope: Why I believe aliens landed in a Suffolk forest
* MoD expert has worked with the two closest witnesses – both servicemen – of the unexplained phenomenon in 1980
* One recalls seeing a metal craft that could travel at 'impossible' speed
* Radiation levels in the area were measured at well above the norm
* The two witnesses wrote logs about the incident which they claim were later disappeared as part of a cover-up
* Staff Sergeant Jim Penniston touched the craft and claims to have 'downloaded' a message from the future in binary code
* The 'ship' was seen on three consecutive nights, including by the officer who was second-in-command of the base
Something eerie stirred in the Suffolk forest. Bright lights were flashing red, blue, white and yellow, piercing the darkness just beyond the perimeter of the U.S. Air Force base. Airman John Burroughs, on patrol in the early hours, went to investigate, the hairs on his arms standing on end with the static electricity that suddenly filled the air, his radio mysteriously malfunctioning.
Ahead, a small clearing among the trees shone as bright as day . . .
And so began a mystery that has lasted a third of a century, the truth of what took place remaining as elusive now as it was on that Boxing Day in 1980. Did an alien space ship land, as the world's UFO-hunters, ET-watchers and X-Files fans have always been desperate to believe?
Or, this being a strategic base for American front-line fighter planes, was there an accident involving some clandestine Cold War super-weapon, ruthlessly covered up by the military? Or was that strange glow just a trick of light and atmospherics from the beam of a lighthouse on the East Coast a few miles away? Or a case of mass hysteria, perhaps? Or just a Christmas hoax by bored American servicemen a long way from home?
Flights of fancy run wild in any direction you want when it comes to what history has dubbed the Rendlesham Forest Incident – and has done since 1983 when the News Of The World revealed the mysterious happenings in a front-page story headlined 'UFO lands in Suffolk – and it's official' and quoted a top-secret report from one of the base commanders as its source.
Official denials and obfuscation followed. 'Fabrication,' screamed the Ministry of Defence. 'Nothing of defence interest in the alleged sightings. No question of any contact with "alien beings".'
A local forester put forward the lighthouse theory, which was latched onto by other newspapers eager to rubbish a rival's scoop.
And so the whole affair descended into a chaos of claim and counter-claim – Close Encounter fanatics on one side, sceptics on the other, and the twain never likely to meet.
But now a new book tries to make a sober, sensation-free assessment of the evidence and trace a path through the undergrowth of intrigue, speculation and downright lies that bedevil this touchiest of subjects.
Author, Nick Pope, has credentials – he was for three years in the Nineties the civil servant in charge of a Ministry of Defence unit investigating 'Unidentified Aerial Phenomena', its preferred term for UFOs. He learned to respect the unexplained and not dismiss it out of hand.
He collaborated with two of the closest witnesses to what happened at Rendlesham – Airman Burroughs and his immediate superior in 1980, Staff Sergeant Jim Penniston. Both are retired from the military but still troubled by what they experienced.
Their memories of the scene in the forest are different. In that clearing suddenly bursting with a strange light, Burroughs was engulfed in a beam and stood motionless. Afterwards, he could remember nothing.
But Penniston says he made out a small triangular metallic craft 10ft high, either hovering above the ground or resting on tripod-like legs.
It had a bank of blue lights on one side and a bright white light on top. He took photographs (which were fogged when developed) and sketched the craft in his notebook before stepping into what he calls 'the bubble field' – an area of stillness and silence immediately around it where time seemed to stop.
His heart was pounding with fear, he says, but he stretched his hand forward to touch its smooth surface. His fingers skimmed across several rows of strange symbols and hieroglyphics etched in the metal – 'like nothing I have ever seen before, no aircraft marking, or no writing that I can identify'. He was transfixed.
After a while, he claims, he pulled his hand away, stood back and watched in amazement as the craft slowly lifted off the ground, manoeuvred slowly up through the trees and then accelerated away in an instant into the night sky. In his notebook, he recorded the speed as simply 'impossible'.
Meanwhile, on the ground he and Burroughs – now brought to his senses – found a triangle of indentations where the craft had stood. Around them, branches were snapped off trees it had passed when landing and taking off. Later, men with Geiger counters picked up radioactive readings way above the norm.
Back at base, the two men wrote out logs of what had happened, using, on advice from superiors, the phrase 'unexplained lights' rather than UFO. Those logs later disappeared – removed, the men believe, as part of an operation to bury all evidence of these strange occurrences.
But Penniston, it transpires, kept to himself one staggering aspect of his encounter. When he touched the craft and his hand strayed to one particular symbol – a circle with a triangle inside – sequences of ones and zeroes mysteriously flashed into his brain in what he describes as a 'telepathic download'. When de-briefed, he said nothing about this, fearing that, if he did, he would be declared unfit for duty. But, in bed at home, he could not sleep for all the buzzing of zeroes and ones in his head: 'Imprinted in my mind like a hot branding iron.'
He found he could stop whatever activity had taken over his mind only by writing down the sequences in his notebook, scribbling out for three-quarters of an hour pages of figures that made no sense.
And once finished, they vanished from his mind – for 14 years. It was in 1994, after retiring, that he had sleep problems and sought help from a hypnotherapist. Under hypnosis, the events returned, along with the numbers, and now he reckoned he knew their significance.
They were a message, in binary code, for mankind from somewhere. He sought help from code-breakers and passed over to them those lists of ones and zeroes he had compiled back in 1980. After intensive study, they suggested it represented a message, part of which read in English: 'Exploration of humanity. Continuous for planetary advance.'
Under hypnosis, Penniston had said something inexplicable: 'They are time travellers – they are us.'
An extraordinary possibility seized his mind: what had been downloaded into his head from the craft in the forest was a message, but one from, of all places, the future. The mysterious Rendlesham UFO was not from another planet but from another time.
Such an idea stretches credibility. Pope himself is uncertain how to evaluate it.
Were the numbers in Penniston's head real or imagined? And what of the 'message' itself, simultaneously profound and banal and reeking of New Age nonsense.
'Is all this just wishful thinking?' Pope asks. 'Or is there a more complex message hidden deeper within the obvious one?' He admits defeat. 'I have no answers here.'
On other areas of the Rendlesham story he feels able to come to confident conclusions. That this was not a hoax, not a lighthouse beam, not a Soviet spy plane, but a true visitation, he does not doubt.
The weight of evidence, he insists, is too compelling. The UFO was seen on three consecutive nights by dozens of highly trained military personnel, none of whom had any history of hysteria or penchant for UFO-chasing. On the second occasion those who ventured into the forest included the second-in-command at the base, Lt Col Charles Halt.
It was his official report that fell into the hands of the News Of The World and formed part of its sensational scoop in 1983.
Halt never deviated from what he first said he saw that night when he was told 'the UFO's back' and went to confront it. From his Jeep he witnessed: 'A light that looked like a large eye, red in colour, moving through the trees.
'This object began dripping something that looked like molten metal. A short while later it broke into several smaller, white objects which flew away in all directions.
'A similar object was seen in the southern sky. It was round and, at one point, it came toward us at a very high speed. It stopped overhead and sent down a small pencil-like beam, like a laser beam.
That illuminated the ground about ten feet from us and we just stood there in awe.
'This object then moved back towards [the base] and continued to send down beams of light, at one point near the Weapons Storage Area. I have no idea what it was we saw. But I do know that it was under intelligent control.'
Years later, as the controversy refused to die down despite official denials from Whitehall and Washington and his own account being called into question, Halt signed a defiantly clear-cut affidavit.
'I believe the objects I saw at close quarter were extraterrestrial in origin and that the security services of both the U.S. and the UK have attempted – then and now – to subvert the significance of what occurred at Rendlesham Forest by the use of disinformation.'
To the analyst Pope, eye-witness evidence from a man of such seniority has to be taken at face value.
Over 100,000 words, Pope puts together a rationally argued case that the world's most compelling UFO encounter should be taken seriously and not dismissed as fantasy fodder for the loony fringe.
He lists what he believes has been established beyond doubt: 'We know a UFO landed next to one of the most sensitive military installations in the Nato alliance. We know the UFO was seen on three consecutive nights by dozens of highly trained military personnel, including the Deputy Base Commander.
'We know light beams from the UFO struck the ground just feet in front of the Deputy Base Commander and a party of men, and that later, the UFO was seen firing light beams onto the base, particularly, the Weapons Storage Area.
'We know the UFO was tracked on radar. We know there was physical trace evidence at the landing site, including damage and scorch marks on the trees and higher-than-usual radiation levels.
'We know that, though the U.S. government will not acknowledge the incident occurred and maintains UFO sightings have not been investigated since 1969, the Rendlesham incident was not only investigated, but that a senior USAF general flew in to be briefed, and removed evidence, without telling the UK government.
'We know some of the key files and documents that might have provided answers about what happened have apparently been destroyed or lost in mysterious circumstances. We know that while the U.S. and UK governments have consistently sought to downplay or ridicule the UFO phenomenon, behind the scenes, the subject is taken extremely seriously.'
The crunch is this: why can't the public be told the truth about the Rendlesham Forest Incident? Why can't witnesses such as Burroughs and Penniston – whose lives were never the same afterwards – be debriefed on what happened to them all those years ago?
One of the scandals of the mystery is that the two former servicemen are now at an age when they need access to their military medical records – and they can't get them. Official requests are turned down on the grounds the files are classified. Not even the threat of legal action has succeeded in getting them released.
Pope is left to speculate whether there is a sinister military element operating behind all this obsessive secrecy. Do UFOs perhaps hold the key to some unknown technology that could result in weapons of incalculable power?
Have the shutters come down on the Rendlesham Incident to prevent some revelation so earth-shattering that the powers-that-be would go to almost any length to prevent disclosure?
The personal accounts by Burroughs and Penniston and Pope's informed analysis throw up more questions than answers, but it is hard to argue with their conclusion that someone knows more about this than they are saying.
And until they open up – if they ever do – the rest of us must remain in the dark about the true origin and meaning of those bright flashing lights in a Suffolk forest.
Extracted from Encounter In Rendlesham Forest by Nick Pope with John Burroughs and Jim Penniston, published by Thistle Books on April 27. Available from Amazon.co.uk at £9.99 paperback and £3.99 e-book. © 2014 Nick Pope with John Burroughs and Jim Penniston.
Ancient Astronomical Code Found on Alien Mountain in Sri Lanka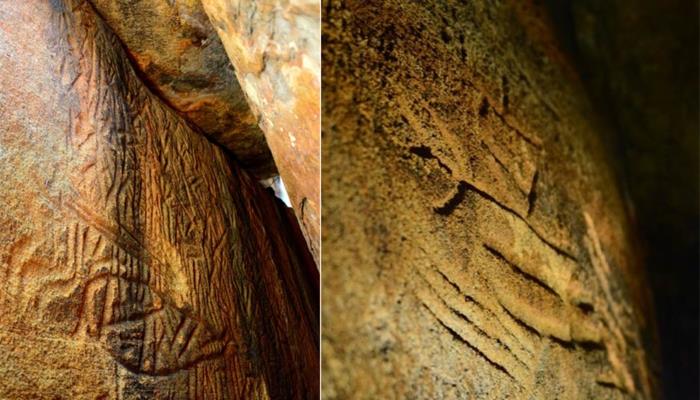 In Sri Lanka, a team of astrobiologists and exogeologists led by Dr. Aravinda Ravibhanu Sumanaratna, while examining the famous "mountain of aliens", discovered forgotten and previously unknown ancient petroglyphs, which, according to researchers, are closely related to astronomy.
Scientists have already published their report in a specialized journal entitled "Encoding on Mount Danigala in Sri Lanka", and Ancient Origins briefly tells about the discovery.
In a letter to this publication, Dr. Sumanaratna of the South Asian Research Department of Astrobiology and Earth Sciences writes that his team was the first to discover petroglyphs associated with Neolithic humans in Sri Lanka.
The discovery was made in the caves of Mount Danigala, which is revered as a sacred site. In the world, it is better known as the "Alien Mountain", since it was allegedly observed over it many times by UFOs. For scientists, this mountain is of great interest, since petroglyphs have been found in its depths before.
In the new study, the team describes both previously unknown petroglyphs and engravings found in the 19th century by British officer Fossett. However, scientists have forgotten about them for more than a century. The petroglyphs are located in Edakkal Cave on the western slope of the mountain. Overall, they are comparable to other similar archaeological sites in Sri Lanka.
Ancient authors engraved both geometric patterns and primitive images of people with weapons in their hands, animals and plants. The drawings are tentatively dated 5500-4500 BC. Scientists point out that this is the first time that "special types of symbols" were linked to each other.
They write that in the cave almost all the available space was covered with petroglyphs. The largest of them are 7.5 meters long and five meters high. Researchers believe that some randomly carved sets of geometric symbols are in fact an ancient "glue code" representing the "lost astronomical counting system."
However, this is just a hypothesis, and it is possible that it was put forward to attract tourists to this region. Nevertheless, the work deserves attention if only because the petroglyphs of Mount Danigala are still poorly understood. Given the practice of other ancient peoples around the world, some of these images may indeed have astronomical connotations.
Note that there is still debate in the scientific community regarding the period of settlement of Sri Lanka. Recent discoveries indicate that humans may have arrived here about 300,000 years ago. Some believe that this could have happened 500 thousand years ago. However, the age of the oldest human site found near the Danigala Mountain is about 125 thousand years.
David Fravor, a Former US military pilot spoke about the encounter with a UFO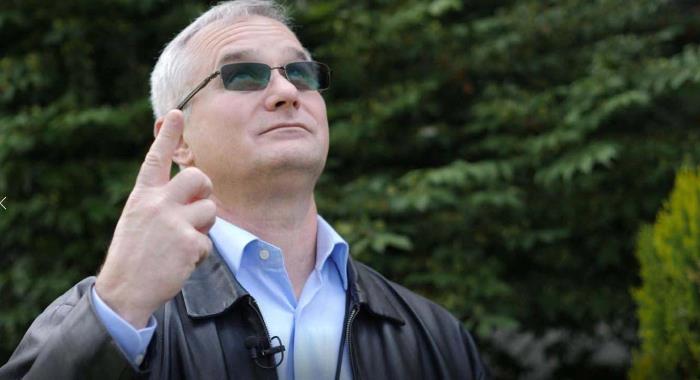 Former US Navy fighter pilot David Fravor said he saw a UFO in 2004. He told Massachusetts Institute of Technology (MIT) researcher Lex Friedman what a flying object looks like.
Fravor stated that he and his colleagues saw an object resembling a tick-tock shape on a clear day. Then they carried out a monitoring mission in the region, where they had previously recorded anomalies.
"I saw lights in the sky and they went out," the pilot said. The words of the ex-military were broadcast by Fox News.
When the military tried to catch up with the alleged UFO, it disappeared. According to the former pilot, the object was behaving aggressively. It disappeared, changed altitude and blocked the radar.
"This is technically an act of aggression," added Fravor.
Earlier, the US Department of Defense created a working group to investigate unidentified flying objects. The Pentagon has repeatedly reported that it has spotted UFOs. For example, in April 2020, the agency published several videos showing small drones moving at a fairly high speed.
Prince of Liechtenstein: How one of the richest rulers in the world launches millions to search for UFOs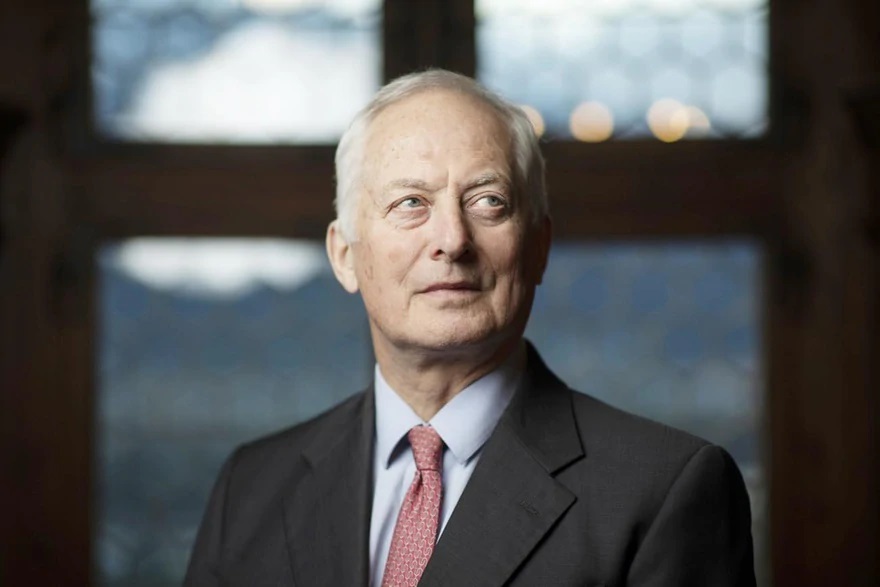 The Prince of Liechtenstein is considered one of the richest rulers in the world. His family's fortune exceeds $ 7.6 billion, and his personal fortune is $ 4 billion. And this despite the fact that during the Second World War, his relatives lost almost 90 percent of their possessions around the world.
The monarch tries to live modestly and help his subjects: he repairs roads at his own expense and annually opens the doors of his castle, inviting people to breakfast. He also spends hundreds of thousands of dollars on UFO research.
Prince-winemaker
"The prince of Liechtenstein, Hans-Adam II, lives in a castle located on a rock in the Alpine principality. This castle bears his name. 38 thousand subjects call the monarch "Your Grace", he owns a collection of masterpieces of the Renaissance, he owns two palaces in Vienna. According to the Bloomberg Billionaire Index , he is included in the list of the 500 richest people in the world," Bloomberg describes the European ruler.
The princely family of one of the smallest states in Europe is truly fabulously rich. The ruling dynasty owns the private bank LGT Group, founded in 1920, and other types of business: agricultural and forestry in Lower Austria and Styria, energy and wine. Hans-Adam is personally involved in winemaking, however, his vineyard is quite small – only four hectares, where on average about 10 thousand liters of wine are produced per year.
In addition, the ruling dynasty has a lot of real estate. The exact number of castles and residences is carefully hidden from the public, but only according to official data, the prince and his family have at least ten castles and palaces. Some of them are home to members of the princely family, others are used as museums.
The most beloved are Vaduz Castle in Liechtenstein, two palaces in Vienna – Garden Palace and City Palace, a family museum in Lower Austria, six more castles scattered throughout Austria, as well as 76 acres of land in Texas. And this is taking into account the fact that after the Second World War the prince's family lost almost 90 percent of the possessions – 54 castles outside the principality, in the Czech Republic and Austria.
The princely family has learned to extract money from everything that it touches: the monarch and his relatives rent out their Viennese palaces. For several hundred thousand euros, everyone can rent a luxurious room for a reception, wedding or concert
Most of the time, the prince and his wife spend at the Vaduz Castle, where they occupy the eastern wing. On the outside, this medieval building may seem rather gloomy, but inside it is very comfortable. Here, antiquity peacefully coexists with modernity: beautiful elevators – with spiral staircases, large rooms with air conditioning and Wi-Fi are decorated with tapestries and paintings of the 17th-18th centuries. The cellars are meticulously stocked with cupboards and dishes with Chinese painting, a collection of ancient weapons and armor. The prince said more than once that most of all he loves the picturesque view from the window – of the Alps and the Rhine.
Modesty Above All
The Prince of Liechtenstein was born in Zurich, Switzerland, and attended primary school in the Liechtenstein capital Vaduz. After graduating from the Higher Economic Gymnasium, he worked as a clerk in one of the London banks, the name of which is still carefully hidden. After the internship, the prince went to Switzerland, where he entered the commercial university at the faculty of business and economics.
The knowledge gained was very useful to him later. The prince's family fortune exceeds $ 7.6 billion, and his personal fortune is $ 4 billion, which makes him one of the richest heads of state in the world. In addition, Hans-Adam owns a huge collection of works of art on display at the Liechtenstein Museum in Vienna. The collection began to collect the ancestors of Hans-Adam back in the 17th century, now it contains more than a thousand works of great artists such as Rubens and Van Dyck, Rembrandt and Bruegel.
This collection is one of the largest in the world, second only to the collection of the British Windsors. The prince speaks about this rather evasively: "Somewhere we have an advantage, somewhere they have. It is very difficult to judge whose collection is more expensive. For me, these are just assets that should generate income. I myself prefer contemporary art. "
Despite the huge fortune, representatives of the princely family do not boast of wealth, trying to live modestly. Thus, the wife of Hans-Adam II, Princess Maria Kinski, herself looks after the garden in the main castle.
There is no Bentley, Bugatti, Maserati, Ferrari or even Rolls-Royce in the princely garage. All family members drive regular Audi without chauffeurs
In addition, Hans-Adam II and his wife raised their children on their own, without teachers and governesses. True, they always had a housekeeper and a nanny who took care of the children when their parents were away. Three sons and a daughter of the princely couple went to an ordinary school in Liechtenstein.
Hans-Adam II married his cousin, Countess Maria Kinski von Whinitz und Tettau, while still a student. Subsequently, the prince claimed that he fell in love with his future wife at first sight, as soon as she entered the room, and from the first minute he knew that they would get married. Marie did not pay attention to the crown prince, because he was five years younger than her. Moreover, then she was in love with another.
But the future prince did not give up, and his persistence was rewarded: Marie's relatives gave permission for their marriage. The wedding ceremony in July 1967 attracted the attention of all of Europe.
Marie ordered a dress from a Parisian couturier – in the Empire style, made of white silk, with embroidery from pearls and beads. Her head was adorned with the Fringe tiara belonging to the Habsburg family. Among the guests are emperors, queens, princes and princesses, representatives of ancient German-speaking nobles. For the subjects of Liechtenstein, the tables were set right on the street – and they were bursting with various dishes. The tradition of treating residents, and there are about 32 thousand of them in the country, has survived to this day. Once a year, Vaduz Castle opens its doors for everyone to have breakfast with the prince. This is how Liechtenstein's National Day is celebrated.
To rest
As a member of the aristocracy, Hans-Adam constantly emphasizes that he is very close to his people. Among his entourage, they say that the monarch loves to run barefoot in the forest, goes downhill skiing, diving, is interested in archeology and loves science fiction.
The Franco-American ufologist Jacques Vallee published three volumes of diaries called Forbidden Science. In them, he told about a meeting with Hans-Adam II and his family at Vaduz Castle in November 1989. "We dined in a small living room with his wife, sister and two children. Until late at night we discussed UFOs and other paranormal phenomena, "the scientist recalled.
According to Vallee, the monarch was convinced for many decades that aliens were visiting Earth, so he sponsored international UFO research for many years, spending millions of dollars on it.
The prince told the ufologist that he saw a UFO in childhood, and also that his aunt saw the UFO in Munich in the 1950s. Most of the money was received by American researchers. So, the ruler laid out 200 thousand dollars for a study called "How many Americans were abducted by aliens."
According to the constitution, the prince is the head of state, he represents Liechtenstein abroad and has the right to pardon, his signature is necessary for the entry into force of laws adopted by parliament. In addition, financially, he is independent from the state – he lives on his own funds, and all roads of the principality are repaired on them. Hans-Adam II tried to expand his princely powers, receiving the full support of the population – however, the parliament still retains basic rights.
Officially, Hans-Adam II is still considered the ruling monarch, but he actually retired from business, transferring the day-to-day administration of the state to his son, Crown Prince Alois. He explained his decision as follows: he and his wife usually did not make large state visits, limiting themselves to only modest trips to Switzerland and Austria, but now is the time to see the world.