On the evening of June 22, 2020, at about 19:00 UTC, a gigantic coronal mass ejection occurred on the Sun: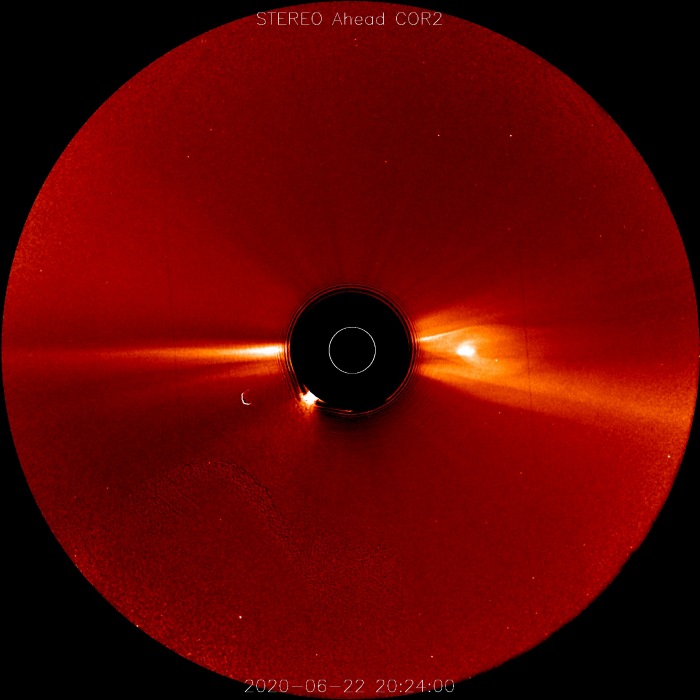 Judging by the frames provided by STEREO satellites, the explosion in the Sun was somehow unexpectedly large, so a number of enthusiasts began to examine these images by downloading from NASA Pictures in full and experimenting with filters. In the end, this is what happened there: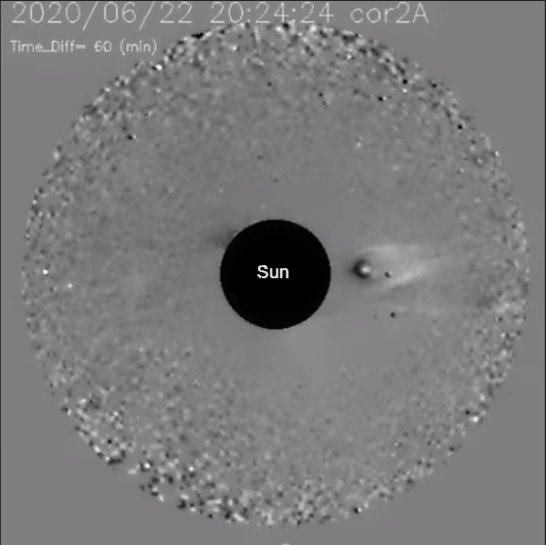 Thus, what was originally interpreted as a flash turned out to be a glow of the atmosphere of a certain celestial body, the proximity of which caused an ejection of solar mass. The body there is clearly not one, but surrounded by satellites:
Now the question arises: what is it? Instead of an answer, NASA began repair work on the service and it shows only the current picture.
Suppose, purely theoretically, that this was a shooting artifact, or rather, three artifacts at once. However, the same satellite on April 8, 2020 showed a similar picture:
Thus, the "artifacts" became somewhat more frequent and the satellites show even more often. Probably, the satellites have broken down and are showing incorrectly, so we will see what people see there on their own, without satellites:
Two suns – Webcamsdemexico #planetx pic.twitter.com/ceUzFwhmBw

— Sweetleaf505 (@sweetleaf_505) June 27, 2020
The photo was taken in Mexico, where now the sky is covered with "dust from the Sahara", so let's see what the cameras in Brazil show, where there is less dust:
Two suns – San Paulo, Brazil #planetx #nibiru pic.twitter.com/nP4IrFdUz7

— Sweetleaf505 (@sweetleaf_505) June 27, 2020
So there seems to be some kind of dust over Brazil too. Moreover, this dust from the Sahara tends to stray into luminous lumps.
We do not know how this will end, but we are afraid that we really need to be afraid not of the pole reversal and the landing of the Anunnaki. The main problem will begin when 7 billion people see it all. And then the real Apocalypse begins, after which the pole shift will seem like a children's matinee.