New Virus Takes Screenshots of Users Online Porn Searches
'Sextortion' in the making…
via sputniknews:
A new harmful virus is going after naughty victims searching for porn online, or using any other sex-related website in the most unexpected, low-blow way.
Slovakia-based IT security company ESET has warned French users about a new virus, dubbed Varenyky that allegedly records their device screens when it detects key words used to search for porn (i.e. XXX, pornhub, sex).
When these words appear, the malware could record the screen using an FFmpeg executable and then upload the video to the command-and-control (C&C) server using a downloaded Tor client.
As soon as the Spambot Trojan, which was first detected in May in France, makes its way onto people's computers, it can get access to their passwords and emails, and potentially send the X-rated snaps to a victim's family or friends – or even use them for blackmail.
A spike in ESET's telemetry led our researchers to discover #Varenyky, a #spambot able to spy on victims' screens while they watch sexual content, enabling very real #sextortion campaigns. @welivesecurity @ESETresearch https://t.co/W8WQ79oazg pic.twitter.com/gU0S4g8WCO

— ESET (@ESET) August 8, 2019
The malware, which is still being developed by unknown hackers, also sends spam emails pretending to be invoices or bills, and once people open an attachment, it is able to extract usernames and passwords.
"Researchers observed a spike in ESET telemetry data regarding malware targeting France. After further investigations, we identified malware that distributes various types of spam. One of them is leading to a survey that redirects to a dodgy smartphone promotion while the other is a sextortion campaign. The spam targets the users of Orange SA, a French ISP. We notified them before the release of this publication", ESET said in a report.
Even though the Varenyky malware is able to spy on victims' screens, at this point ESET is not aware of any kind of sextortion activity.
This is how China manages to turn the bus terminal of 30,000 tons in 90 degrees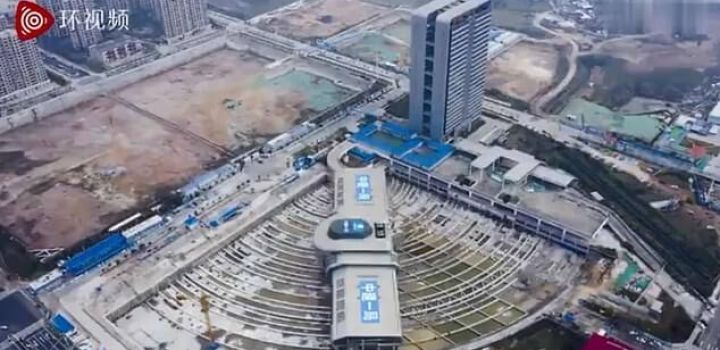 In our era of giant construction giants, it is an equally impressive engineering feat when a building weighing thousands of tons is demolished again. Can the human ingenuity increase by surpassing such triumphs? Yes, it can. For example, if you decide not to simply demolish a building that stands in the way of a construction project, but relocate it in one piece. Watch the video below.
The bus station you see in this video is located in Xiamen, China. The building as a whole weighs 30,000 tons, which makes these scenes even more impressive: this weight corresponds to 170 Boeing 737. Together with a central point, the entire terminal was rotated 90 degrees, which corresponds to a distance of 288 meters in its outermost extension.
The complex got in the way of the planned construction of a station for high-speed trains and, therefore, had to give way. Now, behind this relocation, contractors hold the world record for the "longest arc rotation of a pivoting building", made possible by hundreds of hydraulic supports mounted on a rail system, as shown in the video.
An impressive technical achievement from which one can only take off his hat, and above all, these are images that one does not see every day.
Future hyperreality: Prototype of a smart contact lens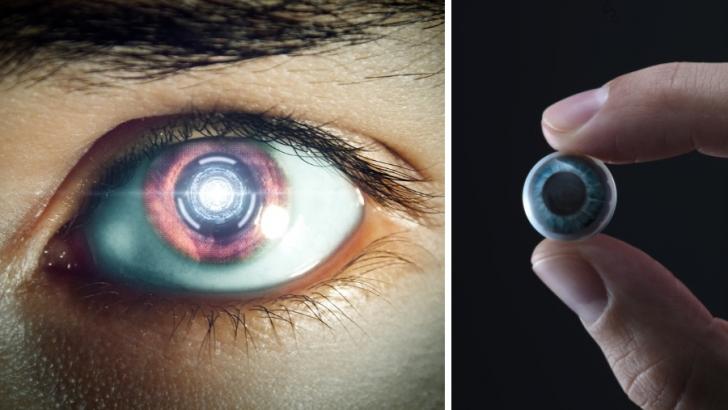 Mojo Vision, a newly created technology company, has presented a functional prototype of what claims to be the world's first truly intelligent contact lens.
This smart lens is essentially a miniaturized screen that can be worn in the eye. The company says it could provide directions, sports results or even let you see in the dark. Essentially, it is a mini computer. The best part of this? No one will ever know it's there! It has been designed so that people cannot see it and, according to the senior vice president of product and marketing, Steve Sinclair, the company has done it in such a way that the interactions are also extremely subtle, made only with eye movements, ensuring that no one notices their presence.
It goes without saying that this type of technology has many uses and the possibilities are endless. However, there is still a lot of work to do before it can be released, including full FDA approval that adheres to regulations and standards, something the company is currently working on.
Specifications
In addition to being invisible, the contact lens will also be discreet. It is possible that a screen just in front of the eye is constantly feeding the information, which is not what the company wants. Therefore, it will only give the user the data they need and when they need them, instead of bombarding them with them when they do not need them. This is especially important, since the screen will remain visible when the eyes are closed because it is a contact lens.
The technology behind all this is also extremely interesting. Right in the center of the smart lens is a miniature MicroLED screen that has a pixel density of 14,000 pixels per square inch (ppi), which is actually a world record according to the company.
For a quick comparison, the crystal screen of the retina of the new iPhone 11 has a pixel density of only 323 ppi, which is tiny compared to the lens.
Although it looks like something straight out of a James Bond movie, this contact lens is on its way to becoming a reality and may not be as far away as many people think. While it is still in its prototype stage, it is fully functional. Apart from FDA approval and filing some rough edges, it is almost ready to work. The final product, which will be aimed at the visually impaired, could change people's lives forever, which is a very exciting perspective!
This is a vision of our future hyperreality:
Scientists decoded the giant squid genome and saw that this creature has a very developed brain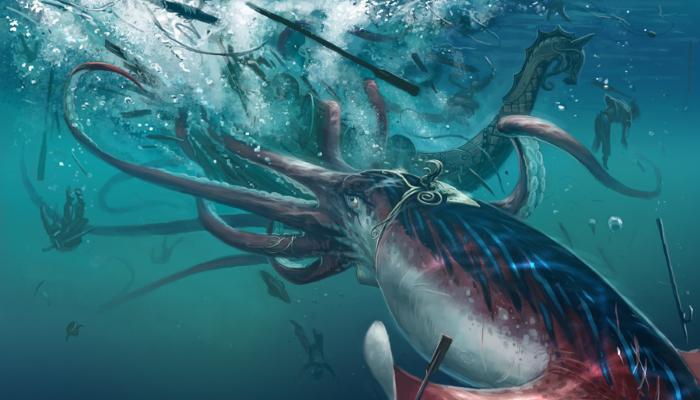 Giant squids of the genus Architeutis are one of the largest invertebrate creatures, which, according to official data, can reach about 8-10 meters in length, and twice as much according to unofficial ones.
Pictures of live squids were first obtained by Japanese researchers in 2004, before that scientists had ideas about giant squids only from their remains found in the stomachs of sperm whales or washed ashore.
Until now, not a single giant squid fell into the hands of scientists, which is associated not only with the fact that these creatures live mainly at great depths, but that that they rarely swim to the surface, as they sperm whale's favorite treat.
The genome of giant squid was analyzed by a team of researchers from the University of Copenhagen (Denmark), as well as researchers from the Marine Biological Laboratory of the State of Massachusetts under the leadership of Caroline Albertin. In total, this group sorted the genomes of several cephalopods at once, including octopus, cuttlefish and nautilus mollusk.
DNA samples of a giant squid were taken from a frozen piece of flesh of this creature, found many years ago on the ocean and preserved in one of the laboratories.
Researchers first found that the size of the giant squid genome is not that far behind the human genome. The giant squid had about 2.7 billion complementary pairs of DNA, which is about 90% of the human genome.
Although the size of the genome is not necessarily related to the creature's complexity and intellectual development, more than a hundred giant squid genes have been linked to a family of specific protocadherin proteins that are responsible for complex brain structure.
According to Caroline Albertin, as a rule, these proteins are found in very little (or not at all) in invertebrates, and the presence of more than 100 protocadherins in the giant squid genome can be compared to the finding of a "smoking gun", because this directly indicates that these creatures are very smart.
By the way, in the octopus genome in 2015, the same proteins were also found in approximately the same amount.
Other unusual finds include a unique set of genes responsible for the growth and development of giant squid, which were not in the genome of octopus, cuttlefish and nautilus. This probably explains why giant squids grow so huge.
The results of this curious study were published in the scientific journal GigaScience.