New US Army Tech Can Look Inside Buildings
New mapping technology that is expected to transform training and simulation exercises for America's warfighters was unveiled at the IEEE Transportation Electrification Conference and Expo (ITEC) 2019 conference on May 15 in Stockholm, Sweden, reported National Defense Magazine.
Jason Knowles, director of geospatial science and technology at the University of Southern California's Institute for Creative Technologies, an Army affiliated research center, spoke at ITEC about the new terrain capture and reconstruction software that recreates complex environments including cities for simulation exercises and war planning. The institute is part of a cross-functional team working on the mapping software (called One World Terrain (OWT) project).
Knowles described the new software as "Google Earth on steroid."
At a briefing during ITEC, Knowles showed the audience a picture of an enemy base that was captured and digitally re-created in about an hour using commercial software and a small drone. "We were able to throw that UAS up, capture that in an hour, put it on the laptop, process it, and push it out," he said.
"The ability to have an individual or a squad go out, collect their own organic 3D model for ingesting into their modeling and simulation is huge for us," he said.
"The interior of buildings are now being fused and snapped inside of that 3D model," Knowles said. The software can "strip the outside of a building level by level and see what's inside the building. That's obviously very useful for operators."
He said the software is linked with GPS data so war planners can organize future real operations.
The rapid 3D terrain capture and reconstruction system is supported by aerial imagery from satellites and aircraft. For higher resolution, reconnaissance teams can deploy small, handheld drones to collect much higher resolution imagery, he added.
The software uses machine learning and artificial intelligence for the data merging component to "make the model smart, so it's not just [identifying objects in] pictures," he said. For example, it can tell troops if a perimeter wall of an enemy base needs to breached with a vehicle or munition.
The new mapping software is one of the Army's top modernization priorities, besides long-range precision missiles, next-generation combat vehicle, future vertical lift, air-and-missile defense, directed energy weapons, next-generation combat rifle, and soldier lethality.
By Tyler Durden / Republished with permission / Zero Hedge
Relativistic Speeds Could be Reached With 'Helical engine'
NASA engineer David Burns has developed a concept for a new drive capable of reaching distant solar systems.
Traversing the vast distances between stars is undoubtedly a major problem – even reaching our nearest neighbor with today's technology would take thousands of years.
But what if it was possible to travel such distances in a fraction of the time ?
Enter David Burns – a NASA engineer with a concept for a new type of propulsion system that can theoretically reach 99% of the speed of light without needing any sort of propellant.
Known as the 'helical engine', this exotic drive works by exploiting the change in mass that occurs at relativistic speeds as described in Einstein's special theory of relativity.
The idea has drawn comparisons to aerospace engineer Roger Shawyer's controversial EmDrive.
"The engine accelerates ions confined in a loop to moderate relativistic speeds, and then varies their velocity to make slight changes to their mass," Burns writes. "The engine then moves ions back and forth along the direction of travel to produce thrust."
"The engine has no moving parts other than ions traveling in a vacuum line, trapped inside electric and magnetic fields."
While the drive only exists on paper at the moment, the idea behind it is certainly interesting.
Whether it will actually work in practice however remains to be seen.
Source: Science Alert
Brain Size May Increase with Exercise, According to Study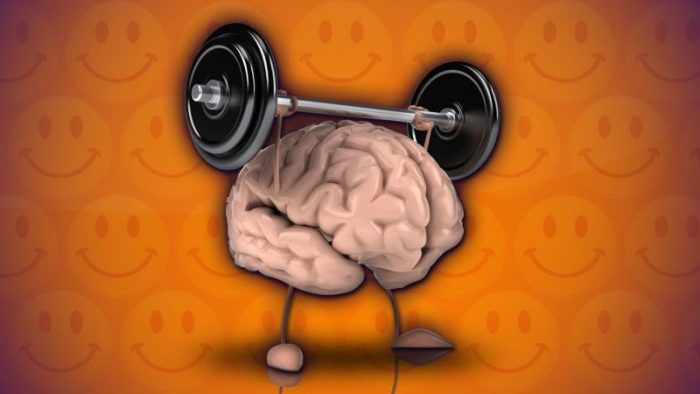 Aerobic exercise can improve memory function and maintain brain health as we age, a new Australian-led study has found.
In a first of its kind international collaboration, researchers from Australia's National Institute of Complementary Medicine at Western Sydney University and the Division of Psychology and Mental Health at the University of Manchester in the UK examined the effects of aerobic exercise on a region of the brain called the hippocampus, which is critical for memory and other brain functions.
Brain health decreases with age, with the average brain shrinking by approximately five per cent per decade after the age of 40.
Studies in mice and rats have consistently shown that physical exercise increases the size of the hippocampus but until now evidence in humans has been inconsistent.
The researchers systematically reviewed 14 clinical trials which examined the brain scans of 737 people before and after aerobic exercise programs or in control conditions.
The participants included a mix of healthy adults, people with mild cognitive impairment such as Alzheimer's and people with a clinical diagnosis of mental illness including depression and schizophrenia. Ages ranged from 24 to 76 years with an average age of 66.
The researchers examined effects of aerobic exercise, including stationary cycling, walking, and treadmill running. The length of the interventions ranged from three to 24 months with a range of 2-5 sessions per week.
Overall, the results – published in the journal NeuroImage – showed that, while exercise had no effect on total hippocampal volume, it did significantly increase the size of the left region of the hippocampus in humans.
Lead author, NICM postdoctoral research fellow, Joseph Firth said the study provides some of the most definitive evidence to date on the benefits of exercise for brain health.
"When you exercise you produce a chemical called brain-derived neurotrophic factor (BDNF), which may help to prevent age-related decline by reducing the deterioration of the brain," Mr. Firth said.
"Our data showed that, rather than actually increasing the size of the hippocampus per se, the main 'brain benefits' are due to aerobic exercise slowing down the deterioration in brain size. In other words, exercise can be seen as a maintenance program for the brain."
Mr. Firth said along with improving regular 'healthy' aging, the results have implications for the prevention of aging-related neurodegenerative disorders such as Alzheimer's and dementia – however further research is needed to establish this.
Interestingly, physical exercise is one of the very few 'proven' methods for maintaining brain size and functioning into older age.
The paper, "Effects of aerobic exercise on hippocampal volume in humans: a systematic review and meta-analysis" is available online here.
Watch the First Video of a Virus Growing in Real-Time
For the first time, researchers have captured the formation of individual viruses on camera in real-time — and the footage could yield new insights into how best to fight the bugs.
In a paper published recently in the journal Proceedings of the National Academy of Sciences, the team from Harvard's John A. Paulson School of Engineering and Applied Sciences details how it obtained the footage using a highly specialized microscope and a technique called "interferometric scattering microscopy."
"Our technique gives the first window into how viruses assemble," researcher Vinothan Manoharan said in a press release, "and reveals the kinetics and pathways in quantitative detail."
The team focused its study on the RNA virus, the most common type of virus on Earth and the kind responsible for the common cold, polio, and a host of other diseases.
The dark spots in the video are, in fact, soccer-ball type structures of hexagonal and pentagonal rings of proteins that encase the RNA virus. The resulting shell around the virus is called a "capsid."
According to Manoharan, the pattern in which these spots appear as the virus assembles is already uncovering clues as to how to fight some types of viruses.
"If nuclei form too quickly, complete capsids can't grow," he said in the press release. "That observation might give us some insights into how to derail the assembly of pathogenic viruses."