New Research on the Theory that Octopuses are Aliens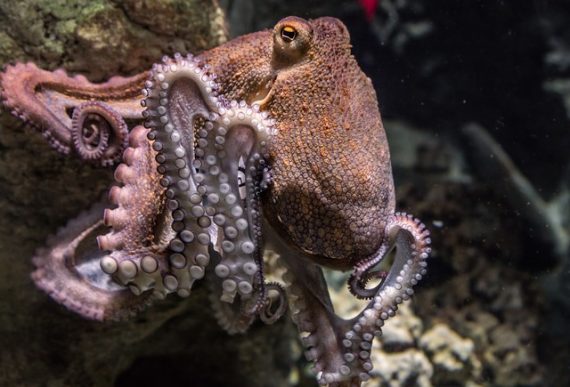 The controversial theory that mysterious and biologically complex octopus is so unique that it had to come from another planet just got a scientific paper backing it.
"Thus the possibility that cryopreserved Squid and/or Octopus eggs, arrived in icy bolides several hundred million years ago should not be discounted as that would be a parsimonious cosmic explanation for the Octopus' sudden emergence on Earth circa 270 million years ago."
OK, "should not be discounted" is not exactly a bet-your-life savings-on-it endorsement, but it's still a big deal. In a paper entitled "Cause of Cambrian Explosion – Terrestrial or Cosmic?" published in the Progress in Biophysics and Molecular Biology journal, 33 scientists researching the cause of the Cambrian Explosion – the mysterious point in Earth's history when single-cell organisms were suddenly overshadowed by complex animals – linked the panspermia or cosmic cause to the equally mysterious and sudden appearance of octopuses.
"The transformative genes leading from the consensus ancestral Nautilus to the common Cuttlefish to Squid to the common are not easily to be found in any pre-existing life form – it is plausible then to suggest they seem to be borrowed from a far distant "future" in terms of terrestrial evolution, or more realistically from the cosmos at large. One plausible explanation, in our view, is that the new genes are likely new extraterrestrial imports to Earth – most plausibly as an already coherent group of functioning genes within (say) cryopreserved and matrix protected fertilized Octopus eggs."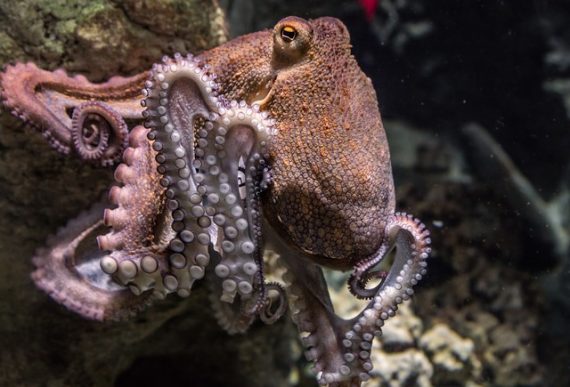 "Cryopreserved and matrix protected" sounds like a Superman origin story with creatures sent by another civilization to populate the galaxy (let's take a moment to remember Margot Kidder, who played Lois Lane to Christopher Reeve's movie Superman and passed away this week), but the paper leans more towards the idea that Earth received a bombardment of comets and asteroids that could have been carrying organisms that somehow managed to survive the cold, the radiation and the long trip. Only a complex species could devise a way to do this … an advanced species with a really big brain like … an octopus?
Yes, that seems to be the flying octopus in the panspermian ointment of this particular paper. It singles out octopuses as an (or possibly the only) advanced species that sent preserved eggs during the same period that it speculates asteroids and comets were involuntarily bringing other hardy cells and viruses en masse to ignite the Cambrian Explosion some 540 million years ago. "Speculates" because there's no physical proof yet of the real cause of the Cambrian Explosion – so panspermia, climate change, evolution and others are in play.
Octopuses are a special and highly unusual species that can edit their own RNA and slow down their evolution – a process that science can't explain yet. It's interesting that many scientists think the idea of intentional panspermia as their origin on Earth "should not be discounted." Does this mean octopuses are aliens? Only an eight-legged, squishy Jor-El knows for sure.
Strange Sounds Recorded Coming from Greenland's Skies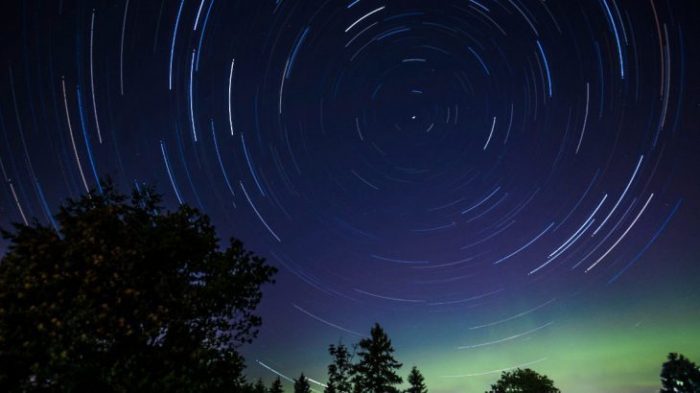 A YouTube user ('Finn Enoksen') shared video clip of strange sounds he recorded that seemed to come from the skies over Greenland on January 4th:
"I hear that strange sound like for 1hour but sometimes it silence for 5 or 10 minute, it little bit hard to heard because that strange sound is not loud."
Creepy Unsolved Murder Mysteries
The boy in the chimney
In 2008, teenager Josh Maddux left the house where he lived with his dad to run an errand. He disappeared, and seven years later, his remains were found in the fetal position, stuffed into the chimney of a nearby historic cabin. His body, devoid of wounds, showed no signs of a struggle. As The Huffington Post reported, "When the teen's skeleton was found, his knees reportedly were above his head and a hand was covering his face."
The strangest details were slowly released to the public in the following weeks. Maddux's had been clothed only in a thermal undershirt, and the rest of his clothes were lying on the floor inside the cabin. Construction workers confirmed that rebar on the chimney's opening meant he would not have been able to climb down, so he must have been trying to climb up.
To make matters worse, an anonymous Reddit post later detailed a rumor that Maddux had been coerced by a friend who went on to become a serial killer.
Hannah Upp's Disappearances
As chronicled in a New Yorker exposé, 23-year-old Pennsylvania resident Hannah Upp has led a life peppered with disappearances. Seemingly without a direct cause, Upp enters a fugue state and disappears off the grid, cutting off communication with her friends and family, and after a while, she's often found near water.
Doctors diagnosed Upp with "a diagnosis of dissociative fugue, a rare condition in which people lose access to their autobiographical memory and personal identity, occasionally adopting a new one, and may abruptly embark on a long journey." She disappeared again last year and her belongings were found near the ocean on St. Thomas — the strangest thing about her case is the fact that her parents seem apathetic, or mystical, even, when asked about their missing daughter by the press.
Kathy Hobbs Predicts Her Own Death
The kidnapping and murder of 16-year-old Kathy Hobbs is so odd that it was featured on an episode of the cult classic series Unsolved Mysteries.
After her death in 1987, Hobbs' parents and friends disclosed that all her life, Hobbs had suffered from "premonitions" that foreshadowed her death at 16. In her teen years, she developed agoraphobia and refused to leave the house, but on her sixteenth birthday she believed the curse had been broken — or, so say her family and friends. Just three months later, she was attacked coming home from buying a paperback novel and murdered with blunt force trauma to the head.
In 1989, a Toledo man named Michael Lee Lockhart was charged and convicted with Hobbs' murder, though Lockhart never confessed. The internet is divided on whether Lockhart actually shot Hobbs, but the real point of contention is the young woman's premonitions. Why was she able to predict a seemingly random act of violence?
More mysterious electrical sky events over Dublin, Juarez and amazing explosions in Kenner, Louisiana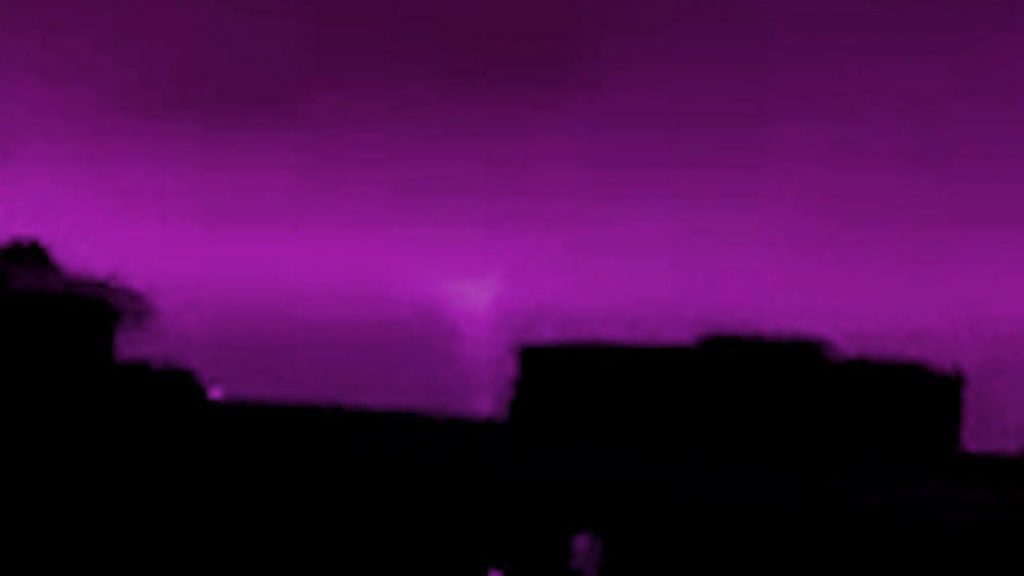 On the same day as the sky lit up with mysterious blue light over Queens, NYC, powerful electrical explosions also occurred in Kenner, Louisiana and Ciudad Juarez, Mexico. Two days after, something really weird occurred over Dublin, Ireland. It seems to be a widespread electrical phenomenon. Are they all linked? Like to a geomagnetic storm or something similar going on in space? Or are these phenomena all more grounded like the mystery behind "Project Blue Beam."
Anyone know what the light show over Dublin is? Could it be a geomagnetic storm?
Any one know what the light show over #Dublin is? pic.twitter.com/TW5oec8tRd

— James Brophy (@jamesfbrophy) 30 December 2018
This next video was recorded on December 29, 2018, around 8:45 in Drimnagh, Dublin. Here the Youtube video:
Or can these light source be caused by something more grounded? Such as the mystery behind the so called top secret "Project Blue Beam."
The following video was recorded in Dublin on December 29, 2018:
Here a summary and discussion of both sky phenomena:
Electrical explosions in Kenner, Louisiana
A video captured by Giovanni Bommarito show the dramatic moment of multiple electrical explosions in Kenner, triggering power outages for more than 10,000 customers on December 27, 2018:
Wind gusts in the New Orleans area reached as high as 51 MPH overnight Wednesday and into Thursday morning.
Coincidentally this event occurred on the same day as the sky lit up with mysterious blue light over Queens, NYC:
Strange explosion and object in Ciudad Juarez
© The Juarez Times/Facebook
There are definitely odd things happening on the planet. Perhaps these incidents are related 'electrically' in part to the 'grounding' of our Solar System?