New evidence emerges that Monroe planned to reveal JFK saw crashed UFOs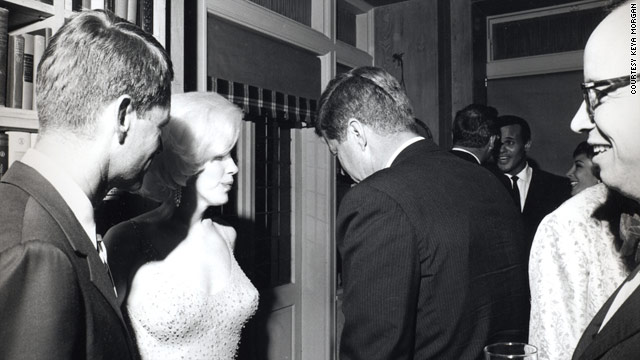 New evidence has just been released supporting the authenticity of a leaked CIA document allegedly of wiretaps of Marilyn Monroe and her friends shortly before her suspicious death on August 4, 1962. The wiretap document revealed that Monroe was planning to give a press conference about what President Kennedy had told her of a visit to an undisclosed Air Force facility where he saw the debris of a crashed UFO. The Monroe wiretap document was first leaked in 1992 to a UFO researcher, and was made public in 1994. It has not been confirmed by the CIA to be genuine, and remains open to dispute. The new evidence that was revealed yesterday shows that the leaked document conforms closely to a standard classified Information Report form used by the CIA in 1963. Either someone broke the law by forging or using a standard CIA Information Report form for classified reports at the time of Monroe's death, or the Monroe wiretap document was indeed a classified report about a wiretap of Monroe and her friends.
This is what the alleged CIA wiretap document, dated August 3, 1962, had to say about Monroe's knowledge of Kennedy and UFOs:
Rothberg indicated in so many words, that she [Monroe] had secrets to tell, no doubt arising from her trists [sic] with the President and the Attorney General. One such "secret" mentions the visit by the President at a secret air base for the purpose of inspecting things from outer space. 2. Subject repeatedly called the Attorney General and complained about the way she was being ignored by the President and his brother. 3. Subject threatened to hold a press conference and would tell all.
The discoverer of the CIA intelligence report is Lee Nicholson from the Outpost Forum. In his April 14 forum post he described what he found after visiting the CIA's electronic reading room:
During the process of researching this article I spent several hours at the CIA's electronic reading room looking at documents from the 1960s, in an attempt to find examples of similar typeface to that seen in our questioned document …. I discovered a CIA Information Report dated 18th March, 1963 with the subject heading: "Projected Soviet Space Launchings" which was declassified on the 16th of July 2011. This authentic CIA information report is an almost perfect match in style and presentation for the leaked 'Marilyn document'.
Nicholson went on to describe new facts emerging from a comparison between the declassified CIA document and the Monroe wiretap document:
In fact a close comparison gleans some important new facts. Firstly, we can now see that both documents use the exact same form letter or template information report. Presumably the author would have a stack of these 'blank' forms which would be placed into a typewriter to add the relevant information before classification and distribution. We can also see that both documents contain the same secondary typeface, which is in fact Courier type commonly used on IBM typewriters in the 1960s.
Nicholson then described a series of parallels between the declassified 1963 Information Report and the leaked Monroe wiretap document. His conclusion was that they closely matched suggesting that the Monroe document is genuine.
The implications of the Monroe wiretap document being genuine are astounding. It reveals that only one day before her death, Monroe was planning a press conference that would reveal what President Kennedy had confidentially told her about UFOs. The fact that the CIA was monitoring her and wiretapping her phone calls, directly implicates the CIA in her suspicious death and the cover-up of information concerning UFOs.
© Copyright 2014. Michael E. Salla, Ph.D.
Kaikōura, New Zealand UFO sighting still flummoxing locals 40 years later
© Image – supplied; Video – The Project
Forty years on from an unidentified flying object (UFO) sighting that put Kaikōura in the international spotlight, those who witnessed the strange occurrences are still confused by what they saw.
Three bright lights appeared in the Kaikōura sky in December 1978, bewildering those to witness it – including air traffic controllers John Cordy and Andy Herd.
It was even caught on camera by an Australian film crew who was in the area trying to capture footage of them.
Journalist Quentin Fogarty said they were transfixed by the mysterious lights, some of which were the size of a house.
"We saw this string of lights, it started as a small pinpoint of light then grew into this large pulsating globe with tinges of orange and red," he said.
"I'm sitting there transfixed – we were told after it was about the size of a house."
The objects even appeared on radar, further confusing air traffic staff.
The Muldoon Government said it was squid boats, the moonlight bouncing off cabbages or Venus rising – but those who were there aren't convinced.
"Come on, radar returns from a field of cabbages? Squid boats doing 180 knots at 14,000 feet?" said Mr Cordy.
Even Mr Herd, a sceptic according to his son, believed the flashing lights were not normal.
"My father was a very sensible man," Daniel Herd said. "It would have taken a lot for him to believe that this was something as unusual as he did believe that it was."
Further complicating the mystery is other sightings of UFOs six years earlier in 1972, and a US scientist who studied the lights admitting he believed it wasn't a hoax… or explainable as squid boats.
You can watch Newshub's video coverage here.
Watch How A Lightning Strike Temporarily Disables This UFO's Cloaking Shield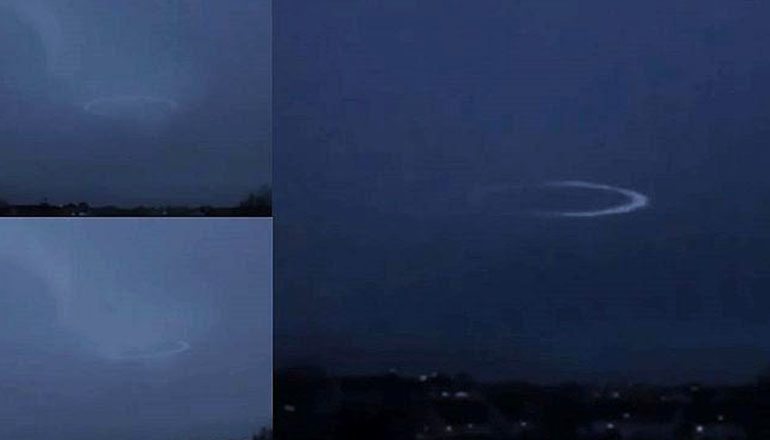 It seems electrical disturbances have an impact on a UFO's cloaking device, as evidenced by the following video.
An unidentified flying object's cloaking shield is one of its best assets since it allows the craft's occupants to remain undetected while performing their obscure activities on Earth.
Visible light can be considered an oscillating electric and magnetic field and because the cloaking shield works on a visible level, it must operate on some kind of electromagnetic principle we've yet to discover. You know what else is electromagnetic? The immense power surge caused by a lightning strike. So it makes sense that when a camouflaged UFO is hit by the thousand or so Giga Watts discharged by a lightning bolt, some interference may occur.
In the following video we are treated to the rare sight of such a phenomenon.
During a recent thunderstorm in the U.S., a large, circular UFO became visible after coming in contact with the immense voltage of an electrical discharge between clouds. It is unclear whether the craft was accidentally hit or it was there exactly for that reason. Perhaps these advanced vehicles are able to harvest energy from a variety of sources, including, but not limited to volcanoes, lightning and solar wind.
After lightning touches its surface, the UFO becomes visible for approximately 30 seconds during which it remains lit and illuminates the sky and clouds surrounding its massive body. Once the UFO disappears, the surrounding area returns to its normal luminosity.
Although videos like this are rare, they are not unheard of. In a previous article, we showed you a fleet of UFOs recharging their batteries during a thunderstorm. Another video that quickly went viral featured a creepy UFO exiting a lightning storm at a high velocity.
It's obvious that aliens always need two things: human specimens and a whole lot of power.
Source: http://ufoholic.com/
Forestry Worker Attacked By Aliens In Scotland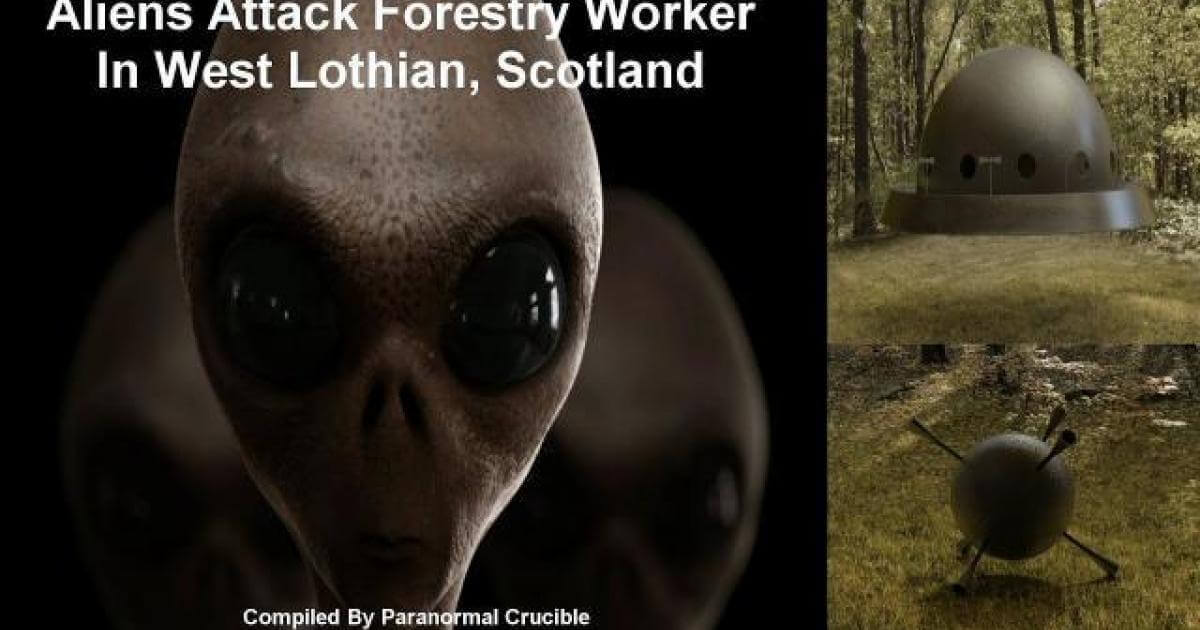 A seemingly unprovoked attack on a Scottish forestry worker over 30 years ago has been recounted by the victim, who still has no idea why he was targeted.
The forestry worker, Robert Taylor, arrived at work as usual on a typically cold November morning and began walking towards the job site through a woodland path only to emerge into a clearing and see the alien craft.
He described the object as spherical, around 20-30 feet in diameter and hovering around 15 feet from the ground. Shortly after this two objects fell from the craft resembling world war two sea mines, rolled towards him and attached themselves to his hips. As the objects approached, he remembered smelling burning, and shortly after they attached themselves to him they began to pull him towards the main craft.
At this point, he lost consciousness and remembers nothing of whatever happened next. After he came to the object was gone, leaving only marks in the ground below where the craft had been, a graze on his forehead and what he described as an incredible thirst. He also believed at the time that he was not unconscious for more than a minute or two, although was somewhat disoriented by the events.
What provoked the attack is unknown, although presumably, the craft was not expecting Taylor to approach it. Some have speculated that the aliens abducted Taylor in an attempt to erase his memory of having seen them. Others that he was experimented on, and that his time aboard the craft may have been much longer than he thought at the time.
Unlike the majority of UFO sightings or abduction experiences, there are seemingly no arguments forthcoming that the events could have come from a man-made source. Experimental aircraft would not have accounted for the spherical objects that pulled Taylor towards the ship, nor the lack of consciousness. Not to mention that West Lothian where the attack took place is not a location known for its abundance of secret military test bases.
The full eyewitness account of the abduction can be found here: