New Brunswick, one of the smallest Canadian provinces at 72,908 square kilometers, is nestled on Canada's eastern shores between Nova Scotia and Quebec, sitting atop the American state Maine like a pompadour. First Nations peoples have lived in the area since at least 7000 BCE. New Brunswick was also part of Vinland, a section of North America explored by the Vikings around 1000 CE. The province is covered by 15 million acres of forestland, more than 60 rivers, and boasts the Bay of Fundy where tourists flock to watch whales. New Brunswick's Saint John was the first incorporated city in Canada. Famous people from New Brunswick include two Fathers of Confederation, Peter Mitchell and Samuel Leonard Tilley, founders of Canada's oldest candy company Gilbert and James Ganong, actors Walter Pidgeon and Donald Sutherland, father of Canadian poetry Sir Charles G. D. Roberts, and Brenda Robertson, the first woman elected to the Canadian legislative assembly. It's also home to unexpected creatures.
Mountain Lion
Mountain lions exist. We know this; we see them in zoos, on nature programs, and sometimes – at least in Western North America – up close and personal. European farmers who immigrated to North America killed the Eastern Mountain Lion (also called the Eastern Cougar or Eastern Panther) to protect their livestock, much like the Australians did to the Thylacine. By the late 1800s, the Eastern Mountain Lion was considered endangered. A specimine was last seen in New Brunswick in 1932 and in Maine in 1938. By 1940, this subspecies was gone, although it wasn't declared extinct until 2015.
But is it extinct?
Naturalist Bruce Wright was bigger than life. A life-long outdoorsman, Wright became a forester through the University of New Brunswick, working as a forest biologist after graduation. During World War II he came up with the idea for "frogmen" who would use scuba gear to infiltrate enemy territory. During the war, he used his disposition in Myanmar (then Burma) to study marine life. After the war, he studied black ducks in the Canadian Maritimes (eastern provinces), but one of his personal interests was extinct species he believed could still be alive. One he was particularly interested in was the Eastern Mountain Lion.
During Wright's quest for the endangered (and assumed extinct) animal led him to collet hundreds of sightings and indeed discovered what is widely considered as the last Eastern Mountain Lion. When that cat died, the entire species was considered dead as well.
Since then, there have still been reports of mountain lions in New Brunswick, although they are credited to a species of mountain lion from the western portions of North America that have wandered far afield.But are they?
Lake Utopia Lake Monster
Lake Utopia, in Charlotte County near the Maine border, is a seven-kilometer-long, three-kilometer-wide body of water that reaches an average depth of around 11 metres. A popular destination for recreation, Utopia Lake is also known for the Lake Utopia Lake Monster, Old Ned.
Stories of the creature began before the arrival of European settlers when the local Maliseet First Nations tribes claimed a large underwater creature that looked somewhat like a whale would chase people canoeing on the lake. European settlers began reporting encounters with the monster in the 1800s, and they continue to this day, usually every three to five years. Although the whale explanation is a stretch, it could be possible. Lake Utopia is connected to the Bay of Fundy via the Magaguadavic River, although it wouldn't exactly be smooth swimming for a whale.
One of the most famous sightings was in 1867 when sawmill workers saw a nine-metre long, three-metre wide creature splashing in the lake. Similar sightings occurred a year later in 1868, again in 1872, and 1891. Modern sightings include a 1996 report from a couple, Roger and Lois Wilcox, who saw a 15-metre-long creature swimming in the lake. It swam up and down like a mammal, not side to side like a fish or reptile.
The Tote-Road Shagamaw
From the early days of the European settlement of New Brunswick, workers in lumber camps began to report a creature with the front paws of a bear and the back legs of a moose – the Shagamaw. To confuse anyone who followed it, the Shagamaw would switch off walking on its hind legs to its forelegs. One set of tracks would extend on tote roads (trails used to carry supplies to a lumber camp) only about 440 paces because that's as high as the Shagamaw could count. Then it would switch to the other legs and go 440 more paces before switching back.
According to the book, "Fearsome Creatures of the Lumberwoods," by William T. Cox (1910), the Tote-Road Shagamaw was a horrifying creature to see, but it was shy and harmless. The Shagamaw also had a peculiar diet; it ate discarded boots, mittens, and anything else lumbermen dropped along these desolate roads.
Bigfoot
Canada wouldn't be Canada without Bigfoot reports. There have been more than seven Bigfoot sightings in New Brunswick during the past 35 years.
According to the Bigfoot Field Research Organization, more than twenty Canadian and U.S. soldiers, based in the 5th Canadian Division Support Base Gagetown, were training near Laverna Wood in 1990 when unidentified noises from the trees stopped them in their tracks. The soldiers heard an enormous creature thunder through the brush and could feel its impact when its feet hit the ground. When it vocalized, it sounded like a baby's cry amplified "500 times louder."
Although the creature remained hidden by the forest, whatever made that noise was nothing the soldiers were familiar with. One soldier said, "it wasn't a bear."
Another sighting occurred in 2008 when two couples from Anfield and Saint John, New Brunswick, saw a"pitch-black, approximately eight-and-a-half-foot sasquatch" at Skiff Lake, according to an article in the WoodstockBugle-Observer. "I know a bear can stand on its hind legs and move around," one of the men told the newspaper, "but a bear can't walk on two legs the way this human-like form (did)."
Next up: Newfoundland and Labrador.
http://mysteriousuniverse.org/2018/05/exploring-canadian-monsters-new-brunswick/
Loch Ness monster spotted in a Chinese lake?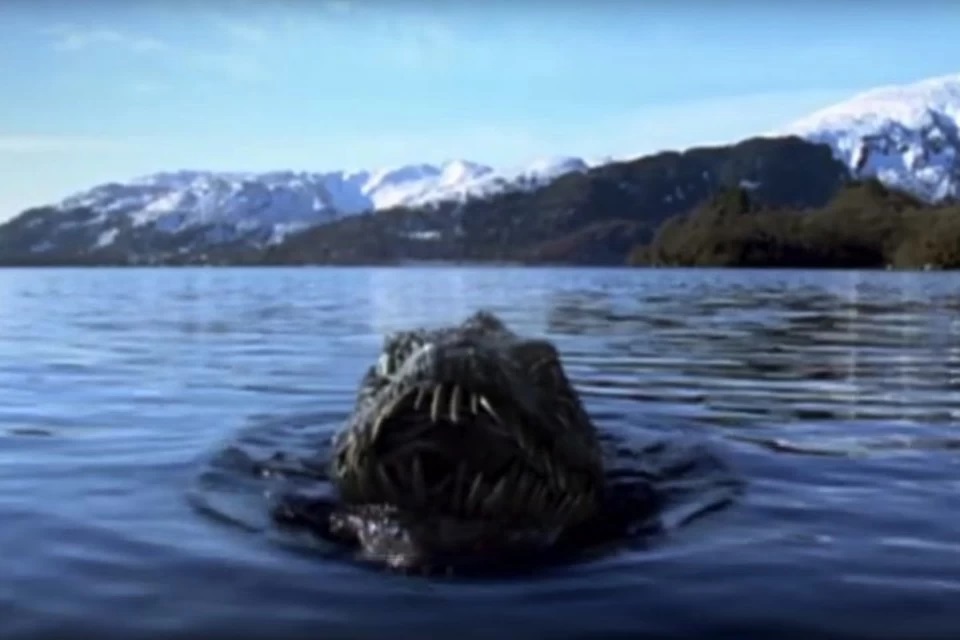 The ranger of the national park on the Changbai Plateau in China has published photographs in which, he says, you can see a strange creature living in the local lake Tian Chi. Talks about it are going on since 1962.
A man named Xiao Yu noticed an unusual dark object on the surface of the reservoir during his daily walk. He began filming the "monster" until it disappeared under water a few minutes later.
Lake Tian Chi is 4.9 square kilometers on the border of China and North Korea. Sometimes the North Korean military go fishing here on boats, but on the Chinese side, fishing in the lake and unauthorized visits to the park are strictly prohibited. Xiao Yu noted that he had seen boats on the lake more than once and would never have mistook them for a "monster."
The caretaker's message caused a stir in the Chinese media and social networks. The fact is that reports of a strange creature in Tian Chi have appeared regularly since 1962. He was nicknamed "the Chinese Loch Ness monster" and made the subject of conspiracy theories.
Biologists declined to comment on what exactly the park employee could see in the photo, because it is difficult to see something in the picture in detail. They recalled that there are many plausible explanations for the Scottish Loch Ness monster. It can turn out to be both a large eel and periodically floating logs of Scottish pine.
Bigfoots attacked tourists in the Ozark National Park, Arkansas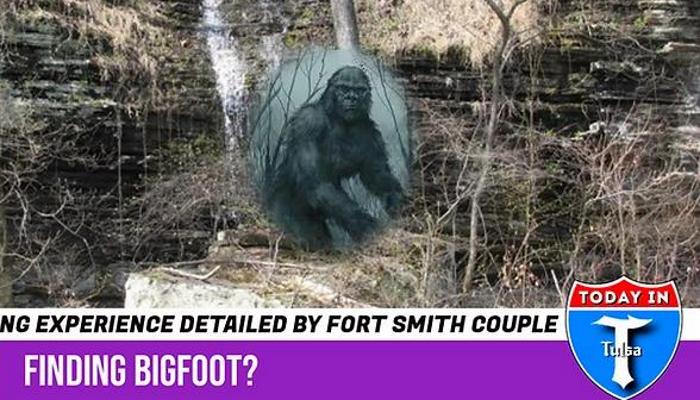 Fort Smith native Ellen (not her real name) tells us a thrilling and frightening encounter with Bigfoot in the Ozark National Park – outside Campbell Cemetery on Tuesday night. According to Ellen, she and her husband Robert decided to find a secluded place to live a couple of days far from civilization and even so that numerous tourists were many miles away.
Therefore, they chose the area of ​​the old abandoned Campbell cemetery, where no one had wandered in for about a hundred years. And now, according to Ellen, she and her husband heard something like an animal growl, permeating the air and coming from somewhere in the thicket. After a few minutes, the growl intensified and seemed to be closer.
"It sounded like some hefty creature had found its lunch," says Ellen.
However, what slightly frightened Ellen was that their dogs, which always bark at the approach of predators, suddenly shrunk, huddled near the tent and began to whine. Then Ellen and Robert, in order to somehow cheer up the dogs, got out of the tent and also began to growl. But the joke failed.
In response to their voices, the growl from the thicket became really aggressive and began to spread around, from which Ellen and Robert realized that there were at least two creatures. Ellen did not even think about some "Bigfoot" and assumed either large wolves, or even bears, when suddenly hefty sticks and stones flew into the tent.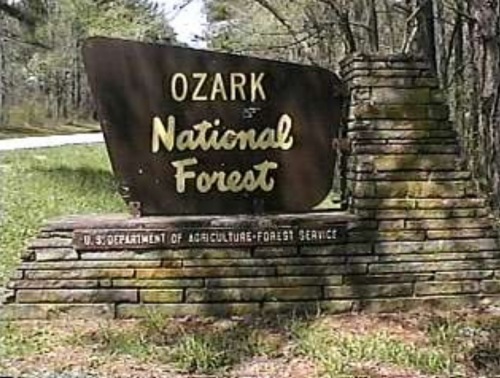 This infuriated Robert and assuming that some hooligans were hiding in the bushes, Robert gave the command to the dogs to teach the offenders a lesson.
"It was the biggest mistake of our life," says Ellen and begins to cry.
According to her, when the dogs disappeared into the thickets from there, at first the sounds of a struggle were heard, then one of the dogs uttered such a monstrous cry that Ellen had never heard anything like it in her life. After that, everyone began to howl, whine and scream, and pieces of dogs flew towards the tent.
At first, Ellen and Robert thought that these were big stones again, but when they saw that a dog torn in half had been thrown at them, they came into indescribable horror and, leaving everything, rushed to run. Ellen and Robert went to the police first.
The police found a tent and equipment, but there were no pieces of dogs there, so the couple announced that they were crazy. However, friends told Ellen that something similar happened in the national park last month and we just reported about it.
What aliens are doing at Loch Ness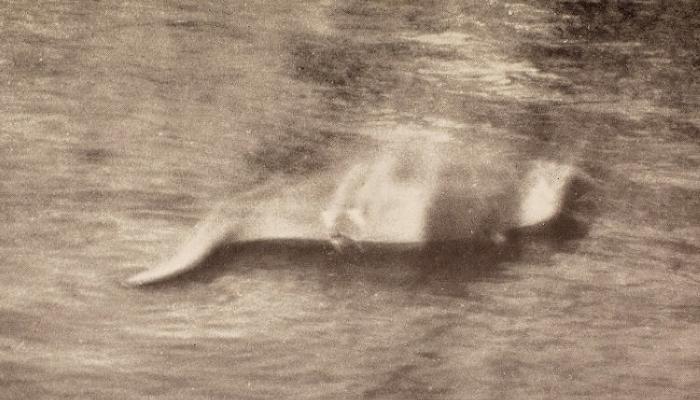 What connects aliens to the Scottish lake monster? And why did many eyewitnesses say that a mysterious force prevented them from taking photos or videos of this monster? There are no answers to these questions yet.
Loch Ness, located in Scotland, is primarily famous for its mysterious monster, nicknamed Nessie, which according to various theories is either a huge eel, or a seal, or a prehistoric dinosaur. In turn, some associate the appearance of Nessie with the activities of aliens, and not from scratch.
It is true that strange lights or disc-shaped UFOs are regularly seen over Loch Ness, but there is also an eyewitness story about how aliens landed on the shore of the lake. This happened on August 14, 1971, when the eyewitness Jan Ove Sudberg (now deceased) was 23 years old. Early in the morning, between about 8:30 and 9:30 am, he was on the shores of Loch Ness in the Foyers Bay area.
Suddenly he stumbled upon something amazing and it was not a monster. Sudberg saw a clearing ahead, on which stood an unusual large object, shaped like a huge cigar. It was about 10 meters long, and at the top there was something like a cockpit. Near the object were "pilots" – humanoid creatures.
There were three of them and they were dressed in tight suits, similar to diving. When they entered the object and the object then rose high into the air, then Sudberg realized that he was observing aliens. As the ship gained altitude, it began to slowly fly over the hills towards the nearby Loch More Lake.
The story doesn't end there. Sudberg was not a Scotsman, he came to Loch Ness as a tourist and flew back to his native Sweden shortly after seeing the aliens. And there a new stage in this strange story began. In Sudberg's house, unusual phenomena began to occur, a poltergeist, he began to receive mysterious phone calls, and later even Men in Black came to him.
Soon Sudberg contacted the British researcher of anomalous phenomena, Ted Holiday, and told him his story. He also complained to him that he could not photograph UFOs and aliens in the photo, although he had a camera with him. He felt as if some force paralyzed his will and did not allow him to do it.
It is curious that Holiday later repeatedly encountered a similar phenomenon from Nessie's eyewitnesses. All of them, when they saw the monster in the lake, for some unknown reason, either could not photograph it, or tried, but they did not succeed.
He also found out that much earlier eyewitnesses of Nessie faced this phenomenon. On November 12, 1933, eyewitness Hugh Gray captured a photograph of Nessie, which is considered the first 100% authentic photograph of the Loch Ness Monster.
Gray's photo shows something serpentine floating in the water. However, few people know that when Gray saw this creature in the lake, he took as many as five pictures before it went under water.
However, only one out of five photographs showed the monster, the rest of the negatives for some reason turned out to be empty.
The conclusion seems to be obvious: the monster in Loch Ness is more than just a large eel, it has some powers to protect it, and in some way it is connected with UFOs and aliens.