Negative Chaos: How Archons Manipulate Our Lives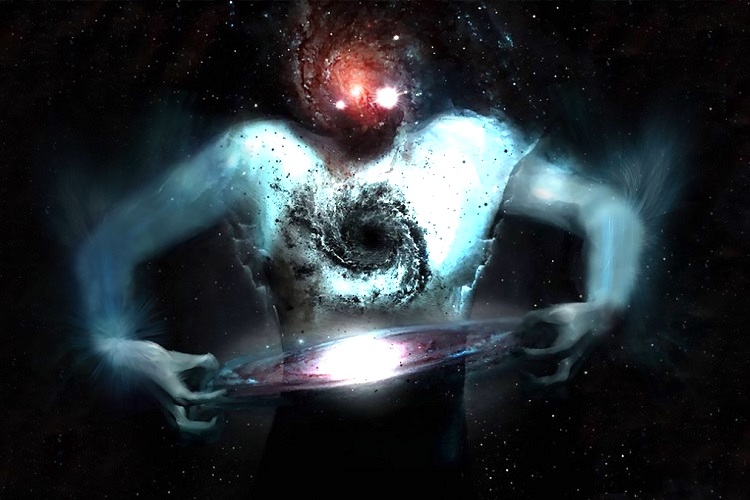 I wanted to talk a little more about Archons and the reality that we are all currently experiencing. When it comes to these non-physical entities, there are many things to consider.
I have written about Archons and Archon attacks in the past (see: The Anatomy of an Archon Attack and Catalyst Happens), so please check out those articles for a little background information if needed. Here, I plan to dive into the subject a little further and discuss the reasons for these attacks. Why are we targets? Why are they here?
Currently, our awareness is locked into what appears to be a "physical" body; however, that "physical" body is something that is manifested and decoded into being from another body, sometimes referred to as the etheric body or energy body. What we call a physical body, a bio-mechanical construct with genetic processes and programs, is more like a space suit. It is a vehicle for the exploration and the expressions of consciousness.
We can call being in a body a "human experience". These human experiences we have are normally assigned a label such as Patrick, Rachelle, Tom, or Randall.
I believe that this energy body with integrated awareness is the first level of encoding and decoding that ultimately leads to the experience of a "physical" world. This is my current take on the organization of these quantum energies and the associated Chakra system, which I am continually updating as I research these things further. Regardless, it is in these areas that Archons prey upon us.
Each Chakra has with it associated sets of emotional states. In the realm of energy, a flow occurs from bottom to top, in and out, of each of the seven Chakras. That flow of energy can be blocked by negative emotional states such as the sacral Chakra being blocked by fear and/or the fear of death.
When that flow of energy is blocked and disrupted with nowhere to go, energy begins to leak into the electromagnetic field of the energy body. This is where Archons come into play.
Archons siphon off that leaked energy as a kind of life force and use it for themselves. In order to do that, however, there needs to be something disrupting and blocking the energy flow. Archons will manipulate us in a way that causes these energy blockages, such as luring us into conditions that would promote fear, and then siphon off the energy that is leaked.
This life force energy is necessary for their own survival as their frequency is so low they are essentially cut off from higher vibrational energies. That leaked energy could be considered sustenance for them. Because of this, they are like electromagnetic parasites.
In order to perpetuate a system where those incarnate into a "human experience" are leaking energy, they seek to create a world that suppresses enlightenment and positive emotional states and promotes negative emotional states such as fear, panic, anger, rage, etc.
Positive emotions and behaviors, such as the expressions of unconditional love, respect, and compassion, carry with them the harmonic vibrations of the divine. Patterned established expressions of this kind reflect an unimpeded energy flow throughout all of the Charkas. This is why maintaining a positive mental state, resulting in the natural flow of positive expression, is ultimately the most powerful way of being (see: The Power of Positive Thinking). This ultimately establishes a state of high frequency.
Archons cannot directly interfere or manipulate those in a high frequency state; however, they will still attempt to attack and suppress those energies by attacking through other incarnate beings who are in a state of low frequency and awareness.
Essentially, they seek to maintain everyone in a low vibrational state with its associated negative emotional conditions that are perpetuated by feedback systems. They have to orchestrate chaos, otherwise they will not be able to survive energetically.
The world that we currently experience is a "physical" manifestation of these negative chaotic energies. In this illusory realm of the physical, we are daily tortured with the energies of insanity, death, chaos, destruction, fighting, sickness, etc. This is the programming that we receive from birth that is perpetuated by the stories, news, movies, and television shows that we see, hear, and read, daily.
As our future exist as a series of probabilities, Archons can push and prod us along a decision-making pathway that favors catalyst that will promote negative emotional states and potential energy blockages and leaks. They seek to create a negative emotional condition that will enable them to exploit that state further.
For example, Archons can manipulate technology to create frustration and the energies of frustration will create a bridge that allows them to electromagnetically entrain and begin to instigate mental chaos. People will start to "hear voices" in many of these states. They will think they are going insane and act accordingly.
This is an example of the phrase "the Devil made me do it". That would be more appropriately said as "my negative emotional states and behaviors, be that by choice or programming, has drawn Archons to me who are manipulating me into states of chaos that I am blindly following because I have a very limited awareness of the reality of my true condition".
If one, however, has an awareness that perhaps they are being manipulated and realize there is no reason to act on any impulse, that will stop an Archon from proceeding as the probabilities begin to fall out of their favor: the individual being attacked now has an awareness to choose a more rational response to catalyst. The game is up, so to speak.
In that regard, awareness, it would seem, is the key to everything. This is exactly the reason why we are kept in a perpetual state of spiritual disconnect through orchestrated chaos. Learning the truth of this place and why we are here is paramount to understanding the reasons our world is the way it is.
It is interesting to note that, in terms of our own spiritual evolution, the conditions of this place have created a kind of accelerated growth matrix where the spirit can incarnate and evolve rapidly because of the chaos. One can quickly go down the drain and become trapped as well, though.
And that, my friends, is material for another article.
The Path to Repentance: The world is on the verge of the most terrible events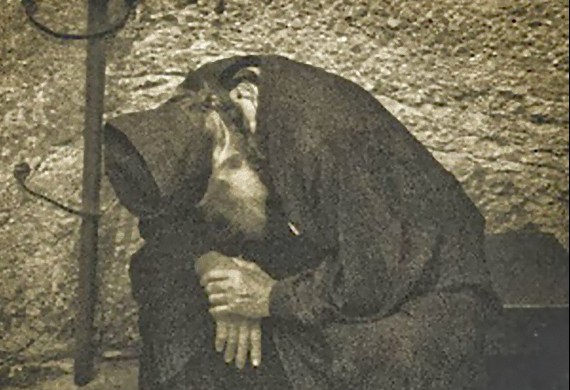 Elder Ephraim of Philotheou, who lived as an ascetic in Arizona, appeared to a woman in Northern Greece, a long-time spiritual daughter of the elder. At the time of the appearance she was with her daughter-in-law; she was not asleep but actually in a state of alertness.
At one point the woman was unresponsive, as if in ecstasy,* and this lasted for about 10 minutes, according to her daughter-in-law who was watching her. She did not realize or comprehend the time duration — i.e., for how long the vision lasted.
It was something new for her (the content of the conversation) because she has seen the Elder before, after his repose, both in her sleep as well while she was awake. Due to all this (her shock), she contacted her spiritual father and asked whether this experience was real or a deception by the evil one.
She saw Elder Ephraim and he was very sad and was imploring Christ that the ongoing [direction of] events be averted (all this, of course, is in agreement with what the elder said to many while he was alive).
And he told her:
'Repentance repentance repentance. Christ is very angry…
We, modern people, should not be in such a deplorable spiritual state…
Huge disasters are coming, you cannot even imagine what scale..

Alas to all of you for what awaits you; you must repent as long as there is time…
You need to kneel and cry, to shed tears of repentance, that Christ soften…
This has to do with what is happening in America as well.
Many people will depart through all that is to come, many people will depart (they will die).
You are ruthless towards each other; you have no mercy.
You are so cruel that you are ready to devour each other….
Tell all of this to your spiritual father and to others….'

And as the elder said – so it will be.
The woman who saw this was a spiritual daughter of Elder Ephraim and was in communication with him often up until his repose.
The ABC of Yoga: Opening the Sixth Ajna Chakra
From Sanskrit "ajna" is translated as "order". The fact is that the sixth chakra in the human body is a kind of command post in relation to other chakras. It is also called the "third eye" chakra, as it is located between the eyebrows.
Ajna is responsible for memory, intuition, wisdom, objectivity, clairvoyance, willpower. Thanks to the sixth chakra, the right and left hemispheres of our brain, mind and logic, intuition and mysticism are balanced.
Ajna's color is indigo. Its symbol is an eye-shaped two-petalled lotus.
Stones that contribute to the opening of the sixth chakra are sapphire, amethyst, labradorite, lapis lazuli, blue aventurine. But the third eye chakra has no aroma and taste. Moreover, it is often associated with the cold light of the autumn and winter full moon.
Ajna is responsible for the functioning of the brain, nervous system, nose, eyes, ears, the main gland of our body – the pituitary gland. Therefore, if you have problems in these areas, they will first of all indicate a closed sixth chakra.
Also, about violations and blocking in Ajna will be prompted by such states as a lack of understanding of the goals and meaning of life, anxiety, fears, anxiety, illusions, pride, unwillingness to take responsibility, blaming others for their own failures, a sense of their own superiority or, conversely, a sense of their own failure , timidity, suicidal mood.
Frequent satellites of the closed sixth chakra are headaches, insomnia, nervous disorders, alcoholism, staying in an illusory fantasy world, far from reality. The devastation of energy in Ajna can lead to such sad consequences as blindness, loss of hearing, smell, memory, brain tumors, etc.
If Ajna is harmoniously developed, then a person is psychologically stable, has wisdom and good intuition, has a good memory, knows how to live in the flow, in the present moment, without dwelling on the past and not worrying about the future.
People with strong Ajna tend to have psychic skills and the gift of clairvoyance. They manage to break the karmic connections of past lives and get out of the wheel of Samsara. It is often possible to hear from such people that they felt an enlightenment, that they received their knowledge from above, without ever learning it.
Full opening of the sixth chakra gives an understanding of all the processes taking place in the Universe, acceptance of any life situations without anger and suffering. This is a kind of enlightenment, the highest wisdom, unconditional love for all living things, which, unfortunately, is given to a few.
A striking example of the opening of Ajna is the Saints in all religions. Unfortunately, the majority of people with an undeveloped or poorly developed sixth chakra, a person with an open Ajna may seem strange, "out of this world". These features can even make communication difficult.
It is no coincidence that the Ajna chakra is considered to be the link between the divine spirit and the human ego. Above Ajna, only the seventh chakra is Sahasrara. But the opening of the latter is impossible without a developed third eye chakra. However, it is also impossible to deal with the harmonization of Ajna in isolation.
First, you should open the five lower chakras – Vishuddhi, Anahata, Manipura, Svadhisthana and Muladhara, which we have already considered on the previous yoga pages of our magazine.
Why is Ajna blocked?
First , chakra clogs up when you stray too far from your true purpose. To get back to normal, ask yourself if you like what you do in life. If the answer is no, constantly ask yourself what you really want that would make you truly happy.
Secondly , Ajna blockage happens when you look at the world "through rose-colored glasses" and constantly live with illusions. Try to focus on the present moment and learn to be happy in it. Various meditations will help this. At the same time, you should not take other people's negative emotions at your own expense, blame others for bad mood and failures. One should look at the present a little distantly, taking the position of an observer.
Thirdly , the sixth chakra enters into dissonance, when a person cannot accept some life circumstances, constantly scrolls in his head another potential scenario for the development of events, which is no longer destined to come true.
Fourthly , pride is a great evil for the development of Ajna. When a person thinks himself better or higher than others, falls into a star fever, spiritual knowledge is automatically closed to him.
The chakra of the third eye is activated by chanting the mantra AUM.

Universal Computer: Formula for God's existence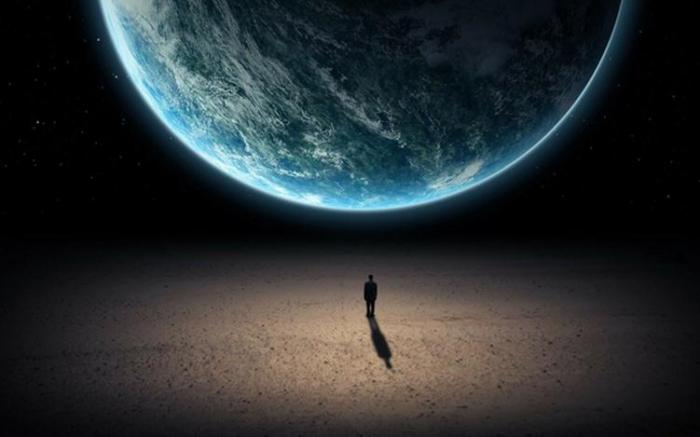 We all learned at school that "matter is an objective reality given to us in sensations." That is, matter is something that you can touch. And if not? Sometimes there is an inextricable connection between completely different phenomena, which cannot be explained by any physical, material laws. 
Maybe this is the proof of the existence of the Higher Mind? After all, somewhere there must be information about the structure of all things in the universe, about the structure of atoms, planets, DNA, about their development, about the past, present and future of the infinite universe.
The language of the Universal Computer
First of all, let us take it as an axiom that our world is multidimensional. However, there is no doubt that all planes of being are connected with each other by some key structure. The Universe is a single information system, similar to a computer. The presence of subtle informational connections between its objects explains most of the phenomena that are now commonly referred to as parapsychology.
Nowadays, a new science has been born – linguobiology, which arose at the junction of linguistics and biology. It is based on the doctrine of language as a universal code of the universe.
In fact, this idea has been encountered earlier in some philosophical teachings. Thus, the Austrian philosopher Ludwig Wittgenstein (1889-1951) in his work "Logical-Philosophical Treatise" (1921) put forward the concept of a "logically perfect" or "ideal" language capable of describing the entire body of knowledge about the world.
One of the founders of linguobiology is the poet and linguist Joseph Brodsky (1940-1996), who spoke about the process of language self-knowledge.
In general, there is an opinion that all words are the product of the primary semantic code of the Universe. Moreover, we are talking not only about words, but also about the macro- and microcosm, genetic and molecular structures.
But any operating system is based on a certain code language. Why not assume that the "Universal Computer" is also based on a complex system of codes that determine how the world "programs" work? Otherwise, chaos would reign in the world, and our existence with you would hardly be possible.
In other words, any event in the world is subject to a certain algorithm. Algorithms for different events and objects are able to coincide, differ, consist of repetitive commands, and so on. Moreover, information can be given to us in an explicit form: in the form of some symbols, records, drawings, numerical and letter sequences … Having learned to read these messages of the Higher Powers, we will be able to more accurately navigate this reality, more objectively assess the past and present and even predict the future.
What is Encrypted in the Bible?
At the same time, probably, almost none of us living, do not doubt the existence of God, or the Highest cosmic principle. But in the hands of researchers there is only indirect evidence of Divine intervention in life on Earth – information received from contactees and eyewitnesses of anomalous phenomena, which is often impossible to verify.
Thus, S. Pervozvansky, a contactee from Lvov, claims that all life on Earth is a single organism. The stages of its development are pre-programmed. At a certain stage, humanity begins to form, which is a nervous system. Then each of the "nerve cells" is endowed with a soul. Over time, they will merge together, and each individual will cease to exist as an independent person. An environmental crisis is also inevitable, due to the accumulation of waste products of the body. All cataclysms on the planet are also programmed.
It makes no sense to discuss how all this corresponds to reality. There is only one thing that attracts attention here – we are talking about the program. The program for the development of life on Earth!
This raises many questions. And above all, how did the Higher Mind manage to model such an all-encompassing sign system? In this regard, the discovery of the biblical code made by the Russian mathematician and programmer Eliyahu Rips who emigrated to Israel is of particular interest. Fate brought him together with the American journalist Michael Droznin. Rips offered him his computer program, with the help of which he continued his own study of the Bible. The result of this work was the book "The Bible Code. Cryptography of the future ".
Droznin counted as many as six references to the word "computer" in the Bible! All of them are associated with the concept of "thought", and four of them – with a description of the ark of the Lord, in which the ancient Israelites kept the tablets with God's commandments: "The tablets were the work of God, and the letters inscribed on the tablets were the letters of God" (Exodus 32, sixteen). In this text, the message is encrypted: "This was done by a computer – the letters of God inscribed on the tablets." There are also words: "The Bible code – sealed before God."
It stands for this: "Computer – the words were sealed until recently." "Sealed" – this is undoubtedly an encoded text. But why did you need to code it? Perhaps the answer lies in the word "computer". The compiler of the universal program knew that over time, mankind will come up with electronic computers and find the code! However, in this case, why not give a forecast without encryption? Maybe at earlier stages humanity was not ready to perceive such information? Or … knowledge of the future should come to people at a critical moment in history and serve as a warning to them?
The nearest star, Proxima Centauri, is about 4.24 light years away. If you try to cover this distance in a car at 100 km / h, you will have to drive about 48 million years.
"Axis of Evil"
There is also a lot of quite weighty, by no means mystical evidence of the presence in the Universe of some "outside" force.
Not so long ago, an American space probe designed to measure the temperature of radiation from different parts of galaxies discovered in space a strange linear region that permeates the universe. It turned out that it is this line that forms the spatial model of the universe.
So, according to the theory of relativity, the universe after the Big Bang developed chaotically. However, measurements of the temperature of the relict radiation indicate that a certain systematic order is visible in the structure of the Universe. At the same time, its entire structure is formed around a mysterious line, which has already been dubbed the "axis of evil" (its discovery casts doubt on all modern ideas about the origin of the universe and its development, including Einstein's theory of relativity, for which it was given such an unflattering name).
Astrophysicists Stephen Hsu of the University of Oregon and Anthony Zee of the University of California believe that the "map" of the relic radiation is a kind of "message from the Creator" intended for decoding by a highly developed civilization. They calculated that a "cipher program" can contain about 10 kilobytes of information. Unfortunately, it is impossible to read it yet, since modern technologies do not allow detecting small temperature fluctuations.
Universal substance
But Stephen Enwin from the University of Manchester (Britain) claims that he managed to derive, no less, a formula … for the existence of God! For the calculations, the scientist used a formula that calculates the likelihood of rare events. As its constituents, various factors are set in it that can affect the possibility that an event will occur. Enwin suggested that in this case, such factors are various natural disasters, deadly diseases – "natural evil" – and belief in the Higher powers. Taking into account these influences, the probability of God's existence is as much as 67%!
Most likely, we are talking about some kind of universal substance that defies description. In a sense, it is alive, for it permeates all life in the Universe. It is this Absolute that establishes the laws between the various categories of the universe. And we see its manifestations in every particle of being.
So there is a God! But we want to believe that we are not hostages of our own future and are capable of changing it at will. We have the freedom to choose: reason or madness, order or chaos, rebirth or disaster …