Nazi Secret Space Program | "Die Glocke" or " Nazzi Bell"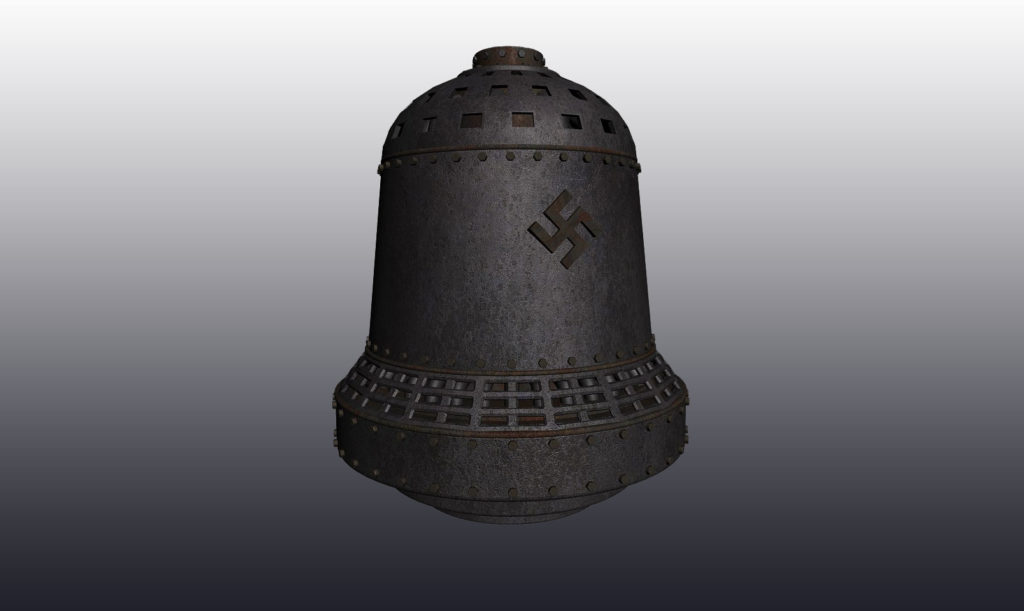 Die Glocke "The Bell"- was a purported top secret Nazi scientific technological device, secret weapon, or Wunderwaffe. Described by Polish journalist and author Igor Witkowski in Prawda o Wunderwaffe (2000), it was later popularized by military journalist and author Nick Cook as well as by writers such as Joseph P. Farrell and others who associate it with Nazi occultism and antigravity or free energy research.
Have you ever heard of "Die Glocke"?
I am talking about the powerful top-secret time machine that was purportedly created by the German Nazis towards the end of the Second World War. Few people echoed it since it remained a secret for many years.
It was an anti-gravity UFO-like saucer craft that many believe could travel across time.
This mysterious 'Nazi Bell' is reported for serving several purposes, including helping the Third Reich to go into space and visit the Moon, Mars, and most likely even distant star systems.
This is purportedly possible through the unexplainable, UFO-like gravity-defying propulsion system, a technology beyond the contemporary.
This technology was reported to have been particularly ordered by Adolf Hitler himself as an essential part of the secret space program bring run by Nazi.
When Hitler noticed that the walls are beginning to close on him, he pumped even more resources and manpower into his Wunderwaffe or Wonder Weapons to make the process faster.
This was all in an attempt to radically change the course of the war.
This weapon is the Die Glocke (The bell) and was part of the long list of Wunderwaffen (Wonder Weapons) that the Nazis developed towards the end of the war.
After more than 15 years of studying archives in different countries, Igor Witkowski, a Polish journalist and author specializing in the military technology and history of World War II, published Prawda o Wunderwaffe, a book that discussed Die Glocke at length.
Prawda o Wunderwaffe would later become a huge success after British military journalist and author Nick Cook quoted him in his own book, The Hunt for Zero Point: Inside the Classified World of Antigravity Technology. It has since been reviewed by lots of writers and researchers.
In fact, other writers like Joseph P. Farrell later associated it with Nazi occultism, antigravity, and free energy research. So, what did Igor Witkowski, Nick Cook, Joseph P. Farrell, and many other writers and researchers find out about the Nazi Bell, Die Glocke?
So, What Is Die Glocke/Nazi Bell, Really?
In Witkowski's book, he wrote about his discovery of Die Glocke through some transcripts he read from some Polish government documents. He wouldn't have been able to access this document, but for the help of Polish intelligence contact who was, of course, unnamed.
Even though he was not allowed to make copies of these documents, he was allowed to transcribe them. What he found in these transcripts shocked him. It was from an interrogation of a captured former Nazi SS Officer Jakob Sporrenberg.
Witkowski relates in his book the presence of a strange bell that measured four and a half meters in height by two and a half wide. Its shape is similar to that of a large bell. That is also where it got its name.
According to his description, it was carved in a very hard and heavy metal, covered with ceramic, and inside it housed two counter-rotating cylinders that contained a violet liquid with a consistency similar to that of mercury.
The journalist identified this liquid as Xerum 525 and it was also stored in a one-meter long thermos capsule coated in lead. Other researchers added components such as light metals (Leichtmetall), thorium and beryllium peroxides, elements commonly used as fuel in nuclear reactors.
From Cook's description, Die Glocke was revealed as a strong radiation-emitting craft. The radiation is released when it is activated. And the effect? A bell-shaped machine capable of potentially destroying everything and everyone close to it. Beyond life, it was built to be able to transcend time and space.
However, when it was tested, this effect led to the deaths of a lot of scientists, plants and various animal test subjects.
They scientists were reported to have suffered from a very terrible case of vertigo.
They would later die because the levels of radiation that the bell emitted when it was activated were just dangerously high.
There are some ruins of a metal framework close to the Wenceslas mine. Many have dismissed it as just a conventional industrial cooling tower.
However, Witkowski maintains that this structure is in fact used as a test rig for an anti-gravity propulsion experiment conducted, using Die Glocke. This location has been dubbed The Henge.
Near the Czech border in Ludwikowice was a mine in which the Nazis secretly used to build a revolutionary model with anti-gravitational properties.
The Bell was the first experiment of a prototype anti-gravity engine.
One of the most striking things was that this secret project had been developed with the names of Kronos (time) and Lanterntrager (light bearer), having references in the top-secret documents as "Gate of Time".
Adolf Hitler commissioned the device that was capable of traveling through time and had antigravity capabilities.
In command of this project was SS General Hans Kammler, a scientific engineer who had also participated in the development of multiple projects such as V-2 missiles, jet aircraft, wings, Nazi UFOs, and underground constructions.
By the time the Second World War ended, neither the Bell nor its team of scientists and developers resurfaced. They all simply disappeared. SS General Hans Klammer, who was the one in charge of the Third Reich's secret projects didn't resurface since.
But there is more to this.
When the Second World War ended, a lot of former Nazis were tried at war crime tribunals. Their crimes were a crime against humanity and violations of human rights.
Among the defendants was a former Nazi SS Obergruppenfuhrer, one of the highest commissioned Nazi SS ranks. His name was Jakob Sporrenberg.
While the Allied Army was arriving at the village of Ludwigsdorf, now called Ludwikowice, the officer of the Waffen SS, Karl Sporrenberg, by direct order of Hitler, had carried out the execution of 62 Nazi scientists, engineers, and technicians who worked on the project "Die Glocke ".
The idea was to keep everything about the technology a secret from the outside world. It was Sporrenberg's affidavit that would later give us the clue to how this highly advanced technology sounds.
Sporrenberg noted that the sound was what made his fellow Germans refer to The Bell as "beehive," a translation of the German word, "Der Bienenstock."
According to Sporrenberg's affidavit, the Bell was a highly advanced technology that produced a hissing, or buzzing sound when operational. He noted that because of the sound, his fellow Germans referred to the Bell as "Der Bienenstock," the German word for "beehive."
Paintings of Charles A. A. Dellschau, the late 19th-century artist, would later add additional evidence of the Bell's existence. These highly detailed images of the bell, as painted by Dellschau, indicate that there are German engineers who knew about The Bell before it was deployed during the Second World War.
Dellschau was a member of the "German Sonora Aero Club Collective," a cryptic group known for their construction of exploratory aircraft designs. This would later raise suspicions that Dellschau might have been in contact with some pro-Nazi hyper-intelligent extraterrestrials. How else could he have painted hundreds of craft all looking strikingly similar to The Bell?
The Nazi Anti-Gravity Campaign
But why did they create this contraption? In the book, Witkowski explains that the goal of the campaign was to generate antigravity propulsion, which is why they found it fastened to the ground with large chains. In addition, his theory maintains that this weapon was lethal for any living being that was within a radius of 200 meters after its start-up. In the writings he talks about his creation process, loaded with tragedy: five of the seven members of the team led by physicist Walther Gerlach died during the tests.
The data on which the journalist's investigation is based come from a military man and not from a scientist, so the information is somewhat confusing. The bell is activated when the tubes turn in the opposite direction to each other, this vortex would cause a separation of the magnetic fields of the superconductors used. These data are those recorded by the Polish secret agent (military) who provided the documents to the journalist, from whom he could only take a few notes. So there is no material evidence of the existence of this Nazi campaign.
If anything remains of all this, according to Witkowski, it is in the US, since the country was left with most of the inventions developed in the Nazi era after drawing up agreements between the allies and General SS Hans Kammler.
There are also those who believe that The Bell was moved to the Arctic Circle and/or South America after their top scientists were executed. Some also believed that work was continued on The Bell after the Second World War after the Nazi leaders developed UFO technologies that allowed them to communicate with pro-Nazi extraterrestrial beings.
Conspiracy theories about Nazi time and interdimensional travel have resurfaced before the release of the third season of the successful American television series created and produced by Amazon Studios, Man in the High Castle. Die Glocke has also appeared in video games such as Call of Duty, Wolfenstein and Assassin's Creed.
More and more reports are coming up as it continues to gain fresh awareness. Historians say that there is probably no weapon of time travel, such as Die Glocke, and this is due to unverified conspiracy theories. And, of course, scientists still believe that traveling through time is impossible. Yet, every day, we see signs that there are so many secret works being hidden from the public eyes.
This is a story not suitable for skeptics that undoubtedly brings us closer to a dark age, not only because of what happened but also because of all that remains to be discovered about what really happened.
A photographer took a picture of an old house, but did not know that a woman lived there. No wonder – you can only see it in the photo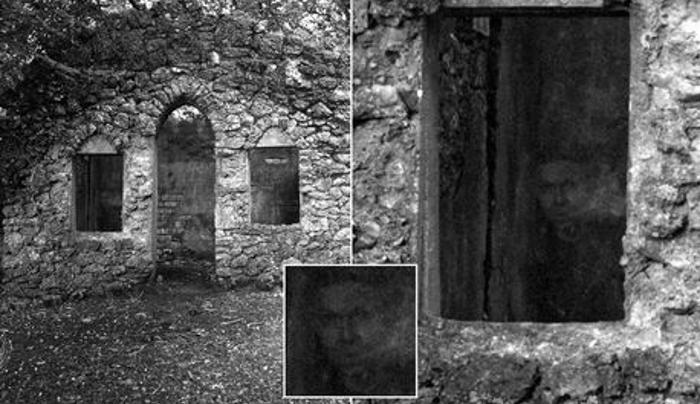 A Scottish resident took a photo of an abandoned building, and then could not believe his eyes when he looked at the finished photograph. From there the woman's face was looking at him, but the man is sure: there was no one in the ruins of the house. Finding an explanation for what he saw was not easy.
A photographer from Scotland, who wished to remain anonymous, decided to arrange an unusual photo session, Unilad writes.
His choice fell on several abandoned buildings that are located in one of the parks in the North Ayrshire region. After taking a couple of pictures, he went to the studio to print them, and then looked at the finished result.
Mysticism often happens in abandoned buildings , and the case with a man was no exception. In one photo, the Scotsman saw the ghostly silhouette of a woman looking at him from a window. However, the man assures that there was no one in the building, and he was alone in the ruins.
During the shooting, I did not feel anything unusual or anything otherworldly.
Despite the fact that the woman's face looks intimidating, he is glad that he managed to capture it. Moreover, the hero of the story shared the frame with all friends who adore mysticism and riddles.
I'm happy that I was able to capture something that looks like a ghost. I am even proud to be able to show photos to people who love riddles.
Many people, according to the photographer, are inclined to believe that this is a ghost, who love to talk to children so much, although the author of the picture himself is in no hurry to draw conclusions. He even looked at the frame under a microscope, but never came to the truth.
You can, of course, speculate, but the human brain makes us see familiar traits everywhere, especially if we look at them long enough.
Moreover, the photographer, according to him, does not really believe in ghosts and other mystical phenomena.
I don't like the term paranormal. As for ghosts, I don't know if they exist. I don't even know how to define them. What is it? Energy?
Camera recorded an extraneous movement in Massachusetts. And this sight is not for the faint-hearted
A Redditt user with the nickname grandslammer0891 from Mansfield, Massachusetts, posted a video from security cameras at a friend's house, which scared him and left users in disbelief.
The author of the video explained that his friend left home by the end of August, leaving four huskies in the care of a friend. He usually visited them during the daytime.
One day the owner of the apartment received a notification in the middle of the night that the camera recorded some kind of extraneous movement. At that time there were only dogs in the house.
The video captured the kitchen and part of the living room. A dog is lying on the sofa in the right corner, and you can trace the turns of the head by its ears. When her ears turn to the left, then in the dark you can see the transparent figure of a moving person.
The video puzzled users and caused a mixed reaction from them. Some could not find an explanation for what they saw and panicked slightly. The dog's head turns towards the ghost, which suggests that it also noticed the apparition.
"What is it, I saw it … with my own eyes. Does anyone else see this? Because it seems to me that I definitely saw something wrong. No no".
Others decided that a man had walked past the window on the right, and his shadow flashed on the left in the headlights. Some users even believe that a live person got into the frame.
"I hope your buddy has a gun. There was a real intruder. "
Some readers agreed that the ghost video is quite plausible, since Massachusetts is full of ghosts.
Paranormal researcher warns that Ouija boards can summon dangerous demons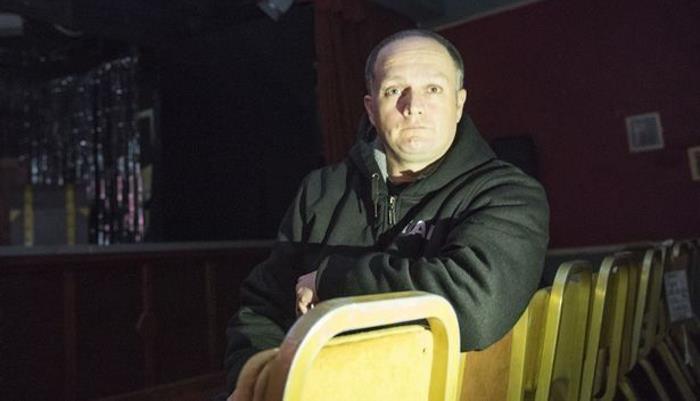 Paranormal researcher Paul Marsters criticized British retailer Poundland for selling Ouija boards as part of Halloween decor. He warned that only professional mediums should use the boards, and ordinary people can summon deadly demons. 
Paul, who is a member of True Paranormal Events UK, was stunned when he saw a £ 1 ($ 1.29) Ouija board in a local budget store.
 "Ouija boards are definitely not toys and should not be available to children to buy in stores on Halloween, let alone adults who are not trained in how to use them. It doesn't matter if they are plastic or wooden ", – quotes the words of the ghost hunter Hull Live. 
Paul Marsters explained that people can accidentally summon dangerous spirits that will torment their victim in the future and may even lead to suicide. 
"On Halloween night, the veil on the spirit world is very thin, and people only buy these boards for Ouija sessions on Halloween, so I'm afraid to imagine what will happen when these boards are in the wrong hands," the expert said. 
Poundland noted that Ouija boards can only be purchased by persons over 18 years of age. This item sold out quickly before Halloween due to its popularity.