Navy 'UFO-tech' Engineer Patents Compact Fusion Reactor
A US Navy scientist behind numerous exotic technology patents has now patented a compact fusion reactor.
The US Navy's technology labs have certainly been busy over the last few years with all manner of strange and exotic (so-called 'UFO-tech') patents being filed ranging from high-energy 'force fields' to new types of propulsion systems and vehicle designs.
Now the same engineer responsible for patenting most of these is back with another patent – this time for a new type of revolutionary compact nuclear fusion reactor.
Often seen as the Holy Grail of power generation, nuclear fusion is the same process that produces energy in the Sun and works by fusing hydrogen nuclei together to create helium.
Unlike nuclear fission which comes with the inherent risk of a meltdown, fusion is much cleaner and safer while the hydrogen fuel used by the process is so abundant that it is practically limitless.
A compact nuclear fusion reactor – one that is small enough to fit on a ship or even a spacecraft – would be particularly revolutionary.
"At present there are few envisioned fusion reactors/devices that come in a small, compact package (ranging from 0.3 to 2 meters in diameter) and typically they use different versions of plasma magnetic confinement," the patent reads.
"Three such devices are the Lockheed Martin (LM) Skunk Works Compact Fusion Reactor (LM-CFR) , the EMC2 Polywell fusion concept, and the Princeton Field-Reversed Configuration (PFRC) machine."
Which – if any – of these will ultimately become the basis for the US Navy's compact fusion reactor however remains unclear.
Scientists create a virus "capable" of destroying any kind of cancer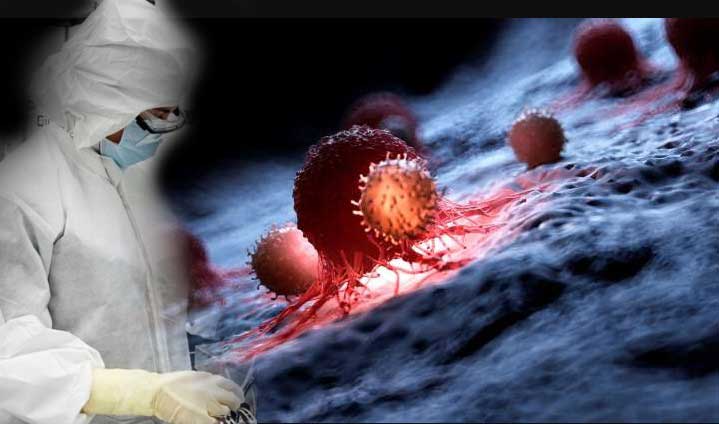 An Australian company called Imugene has created a virus that can eliminate all types of cancer. So far it has been tested on Petrie plates and mice, where it worked by reducing tumors and killing diseased cells. Human tests should start soon.
Although it seems strange that a virus is used to treat a disease, this is possible and scientists have been doing it for years. A modified herpes virus has been implemented to treat some types of skin cancer.

Now, scientists are using cowpox virus as the basis for their cancer treatment, called CF33. The first tests on mice have reduced tumor cells, so Imugene believes that the next logical step is to perform experiments on humans, in order to verify the effectiveness of the treatment.
During the next tests, which will take place next year in Australia and other countries, the treatment will be implemented in some types of specific cancers, such as triple negative breast cancer, melanoma, lung cancer, bladder cancer, gastric cancer and intestinal.
Professor Yuman Fong, a cancer treatment specialist, told the Daily Telegraph that there is evidence that some viruses could fight cancer since the early 1900s when people were vaccinated against rabies and their cancer disappeared. entered the reference phase.
However, it was feared that just as the virus was toxic to cancer, it was also to humans, but now things are different and could be the best way to attack cancerous tumors.
In Imugene experiments, patients will observe that the virus will be injected directly into their tumors, where it will multiply to the point of destroying it. The immune system itself should therefore be alerted to other cancer cells in the body, attacking and eliminating them.
This is very promising, but it will take years before the health strategy is used in hospitals, because it remains to be seen how the immune system reacts to the virus itself. Furthermore, cancer cells mutate to survive, and this is how they have become resistant to treatments such as chemotherapy and immunotherapy.
source: Daily Telegraph
The CDC Says It Really Knows What's Causing "Vape Lung" This Time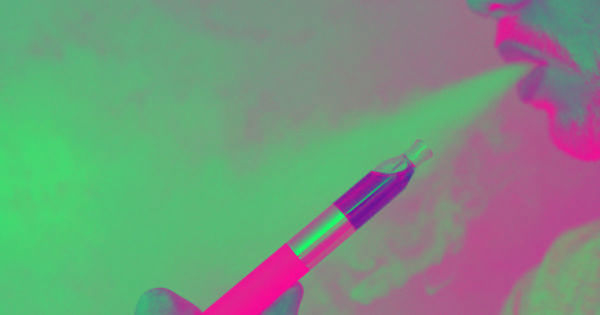 Finally, the government says it's pretty sure what's behind the mysterious "vape lung" epidemic that's been spreading across the country, affecting more than 2,000 people and killing at least 39.
A compound called vitamin E acetate has been found in all 29 lung fluid samples taken by the U.S. Centers for Disease Control and Prevention (CDC), The Washington Post reports. And while the CDC was looking for a wide range of other toxins and dangerous compounds, it didn't find any in those particular samples.
The FDA first identified vitamin E acetate as a possible cause for vape lung back in September. The compound, which WaPo reports is used as a cutting agent in black market THC vapes, is considered safe to eat and touch. But scientists have a poor understanding of what vaporized vitamin E acetate does when inhaled.
The CDC research strengthens the vitamin E acetate hypothesis because the 29 lung fluid samples came from people in 10 U.S. states, helping to rule out other, more local causes for infections. Still, it doesn't serve as a definitive explanation for vape lung.
"While this is a big step in helping us understand what may be causing these injuries, these findings do not rule out the potential for other compounds or ingredients as contributing factors," public health expert Scott Becker, executive director of the Association of Public Health Laboratories, told WaPo. "There may be more than one cause of the outbreak."
Still, CDC principal deputy director Anne Schuchat told WaPo that the research paints vitamin E acetate as "a very strong culprit of concern" for vape lung. Even if other factors are at play, that knowledge could help prevent the outbreak from spreading even farther.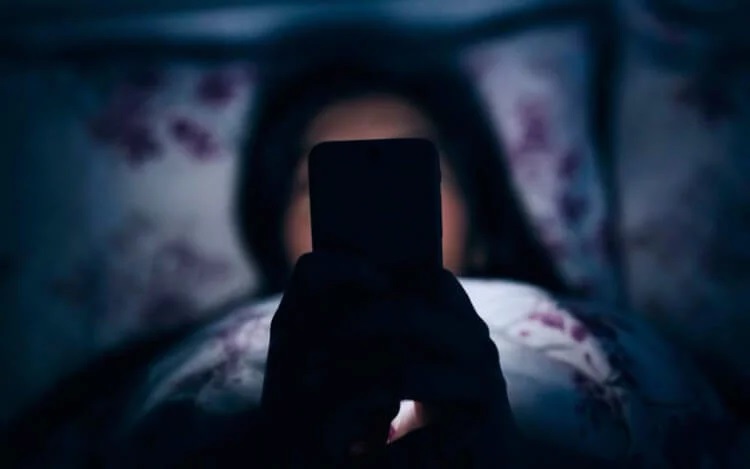 The prolonged exposure to blue light coming from our phones, computers, and many other household appliances can negatively affect a person's life expectancy. Scientists suggest that the blue waves that LEDs emit damage the cells of the brain and retina, even if there is no direct incidence of light rays. Scientists conducted a series of studies on an ordinary fruit fly, as a result of which it turned out that light waves emitted during the burning of LEDs accelerate the aging process.
Is blue light harmful?
Light is electromagnetic radiation, each color of which has its own specific amount of energy. At the beginning of the light spectrum there is red, which has low energy and is easily perceived by the human eye, closer to the top of the spectrum is blue light, which has the highest energy and is able to penetrate the retina, quickly wearying our organs of vision.
Artificial blue light, which comes from modern gadgets and devices, occupies the most "harmful" part of the spectrum, the wavelength of which is between 380 and 500 nm. Light waves of this range are the shortest of visible radiation, while scattering most actively.
Scientists have long confirmed the negative effects of blue light on humans, but still continue to conduct more detailed studies on its effects on the human body and still do not plan to dwell on the information received. So, scientists from a university in Oregon published the results of new studies in the journal Aging and mechanisms of disease.
During the experiment, researchers used an ordinary fruit fly – Drosophila melanogaster, whose body, due to its cellular mechanisms of development, is similar to other animals and people.
During the study, researchers used 3 groups of flies. The first group underwent daily 12-hour cycles: 12 hours in the light and 12 hours in the dark. The second group was always in the dark and was used as a control, and the third group was subjected to filtered blue light. According to the results of the study, it was found that the flies from the first group had a shorter life span. A study of flies that were exposed to 12 hours of blue light confirmed damage to retinal cells and even brain neurons, reducing the ability of flies to climb fences.
In the experiment, mutants of fruit flies were also used, some of which did not have developed organs of vision, but even brainless flies showed brain damage and impaired coordination. Thus, flies did not have to see the light in order for it to cause disturbances in the body. Researchers also noted an interesting fact that flies try to avoid blue light if given a choice.
Scientists note that the presence of natural light is crucial for the circadian rhythm of the body – a cycle in which a number of physiological processes occur, such as brain activity, hormone secretion, cell regeneration, etc. However, the increased exposure to artificial light, which is increasing in the modern world, is one of the risk factors for sleep failure and many other circadian disorders.
The use of LED lighting, various gadgets and devices exposes people to more and more light in the blue spectrum. But due to the fact that these technologies are quite new, it is not possible to find out about their impact on a person throughout his life.