Navy pilots report seeing UFOs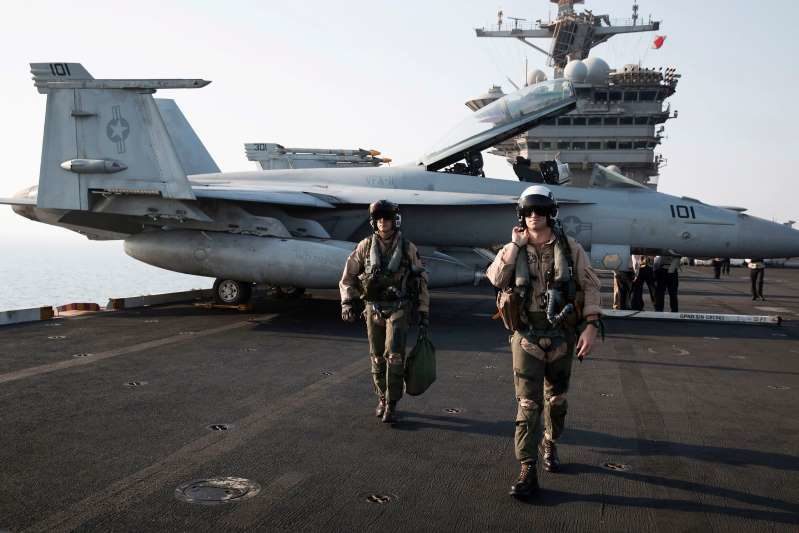 © Adam Ferguson/The New York Times
Helene Cooper
MSN
A US Navy pilot and a weapons system officer from the VFA-11 "Red Rippers" squadron after returning to the aircraft carrier USS Theodore Roosevelt in the Persian Gulf in 2015.
The strange objects, one of them like a spinning top moving against the wind, appeared almost daily from the summer of 2014 to March 2015, high in the skies over the East coast. Navy pilots reported to their superiors that the objects had no visible engine or infrared exhaust plumes but that they could reach 30,000 feet and hypersonic speeds.
"These things would be out there all day," said Lieutenant Ryan Graves, an F/A-18 Super Hornet pilot who has been with the Navy for 10 years and who reported his sightings to the Pentagon and Congress. "Keeping an aircraft in the air requires a significant amount of energy. With the speeds we observed, 12 hours in the air is 11 hours longer than we'd expect."
In late 2014, a Super Hornet pilot had a near collision with one of the objects, and an official mishap report was filed. Some of the incidents were captured on video, including one taken by a plane's camera in early 2015 that shows an object zooming over the ocean waves as pilots question what they are watching.
"Wow, what is that, man?" one exclaims. "Look at it fly!"
No one in the Defense Department is saying that the objects were extraterrestrial, and experts emphasize that earthly explanations can generally be found for such incidents. Graves and four other Navy pilots, who said in interviews with The New York Times that they saw the objects in 2014 and 2015 in training maneuvers from Virginia to Florida off the aircraft carrier USS Theodore Roosevelt, make no assertions of their provenance. But the objects have gotten the attention of the Navy, which this year sent out new classified guidance for how to report what the military calls unexplained aerial phenomena, or unidentified flying objects.
Joseph Gradisher, a Navy spokesman, said the new guidance was an update of instructions that went out to the fleet in 2015, after the Roosevelt incidents.
"There were a number of different reports," he said. Some cases could have been commercial drones, he said, but in other cases "we don't know who's doing this, we don't have enough data to track this. So the intent of the message to the fleet is to provide updated guidance on reporting procedures for suspected intrusions into our airspace."
The sightings were reported to the Pentagon's shadowy, little-known Advanced Aerospace Threat Identification Program, which analyzed the radar data, video footage, and accounts provided by senior officers from the Roosevelt. Luis Elizondo, a military intelligence official who ran the program until he resigned in 2017, called the sightings "a striking series of incidents."
The program, which began in 2007, was officially shut down in 2012 when the money dried up, according to the Pentagon. But the Navy recently said it investigates military reports of UFOs, and Elizondo and other participants say the program – parts of it remain classified – has continued in other forms. The program has also studied video that shows a whitish oval object described as a giant Tic Tac, about the size of a commercial plane, encountered by two Navy fighter jets off the coast of San Diego in 2004.
Leon Golub, a senior astrophysicist at the Harvard-Smithsonian Center for Astrophysics, said the possibility of an extraterrestrial cause "is so unlikely that it competes with many other low-probability but more mundane explanations." He added that "there are so many other possibilities – bugs in the code for the imaging and display systems, atmospheric effects and reflections, neurological overload from multiple inputs during high-speed flight."
Graves still cannot explain what he saw. In the summer of 2014, he and Lieutenant Danny Accoin, another Super Hornet pilot, were part of a squadron, the VFA-11 "Red Rippers" out of Naval Air Station Oceana, Va., that was training for a deployment to the Persian Gulf.
Graves and Accoin spoke on the record to The Times about the objects. Three other pilots in the squadron also spoke to The Times about the objects but declined to be named.
The pilots began noticing the objects after their 1980s-era radar was upgraded to a more advanced system. As one fighter jet after another got the new radar, pilots began picking up the objects but ignoring what they thought were false radar tracks.
But Graves said the objects persisted, showing up at 30,000 feet, 20,000 feet, even sea level. Then pilots began seeing the objects.
What was strange, the pilots said, was that the video showed objects accelerating to hypersonic speed, making sudden stops and instantaneous turns – something beyond the physical limits of a human crew.
Asked what they thought the objects were, the pilots refused to speculate.
Pollen King: An ordinary Swedish dispatcher founded the successful company "Cernelle" receiving help from aliens
In 1946, Gösta Carlsson was 28 years old, he lived in Angelholm and worked as a railway dispatcher. On the evening of May 18, Josta went for a walk in the forest. Today this site is a nature reserve and home to many birds. Gösta was interested in both nature and birds, he had walked along these paths many times. But this evening something changed, suddenly the birds began to make a lot of sounds.
Gösta entered a clearing in the forest, which was very familiar to him, he had been here many times, but this time a surprise was waiting for him. 
Between the trees, he saw what at first seemed to him like a carousel, which are at the carnival, it was some kind of round object, on whose surface lights were dancing. Intrigued by such a sight, Josta decided to approach the object.
When he approached the object, Josta saw that it was some kind of vessel, it was lenticular about 20-30 meters wide and 10 meters high.
The ship landed and stood on two landing poles and a fin. There was a descent from the ship to the ground, and Gösta could see several creatures. They seemed to be doing repairs or inspecting the ship. 
He later said that they were waiting for him, as if his whereabouts were known to them before he entered the clearing. One of the creatures raised a hand, turning to Gösta in a clear gesture of a demand to stop.
"Woman" with long hair
These creatures were vaguely similar to astronauts, he identified one of them as a woman and a glow emanated from her.
She looked like a man and had long hair. Josta saw that the woman was holding two objects in her hands and that she suddenly threw them into the forest near the meadow.
Gösta could not believe what he saw, and ran to the nearest small lake to dip his head in the water – he thinks that maybe he is sleeping and should wake up. 
When he descends to the lake, he can see how the UFO begins to take off. Red and white light comes from the ship when it rises silently above the treetops. Then he suddenly accelerated to incredible speed and disappears.
Gösta suddenly recalls a woman from a ship who threw something into the forest near a clearing. Gösta begins to search for objects and finds them. Then he begins to return home.
When he returns home to his wife, she meets him with questions: "Where have you been?".
It has been several hours since Gösta went on his walk. She also asks him, "What happened to your skin ?!" 
Gösta's skin was covered with some kind of weird fine gold powder and it turned out to be birch pollen. A strange encounter and pollen came to change Gösta's life forever …
Business Idea with an Alien Origin
In the following nights after the meeting, Gösta began to dream or dream-like meditative states in which a woman from an alien ship began to communicate with him. 
She explained that their ship was forced to land in a clearing due to a malfunction.
During these dream states, Gösta receives the idea from alien creatures. They showed him how nutrients can be extracted from pollen grains using complex chemistry. 
This "recipe" given to him by aliens laid the foundation for his upcoming multimillion-dollar corporation.
In the following years, Gösta buys all the books on biochemistry that he can find. He is not a scientist, so this sudden obsession with the creation of natural medical products from pollen amazes everyone in his environment and his passion is considered strange.
Launch of Cernelle
Gösta was convinced that refined pollen extracts would be of value in improving human health. In the late 40s and early 50s, he laid the foundation for his company Cernelle . 
He and his team managed to become the first in the world to extract useful substances from pollen grains collected by the machine.
Extraction methods have been further improved for large-scale pollen extraction and for the production of medicinal pollen extracts – Cernitin, which are recognized worldwide today.
Gösta said that in the process, he was again helped during meditative states in a dream. Answers to difficult production tasks were given to him in a dream. Gösta was convinced that these decisions were not his own ideas.
The method for extracting nutrients from pollen grains has been and remains innovative. There is an increased demand for Cernelles natural healthcare products and Josta has become a successful and wealthy entrepreneur.
With his own money, he financed the local hockey team Rögle BK. He built a new arena, hired coaches, bought NHL players and helped the small team gain fame and fortune.
Gösta's transformation from a simple train station dispatcher to an "industry leader" has been completed. In Sweden, he is nicknamed the "King of Pollen," and his story is known to the general public. He never hid how he became a different person and how he came to success.
It will be 25 years before Gösta Carlsson will go out in public and talk openly about his meeting with UFOs. He understood that people would think that he was crazy, that going out in public would probably negatively affect him, his family and his company. 
He said that it was for this reason that he did not talk about it. But in 1971, he was convinced that he had to tell his real story. By then, he was a respected company leader, and his story sparked a media storm in Sweden.
Today, there is a monument on a scale of 1: 8 of a disk-shaped aircraft and concrete castings that were made of prints left by landing bearings and a "fin" at the landing site.
Old pine trees used to grow on the edge of the meadow, some of them with charred trunks from the heat of the engines of an alien ship. Today, such damage on the trees is almost invisible.
On the ground around a small monument, the traces left by UFOs on the ground were later filled with concrete.
Alien Items
What about items thrown by the woman from the alien ship that Josta found that night in the forest? 
Gösta basically kept them secret and showed them only to the chosen ones. During the UFO conference in Angelholm in 1996, these objects were put on public display – behind the reinforced glass and under the protection of guards, it was possible to inspect the objects. 
A gold ring and some kind of cube made of transparent material with inscriptions. However, in the early drawings of Josta on the transparent block there were no inscriptions. Judging by the quality of the inscriptions, they were probably made by Joost later.
Items abandoned in the clearing by an alien
After this, Gösta again hid the objects. Gösta Carlsson died in 2003, and the whereabouts of these items is unknown. It is assumed that his daughter owns them.
Mass evacuation of alien spaceships from Earth recorded by cameras of the International Space Station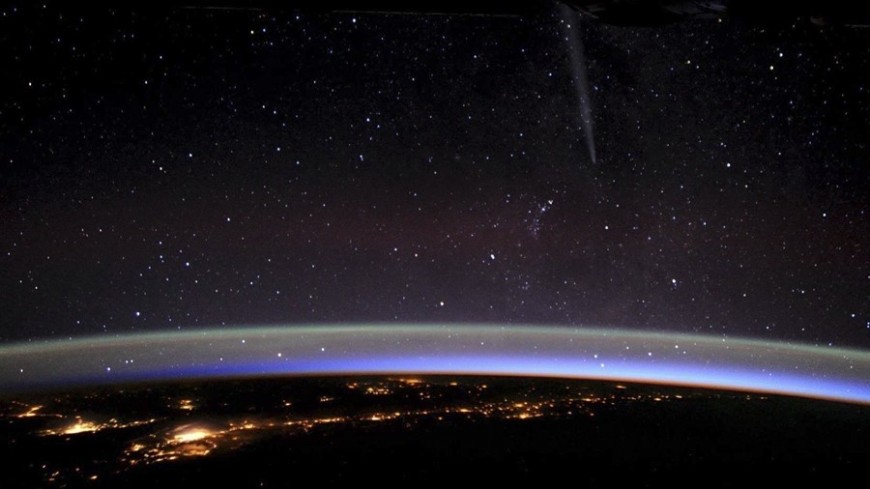 The frames you see resemble a fragment of a science fiction film showing the evacuation from a doomed planet, but this is not a film, this is a video from a camera installed on board the International Space Station.
Yesterday, May 18, 2020, this camera recorded the mass evacuation of thousands of UFOs, which simultaneously launched from the surface of our planet and flew into outer space.
Look at these shots and remember, all this happened in reality and was filmed by the camera from the ISS. What is this if not a mass evacuation from planet Earth?
Thousands of ships simultaneously start from our planet at the moment when the ISS was on the edge between the dark and light sides of the Earth.
They take off at a tremendous speed, these are not our antediluvian liquid fuel rockets, these are very different and very advanced technologies that only representatives of extraterrestrial civilization can possess.
Extraterrestrial, but long present on our planet, since ancient times. Undoubtedly, this civilization or civilizations from other planets have their own underground and underwater bases on Earth, but what prompted them to be massively evacuated from Earth?
This, logically, can happen only if our planet is doomed and it is very dangerous for representatives of other civilizations to be on it …
Whether great natural disasters are coming or will our planet cease to exist at all, unfortunately, we don't know, but nobody would leave it so demonstratively and massively for no reason …
However, all the events of recent months have indirectly indicated that something extraordinary is happening on our planet. Preparations are underway for something truly catastrophic for all of humanity.
You can verify the authenticity of the video by watching it in the original: HERE , scroll through the recording from the ISS at 44 minutes and watch.
Russian experts claim they have deciphered the "Wow" alien signal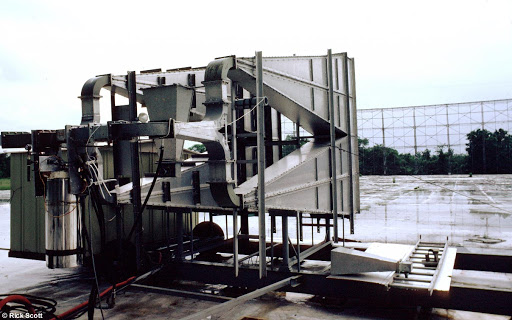 In relation to a program for the search for extraterrestrial civilizations and the decoding of the cosmic signal "Wow!", experts on the topic of extraterrestrial contacts, Yuri Grigoryev and Anna Azhazha, told Pravda.ru chief editor Inna Novikova how to make contact with alien inhabitants.
Just " Wow !"
– You have created a program to search for extraterrestrial civilizations. Tell us about it, please.
A. A.: The program for the search for extraterrestrial civilizations was not created by us, but by the United States of America. In New York, a SETI-related astrophysics program is underway that is seriously looking for signals from space. About 400 signals have been received over the past few years, but SETI has not been able to decrypt them. We found out that these messages are decrypted not in English, but in Russian.
The most mysterious signal was received in the USA in 1977 – it is "Wow!". Using cryptography, we found out its meaning:

warning of an impending global catastrophe,
a hint that the level of human intelligence does not yet correspond to getting in touch with a more developed civilization.
– Signal " Wow !" is quite short. How could it fit so much information?
Yu. G.: Using cryptography from a small volume, you can extract a lot of information, like from an archived file. Plus, information already at our disposal was tied to this signal.
The main message was the message that humanity is being tested for its ability to maintain contact. Naturally, in 1977 earthlings did not pass this test. Since then, the signal has not been decrypted.
We were able to do this only in 2010. Before one of the conferences found the signal "Wow!" and in fact it was decrypted in a day. Decryption is still in progress, but the main message is known: a test for the ability to communicate and a warning about an impending disaster, to which we have come as close as possible.
– Who received this signal, where was it recorded and where is it located? What does it look like? Is it radio waves or something else?
A.A .: Yes, waves. Scientists believe that the signal was from the constellation Sagittarius, that is, from the center of our Galaxy.
Yu. G.: The signal was received using a radio telescope at the Observatory of the University of Ohio. Now there is a museum of this signal. The film "Contact" was made on this subject based on the novel by Carl Sagan, who participated in sending a signal to space in Arecibo in 1974.
"Wow!" Response came in 1977, after only three years. When we presented our work at a scientific conference, our colleagues were doubtful in the results of our study, because scientists believe that a response should come in no less than 50 thousand years.
Did you know about UFOs in the USSR?
– In Soviet times, scientists were engaged in secret developments on this topic. Although, of course, such information was not advertised. And in today's Russia no one is dealing with this problem?
A.A .: In the 60s, research institutes were created in the wake of interest in space issues. Our father, the founder of Soviet ufology, Vladimir Azhazha, often spoke at closed physical and astrophysical institutes.
In the 90s, the UFO center was created, it was headed by Vladimir Azhazha. My father had close ties with the Soviet military: naval, ground forces, air defense. Sacks of letters came to him from all over the Union and from other countries, in them people talked about meetings with UFOs. It was a question of disks and balls, which influenced the electromagnetic impulses of the earth's technology, could stop the engines of machines, influence the human consciousness. In the 90s, books were published about these meetings, conferences were held, but they were not successful, and the UFO theme was transferred to the mythology genre.
In fact, everything that happens on the planet, including the coronavirus epidemic, has one root in the root – the lack of full contact with extraterrestrial worlds. Representatives of another civilization are trying to get in touch with us, but we are not opening the door on our part. They, in turn, cannot open it by force.
Call them, open the door!
"How can we make contact and open the door?" How can we respond?
Yu. G.: In 1974, scientists from the Arecibo Observatory sent a radio signal to the constellation Hercules with information about a person, the Earth, technology – this was a request like "if someone is there, answer."
Three years later, the answer came. It is logical that now an answer is expected from us. At the same time, representatives of another civilization are watching how we react: they see us live. And we do nothing, continue to call them green men, laugh and joke about this.
"What should we do, what do you think?" Send a spaceship?
Yu. G.: No, we need only a serious discussion on this topic.
One must understand that extraterrestrial contact is a natural phenomenon. As a person sooner or later leaves the house, so he must go beyond the planet.
The problem is that in the territory of the former Soviet Union, less than ten people deal with this issue, of which three or five are in Moscow. When we turned specifically to these people, they flatly refused to work with the information we provided. Astrophysicists have their own point of view on the signal from extraterrestrial civilizations, and they do not consider the data from experts from other reliable areas.
Source: Pravda