NASA's Strangest UFO Anomalies Caught On Film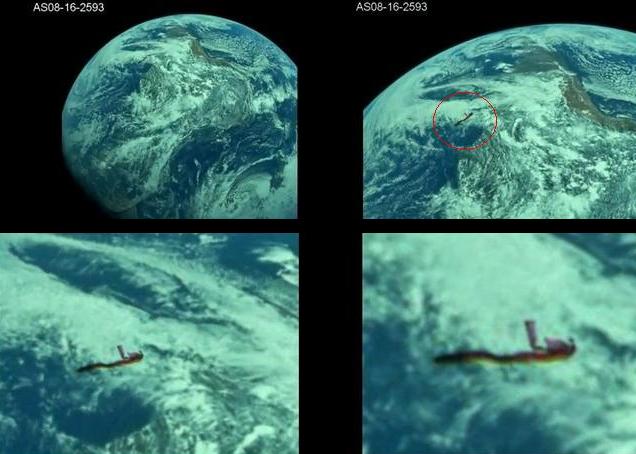 From LunaCognita, a handy overview of extraterrestrial strangeness:
This compilation includes many of my favorite NASA UFO encounters/sightings that I have archived over the years. All of these examples (with the exception of the second-to-last one) were captured on film by NASA astronauts or Russian Cosmonauts over the past half-century – showing many amazing examples from different eras – Gemini, Apollo, Apollo/Soyuz Test Project, Skylab, STS, the ISS, plus a couple Russian-source additions from their unmanned Zond and Mir Space Station programs as well thrown in to round things out.

[youtube https://www.youtube.com/watch?v=WlLN_Jcg1pc?list=UUEToPMxkKs9mVqVZQiezLYw]
A History of Human Hybrids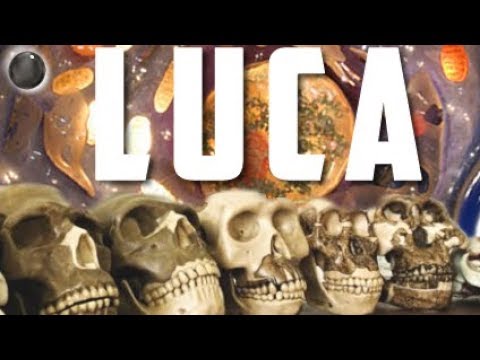 The Centaur, Anubis, Mermaids, Ganesha; human-animal hybr…
Bonus Videos & "Chemicals of Reality" Premium Video Available @ http://www.patreon.com/strangemysteries Narrated by Jack Daniel
www.jackdanielvo.com
Ending trailer by Ben Patrick Johnson …brids have fascinated our kind for millennia, with these bizarre crossover species common to works of mythology, religion and fiction sourced from all corners of the globe. Yet despite the efforts of a few intrepid perverts, so far the closest we've come to a true human cross breed is Snoop Dogg, who scientists now believe to be 45% Dachshund. But recent research suggests we're inching towards a time where genuine hybrids may come into existence. So who is doing this? How are they doing this?
Three Artificial Towers Found In A Row On Mars
The Red Planet always shocks us with different wonders, expanding our point of view for this allegedly desolate planet. Artificial towers on Mars is just one of the many enigmas on the list. Interestingly, all of them are on the same straight line.
The three artificial towers were published on a YouTube video channel called mundodesconocido. Turn on the captions and observe it before someone bans it.
In a promotional announcement for the video, the channel said it believes they could have been built by intelligent aliens.
Jose Luis, who administers the channel, analyzed the Red Planet aided by Google Mars Map. While investigating, he managed to discover a fascinating row of gigantic artificial towers on the surface of Mars. Each one of them measured around a mile, according to Luis.
This would be a very remarkable architecture achievement regarding the tallest building on Earth is only half of their size.
Google employed information from the Mars Global Surveyor (MGS) and its photographic instrument. This particular image depicting the towers was taken in 1999. Thus, a lot could have changed in the past twenty years.
These towers position in a Martian region called Terra Meridiani. NASA chose this exact same area as a landing spot for Curiosity Rover. So you judge whether it's a coincidence or not.
The rover could have been leaving trails at the base of these towers. Even more, if we ever manage to conquer a manned mission on Mars, these towers could provide us with an incredible knowledge.
The area these towers are located looks like it's set precisely for its equatorial position. .
It is even more stunning how these artificial towers managed to survive such a long time. This stands behind the skills of whoever created them. Even more, it might suggest somebody still uses them.
However, NASA experts, who are currently investigating the Martian surface, claim the structures are only rock formations.
They say all these discoveries are the effects of pareidolia – a phenomenon when they brain tricks the eyes into seeing familiar objects.
On the other hand, the author and many others believe it's not a coincidence. Especially, because the supposed towers seem to show signs of advanced technology.
Curiosity Rover Caught An Image Of Mysterious Creature On Red Planet's Surface
Ever since mankind started getting interested in the universe and the possible otherworldly life, there has been a question whether there is an existence on the Red Planet? Now, Curiosity caught a mysterious creature on its surface that points out that ultimately, there might be a life out there.
It is not even the first time Curiosity to snap something rather bizarre. This time, it was an incredible photo of a mysterious creature that inspired a deep discussion about a potential life on Mars.
Many people believe that the actual life of Mars hides below the Martian surface and not above.
This image of NASA's Curiosity rover had inspired nothing but questions between the researchers whether Mars could be the host of aliens.
Of course, many of you who read this immediately start being skeptical. For all of you, this is the natural file image.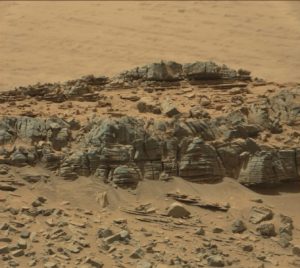 Anyway, the strange picture appears to depict a mysterious creature dangling onto the rocks on Mars. At least that's how it looks like to us.
If you can't spot it, just zoom over the center-right part of the picture, where the odd thing will obviously appear eye-catching.
Rationalists explain there are peculiar rocks on Mars that might look like creatures. But seriously, this doesn't look like something that is a rock. But even if it is, it is definitely the strangest rock existing on the Red Planet.
The object seems to own ten weirdly grown 'tentacles' coming out from the center of its oval-shaped structure.
Curiously, many people who saw the image think that this mysterious creature is, in fact, securing some kind of a door to an underground tunnel on Mars.
Although it sounds way too far-fetched, you cannot stop but wonder about it. Could it be real? Could it be not?
Whether it is a rock or not, this image undoubtedly excited the lots of people who care about what is going on at the surface of Mars.