NASA scientist says, 'Somebody else is on the moon'
Arjun Walia Collective Evolution
We live in a strange world, and as Neil Armstrong once said, there are "great ideas undiscovered, breakthroughs available to those who can remove one of the truth's protective layers." (source) (source)
Fast forward to today, and a number of people have become aware of the fact that not all of what goes on behind the scenes is made public. This is precisely why the Freedom of Information Act (FOIA) was created; it's a federal freedom of information law that allows for the full or partial disclosure of previously unreleased information and documents controlled by the United States government.
There are still many obstacles in the way of full transparency, one of which is the use of 'national security' to keep information classified and hidden from public viewing. This has become more evident with the revelations of WikiLeaks and Edward Snowden, but the problem goes deeper still. Did you know that the U.S government classifies roughly five hundred million pages of documents every single year? This is a completely separate topic in itself and if you're interested in learning more about this, you can check out our article about the 'Black Budget.'
NASA Scientists & What They Say About The Moon
Multiple NASA personnel have made some pretty shocking claims about the Moon. George Leonard, a NASA scientist and photo analyst who obtained various official NASA photographs of the Moon, many of which he published in his book titled Somebody Else Is On The Moon, is just one of these personnel.
Although the photos are small in size and their resolution is not up to today's standards, they show details of original prints which were huge. While Leonard published the identifying code numbers of the photos in his works to back up their source, we still can't say for sure that they were real, and their poor resolution only makes matters worse. Far more compelling than these photos are his statements about what was found on the Moon, along with his verified NASA credentials. Leonard was not the only one with a credible background trying to tell the world the truth regarding the Moon and the photos that were taken from the Apollo missions.
"Ladies and gentlemen, my government, NASA, which many of us in the United States say stands for Never A Straight Answer, proceeded to erase 40 rolls of film of the Apollo Program — the flight to the Moon, the flight around the Moon, the landings on the Moon, the walking guys here and there. They erased, for Christ's sake, 40 rolls of film of those events. Now we're talking about several thousand individual frames that were taken that the so-called authorities determined that you did not have a right to see. Oh, they were 'disruptive,' 'socially unacceptable,' 'politically unacceptable.' I've become furious. I'm a retired Command Sergeant Major. I was never famous for having a lot of patience." (source)
The quote above is from Bob Dean, who was speaking at a conference in Europe. Bob is a retired US Army Command Sargent Major, and he also served at the Supreme Headquarters Allied Powers Europe (SHAPE) of NATO as an intelligence analyst.
When it comes to the UFO phenomenon, we now have public disclosure of thousands of documents along with hundreds of credible witness testimonies. But that is a separate topic, which you can learn more about here.
It's also important to note here that the Russian government recently called for an international investigation into the U.S. moon landings regarding the disappearance of film footage from the original moon landing in 1969. They are also referring to the (approximately) 400 kilograms of lunar rock that was obtained during multiple missions between 1969 and 1972. (source)
Leonard argued that NASA knew about extraterrestrial activity on the Moon and attempted to hide that information. He's not the only one to make such an assertion.
"Read the books, read the lore, start to understand what has really been going on, because there is no doubt that we are being visited. . . . The universe that we live in is much more wondrous, exciting, complex and far reaching than we were ever able to know up to this point in time. . . . [Mankind has long wondered if we're] alone in the universe. [But] only in our period do we really have evidence. No, we're not alone." – Dr. Edgar Mitchell, ScD., NASA astronaut (6th man to walk on the moon)
Here is a clip of NASA astronaut Dr. Brian O'Leary saying the same thing.
Leonard is not the only NASA scientist to say some strange things about the Moon. Recently, a plasma scientist by the name of Dr. John Brandenburg said the same thing. He was the Deputy Manager of the Clementine Mission to the Moon, which was part of a joint space project between the Ballistic Missile Defence Organization (BMDO) and NASA. The mission discovered water at the Moon's poles in 1994. (Source: page 16 of 18)(source)(source)
According to Brandenburg in an interview from this documentary:
It was (the Clementine Mission) a photo reconnaissance mission basically to check out if someone was building bases on the moon that we didn't know about. Were they expanding them?
He then went on to state that:
Of all the pictures I've seen from the moon that show possible structures, the most impressive is a picture of a miles wide recto-linear structure. This looked unmistakably artificial, and it shouldn't be there. As somebody in the space defence community, I look on any such structure on the moon with great concern because it isn't ours, there's no way we could have built such a thing. It means someone else is up there.
If you were to tell the average person that you think another civilization, advanced enough to have mastered space travel, had been to the Moon before we got there and is possibly still going there, you would, without a doubt, receive some very peculiar looks in return. On the other hand, if that other person were to decide to hear you out, you would probably get their attention pretty quickly. For some, this type of information can be overwhelming, even terrifying, and that's okay. Many people are not ready to open their minds up to these possibilities, but the truth of the matter is, it's something we are going to have to confront eventually. We are clearly heading towards the inevitable reality of extraterrestrial contact — that is, if we smarten up and start taking care of our planet to the best of our ability. Perhaps we can make it long enough to realize this future, or maybe it's coming sooner than we think.
That being said, there is a good deal of evidence to suggest that extraterrestrial contact is already happening, and if you're interested in learning more about that you can visit the exopolitics section of our website, located HERE.
Other sources used:
http://www.richarddolanpress.com/#!the-cover-up-exposed-1973-1991/c1p8
The Story of the Woman Who Claimed She Visited Mars & Spoke to Aliens in 1894
A study published by PubMed concludes:
"The results suggest that certain mediums can anomalously receive accurate information about deceased individuals. The study design effectively eliminates conventional mechanisms as well as telepathy as explanations for the information reception, but the results cannot distinguish among alternative paranormal hypotheses, such as survival of consciousness (the continued existence, separate from the body, of an individual's consciousness or personality after physical death) and super-psi (or super-ESP; retrieval of information via a psychic channel or quantum field)."
You can read the full study here.
That's right, over decades, and even over thousands of years, intellectuals have been interested in those who claim, or are seen by others, to have "supernormal" type of abilities which cannot really be explained by our current knowledge of science.
That being said, just because we can't explain it, doesn't mean it's not real, and studies like the ones above have shown, multiple times, that there are people on the planet who can do some extraordinary things that completely defy belief, logic and reason.
This is often why we see such a harsh response to it, because it contradicts and conflicts with most people's idea of what can and can't be achieved.
It's something that's been claimed to be done for thousands of years. Be it through Oracles of the past, Yogi's with superhuman abilities that are described in ancient Eastern texts, or modern-day mediums, it seems something is going on here, which is evident by the amount of research put into it and how many "intellectuals" and "scholars" continue to study it and vouch for its validity.
There is usually, however, a response that this type of thing is a result of complete delusion.
You can find links to a few more studies on the subject here.
The Woman Who Visited Mars
Helene Smith was a 19th century French medium. She is noted for popularizing the concept of automatic writing, that is, writing down information while in a trance like state, doing so in a type of unconscious manner.
In the 50's and 60's, all the way up to the present day, the field of ufology is filled with supposed off-world contactee's, who usually receive their information in similar ways. These people were quite popular and received a lot of serious attention many decades ago, and some of what they said sharply correlates with what's been happening today.
In 1954, an ordinary citizen by the name of George King was also one of many who was/had been contacted by extraterrestrial intelligence, this one was from Mars as well, and supposedly part of an alliance of  several intelligences from other planets.
Now, if you think this is impossible given what we know about those planets, well, it turns out we don't know as much as we thought we did. For example, Mars is not the dry arid planet we once thought it to be. NASA scientists recently held a press conference revealing some astonishing facts about extraterrestrial life on Mars.
He also made some comments about how these extraterrestrial alliances were concerned about our nuclear weapons. Decades later, we have documents and confirmed testimony from high ranking intelligence people, and actual events that have occurred at military bases.
To see an interview with him and read more about his story, follow this link.
If you want to learn about UFO/Extraterrestrial encounters over Nuclear Missile Facilities, click HERE.
As far as Helene, her contacts name was 'Leopold,' and she become popular when a Professor of Psychology at the University of Geneva, Theodor Flournoy, published a book titled "Des Indes a la planete Mars." The book documented her experiences.
Multiple linguists were also brought in to translate the words that were channeled through her, and they seemed to be a mix of multiple languages, and not the easiest to understand.
She used to write out supposed Martian speech onto paper and then translate it into French when she was in her trance like state.
It featured her paintings of Martian landscapes and documented her "experiences" on Mars, of humanoid type beings and certain social ways of greeting each other, their homes, etc…
Now, if you read the articles linked above about Mars, and what modern day, 'credible,' people have said about what's going on up there, it's interesting to think about to say the least.
Below is one of several drawings Helen made regarding her visions.
Personally, I like to look into topics with skepticism. The more research I've done about Mars, contactee's and channellers, it's not uncommon to find multiple consistencies that come through in the form of channeling and automatic writing.
I'll lave you this quote to give you something to think about:
"Now, how do I feel about secrecy in Government? …Secrecy in government is a evil which is sometimes necessary, but I think it's a good thing that this cover up on Mars is ending and, hopefully at some point we can have a frank conversation not about what happened on Mars 250 million years ago but what is happening right now." – John Brandenburg, deputy manager of the Clementine Mission to the Moon. Spoken at the Secret Space Program conference. You can watch the full lecture here.
These are the characters of the letters and communications that she was translating into French.
Reference: Collective-Evolution.com
How Small We Really Are- The Astonishing Truth About The Size Of Our Universe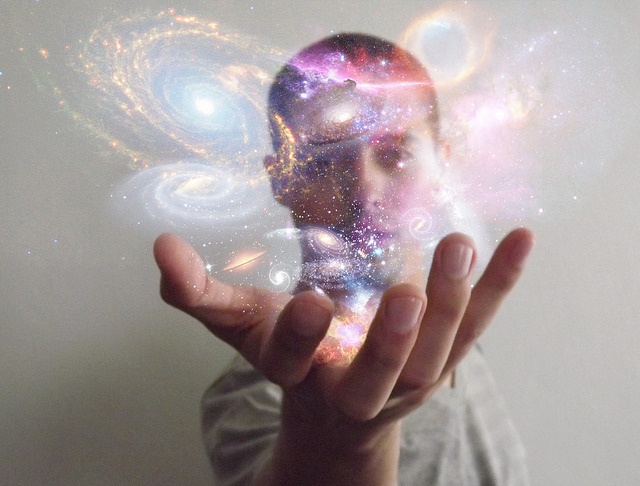 by Luke Miller
Check out this video it shows just a few stars from a few galaxies which really puts into perspective the size of our earth. Let's not forget that there are roughly 100 billion galaxies that we know of, all containing around 100 billion stars.
Now, once you watch this video scroll down the page because there are some absolutely mind blowing statistics about the universe that may give you some trouble sleeping tonight.

Now are you ready to have your mind blown?
The universe is thought to be approximately 13.8 billion years old, with the radius of the observable universe being around 46.6 billion light years and the diameter is thought to be a staggering 93 billion light years.
The speed of lights is 670,616,629 mph, which means if we moved at the speed of light for a year we would travel around 6 trillion miles, or to get a little closer to the exact figure 5,878,497,952,654.49
Just to put things into perspective- if we travelled around the earth at the speed of light for just 1 hour we would lap the earth nearly 27,000 times.
Now, if we travelled at this speed it would take us- 546,700,309,596,867,570,000,000 (five hundred forty-six sextillion, seven hundred quintillion, three hundred nine quadrillion, five hundred ninety-six trillion, eight hundred sixty-seven billion, five hundred seventy million) years to travel across the observable universe and it may go even further, possibly infinitely.
That's a pretty big number!
Now picture this in your mind- You are at the biggest beach you have ever been to, one of those beaches where the sand runs as far as the eye can see, then add to this picture every other beach in the world, and then further to that every desert and every other grain of sand on this planet….. Our planet in the grand scheme of things represents less than 1 grain of that sand or at least it does according to a study from the University of Hawaii.
I know it is impossible to actually measure this information with any real accuracy, but there is a study from the University of Hawaii who estimated that we have multiple stars for every grain of sand. This study should not be taken to literally as in reality we have no real way to know this for certain. But you can read more about it here
Now just to spin your wheels a little bit more, you will also find more molecules in 10 drops of water than you will find stars in the universe or grains of sand on the earth, so things go even deeper inward than they do outwards and while the universal world is gigantic, so is the microscopic world if you look at it in the right way.
So I'm sorry to break it to you, but we really are quite insignificant-
So make sure you remember this next time you spill a glass of milk, your children are misbehaving or you don't get that job you were really hoping for. We are merely a tiny particle floating around in a space that our minds cannot even comprehend. It is just a ride, a ride that we are a very small part of! So try to enjoy it while it lasts.
If you find these statistics as mind blowing as I do please like, comment and share
About The Author
My name is Luke Miller & I am the owner & creator of Potential For Change I believe that spirituality is the foundations for good health & I like to blend psychology & spirituality to help you find more purpose & happiness in your life. My other interests include health, not just on a physical level but also on a collective level & have a keen interest in education & truth seeking. You can find my Facebook page HERE , YouTube HERE & Twitter HERE . Click here to read more articles by Luke Miler 
THIS ARTICLE IS OFFERED UNDER CREATIVE COMMONS LICENSE. IT'S OKAY TO REPUBLISH IT ANYWHERE AS LONG AS ATTRIBUTION BIO IS INCLUDED AND ALL LINKS REMAIN INTACT.
Planet X: The 20 things you should know about Nibiru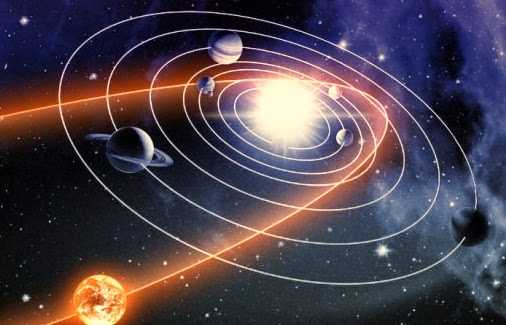 The name "Nibiru" originated from the ancient Sumerians, who once inhabited ancient Mesopotamia, modern-day Iraq. It is the twelfth planet describe by Zecharia Sitchin.
Nibiru is also called Marduk, and it arrives to our solars system with a extreme clockwise elliptical course.
According to several ancient texts from Mesopotamia, there is strong evidence that supports theories that Nibiru, has an orbital period of 3600 years. The number 3,600 was represented by the Sumerians as a large circle.
The expression for the planet, the "shar" also means a perfect circle or full circle and also represents the number.
Ancient Astronaut theorists believe that the convergence of the three concepts – planet / orbit / and number 3,600 – could not be a coincidence.
Strangely, The periods of the kingdom were also multiples of shar, 3,600 years, leading to the speculation that the empires shares were related to the orbital period of 3600 years.
NASA has identified a planet with an anomalous orbit around our Sun, they refer to it as Planet X. The Washington post and other news agencies wrote about it in 1983 and the coming years.
According to the Washington Post: "A heavenly body possibly as large as the giant planet Jupiter and possibly so close to Earth that it would be part of this solar system has been found in the direction of the constellation Orion by an orbiting telescope aboard the U.S. infrared astronomical satellite… 'All I can tell you is that we don't know what it is,' said Gerry Neugebauer, chief IRAS scientist."
R. Harrington wrote a very interesting article in the Astronomical Journal in 1988. Harrington suggested that a planet three or four times the size of Earth existed, having a position of three or four-time further from the sun than Pluto. According to mathematical models that were presented, it is believed that Planet X or Nibiru, has an extreme elliptical orbit of 30 degrees.
It is believed that the planet originated from the Orion constellation, passing near our planet and coming towards it from the Sun, after making its way by Earth, it head towards outer space and "disappears" .
Mythologically speaking, it has the appearance of a fiery beast, appearing in the sky as a second sun.
Nibriu is a magnetic planet, causing the Earth to tilt in space as it passes.
Nibiru is believed to have 4 times the diameter of Earth and is 23 times more massive, a truly gigantic planet.
According to ancient texts, Nibiru Is wrapped in a cloud of dust iron oxide red, making the rivers and lakes acquire a reddish color.
It is believed that it would cause days of obscurity while passing next to other planets, possibly even stopping their rotation during its transition across space due to its incredible magnetic properties.
Nibiru is also associated with great dangers. Some researchers believe if a planet like Nibiru would come close to Earth, it would cause large earthquakes, tsunamis, volcanic eruptions creating an entirely new geography and climate.
It is called " The Destroyer" in the Kolbrin, a parallel bible located in the monastery of Glastonbury in Scotland; Men forget the days of the Destroyer. Only the wise know where it went and that it shall return at the appointed time. … It is the Destroyer … Its color was bright and fierce and ever-changing, with an unstable appearance … a fierce body of flames.
According to the US News World Report, Planet X or Nibiru exists, the article; "Shrouded from the sun's light, mysteriously tugging at the orbits of Uranus and Neptune, is an unseen force that astronomers suspect may be Planet X – a 10th resident of the Earth's celestial neighborhood. Last year, the infrared astronomical satellite (IRAS), circling in a polar orbit 560 miles from the Earth, detected heat from an object about 50 billion miles away that is now the subject of intense speculation."
According to an article published in Newsweek on July 13, 1987, NASA disclosed that there may be a 10th planet orbiting our Sun.  According to NASA research scientist John Anderson, Planet X might actually be out there, but nowhere near our planets. The article form Newsweek states: "if he is right, two of the most intriguing puzzles of space science might be solved: what caused mysterious irregularities in the orbits of Uranus and Neptune during the 19th Century? And what killed off the dinosaurs 26 million years ago."
On October 23, 1996 an article from AP called "New rebel planet found outside the solar system" states the following: A new planet that breaks all the rules about how and where planets form has been identified in orbit of a twin star about 70 light years from Earth in a constellation commonly known as the Northern Cross. The new planet has a roller coaster like orbit that swoops down close to its central star and then swings far out into frigid fringes, following a strange egg-shaped orbit that is unlike that of any other known planet.