NASA decided to revive lifeforms which had been dormant for nearly 60,000 years.
The reanimation of these organisms, which had been surviving inside of crystals, raises the troubling prospect that alien organisms could be found – and revived – in extreme environments on other planets.
Penelope Boston, one of the key NASA members behind this and the director of NASA's Astrobiology Institute, has spent years exploring Mexico's Naica Mine in Chihuahua looking for extremophiles witch her team.
The mine is filled with enormous gypsum crystals that look so extraordinary that Dr. Boston believed they must have been photoshopped when she first saw a picture of them.
However, what was inside of the crystals astounded her even more. There she found tiny bugs in a state of what her team of government scientists is calling 'geolatency' – where living organisms remain viable in geological materials for long periods of time.
Around 100 different organisms, most of which were bacteria, were found inside of the crystals. 90 percent had never been observed before anywhere on Earth.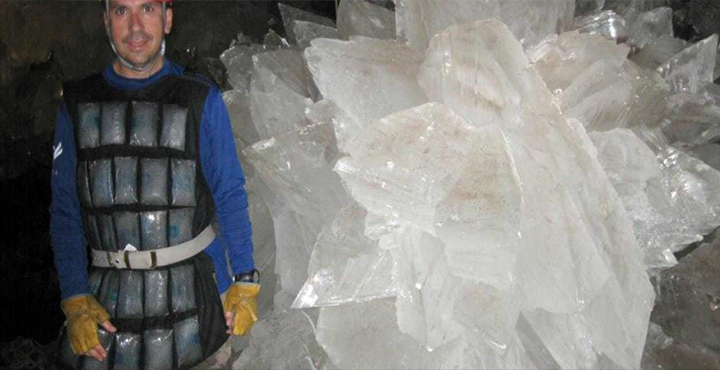 "Much to my surprise we got things to grow, said Dr. Boston. "It was laborious. We lost some of them – that's just the game. They've got needs we can't fulfill. That part of it was really like zoo keeping."
The cave itself sits above a large pocket of magma and can reach temperatures of up to 60 degrees Celsius as a result. Some of the astrobiologists go so far as to nickname the location "Hell".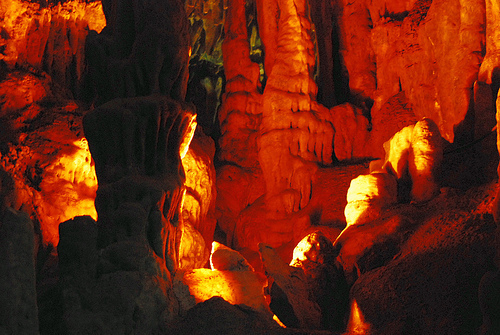 Very few lifeforms could survive in such a location, but scientists discovered some organisms have evolved to feed on the sulfides, iron, manganese or copper oxide in the cave.
"They're really showing us what our kind of life can do in terms of manipulating materials, "said Dr. Boston.
"These guys are living in an environment where there's not organic food as we understand it. They're an example at very high temperatures of organisms making their living essentially by munching down inorganic minerals and compounds. This is maybe the deep history of our life here."
She described working in the cave as:
"A transformative experience. it really felt strange. It was a very hard environment to work in, but tear-inducingly beautiful. It's like being inside a geode."
Some of the extremely rare and unusual sparkling white giant crystals are as long as five meters.
"I can't even put my arms round the biggest ones, "she added.
Scientists report that they detected signs of what they would only call "weird life forms" in other caves, but decided to access those areas was too dangerous.
NASA scientists shared concerns that this discovery proved that dangerous bugs could hitch a ride back to Earth if humans one day send spacecraft to other planets and back.
Nonetheless, NASA has plans to bring back rock and ice samples from Europa, one of Jupiter's icy moons. It is frequently considered, one of the most likely locations for extraterrestrial life due to the salty ocean beneath its crust.
Dr. John Rummel, from the Seti Institute in California, said it would be "pretty easy" for bugs to survive space journeys if they could be somehow shielded from the sun's radiation.
"If we bring samples back from either Europa or Mars, we will contain them until hazard testing demonstrates that there is no danger and no life, or continue the containment indefinitely while we study the material.
"It is assumed that such life would be hardy – to survive the trip to Earth; not easy – and precautions taken would provide a very high degree of containment.
All of this information is terrifying, but perhaps most shocking is the fact that NASA scientists were willing to revive these bugs without even considering whether they might be dangerous or not. Over 90 percent of them had never been seen before, but these scientists, apparently thinking that they could play God, did not even bother to consider whether these newly discovered creatures could be dangerous. Who knows what else might be in that cave.
Some observers have been quick to point out that the bugs that originated from the cave that scientists have literally named "Hell" might not be of this world. They have been dormant for 60000 years, and how did they get down in such a deep cave, to begin with? Some believe that this could be closer to a literal Hell than scientists have been willing to admit.
Regardless of whether there is a natural, extraterrestrial, or even supernatural explanation for these bugs, some information is being covered up by the government. Whether this case of scientists playing God comes back to harm our planet or not, this is all very scary stuff, and not nearly enough precautions are being taken.