The study was authored by Richard B. Stoters, a scientist at NASA's Goddard Institute for Space Research. In 2007, Stoters wrote the article "Unidentified Flying Objects in Ancient Times."
Stoters combined a historical and scientific approach to ancient reports of what are today called Unidentified Flying Objects (UFOs).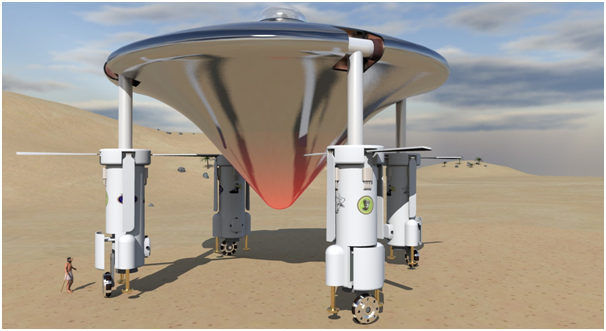 He analyzed dozens of UFO accounts of ancient historians – his focus was on Roman and Greek historians. Stoters cites many descriptions of objects in the sky over 2,000 years ago.
Stoters has done a great job and NASA has published his research.
Stoters studied UFO sightings only from Rome and Greece in his research, but it is worth remembering that there are stories of flying objects throughout the ancient world.
In scriptures such as the Bible or the Mahabharata, there are descriptions of flying objects that were seen by ancient people (by the way, NASA engineer Joseph Blumrich reconstructed the vehicle that the prophet Ezekiel saw).
When we talk about current sightings of modern UFOs, it is worth remembering that UFOs have been observed from the very beginning of civilization.
Although UFOs differ in morphology and behavior, there are still common patterns. At close range, UFOs appear as discs or cigar-shaped objects, including vertical cylinders surrounded by "clouds" and associated with smaller discs.
Depending on the point from which the object was observed, their shapes can be similar or even identical:
When viewed from the front, the disc looks round, although from the edge it looks elliptical or oblong.
Colors during the day are usually described as silver or gray, and at night as red or multi-colored lights.
Sizes range from one meter to hundreds of meters.
UFOs are usually silent and make no sound in flight.
They can be seen in the air or on the ground, hovering or stationary, or moving through the sky or moving randomly.
Sometimes they suddenly appear or disappear.