NASA Has Released The Largest Picture Ever Taken. It Will Rock Your Universe!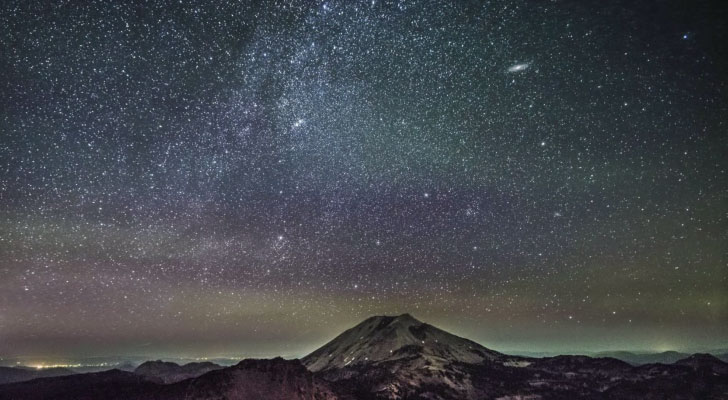 Remember when NASA released what was coined 'the most significant image ever captured?' Well they seem to have outdone themselves with this one.
For a second, take a moment and think of how big our universe is. Where are we? Where do things begin? And where does it stop? We don't have to answer this literally, but simply picture it in your mind. What you are about to see below will likely rock whatever you just imagined in your mind.
The BIG Image
On January 5th 2015, NASA let out an image of the Andromeda galaxy, which is the closest galaxy to us. They captured the image using the NASA/ESA Hubble Telescope once again, but this time it's taken to a whole new level. They took 411 images and put them together to create the largest image ever taken. It's a whopping 1.5 billion pixels and requires about 4.3 GB of disk space!
The image takes you through over 100 million stars and travels more than 40,000 light years. It's likely to make you feel like you are only a very, very small part of a universe that we begin to understand the true size of as each day passes.
There's not much else to say other than sit back, watch and enjoy having your mind blown.
(Via collective-evolution)
Ariana Grande Responds to NASA Interns Remixing Her Song
It's no secret that Ariana Grande is a fan of space and, by extension, the folks over at NASA. And it turns out that the love is reciprocal, seeing as how a group of interns at NASA's Johnson Space Center have just given her song "NASA" the remix treatment.
An "educational parody" of Grande's track, the interns created an accompanying video "in order to inform the public about the amazing work going on at NASA and thee Johnson Space Center," per its description.
Even cooler? The specific project the interns that inspired the interns is NASA's forthcoming Artemis missions, which aims to send the first woman to the moon by 2024.
Hey @ArianaGrande, we saw 'NASA' trending this morning and thought it was about one of our new discoveries. But we realized that you might need some space.

🎶 It's like you're the universe and we're N-A-S-A 🎶

Check out the universe: https://t.co/hRtKDqTkiZ pic.twitter.com/p3aAZEwMfv

— NASA (@NASA) February 8, 2019
Given all of this, Grande was obviously over-the-moon about the parody. No pun intended.
"Oh my. this is so pure and special and insane," she tweeted in response. "hi everyone over there that is doing such incredible work ! thank u for taking the time to make this ! my heart is ….. bursting."
Watch the entire remix video for yourself, below.
Source www.papermag.com
Another Interstellar Comet Has Arrived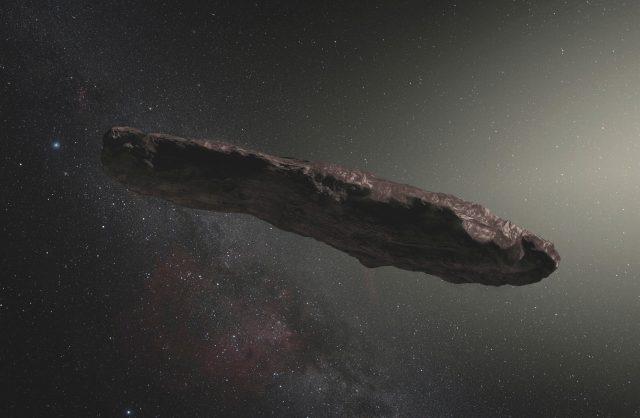 "Based on the available observations, the orbit solution for this object has converged to the hyperbolic elements shown below, which would indicate an interstellar origin. A number of other orbit computers have reached similar conclusions, initially D. Farnocchia (JPL), W. Gray, and D. Tholen (UoH)."
Remember 'Oumuamua, the first interstellar object ever discovered in our solar system? You won't for long as another one was picked up by multiple observers and reported this week by The Minor Planet Center (MPC) at Harvard University. Unlike 'Oumuamua, this one is definitely a comet and has been identified earlier enough in its trip through the solar system to be analyzed intensely – possibly revealing where it came from and how astronomers can locate more of them.
"The comet's current velocity is high, about 93,000 mph [150,000 kph], which is well above the typical velocities of objects orbiting the sun at that distance. The high velocity indicates not only that the object likely originated from outside our solar system, but also that it will leave and head back to interstellar space."
The BBC reports that object gb00234, now known as Comet C/2019 Q4, was discovered by amateur (but experienced) astronomer Gennady Borisov on August 30th, 2019, at the Crimean Astrophysical Observatory in Bakhchysarai. When he noticed it, C/2019 Q4 was three astronomical units (450 million km) from the Sun. Since then, other astronomers have seen its tail – confirming C/2019 Q4 is a comet – and measured its eccentricity at 3.2, based on current observations. A perfect circle has an eccentricity of 0, while a closed elliptical orbit ranges from 0 to 1. Anything greater than one indicates an arc-shaped trajectory and is likely an interstellar comet or object making a one-time visit. While not confirmed yet, together these make Comet C/2019 Q4 the first 'true' comet to visit use from outside our solar system.
Unless it's a spaceship.
Good point. Anyone?
Karl Battams
@SungrazerComets
Unlike 'Oumuamua, whose asteroid-or-comet nature still gets debated, this one is definitely a comet. If it is unequivocally interstellar, it'll be fascinating to see how its composition (spectral properties) compare to the variety we see in comets from our own solar system.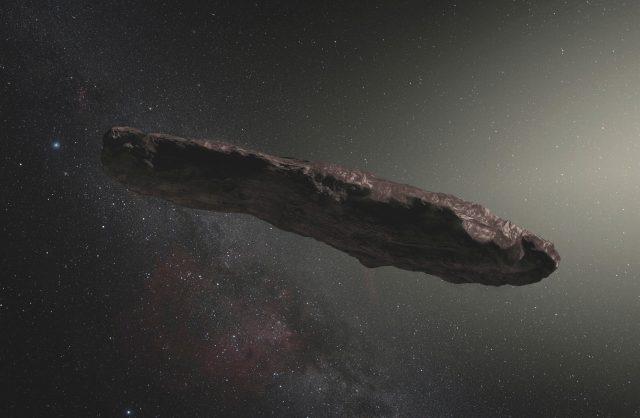 Astrophysicist Karl Battams, from the Naval Research Laboratory in Washington DC, tweeted an end to that comet-asteroid-spaceship-or-what debate which has trailed 'Oumuamua like a tail (if it had one) since it was discovered hightailing out of here. Comet C/2019 Q4 will have plenty of eyes on it as it will be visible to even low-powered professional telescopes for at least a year, including when it makes its turn around the sun (perihelion) around December 10. However, the MPC leaves an opening for the unusual:
"Absent an unexpected fading or disintegration, [C/2019 Q4] should be observable for at least a year."
In lieu of seeing windows with aliens waving out of them, an "unexpected disintegration" would be the next coolest thing.
Source: Mysterious Universe
Mysterious Radio Burst Picked up by China's Radio Telescope
Is someone or something trying to contact earth?
China's Five-hundred-meter Aperture Spherical Radio Telescope (FAST) has detected a repeating fast radio burst (FRB) — mysterious radio signals from outer space — for the first time, Science and Technology Daily reported.
Scientists on the FAST project with the National Astronomical Observatories of China, part of the Chinese Academy of Sciences, revealed the news to China Daily on Wednesday.
The FRB originated some three billion light years away from Earth. Interference factors including aircraft and satellites have been eliminated and cross validation is being carried out, the scientists said.
FRB is one of the hottest topics in astronomy. It was not until 2007 when the first FRB was discovered by humans. Fewer than 100 FRBs have been detected internationally to date.
There is still no cohesive explanation for the origin of FRB in the international scientific community at present. FRBs mostly only appear once, which makes them very hard to track.
The FRB detected by FAST's real-time detection terminal, however, is one that has been observed before, said Zhang Xinxin, an assistant engineer with the NAOC.
Known as FRB121102, it was first discovered in 2012 and found to repeat in 2015. Analysis of data later located the source of the signal coming from a dwarf galaxy three billion light years away.
The first pulse from FRB121102 was spotted by FAST on Aug 30. After this, the telescope recorded dozens of pulses from the FRB over the course of days. On Sept 3 alone, more than 20 pulses were detected.
The number of enigmatic bursts detected so far is too small to draw any conclusions, Zhang said. FAST, the world's largest single-dish radio telescope, has a certain edge in detecting repeated FRBs.
This is because the 19-beam receiver installed on FAST, covering frequency ranges of 1.05 – 1.45 GHz, is very sensitive to radio signals, Zhang said.
Scientists of the FAST project will adjust the debugging observation missions of the telescope to conduct follow-up observations of FRB121102 as it is currently in a period of activity, Zhang said.
It is hoped other telescope facilities around the world will also carry out observations, she added. More samples are expected to contribute to research on the origin and physical mechanism of the FRBs, she said.
DM Chan
Asia Times
Image Credit: © Asia Times