A company from Finland, Solar Foods, are planning to sell food created from carbon dioxide (CO2). They are, quite literally, creating food out of thin air! The company has plans to bring a new protein powder, Solein, to market. It's made out three simple, cheap, and readily available ingredients – CO2, water, and electricity. While this may not sound appealing at first, it's actually incredibly nutritious. Essentially, its a high-protein, ingredient, resembling flour, that contains 50 percent protein content, 5–10 percent fat, and 20–25 percent carbohydrates.
There are a massive number of potential uses for an ingredient such as Solein and it is expected to be the main component of a lot of foods when it hits the shelves in 2021. It's most likely to first appear in protein shakes and yogurt, both of which are simple foods to add it to. This may be a very exciting development as the creation of Solein is carbon neutral but it also helps remove CO2 from the atmosphere, being beneficial in two respects!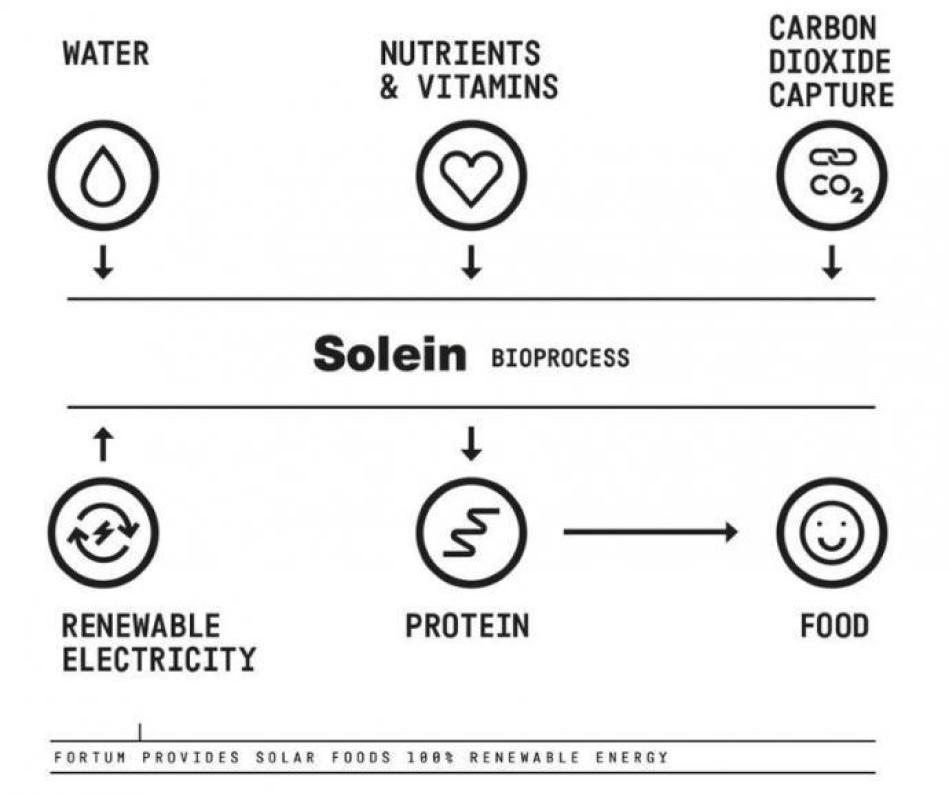 Beginning in 2018, Solein has come so far since it was created. NASA actually came up with the idea first and Solar Foods has since taken it to a commercial level. With plans to release the product as soon as 2021 and produce 2 million meals every year, it won't be long before Solein is in everything. By 2050, the company has high hopes to be providing sustenance for up to 9 billion people as part of a $500 billion protein market. At the rate things have taken place so far, there's no doubt that Solar Foods will achieve their targets.
To create Solein, Solar Foods extracts CO2 from the air using carbon-capture technology. Then, they combine the carbon dioxide with water, nutrients, and vitamins, using 100 percent renewable solar energy from their partner, Fortum, to promote a natural fermentation process similar to the one that produces yeast and lactic acid bacteria. This is such a natural process, needing no man-made products, that it could single-handedly solve the world's food crisis.
Furthermore, Solar Foods has claimed that their product is completely free from agricultural limitations, and they aren't lying! Solein can be grown indoors so there's no need for arable land, and it's not dependent on favorable weather either. In fact, this seems so promising that the European Space Agency has already started working with the company in an attempt to develop foods for off-planet production and consumption. This could be the answer that they have been looking for.
Source www.disclose.tv