Mysterious Radio Burst Picked up by China's Radio Telescope
Is someone or something trying to contact earth?
China's Five-hundred-meter Aperture Spherical Radio Telescope (FAST) has detected a repeating fast radio burst (FRB) — mysterious radio signals from outer space — for the first time, Science and Technology Daily reported.
Scientists on the FAST project with the National Astronomical Observatories of China, part of the Chinese Academy of Sciences, revealed the news to China Daily on Wednesday.
The FRB originated some three billion light years away from Earth. Interference factors including aircraft and satellites have been eliminated and cross validation is being carried out, the scientists said.
FRB is one of the hottest topics in astronomy. It was not until 2007 when the first FRB was discovered by humans. Fewer than 100 FRBs have been detected internationally to date.
There is still no cohesive explanation for the origin of FRB in the international scientific community at present. FRBs mostly only appear once, which makes them very hard to track.
The FRB detected by FAST's real-time detection terminal, however, is one that has been observed before, said Zhang Xinxin, an assistant engineer with the NAOC.
Known as FRB121102, it was first discovered in 2012 and found to repeat in 2015. Analysis of data later located the source of the signal coming from a dwarf galaxy three billion light years away.
The first pulse from FRB121102 was spotted by FAST on Aug 30. After this, the telescope recorded dozens of pulses from the FRB over the course of days. On Sept 3 alone, more than 20 pulses were detected.
The number of enigmatic bursts detected so far is too small to draw any conclusions, Zhang said. FAST, the world's largest single-dish radio telescope, has a certain edge in detecting repeated FRBs.
This is because the 19-beam receiver installed on FAST, covering frequency ranges of 1.05 – 1.45 GHz, is very sensitive to radio signals, Zhang said.
Scientists of the FAST project will adjust the debugging observation missions of the telescope to conduct follow-up observations of FRB121102 as it is currently in a period of activity, Zhang said.
It is hoped other telescope facilities around the world will also carry out observations, she added. More samples are expected to contribute to research on the origin and physical mechanism of the FRBs, she said.
DM Chan
Asia Times
Image Credit: © Asia Times
Strange Objects Observed by Astronomers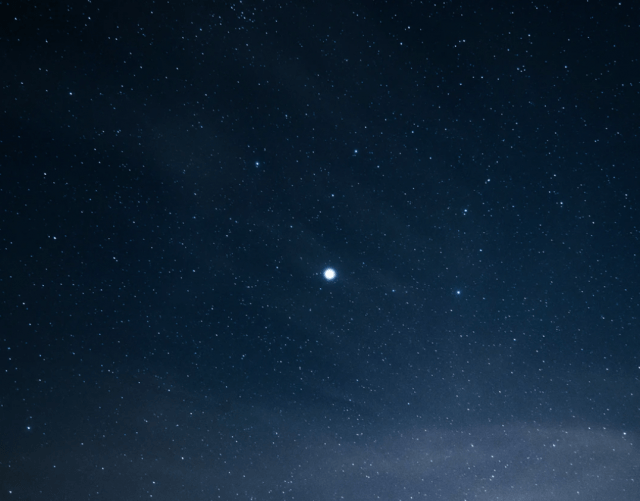 Space is both the final frontier and the ultimate mystery. Although from here on Earth, and from our limited ventures off-planet, we have gleaned a large amount of data about the happenings of space even well beyond our solar system, there is much that remains enigmatic and unanswered.
The cosmos still holds some secrets from us, and from time to time something unusual arises that leads us to rethink our old conceptions of celestial mechanics. Among the many eccentricities of the night sky observed by astronomers over the centuries are strange, often hazy, lights that appear where they should not.
Sometimes resembling stars or comets, these objects are separated from more conventional astronomical observations due to their peculiar movements and other atypical behaviors.
There is a long history of such observations, despite a modest number of reports that can be considered genuinely anomalous.
As early as 1612, German astronomer Christopher Scheiner had made numerous observations of Jupiter and its moons. In the sketches of his observations, there is an object beyond the known moons of Jupiter, as recognized today. This object, although included in Scheiner's drawings, appears to have disappeared throughout the astronomer's ongoing observations.
According to Scheiner, the object first appeared bright and star-like, just like the other Jovian satellites, but between March 30 and the first weeks of April, the object began to darken and eventually disappeared from view. The object is absent in Scheiner's later drawings, apparently indicating that the mysterious Jovian 'moon' had disappeared.
A similar phenomenon was recorded in the early years of the nineteenth century by astronomer Hofrath Huth, who in 1802 described the sight of a round star that produced "weak reddish light" in the area of ​​Theta and Delta Leonis. The object was not stationary either, and although Huth considered it a 'moving star', its path indicated a retrograde motion as opposed to other stars and celestial objects. The object was observed between the first six days of January, whose onset saw the 'star' being slightly smaller than Jupiter's moons. However, on January 6, the strange object disappeared and was no longer seen, except for a single observation the following year by Russian astronomer Cornelius Reissig.
A similar observation of a hazy and unusual object occurred more than three decades later, in May 1835, when Italian astronomer Niccolò Cacciatore observed an unidentified eighth-magnitude star at his observation station in Palermo. He stared at Mayer's catalog star 503 with a circle of Ramsden (an ancient astronomical instrument designed by mathematician Jesse Ramsden to measure the positions of astronomical objects). On the first night of observation, the new star appeared behind star 503, but the next night seemed to precede it. After that, the mysterious 'star' was never detected again.
Most sightings of such objects in the scientific record occurred during or before the nineteenth century, after which most similar objects were classified as probable comets or, in some cases, unusual classes of asteroids, such as the Reinmuth object observed by first time in April 1932.
There have been some notable cases where star-like objects have been seen moving through space most recently. One notable circumstance of this kind involved astronomer Frank Clark, who in September 1956 noticed a starlike object passing near the planet Mars. He was able to briefly trace the object, which had a yellowish color. This sighting is noteworthy because it occurred just over a year before the Soviet Union launched its first orbiting artificial satellite on October 4, 1957, apparently discarding any space objects of artificial origin.
As fleeting as these remarks may have been, their presence in the night sky remains mysterious. "Moving stars" like these serve as reminders that occasionally there are unusual things astronomers see, which, however innocuous, defy simple classification or explanation.
Planet 9 May Already Have Been Found, Study Suggests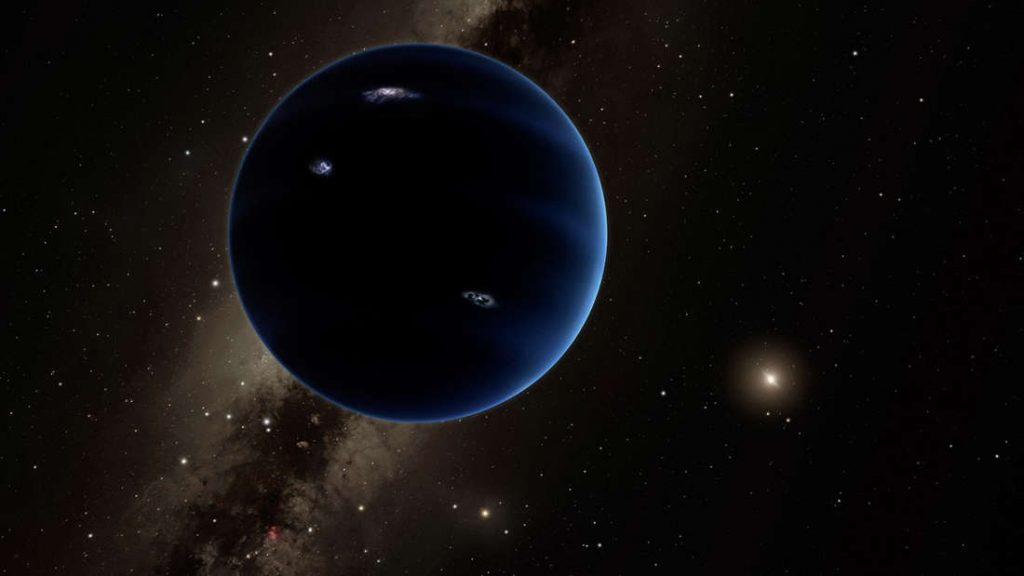 Since its launch in April 2018, NASA's Transiting Exoplanet Survey Satellite (TESS) has found a number of exoplanets, including a so-called "missing link" and an exoplanet with three suns. But a new study suggests the $200 million satellite may have also discovered the mysterious Planet 9.
The research, published in Research Notes of the AAS, notes that TESS is able to take multiple images of the same spot in space, potentially locating trans-Neptunian objects, also known as TNOs.
"What TESS is doing is staring at regions in the sky for months for at a time," the study's lead author, Harvard University astrophysicist Matt Holman, said in an interview with Fox News. "It's looking for exoplanets and you can find those by looking at the paths of the host stars."
"While it's doing that, it's collecting images one at a time and it can look for objects in our solar system," Holman added. "The main thing I don't think people realized before is if you have a small telescope like TESS, you can combine images and find faint objects."
TESS is in space so it does not have to deal with the Earth's atmosphere getting in the way of its four cameras, Holman pointed out. "It's a stable platform."
The researchers tested the idea that TNOs can be found using predicted motion, adding in expected values of distance and orbit motion. They used software with three known TNOs, Sedna, 2015 BP519 and 2015 BM518, and found that it should work on any object with a near-infrared magnitude of approximately 21.
According to SyFy Wire, Planet 9 could have a near-infrared magnitude between 19 and 24, making it possible that TESS may have already observed it.
Holman noted that TESS has already looked at the entire southern hemisphere, making the chances "nearly 100 percent" that Planet 9 has already been observed if it's in that part of the sky. "If it's in the Northern Hemisphere, we're not there just yet," he added.
TESS, which launched in April 2018, replaced the Kepler telescope, which started to malfunction toward the latter part of last year and was eventually retired in October 2018 after discovering more than 2,600 exoplanets, including 18 Earth-sized exoplanets.
In September 2018, TESS found its first exoplanet. Seven months later, in April 2019, it found its first Earth-sized planet.
Evidence of Planet Nine?
A hypothetical planet that has been described as "the solar system's missing link," Planet 9 (also known as Planet X) has been part of the lexicon for several years, first mentioned in 2014. It was brought up again in 2016, when Caltech astrophysicists Mike Brown and Konstantin Batygin first wrote about it.
In October 2017, Batygin said that there are "five different lines of observational evidence" that point to the existence of Planet Nine.
The five lines of evidence are:
– Six known objects in the Kuiper Belt, all of which have elliptical orbits that point in the same direction.
– The orbits of the objects are all tilted the same way; 30 degrees "downward."
– Computer simulations that show there are more objects "tilted with respect to the solar plane."
– Planet Nine could be responsible for the tilt of the planets in our solar system; the plane of the planet's orbit is tilted about 6 degrees compared to the Sun's equator.
– Some objects from the Kuiper Belt orbit in the opposite direction from everything else in the solar system.
"No other model can explain the weirdness of these high-inclination orbits," Batygin said at the time. "It turns out that Planet Nine provides a natural avenue for their generation. These things have been twisted out of the solar system plane with help from Planet 9 and then scattered inward by Neptune."
In October 2017, NASA released a statement saying that Planet 9 might be 20 times further from the Sun than Neptune is, going so far as to say "it is now harder to imagine our solar system without a Planet 9 than with one."
Some researchers have suggested the mysterious planet may be hiding behind Neptune and it may take up to 1,000 years before it's actually found.
Two studies published in March 2019 offered support of its existence, however, a separate study published in September 2019 suggested the theoretical object may not be a giant planet hiding behind Neptune — but rather a primordial black hole.
A study published in January 2019 suggested that some of the farthest celestial bodies in our planetary system aren't being impacted by this yet-to-be-discovered planet, but rather another mysterious object deep in the echoes of space.
Chris Ciaccia
Fox News
The new telescopes are about to transform the hunt for alien life and our understanding of the universe
From strategic points, on Earth and in space, the next telescopes will depend on next-generation technologies in their attempts to answer some of the most important questions of scientists about dark matter, the expansion of the universe and extraterrestrial life.
Some will provide 100 times more information than today's most powerful tools for observing the heavens.
The first of these telescopes, the highly anticipated James Webb Space Telescope from NASA , will be released in 2021, and then start scanning the atmospheres of distant worlds for clues about extraterrestrial life. Already in 2022, other new telescopes in space will take unprecedented observations of the heavens, while observatories on Earth look back to the ancient universe.
This is what is in process and what these new tools could reveal.
Since its launch in 1990, NASA's Hubble Space Telescope has discovered new planets, revealed strange galaxies and provided new insights into the nature of black holes.
It also found that the universe is expanding faster than scientists imagined.
However, many questions remain to be answered. How has the universe evolved over time? Why can't we see 95% of it? If there are aliens, where are they?
The next generation of telescopes – in space and on land – will try to fill these gaps in our knowledge.
First, NASA is building the James Webb Space Telescope (JWST) to observe the history of the universe.
It will study how the first stars and galaxies formed, how planets are born and where there could be life in the universe.
The next telescope is fully assembled and now faces a long testing process at the Northrop Grumman facility in California before its launch on March 30, 2021.
A 21-foot-wide beryllium mirror will help the James Webb telescope observe distant galaxies in detail and capture extremely weak signals within our own galaxy.
The farther you look into space, the more the telescope will look back in time, so it could even detect the first flashes of the Big Bang.
JWST will also observe in detail young and distant galaxies that we have never seen before.
Thanks to the new infrared technology, the telescope was able to provide an unprecedented view of the supermassive black hole in the center of the Milky Way.
These images could help answer questions about how the galaxy formed and its black hole.
"Do the black hole comes first and stars form around it? Do the stars come together and collide to form the black hole? These are questions we want to answer, "said Jay Anderson, a JWST scientist, in an October press release.
JWST will also look for signs of alien life in the atmospheres of exoplanets (the term for planets outside our solar system) – but only those larger than Earth.
By measuring the intensity of the light from the stars that crosses the atmosphere of a planet, the telescope could calculate the composition of that atmosphere.
Scientists have already identified more than 4,000 exoplanets.
But so far, they have not been able to study most of the atmospheres of these planets to look for signs of life, also known as "biosignatures."
If an exoplanet's atmosphere contains methane and carbon dioxide, for example, those are clues that there could be life there. JWST will look for signals like that.
Earth's atmosphere has a lot of oxygen because life has been producing it for billions of years. Oxygen is not stable enough to last a long time on its own, so it must be constantly produced to make it so abundant.
The combination of carbon dioxide and methane (as in Earth's atmosphere) is even more revealing, especially if there is no carbon monoxide.
This is because carbon dioxide and methane would normally react with each other to produce new compounds. So if they exist separately, something is likely to produce them constantly. That something could be a volcano, but as far as we know, only one way of life could release that amount of methane without also shedding carbon monoxide.