Mysterious Disappearances, National Parks, and the Break Away Civilization – Evidence of Batch Consignments?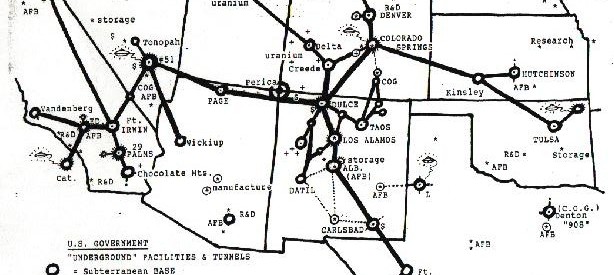 One of the things which has always been perplexing about the Break Away Civilization was the notion of "Batch Consignments."  Batch Consignments was a term used in Alternative Three to describe the movement of individuals offworld for use as slave labor to construct bases on the Moon and Mars.  The idea of Batch Consignments was to use effectively slave labor as a commodity work force for construction of the bases needed by the Break Aways for expansion.
On the surface the idea seems quiet reprehensible, people being forcibly relocated and forced to perform slave labor, but then again you are dealing with a group which does not necessarily hold human life in high regard, but it does make sense. It is cheaper to use slave labor then to use a skilled group of people to perform any task.
So here's the problem – How do you prove that Batch Consignments exist? A relatively large workforce would be needed, the work would be grueling and the mortality rate would probably be high due to accidents, overwork and other causes.  So you would need a constant supply of new people being kidnapped to provide the labor force.  So where do you get large numbers of people over a long term? The answer, at least in part, may surprise you.
Ever year thousands of people go missing under mysterious circumstances.  Accidents, murder, and many other reasons can provide the context.  Recently there have been many stories about people kidnapped who spent decades in captivity before escaping to tell their story, but there are others which actually defy conventional logic.
Most batch consignments, if they exist, can be attributed to political instability in the third world.  During many of the regional wars seen in Eastern Europe, Africa, and South East Asia instability and large numbers of displaced individuals provide a large source of labor.  During these conflicts entire villages could disappear without a trace with little or no attention and the level of humanitarian catastrophe in the worn torn regions makes it almost impossible to catalog the number of people displaced, lost or just vanished.
During the Rwanda Genocide in 1994 more then 800,000 people were murdered and hundreds of thousands simply vanished and are presumed dead.  This would represent men, women and children and some of those individuals could have become batch consignments very easily.
But there is another mystery which was discovered by researcher, and ex police officer, David Paulides. Paulides has undertaken research into disappearance clusters and his research has proved some very interesting results.  On one hand he has documented numerous cases where, in National Parks, children have disappeared within feet of their parents only to be found miles away sometimes even over mountain ranges with no recollection of how they got to that location.
In other cases he has documented cases where people simply vanished leaving their cloths in a pile as if they were snatched from within their clothes.  Their clothes simply simply piled where the person had been standing.  In both cases dogs were unable to pick up the scent, which is strange, it was as if the person just dematerialized.
Whats more interesting is the locations of the clusters of disappearances.  If we look at the map which Paulides has made, we can see that at least some of clusters are  located near places like Tonopah/Area 51/Nellis, Edwards AFB, Sandia, as well as many other major installations which could be used for movement.  In fact many of the disappearances are reasonably close to facilities documented on a map made by "TAL" dating back to 1990 where he documented secret underground bases and a secret underground rail network which links them.  The match is pretty uncanny.
More over Paulides has documented numerous cases of disappearances inside National Parks, and when people inquire with the NPS about the disappearances?  They are stone walled and told the National Parks Service does not keep records of disappearances.  This lead Paulides and others to file FOIA requests which have as of yet provided no further information.
In fact on occasion researchers have even been intimidated by National Parks Service personnel when filling FOIA requests.  So why the secrecy?  One would think the NPS would be doing whatever they could to locate the missing campers or hikers.  One would also imagine that, given the numbers of visitors, the NPS would be working hard to protect people which I think they do to some major extent but you still cannot escape the fact that many of these clusters are in National Parks.  But that also makes sense.
If you want to harvest labor you are going to go where people are, and there are a lot of them in National Parks. They also provide a good cover – Well Bob went hiking and got lost case closed.  But the patterns Paulides is finding is disturbing.  As Paulides put it in an interview with George Knapp:
"People disappear in the wilderness all the time. We're talking about something different. These are unusual things that don't make sense, that happen to cluster together in three to four, sometimes as many as 20 to 30 people missing at one location."
The numbers here, at least the numbers we know, are fairly small.  Paulides has found about 400 cases so far of strange disappearances but that is what he has found.  The actual number could be far higher, and is high enough that he has written four books on the subject. So I think he's touching the tip of the iceberg.
He has also documented large number of disappearances of young people in Canada where young men and women have disappeared from native villages, and again there is no official comment.
Could these disappearances be linked?  I think its possible especially when comparing his map to that of TAL's map.  It is very odd to me that even given the small geography TAL represented that there are clusters of missing persons around his facilities.  That is just strange to me, but it also makes sense. You need to be able to take people somewhere for transport.
Will we ever know for sure that is whats going on?  I don't think we will but one thing is for sure – The next time I go into the wilderness or a National Park which is a hot spot I will be keeping a close eye on my friends and family.
For more information on David Paulides amazing research you can visit:
The CANAM Missing Persons Project – http://www.canammissing.com/page/page/8396197.htm
A "mysterious explosion" in Sasovo in 1991 from the newly declassified CIA documents on UFO reports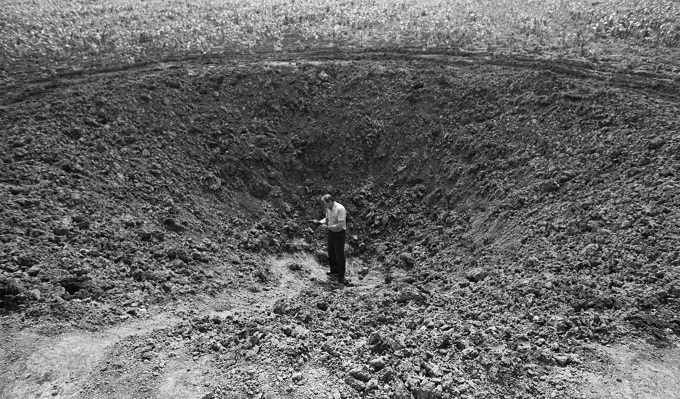 Recently, 700 classified CIA documents were published simultaneously, which describe cases of observation of strange objects in the sky only observation (!). In them, among other things, they write about a strange case with a UFO in Russia that seems to be related to the explosion in Beirut a few months ago, and they allegedly said that the explosion was caused by large amounts of ammonia nitrate, ie fertilizers stored in port while nowhere in history has such an explosion been allegedly caused by fertilizers.
Black Vault site owner John Greenwald Jr. He said it took a lot of effort to persuade the CIA to declassify the UFO documents by sending thousands of requests to the agency under the Freedom of Information Act.
A case in Russia mentioned in these documents is related to the mysterious explosion in Sasovo, Russia in 1991. The strange explosion occurred in this city at night, shaking even large buildings.
The small town of Sasovo is located about 300 kilometers southeast of Moscow. At 1.34 a.m. on April 12, 1991, half a mile from the southwestern outskirts of the city, a huge explosion was heard. Many government buildings and private homes were blown up by the shockwave, windows were shattered and fragments were thrown as far as thirty kilometers away, reaching the town of Chuykovo.
At the site of the explosion, a huge crater was created with a diameter of about 28 meters and a depth of 3 to 4 meters. In the middle of the crater there was a large bulge of soil 3.5 meters in diameter. Huge chunks of icy soil were scattered around the crater up to two hundred meters away. 
The magnitude of the explosion was so strong that the frozen pieces were thrown to a huge height in the air, and fell and were nailed deep into the ground. According to experts who carefully examined the incident, they pointed out that 25 tons of explosives would be needed to create this effect.
Military experts, such as Colonel Prodan and fire chief Matveyev, with extensive experience in similar incidents, said that in their view, the explosion in Sasovo was unusual. They used it as an argument for this view, that there was a total absence of chemicals that are always found after an ordinary explosion. Also the earthen lump in the middle of the crater is not something that is found in such cases. Even the way the shockwave propagated did not match a "standard" explosion.
The newspaper Komsomolskaia Pravda, proceeded to cite some testimonies about the incident but without commenting and drawing conclusions. From the testimonies it emerged:
Immediately after the explosion, a sound was heard like that of a fighter plane flying away from the area, but without noticing it.
An eyewitness said two explosions were actually heard, followed by a flash of light, followed by the sound of a jet fighter. And he claimed that he did not see any aircraft.
Another witness said that just above the power lines, 100 meters from the crater, a bluish, arc-like glow was visible.
The Russian government attributed the explosion to a large amount of ammonia nitrate in a report, military experts categorically ruled out this version.
The official version spoke of an accidental explosion of ammonium nitrate fertilizers, but many people insisted that before the explosion, they saw a strange "moving fireball" in the sky and were sure it was a UFO.
It's a similar story to the explosion in Beirut: The FBI did not officially determine the cause – It is estimated that it was caused by an accident .. Two US government sources, who have learned about the official report and analysis of the circumstances of the explosion, said that the US services are also very convinced that the explosion caused by large quantities of ammonium nitrate, which was stored in a port building for years, was due to an accident.
Another incident of declassified records is a story that took place in January 1985, when the crew of a passenger plane en route from Rostov to Tallinn saw a strange object in the sky. The pilot who first spotted him at the beginning looked like an unusual star.
But suddenly a thin ray of light came out of this "star" and fell perpendicular to the ground, the ray of light splitting in two. All four people in the cockpit watched in surprise as two cones of light from the object fell on a white spot in the sky. While one pilot was wondering if he would report what they see in the control tower, at the risk of being considered insane. Suddenly, the white spot turned into a huge green cloud and then the pilot was forced to deviate from the course of the plane, because this object began to approach the plane at high speed at an angle.
After that, the crew contacted the air traffic controller at the nearest airport, it was Minsk Airport, and told them that they did not see anything unusual on their radars. However, the green cloud, meanwhile, began to follow the plane, "as if it were attached to it." From inside the cloud, small lights shone, "like the lights of a Christmas tree." 
The green cloud flew around the plane and one pilot shouted "Look, he's imitating us!" as the "cloud" took the shape of a wingless plane. The cloud began to shine with yellow and green light. When the passengers of the plane were worried, the pilot told them that it was North Sela. It is reported that this cloud was seen by a pilot of another Tu-134 plane that flew in the same area,
In November 1955, one of the passengers on a train suddenly announced that he had seen a UFO in the sky. When he told the other passengers the lights went out and then they could see a "shadow" on the horizon in the sky. The shape of the object was not clear in the dark sky, but it looked like a half balloon with a small canopy at the top. 
The object was slowly rising vertically from the ground. At the top of its dome, a bright white light could be seen, and a pinkish-white glow along the perimeter of the "sphere". The object was "like a small plane" in size and was about 3 km from the train. Suddenly, the passengers saw that the UFO stopped going up and suddenly moved in their direction, flying at high speed over the train and disappeared.
The mystery of the Nazca geoglyphs: they can be a spaceship landing pad or a water delivery complex
The Nazca Lines are mysterious blueprints and signs that are found in the desert in southern Peru. They are about two thousand years old. Symbols in the form of signs, some of which resemble animal figures, have no analogues in the world. Scientists have been trying for years to figure out what meanings they have. It looks like a key has been found to the secret.
For many years, researchers have adhered to two versions. The Nazca Lines can represent either an alien spacecraft landing pad or a complex system of irrigation canals. Both versions one and the second have their advantages, but there was more evidence in favor of the irrigation system.
They were first discovered in 1940 by UFO hunters. From a bird's eye view, the beauty of complex and simple patterns is mesmerizing. They traverse the barren desert south of Lima.
Ufologists believe that these geoglyphs serve as a kind of reference point for aliens. Archaeologists claim that the lines were created by the pre-Columbian civilization but their exact purpose is not clear. A group of engineers led by Carlos Hermida from Spain came to the conclusion that there is nothing mysterious about the lines. The Nazca Lines are nothing more than a complex system of irrigation canals.
Hermida believes that the mystery of the drawings was solved with the help of numerous convincing evidence. These lines, in his opinion, were created using a pre-Inca technique known as water harvesting.
The satellites have created a mosaic of nearly 4,000 photographs that can be used for detailed analysis of geoglyphs. The mosaic has 75 rows and 50 columns of images. In total, it covers an area of ​​about 2500 square kilometers in the desert. Engineers are confident that this complex system served for irrigation – water through canals filled dry areas to the desired moisture level.
There are many mysteries in the Sahara Desert but scientific and archaeological expeditions are prohibited
Throughout the history of this African desert, tens of thousands of people have gone missing in its vicinity, and this is only according to official data. The sand is much more destructive than the ill-fated Bermuda Triangle. This is understandable, five thousand kilometers covered with sand.
Scientists know for certain that millions of years ago there were rivers, lakes, flowering gardens and, most likely, even the ocean in the desert, since numerous whale fossils were found in the sands.
The ruins of cities, underground canals, through which water once flowed, were discovered. In one of the Sahara caves, ancient drawings and hieroglyphs were found, depicting humanoid creatures, around which there was greenery and water. There are a lot of mountains in the desert, where people have never been.
Perhaps the most mysterious place in the Sahara is rocky terrain with melted earth and traces of radiation. At this place, according to scientists, an explosion of incredible power thundered. There is a theory that all this is due to the fall of a meteorite.
This is confirmed by the chemical elements that scientists find in glass and iron. These elements are of unearthly origin, and most likely came to us with a meteorite. Moreover, the crater itself is hidden somewhere under the sands, and has not yet been found.
If you look at the desert from space, then the first thing that can be seen is the rings, called the eyes of the Sahara, with a diameter of more than fifty kilometers. There are rocky rocks near the rings that are not found anywhere else on Earth. The stones themselves are most likely solidified lava.
But all these secrets and riddles are not studied in detail, since archaeological and scientific expeditions are officially prohibited on the territory of the Sahara, due to safety. On the territory of the desert, armed conflicts constantly occur, which are a great risk for scientists. This is what official sources say.
The desert can be easily studied from space, by analogy with, for example, Mars, where in the infrared range, with the help of orbiting satellites and telescopes, you can recognize artifacts, as well as make new discoveries. Unfortunately, this does not happen.
The Sahara Desert, along with the oceans of the Earth, remains the least studied.