Mysterious disappearances in Humboldt County, California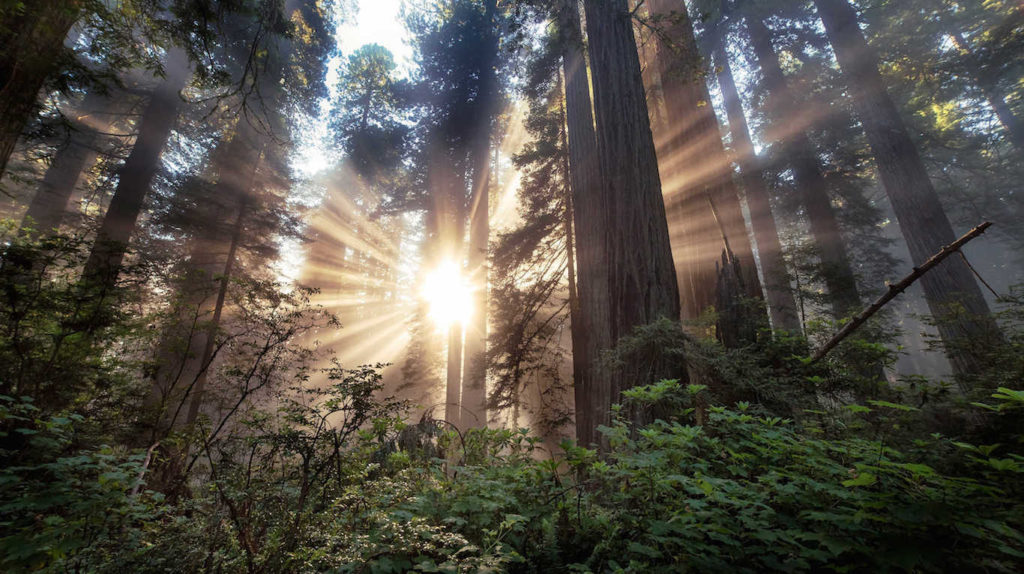 Tucked up right along the coast in the northern corner of the U.S. state of California is the sparsely populated Humboldt County, known for its rugged mountainous terrain, the breathtaking scenery of its generous coastline, and for its vast expanses of unspoiled dense forests, including large swaths of old growth Coast Redwood forests. There is no doubt that this is a place of great natural beauty, and even many of the towns here are known for their ornate and historic Victorian architecture. All of this has long combined to make Humboldt County a haven for backpackers, hikers, campers, fishermen, artists, new-agers, and hippies, as well as people just looking to get away from society and the hectic life of civilization to live off the grid. However, there has also long been a darker side to all of the natural splendor, pulsing under the peaceful visage, and Humboldt has unfortunately also become known for its strange unsolved vanishings, with one spate of such disappearances beginning in the 1990s.One of the many free spirits who flocked to this scenic area of pristine nature and the promise of a peaceful, carefree life was 20-year-old Jennifer Wilmer, who in 1992 decided to leave her life behind in New York City and go to college at the College of the Redwoods, in Eureka, California. Wilmer ended up in the sleepy coastal town of Arcata, which was a magnet for those looking to embrace the hippie lifestyle, as was she, but at the time it turned out that the college's courses were full for the semester. Far from being deterred, Wilmer simply got a part-time job as a waitress and rented out a house with some other people at Hawkins Bar, in neighboring Trinity County.
On September 13, 1993, Wilmer allegedly went off to retrieve a ticket from a local travel agency in order to make a visit to family in New York. She never arrived and the ticket was never claimed. When the woman did not return home that evening, police launched an investigation and found that there were witnesses who claimed to have seen the missing woman out hitchhiking in the vicinity of Willow Creek, just 9.5 miles from where she lived, and this was the last anyone would see of her then or since. Making things even murkier is that there were conflicting reports that say Wilmer was not out to go to a travel agency, but rather that she was on her way to a farm in order to inquire about possible work. Although it is unknown just what she was doing on that day, one thing we do know is that she simply stepped off the face of the earth and has not been seen since.
A more well-known and indeed more mysterious vanishing occurred the very following year, in November of 1997, and concerns 16-year-old Southern California native Karen Mitchell, who had moved to Eureka to live with her aunt and uncle, Bill and Annie Casper, and to hopefully later attend Humboldt State University. On November 25, 1997, Mitchell left her aunt and uncle's shoe store and was heading towards a community center where she volunteered helping children. She was walking along in the middle of the day in broad daylight along a crowded street in downtown Eureka when she just seems to have disappeared into thin air.
An intensive search was immediately launched, with police scouring the town going door to door and interviewing anyone they could find who had been out on the street that day, but oddly no one seemed to have any idea of what had become of her and no clues could be found. It was all completely baffling as this was a 16-year-old girl who was the niece of a very well-respected couple in the community and she had simply vanished right there in broad daylight on Broadway, with no one able to provide a single piece of useful information as to what had become of her despite the fact that numerous people had seen her out that day. It seemed unlikely that she had run away, as she had been looking forward to going to college, indeed she had been filling out applications for Humboldt State that very day, and by all accounts she was a happy, well-adjusted young woman, making authorities fear the worst.
Read the rest of the article here.
Woman Discovered In A Perfect Marble Casket In Russia Is 800 Million Years Old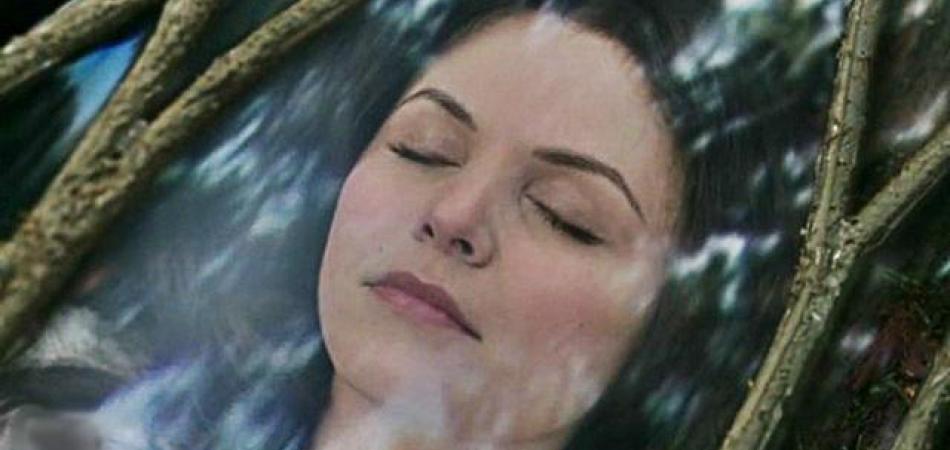 In the summer of 1969, an incredible and little-known discovery was made in the tiny village of Rzhavchik Tisulskago in the Kemerovo region of Russia.
During stripping work at the local coal mine, a miner named Karnaukhov came across an intricately crafted marble coffin approximately 70 meters below the surface of the Earth.
What was inside it has the potential to change human understanding of the history of this planet.
Could the discovery of an 800 million-year-old woman refute the theory of evolution?
The coffin was brought to the surface where the coal miners crowded around and attempted to open it by rapping on the edges.
The coffin was beginning to melt into the sun and eventually began to flow, putty-like, onto the ground and revealed what was inside. Initially, the miners spotted that the coffin was brimming with an unidentified pink and blue liquid.
Embalmed within the liquid was an incredibly beautiful woman of approximately thirty years old with large, blue eyes that remained eerily open. She was dressed in a sheer white dress cut to around her knee.
The men working at the mine noted that it appeared as though she wasn't dead and was perhaps only sleeping. At the head of the coffin, the miners recovered a black, rectangular metal box.
News of the discovery quickly spread among the local village and then the authorities became involved. At approximately two in the afternoon, a helicopter landed at the site and declared that the area was in quarantine and that everybody who had witnessed what was inside the coffin would have to be temporarily isolated.
The coffin was too heavy to be carried in the helicopter, and so the officials decided to empty the liquid before transportation.
As they began to pump away the fluid, the corpse began to blacken almost instantaneously. Bizarrely, when they replaced the liquid, the corpse retook the form of the beautiful woman.
The coffin was then sealed, and a larger helicopter was called to take the coffin to another location.
Five days after the discovery, a professor from Novosibirsk who had been tasked with investigating the body said that the find had the potential to turn human understanding upside down.
The professor said that he was certain that the body was at least 800 million years old and that the woman's body was older than the coal that had formed around the coffin. He said that this meant that the Darwinian theory of evolution had to be called into question.
Video:
The mystery behind the metallic sphere that fell from the sky
On May 26, 1974, in a very quiet town of Jacksonville (Florida), an event that would completely change the life of the Betz family, an event that even today could not be understood or explained scientifically by any expert on this issue. Let's get to know the Betz Sphere(metallic sphere).
After a terrible fire that destroyed much of a forest near the house of the Betz family, the family began to inspect the damage of the affected area in that burned area and to their surprise they stumbled upon a very curious sphere of metal that it was a little less than 8 inches in diameter.
Terry Betz (who found her) picked up that strange sphere for him from the ground, put her in his car and took her home. That's when strange things began to happen in that home with the sphere at home. The dog began to behave very strangely, this behavior would be attributed to high frequency waves that originated in the sphere, outside the auditory range of human beings.
When they pushed the sphere so that it will roll on the ground, it changed direction by itself and returns to the starting point. And you could also clearly hear a strange sound coming from inside the sphere.
The US Navy UU and NASA, as you would imagine, were interested in being able to examine this steel ball. Its shell was about half an inch thick and was able to withstand a pressure of 120,000 pounds per square inch, concluding that it was composed of stainless steel.
The metal that formed the sphere's shell, although comparable to stainless steel, contained an unknown element that made it slightly different from steel. The sphere was intensely magnetic. X-rays revealed 3 familiar forms of spheroids inside the ball. The sphere showed 4 different magnetic poles, 2 positive and 2 negative, which were not concentric. The radio waves come from him and a magnetic field around him. It was determined that the sphere had atomic numbers greater than 140.
The big question would be: where does it come from and who made it? Would there be the possibility that this sphere belonged to a very advanced alien technology? Leave your comment below!
165 People Have Gone Missing from Cruise Ships Since 1995
Pushed, suicide, hit jobs or something more of a paranormal nature?
via Daily Mail:
Rebecca Coriam disappeared from a cruise ship in March 2011
On the evening of April 6 this year, John Halford packed his suitcase and left it outside the door of his cabin on the cruise liner Thomson Spirit. It was the last day of a week-long Egyptian cruise and the ship was due to dock at Sharm-el-Sheikh the following morning.
Mr Halford, 63, texted his wife Ruth, who was at home in Britain, to say he would see her at the airport the next day, then went off to dinner. At about 12.30 am, he was seen by other passengers drinking cocktails in an upper-deck bar. He then vanished.
Mrs Halford, who has three children, Lucy, 20, Sophie, 18, and Connor, 17, learned of her husband's disappearance as she was getting ready to drive to the airport to collect him.
'The phone rang, it was the Thomson's desk at the airport in Egypt,' she said. 'I was told the plane was in the air but my husband was not on it. He'd gone missing from the ship. You could have knocked me over sideways. It made no sense. The children and I were shell-shocked.
'At first I thought he must have somehow gone ashore without anyone realising, but it would have been impossible because there are various checkpoints when you disembark. He'd simply disappeared.'
Today, more than five months on, Mr Halford, a bookseller from Milton Keynes, Buckinghamshire, remains missing, his fate unknown.
His case is far from unique. Over the past few years, there have been an alarming number of unexplained and unsolved disappearances on board cruise liners.
According to the U.S.-based International Cruise Victims Association, 165 people have gone missing at sea since 1995, with at least 13 this year alone – many of them from vessels popular with British holidaymakers.
Cruise ship holidays are enormously popular. According to the Passenger Shipping Association, 1.7 million cruises will be taken in Britain this year (many will be repeat cruises by the same holidaymakers). But what is happening to all these passengers who simply vanish while at sea, never to be seen again?
Are they the victims of a sinister crime wave? Have they had a mishap at sea and fallen overboard, or perhaps chosen to take their own lives?
The sad fact is that, in many cases, no one knows. And for the family and friends they left behind, that only compounds the heartache. Loved ones such as Ruth Halford and her children, who remain in limbo; bereft, baffled and unable to grieve.
'John had been really looking forward to the cruise,' says Mrs Halford.
'He'd once worked in Libya and was intrigued by North Africa. He was fascinated by ancient Egyptian culture and wanted to see the pyramids.
'He went alone because we couldn't afford to go as a family, plus the children had exams coming up. Ships are places where it's easy to meet people, and John didn't mind going on his own. The passengers who saw him in the bar say he was not drunk and was in good spirits.
'He'd packed his suitcase ready to go but his other belongings – his passport, glasses, mobile phone and rucksack – were found in his cabin. But there was no sign of John.
'John wasn't depressed – there was no sign at all that he was contemplating suicide. He just wasn't like that.
'His suitcase was later returned to us and in it were three necklaces for me, Lucy and Sophie with our names written in hieroglyphics and a similar name bracelet. John was planning on coming home to us.'
At first, Mrs Halford, 46, believed that her husband, with whom she was about to celebrate their silver wedding anniversary, would turn up. But, as time has passed, her hope has nearly all gone.
'It has been incredibly difficult, surreal really, and terrible for the children,' she says. 'In my heart I believe he is dead, that he is gone, that he somehow slipped and went overboard. I can't think of any other explanation.
'A search of the sea was carried out at the time, but nothing was found. I am told there are sharks in the area: it is very painful to think about.'
But is the idea of someone 'slipping overboard' credible? The rails on cruise ships are at least 3ft 6in high, which makes it incredibly difficult for anyone – even someone who might be drunk or ill – to pitch overboard.
With no clues as to where or how her husband vanished, Mrs Halford is struggling to rebuild her life. After taking time off work after John went missing, she has now had to return to her job as a medical secretary to pay the bills and support the children.
'Life goes on,' she says. 'I need money to pay the bills and we've lost John's salary. John took out travel insurance and I've been on to the company to try to make a claim but they simply say: "What are you claiming for?"
'Thomson haven't given me any support, either. John was in their care, but I haven't had so much as a letter from them. I can't get a widow's pension because we don't know if John is dead.
'We're living a nightmare and we can't see a way out of it. It is so unreal that we can't grieve. We are in limbo. What do we do? Should we hold a funeral? But how can we if we're not sure he's dead?'
The parents of 24-year-old Rebecca Coriam, who went missing from a Disney cruise liner in March this year, can empathise with the tumult of emotion Mrs Halford is experiencing.
Last Monday, Mike and Ann Coriam met MP Mike Penning, the Under-Secretary of State for Transport, who has responsibility for maritime issues, to discuss a change in the law that would allow UK authorities to investigate cases of British nationals who go missing on vessels while abroad.
At the moment, investigations are handled from where the ship is registered.
Miss Coriam, from Chester, vanished as the Disney Wonder was on passage from Mexico to Los Angeles. A single policeman in the Bahamas, where the ship is registered, is investigating her disappearance.
Miss Coriam was working on the ship as a youth activities coordinator. She was last seen by a work colleague at around 5.45 am on March 22 by a male colleague and appeared upset, but when he asked her if she was all right, she said she was fine and on her way to bed.
CCTV footage on the ship shows Rebecca walking into shot with her hands in her back pockets, as was her habit. After that, there were no further sightings of her. Her credit card is missing, but has not been used.
John Jennings, Rebecca's uncle, says: 'Personally, I feel that someone has done something bad to Becky. The police officer who came aboard the ship to investigate concluded soon after she went missing that at that time there was no sign of foul play, but I don't share that view.
'The implication was that Becky had committed suicide, but there is no indication at all that she was depressed. Yes, she'd had some sort of argument, but it could have been over something quite petty.
'Rebecca had bought four tickets for Disneyland Paris as a surprise so that she could go there with her mum and dad and sister Rachael when she got back.
'That's not the action of someone contemplating suicide. We have discovered recently that someone has changed the password on Becky's Facebook account, so we can't get into it. It must be someone who knows her, who knows what the original password was.'
Her disappearance echoes another mysterious case that has been barely reported in this country – that of a 62-year-old German, identified only as Sabine L, who vanished from Cunard's prestige liner, the QE2, in 2007, as it sailed off Madeira.
Sabine and her husband Ludwig boarded the ship at Southampton on December 17, 2006, for a two-week cruise to the Canaries and Madeira.
One night, the pair went to bed at about midnight in room 5167. The next morning, when Ludwig awoke, his wife was not in the cabin. She was never seen again.
Had something sinister befallen her; or could she be among those who are suspected of having taken their own life while on a cruise ship?
Just this week, there was precisely one such incident. Passengers lined the decks as the Balmoral made its way up Southampton Water on Tuesday morning following an eight-day tour of Norway's fjords.
The passengers were preparing to disembark when the announcement was made. A passenger was missing. No one was permitted to leave the ship until the police, who were waiting at the quay, had completed an onboard investigation.
Francis Hemsley, 89, of Walton- on-Thames, Surrey, had last been seen at dinner at 9pm on Sunday. Some time between then and the next morning, as the ship headed south along Britain's east coast, he'd vanished.
A subsequent police investigation established that in this instance there was a note left in Mr Hemsley's cabin. Although they will not reveal what it said, Mr Hemsley appears to have decided that he wished to die, and wanted to spend his final days amid the serenity of the Norwegian fjords.
No body has yet been found, and officially the investigation is ongoing, but according to Hampshire police, who are investigating his disappearance, 'initial inquiries indicate the man fell overboard and that it was a non-suspicious death'.
His disappearance echoes that of another elderly Briton who vanished from the same Fred Oslen ship, the Balmoral, last October.
The 79-year-old unnamed man had been on a three-week cruise in the Adriatic with his wife. She woke in the early hours when the ship was about 45 miles south of the Lizard in Cornwall and saw that her husband was missing.
He had last been seen onboard at about midnight.
After she alerted the crew, and a search of the 43,000-tonne vessel had established he was not on board, an air-and-sea search involving British and French coastguards and two warships in the area was launched.
Nearly one year on, there is no body and no answer to the question the family keep asking themselves: what happened?
Two eerily similar disappearances, then, on the same ship.
Certainly, the fate of a 50-year-old woman who was a passenger on board the Sea Princess as it cruised the Caribbean last December, between Curacao and Grand Turk islands, gives credence to the 'suicide at sea' theory.
CCTV footage shows the unnamed woman, who was on holiday with her husband, climbing over her cabin balcony in the early hours and falling into the sea.
Her body has not been found, but at least the woman's family know that she chose to take her life and that she is gone.
For John Halford and Rebecca Coriam's families, however, and scores of other people around the world, there is no such resolution.
Thomson Cruises, the company Mr Halford went on holiday with, says it has been assisting Thames Valley police and the Foreign Office in Egypt with their inquiries, and acknowledges that it may not have given Mrs Halford as much support as it could have done.
'We are sorry to hear Mrs Halford feels she has not had our support and we would like to apologise,' says a spokesperson. 'This is a very rare occurrence and we have learnt lessons from it.'
But Mr Halford remains missing, as does Rebecca Coriam and countless others.
Most of these people disappeared on black nights, far out at sea.
Precisely what happened to them all are mysteries that look unlikely ever to be solved.
Natalie Clark
Daily Mail