'Mysterious' Blue Lights Invade Woman's Home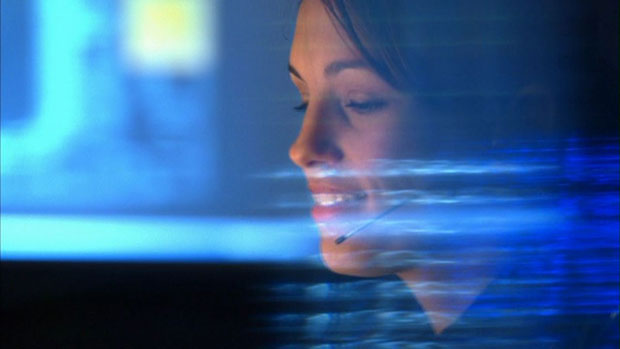 By Cryptozoology News

A Florida woman says that little blue lights invisible to the naked eye have taken over her house. The lights are visible through the lens of a camera.
The woman, who opted not to reveal her identity, captured footage showing the moment when round little lights the size of a pea, mostly of blue color, fly freely across her living room in an insect-like pattern.
She first saw them on a photo she had taken of someone in her home, but she thought it was just a reflection. So she moved the camera around and that's when she realized the house was full of them.
And while at first sight the phenomenon appears to be just dust particles, John Bomhoff, who has been a videographer and editor for over 30 years, says he has never seen anything like this.
"An old friend of mine that I will call Sally came to my studio. She prefers not to reveal herself right now because she doesn't want any personal attention brought to her or to her home," Bomhoff said. "She just wants an explanation of what is starting to appear on her cell phone. She came to me thinking there was a logical explanation, like something involving cell phone pixel charges or lenses reflection or something like that," he continued.
Reportedly, Sally had used a different cell phone and she kept getting the same results.
"The tiny blue dots of light appear randomly, and they are always moving quickly, I call them Blue Picketts," the videographer explained.
At first, he says, he thought the lights were just some sort of bioluminescent insect, but he quickly dismissed that theory when Sally mentioned that they were invisible to the naked eye.
"I began to analyze the footage. A few things were obvious from the start," he explains. "They are not reflections of anything, they move in directions totally unrelated to the camera movement, and they move just as much when the camera is still. They move much faster than the camera is moving, and although many seem to be straight lines, they are not all in straight lines."
The lights also taken random turns and don't seem to be afraid of the camera.
One of the lights is studied by Bomhoff as he finds out more about its body mass. Credit: John Bomhoff/Sally/YouTube
"That's a more disturbing fact, they either move across the screen or at angles toward the camera."
He figured that maybe "only the front half of this organism or particle glows".
"How could I prove that? One way would be if one of them turned away from the camera in mid-travel. I just needed one that seemed to go dark in mid-travel. I looked, nope. There were no obvious cases of the particles suddenly going dark," he explains. "It appears that they glow over, travel fast in straight lines, with occasional sudden turns and never away from the camera."
But what if, Bomhoff theorizes, the camera wasn't what the lights are attracted to? What if the attraction was actually Sally, the homeowner?
"What are the picketts themselves? Animal, vegetal or mineral? I moved in as close as my software would take me, which was 600%, and this is what emerged: the Samsung camera, like most cameras, shoots at approximately 30 frames per second. Most of the images are very spherical, except when they are moving very fast. This photographic trait is called motion blur."
He found out that something was also moving inside the lights. Something, he says, more substantial and capable of encapsulating the seemingly gas-like shell of these organisms.
"These things have mass, it's probably a tiny amount, but they are real. If you look at this frame in the middle of the turn…in the outside of the turn there is a clear rounded mass. It's almost like centrifugal forces throwing it against the side."
So Bomhoff decided to bring in his professional equipment. But the lights were not there anymore.
"I definitely do not doubt their existence. I saw the footage. But it was much warmer and drier," he said.
He believes that the lack of "Blue Picketts" is some "sort of very small flying insect that disappears with warm dry weather".
"I have no theories as to why they only show up on Sally's phone. We will try again in the Fall."
Bomhoff is asking for help trying to identify these "mysterious" blue lights.
In 1994, a similar phenomenon was discovered by Jose Escamilla while trying to film a UFO in Roswell, New Mexico.
The "air rods", as researchers later referred to the oddity, are highly controversial as many believe there is proof that they are just flying insects traveling at high speed creating an optical effect.
Upgrade to Large Hadron Collider that could 'unlock new dimensions'
The world's largest particle smasher is kicking off a major upgrade to churn out 10 times more data and help unlock the secrets of physics.
The European Organization for Nuclear Research, or CERN, started work Friday on a project to boost the number of infinitesimal collisions, known as 'luminosity,' in its Large Hadron Collider by installing high-tech magnets.
CERN says the upgrade is expected to produce greater data starting in 2026.
They said the upgrade will allow the Higgs boson 'god particle' to be defined more accurately, and to measure with increased precision how it is produced, how it decays and how it interacts with other particles.
In 2012, the LHC was used to prove the existence of the Higgs Boson—also dubbed the God particle—which has allowed scientists to make great progress in understanding how particles acquire mass.
In addition, scenarios beyond the Standard Model will be investigated, including supersymmetry (SUSY), theories about extra dimensions and quark substructure (compositeness) will be examined.
CERN says the collider ringing the French-Swiss border near Geneva has worked well since operations began in 2010.
CERN, perhaps most famous for confirming the subatomic Higgs boson six years ago, says the budget for the High-Luminosity LHC is about $950 million.
The work involves heavy civil engineering at the LHC's two main sites in Switzerland and France which are run by Europe's physics lab CERN, that will allow it to operate in a high-luminosity mode from 2026.
The project will involve the replacement of high-tech components along 1.2 kilometres of the machine, such as magnets, collimators and radiofrequency cavities.
It will also see the construction of new buildings, shafts, caverns and underground galleries, as well as tunnels and halls to house the new cryogenic equipment, as well as power supplies and cooling and ventilation kit.
The HL-LHC requires about 130 new magnets, in particular 24 new superconducting focusing quadrupoles to focus the beam and four superconducting dipoles.
Sixteen brand-new 'crab cavities' will also be installed to maximise the overlap of the proton bunches at the collision points.
Their function is to tilt the bunches so that they appear to move sideways – just like a crab.
'By 2026, this major upgrade will have considerably improved the performance of the LHC, by increasing the number of collisions in the large experiments and thus boosting the probability of the discovery of new physics phenomena,' CERN said.
The aim is increase tenfold the amount of data which can be picked up by the LHC, which is housed in a 27-kilometre (17-mile) ring-shaped tunnel buried more than 100 metres underground that runs beneath the border of Switzerland and France.
The powerful accelerator, which began operating in 2010, smashes high-energy protons into each other at velocities near the speed of light.
These collisions generate new particles, giving physicists an unprecedented look at the laws of nature in the hope of better understanding particles and matter.
Continue Reading: http://www.dailymail.co.uk/
Sounds and Whispers — What You Need To Know About Poltergeist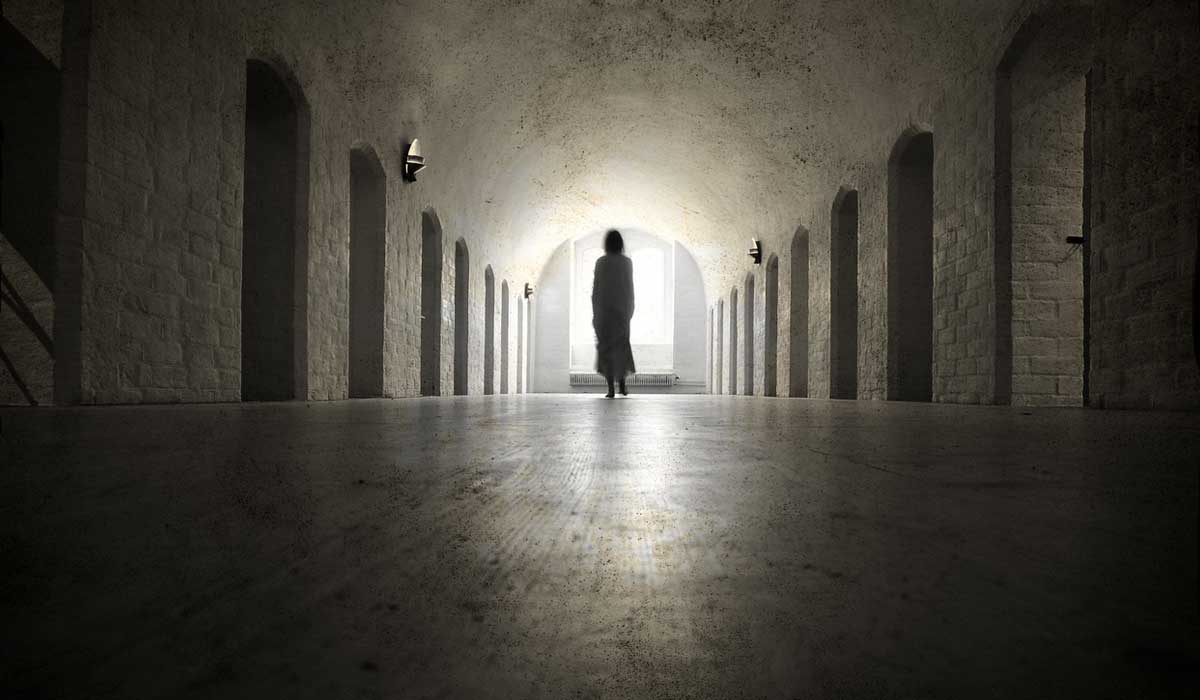 The expression poltergeist comes from the combining of two German words: poltern (crash) and geist (spirit or ghost). So in other words, a noisy or unruly ghost or soul. Although less common than conventional hauntings, reports of poltergeist activity dates back to the first century. In contemporary times the phenomenon has generated several major films and television programs .
So with this in mind, here are the eight main things that you need to know about poltergeists.
1. Parapsychologists can not agree on what they are
Some parapsychologists see poltergeists as a sort of ghost or supernatural entity that are accountable for physical and psychological disturbance. Other people think that such activity originates from"unknown energy" associated with a living individual or a place. Sceptics, on the other hand, favor ordinary explanations like attention seeking, pranks and trickery.
2. Poltergeists often favor women to men
A person-focused poltergeist tends to (although not necessarily ) involve a female adolescent who's experiencing emotional turmoil when the activity begins. That said however, not all so called"focal agents" are teens. Indeed, William G. Roll, a pioneer in poltergeist research, discovered that the age of people reporting encounters of poltergeist activity ranged from eight to 78 years.
3. Some of the best poltergeists are thought to be fakes
In 1967, in a lawyer's office at Rosenheim, Germany odd things started to occur in the presence of the 19 year old secretary Annemarie Schaberl. Paintings and overhead light fittings started swinging, while fluorescent tubes unscrewed themselves and massive spikes in electrical activity occurred. The speaking clock was also called multiple times per minute and furniture was moved. The authorities, utility company officials, physicists and parapsychologist Hans Bender investigated with no explanation. However, many think it was a bogus — all because of concealed nylon threads — particularly given that the incidents stopped when Schaberl left the company in early 1968.
4. Poltergeists like to mess with your stuff
Poltergeist activity usually starts with minor isolated episodes . This may include unexplained sounds or familiar objects like your keys or your telephone moving from their usual place. However, while poltergeist activity is normally short lived — manifestations typically lasting around five months — several instances have persisted for many years.
The Chilliwack poltergeist in Canada, for example was active for just two months between 1951 to 1952. During this time period the Poltergeist produced violent and loud hammerings on walls accompanied by occasional flying objects. The Brother Doli Case, on the other hand, included a range of phenomena — stains, carvings of images and Welsh words, normally of a religious nature — and those persisted for many years.
5. Experts are still undecided regarding the Enfield poltergeist
Among the most well-known poltergeist cases to happen in the UK involved the Hodgson Family, and their newly occupied council house in Enfield, North London. Between 1977 and 1979 it had been the scene of demonic voices, things moving without explanation, levitation and odd sounds. Events focused on the two teenage daughters Margaret and Janet.
A number of trustworthy witnesses observed phenomena — these witnesses included a police constable, a press photographer and researchers from the Society for Psychical. While researchers did discover some evidence of pranks and fakery, it was considered that a number of the poltergeist episodes were genuine.
6. Some believe that psychological stress can cause activity
Some ghost hunters and paranormals suggest that poltergeists are in fact the emotions of troubled individuals — built up during times of stress.
This concept, called Spontaneous Recurring Psychokinesis suggests this built-up stress then unconsciously projects outwards in the kind of emotional energy, which impacts the physical surroundings and creates the phenomena attributed to poltergeists. However, there's not much evidence to support that idea.
7. Others think they are souls of the deceased
A lot of people think that spirits of the dead are responsible for poltergeist activity. This is believed to be because individuals who experience them perceive an underlying intelligence and purposeful communication with an otherworldly being. This view proposes a disembodied consciousness — or soul — survives bodily death. But there also isn't any compelling scientific evidence to support this opinion .
8. However, sceptics put a lot of it down to misinterpretation
Misinterpretation is likely to happen when people think that a place is haunted and they're searching for signs to verify that. This way, a lot of poltergeist activity can actually result from inaccurate perception of natural phenomena. Just take the case of the women haunted with a ticking clock, it had been actually found that the sound was created by a tiny insect. Other instances like"the curse of the spinning Egyptian" — an Egyptian statue at a Manchester museum seemed to turn itself during the day — have both been explained by physical elements like minor seismic activity, underground streams and even rainfall patterns.
Prominent psychiatrist says 'genuine victims of demonic possession who seek exorcisms should NOT be ignored'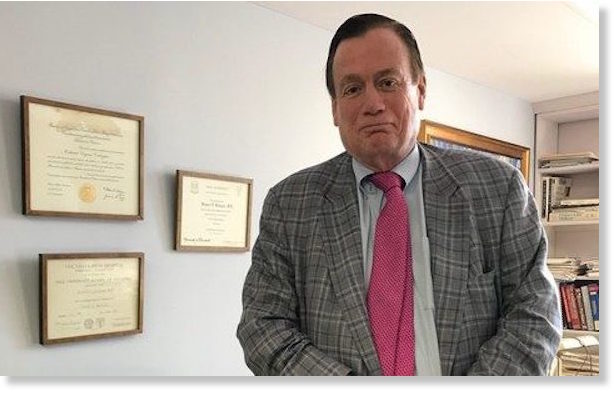 A prominent psychiatrist dealing with the "world beyond" is saying that not only is demonic possession very real, the victims of possession should not be brushed aside. The number of people looking for an exorcism has risen in recent years putting more of a demand on priests and psychiatrists attempting to help people.
The number of people seeking exorcisms has risen worldwide, and it isn't just psychiatrists taking notice. The Vatican even recently completed training for exorcists amid the rise in what some believe to be demonic possession. But whether an outsider believes in possession or not, many do believe they need to be delivered from the demons inside them, making it very real for the victim of possession.
In April, at the Vatican training course for exorcist priests, participants were told that the demand for exorcism is booming as a result of a decline in Christian faith and the internet providing easy access to black magic, the occult, and Satanism.
With 25 years experience in a private psychiatric practice and as a professor at New York Medical College and Columbia University, Dr. Richard Gallagher has a rare vantage point to observe human behavior; and then there is the inhuman. As a sought-after psychiatrist in cases of demonic possession, Gallagher said the initial step in determining the need for exorcism is discernment. Dr. Gallagher has evaluated hundreds of cases of possible possession and, in a wide-ranging and rare interview with The Telegraph UK, explains why he believes, as does the Catholic Church, that the phenomenon is genuine.
In the US alone, the number of priest exorcists has increased from twelve to fifty over the past decade. While demand for exorcism continues to surge, Dr. Gallagher's medical assessment of whether a person is mentally ill or possessed by demons will help determine whether an exorcism should be conducted. Describing the Rite of Exorcism as a "delicate and necessary ministry", the Pope admonished that exorcist priests must be selected with "great care and great prudence."
Although there are many others who evaluate victims for possible mental illnesses and possession, Dr. Gallagher is one of the few psychiatrists who is willing to even talk about demonic possession. He has also written a forthcoming book on the subject, being published by Harper Collins, called Demonic Foes, A Psychiatrist Investigates Demonic Possession in the Modern United States.
"There are many other psychiatrists and mental health care professionals who do what I do – perhaps not to the scope that I do – who seem hesitant to speak out," he explained. "That's what gives my work some singularity. That I have had so much experience and that I am willing to speak out. I feel an obligation to speak out. I think that I should," said Dr. Gallagher.
Gallagher also noted that of the cases referred to him for possible possession, they are people who "suffer tremendously." He said: "There is very strict criteria for determining the person's problem. I am not just intuiting. I'm dealing with it from a very scientific point of view."
"There are cases of spirit possession in pretty much every culture," he said.
Dr. Gallagher has directly observed 100 full blown possessions over the past twenty-five years. He has attended a few hundred other exorcisms as an observer, none of whom were his patients. He only attends exorcisms where the team "knows what they're doing," and that includes proper restraint of the victim to prevent that person from trying to run away or attack the exorcist. In the United States, the victim must sign a legal form indicating they have agreed to the ritual. According to Dr. Gallagher, when the demonic is accessed, the demon is in control and "would do all sort of things if not restrained"
Dr. Gallagher also says that demons have been observing human beings since the beginning of time. "They're [demons] very, very smart. The intelligence level of a fallen angel, which is what I call them, is far superior to human beings. Which is why they denigrate human beings. They sometimes call us 'monkeys'," he said.