Most U.S. Mayors Support Legalizing Cannabis but Feds Still Say it's as Dangerous as Bath Salts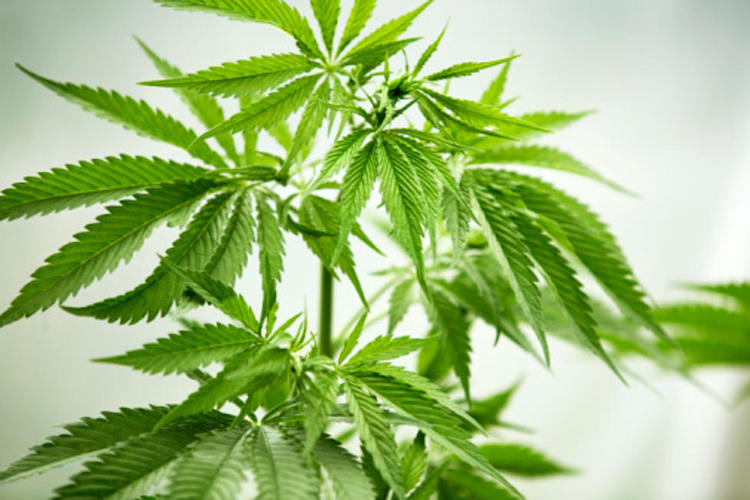 When the ruling class of a nation is so removed from the reality of its policies that its unable to change with the times, you can bet that a revolution is on its way. In this case, the non-violent revolution of cannabis legalization is working its way from the grass-roots up, but the federal government will be the last to acknowledge the common sense of legalization.
The U.S. government still shows no sign of ever-moving to reclassify the plant on the controlled substances schedule so that it no longer sits alongside of bath salts and heroin as a dangerous drug. Here's what the DEA says about schedule I drugs:
Schedule I drugs, substances, or chemicals are defined as drugs with no currently accepted medical use and a high potential for abuse. Some examples of Schedule I drugs are:

heroin, lysergic acid diethylamide (LSD), marijuana (cannabis), 3,4-methylenedioxymethamphetamine (ecstasy), methaqualone, and peyote [Source]
Clearly cannabis does not belong here, just look at small handful of legitimate scientific studies on the matter: 10 STUDIES FROM 2016 FURTHER CONFIRMING THE BENEFITS OF CANNABIS – DEA IGNORES
While at the federal level lawmakers are slow to move towards progress on the issue of cannabis legalization, the benefits of having a society that doesn't persecute its members for possession of a plant are clearly seen by those at ground level, namely community leaders in America's towns and cities.
A recent survey of U.S. mayors supports legalization and regulation of the sale of cannabis, giving us a clue of just how popular the idea of total legalization has become. Conducted by Boston University, the poll asked mayors to indicate a favorable or unfavorable response to the statement, "marijuana should be legalized, regulated and legally sold in your city."
Only 35 percent disagreed with the idea of allowing cannabis sales in the cities they govern.

"Many mayors suggested that their views on marijuana were less about philosophy or values and more about practical challenges related to policy implementation," the survey's organizers said in summary of the key findings.

That said, the results showed a stark partisan divide on marijuana among the municipal elected officials.

While 62 percent of Democratic mayors were on board with legalization, only 25 percent of Republicans agreed. Meanwhile, less than a quarter—22 percent— of Democrats holding mayoral offices oppose ending cannabis prohibition, while more than two-thirds—67 percent of GOP mayors say they are against it. [Source]
City mayors are in a much different position than congress people to see the real effects of the never-ending drug war. They are involved directly with both police and their community, both being groups who well know the costs for continuing cannabis prohibition, which is essentially more resources wasted on an activity that is obviously ant-human and anti-nature.
For several years now the U.S. Conference of Mayors has supported movements asking the federal government to declassify cannabis from the DEA's list drugs, and in due time, this pressure will undoubtedly help to end federal prohibition of medicinal and recreational cannabis.
About the Author
Vic Bishop is a staff writer for WakingTimes.com. He is an observer of people, animals, nature, and he loves to ponder the connection and relationship between them all. A believer in always striving to becoming self-sufficient and free from the matrix, please track him down on Facebook.
This article (Most U.S. Mayors Support Legalizing Cannabis but Feds Still Say it's as Dangerous as Bath Salts) was originally created and published by Waking Times and is published here under a Creative Commons license with attribution to Vic Bishop and WakingTimes.com. It may be re-posted freely with proper attribution, author bio and internal links. 
Mysterious lights in the sky scared the people of China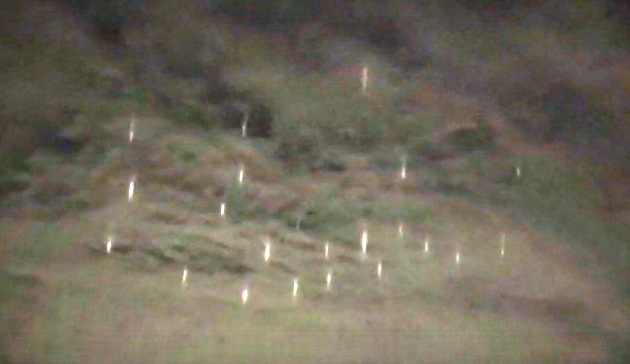 The night sky over Matsu and Jinmen surprised the locals, many people photographed the sky and clouds, where unusual light spots shone brightly.
In Chinese and Taiwanese social networks, this event became so "viral" that the authorities even had to broadcast a story in which, with reference to meteorologists, this phenomenon was explained by the effect of "light pillars".
True, meteorologists did not bother to clarify how this phenomenon appeared in the subtropics. Indeed, there is such a phenomenon, but these "pillars" look like a vertical luminous strip and, most importantly, this optical effect occurs at sub-zero temperatures.
Jinmenquandao are islands in the western part of the Taiwan Strait, ruled by the Republic of China. Geographically located close to the coast of Fujian province of the People's Republic of China, east of Xiamen city and south of Quanzhou city of Fujian province of China.
The Matsu Islands is an archipelago in the northern part of the Taiwan Strait, ruled by the Republic of China, near the coast of Fujian province.
This phenomenon was observed at 1:15 am on August 9, 2020. In the night sky of Dongju, Lianjiang County, a thin cloud floated, and at least 12 to 21 luminous points appeared in it.
Noah's Ark or Nazi ship: a mysterious "ship" discovered off the coast of Antarctica
One of the users of Google Earth examined in the images a huge "ice ship", which lies not far from the coast of Antarctica. The huge ice structure south of New Zealand strikingly resembles a cruise ship with a row of windows and many chimneys.
The "ice ship" was noticed by a video blogger registered on YouTube under the nickname MrMBB333, who describes himself as the guardian of the Earth.
"I follow [on Google Earth] everything from the seabed to space and everything in between," MrMBB333 says about himself.
In one of his latest videos, the author highlighted the part of the snow-covered Antarctica, in which, in his opinion, he found the ship. According to him, the vessel is about 130 meters long.
If you do not look closely, then we can assume that this is a huge iceberg, but if you examine the find in more detail, then there is absolutely no doubt that this is a real ship that was built on purpose.
Users in the comments under the video, which MrMBB333 posted on his channel on August 7, continue to argue where such a large ship could have come from in Antarctica. One user suggested that the ship was built a few years ago to save rich people in the event of the end of the world. Others leaned towards the shipwreck version. Another part believed that the YouTuber managed to find the mysterious Noah's Ark. Also, the widespread version was that the ship had some direct relation to a secret Nazi military base.
At the moment there is no information about what kind of ship it actually is. In order to lift it off the ice and transport it for further study, it will take a lot of resources, and it is not possible to do this now.
Earlier in the same video, MrMBB333 shows another piece of ice in Antarctica, which he claims has wall marks and parking spaces. In the comments to the video, users either jokingly or seriously build conspiracy theories about the origin of the ship.
Various versions are being put forward: from a secret Nazi base to traces of an ancient civilization.
53-year-old looking 25 reveals the secret of "eternal youth"
Edson Brandao from the Netherlands told Unilad how at 53 he manages to look several decades younger."People are always shocked when they find out that I'm 53 years old. They all think I'm 25," he admits.
Brandao claims that he never resorted to the help of plastic surgeons, and his appearance is the result of a healthy lifestyle.
He adheres to a special diet: he does not eat fried and canned food, and also avoids sugar.
The man combines all this with strength training. He prefers mineral water from drinks, drinking about two liters daily.
Brandao also stresses that he has never smoked or used drugs in his life.
"Now I feel no worse than when I was not even 30," he says. – I feel the same energy as before. To be honest, I've never felt so good." he says.