Most Haunted Buildings in North Wales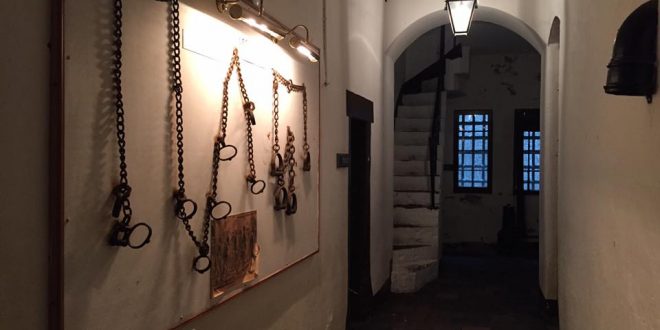 North Wales. A land of scenic beauty, rugged coastline and picturesque countryside. This is what people generally think of when they think of North Wales. However, there is another side to my welcoming homeland. Along its labyrinth of winding roads through the mountains and hills you can unearth its many gruesome histories, secrets and paranormal hotspots many overlook. North Wales breathes history and with that many fascinating tales of all the people who have come before us and seemingly don't want to leave or to be forgotten.
If you want to experience this all for yourself then come with me to our first location on the haunted house's map of haunted North Wales …
Pen-y-Lan Hall, North Wales
Location: Raubon, Nr Wrexham
Building Type: Country House
Date Built: 1690
Pen-y-Lan Hall sits ominously within 1000 acres of land in Raubon. Dating back to 1690, this Grade II listed Tudor-Gothic country house has more than its fair share of ghostly tales, and things that go bump in the night.
Poltergeist activity has been frequently reported, items disappear only to reappear in a completely different place some time later. Heavy footsteps have been heard stumbling down the dark corridors. Meanwhile voices chatter as if they do not care who is listening. In addition a dark and foreboding presence has been felt in the servant's quarters. Could this be the remnants of a disgruntled ex employee? The spirits of children frequent the hall, they are often heard playing in the many rooms.
Pen Y Lan carries the reputation locally of being notoriously haunted and the image of a child was captured peering out of a window at the hall. This was documented and reported at the time by the local tabloids. One local story also tells of a child who was reportedly saved from drowning in a lake on the ground by a mysterious dark figure who disappeared! His figure is seen at the same spot even now! Making this one of our most haunted places in North Wales.
Nant Clwyd y Dre, North Wales
Location: Ruthin
Building Type: Timber Framed Town House
Date Built: 1435
As we move 24 miles North West deeper into North Wales we find ourselves at Nant Clwyd y Dre Wales' oldest dated timber town house in Ruthin.
Built in 1435 the property has changed hands many times through its history. The house was used by two surgeons in Victorian times, then an ironmonger, girls school and also as a rectory. This may be why there are a plethora of ghosts and spirits who have chosen to stay in the building.
Loud bangs are still heard in the dead of night, poltergeist activity is rife, and the most famous of spectres is the classic Lady in White who wanders aimlessly around the maze of hallways the building has to offer. With so much spirit activity that takes place at this location, it truly has earned its name as one of the most haunted places in North Wales.
Ruthin Gaol, North Wales
Location: Ruthin
Building Type: County Jail
Date Built: 1654
You will not have to travel far to our next location. In fact , it is a five minute walk to the next street.
Another one of the Most Haunted Places in North Wales is Ruthin Goal, or Jail – holds a dark history of torture, brutality and squalid conditions for murderers and the most revered criminals of its time. Constructed small in 1654 the original jail only consequently held 4 prisoners. By 1865 the prison had been remodeled to conform with new standards and could hold 100 prisoners.
There was only one documented execution at the prison. William Hughes was hung in 1903 for murdering his wife.
As you can imagine in a place such as a jail there are many tormented souls still serving their time. One spirit is reported to be William Kerr who was an ex prison guard who went missing during his rounds one day without a trace. Is he trying to let people know what happened to him?
Spectres have been seen on CCTV walking in and out of cells and the echoes of a young girl called Beatrice has been seen. Cell doors bang and tortured screams are often heard.
My personal experiences here
On a personal visit to the jail I was using my Ovilus device, which allows spirits to manipulate an in-built dictionary through their energy to communicate. I stood next to the coffin that is placed in the middle of the floor by the cells and immediately the word that presented itself was "Coffin"! The device also stated the word "release" when I exited the building. It seems the ghosts and spirits at this location are highly intelligent!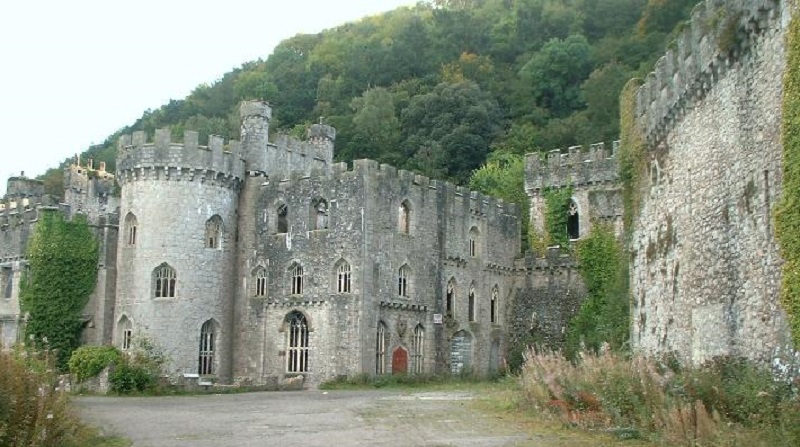 Gwrych Castle, North Wales
Location: Abergele
Building Type: Stately Home
Date Built: 1819
We now make our way west along the A55 you will be spoilt by the coast views to your right and the rolling hills to your left. As you near Abergele you will finally see our fourth location on our most haunted places in North Wales journey. Namely Gwrych Castle.
This paranormal hotspot is as enchanting as it is terrifying. First built between 1819 and 1825, it was originally a family bolt hole to the countesses and lords of the Dundonald family. During world war II the Government used the castle to house 200 Jewish refugees . After the war the castle left the family and subsequently then opened to the public.
Gwrych became a training venue for the English World Middleweight boxing champion Randolph Turpin in the early 1950's. He himself had a paranormal experience whilst staying at the castle. Turpin told that a lady in a red dress was seen crying when he was walking in the garden one evening. He asked her what was the matter, however, she simply vanished! The castle has held many events such as medieval re-enactments, the famous Dragon Rally in the 70's and movie scenes have since been filmed in the grounds.
In 1985 the castle sadly fell into neglect. The floors slowly fell through, the gardens overgrew, and the spirits were left alone. Nobody was there to hear the ghostly horse hooves treading the ground or see the dark shadows often seen.
My personal experiences here
I recall in my early ghost hunting days visiting the castle numerous times at dusk where I felt captivated as I walked the halls and out buildings. It was also on one of those occasions where Randolph Turpin's Lady in Red made her presence known to myself and three friends I was with at the time. She walked straight out of a wall into the courtyard we were standing in!
Although it is now 14 years since this happened, I can still remember exactly what she looked like. She had a long flowing old style red dress on with a white shawl over her arms that fell down her back. The spirit had blonde curly hair and glowed as if in daylight. We stared at her transfixed for what seemed like ten minutes when our fixation was broken by a gut-wrenching scream that filled the air. On this we made our very hasty exit at this point! We were totally unaware at the time about the "Lady in Red" connected with the castle and it was only after we researched the hauntings that we realised who we had seen.
A lady fell of a horse in the grounds and sadly died. However, her wishes to be buried at the castle were not honoured. This experience is what drives me further in seeking out more evidence of the paranormal. How fortunate was I to be there at the right time so see that lady replay her steps in death as she did in life. And this is why we, as persons interested in the paranormal do what we do, right?
Penrhyn Old Hall, North Wales
Location: Penrhyn Bay
Building Type: Tavern
Date Built: 1500's
Penrhyn Old Hall is tucked away in the small hamlet of Penrhyn Bay. Just at the bottom of the hill before you arrive in the Victorian seaside town of Llandudno.
It is mostly of the Tudor era owned mostly by the Pugh family. Previously, the hall was known as a hideout for Catholic priests. The fire place contains a priest hole where terrified priests used to hide from the King's men. So it is no wonder the ghost of a monk has been seen gliding through the Baronial Hall at Penrhyn Old Hall.
Within the hall's history it tells of a monk, William Davies, fleeing the King's men and hiding in a cave on the Great Orme. He took with him a printing press and printed Wales' first book. Davies was later caught, hung drawn and quartered in Beaumaris.
You will hear more about Beaumaris later on in our journey. Other ghostly figures include a boy who sprinkles salt on tables, a young girl from the Pugh family who is said to have been murdered at the hall for falling in love with a non-catholic boy and a soldier. An old lady is seen sitting by the fire place and guests feel like they are constantly being watched.
Today Penrhyn Old Hall is a restaurant and has function rooms for hire during the day. But at night it comes alive with paranormal activity not for the faint hearted.
Plas Mawr, North Wales
Location: Conwy
Building Type: Elizabethan Town House
Date Built: 16th Century
Conwy is a medieval coastal town filled with narrow streets, charming little shops and of course Conwy castle that towers over it all. However, in the middle of a bustling cobbled main street stands Plas Mawr an Elizabethan 16th century townhouse.
The property was built by Robert Wynn, a member of the local gentry. After 1683 Plas Mawr passed into the hands of the Mostyn family and was no longer used as a family home. It was rented out for various purposes including for use as a school, and finally as the headquarters of the Royal Cambrian Academy of Art.
Reported Ghosts of Plas Mawr
Plas Mawr is extremely haunted and there is good reason why. Robert Wynn's wives both died at the property. The first of illness and the second, Dorothy, fell down the stairs whilst carrying her new born baby. A doctor was called for to tend to the wife and baby. He was told in no uncertain terms by Robert that his wife and baby could not die and he locked the doctor in the bedroom. Unfortunately, both perished and the doctor was nowhere to be seen when the bedroom was unlocked. Many say the doctor tried to escape up the chimney and suffocated. Does the doctor haunt the bedroom?
A ghostly face is seen peering out of the bedroom door, also Robert Wynn himself is seen walking around the house, greeting people with ghostly "hello"! Elsewhere on the second floor two women spirits have been encountered, one of them seems distressed. Could this be both of Roberts two wives?
Also, poltergeists like to throw items at guests and the smell of tobacco can be smelt. Unseen hands touch unsuspecting guests without permission. The spirit of a black cat has also been seen crossing the floors.
We have come to the last location on our Haunted Houses tour of the most haunted locations in North Wales. It is located on the Isle of Anglesey, itself famed for its mythology, mystery and abundance of ghosts and phantoms.
Beaumais Gaol, North Wales
Location: Beaumaris, Anglesey
Building Type: Former Gaol & Police Station
Date Built: 1829
Beaumaris jail dates back to 1829. Looks can sometimes be deceiving as after its use as a prison it was used as a police station and children's clinic.
During its time as a jail prisoners were subjected to a strict horrific regime and were often whipped, chained and isolated in a dark cell for up to three days. You can visit this very cell yourself and turn off the lights to experience how that would have felt, even just for ten minutes. Two inmates that were subjected to this torture were Williams Griffiths and Richard Rowlands who were both hung and are buried at the prison grounds. Both of their spirits haunt the jail to this day and regularly communicate with guests via the Ouija boards.
A female spirit named Bridget wanders the jail looking for her child who also perished within the walls. A darker more mischievous energy also frequents the jail and is often seen. I, myself, have had my name whispered in my ear when alone in the jail. The condemned man's cell is much less welcoming at night with a heavy atmosphere that would make even the most seasoned ghost hunter very uneasy. Whistling and faint moaning can be heard at the dead of night within the jails freezing halls.
The jail governor also still patrols the jail and has been seen inside his office or outside on his viewing platform looking down the halls where he had a prime view of all the prisoners…and now the living.
So here ends our journey through some of North Wales' most haunted locations. As ghost hunters we seek the unexplained so where better to do this than one of these fascinating locations. You will not be disappointed.
Haunted Houses North Wales Team can assist you in your journey in experiencing the unexplained, communicate with spirits using the latest equipment and techniques in the best locations in North Wales and most importantly have fun whilst you do it! To book your place please visit OUR WEBSITE www.haunted-houses.co.uk
* This is a guest post written by  Gemma Williams from Haunted Houses Events.
Gemma is a member of the Haunted Houses North Wales team living in Old Colwyn, and her passion for the paranormal is inspirational to many. Gemma has a real love for sharing her ghostly encounters that she has experienced in the field of ghost hunting. And hearing about what others have learned on their journeys too. Her conscious knows that good energy is key to making your ghost hunting event with Haunted Houses the best it can be, so brings it with her in abundance. Gemma invites others that are interested in the paranormal to join her in North Wales on a ghost hunt. But don't forget your torch, as with Gemma you can guarantee its going to be in the dark!
A Child Ghost Apparition Captured On School CCTV in Armenia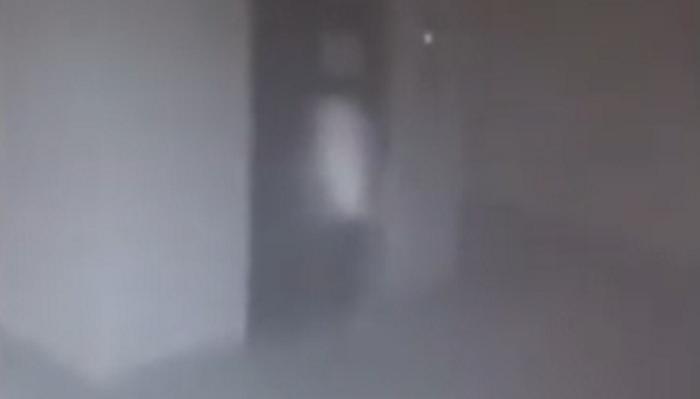 This footage was released by the security guard of the school in Armenia on February 2, 2020.
On hearing voices of children in a school that that should had been empty at this time as this was on a Sunday morning the guard called the police and shortly after the police made their investigation they rolled out a known object from the school. Could this have been a body?
Feeling that this incident would remain untold the security guard recorded and released this footage along with what he had witnessed. The footage was released with no sound and the exact location withheld for the guard's protection and anonymity.
The Mirror Lake Michigan Hauntings
Ideally, institutions of higher learning are environments where young people who are first stepping out on their own are encouraged to become independent thinkers and dynamic individuals.
In the face of so much newness, university and college culture often develops systems of ritual and ceremony which provide a contrast to this independence as well as comfort and structure to students as they transition into adulthood.
This week is, typically, when many students at The Ohio State University would be participating in one of it's best known rituals: jumping into a freezing Mirror Lake prior to a football game with it's biggest rival, The University of Michigan.
Why jump in an ice cold lake in support of your school football team? The tradition seems to have it's origins in a turn of the century hazing practice where upperclassmen would assert their dominance by tossing freshmen into the lake.
This became a common occurrence during "May Week", an annual demonstration of school spirit. As the rivalry between Ohio State And Michigan State grew, May Week activities slowly shifted to the increasingly popular "Beat Michigan Week" and the tradition of voluntarily throwing oneself into the lake was born.
The idea of young people being cast into a lake before an important event has been around for centuries. The Aztec, Mayan, Celt and early Nordic cultures all participated in this practice as an offering to their gods during significant times of the year, and although the young people they hurled into the water were victims of human sacrifice, the Mirror Lake Jump certainly invokes thoughts of these ancient rituals.
In fact, it was the tragic death of a 22 year old Dayton man during the 2015 jump that caused the University to put a stop to the practice once and for all. My heartfelt condolences go out to the family of this young man.
According to the campus rumor mill, this wasn't the only time this type of tragedy has occurred. Stories persist of a member of the Alpha Omicron Pi sorority that broke her neck during a Mirror Lake jump in the 1980s.
The legend states that her fellow sorority sisters carried the body back to the house and hid her to avoid the repercussions of underage drinking gone horribly wrong. Ever since, many have claimed to hear screaming and splashing in the waters of the lake only to see it's surface mirror smooth when they turn to find the source of the commotion.
Another tale tells of a jogger that was killed near the lake during a mugging. This young man is said to be seen running by the lake, looking over his shoulder, before vanishing into thin air.
The most commonly spotted and well-established ghost of OSU goes by the name Lady of the Lake. Since the 1920s people have witnessed the apparition of a woman in turn of the century clothing glide across Mirror Lake on cold, wintry nights and mornings.
Some believe her to be a mysterious ice skater, but most know her as the wife of Frederick Converse Clarke.
Clarke was a professor of economics and sociology that lost all his money when he invested in a Georgia Gold Mine project that failed miserably. Aside from the obvious blow to his credentials as a professor of economics, the financial ruin left Clarke despondent and suicidal.
After airing his feelings to Dr. Oxley Thompson and getting no sympathy, the depressed professor took his own life on September 21st, 1903 in a garden overlooking Mirror Lake.
Clarke's wife blamed the university's insensitivity to her husband's plight as the cause of his death and vowed to haunt the grounds after her passing.
In 1922 the university built Pomerene Hall on the site of Clarke's suicide garden and it appears that the spirit of Mrs.Clarke decided it would be a fine building to inhabit when not gliding across the lake.
It is here that she is thought to be responsible for doors that lock and unlock of their own accord, the sound of footsteps across empty rooms and the manipulation of computer voice software, occasionally causing machines that aren't even turned on to greet the living with a dull, electronic "hello".
For reasons unknown she is most fond of room 213, where she is seen in a pink antebellum dress moving across to a window that overlooks the very lake that her husband last gazed upon before taking his life more than 100 years ago.
Today, Mirror Lake sits drained and fenced off awaiting a 6 million dollar renovation that will give it a "more natural appearance". In an effort to end the tradition of the lake jump, the timing of this renovation was no accident, but some defiant students are vowing to leap into some body of water, even if it is the Olentangy River.
Source: Booze & Boos
The German Navy's Cursed and Haunted Submarine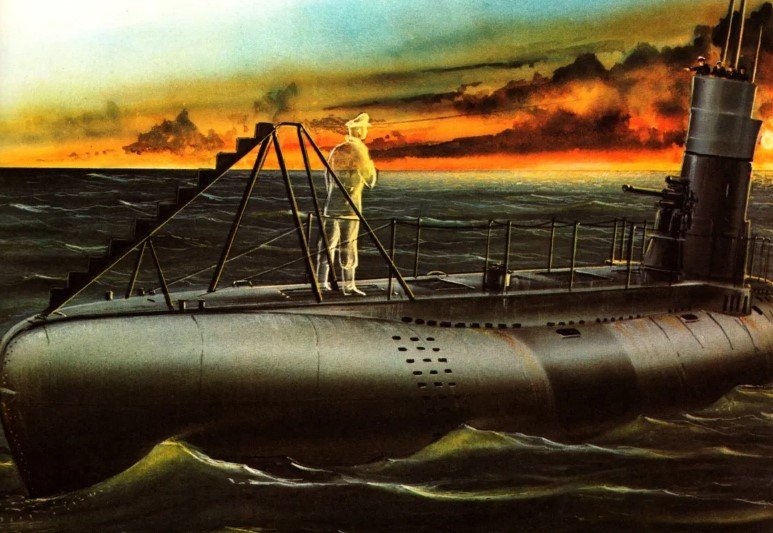 From the time she was being constructed, in 1916, there was something sinister and evil about the German submarine UB-65.
Before she was even launched, an accident in the Hamburg shipyard occurred, where a steel girder broke from a crane, crushing a ship builder to death. A second worker was also badly injured.
Investigators could find no reason for the accident, and within a few months, the submarine had put to sea, undergoing trials. Three engineers, testing the ship's batteries, were overcome with deadly fumes. Again, an inquiry was launched, but failed to determine the cause of their deaths.
Despite her early record of tragedy, the submarine was commissioned, and placed under the command of Kapitanleutenant Martin Schelle, a 29-year-old veteran of the Kaiser's Navy.
She soon put to sea in an operational capacity, and found herself in the middle of a fierce storm. Captain Schelle used this opportunity to test his boat's ability to surface in rough seas, and upon breaking the surface, a sailor was washed overboard to his death.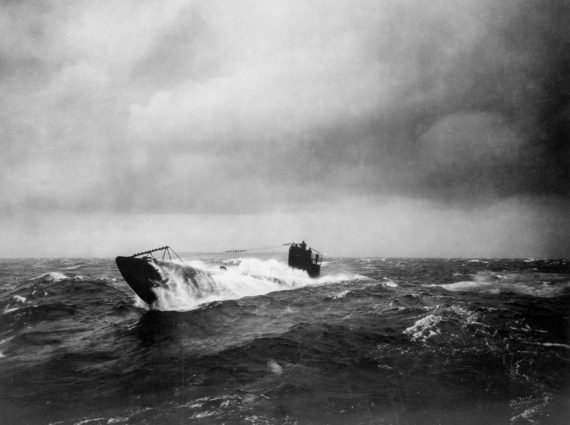 German U-boat
Unexplained Malfunctions Aboard UB-65
Soon after, ballast tanks sprung a leak, and the submarine plunged to the bottom of the sea. Seawater rushing inside caused the dry cell batteries to leak the same toxic fumes that had earlier killed the engineers.
This time, however, the crew was fortunate and suffered no fatalities. UB-65 remained on the bottom of the ocean for 12 long hours, before she was finally able to surface.
Returning to harbour, engineers could again find no explanation for the malfunctions. The crew were beginning to feel their ship was cursed, and many no longer wanted to serve on UB-65. She had soon earned the nickname "The Iron Coffin" within the U-boat fleet.
After leaving port, another tragedy occurred. An exploding torpedo killed the second officer, and wounded several others. Schelle returned to port, the officer was buried, and things started to get really eerie.
Ghost of the Second Officer Appears
While still docked, shortly after the funeral, a seaman claimed to watch the dead officer walk up the gangplank, towards the bow of the ship, and disappear before his very eyes.
More sightings were soon being reported. A lookout claimed to have seen the dead officer standing on the deck of the ship, in rough seas. At first, the commander dismissed the ghost stories, but then he reportedly came face to face with the dead man himself. Whether he admitted it or not, Captain Schelle was now a believer.
The high command finally agreed to have a priest bless the ship, a feat almost unheard of in the no nonsense German Navy. She docked in a port in Belgium, where the ritual was carried out.
After the ceremony was completed, the crew was broken up, and assigned to other ships in the fleet. A new crew was assigned to UB-65, and the captain demanded there was to be no further talk of ghosts.
The change of crew seemed to have no effect. The ghost of the officer was reported on several more occasions, once walking through a steel bulkhead. A torpedoman, terrified by the spirit, jumped to his death in the sea.
The Strange End to UB-65
In July of 1918, off the south coast of Ireland, a U.S. submarine sighted UB-65. Before the American crew could take any action, the German boat mysteriously exploded, seemingly on its own.
UB-65 took her entire crew to the bottom of the ocean, leaving only a patch of oil, some debris, and mystery behind.