More And More Americans Are Starting To Believe Earth Is Flat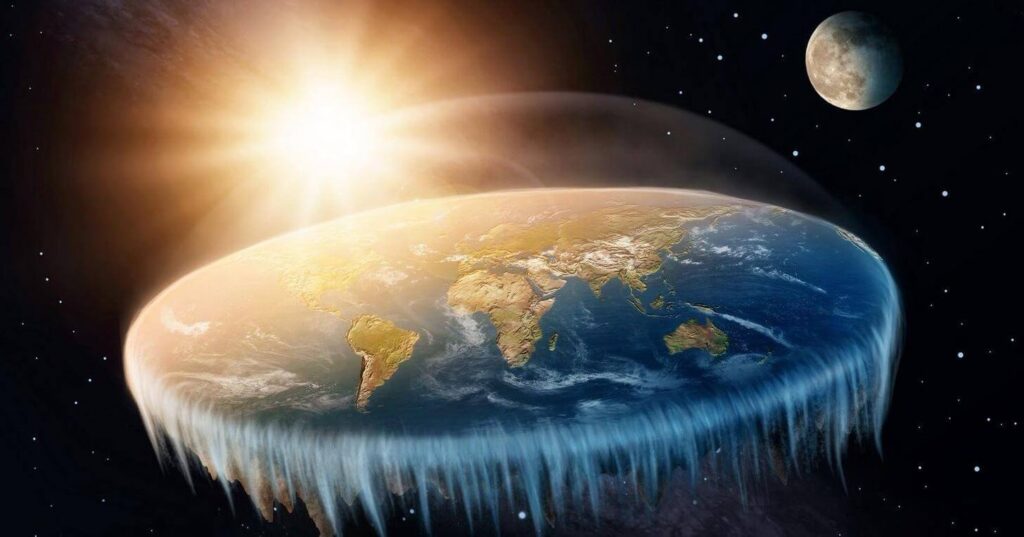 IT IS a stunt worthy of Evel Knievel. This week, if all goes to plan, "Mad" Mike Hughes, a Californian, will launch himself 1,800 feet (550 metres) into the sky in a homemade steam-powered rocket made of scrap metal. As well as providing entertainment, Mr Hughes wants to prove a point. On his trip over the Mojave Desert, which could propel him at speeds of up to 500 miles (800km) per hour, the 61-year-old limousine-driver-turned-daredevil hopes to prove that the Earth is flat.
Some may be surprised to learn that people still hold such views. After all, the Earth has been photographed from space. But such photos could have been faked by the evil forces who secretly control the world, right? And all those centuries of scientific evidence suggesting that the Earth is spherical could be wrong, right? In America interest in the flat-Earth movement appears to be growing. In September Bobby Ray Simmons Jr., a rapper also known as B.o.B, launched a crowd-funding campaign to send satellites into orbit to determine the Earth's shape. On November 9th, 500 "flat-Earthers" assembled in North Carolina for the first annual Flat Earth International Conference. Data from Google Trends show that in the past two years, searches for "flat earth" have more than tripled (see chart).
Conspiracy theories are not always harmless. The bogus notion that vaccines cause autism has led to a decline in immunisation rates in some places, which has allowed outbreaks of measles. Scepticism about climate change has infiltrated schools. A recent survey found that a third of American science teachers tell their students that climate change is driven in part by natural causes. One in ten say humans play no role in it.
Conspiracy theories are appealing because they offer simple explanations for complex phenomena, or because they let people believe they are in possession of secret knowledge that the powerful wish to suppress. They tend to be most popular among less-educated people who do not trust public institutions. They are extremely common in dictatorships, where people assume, often correctly, that the authorities are lying.
Simply rebutting conspiracy theories may make adherents even more entrenched in their views. (If "they" are so keen to deny it, it must be true!) Absence of evidence is taken as evidence of a fiendishly effective cover-up. Some conspiracy theories are irrefutable—the American government cannot prove, for example, that it is not storing dead aliens in a secret underground laboratory.
If schools were better at teaching analytical thinking, that might reduce the appeal of conspiracy theories. And it would not hurt if governments were more open and trustworthy. Meanwhile, the best response is often to ignore the tinfoil-hat brigade. After the rapper B.o.B sparked an argument on Twitter about the shape of the Earth in 2016, one of the groups supposedly responsible for misleading the public on this point, NASA, chose not to weigh in. A spokeswoman told the Washington Post: "we don't think there's a debate to be had."
Source www.economist.com
Chronicles of the Future: A story kept secret by Freemasons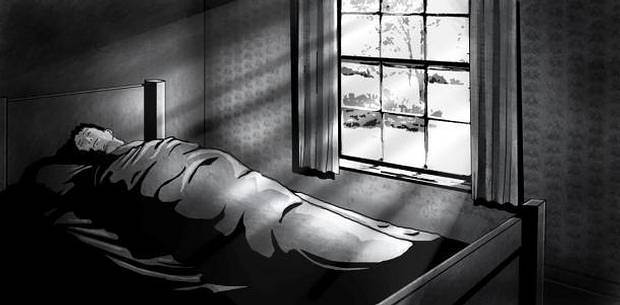 Chronicles of the Future tells the bizarre and incredible experience of Paul Amadeus Dienach, who lived at the beginning of the last century in central Europe. Due to a serious illness, the author was in a coma for a whole year, during which time he states that his conscience traveled to the future and entered a different body, something that allowed him to interact with people from that distant time. Despite how bizarre the story sounds, Dienach's writings on the future have been taken very seriously by freemasons and sheltered from the general public for a long time … until now.
There are many books that contain alleged futuristic prophecies and visions, but none are close to the strange circumstances that gave rise to Dienach's experience almost a century ago. In addition, only a handful of elect have had the privilege of reading their chronicles; in fact, there are few printed and published copies in Greece.
Now, for the first time, you will have the opportunity to read part of the Chronicles of the Future and its revelations about the imminent future of humanity.
The Dienach experience
Paul Amadeus Dienach was a professor of German. He never planned to be a writer or write a book. The Chronicles of the Future is actually a compilation of your personal diary focused on your unique comatose experience.
In 1921, Dienach was the victim of an epidemic of lethargic encephalitis , and as a result of the disease fell into a coma, remaining in that state for a year at the hospital in Geneva. When he woke up, he recorded in his diary that he was awake and conscious all the time, but not in the year or place where his body lay. His consciousness had traveled to the body of another man, Andrew Northman, of the year 3906 AD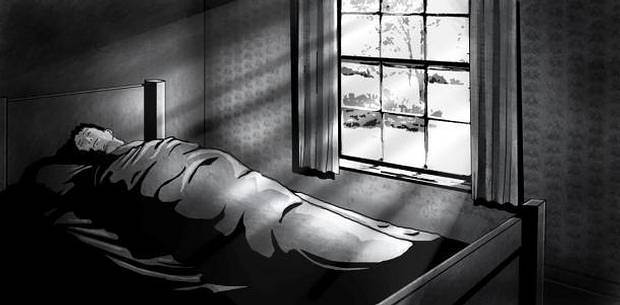 According to Dienach, the people of the year 3906 noticed that a different consciousness had invaded the body of the like Andrew Northman, so they decided to show him and explain everything about that era, as well as what exactly happened from the 21st century to the beginning. of the 40th century. Among the recorded by the professor, it is mentioned that a new species of humans called Homo Occidantalis Novus , will be the next step in evolution.
For fear of being treated as a madman or exposing himself to ridicule, both personally and professionally, Dienach did not tell his story to anyone.
How did the newspaper get to know itself?
At the age of 36, with a very delicate health after recovering from coma, Dienach moved to Greece in the fall of 1922, since a milder climate would surely improve his quality of life. Once there, he took the opportunity to practice his profession and teach German in a university. It was there that he met the student George Papahatzis, who would later become the vice president of the National Council of Greece, a founding member of the Philosophical Society, and a high-ranking freemason.
After two years, and seeing that his health worsened towards the inevitable, the professor decided to move again, this time to Italy. But before leaving, he entrusted his favorite student, Papahatzis, with a briefcase full of notes, urging him to read them in the future, something that, among other things, would surely help him with his German. Shortly after, in 1924, Dienach died of tuberculosis.
George Papahatzis translated Dienach's notes gradually over a period of 14 years – from 1926 to 1940. Initially he thought that his teacher had written a strange novel, but, as he read more and more, he realized that what he was translating was the very memories of his teacher.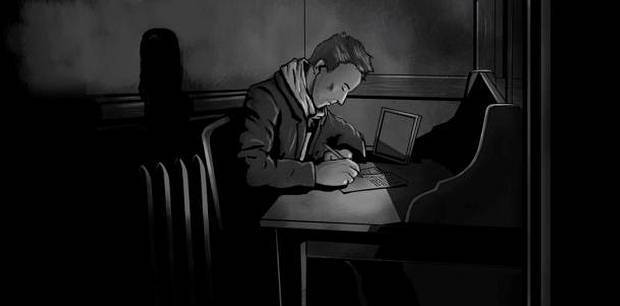 The Second World War and the subsequent civil war in the Hellenic country caused Papahatzis to temporarily abandon the translation of the notes. Later, from 1952 to 1966, he tried to trace the living relatives of the late professor, even traveling to Zurich twelve times. His search was unsuccessful, so he concluded that Dienach (who had fought on the German side during the First World War) had changed his surname upon arriving in Greece, a country that just fought against the Germans.
Once the translation of the chronicles was finished, Papahatzis shared the result with a closed circle of fellow Freemasons. The writings were taken by the secret society as of utmost importance for the future of humanity and, among the initiates, Dienach won the title of prophet of modern times.
Publication and attacks of the Church
Until 1972, the translated notes of Dienach were available within the philosophical circles of Freemasonry, a society that, being faithful to its secrecy, believed that this information should not be in view of an audience that would not be prepared to handle it. However, George Papahatzis did not agree.
During the dictatorship in Greece, Papahatzis published the Pages of the Diary of Dienach, audacity that would bring endless problems. He lost his job, was accused of being a heretic by the Church, and most copies of the book disappeared quickly.
Without giving up, the rebellious Mason would make another attempt at publication in 1979, when Greece was on its way to democracy. Without luck, the result was similar, and the books disappeared again from public view.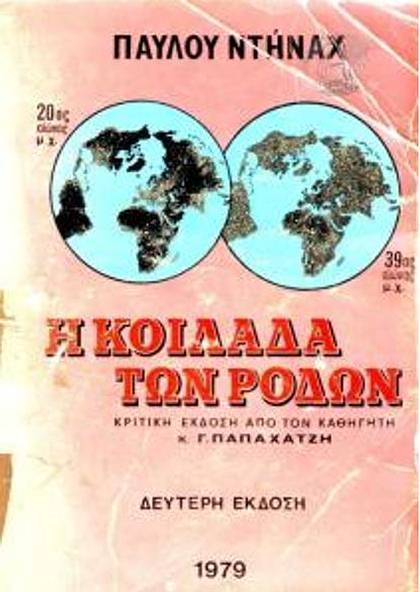 Second edition of the Diary of Paul Dienach.
Today, more than 40 years later, the book never managed to leave Greece and, except for a select group, most ignore its existence and importance.
Among that select group is Radamanthys Anastasakis, a high ranking in several secret societies. In his role as editor, Anastasakis published the book on a small scale respecting its original structure; but the great volume of the text, together with the fact that it was a small publishing house, did not help to receive even a bit of advertising.
Presented to the public for the first time
When Dienach's memoirs were scarcely published, the reading was complicated, more than 800 pages of draft notes. Something understandable considering that the professor of German never tried that his newspaper was once published as a book.
This changed recently when the author Achilleas Sirigos took the trouble to collect and edit the information. The book, published on Amazon, can be purchased HERE . Next, we offer you an extended preview of it, nothing more and nothing less than the first 66 pages in PDF format and completely free (English translation):
Chronicles From The Future: The amazing story of Paul Amadeus Dienach (1.2 MiB, 14,203 hits)
File description: First 66 pages of the book. Download by MEGA, select "Download by browser".
Trump: "I Think I Know" Who Was Behind 9/11 Attacks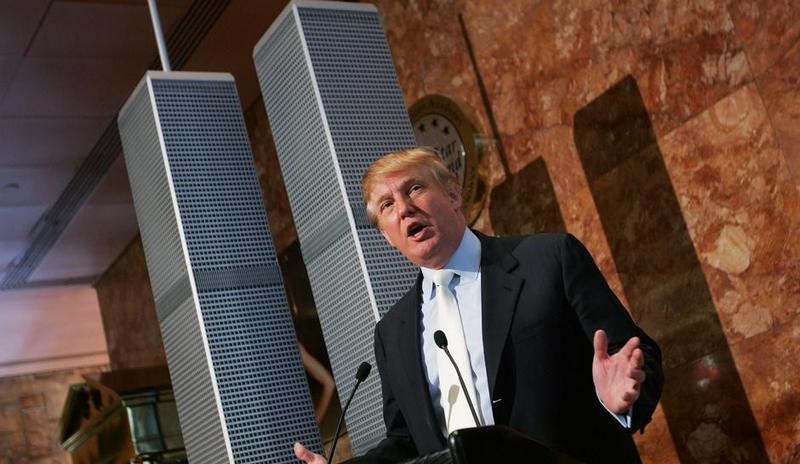 (Zero Hedge) President Trump says he knows who was behind the September 11, 2001 attacks, telling ABC News's George Stephanopoulos "Iraq did not knock down the World Trade Center," adding "It were other people. And I think I know who the other people were. And you might also."
Nearly 3,000 people died when 19 mostly-Saudi terrorists hijacked four passenger planes, flying them into the Twin Towers and the Pentagon, while the fourth went down in a Pennsylvania field after passengers allegedly fought back. Astonishingly, the passports of three hijackers were recovered; two at the Pennsylvania crash site, and one from the World Trade Center grounds. While nobody claimed responsibility for the attacks for several months, the NSA and German intelligence reported intercepting communications pointing to al-Qaeda leader Osama bin Laden, after which investigators linked the 19 hijackers to the terrorist organization.
Trump segued from his 9/11 comments into a criticism of America's military intervention in the Middle East, calling it "the worst decision made in the history of our country," and describing the region as "like quicksand."
"It was a terrible decision to go into the Middle East. Terrible," said Trump, adding "We're now up to almost $8 trillion. And when we want to build a roadway, a highway, a school, or something, everyone's always fighting over money. It's ridiculous. So that was a bad decision."
The US, backed by allies including Britain, invaded Afghanistan, where the terror group was being sheltered. But 9/11 was also used as part of the justification for the 2003 invasion of Iraq, which resulted in the deaths of hundreds of thousands of Iraqis, more than 4,000 Americans and 179 British troops, and contributed to the rise of the Isis terror group. –Independent
Trump came under fire during the 2016 election when he claimed "There were people that were cheering on the other side of New Jersey, where you have large Arab populations," adding "They were cheering as the World Trade Center came down." Defending his comments, Trump pointed to a September 18, 2001 Washington Post article which reads "In Jersey City, within hours of two jetliners' plowing into the World Trade Center, law enforcement authorities detained and questioned a number of people who were allegedly seen celebrating the attacks and holding tailgate-style parties on rooftops while they watched the devastation on the other side of the river."
in April after he tweeted a montage of the 9/11 attacks interspersed between Somali-American Rep. Ilhan Omar (D-MN) downplaying the incident as "some people did something," at a March 23 event for the Council on American-Islamic Relations (CAIR).
WE WILL NEVER FORGET! pic.twitter.com/VxrGFRFeJM

— Donald J. Trump (@realDonaldTrump) April 12, 2019
Also arrested in the aftermath of the attacks were the so-called five "Dancing Israelis" which locals reported were celebrating around New Jersey.
five of the Israelis came to the FBI's attention after they were seen by New Jersey residents on Sept. 11 making fun of the World Trade Center ruins and going to extreme lengths to photograph themselves in front of the wreckage. The FBI seized and developed their photos, one of which shows Sivan Kurzberg flicking a cigarette lighter in front of the smouldering ruins in an apparently celebratory gesture. –Associated Press via Globe and Mail (2001)
In 2002, a "high-ranking American intelligence official" told Forward magazine that the men were "conducting a Mossad surveillance mission" – using their employer, Urban Moving Systems of Weehawken, NJ as a front. According to a 2002 report by ABC News, the FBI suspected the same.
The driver of the van, Sivan Kurzberg, told the officers, "We are Israeli. We are not your problem. Your problems are our problems. The Palestinians are the problem." The other passengers were his brother Paul Kurzberg, Yaron Shmuel, Oded Ellner and Omer Marmari.
When the men were transferred to jail, the case was transferred out of the FBI's Criminal Division, and into the bureau's Foreign Counterintelligence Section, which is responsible for espionage cases, ABCNEWS has learned.

One reason for the shift, sources told ABCNEWS, was that the FBI believed Urban Moving may have been providing cover for an Israeli intelligence operation. –ABC News (2002)
The Israelis claimed to have been on a "working holiday" in the United States, and were cleared by the FBI to return to Israel. During a media appearance on Israeli TV, one of the men said that they had been in New York at the time to "document the event" according to the 2002 ABC News report.
In May, the Trump administration complied with a FOIA request to provide redacted black-and-white photos of the men, however they do not appear to shed much additional light.
The preceding information is a news update. In general, staying informed as to events taking place is essential as an individual because it helps you navigate the world, and socially because you can gain and maintain rapport with your fellows. This rapport can be used to share information that can help others and improve the conditions of humanity in general. However, one must learn how to exercise discernment and proper critical thinking so they can make effective use of information gained.
40 years in prison for the woman who killed her partner for a reptilian ritual
Two years ago there was a macabre incident that involved a reptilian ritual and a homicide.
Barbara Rogers admitted to killing Steven Mineo at his request since he could not bear to have been expelled from the Sherry Shriner, a group founded by their leader, now deceased, who claimed that reptilians were posing as human beings owning their souls.
According to the investigation that was published in the American newspaper The New Republic, Mineo followed Sherry Shriner since 2004, but his problems began when Rogers became his partner.
Sheriner saw "something" that did not quite convince him and told Mineo that his partner was, in fact, a "Reptilian Soldier."
Mineo defended his partner, claiming that the "orgonite", a kind of mixture of metals, resins and quartz, which should kill the reptilians, had no effect on Barbara. But this evidence was not enough for Shriner, who continued her campaign against her.
Therefore, Mineo and Rogers decided to leave the group and publish several videos against their leader. To seem, Mineo could not stand the pressure and begged his partner to kill him.
During the trial, Rogers maintained that the shot was an accident and that she did not know that the weapon was loaded. Prosecutors argued that the couple had consumed alcohol until late at night on the day of the murder.
Rogers claims that Mineo begged him to trigger the weapon after laying his hands on it and aiming it at his head. Then she called emergency and said that her boyfriend had a gun and asked him to shoot him.
Andrew Kroeckel, Assistant District Attorney for Monroe County, exclaimed that they encountered the victim with a bullet wound in the forehead, at point-blank range.
Needless to say, Rogers' lawyers had serious problems explaining what happened, so she was convicted last March for third-degree murder.
On June 10, the mother of three children, without any background, negative behavior and with an immaculate record, was sentenced to forty years in prison.
A case that has raised as much controversy as theories throughout the world. Sherry Shriner, the leader of the sect, defended in 2017 the accusations for the death of Mineo. A year later he died in strange circumstances.
It goes without saying that this case is disconcerting in many ways. The strange circumstances, as well as the mysterious death of Shriner shortly after the murder of Mineo, make many things suspect.
In addition, it recalls another very similar case; Max Spiers, 39, who died in Poland prior to a ufology conference, who claimed to be a "super soldier" of a secret government program.
Although it was "confirmed" that he had died of natural causes, a strange and dark substance was found in his mouth. In addition, he had left a strange message that was found by his mother who said "If something happens to me, let me investigate".
Obviously, for the skeptics Mineo's death is due to the strange sect in which they got involved, however, the possibility that he was the victim of a reptilian conspiracy is not ruled out either.
The strangest thing of the matter is that this possibility has been given by the media. Yes, those media that a couple of years ago spoke ironically about the background of the case, now they mention it as a real possibility. What is happening?