Moon Landing Conspiracy Theory Persists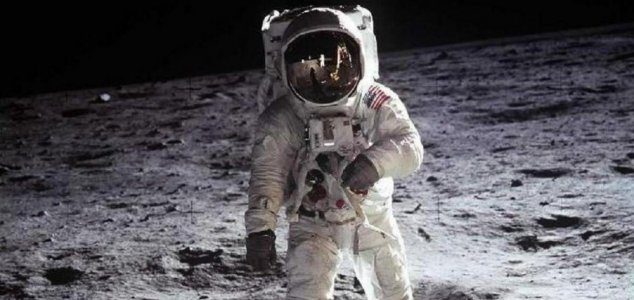 The idea that the Moon landings were faked still remains one of the most enduring of all conspiracy theories.
Peter Knight – a professor of American Studies at the University of Manchester – explores the origins of the Moon landing conspiracy and why some people still believe that we never went to the Moon.
Bill Kaysing was a former US Navy officer who worked as a technical writer for one of the rocket manufacturers for NASA's Apollo moon missions. He claimed that he had inside knowledge of a government conspiracy to fake the moon landings, and many conspiracy theories about the Apollo moon landings which persist to this day can be traced back to his 1976 book, We Never Went to the Moon: America's Thirty Billion Dollar Swindle.
The basic template of the conspiracy theory is that NASA couldn't manage to safely land a man on the moon by the end of the 1960s as President John F Kennedy had promised, so it only sent astronauts into Earth orbit. Conspiracy theorists then argue that NASA staged the moon landings in a film studio and that there are tell-tale signs on the footage and the photos that give the game away. They claim that NASA has covered up the elaborate hoax ever since.
Moon landing sceptics point to supposed clues such as photos that appear to show the astronauts in front of cross hairs that were etched on the camera glass, or a mysterious letter C visible on a moon rock. These and many other seeming anomalies have been debunked, but moon landing conspiracy theories have persisted in the popular imagination.
In the US, opinion polls indicate that between 5-10% of Americans distrust the official version of events. In the UK, a YouGov poll in 2012 found that 12% of Britons believed in the conspiracy theory. A recent survey found that 20% of Italians believe that the moon landings were a hoax, while a 2018 poll in Russia put the figure there as high as 57%, unsurprising given the popularity of anti-Western conspiracy theories there.
Ready to disbelieve
That Kaysing's conspiracy theory took hold in mid-1970s America is in large part due to a wider crisis of trust in the country at the time. In 1971, citizens read the leaked Pentagon Papers, showing that the Johnson administration had been systematically lying about the Vietnam War. They tuned in nightly to the hearings about the Watergate break-in and subsequent cover-up.
A series of congressional reports detailed CIA malfeasance both at home and abroad, and in 1976, the House Select Committee on Assassinations concluded – in contrast to the Warren Commission more than a decade earlier – that there was a high probability that there had been a conspiracy to kill Kennedy. These revelations had helped fuel a wider shift in conspiracy thinking since the late 1960s, from a belief in external enemies, such as Communists, to the suspicion that the American state was itself conspiring against its citizens.
Moon landing conspiracy theories have proved particularly sticky ever since. To understand their popularity we need to consider their cultural context, as much as the psychological dispositions of believers.
As with the Kennedy assassination, they formed a new kind of conspiracy theorising. These theories reinterpret the publicly available evidence, finding inconsistencies in the official record, rather than uncovering suppressed information. Visual evidence is crucial: for all their scepticism, their starting point is that seeing is believing. In the realm of photo evidence, the assumption is that everyone can be a detective. In the conspiracy theory communities that emerged at the tail-end of the 1960s, the self-taught buff became central.
Constructed reality
The moon landing conspiracy theories also brought to the mainstream the notion that significant events are not what they seem: they have been staged, part of an official disinformation campaign. The idea that tragic events are created by "crisis actors" employed by the government has become the default explanation for many events today, from 9/11 to mass shootings. This type of conspiracy theory is particularly harmful – for example, parents of children killed in the Sandy Hook elementary school shooting have been relentlessly hounded by internet trolls claiming they are merely paid stooges.
However, the story that the lunar landings were staged also resonates with the more plausible notion that the space race itself was as much a Cold War spectacle as a triumph of the human spirit.
The 1978 Hollywood film Capricorn One did much to popularise moon landing conspiracy theories. Based on Kaysing's book, it imagined that a Mars landing was faked in a film studio, tapping into conspiracy rumours that the moon landings themselves had been directed by Stanley Kubrick. This suggestive myth is based in part on the idea that special effects had become much more sophisticated with Kubrick's 1968 film 2001 A Space Odyssey, although still far from the capabilities that the conspiracy theories suppose.
Even if they are far-fetched in factual terms, moon landing conspiracy theories nevertheless call up the more plausible possibility that in our media-saturated age reality itself is constructed, if not actually faked.
Peter Knight, Professor of American Studies, University of Manchester
This article is republished from The Conversation under a Creative Commons license. Read the original article.
Military files show an Alien Base was discovered by a CIA analyst under Mount Hayes, Alaska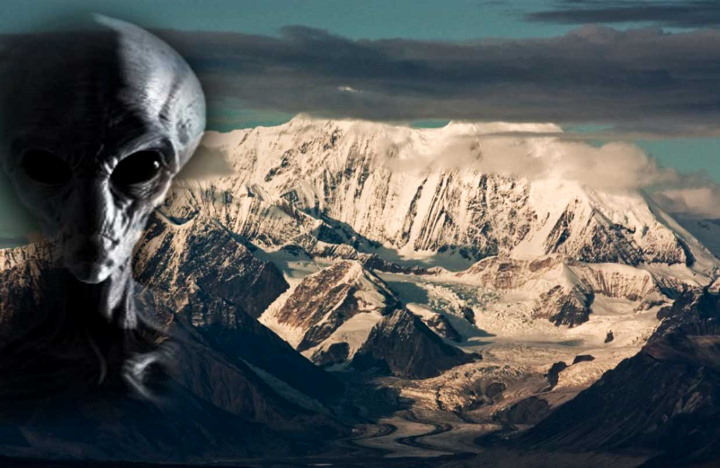 By the late 1980s, the Stargate Project was in full swing. Declassified files show that the United States government has used remote viewing, the ability to psychically see places from a distance, for over a decade.
While browsing the CIA archives, we found something that made us double-interpret: the apparent discovery of three extraterrestrial bases by an intelligence analyst. The obscure handwritten document, de-classified and named "Sun Streak", was under the supervision of the DoD's Defense Intelligence Agency, describes secret underground structures of extraterrestrial origin. One of these structures would be located under . Despite its highest mountain status in the eastern range of the state, Hayes is rarely climbed due to its remoteness and inaccessibility.
It is also the epicenter of what the locals call the Alaskan Triangle … a hot spot for news of inexplicable lights, hikers fading away and even tiny beings living in the desert. So what exactly did the United States government find out? And could an underground facility have anything to do with strange relationships in the area dating back decades?
In his book written in 1997, Remote Viewers: The Secret History of America's Psychic Spies, the author Jim Schnabel describes in detail the involvement of US Intelligence in the controversial issue of "psychic espionage" that began in the 1970s. In the section dedicated to Pat Price, we learn that the extraordinary "psychic spy", in one of his visions, would have said that "… in Alaska, the interior of Mount Hayes, the jewel of the northeast of Anchorage, hosted ( and still houses) one of the largest secret bases of aliens. "
According to Pat Price, the aliens who lived inside the mountain were very similar to humans in appearance, differing only in the internal anatomy, such as heart, lungs, blood and eyes. In addition, Price states that the aliens were able to take control of our mind and that "the Alaska site was also responsible for the malfunction of some American and Soviet space objects."
Of course, Pat Price's claims have never been officially confirmed. However, despite the controversial nature of the story, in some recently publicized FBI files, we read about surprising encounters with UFOs in the period between 1947 and 1950 in Alaska.
Drones in Colorado could be secret military ships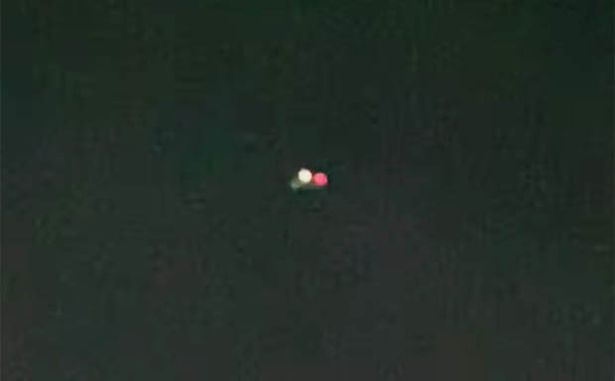 A former United States Air Force (USAF) intelligence specialist believes that the mysterious swarm of drones discovered in recent weeks in the state of Colorado may not be a drone – but a new cutting edge military technology.
US state officials were inundated with reports of "car-sized" drones being seen almost every night.
So big is the frenzy about what could be happening, that a task force involving 10 to 15 law enforcement agencies, including the FBI, was created to "get to the bottom of this".
But, despite claiming that there is nothing "criminal" about these ships, no one has yet managed to explain them.
And now, an intelligence specialist, who has worked in all branches of the armed forces, believes they may not be drones.
Mike Turber told the Daily Star Online that the ship may actually be exhibiting TIC Tac 'technology' erom the USAF.
Mike Turber told the Daily Star Online that the spacecraft may actually be displaying USAF 'tic-tac' technology.
Speaking to that site after an explosive participation at the The Hidden Truth Show with Jim Breslo, he said:
I think it's related to the Navy.

I've seen several videos that caught my attention.

I'm a debunker and I've never jumped on the UFO bandwagon.

But as I'm watching these videos, I'm seeing some objects that look a lot like a tic-tac would be.

There's one where an aircraft is zooming by at a ridiculous speed.

As far as I know, they very well could be these tic-tacs but I have no inside knowledge of what these are and can't really confirm anything.
Mike believes that these tic tac spaceships are the same objects seen by US Navy fighter pilots from USS Nimitz in November 2004.
While the Navy labeled those ships as Unidentified Aerial Phenomena, the intelligence expert is convinced that they are actually being built by the U.S. military.
Conspiracies as to what the mysterious drones in the states of Colorado and Nebraska could be have continued to emerge since they were first reported on December 23.
Aviation attorney and drone enthusiast Loretta Alkalay told Motherboard that drones may not exist, suggesting the media frenzy over them have turned the stories from fact to fiction.
AREA 51, Humans collaborate with Aliens to build "Space Ships"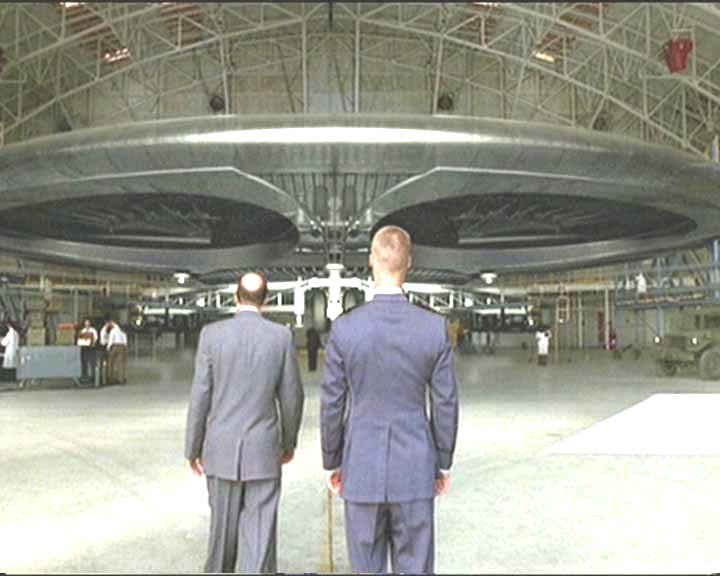 An American engineer working in Area 51 has decided to speak and affirm what no one or a few could imagine, that Humans work together with some alien races for the construction of Spaceships and antigravity aircraft. Gray-type aliens would be held hostage to collaborate with engineers and other human scientists to develop unthinkable technologies.

Everyone would like to know what is hidden at the mysterious Area 51 in the Nevada desert, where researchers of the UFO phenomenon (especially people who may have conducted investigations such as reporter George Knapp) have always believed it could be a secret military base where they work Alien with Technology.
Occasionally witnesses and insiders come out who have worked at this Top Secret facility. Every alien race is known to be thousands of years older than we are.
But the government long ago came out and said "yes" there is a secret base located in the area of ​​the Groom Lake, the famous Area 51 of the S4 site. This is a military installation without public use, and it's still off limits. "But yes, it's there. We know this. Area 51 exists and is still top secret. You can find tons of information about Area 51 everywhere on the internet. What you may not know, to date, is that there are more mysterious things going down in the base of Area 51 than you have been told so far.
In this function, a boy named Bill Uhouse claimed to be an engineer from Area 51 and came out of the closet to expose the truth of Area 51. You say, "Yes, we know, there are Aliens being held there for the study of new aircraft, and secret planes such as the TR-3B are developed with the reverse engineering of technology found by alien spacecraft captured in some accidents (UFO Crash). The structure houses new spaceships built thanks to the collaboration of these Aliens "
Bill says he got help in the facility from an alien being called the "J-Rod". It was a small gray alien that Bill could communicate with. This gray would guide him in his work. According to Bill, there are many alien species on Earth and they are working together with the governments of this world. In Area 51 there are "Extraterrestrial Biological Entities" known as EBE that work in this Off – limits base, creating new spaceships and anti – gravity aircraft.
Is it something to praise or avoid? Demonstration is always the determining factor, and Bill discusses his relationship with this alien entity, in great detail. Could only Bill's account of what happened during his time in Area 51 and with "J-Rod" be the smoking gun we are looking for. This testimony corroborates that of physicist Bob Lazar who worked in Area 51, specifically, on the retro-technology of some extraterrestrial aircraft.