Montauk Project – Victim Exposes Time Travel, Mind Control, Conspiracy Theories And Aliens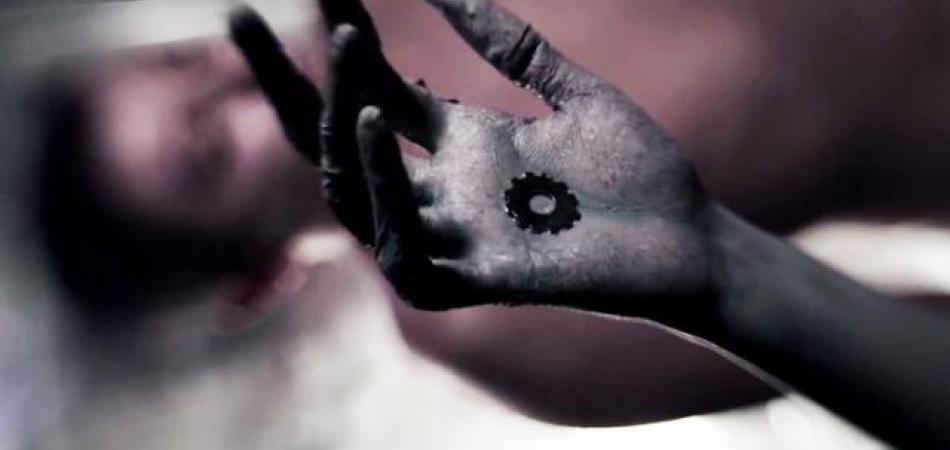 Andy Pero, a survivor of the mind control tactics used in the Montauk Project experiments, shares insights and repressed memories about his experience at secret military bases. Andy Pero underwent a program which used traumatic mind control and psychic power tactics similar to those used in the Montauk Project.
Montauk Project experiments: Cages of chickenwire fencing with women and children screaming for help.
In an interview (read the full interview below) with Eve Frances Lorgen, Andy Pero shared his experience with trauma-based control of the mind and the Montauk explorations in consciousness. He recalled sessions where he was tortured and put through shock treatments. This is done to have the ability to reprogram participants to do things they were not able to previous to the programming.
According to so called conspiracy theories Mind control facilities are located all over the country. There is one in Rochester, New York, one in Paramus, New Jersey, Atlanta Georgia, at Dobbins Air Force Base, and one in Montauk, Long Island at Dobbins at Camp Hero.
Andy said that the mind control tactics used are similar to Silva mind control. He said that when under mind control, he was able to do whatever he was instructed to do. This included 200 push-ups for as long as a half an hour. He even lifted a 545-pound barbell, and up to 1,500 pounds while under mind control at a training laboratory near the University of Rochester in New York.
Conspiracy theories or urban legends? Philadelphia experiment and the Montauk Project
Another video by Preston Nichols, Duncan Cameron, Peter Moon from 1993 links the Montauk Project experiment in time travel and well-documented Philadelphia Experiment.
Peter Moon is also the author of a series of books e.g. "The Montauk Project: Experiment in Time" published by Sky Books, which discovers the secrets about time. This book covers the most secretive urban legend since World War II.
Victim of Montauk Project Voices Concerns
Andy said that many people die in the process while undergoing mind control, but there are survivors. One survivor is Duncan Cameron. Another survivor is Kathy O' Brien, who was also interviewed by Eve Lorgen. Kathy recalled bein picked up by an F-16 fighter plane at the Rochester Airport and taken to a southwester desert for more training, including military training, assassination missions, and obstacle courses.
Andy said that the mind control projects aim to create the perfect "Manchurian Candidate." The Greenbaum Speech by D.C. Hammond gives details about what a "Manchurian Candidate" is. The title is "Hypnosis in MPD: Ritual Abuse." Hammond says, "The way you create Manchurian Candidates is you divide the mind." He says, "If you're going to get an assassin, you're going to get somebody to go do something, you divide the mind."
The full interview between Eve Frances Lorgen, Andy Pero:
EL: Andy, where are you from originally and when did your training begin?
AP: I was born in Fallon, Nevada in November of 1969. My father was a Lieutenant Commander at the Fallon Naval Air Station in Nevada at the time. I believe my first experiences began by the time I was two and a half years old.
At five years old my family lived in Munich, Germany and I remember attending two distinct Kindergarten classes, on in German that was located on or near McGraw Army Troop Army Base, and another Kindergarten in English.
I have flashback memories of torture sessions as early as age two where I was subjected to shock treatments with needles inserted in my ears and genitalia. What they (the controllers/handlers) do is use extreme trauma to separate the mind from the body.
They do this to split the mind into several parts that can later be programmed to do things-like superhuman feats. Basically, they disconnect all of the normal human brain impulses, emotions and whatever is normally present, then reprogram in new ones.
They do this to remove all fear, so that when they program in new abilities, you will not have the instinctual, "but I can't, I'm afraid…" response. They program you to do, not think. In essence, they treat and program your mind as if it was a computer.
EL: Who are the people running these secret programs like the Monarch and Montauk Projects, and where do they conduct their activities?
AP: Our own government. One of my handlers-who tried to brainwash me into believing that he was my father–was basically a Nazi. I nicknamed him Adolph because he is very Aryan looking.
After WW2 many Nazi scientists were brought over to the US through our own Intelligence community who formerly worked in mind control research in the concentration camps. I believe they are a remnant of the Nazi party working in conjunction with different branches of the US government and the military.
Much of my training and torture sessions were done right at the University of Rochester, NY. They used to take me to a private room in the attic or top floor of the library.
The big lab where I had most of the programming done to me was at the Rome National Air Base in Rome, NY. I have also been used in the Montauk chair while at Camp Hero, Montauk, L.I. and also in a chair in Atlanta, GA at Dobbins Air Force Base.
The Montauk facility located in Camp Hero, L.I. was reopened by the Department of the Navy and is active to this day.
Basically there are underground bases located across the country. Each one has a different function and specialty. There is a facility in Rochester, NY, Paramus, NJ, Dobbins Air Force Base in Atlanta, GA, Camp Hero in Montauk, L.I. and many others.
In the Paramus, NJ facility is where they do the sex programming for many of the female agents. For the most part, 99% of them are involuntary sex agents and couriers who were raised in various mind control projects.
EL: What were some of the things the mind control programmers made you do?
AP: I remember my mother enrolling me in a Silva Mind Control course when I was ten. It is a type of self-hypnosis where you learn to go to different levels of your mind to do self-healing, relaxation, visualization, bending spoons with the power of your mind, things like that.
This is also the time when I saw two peculiar military men, who would periodically visit me throughout my childhood, especially sporting events. I did exceptionally well at Silva Mind Control (and sports), so much so that the two military men approached me and said, "I hear you have some very special abilities. Someday you will work for us."
At the time I didn't understand, but later the two men figured prominently in all the training I had up all the way through my college years.
Of course I didn't realize this until my memories came back. I did very well at sports and demonstrated a genius IQ, but I stuttered so badly until I was in my twenties, that everyone just thought I was a dumb jock. The stuttering was due to all the electroshock treatments.
I recall being subjected to electroshock numerous times, being placed in an enclosed water tank and told to breathe underwater. Consequently, I drowned several times and would revive because of my self-created healing pool in my mind.
I learned to create my own mental laboratory through Silva Mind Control, replete with a super powerful healing pool that could heal any injury. I was forced to endure suffering beyond belief to accomplish superhuman feats of strength and survival.
EL: Tell me more about the various superhuman abilities you discovered you had.
AP: The trainers would put me into a trance whereby I'd be told I could jump off a ladder of minimal height. In my mind, I believed that I was only jumping off a footstool or a short ledge.
In actuality, I was progressively led to jump higher and higher heights to the point of successfully jumping off buildings and even out of planes without a parachute.
When under mind control, I could do whatever I was instructed to do as long as I believed them. I would do 200 or more push ups in perfect form, sometimes as long as a half hour straight, or until I was told to stop.
I weight lifted 545 lbs.on a barbell and squats while attending college and much more (500-1500 lb.) while I was under the mind control in the training laboratory not far from Rochester, NY.
In my jumps, it was as if I was falling like a cat, calm and cool with no fear, focusing like a laser only on the landing.
EL: Are there others like yourself who have had similar training and experiences?
AP: I think there are thousands of other children and people who are used and many end up missing. Many die in the process. They are considered expendable. The ones who can survive the most rigorous programming live on to become what are known as the Montauk boys.
Duncan Cameron is such a person. In general, the boys and young men are trained to be couriers, assassins and super soldiers and even psychic killers. The women are mostly used as sex agents. Cathy O' Brien's story is an example.
EL: What kinds of special missions or time travel experiments do you remember taking part in?
AP: There were times I remember being at the small Rochester airport, being picked up in an F-16 fighter plane and ending up in some southwestern desert terrain either for special military training and obstacle courses or assassination missions.
I remember seeing other men in black t-shirts and pants on the same training course at one time. Other times I found myself on some aircraft carrier out at sea. After the mission they would take me back and I would return to college after a couple of days or even hours not remembering what even happened.
All of these missions were done between the time I was 15 years old and until 1988-1992 under deep hypnotic programming with the memories erased, until of some of my memories started to return.
I was also taught to handle various types of guns, loading, cleaning, special characteristics of each model and firing at exact targets repeatedly and perfectly without thinking, just doing.
EL: Tell me more about your involvement in the Montauk Project.
AP: I was involved in an off shoot of the Montauk Project called the Montauk chair. Basically the Montauk chair was developed to give the human and spirit a zero point of reference to facilitate time travel. What the chair essentially does is separate the mind from the body.
The chair operator's thoughts and vibrational energy is picked up by umbrella looking antennas above the chair, sent to a computer, over to a processor, then amplified several hundred times. The information is sent to a network of free energy crystals arranged in a circle.
Then whatever thoughts were amplified, i.e., a time period, a wormhole would open up in the room. The wormhole was as large as 16-18 feet across and even large enough for a truck to go through.
In Camp Hero, Montauk, the location is the cross hairs of the earth's biorhythms and is the point on earth where time travel is most easily accomplished when earth is the point of origin.
My part of the Montauk chair project was to use my focused visualization skills to think of specific time points in history that were assigned to me.
The chair is connected to a sophisticated computer system and thought amplifier, such that when a thought or time period is visualized, the computer simulates a time portal based on that point in time. A series of time portals are done until a library of time periods and portals are accumulated.
Preston Nichols wrote several books on the Montauk Project experiments
The chair is also used to amplify extremely focused thoughts to create three-dimensional materializations based on the operators thoughts. Preston Nichols wrote several books on the Montauk Project and describes an incident in which Duncan Cameron created a monster while in the Montauk chair.
One such time travel mission was called Project Southern Cross. It was used to win WW2 in favor of the allies. What the US government did using time travel was to go back in time to the 1940's to help us win the war. We would deliver communication devices, weapons and technologies made out of 1940's parts.
These would be delivered to the 1940's along with a complete set of drawings on how to make them out of 1940's parts. I took part in several of these deliveries, one time I was sent to Germany and another time to England.
I was not allowed to speak to anyone, other than deliver my parcel and quickly return back to our time. And this was all done under deep hypnotic programming, so I didn't have a lot of freedom to explore. I was gone no longer than two hours for the deliveries.
EL: Have you ever encountered any extraterrestrials or seen any aliens in any of your underground base memories?
AP: From what I understand the Department of the Navy made an agreement with the alien Greys to exchange technologies for human women and children to conduct horrific breeding experiments. This is what is going on right now in an underground base not far from Miami, Florida.
One of my most disturbing memories is being escorted down a hallway in this underground lab and seeing cages of chickenwire fencing with women and children screaming for help. I have seen Grey aliens (the 4-foot tall ones with large black eyes) and also 7-foot tall reptilian beings in some of my experiences.
I have been told that I have many children from alien breeding experiments. I have had abductions with the Greys also.
On one occasion I was introduced to a Reptilian being while in an underground base sometime in 1989-90. At first I saw a 7-foot tall human Ayran looking man. He walks towards me and I notice that his image phases out as if something interfered with an energy field.
He does something to a device on his belt and tells me, "OK, I'll show you." He then pushes some button and then I see his image change into a 7-foot tall lizard like creature who looked like he weighed over 400 lb.
I was introduced to a group of beings that claimed to be a sub group of the Illuminati. They were made up of a group of about 40-50 men, all 6′ 2″ or taller, white, and of an indeterminate older age, averaging 70, but I suspect much older considering the technology they have access to.
They convened in a boardroom that I believe was in an underground base, perhaps Camp Hero, Montauk. They sat around a large football shaped table made of wood. Each high backed chair had a light at the tip and each sitting had a TV type of screen and control panel that came out from the table.
There was a huge screen located in the front of the room as well. I have reason to believe that not all of the Illuminati are human, but in actuality are alien beings that appear to look human.
EL: Who or what groups do you think are running the show here in the US or even on Earth? How do the aliens fit into all of this?
AP: It is very complicated, but basically there are four main versions or groups of the New World Order, all with slightly varying agendas. The first group comprises the US and Western Europe (i.e., England, Germany, France and the US).
The second group is Eastern Europe fused with Western Europe and the US. The third group is the countries of the Orient, and the fourth is the Middle Eastern-Saudia Arabian elements and all the oil money.
There are also off world groups (aliens and future human Nazi's types called Zardanians, Reptilians, Greys and Dracos) who also have a hand in the NWO plans. For the time being, the old money groups of Europe and England have teamed up with die hard Nazi factions, Jews and Americans forming the group that has been always been known as the Illuminati and affiliated secret societies.
This large international group controls the media, police force, military, etc. The Illuminati is also part of the NWO plan, which includes members such as George Bush, Prince Charles and other high ranking people.
As for the aliens, I think most of the alien Greys are either under the authority of or in collaboration with the Reptilians, Dracos and the Illuminati, based on some of my experiences and memories that are still returning to me. Some Grey groups are in conflict with the Reptilian/Draco agenda and are doing their own thing (human/grey hybridization programs) so to speak.
Their agenda gets into heavy spiritual matters having to do with acquiring an emotional body and an ability to ascend to higher dimensions. They are using humans to accomplish this via the human/alien hybrids. Humans have the key in terms of having a threefold essence or unity of being, physical, emotional and spiritual.
Other aliens have lost this unity of being (because of the fall from grace), thus inhibiting them from ascending to higher dimensions, or evolving to higher levels. This gets back to the original Luciferic rebellion, fallen angels and the various conflicts between species.
EL: When did you start remembering your memories? How did or can you break the programming they install?
AP: Some of my first memories surfaced while I was living with a roommate in Atlanta, GA back in 1996. We went to the bowling alley and I saw a large sign in the shape of a man dressed like a Rhino advertising, "Bowl with Rhino balls."
This triggered me into remembering that "Rhino" is the name my Nazi handlers called me. My roommate overheard me say outloud, "I'm Rhino-they called me Rhino." He got excited and immediately asked me, "Where did you hear that?"
He had a grave look of concern on his face and kept questioning me. By his reaction, I realized later that all along he was one of my hired programmers and handlers. The initial triggered memory that surfaced was a flashback of me being electrocuted and shocked and screaming in pain in one of my numerous torture sessions.
Then after that first memory, other memories started leaking through. It was like my mind was dammed up and the subconscious memories were starting to leak through. My mind controller programmers deliberately built a wall around my memories so that I wouldn't remember.
When I started recalling bits and pieces, I'd write notes to myself and hide them. Then I'd find my notes, after I had forgotten everything because my roommate was catching on that I was remembering.
So he would repeatedly put me in trances, erase my memories and I'd forget what I had just remembered. But then everything came crashing down, because I deliberately hid notes and pretended that I didn't know to my roommate.
I had thought he was a friend and it turned out he was just hired to be another controller and handler to keep me in the program.
I recall that in the past I did not even remember my dreams for ten years. But now things are coming back. I am working on purifying the body to help clear my mind and get my abilities back.
EL: How do they keep control overall these people who have been and are still in mind control projects?
AP: The essence of their control tactics is of splitting the mind at a young age. This entails a process of trauma, torture, degradation and humiliation of the subject. The process is different for each individual, but in essence they go to your subconscious mind and find out what the most personal parts of you are.
Then they essentially use this against you to break you down and rip your mind apart. What happens is this: An individual who possesses special mental abilities is selected at a very young age.
(Very often they are from military families or from multigenerational Satanic ritual abuse families-EL)
Then they are subjected to various stages of terror and horror to begin to separate them from their own minds. It is a process of progressive dissociation and compartmentalization of the mind and personality.
They control your mind through various complicated hypnosis techniques and commands until they create the perfect Manchurian Candidate. (See The Greenbaum Speech by D.C. Hammond) They program you to do something, then erase the memory.
Basically they program your mind as if it were a computer. Once they install the magic word, all they have to do is say it and you're under their control. This happens from an early age so it is easier to control them if they are conditioned and dissociated into several personalities.
Another method of control is that they send in special people in your lives, handlers and controllers who pose as friends, teachers, "deprogrammers", roommates, lovers, etc. who are actually operatives for the mind control projects.
Some are sleeper operatives who don't even know they are being used to a certain extent. It makes it hard to trust anyone at this point.
EL: Is there anything else you can say about these projects or advice to others who have gone through similar experiences, like how they can be set free from its influence?
AP: For those who want to get out of the influence of the programs of mind control , you must have a strong fighting instinct to do what is right regardless of what others are doing. Your only cage is the one you build for yourself.
You must connect with your highest self to break the evil that is all around us, and not succumb to doing evil just because everyone else is doing it. Retain your fundamental sense of right and wrong.
It all goes back to the basic conflict basic good and evil. It is like the dark forces in power of the planet at this time are trying to cheat their way into heaven or higher dimensions.
The History of the Montauk Project
Operated on Montauk, Long Island, The Montauk Project is a supposed group of operations that were had by the United States Government. Operated at Camp Hero or the 'Montauk Air Force Station', the point of these operations were to strengthen the United States information about psychological warfare. On the side, they also wanted to research time travel. There have been books on the Montauk Project by Preston Nichols; some people believe that is the origin of the stories about Montauk, Long Island. These stories go decades back, however. Originally started in the early 1980s, book writer Preston Nichols claimed that he had suddenly remembered things in his memory that were repressed. Originally from New York, Nichols claims that he had degrees in psychology, electrical engineering and parapsychology.
Those who believe in The Montauk Project say that it is a continuation from the Philadelphia Experiment, an infamous experiment which happened circa 1943. They were studying around electromagnetics, and were curious about how to make things invisible and how to use them in the field of war. However, when a report was prepared for Congress, it was rejected. They claimed that this founded far too dangerous. However, it was funded secretly by the Department of Defense with $10 Billion from the Nazi gold train. Work began in Long Island, New York but initially upgrades were needed. They moved the base to Montauk in the late 1960s. They made a bunker underneath the base and then to mask it they had the area closed off due to 'environmental contamination'.
Rumors began to begin about what happened. People said that the facility had twelve levels. There were hundreds of workers. There were rumors that the buildings underground were so big that they had gone far past the limits of Montauk. Desperate for people to test on, it is believed that they took homeless people and orphans. Some of them were never seen again, and 'few survived'. One of these survivors, Stewart Swerdlow claims to have been involved. He says that he had his psychic abilities enhanced to the point where he could materalize objects out of thin air. He also says his mind and "psionic" faculties were boosted, but there was a loss – emotional instability came more of a problem. He also experienced post-traumatic stress order, and other issues. Along with that, teleportation experiments were also conducted apparently.
You might think that's it – but there's more. A portal was made underground which made them able to do time travel and communicate with other types of life. They had a time tunnel which allowed them to contact the aliens. Using time travel, they went back to 1943 and flying saucers from aliens were sucked into the lab. The aliens demanded a special type of quarts to get their engine fixed for the flying saucer. However, they simply used the time machine to get another flying saucer from another planet. The Montauk Project has more than some people will ever be able to explain.
The Montauk Chronicles Documentary
Nikola Tesla ∴ Secrets and Interaction With Aliens | Great Genius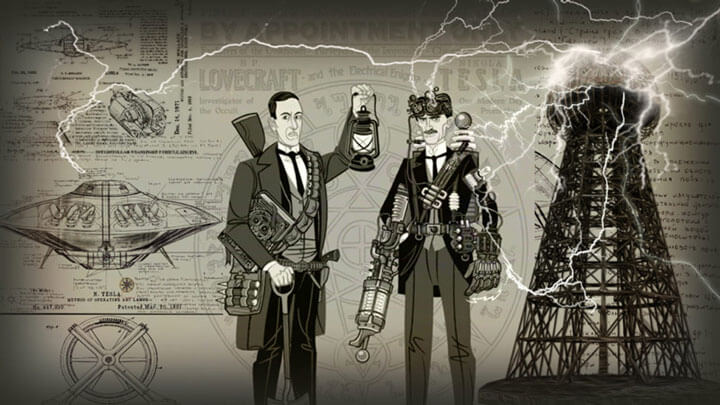 Tesla was undoubtedly the greatest genius of the twentieth century. Our lifestyle nowadays, the technology that we take for granted, all are possible thanks to this remarkable man coming from Europe. However, despite all these contributions in the field of science, his name is very little known outside the fields of electronics and physics. In fact, Thomas Edison is mistakenly attributed to his school textbooks the inventions that have been developed and patented by Tesla.
---
Nikola Tesla (1856 – 1943)
Most researchers admit that they did not know much about Tesla because of its extravagance and fantastic choices from the years of its decline that concerned communication with other planets and the rays of death.
It is known that many of these unusual inventions of Tesla are scientifically and operationally accurate.mankind simply took more time to come up with the stunning inventions of a genius who died in mysterious conditions in 1943.
It is known that Tesla had financial problems over the years of maturity. Because of these problems, Tesla had to move several times when she could no longer afford to stay in those locations.
Hotel Waldorf Astoria in New York has been Tesla's home for twenty years; however, he had to move in 1920 when he could not stay in that place. Tesla then moved to Hotel Regis but was forced to leave due to lack of financial support.
Being forced to move from one hotel to another, he left boxes of documents where he had to leave as a guarantee for his debts.
These crates, which were sought after Tesla's death, became the key to deciphering the mystery of Tesla's true identity and the incredible life that he had secretly bought.
When Tesla died on January 7, 1943, at the age of 86, representatives of the American Property Office, at the request of the Federal Investigation Office, went to the New Yorker Hotel and seized all of his personal belongings.
Two trucks loaded with papers, furniture, and manufactured items were sent under sequester to the Manhattan Storage and Storage Company.
This cargo was added to almost thirty barrels and packs that had been stored since 1930, and the entire cargo was seized on the order of the American Property Office.
After Tesla's death, the US government made every effort to find all the scientist's documents, notes, and research before they were found by foreign forces.
Tesla's nephew, Sava Kosanovic, confessed that before arriving at the American Property Office representatives, someone else had clearly testified among Tesla's personal belongings and had stolen an unknown number of personal scraps and documents.
It was already known by the Federal Investigation Office that the German Intelligence Service had stolen a significant number of documents containing research some years before his death.
It is believed that these stolen materials would have contributed to the development of the Nazi flying saucer.
Tesla Funeral
The United States wanted to make sure this was not going to happen again.
However, more than half a dozen boxes containing Tesla's personal belongings left at hotels like Waldorf Astoria, Governor Clinton and Regis had already been sold to merchants to pay Tesla's huge bills.
Anything that had the closest connection to the great scientist was quickly confiscated and lost among the American secret networks in the run-up to the Second World War.
However, more than half a dozen boxes containing Tesla's personal belongings left at hotels like Waldorf Astoria, Governor Clinton and Regis had already been sold to merchants to pay Tesla's huge bills.
Most of these boxes and the secrets they contained were never found. In 1976, four seemingly missing boxes containing documents were taken to the auction house of an individual named Michael P. Bornes.
Very little is known about this Mr Bornes except that he had been a bookseller in Manhattan. This action took place in Newark, New Jersey, and their boxes and contents were auctioned to Dale Alfrey for twenty-five dollars.
Alfrey had no idea what the boxes contained when he bought them under the impulse of a whim. When he went on, he was surprised to learn that these papers contained what appeared to be Tesla's laboratory papers and personal scraps.
Some of Tesla's lost testimonies were once again uncovered. However, because of ignorance, they were to be lost again.
Although in 1976, in America, Nikola Tesla's name was unknown to many people. Alfrey had no idea how important the documents the owner had been.
Running the impressive number of documents, he initially thought he had gone over the writings of an SF writer. What he read seemed so stunning that it seemed impossible for any document to be true.
Showing too little interest in what he had bought, Afrey stored the boxes in the cellar thinking he would go through the documents inside them later when he had more time. Twenty years have passed before Alfrey has time to open up the strange boxes. Unfortunately, the time had been ruthless with the so important materials contained in the boxes.
Documents had been seriously damaged by mould and the ink had been wiped off because of the fact that they had been stored for so many years in a humid basement. Alfrey was determined not to make these materials disappear forever and started a thorough job trying to transcribe the information before it was too late.
Showing too little interest in what he had bought, Afrey stored the boxes in the cellar thinking he would go through the documents inside them later when he had more time. Twenty years have passed before Alfrey has time to open up the strange boxes.
Alien messages intercepted by Tesla
However, Alfrey found himself caught in reading these impressive documents. Tesla's notes are shocking by the revelations he provides about the secret life of the scientist.
A life that Tesla had lived before had never been mentioned or documented by Tesla's biographers after his death.
Tesla wrote about the years of research made to interpret strange radio signals, and his attempts to alert the government and the armed forces to the things he had discovered had not resulted in any results.his letters remained apparently unanswered.
Tesla secretly held talks with several of his benefactors, including Colonel John Jacob Astor, who owned the Waldorf Astoria Hotel.
These benefactors listened to Tesla and secretly funded what would be the beginning of the first battle of mankind to regain control of one's destiny.this battle was initiated by Nikola Tesla.
Although this information seems absolutely incredible, Tesla has made some hints about the difficult situation in which she is in various interviews with newspapers and magazines.
Tesla may have provided more details on the subject in an article titled "Communicating with the Planets" in the weekly Colliers (March 1901).
These lost notes revealed that while in Colorado Springs, Tesla intercepted messages from extraterrestrial creatures that secretly controlled mankind.
These creatures were slowly preparing people for final conquest and domination, using a program that had existed since the beginning of mankind, but which began to develop due to the scientific advances of the planet.
Nikola Tesla

WHILE I WAS IMPROVING MY APPLIANCES TO PRODUCE INTENSE ELECTRICAL ACTIVITIES, I WAS ABLE TO FIND WAYS OF OBSERVING AS SIGNIFICANT AS POSSIBLE. ONE OF THE MOST EXCITING RESULTS, AND ONE OF GREAT PRACTICAL IMPORTANCE, WAS THE DEVELOPMENT OF CERTAIN DEVICES THAT COULD INDICATE FROM A DISTANCE OF MANY HUNDREDS OF MILES A STORM THAT WAS APPROACHING, THE DIRECTION IT WAS TAKING, THE SPEED OF TRAVEL, AND THE DISTANCE ON WHO WENT THROUGH IT.

I DISCOVERED THOSE MYSTERIOUS EFFECTS THAT MADE ME FEEL SO ALIVE FOR THE FIRST TIME THAT I WAS WORKING ON THIS PROJECT. I HAD IMPROVED MY DEVICE THAT I HAVE BEEN REFERRING TO SO FAR IN MY LABORATORY IN THE COLORADO MOUNTAINS THAT I FELT THE PULSE OF THE EARTHLY GLOBE AS IT CAME, OBSERVING EVERY ELECTRICAL CHANGE THAT OCCURRED WITHIN A RADIUS OF A THOUSAND MILES (APPROXIMATELY 1769.3 KM). I WILL NEVER FORGET THE FIRST EXPERIENCES I HAD WHEN I REALIZED I HAD NOTICED SOMETHING THAT COULD HAVE ENORMOUS CONSEQUENCES FOR MANKIND.

I FELT AS IF I HAD PARTICIPATED IN THE BIRTH OF A NEW SCIENCE OR THE REVELATION OF A GREAT TRUTH. MY FIRST OBSERVATIONS REALLY FRIGHTENED ME BECAUSE THEY CONTAINED SOMETHING MYSTERIOUS, NOT TO SAY SUPERNATURAL, AND I WAS ALONE IN MY LAB AT NIGHT, BUT AT THE TIME, THE THOUGHT THAT THESE DISTURBANCES WERE SMARTLY CONTROLLED SIGNALS DID NOT COME INTO MY MIND.

THE CHANGES WE OBSERVED TOOK PLACE PERIODICALLY AND WITH AN EXACT SUGGESTION OF NUMBERS AND ORDER THAT THEY COULD NOT BE LIKENED TO ANY CAUSE I KNEW. I WAS, OF COURSE, AWARE OF SUCH ELECTRICAL DISTURBANCES AS THOSE PRODUCED BY THE SUN, AURORA BOREALIS, AND THE CURRENTS OF THE EARTH, AND WE WERE CERTAINLY CERTAIN THAT THESE VARIATIONS WERE NOT DUE TO ANY OF THESE CAUSES.

THE NATURE OF MY EXPERIMENTS EXCLUDED THE POSSIBILITY THAT THESE CHANGES WOULD BE CAUSED BY ATMOSPHERIC DISTURBANCES, AS SOME HAVE HURRIEDLY SUGGEST. IT WAS ONLY AFTER A WHILE THAT THE THOUGHT THAT THE DISTURBANCES I NOTICED MIGHT BE DUE TO INTELLIGENT CONTROL. THOUGH WE CANNOT DECIPHER THEIR MEANING, IT WAS IMPOSSIBLE FOR ME TO THINK THAT THEY HAD OCCURRED ABSOLUTELY ACCIDENTALLY.

I'M GETTING MORE AND MORE FEELING THAT I WAS THE FIRST TO HEAR GREETINGS FROM ONE PLANET TO ANOTHER. THERE IS AN END BEYOND THESE ELECTRICAL SIGNALS. "
The interstellar transmitter of Tesla
Dozens of years later, on his birthday in 1937, Tesla announced:
Nikola Tesla

I SPENT A LOT OF TIME IN THE PAST YEAR THAT I HAVE PERFECTED A NEW COMPACT AND COMPACT DEVICE WHEREBY ENERGY CAN NOW BE EMITTED IN IMPRESSIVE AMOUNTS IN INTERSTELLAR SPACE AT ANY DISTANCE WITHOUT DISPERSING AT ALL.
Tesla did not make public any details of the improved transmitter, but in the announcement made in 1937, revealed a new formula, showing that:
THE KINETIC AND POTENTIAL ENERGY OF A BODY IS THE RESULT OF A MOVEMENT AND IS DETERMINED BY ITS MASS PRODUCT AND THE SQUARE OF VELOCITY ITS. IF THE MASS IS REDUCED, AND THE ENERGY IS REDUCED IN THE SAME PROPORTION. IF THE MASS IS REDUCED TO ZERO, AND THE ENERGY WILL ALSO BE ZERO FOR ANY FINITE SPEED.
Why was Tesla's conviction that she had intercepted extraterrestrial radio signals so little? Perhaps the truth was kept secret.
Source www.matrixdisclosure.com
Do aliens use volcanoes as an energy source for their UFOs?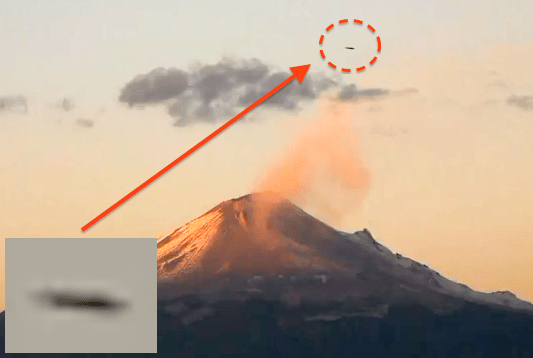 Reports from eyewitnesses that they observed UFOs during eruptions of volcanoes, come with an enviable regularity. And now the proponents of the conspiracy theory claim that they have found an explanation for this amazing phenomenon. What is behind this? Do aliens use volcanoes as an energy source for their UFOs?
Since the famous incident in Roswell in 1947, a very large number of people believe that we in the universe are not alone. The flow of reports about alleged abductions of people by aliens or about the appearance of strange flying objects in the night, or even the daytime sky, does not stop. Attempts to explain the existence and appearance of extraterrestrials are constantly being made. And now conspiracy theorists have put forward another version, designed to explain the reason for the regular appearance of aliens on our planet.
Increase in the number of observed UFOs during volcanic eruptions
As the British Daily Star writes, reports of monitoring UFOs during volcanic eruptions have been increasing in the past. As the online portal of this newspaper informs, only for 2016 there is a whole series of videos allegedly confirming these statements. The authors believe that on those records, the alien ships clearly visible from the bowels of the volcano are clearly visible. Such messages came, for example, fromYellowstonea national couple in the US, as well as from Mexico. But the question immediately arises: what did the aliens forget about active volcanoes?
Conspiracy theorists argue: aliens use volcanoes as energy sources
Numerous, but little-known in a wide range of experts on others believe that it is able to explain why UFOs so often notice nearby volcanoes. "When an average volcano erupts, about 27 megatons of thermal energy are released. This is truly a huge mass. Therefore, it is quite possible to assume that unusual flying objects have found a way of using this energy that is wasting in vain, "one of the authors wrote at livingist.com.
Can aliens cause volcanic eruptions?
A certain blogger on the page ufosightingsdaily.com goes even further, claiming that alien aliens are able to awaken on our planet seismic activity, and also cause eruptions and earthquakes at will. Can this version claim to explain the increased volcanic eruptions in recent months? In principle, yes, but so far these assumptions represent a pure hypothesis. But effective evidence of the existence of aliens, not to mention their ability to use volcanic energy, has not been as yet, nor has it.
It's Time for Disclosure – They are here, They've always been here
This is the stuff that the SSG tries to hide. Reports do vary as well as types of species. It is important to note that different files and studies were run separately by Nato, SSG private contractors and the USAF running Dreamland, Area 51, S4, Papoose Lake, Tonopah, etc . Please read, watch video, and SPREAD IT.
Sgt. Clifford Stone – Army UFO Consultant, US Military – Retired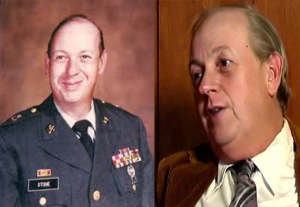 For 22 years he served in the United States Army. He was on many occasions asked to serve as the official-unofficial UFO consultant dealing with UFO Mathers in the areas of his assignment.
As a result of his involvement he was able to ascertain that the United States government knew a whole lot more about UFOs and it was telling the American public, that there was an intelligence involved, that there was a highly evolved technology.
He learned that to a degree we were carrying on a dialogue with this intelligence, we were making every effort we could to acquire this technology and make it part of our own existing technology. We did this, he was told, in the interest of national security.
We also had an officially sanctioned deception program. This was in total disregard as to the impact this would have on the individual witnesses and also on their families, this automatically led to his disillusionment with the program in his involvement in it.
No government has the right to destroy the lives of the people which it is supposed to serve.
While he was in the military, and he got to the point where he was no longer interested in trying to be part of the program and actually was going against the problem, and he started to be very open and talking about what was going on, this resulted and every effort being made to try to destroy his military career, he was threatened and they even tried to force his military retirement, or he could face possible court-martial. These actions felt of course .
At one point he even had an individual come up to him point a gun at mhis head and inform him they could have a training accident. And this would end in foolishness once and for all.
He said that he firmly believe that those of us that served in a capacity of the US government in some form or fashion and who were exposed to the truth, we have a moral obligation to the UFO witnesses, the real victims of the UFO phenomena, to expose once and for all this policy and to reveal the truth and that that is we are not alone in the universe.
Robert Dean Com Sgt. Maj Robert Dean – NATO Intelligence Analyst, US Military – Retired

Quote:
"I must tell you honestly that my life has never ever quite been the same, because I read first-hand reports, verifiable Nato military material that indicated that the UFOs were not only real, that they represented something far beyond anything I had ever imagined it before.
When the study was concluded in '64 they concluded that there were four different groups apparently coming and visiting us. Out of those four different groups, one group looked exactly like we do, so much so that they sit beside you in a restaurant, or an airplane, or in a theater and you'd never know.
And that particular point bothered the military guys a lot. The point being that some of these people from somewhere could be walking up and down the court as a shape headquarters, or they could be walking up and down the corridors of the Pentagon.
One day at lunch, a lieutenant colonel made the remark he says: Jesus do you realize they could even be in the White House?
When I retired in 1976, many of our military people knew at that point that we were not simply dealing with visitations from people from other planets four star systems, they had concluded by '76 that some of these visitors very well might be multi-dimensional in their source.
The evidence that we had collected in the evidence that they had repeatedly demonstrated to us, and that's no accident, became very clear after a time that there was a program or a process of some kind under way that they had demonstrated over and over and over again that they apparently were able to manipulate matter and time.. now this really shook up our scientists.
There are a lot of new young scientists in particle physics today who who talk about multiple dimensions, there's a young brilliant young professor in New York by the name of Michio Kaku, who has written a brilliant book called "Hyperspace" , where they talk about 10 separate dimensions.
I'm not enough of a physicist to try to explain to you what a dimension is, but the idea that there could be intelligences from somewhere else, from other dimensions coming and going into our reality, it's been quite a shake-up in traditional science.
I guess I speak out openly and bluntly about this because I feel so strongly about it. I violate my security oath every time I speak about it I do it intentionally and I do it on purpose, because I feel so strongly that the American people not only have a right to know the truth but they have a need to know the truth. The truth apparently is simply this, that we're not alone, we've never been alone. We are apparently part of an infinite universe filled with intelligent life, I find that exciting, it doesn't frighten me.
The shape study concluded in 64 that if they, whoever they were, were malevolent or hostile, that they could have taken this planet and cleaned it up and eliminated us, turned us into dog food or whatever, a long long time ago, that the historical evidence indicates that they've been with us a long time and I've concluded that we had what I like to call an intimate interrelationship with at least one of those groups, the group that looks exactly like we do. And that point is I don't like the word Alien, I don't think the term alien is appropriate at all here, I like to refer to them as family, were related to them.
I think they had a hand in our being here and I think the time has come were about to meet our extended family. It's going to be very soon and the people are not ready, and one of the reasons I do speak out so bluntly and so openly is if in some small way I can help people get prepared for this, because I believe that this reality, once we have accepted it and understood it and gone beyond the fair, will bring about an expansion of consciousness in the human race. That will truly help us prepare us to go out there and take our rightful place in that infinite community of life."
VIDEO: