Monsanto was Just Fined $289 Million by San Francisco Jury for Failing to Warn of Known Cancer Risk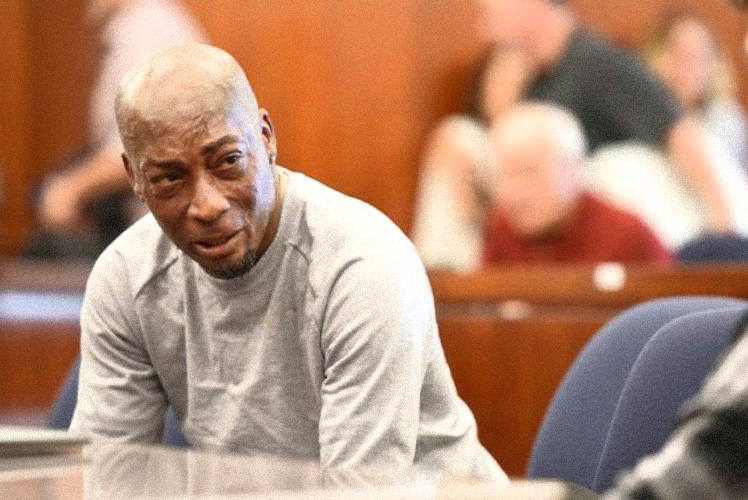 Alex Pietrowski, Staff Writer
Waking Times
In an incredible victory for plaintiff Dwayne Johnson, a San Francisco jury just found agrochemical and seed giant Monsanto guilty of failing to adequately warn that it's products Roundup and Ranger may cause cancer when used in a reasonable and expectable manner.
From 2012 to 2015 Johnson was a school groundskeeper for the Benicia unified school district in California where he regularly applied Monsanto's herbicide Roundup to the property. In 2014 he was diagnosed with non-Hodgkin lymphoma (NHL), and claimed that Monsanto knowingly hid the carcinogenic effects of the product from consumers.
"Johnson said he took meticulous care at work, following product label instructions and wearing protective gear while spraying weed-killer. There is nothing on Roundup or RangerPro labels warning of a cancer risk, something that the lawsuit charges was so negligent it amounted to Monsanto putting profit over people's health.

Johnson twice was drenched with RangerPro when spraying gear malfunctioned. Attorney Brent Wisner argued in court that chemicals in the mix enabled glyphosate to penetrate Johnson's protective suit and soak his skin, causing or exacerbating the cancer." [Source]
In May of 2018, The Guardian reported on the case, noting:
"The lawsuits challenge Monsanto's position that its herbicides are proven safe and assert that the company has known about the dangers and hidden them from regulators and the public. The litigants cite an assortment of research studies indicating that the active ingredient in Monsanto's herbicides, a chemical called glyphosate, can lead to NHL and other ailments. They also cite research showing glyphosate formulations in its commercial-end products are more toxic than glyphosate alone. The International Agency for Research on Cancer (IARC) classified glyphosate as a probable human carcinogen in 2015.

…He was healthy and active before he got the cancer diagnosis in August 2014. In a January deposition, Johnson's treating physician testified that more than 80% of his body was covered by lesions, and that he probably had but a few months to live. " ~The Guardian
Today, August 10th, 2018, the San Francisco jury awarded Johnson $289.2 million dollars in economic and non-economic damages, which is a landmark decision for thousands of others who are suing Monsanto for the same reasons. As reported by journalist Catherine Frompovich:
The Media Relations personnel of the law firm of Baum, Hedlund, Aristei & Goldman, PC emailed me at 6:20 PM Friday, August 10th, the verdict rendered by the jury in the 8-week trial whereby "the jury found unanimously that Monsanto's glyphosate-based Roundup weed killer caused Mr. Johnson to develop NHL, and that Monsanto failed to warn of this severe health hazard. Importantly, the jury also found that Monsanto acted with malice, oppression or fraud and should be punished for its conduct." [Source]
The case has revealed a number of Monsanto internal documents which demonstrate that the corporation was aware of both insufficient research into the link between glyphosate (Roundup) and cancer, and that it also knew the link was likely provable. As noted by Frompovich, attorneys for the plaintiff's law firm, Baum, Hedlund, Aristei & Goldman, PC, were able to prove intentional malice in the case:
"Many of these confidential Monsanto documents were unsealed for the first time," said co-lead counsel David Dickens. "They show that Monsanto knew that its testing was insufficient and that there was a synergistic effect when glyphosate is combined with surfactants which help the glyphosate penetrate both plant and animal cell walls." [Source]
This case will certainly prove influential in the future as more plaintiff's sue Monsanto for covering up the fact that their products kill people.
The judge's reading of the verdict along with Johnson reaction can be seen below:
About the Author
Alex Pietrowski is an artist and writer concerned with preserving good health and the basic freedom to enjoy a healthy lifestyle. He is a staff writer for WakingTimes.com. Alex is an avid student of Yoga and life.
This article (Monsanto was Just Fined $289 Million by San Francisco Jury for Failing to Warn of Known Cancer Risk) originally created and published by Waking Times and is published here under a Creative Commons license with attribution to Alex Pietrowski and WakingTimes.com. 
Area 51 raid: US military apologises for tweet about stealth-bombing 'millennials'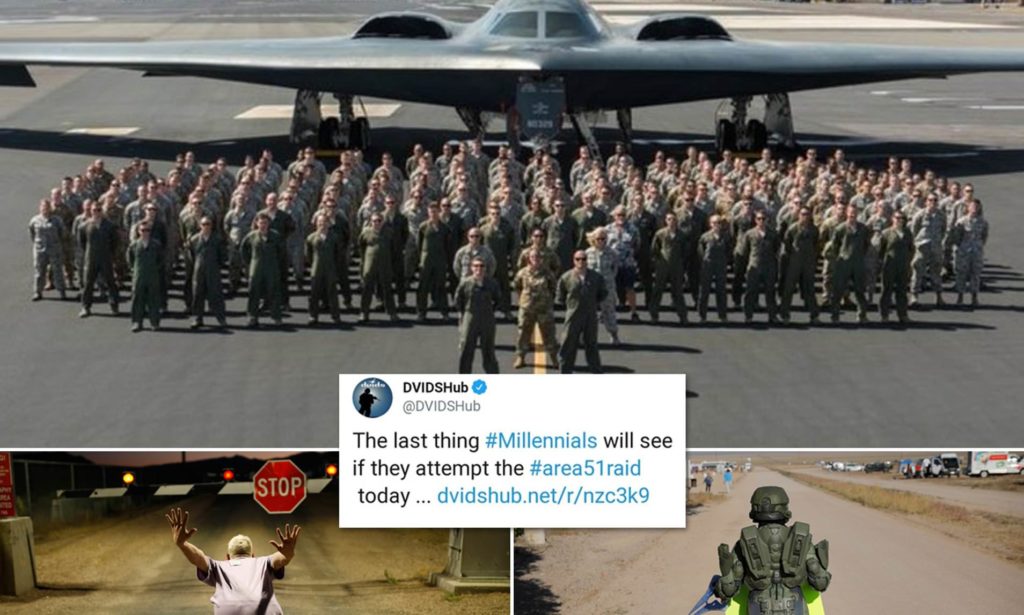 More than two million UFO fans signed up to 'see them aliens' by storming Area 51 base.
The US military has apologised over a tweet saying it would fight "millennials" with stealth bombers if they attempted to enter Area 51, saying it "in no way" reflects their stance.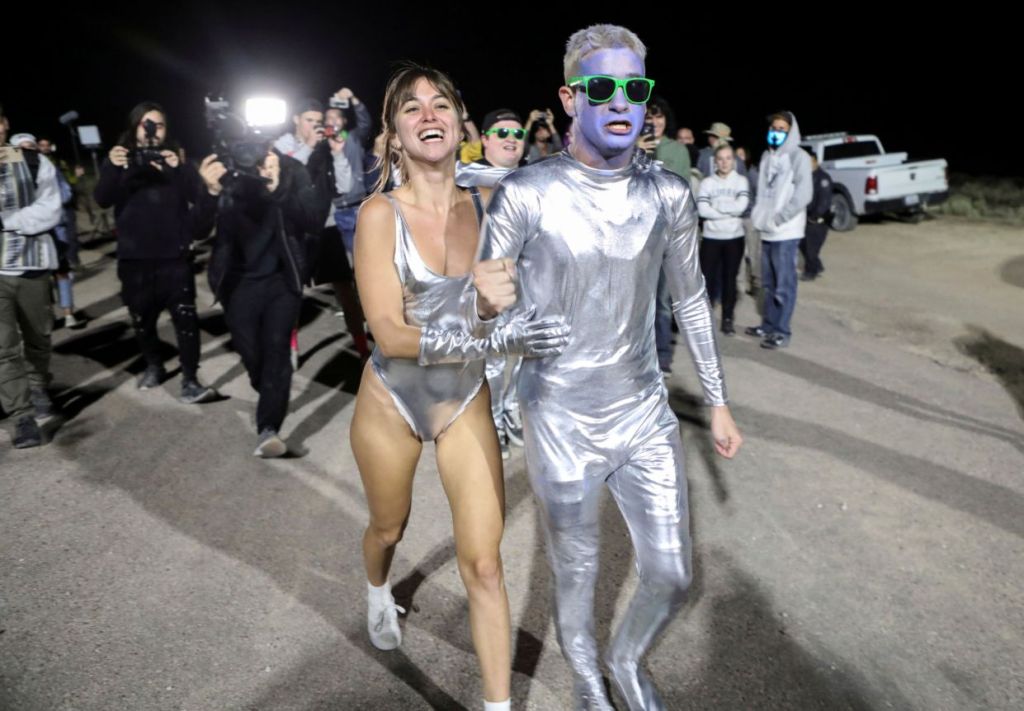 More than two million UFO fans signed up to "see them aliens" by storming the Area 51 base which has long been rumoured to house government secrets about alien life.  However, only a few thousand UFO enthusiasts turned up in rural Nevada for the 'pilgrimage' on Friday.
The tweet – which was posted on Friday and has since been deleted – was done by the PR arm of the US military, called the Defence Visual Information Distribution Service (DVIDS).
It stated: "The last thing #Millennials will see if they attempt the #area51raid today" with a picture of military officers in front of a stealth bomber.
The following day the unit apologised. A spokesperson tweeted: "Last night a DVIDSHUB employee posted a tweet that in NO WAY supports the stance of the Department of Defense.  It was inappropriate and we apologize for this mistake."
Area 51 tested aircraft ranging from the U-2 in the 1950s to the B-2 stealth bomber in the 1980s. The government spent decades refusing to acknowledge the site even existed, before releasing documents confirming it in 2013.
Its secrecy still fuels speculation that it's where the government studies aliens.
Visitors descended on the tiny desert town of Rachel, a short distance from the military site, in response to a recent, viral social-media invitation to "storm" Area 51, raising concerns by local authorities of unruly crowds overwhelming the community.
The US Air Force issued stern warnings for people not to approach the gates of the Nevada Test and Training Range, where Area 51 is located.
However, crowds were significantly smaller than expected.
Around 1,000 people visited gates on Thursday and Friday, and more made the trek on long dirt roads near Rachel on Saturday.
Officials reported six arrests overall, mostly for misdemeanour trespassing on base property, a $1,000 (£800) fine. One man was arrested for disorderly conduct at a festival venue and one for public urination at a base gate.
In Nye County, west of Las Vegas, authorities reported no arrests after a total of about 200 people showed up early on Friday at two remote gates to the once-secret Area 51 facility.
In Lincoln County, Sheriff Kerry Lee said about 20 people broke from among revellers early Saturday and "acted like they were going to storm, but stopped short."
On Friday, one man was treated for dehydration by medics at the Rachel festival.
While costumed space aliens were a common sight in events that began on Thursday, no one has reported seeing actual extraterrestrials or UFOs.
Source www.independent.co.uk
The 5G Roll Out of 20,000 Telecom Satellites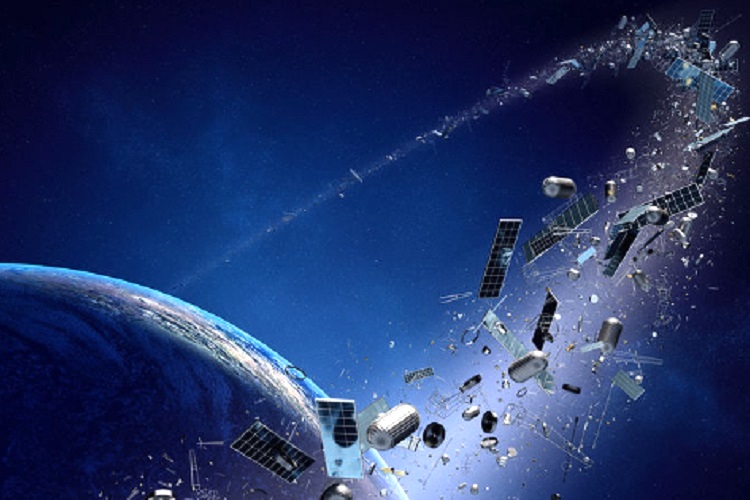 Gary Null, PhD, GreenMedInfo
Waking Times
For years, scientists have warned about the dangers of enormous amounts of debris orbiting our planet. Aside from wrenches and other tools used by astronauts, plastic bags, and yes even a toothbrush, according to the federally-funded Aerospace organization, the greater dangers are obsolete spacecraft, portions of damaged and disabled satellites, rocket fragments, flywheels, and nuclear reactor cores that have broken up or collided with various other objects. Yet even a screwdriver traveling at an average of 17,500 mph, with an impact velocity of 21,000 mph, can be very destructive if it were to crash into a satellite, rendering it inoperable. And this simply adds to more useless junk, now estimated at 128 million small bits of debris under 1cm and the 34,000 larger pieces, floating above our heads. Imagine being hit with a piece of space scrap the size of a sugar cube is "equivalent of standing next to an exploding hand grenade."
A Business Insider story about space debris noted that the US government already tracks 23,000 objects regularly, including China's bus-size Tiangong-1 space station that incinerated in orbit. In February of 2011, a Russian military satellite collided with an American Iridium commercial satellite. The former disintegrated into hundreds of thousands of pieces of debris while the latter spun out of control. Approximately 2,000 of these larger objects are being tracked regularly. Three thousand large objects from the Chinese anti-satellite weapon FY-1C, which the Chinese military deliberately blew up, also have to be routinely monitored. As more and more satellites, space stations, rocket and missile remains, and a variety of other orbiting technologies are shot into space, the more frequent these accidents will occur.
Julian Assange, a life that slowly fades (Video)
Julian Assange's father says his son may not be released from prison after revealing criminal acts perpetrated by the US.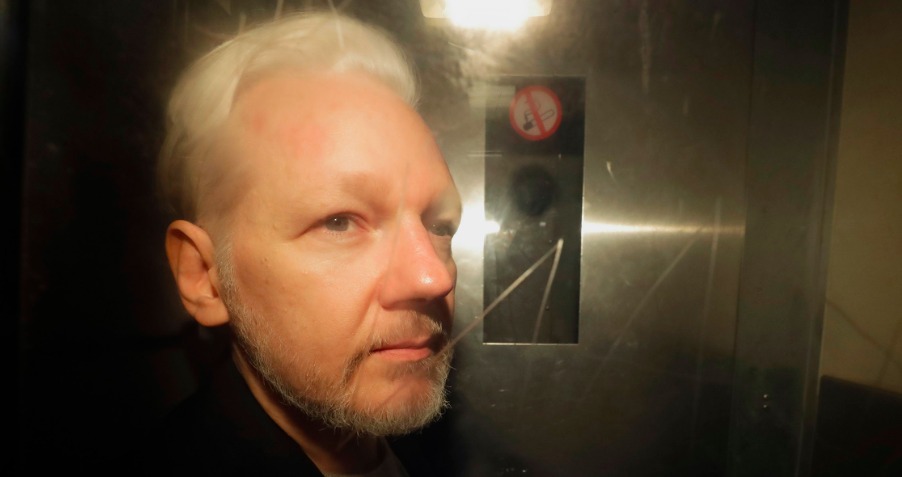 Australian journalist Julian Assange, founder of the WikiLeaks platform, which unveiled, among others, crimes committed by the United States (USA), is increasingly at risk of dying in jail, his father, John Shipton warned.
"Julian can die in jail after a 9-year persecution for revealing the truth of war crimes (in the US)," Shipton told reporters in London on Friday.
He said that this is the "bitter truth" after hearing the testimony of a United Nations (UN) rapporteur who visited Assange a few days ago in Belmarsh prison, southeast London, where he has been since last April, and who said that the life of the activist is in danger.
The UN special rapporteur on torture, Nils Melzer, said that Assange is suffering from an "inhuman situation" in Belmarsh, where he hopes the British justice will decide whether or not to request an extradition made by the United States, to respond to the alleged crime of conspiracy, among other charges.
On October 26, musician Roger Waters, founder of the progressive rock band Pink Floyd and known for his activism, said in an interview with RT that "they are clearly trying to kill Assange as much as they can."
"Julian Assange is becoming a warning to other journalists that if they tell the truth -particularly to power-' we will catch them, "Waters said.
On Monday, October 21, Assange appeared at a London court hearing, and seemed confused, as it was hard to remember his name and age, according to a report by Reuters.
According to that testimony, the judge asked the activist at the end of the hearing if he was aware of what was happening and replied: "not exactly."
Under normal circumstances, the Australian must have been released on bail after 50 weeks in prison and while his trial is taking place, but British justice chose to keep him in jail.
Judge Vanessa Baraitser, of the Court of Magistrates of the Westminster district of London, decided that Assange remains imprisoned due to his "history of evasion", as there are "substantial indications" to fear that he can again evade the action of justice.
The founder of WikiLeaks will face an extradition hearing to the United States on February 25 for 17 counts of espionage and one of conspiracy, which can lead to a sentence of up to 175 years in prison.