Mold on the walls, entrances for demonic entities
This is an all too common problem in many homes: mold stains growing on the walls or on the ceiling. Although mold can germinate anywhere on a property, it usually occurs more frequently in the upper areas near the roof, in the lower areas near the ground or along baseboards.
For many people, this is a frustrating and very common problem in bathrooms, wet basements, kitchens or laundries. If conditions are humid, ventilation is poor, and temperatures are high, mold spores invisible to the air can become present almost anywhere in a home.
The most dangerous type of mold is stachybotrys chartarum, commonly known as black mold, which can cause chronic respiratory irritation, headaches and persistent fatigue. According to experts in the field, black mold requires constant humidity for its growth. That said, severe mold can cause or exacerbate respiratory or immune system problems. But apart from the above, what people do not know is that the presence of mold in a house can have another origin completely different from natural: in some cases, this would be accesses or portals for demonic entities and beings of the lowest astral . If you are having constant problems with mold, especially black, read on.
Symptoms of supernatural mold
There are many people who have to live with mold every day. However, some people know that the problem with these mushrooms is very different from the ordinary. They clean up the presence of mold over and over again, but it reappears. In many cases, after a few days after cleaning, the return of mold is much more persistent and almost impossible to eradicate. But the supernatural connection becomes much more evident when the presence of mold is accompanied by strange noises in the house.
It is said that the demonic sound is guttural, a hard growl, unlike anything an animal can produce. This can happen in specific places, such as cupboards or hallways. They may even hear whispers or disembodied voices. Other sounds can also occur, including bumps, footsteps and scratches on the walls next to the mold. Although one of the biggest, and perhaps the scariest, proofs is when an animal begins to behave in an unusual way, barking or snarling in the case of dogs, right where the molds are found .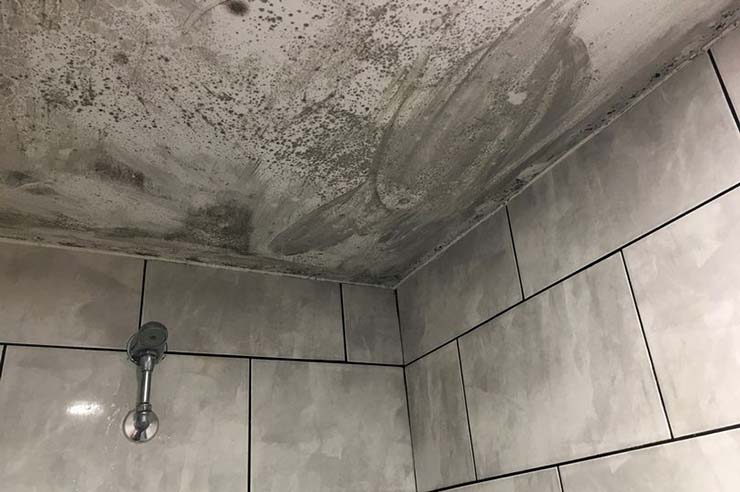 A pet can start to act aggressively for no apparent reason, and there are even cases where the pet can get sick due to the presence of a force invisible to humans.
The presence of "Shadow people" can also be a clear sign that a demon has entered a house through the portal indicated by mold. In some cases, the shadows take humanoid forms, but they also appeared as animals, or even simple amorphous figures. Other symptoms that could indicate the supernatural connection of mold are strange dreams. It is said that the demonic presence causes all kinds of recurring nightmares, because our being tries to warn us when we are weaker energetically.
But without a doubt, the most common sign of a demon infestation is the strong odor coming from the wall where the mold is . These odors are generally similar to decay, rotten eggs or sulfur. But be careful, because the demonic presence in a house can be much more than a simple spiritual or energetic attack, because demons can interact with the physical world. This occurs when the victim suffers scratches, bites and other injuries without apparent explanation. They can appear in any part of the body, or even in objects inside the house, small mysterious stripes that seem to defy rationality. Other factors should also be taken into account before determining that the mold you have at home is related to a dimensional portal, such as the feeling of being observed, feelings of restlessness, even nausea and others. similar symptoms.
The goal: carry a person to facilitate possession . The presence of a demon in a house can lead to total possession of a human being. It may be, in fact, the whole purpose, what the devil wanted from the start, a"Vessel". It is for this reason that one must be very attentive to the appearance of mold in a house and to the symptoms which appear during its presence.
Scientific explanation
If you have reached this point, you will wonder if black mold is not the real cause of the above experiences. In 2015, a team of scientists from Clarkson University in New York City studied the links between toxic mold and demonic experiences . They sampled the air quality in buildings associated with the alleged ghost activity. They concluded that black mold could cause terrifying hallucinations of ghosts and demons.
Although the most important thing for the researchers was to find a rational and domestic explanation for the paranormal experiences, they explained that Stachybotrys chartarum is found in many homes and that the mycotoxins it produces can cause respiratory problems, skin inflammation, fatigue and nausea. Meanwhile, other types of fungi could have a psychedelic effect.
However, research by scientists at Clarkson University has been discredited by the Centers for Disease Control and Prevention (CDC), which has stated that black mold is not necessarily toxic . With more than 100,000 species, molds can be any size, shape and color, so it's almost impossible for fungi in a normal home to cause hallucinations.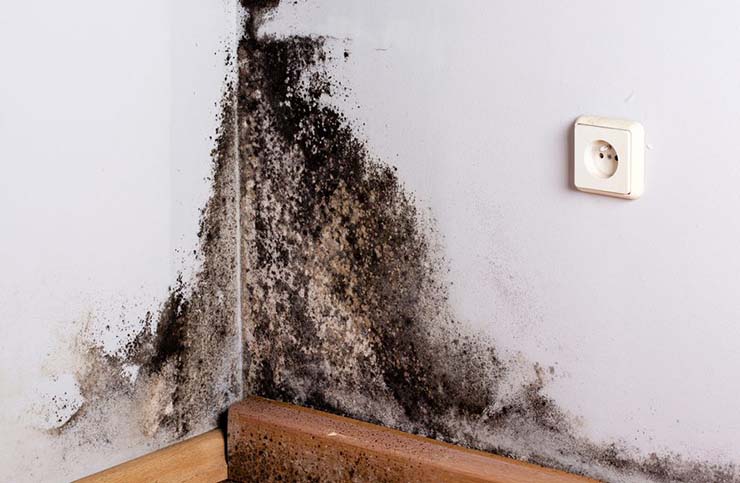 Vigorously clean the accesses of the "demonic mold"
Discard the scientific explanation, the first thing to do if you think that mold in your home is related to demonic activity is to contact experts.
But one of the oldest and easiest methods for to eliminate the demonic activity of a room or a house is to use sage. The use of smoke to clean is an ancient tradition used by many cultures around the world such as Egypt, India, Rome, Greece and many others. Sage smoke can be used to clean a room, a new home, negative spirits, demons, or entrances such as mold. It is very important to remember that when cleaning, attitude in the process is extremely important. Your approach must be positive and calm. This is especially important when cleaning demonic molds. You must not let anger, hatred or fear enter your mind.
Once the cleaning is finished, you will see how the mold gradually disappears. But again, we remind you that you need to know how to identify if mold in your home is linked to demonic activity. To do this, you must follow all of the previous recommendations.
Do you have black mold problems in your home? Do you also suffer from unexplained experiences? Please feel free to explain your experience below.
A photographer took a picture of an old house, but did not know that a woman lived there. No wonder – you can only see it in the photo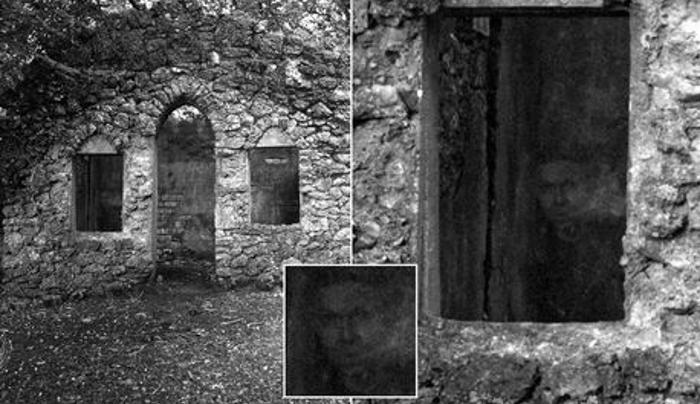 A Scottish resident took a photo of an abandoned building, and then could not believe his eyes when he looked at the finished photograph. From there the woman's face was looking at him, but the man is sure: there was no one in the ruins of the house. Finding an explanation for what he saw was not easy.
A photographer from Scotland, who wished to remain anonymous, decided to arrange an unusual photo session, Unilad writes.
His choice fell on several abandoned buildings that are located in one of the parks in the North Ayrshire region. After taking a couple of pictures, he went to the studio to print them, and then looked at the finished result.
Mysticism often happens in abandoned buildings , and the case with a man was no exception. In one photo, the Scotsman saw the ghostly silhouette of a woman looking at him from a window. However, the man assures that there was no one in the building, and he was alone in the ruins.
During the shooting, I did not feel anything unusual or anything otherworldly.
Despite the fact that the woman's face looks intimidating, he is glad that he managed to capture it. Moreover, the hero of the story shared the frame with all friends who adore mysticism and riddles.
I'm happy that I was able to capture something that looks like a ghost. I am even proud to be able to show photos to people who love riddles.
Many people, according to the photographer, are inclined to believe that this is a ghost, who love to talk to children so much, although the author of the picture himself is in no hurry to draw conclusions. He even looked at the frame under a microscope, but never came to the truth.
You can, of course, speculate, but the human brain makes us see familiar traits everywhere, especially if we look at them long enough.
Moreover, the photographer, according to him, does not really believe in ghosts and other mystical phenomena.
I don't like the term paranormal. As for ghosts, I don't know if they exist. I don't even know how to define them. What is it? Energy?
Camera recorded an extraneous movement in Massachusetts. And this sight is not for the faint-hearted
A Redditt user with the nickname grandslammer0891 from Mansfield, Massachusetts, posted a video from security cameras at a friend's house, which scared him and left users in disbelief.
The author of the video explained that his friend left home by the end of August, leaving four huskies in the care of a friend. He usually visited them during the daytime.
One day the owner of the apartment received a notification in the middle of the night that the camera recorded some kind of extraneous movement. At that time there were only dogs in the house.
The video captured the kitchen and part of the living room. A dog is lying on the sofa in the right corner, and you can trace the turns of the head by its ears. When her ears turn to the left, then in the dark you can see the transparent figure of a moving person.
The video puzzled users and caused a mixed reaction from them. Some could not find an explanation for what they saw and panicked slightly. The dog's head turns towards the ghost, which suggests that it also noticed the apparition.
"What is it, I saw it … with my own eyes. Does anyone else see this? Because it seems to me that I definitely saw something wrong. No no".
Others decided that a man had walked past the window on the right, and his shadow flashed on the left in the headlights. Some users even believe that a live person got into the frame.
"I hope your buddy has a gun. There was a real intruder. "
Some readers agreed that the ghost video is quite plausible, since Massachusetts is full of ghosts.
Paranormal researcher warns that Ouija boards can summon dangerous demons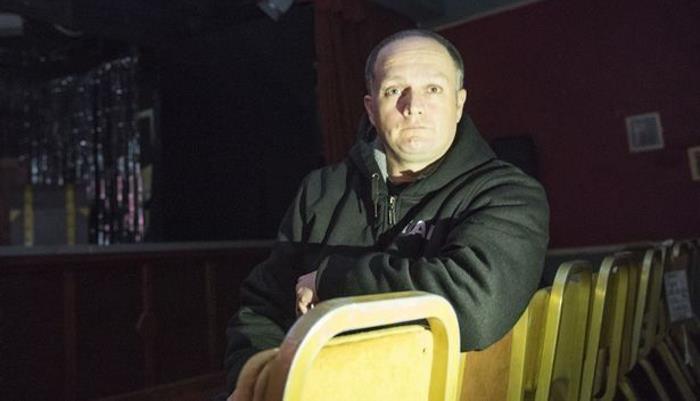 Paranormal researcher Paul Marsters criticized British retailer Poundland for selling Ouija boards as part of Halloween decor. He warned that only professional mediums should use the boards, and ordinary people can summon deadly demons. 
Paul, who is a member of True Paranormal Events UK, was stunned when he saw a £ 1 ($ 1.29) Ouija board in a local budget store.
 "Ouija boards are definitely not toys and should not be available to children to buy in stores on Halloween, let alone adults who are not trained in how to use them. It doesn't matter if they are plastic or wooden ", – quotes the words of the ghost hunter Hull Live. 
Paul Marsters explained that people can accidentally summon dangerous spirits that will torment their victim in the future and may even lead to suicide. 
"On Halloween night, the veil on the spirit world is very thin, and people only buy these boards for Ouija sessions on Halloween, so I'm afraid to imagine what will happen when these boards are in the wrong hands," the expert said. 
Poundland noted that Ouija boards can only be purchased by persons over 18 years of age. This item sold out quickly before Halloween due to its popularity.