Modern Day Mind Control Overview
There are 3 basic levels of mind control.
1 st) Conscious (Cognitive Psychology)
2 nd) Unconscious ( Unconscious behavioral)
3 rd) Biological (Psychiatry) 
The topic of mind control is elaborate, multifaceted, and multi layered. For the casual reader, it can quickly become numbing, overwhelming the senses and creating a desire to exit the topic, but avoiding this subject is the most foolish thing you could possibly do since your only chance of surviving this hideous and insidious enslavement agenda, which today threatens virtually all of humanity, is to understand how it functions and take steps to reduce your vulnerability.The plans to create a mind controlled workers society have been in place for a long time. The current technology grew out of experiments that the Nazis started before World War II and intensified during the time of the Nazi concentration camps when an unlimited supply of children and adults were available for experimentation. We've heard about the inhumane medical experiments performed on concentration camp prisoners, but no word was ever mentioned by the media and the TV documentaries of the mind control experiments. That was not to be divulged to the American public. Mind control technologies can be broadly divided into two subsets: trauma-based or electronic-based.
The first phase of government mind control development grew out of the old occult techniques which required the victim to be exposed to massive psychological and physical trauma, usually beginning in infancy, in order to cause the psyche to shatter into a thousand alter personalities which can then be separately programmed to perform any function (or job) that the programmer wishes to"install". Each alter personality created is separate and distinct from the front personality. The 'front personality' is unaware of the existence or activities of the alter personalities. Alter personalities can be brought to the surface by programmers or handlers using special codes, usually stored in a laptop computer. The victim of mind control can also be affected by specific sounds, words, or actions known as triggers.
The second phase of mind control development was refined at an underground base below Fort Hero on Montauk , Long Island (New York) and is referred to as the Montauk Project. The earliest adolescent victims of Montauk style programming, so called Montauk Boys, were programmed using trauma-based techniques, but that method was eventually abandoned in favor of an all-electronic induction process which could be "installed" in a matter of days (or even hours) instead of the many years that it took to complete trauma-based methods.
Dr. Joseph Mengele of Auschwitz notoriety was the principle developer of the trauma-based Monarch Project and the CIA's MK Ultra mind control programs. Mengele and approximately 5, 000 other high ranking Nazis were secretly moved into the United States and South America in the aftermath of World War II in an Operation designated Paperclip. The Nazis continued their work in developing mind control and rocketry technologies in secret underground military bases. The only thing we were told about was the rocketry work with former Nazi star celebrities like Warner Von Braun. The killers, torturers, and mutilators of innocent human beings were kept discretely out of sight, but busy in U.S. underground military facilities which gradually became home to thousands upon thousands of  kidnapped American children snatched off the streets (about one million per year) and placed into iron bar cages stacked from floor to ceiling as part of the 'training'. These children would be used to further refine and perfect Mengele's mind control technologies. Certain selected children (at least the ones who survived the 'training') would become future mind controlled slaves who could be used for thousands of different jobs ranging anywhere from sexual slavery to assassinations. A substantial portion of these children, who were considered expendable, were intentionally slaughtered in front of (and by) the other children in order to traumatize the selected trainee into total compliance and submission.
Source: WorldTruthTV
Studies Show Treating Depression with SSRI Drugs May Sabotage Your Well-Being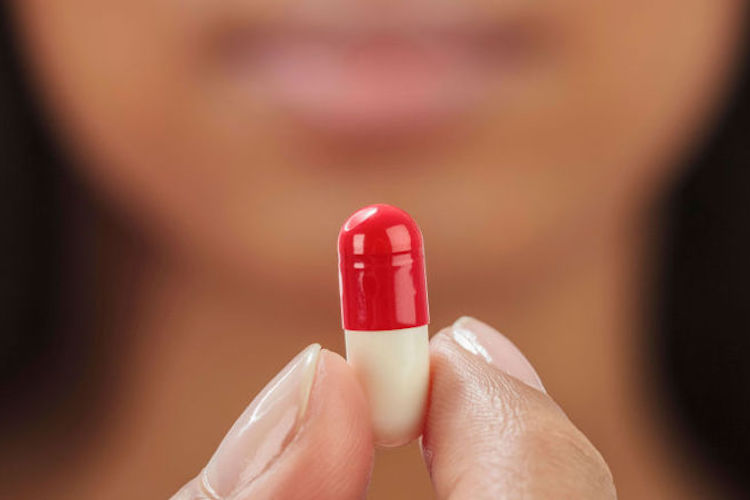 Mild depression. Situational depression. Anxiety. These don't seem like the types of psychological problems that would lead to aggression, addiction and suicide. Yet, that is exactly what's happening more frequently than ever before.
Thriving Mental Health Market
When Prozac came out in 1988, it was supposed to make everyone happier. Eli Lilly sold us on the idea that Prozac will solve depression and a host of other mental problems. What really happened is the reverse!
Americans went from spending $38 billion on mental health in 1988, to a staggering $201 billion in 2013. Health Affairs, which reported the latter statistic, found that this is more than Americans spent on any other condition.
Even in 2001, when Eli Lilly's Prozac patent expired, Statista reports no drop in overall cost, even with cheaper rival drugs available on the market.
Today, more people are taking SSRI drugs than ever before. It is estimated that one in four Americans will experience a mental health condition at some point in their life. If Prozac and all the other flavors of SSRI drugs were working, why are things getting worse?
Side-effects of Treating Depression with SSRI Drugs
A more-disturbing trend surfaces when you take an in-depth look at the effects that SSRI drugs have on people, especially youth.
In a New Zealand study, researchers Read et. al. surveyed 1829 adults who were taking antidepressants. They asked about the side-effects that the individuals experienced. Here's what they found:
Eight of the 20 adverse effects studied were reported by over half the participants; most frequently Sexual Difficulties (62%) and Feeling Emotionally Numb (60%). Percentages for other effects included: Feeling Not Like Myself – 52%, Reduction In Positive Feelings – 42%, Caring Less About Others – 39%, Suicidality – 39% and Withdrawal Effects – 55%.
An important point that the researchers make follows:
Total Adverse Effect scores were related to younger age, lower education and income, and type of antidepressant, but not to level of depression prior to taking antidepressants.
Therefore, it seems that even if you have mild to moderate depression, you are just as likely to experience hostile and disruptive side-effects. Is the trade-off worth it?
Another important point from the New Zealand study is that, "total adverse effect scores were related to younger age…". Looking at page 68 of the study, the side effects more prevalent in younger participants included: Not Feeling Like Myself – 52%, Agitation – 47%, Feeling Emotionally Numb – 60.4%, Suicidality – 39% and Caring Less About Others – 39%.
Thus, younger study participants were more likely to experience side-effects when taking antidepressants. Particularly, the effects seem to make them mentally less stable.
The Sabotage of Young Minds
Thus, what effect do SSRI drugs have on children and teens? Unfortunately, there's a growing number of parents and children who fall victim to the side-effects that SSRIs commonly induce. Below is a compilation of videos that show the negative impact that antidepressants are having on families.
All of this research and anecdotal evidence make me wonder why these drugs are even legal. If a child, teen or young adult is depressed, would you be willing to risk putting them on antidepressants? Can we not think of any better solution to recommend? Something that helps them feel emotion, find themselves, learn to care about others, and find a passion for life? Not the reverse.
What's even crazier is that research is starting to show antidepressants might not even work on children. One study from 2016 authored by Cipriani et al examined 34 eligible trails on 5260 participants and 14 antidepressant treatments. The authors concluded:
When considering the risk–benefit profile of antidepressants in the acute treatment of major depressive disorder, these drugs do not seem to offer a clear advantage for children and adolescents.
The Role of Drug Companies
It may be somewhat perplexing that doctors are still prescribing antidepressants in high numbers. It seems that scientific research and the experiences of consumers illustrate there are significant ramifications to taking these drugs.
How is it that so many people and doctors are ignorant about psychiatric drugs? Peter Breggin, M.D. and author of many books answers:
The truth is because they are all getting their information from the drug companies. They [the drug companies] go through all kinds of extremes to avoid letting you know and letting your doctor know how dangerous the drugs are.
Dr. Breggin has been a medical expert in dozens of lawsuits against drug companies, including over 150 lawsuits against Eli Lilly alleging the drug Prozac caused violence, suicide and psychosis. He has insider knowledge of what drug companies are doing to keep the truth about SSRI drugs out of the public eye.
Click here to listen to Dr. Breggin's expert opinion about psychiatric drugs.
Could Food be the Cause and the Answer?
The physical, emotional and interpersonal side-effects of antidepressants show that SSRI drugs will not solve the problem of mental health. In my personal opinion, they are making things worse.
I do not wish to undermine the struggle of people who suffer from depression or any other mental ailment. I have a first-hand understanding of what it's like to feel to utterly hopeless, you seek medical help.
Yet, there may a better solution.
Professor Julia Rucklidge from the University of Canterbury, New Zealand examined the possible link between diet and mental illness. She found many association studies and longitudinal studies that show diet has a significant impact on mental health. Watch her full presentation below, where she references countless studies.
In her talk, Rucklidge refers to the SUN Project study. This is one of the largest studies that examined the link between food and depression. It tracked over 12,000 participants during a term of six years.
All the participants were initially free of depression. After six years, researchers identified 657 cases of depression. They concluded that a "detrimental relationship" exists between intake of trans unsaturated fatty acids and depression.
Trans fats (or trans fatty acids) are created in an industrial process that adds hydrogen to liquid vegetable oils to make them more solid. The process is used in the production of many processed and fast foods.
The typical Western diet is full of trans fats. These substances can be found in foods like doughnuts, baked goods, biscuits, frozen pizza, cookies, crackers and margarines. As well, fried foods like French fries and chicken nuggets, as also high in trans fats.
Is it possible that the Western diet is the culprit for the growth in mental illness? And thus, is a solution for a certain share of sufferers as simple as changing one's diet? It's refreshing to see more research and an increasing number of medical professionals explore this topic.
Please feel free to share your experiences with depression or SSRI drugs.
About the Author
Anna Hunt is writer, yoga instructor, mother of three, and lover of healthy food. She's the founder of Awareness Junkie, an online community paving the way for better health and personal transformation. She's also the co-editor at Waking Times, where she writes about optimal health and wellness. Anna spent 6 years in Costa Rica as a teacher of Hatha and therapeutic yoga. She now teaches at Asheville Yoga Center and is pursuing her Yoga Therapy certification. During her free time, you'll find her on the mat or in the kitchen, creating new kid-friendly superfood recipes.
This article (Studies Show Treating Depression with SSRI Drugs May Sabotage Your Well-Being) was originally created and published by Waking Times and is published here under a Creative Commons license with attribution to Anna Hunt and WakingTimes.com. It may be re-posted freely with proper attribution, author bio, and this copyright statement.

Disclaimer: This article is not intended to provide medical advice, diagnosis or treatment. Views expressed here do not necessarily reflect those of Waking Times or its staff.
Human Emotion Physically Shapes Reality!
Three different studies, done by different teams of scientists proved something really extraordinary. But when a new research connected these 3 discoveries, something shocking was realized, something hiding in plain sight.
Human emotion literally shapes the world around us. Not just our perception of the world, but reality itself.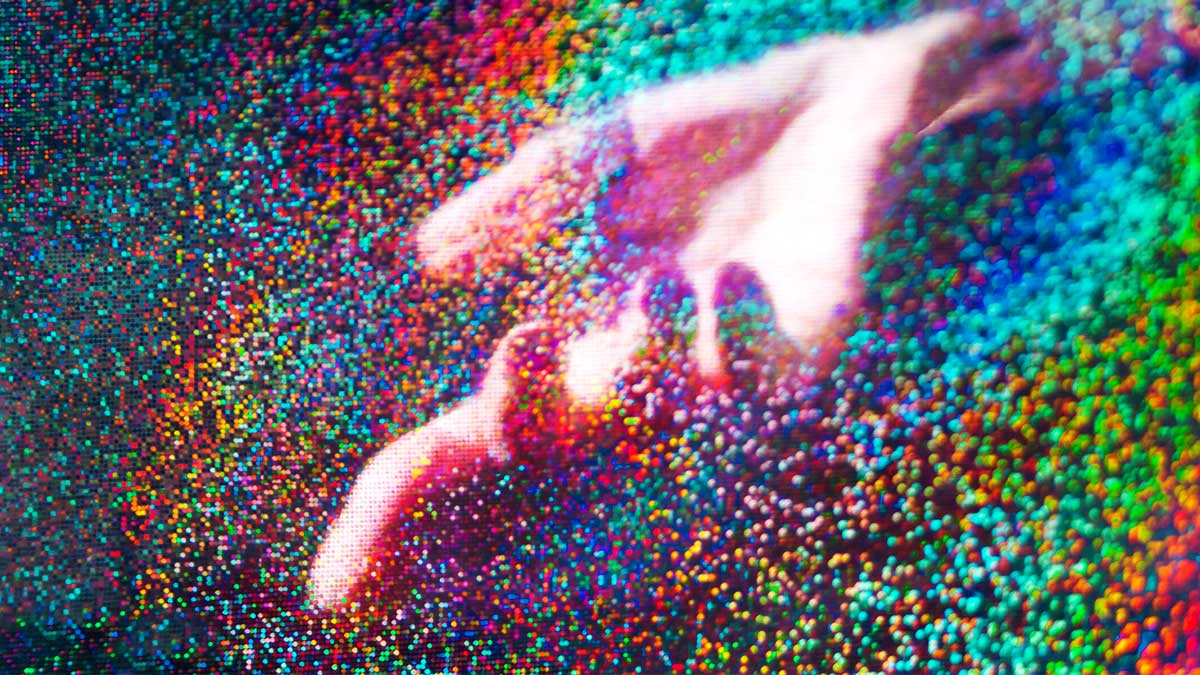 In the first experiment, human DNA, isolated in a sealed container, was placed near a test subject. Scientists gave the donor emotional stimulus and fascinatingly enough, the emotions affected their DNA in the other room.

In the presence of negative emotions the DNA tightened. In the presence of positive emotions the coils of the DNA relaxed.
The scientists concluded that "Human emotion produces effects which defy conventional laws of physics."
In the second, similar but unrelated experiment, different group of scientists extracted Leukocytes (white blood cells) from donors and placed into chambers so they could measure electrical changes.
In this experiment, the donor was placed in one room and subjected to "emotional stimulation" consisting of video clips, which generated different emotions in the donor.
The DNA was placed in a different room in the same building. Both the donor and his DNA were monitored and as the donor exhibited emotional peaks or valleys (measured by electrical responses), the DNA exhibited the IDENTICAL RESPONSES AT THE EXACT SAME TIME.
There was no lag time, no transmission time. The DNA peaks and valleys EXACTLY MATCHED the peaks and valleys of the donor in time.
The scientists wanted to see how far away they could separate the donor from his DNA and still get this effect. They stopped testing after they separated the DNA and the donor by 50 miles and STILL had the SAME result. No lag time; no transmission time.
The DNA and the donor had the same identical responses in time. The conclusion was that the donor and the DNA can communicate beyond space and time.
The third experiment proved something pretty shocking!
Scientists observed the effect of DNA on our physical world.
Light photons, which make up the world around us, were observed inside a vacuum. Their natural locations were completely random.
Human DNA was then inserted into the vacuum. Shockingly the photons were no longer acting random. They precisely followed the geometry of the DNA.
Scientists who were studying this, described the photons behaving "surprisingly and counter-intuitively". They went on to say that "We are forced to accept the possibility of some new field of energy!"
They concluded that human DNA literally shape the behavior of light photons that make up the world around us!
So when a new research was done, and all of these 3 scientific claims were connected together, scientists were shocked.
They came to a stunning realization that if our emotions affect our DNA and our DNA shapes the world around us, than our emotions physically change the world around us.
And not just that, we are connected to our DNA beyond space and time.
We create our reality by choosing it with our feelings.
Science has already proven some pretty MINDBLOWING facts about The Universe we live in. All we have to do is connect the dots.
An Interview With James Aspey
This article is not meant to push anything on anyone. It is meant to help people make a big transition in a short amount of time if you so choose. The key word is choice. Titles, labels and identifications are often limiting, but decisions and commitments we make to ourselves can often come with unlimited benefits.
My personal journey to going vegan was not easy. I can't eat gluten, so the initial idea of committing to a vegan lifestyle felt like I had nothing left to eat. Every person has their own perceptions and limitations and every one of them are valid until we reach a point where they no longer serve.
In my experience, I stayed a vegetarian for quite some time. For almost three years I would try committing to being vegan for a few weeks and fail. I was gentle with myself about it, but it was no longer a struggle the day I sat down and committed to seeing the truth.
I decided that to motivate myself, I needed to understand what livestock farming looked like. I was aware of the health benefits and aware of how animal agriculture impacted the environment, but I had always justified not watching the terrible videos on the internet.
I figured I might as well check out the actual conditions each species was subjected to, in order to avoid any denial that might exist. I told myself I would make whatever personal choice I wanted to after I did this research.
How This Decision Came Easily
The first video I saw showed an injured cow getting violently kicked and beaten while she couldn't get up. I was horrified. I noticed a part of myself try to justify ending my "research," but chose to take a different approach this time.
 I decided that if I've been eating this food for decades, I might as well commit just one hour of my time to investigating what the process of getting my food looked like. I figure this was the only way to make an honest decision about what I was eating.
I knew this way, the decision would be up to me. I'm a firm believer in making clear decisions based on all the details, so I had to see what those details were.
After one hour, I knew eating animal products was in the past for me. There weren't words to describe the horror that goes on, and I had no real idea about the implications of the industry I was supporting until I saw the truth with my own eyes.
How to Properly Make a Decision For Yourself
The subconscious mind is programmed through repetition. If we have repeatedly seen ads and positive confirmation regarding eating animals or animal products for years, this is simply embedded in our perception. This isn't an excuse, but it is a reason to be gentle on ourselves as we see these things.
This bombardment in the media has desensitized us over time and even made us defensive because we associate our habits with our identity. If our lifestyle feels threatened, we interpret this as a threat to our survival and our fight/flight mechanisms in the reptilian brain are activated to defend ourselves immediately. This often stunts our ability to investigate with an open mind. This is completely normal, but being aware of it can help us to move beyond this step.
If we want to change our programming, it requires a good amount of research and emotionality to actively change what has already been stored subconsciously regarding our relationship to food.
Exercise Self-Compassion
This is nobody's fault, and nobody should be forced to do this either. But if we want to make autonomous decisions, we must investigate both sides of what's happening. There is a tremendous amount of financial incentive for large corporations to keep information hidden and to repeatedly feed us with ads about the "benefits" of animal products.
Everyone is entitled to their own lifestyle and decisions, but they should be made with information that is not just what we see on television or through advertisements that are geared to create a specific perception.
Check Out World-Renowned Activist James Aspey
After an incredible interview with James Aspey, a vegan activist who did a 365-day vow of silence for animals, I learned some more excellent tips and tools to keep me dedicated to my journey. James has over 30 million views on some of his beautiful speeches and is a sensational international speaker. He is also a beautiful human being who has a wonderful story about his own transformation.
The Process of Becoming Vegan Overnight
The First Step: Awareness
Dedicate one hour of your time to watching what happens in slaughter houses. Check out what happens to every species of animal involved. See the process of how your food is created. This way you get to make an educated decision, independent of the media.
James says we must try to imagine the argument from both sides. He isn't referring to "eating animal products vs. not eating animal products." He is referring to looking at the perspective of how we are personally impacted, as well as how the victims are impacted.
The Second Step: Educate Yourself
1. Learn about the health benefits of being vegan, while looking at the drawbacks of the lifestyle you are currently living. Take the time to evaluate this with an open mind. If you didn't already know, The International Agency for Research on Cancer (IARC) has classified processed meat as a Group 1 carcinogen, along with tobacco and asbestos. James shares this as a resource:
https://www.forksoverknives.com/10-things-wish-americans-knew-meat-dairy-industries/#gs.mCqxTRE
2. Learn how animal agriculture impacts the environment. The best source that James Aspey shares is:
3. Learn about vegan alternatives, so you know what you will need to find substitutions for. I suggest simply making a list of foods you need to cut out of your diet and go to the grocery store to pick up these alternatives. Nowadays, you can find almost all alternatives for animal products at your local supermarket.
4. Identify your potential road blocks/fears and create proactive strategies to move through these moments. For example, what do you do if you are stuck late at work and need an emergency snack? How can you make these situations as easy for yourself as possible?
5. Join community support groups online and subscribe to some cool vegan Youtube channels for food recipes!
Some Tips/Suggestions:
Don't be afraid to ask questions about the things you're uncertain of.
Don't stress yourself out if you make mistakes. This is how we learn.
Don't push your beliefs on others. Change doesn't come from fighting a problem, it comes from being for the solution. Sharing is different than preaching, and we can't know someone else's reasoning for their decisions.
Three principles to remember:
Stored subconscious guilt is the biggest cause of self-sabotage for behaviour. If you really want to make the commitment to a new lifestyle and have done your research, remember that what you eat can go so far as to affect your behaviour too.
Every single person makes a difference. No one person is too small to make an impact. Change happens when many individuals take accountability for their lifestyles and habits, to create a collective shift. Your decisions matter.
Where you spend your dollars supports an industry to be upheld. You are generally supporting an industry or not with your funding. Choice by choice, you are a part of the problem or the solution to change.
Check out this interview with James Aspey! He will teach you everything you need to know, and he has a heart of gold that will inspire you to take the next steps!