Missing European Teenager Found Dead in Malaysian Jungle Under Mysterious Circumstances – Another Missing 411 Case?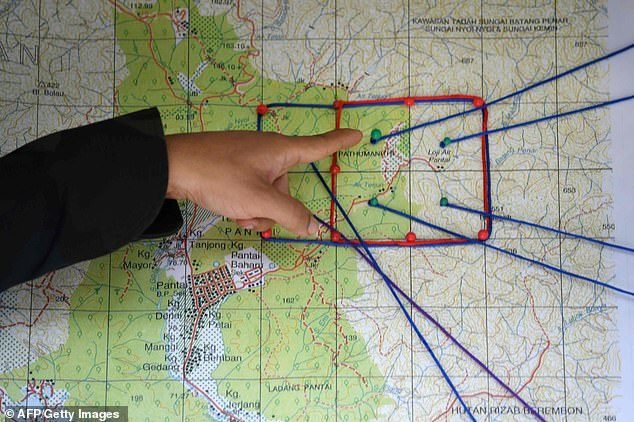 Niall Bradley
Sott.net
A Royal Malaysian Police officer points to a map showing the search and rescue operation area
Details concerning the discovery of the body of missing Irish-French teenager in the Malaysian jungle on August 13th point to it being another 'Missing 411' case.
15-year-old Nora Quoirin was on holiday in Malaysia with her two younger siblings and their parents, staying at the Dusun eco-resort in Negeri Sembilan state.
Situated at a trailhead on the west side of the Berembun Forest Reserve, the resort is a mere 35kms as the crow flies from Kuala Lumpur International Airport, but is nonetheless surrounded by dense rainforest.
The Quoirin family had arrived there on August 4th, checked-in to their villa at the resort, then Nora was noticed missing by her father at 8am the next morning when he discovered she was not in her room and that the window was open.
As search-and-rescue (SAR) teams began looking for her, Malaysian officials' working theory was that she had left the bedroom at some point in the early hours, wandered off and become lost. But Nora was born with the brain defect holoprosencephaly, an unusual condition in which the forebrain is not fully divided into left and right hemispheres.
Nora's medical condition meant that she was highly dependent on full-time care and, as her mother insists, "would not have wandered off on her own." Her siblings, who were sleeping in the same room as her, did not notice her leave, and CCTV cameras at the resort did not capture her leaving. Even if she had been motivated to do so, it's unlikely Nora could physically negotiate the rigors of leaving the resort and trekking through steep, dense jungle. For these reasons, her parents insisted that local investigating authorities consider that she had been abducted.
Police are keeping an open mind about a criminal angle, but they have reported that:
there was no sign of any intruder entering the property. They did not find any footprints inside the villa or forensic evidence to suggest an unknown person was inside. The entire area around the villa where the family were staying is covered with soggy vegetation and the single-track road leading to the resort is covered with mud.

Had someone entered through the window and climbed a flight of stairs to an upstairs bedroom where Nora was sleeping, it is assumed there would have been traces of mud on the floor. It is because of the lack of evidence of any crime that police treated the case as primarily that of a missing person.
In any event, multiple SAR teams searched the area, as far as 4kms away from the resort, for 9 days until she was found on the 13th. By then over 350 people had been involved in intensive searches of the surrounding jungle and the nearby river, using helicopters with thermal detectors, drones, sniffer dogs, and even local shamans. The spot where she was found is described as "particularly inaccessible" by the local police chief.
The distance between the resort where Nora was last seen, and where her body was found 9 days later
At one point in their search, they found footprints, but they didn't lead to her. They deployed cadaver dogs, but those didn't pick up her scent. They even had her mother, Meabh Quoirin, record messages that were played on bullhorns as SAR teams trekked through the jungle:
Bizarrely, they found Nora's body next to the Lata Berembun waterfall, which is located 1.6 miles (2kms) from her villa. What's more, she was found at a site that had already been searched. It's not that they missed her the first time; her body was naked and it wasn't obscured by canopy or other vegetation. It was just… not there – and then several days later, just lying there.
Trekkers searching for Nora. We don't know how close they are to the ultimate location, but if those boulders are any indication, Nora was likely surrounded by them. Large boulders and boulder fields are a common profile point in Missing 411 cases…
Here's drone footage of the jungle Nora Quoirin – a 15-year-old from London, England, with a pronounced disability – would have had to trek through to somehow end up at that waterfall:
The location is so remote, her body had to be extracted by helicopter. While she presumably would not have been wearing much more than pajamas or underwear, no clothing or personal items have so far been found. Sean Yeap, who was part of the 25-man SAR team that made the shocking discovery, reported that as they approached her:
"It looked like she was sleeping. Her head was resting on her hands. But we all knew she was dead. It was very sad and two women in the group did not want to come close and they started crying."
A post-mortem carried out on the body by a senior pathologist from Kuala Lumpur was initially judged "inconclusive" as to the cause of death. They're now saying she "probably died of stress and starvation," but have so far ruled out "violence, abduction or kidnapping," and have found "no evidence of foul play for the time being", although tests are still ongoing.
Nora's parents Meabh and Sebastien thank Malaysian police, military and volunteers for their search efforts
This must be very sad and traumatic for the family. Unfortunately, such sudden and unexplained disappearances happen all too often.
This case has pretty much all of the profile points seen in Missing 411 cases. These are sets of missing person cases that have been re-investigated and catalogued by retired California police detective David Paulides in his Missing 411 series of books. While his books primarily focus on cases in North America, the author notes that such incidents take place around the world.
Sometimes people vanish without a trace; sometimes they are found, but what these cases typically have in common are several or more profile points from among a set of strange but strikingly similar circumstances:
the victim had a disability or impairment of some kind
the victim disappears from/is found in a location with large boulders or boulder fields
the victim 'wandered off' suddenly, unseen
the victim is found with no clothing or missing clothing
the victim is found at or near water
the victim is found a substantial distance away from her last known location, in rough terrain, where it would ordinarily be difficult if not impossible for the victim to walk themselves
the cause of death is 'inconclusive/unknown'
the victim is found in a spot that had been previously searched
In fact, the only Missing 411 profile points this case does not (as yet) meet are:
a weather event (which typically occurs right around the time of the disappearance or during the early stages of the SAR operation);
geographical clustering – whether this occurred in a location with past or concurrent unsolved missing persons cases is unknown.
Perhaps researchers in or familiar with Malaysia can clarify these latter points.
I should mention that the specific detail in Nora Quoirin's case which spurred me to take a closer look was the description of her having been found naked beside water, looking as if she was sleeping. This description matches one of the female cases featured in Paulides' recent documentary, Missing 411: The Hunted.
In fact, one subset of cases Paulides catalogues in North America is missing hunters, who are typically armed, healthy men, very familiar with the outdoors, and even the specific location they disappeared from. So it can happen to anyone, but the best – and perhaps the only – defense against something like this happening to you or someone you know is awareness of the phenomenon…
Nora Quoirin
In the meantime, we can only wish the Quoirin family well as they grieve their daughter, and encourage readers to familiarize themselves with the phenomenon of mysterious disappearances.
A dead star in our galaxy has sent a new radio signal
Magnetar SGR 1935 + 2154, which emitted the first known rapid radio burst from inside the Milky Way in April, flared again, giving astronomers another chance to unravel the cosmic mystery.
The little dead star that sent the signal earlier this year did it again.
On October 8, 2020, the CHIME / FRB collaboration discovered SGR 1935 + 2154 emitting three millisecond radio bursts in three seconds. Following the CHIME / FRB detection, the FAST radio telescope detected something else – pulsed radio emission corresponding to the rotation period of the magnetar.
It is very interesting to see SGR 1935 + 2154 again, and I am optimistic that if we study these bursts more closely, it will help us better understand the potential relationship between magnetars and fast radio bursts, "says astronomer Deborah Goode of the University of Britain Colombia in Canada and a member of CHIME / FRB.
Until April of this year, fast radio bursts (FRBs) were ever recorded only from outside the galaxy, usually from sources millions of light years away. The first was discovered in 2007, and since then astronomers have been trying to figure out what causes them.
As the name suggests, FRBs are bursts of extremely powerful radio waves found in the sky, some of which release more energy than hundreds of millions of suns. They only last a millisecond.
Since most sources of fast radio bursts seem to flare up once and no repetition is detected, they are highly unpredictable. In addition, the ones we detect usually come so far that our telescopes cannot distinguish individual stars. Both of these characteristics make it difficult to track the FRB to either the exact source galaxy or a known cause.
But SGR 1935 + 2154 is only 30,000 light-years away. On April 28, 2020, it spat out a massive millisecond pulse that has since been dubbed FRB 200428 under the fast radio transmission naming convention.
Once the signal strength was adjusted for distance, FRB 200428 was not as powerful as the extragalactic fast radio bursts, but everything else was in line with the profile.
"If the same signal came from a nearby galaxy, such as one of the closest typical FRB galaxies, it would look like an FRB to us," said astronomer Srinivas Kulkarni of the California Institute of Technology. "We've never seen anything like it before."
We don't know much about the three new bursts yet. Since scientists are still working on the data, it is possible that some of the early findings could change, Goode said. But now we can say that they are both similar and not similar to FRB 200428.
They are a little less powerful again, but they are all still incredibly strong, and they all lasted only milliseconds.
"Although less bright than those detected earlier this year, they are still very bright flares that we would see if they were extragalactic," Goode added.
"One of the more interesting aspects of this discovery is that our three bursts appear to have occurred during the same rotation period. The magnetar is known to rotate every ~ 3.24 seconds, but our first and second bursts were separated by 0.954 seconds, and the second and third were separated by 1.949 seconds. This is a bit unusual, and I think we will look at it later. "
This could reveal something new and useful about the behavior of magnetars, because – let's face it – they're pretty weird.
Magnetars, of which only 24 have been confirmed to date, are neutron stars; it is the collapsed core of a dead star, not massive enough to turn into a black hole. Neutron stars are small and dense, about 20 kilometers in diameter, with a maximum mass of about two Suns. But magnetars add something else to this: a stunningly powerful magnetic field.
These stunning fields are about a quadrillion times more powerful than Earth's magnetic field and a thousand times more powerful than a normal neutron star. And we still do not fully understand how they came to this.
But we know that magnetars have periods of activity. As gravity tries to hold the star together – an internal force – the magnetic field pulling outward is so powerful that it distorts the star's shape. This results in a constant voltage that sometimes causes giant starquakes and giant magnetic flares. SGR 1935 + 2154 is undergoing such activity, which suggests a link between magnetar attacks and at least some FRBs.
Obviously, astronomers have found that the source of the first intragalactic FRBs is of great interest. When CHIME / FRB reported their discovery, other astronomers decided to look at the star, including a team led by Zhu Weiwei of the National Astronomical Observatory of China, which had access to FAST, the largest single-aperture radio telescope in the world.
And they discovered something interesting, which was also reported on the astronomer's Telegram – pulsed radio emission. These radio pulses were nowhere near as strong as the bursts, but they are extremely rare: if confirmed, SGR 1935 + 2154 will only be the sixth pulsed radio frequency magnetar. And the pulse period turned out to be equal to 3.24781 seconds – almost exactly the rotation period of the star.
This is curious, because until now astronomers have not been able to find a connection between magnetars and radio pulsars. Pulsars are another type of neutron star; they have a more normal magnetic field, but they pulsate with radio waves as they spin, and astronomers have long tried to figure out how the two types of stars are related.
Earlier this year, Australian astronomers identified a magnetar that behaved like a radio pulsar – a possible "missing link" between the two and evidence that at least some magnetars could evolve into pulsars. SGR 1935 + 2154 might be another piece of the puzzle.
"Based on these results and the increasing burst activity, we hypothesize that the magnetar may be in the process of transforming into an active radio pulsar," Weiwei's team wrote.
Starlite: a mysterious material whose recipe was taken to the grave
Enthusiasts continue to struggle with the riddle of the unique material, the creator of which died without revealing the secret recipe.
At the dawn of the 1990s, reports began to appear in the world media about the creation of a new plastic material that could withstand heating to incredible temperatures – up to those that develop during a fire or on the shell of a spacecraft when passing through the atmosphere. Such statements were very embarrassing for scientists also because the author of the find was a man without a diploma or any formal education at all – the British hairdresser Maurice Ward.
Starlite – this name was invented by the granddaughter of Maurice Ward – was repeatedly tested by NASA as a possible heat insulator, the military and large corporations looked closely at it. The author did not refuse to provide samples for research, but he kept the recipe in complete secret, not sharing it with anyone – until 2011, when Maurice died, taking this secret with him. Perhaps thanks to this twist, the plot did not disappear into oblivion along with Petrik filters and other "miracle inventions", and the history of the mysterious Starlite continues to this day.
According to Ward himself (by the way, his personal blog and YouTube channel survived on the Internet), he was prompted to search for fire-resistant material by a television report, from which he learned that many victims of fires die from poisoning by the caustic smoke of burning plastic. Previously, the hairdresser dabbled in the search for his own shampoo recipes, but around 1986 he completely devoted himself to a new venture. Three years later, the composition was found – and, of course, it turned out to be incredibly simple and included the most common store ingredients.
It was not easy for the "genius upstart" to break through, and over the next few years he pounded the thresholds of laboratories and companies without any benefit. Fate smiled only in 1993, when a message about Starlite was published in the authoritative International Defense Review. It referred to "amazing results" from some of the independent experts who tested Starlite. According to some reports, the material did not burn at temperatures up to 10,000 ° C and was not supplied even by a high-power laser.
Moreover, in the same 1993, the incredible thermal insulation properties of Starlite were demonstrated to the public. On the Air Force show Tomorrow's World, a chicken egg coated with a thin layer of this material was sprayed with the heat of a gas burner for several minutes, after which it was shown that it remained raw inside. It would seem that the deed is done: it remains to find out which of the industrial giants will be interested in the invention and from whom Ward will be able to get legitimate millions, if not billions of dollars for the miracle recipe. The prospects for its use in engineering and construction were discussed. In 1994, the material was tested at Boeing as an alternative to space shuttle thermal insulation ceramics.
It is worth saying that Maurice Ward has always shown a certain paranoia about the security of his invention. As far as is known, he refused any projects in which he could not maintain a controlling 51 percent. The inventor personally monitored all samples that were submitted for testing, making sure that no one had the opportunity to reconstruct the Starlite composition. Ward also did not file a patent so as not to reveal the secret formula and repeatedly announced attempts to steal. The story that took place in the late 1990s is characteristic. It is known that at this time the inventor found partners from Canada and organized a startup Starlite Safety Solutions, which presented the results of material tests to investors. However, according to those same partners, Maurice Ward turned out to be completely incapable of negotiating – "the more he was offered, the more he asked for"
On the one hand, Ward is understandable. If the author's statements are accurate, the find could be worth billions, which no corporation likes to share. On the other hand, Starlite could well change the modern world and save many lives, and perhaps doing so was not entirely ethical. Again, if all statements about the properties of this material are true. And this is its main mystery.
Indeed, despite all the doubts of many observers, there is enough authoritative evidence in favor of Starlite every now and then. Thus, Joe Kissell, who wrote about him in 2009, received a letter from Pamela Pohling-Brown, who authored the same article in the International Defense Review. She in every possible way confirmed the reliability of the results presented then and even named the expert who conducted the testing.
"I'm afraid the topic is somehow classified," summed up Pauline-Brown. By the way, Ward's former partners from Canada hinted at the same. It turns out that there is still something to hide?
Maurice Ward has repeatedly stated that, fearing theft, he never even wrote down the recipe on paper, and keeps it in his head – fortunately, it is quite simple. According to him, the secret has been entrusted to only a few closest family members – however, they have not shown much activity since the death of the inventor in 2011. In 2013, two of Ward's daughters announced the sale of a "certain version" of Starlite to the American company Thermashield, but the third said that she had kept the "best" formula. And since then nothing has been heard about Thermashield, and the company's website has not been revoked.
But there are plenty of hypotheses and speculations about the composition of Starlite. They find the main clues all in the same publication by Pamela Pauline-Brown, where the following was said.
"It consists of a set of organic polymers and copolymers with organic and inorganic additives, including borates, small amounts of ceramics and other barrier ingredients, for a total of 21. Perhaps uniquely, this thermally and explosion-proof material contains up to 90 percent organic matter."
Armed with this data, yet another "genius self-taught" reproduced the recipe. Canadian Troy Hurtubise, known for developing the bear-repelling suit – and for testing inventions on himself – said he found the same or a similar recipe and demonstrated it under the name Firepaste. However, in 2014 he died in a car accident – as if the material really surrounds the halo of special operations.
Forbidden places of the world: where people are not allowed – and what does it have to do with snakes and UFOs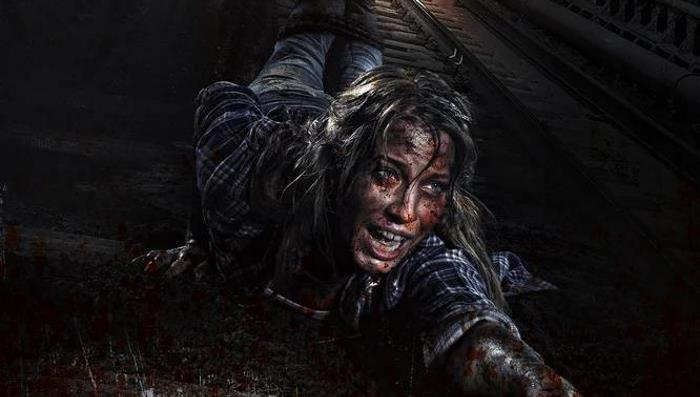 It's hard to believe, but in the 21st century there are blank spots on the maps. Or is it better to call them black?
The reasons for such prohibitions are different: in these places ancient secret books and sacred artifacts are kept, poisonous snakes live there, scientific laboratories and rock paintings are hidden there, which cannot be seen by anyone.
Snake Island – Captains Bypass
Just 35 kilometers off the coast of Brazil, there is a picturesque island called Queimada Grande. Tourists often ask to stop the ship in order to get off on this piece of land drowned in lush greenery, it beckons to itself.
But this never happens: the captains strictly observe the prohibitions. The fact is that this piece of paradise is teeming with poisonous snakes, and a few steps on land are enough to die from a fatal bite. The authorities banned visiting this island not only for the safety of people, but also for the safety of reptiles: many snakes are rare species.
Poveglia Island – Eerie Deaths and Restless Souls
Nobody wants to get to Poveglia Island, located in Italy: this is a very dark and mysterious place.
In the 18th century, Italy was literally mowed down by a terrible plague epidemic. In order to somehow protect people, all infected were taken to a reservation set up on Poveglia Island. More than 150 thousand patients died there.
And then, already in the twentieth century, a psychiatric hospital was built here. It was rumored that doctors carried out inhuman experiments on unhealthy people, and many Italians are convinced that the souls of thousands of those who died forever remained here, on a terrible island.
According to research results, the soil on Povelje is 50% human remains.
Lascaux cave – people are harmful to ancient rock paintings!
In 1940, archaeologists discovered a unique cave in France, the age of which was determined to be 17 thousand years. This is the oldest known caves on the planet, and inside it is decorated with numerous rock paintings.
Have you already wanted to go to France and see this miracle with your own eyes? Will not work. The cave was closed for visits and mothballed after it was discovered: under the influence of carbon dioxide, precious specimens of ancient rock art began to deteriorate quickly, they were destroyed by a fungus.
And to console the lovers of antiquities, an artificial copy was arranged nearby – Lasko-2, where exactly the same drawings flaunt on the walls.
The Vatican Library is a secret archive for a very narrow circle
In the secret library archives of the Vatican, about 45 thousand books and other documents are collected. What is not here – and letters sent to the Pope from Michelangelo, and Galileo's manuscripts, and documents left by the ancient Order of the Templars …
No one will tell you the whole truth about the funds of this treasure. It is believed that ancient documents are hidden here, which contain information about the origin of Christianity on Earth. It is quite possible, because the first manuscripts that appeared at the disposal of the Vatican date back to the 4th century. They were collected in the archives, and centuries later, in 1475, the Vatican Apostolic Library was founded.
Who can get here? Very few people: the Pope himself and his entourage, as well as (with his written permission) some scientists and researchers.
Mormon warehouse
Not far from the American city of Salt Lake City, Granite Mountain is located, in which a tunnel has been cut, extending almost 200 meters deep into the mountain. There, behind massive doors that weigh 15 tons, under round-the-clock armed protection, the most incredible documents are stored in a secret bunker: information about the family tree of Jesus Christ, allegedly information about his relatives and descendants … These data are very approximate, to say exactly which artifacts can be found in the Mormon vault, no one can. They say that, in addition to the secret storage, secret laboratories are equipped in the depths of the mountain.
Spy Museum – no move to anyone but the Chinese
The Spy Museum, located in northern China, is not a forbidden place: anyone can get into it. True, only if this person is Chinese. The exposition is not intended for foreigners. There is no need for them to see all those miniature cameras, microscopic pistols and unique caches! The Chinese carefully guard their secrets.
Gold Vault in London – one-fifth of the world's gold reserves are collected here
The vault of the UK Central Bank does hold 20% of the world's gold reserves. It is impossible to imagine this amount of gold: there are 5,134 tons of it! If you translate that into dollars, you get almost 250 billion.
Needless to say, the bank vault is carefully guarded. Only a few can get here – authorized bank employees.
Area 51 – aliens are investigated here
In the United States, 130 kilometers from the city of Las Vegas, a military base was once built. In addition to the usual functions, it also performs research. They say that it was in the local laboratories that aliens who crashed on their own plate in the 90s were studied. True, the US officials denied these rumors, but how could one expect confirmation?
The American government generally preferred not to mention Area 51 until recently. According to the official version, aircraft are tested here. But for some reason, access is prohibited here, and the airspace above the base and the surrounding area is closed.
Bohemian Grove – either a world conspiracy, or just a closed men's club
This is the name of a nature reserve in a California paradise. A person "from the street" cannot get here. Bohemian Grove is a meeting place for the most influential people in the world. It periodically attracts politicians, businessmen, even some artists – from the "initiates".
There is so much talk about this community! They talk about "world government", about strange and terrible rituals, even about sacrifices.
And some of these legends have a foundation. There is a documentary film that was filmed by two American journalists: they managed to get into a protected grove and filmed one of the rituals during which the symbol of the club, the giant Owl, is worshiped and sacrifices are made to it. The journalists suggested that the members of the closed club belong to the Freemasons or Satanists.
However, most of their calculations are just speculation. Perhaps, in the Bohemian Grove, influential men, tired of bearing the burden of responsibility, are gathering, seeking to rest away from annoying problems?
Metro 2 is the secret underground for the government
Did you know that there is another "floor" under the Moscow metro? It is called "Metro 2", and this line has remained a secret for a long time. Its existence first became known from the report of the US Department of Defense, which was published in 1991.
The information was later confirmed by Vladimir Shevchenko – "a person close to the emperor": he was the head of the protocol service during the times of Gorbachev and Yeltsin.
This classified facility was built under Stalin's personal supervision. Some government locations are connected via Metro 2 to Vnukovo Airport. It is clear that a branch begins under the Kremlin. According to some reports, Metro 2 has several levels and reaches a depth of 250 meters.