Miniature UFO Remains Rediscovered In The British Science Museum
Remains from a miniature UFO crash in North Yorkshire from over 60 years ago have seemingly been restored in the repository of the Science Museum in London.
In 1957, The Yorkshire Post released a story about the Silpho Saucer – a mysterious disc discovered in Yorkshire. Soon enough, it became famous as the British response to the US-based infamous Roswell event.
It all started when the businessman Frank Dickenson and his two friends were driving up Reasty Hill, near the village of Silpho.
They slowed down their car as they witnessed a gleaming object hovering in the sky which eventually landed in the Borax Forest.
Mr. Dickenson found the metallic debris of the saucer. However, upon his return with a friend, the object disappeared.
He soon published a notice in the Scarborough newspaper and finally managed to buy the saucer for £10.
When they opened the object, they found a small book made of "17 thin copper sheets covered in 2000 hieroglyphs."
Philip Longbottom, Scarborough café owner, examined the disc. According to him, the disc was shipped to Earth by an alien called "Ullo" while the message threatened: 'You will improve or disappear'.
The miniature UFO measured only 17.72 inches in diameter and weighed 33.07 Ibs. For many years, UFO believers were questioning what happened to the tiny artifact.
Recently, its remains were recovered inside a cigarette box at the British Science Museum.
The parts of the Silpho artifact were sent to London in 1963 for study. The examination revealed the object involved "fused section of the metal and plastic from the outer casing, a length of hollow copper tubing and pieces from the copper booklet discovered inside."
As BBC reports, the tests conducted at the time found that the artifact's shell "contained lead and the copper parts […] of unusually high purity." As a result, the UFO community became very excited.
However, a metallurgist said that the disc couldn't have space origins since it wasn't imperiled toward high temperatures.
Moreover, ever since it appeared, skeptics have doubted its genuineness. They insisted the object a fabrication created from a hot water cylinder in a garage.
In the beginning, the scientific society didn't want to believe this object was a real space visitor.
Air Chief Marshall Lord Dowding, who led the RAF during the Battle of Britain during WW2 had another opinion. Upon his analysis, he concluded the saucer was a genuine object from space.
Strange Creatures Caught On Video Near Cave
Exploring a small chain of islands, a tour group stumbled on a frightening sight.
They heard a strange "scream"" from one of the islands, and investigating they found these creatures near a cave. They seemed to be in a strange ritual.
The animals seemed to have the appearance of deformed monkeys, and they walked around on two legs like a human…
The locals said that the animals had emerged from the cave to feed. The locals also had previously warned the tour group to be wary of the island, saying that it was cursed by a "water spirit".
The actual history of the area tells of morooned sailors and tribes of canibals living around the islands.
What's also strange is how calm the creatures were around people, and some coming up to the main boat out of curiosity, or looking for potential meal.
According to the locals, there is a small cave system under the rockfage. This could explain how this species has never been encountered before.
According to a member of the tour, the locals referred to the creatures as "CHAY NA", which roughly translate to "water man" in english.
From the video, scientists have speculated the species importance, as it could be one of our early ancestors, and could help with fighting diseases and illness. But until one can be caught for study it is unknown what exactly it is.
According to the area report, the island is listed as private property, which means that no government body can enter the area.
This is a creepy discovery.
What do you think about the alien creatures? Should they be died or isolated? It is unsure what is going to happen to these creatures.
Watch the video and share this around, show the world!
TR-3B Astra – From Myth To Reality?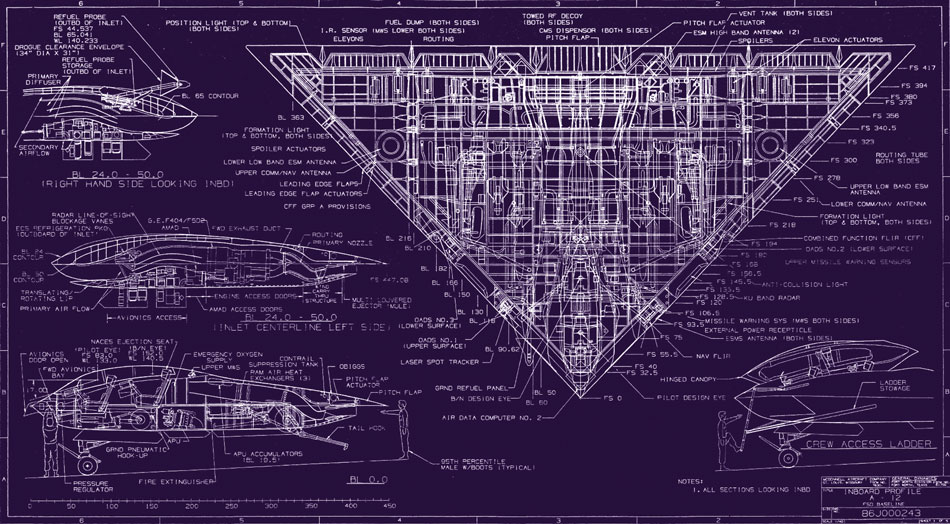 Breakthrough technologies emerge rapidly as time advances, and the public is most of the time left in the dark. What government institutions have developed and understood during the past centuries would greatly challenge our life understanding. So why would they break this perfect control paradigm when they can just leave it so and operate from the shadows?
If you have any idea about the sightings of UFOs (unidentified flying objects), you probably just stare at the sky and wonder what aliens control these things. For, TR-3B Astra, it is not what you'd expect at all.
To understand the truth about TR-3B Astra is to catch a glimpse into the world of Aurora, one of the best kept secrets by the government today. To clarify this, Aurora is not a planet of aliens or an invading army of cyborgs. As a matter of fact, this is happening right here on the U.S. soil.
So, what is this TR-3B Astra?
The TR-3B Astra, also known as the black triangle, is a nuclear-powered anti-gravity aircraft secretly built and maintained by the U.S. government.
It all started in 1982 and is part of the Black Program, a secret Air Force project funded with what is known as the Black Budget (estimated to be worth about $3 billion).
The technology behind this aircraft is considered beyond everyday technology. Some even point out that it might as well have been inspired by alien technology. For example, this aircraft can move stealthily, a feat uncommon during those times.
The TR-3B Astra is extremely lightweight, giving it the ability to easily outmaneuver other aircrafts. This is possible through a technology known as the MFD technology. The MFD is a short form of a circular plasma-filled accelerator ring, called a magnetic field disruptor.
This technology designed by the Sandia and Livermore Laboratories is so powerful that it was totally kept a secret by the government, making it officially non-existent. As you would expect, a lot of money goes into this research.
A good amount of citizens' taxes go to fund this project carried out at the Area 51 Groom Lake Air Base in Nevada. To understand how massive the operations going on in Nevada are, know that the government owns about 80% of all the lands in Nevada.
There is 18,000 federal and military personnel working there with another 20,000 contractors. It is quite easy to keep such a big project a secret when people couldn't notice. Even at the Groom Lake facility, not everyone knows about the operations. It took a while before people start to notice. The earliest media reports of sightings were in the United States and the United Kingdom.
As you would be expected, the government didn't give it too much of an attention. However, starting from the 29th of November 1989, a good number of sightings were reported in the Belgian territories, with the first event documented by at least 30 groups of witnesses and 3 separate groups of policemen. Today, this is known as the Belgium UFO wave.
By the 30th of March the following year, a frantic call from a Captain of the Belgian National Police spurred their military into action. On this day, this UFO was verified by a NATO radar installation and another one belonging to the Belgian military force.
But it only took this remarkable aircraft just a few seconds to outmaneuver them and break out of their lock-on. It was reported that the UFO suddenly sped up and dropped its altitude in a way that would have been possible for an aircraft manned by a human. This suggests that this UFO could have been controlled from an external base.
If you wonder how this UFO was able to outmaneuver the radars, look no further than the MFD technology we mentioned earlier. This MFD ring surrounding the rotating crew compartment has this mercury-based plasma that is pressurized to 250,000 atmospheres at a temperature of 123.15 degrees Celsius.
The result is a stunning superconducting plasma with 50,000 revolutions per minute which would easily generate a magnetic field that reduces gravity by 89 percent. Please, don't confuse this with the standard anti-gravity technology. This is by far more powerful.
While the anti-gravity technology practically pushes against the ground by a repulsive force which then lifts the aircraft up, this is more efficient. What the MFD does is to generate a magnetic vortex field. This is what then neutralizes or disrupts the effects of gravity by 89 percent on mass within proximity.
There is a reactive electrical system set on the outer coating of its fuselage to help absorb reflections from radar beams. This essentially helps it stay invisible. But it does even more. The polymer shell with the reactive coating can just as easily make such a huge aircraft as TR-3B look like just another small airplane. It could also make it look like several airplanes flying together, giving an illusion of a false radar reading.
This is also behind how fast it could run and how high it could go. A report published on darkgovernment.com made us know that this UFO can easily reach the altitude of 36,000 meters (that is, around 120,000 feet). The speed is purported to be around Mach 9. Let that sink in. That is almost 7,000 miles per hour, making it the fastest aircraft in the world.
Why this was kept in the wraps is a story we can all speculate. There are beliefs that they are being used for wars, with references to the Gulf war, for example. There have been sightings as recent as 2018. With such a big project taking a center stage in the Black projects ordered by the U.S. government, one but wonders what they are all being prepared for.
Are there aliens coming or are these for something else?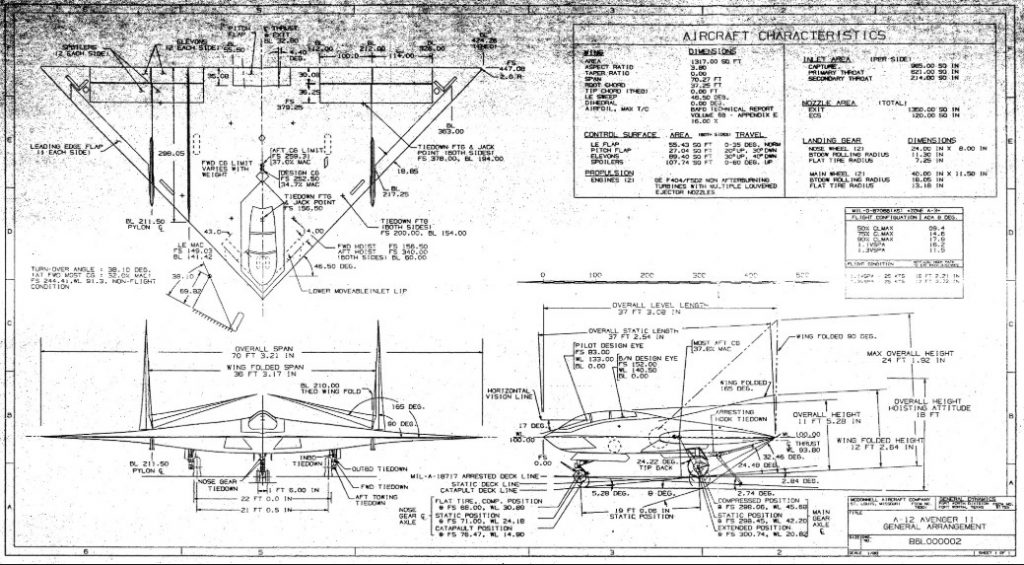 Can plants keep you alive in an airtight room?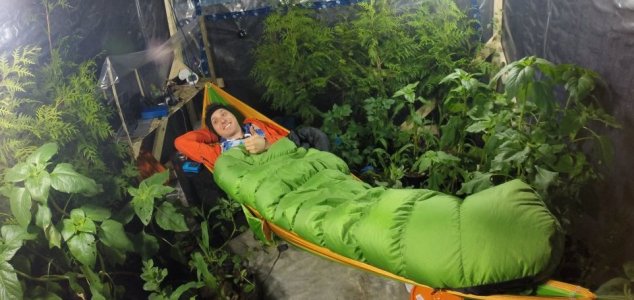 Image Credit: Twitter / Kurtis Baute
Kurtis inside his plant-filled cube.
Scientist Kurtis Baute decided to see how long he could last in an airtight cube with only plants to supply oxygen.
The Canadian, whose goal was to raise awareness for climate change, opted to seal himself inside a plastic prison measuring 10ft by 10ft along with 200 plants to see how long he'd be able to survive.
Plants use sunlight to convert carbon dioxide into oxygen through a process called photosynthesis and by filling the room with them he had hoped to be able to last for at least three days.
Baute started his challenge at midnight on Tuesday and while things started out promisingly enough, he ultimately had to abandon the attempt after just 15 hours due to high carbon dioxide levels.
The main problem, he argued, was that the plants hadn't been getting enough sunlight.
"I could probably survive in the jar three days," he wrote on his website. "But my goal is not to just 'not die', my goal is to end this project without having turned blue, developed brain damage, gotten heat stroke, or just generally caused lasting harm to my body."
It remains to be seen whether or not he will attempt the experiment again.
Source: BBC News