Mind control and time travel experiments taking place at real-life 'Stranger Things' base, claims investigator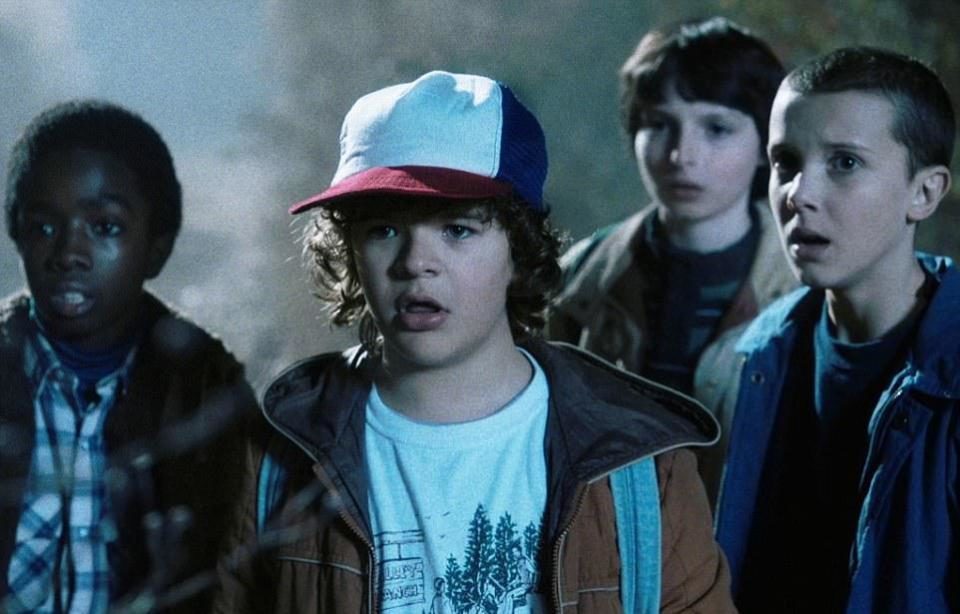 A US military base that inspired hit drama Stranger Things is using secret mind control experiments to trigger deadly shootings by a worldwide army of brainwashed assassins, a filmmaker claims.
Chris Garetano, who grew up close to Camp Hero, claims he has uncovered eerie goings-on over decades including child abductions and even time travel.
The former Cold War radar station in Montauk, New York state, has been the subject of rumours and conspiracy theories since it shut in the 1980s.
Locals have heard talk of government scientists conducting experiments on snatched foster kids and making contact with aliens.
Crucially, it is claimed the base's Sage radar tower broadcast the frequency needed to affect human consciousness.
One former worker has also described operating the Montauk Chair – a mind-reading device – and said once the computer accidentally summoned up a monster from a subject's imagination, which then went on a rampage through the air base.
Preston Nichols also told The Sun there were time-travel portals that sucked people to a different place and time.
It was these stories that inspired the creators of the hit Netflix sci-fi series Stranger Things, which was originally titled Montauk.
Most of the base is now a state park filled with picnickers but some parts near the old military installations and concrete bunkers remain sealed and guarded.
Now Chris has taken a fresh look at the creepy site amid claims some of the sinister activities could still be happening today.
He told the Daily Mirror: "The more you find out it's a little heartbreaking, as it's terrifying.
"I wouldn't be surprised if this site and these experiments are connected to mind control. The worst thing I can imagine is they were developing a mass mind control situation.
"There's new random shootings happening increasingly across the world now.
"And each time people say 'I didn't expect that person to do this.'
"It's very strange and it's happening far too much now."
Chris said government operatives could have set out to cause mayhem "to get the public to see things in a certain way, to persuade them or scare them."
Assassins could have been programmed at the site and years later are prompted by subliminal messages.
He said: "If this is true, that is terrifying. I don't want to believe it."
After the Second World War it is claimed the US government experiment on its own citizens including the Tuskegee Airmen, who are said to have been deliberately infected with syphilis and left untreated.
Others claim the CIA ran a mind control programme called MKUltra in the 1950s and 1970s. It allegedly involved testing how drugs like LSD could be used to extract information or erase memories.
And some point to Project Stargate, a CIA mission to see if psychic phenomena such as clairvoyancy could be used by spies. Spoon bender Uri Geller was one of the psychics who took part.
Another theory claims thousands of vulnerable children were kidnapped from the local area and subjected to mind control techniques to create an army of sleeper cell soldiers called the Montauk Boys.
Stewart Sweadlow claimed that, in 1970 when he was 13, he was regularly abducted for the Montauk Project.
He said: "They used derelicts, foster children and drug addicts and then ultimately they decided that people with certain genetics, people with certain backgrounds were conducive to the more advanced experiments and that's when I was taken in.
"With all of these children their memories were wiped, their genetics were altered and they couldn't always remember what happened. It would be in the form of nightmares or flashbacks.
"But with me, they could not erase my memory. I became an anomaly for them.
Goodbye, Burger King! Horse Meat In Burgers Confirmed
When some fast food retailers and supermarkets in Europe were found to be passing off horse meat in processed food packages, it caused something of a scandal in those countries, such as the United Kingdom, where there is a general taboo about the consumption of horse meat.
Considering that most people in the United States are similarly averse to eating horses, could a similar scandal unfold in that country?
Americans eating horse meat without knowing it
Is it legal to buy and eat horse meat here in the U.S.? And if so, what does it taste like?
According to huffpost:
While it's legal in most states to buy and sell horse meat, we couldn't find a supplier here in the U.S., where the last horse slaughterhouse closed years ago. However, we were able to find a wide selection of horse jerky from a small company in Wales and have some shipped to our offices in New York.

But is it any good? We decided to do a blind taste test to see if people could tell the difference between horse and beef — and to see which they liked better.

The results might surprise you.

While most of our fifteen contestants (66 percent) were able to correctly identify which meat was which, the beef jerky's taste earned only slightly higher ratings than the horse. Some contestants actually preferred the horse.
Slaughtering horses for meat production was effectively illegal in the United States between the years of 2006 and 2011 because there were no funds available for horse slaughterhouse inspections due to a lack of demand for this public service. This changed in 2011 when President Obama's administration re-authorized the funds. Since then it has been legal in most states to slaughter horses for meat, although there are no slaughterhouses for horses in the United States. However, it has always been legal in almost every state for companies and individuals to buy and sell horse meat which was imported from abroad.
This means that it is theoretically possible that imported horse meat could have been slipped into consumer's food without their knowledge. However, this is very unlikely to have occurred because there are no slaughterhouses in the United States meaning that the cost of imported horse meat would be significantly higher than meat which is produced on a mass scale in the country, such as beef or chicken.
But despite the fact that the United States does not appear to have any domestic trade in horse meat, animal rights activists still say that there is a cause for concern. The United States has allowed for horses to be shipped to slaughterhouses in both Canada and Mexico where the eating of horse meat is more socially acceptable. According to animal rights groups, this is an incredibly cruel practice, and the animals sometimes have to endure brutal treatment while they are being transported across the border and that the slaughterhouse conditions are often poor and result in prolonged and painful deaths.
Did A 1988 Economist Magazine Predict A Bitcoin Explosion In 2018?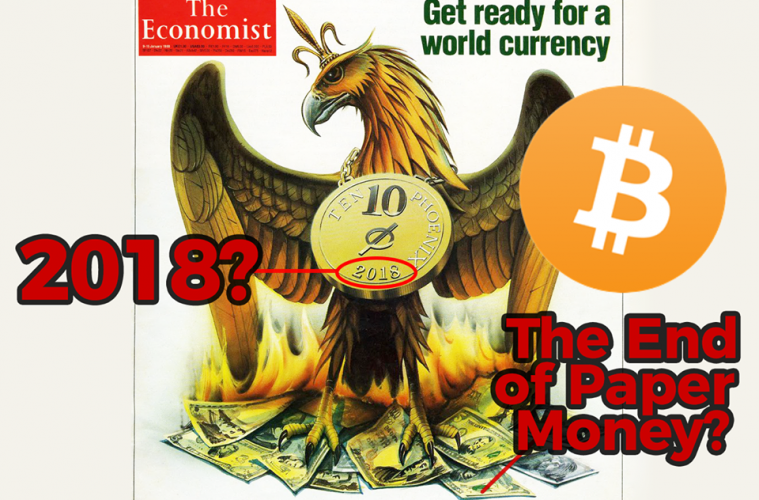 Here Are The Most Outrageous Food Trends Of 2017
Another year has come and gone, but 2017 is leaving behind a legacy of super weird food, beauty, and fashion trends. We compiled a list of the most colorful, crazy, and just plain weird food trends of 2017. Keep reading and let us know if you tried any of these trends this year 🙂
1. Charcoal EVERYTHING
2017 was the definitely the year of charcoal! From ice cream to bagels, charcoal was popping up everywhere on the food scene. Many people believed that the charcoal made the food more healthy, but scientists say that there are very few benefits to eating charcoal in food. But it sure does look great in an Instagram photo!
2. Pastel And Colorful "Unicorn" Food
You might remember the insanity this past summer when Starbucks released a limited edition Unicorn Frappucino. Kids and adults were lining up to get their hands on this colorful, sweet concoction. This was just the beginning of the unicorn food craze this year, which took the internet by storm. But does it taste as good as it looks?
3. Smoothie Bowls
Carefully arranged smoothie bowls were clogging people's Instagram feeds this past summer. The colorful bowls of vitamin-rich smoothies topped with an assortment of fruits and nuts were a complete craze, and thankfully so! Smoothie bowls are definitely one of the most healthy of the food trends in 2017, and we're predicting they'll continue to be a hit in 2018!
4. Cloud Eggs
People started experimenting with new ways to spruce up their eggs and created puffy, wondrous "cloud eggs." They are standard baked eggs, but the whites are whipped into a meringue to give it a cloud effect when cooked. This dish became extremely popular among health nuts, since they're not only easy on the calories (only 161 per serving!) but they also look great in photos 😉
5. Raindrop Cakes
This aesthetically pleasing Japanese treat has become a popular dessert in the West. The vegan jelly dessert consists simply of agar, spring water, black sugar and kinako, but the process to make them is quite difficult. But don't expect a flavorful dessert when you first bite into one; many people say they are tasteless and just serve as a light, after dinner treat.
6. Turmeric Latte
If you love spiced drinks, then you'll love this colorful and wacky turmeric latte. The bright yellow drink is full of powerful antioxidants, but we just can't get past the idea of turmeric as a LATTE. Would you try it?
7. FREAK SHAKES
Freak Shakes definitely take the cake for the most INSANE food of 2017! These towering pillars of sweets and ice cream were dropping jaws everywhere during the summer, and continue to be a craze. We can't even imagine the sugar rush you get after finishing one of these impressive desserts!
Those are the craziest and weirdest foods trends of 2017! How many of them have you tried?